I've been thinking about the kitchen a lot lately. My wife says I have to learn how to cook. I can bake just fine, but whatever skill it is where people taste food they are cooking and go, hmm, this could use more [insert ingredient here]? I don't have that. I have the cold hard science of baking. It is this conversation that has inspired me to find the nerdiest kitchen implements I can possibly Google up, cooking or baking. So here we are, in no order and with no organization (because seriously, I could've done just Star Wars, that's how much nerdy kitchen stuff the internet holds), here is the very geekiest cookware out there.
---
That Kitchen Stuff I Mentioned
Death Star Waffle Maker, $39.99. Pikachu Cake Pan, $19.99. Dino Cookie Cutters, $14.99. Star Trek Oven Mitt, $14.99.
Printable Sciencey Spice Labels, $5. Come to the Dark Side Kitchenaid Decal, $5. Cookie Cat Cookie Cutter, $5+ (depends on size). Cook You Must cutting board, $20.
And Cookbooks Because Maybe We're Not In The Darkest Timeline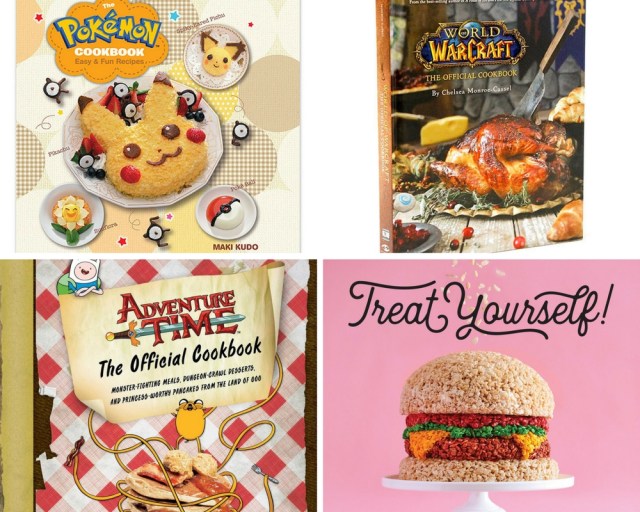 Pokémon Cookbook, $14.99. World of Warcraft: The Official Cook Book, $34.99. Adventure Time: The Official Cookbook, $18.06. Treat Yourself, $8.86 (full disclosure, my friend wrote this book. And it is full of ways to make emoji rice krispy treats, so).