This guide was written by Annie and Brighde.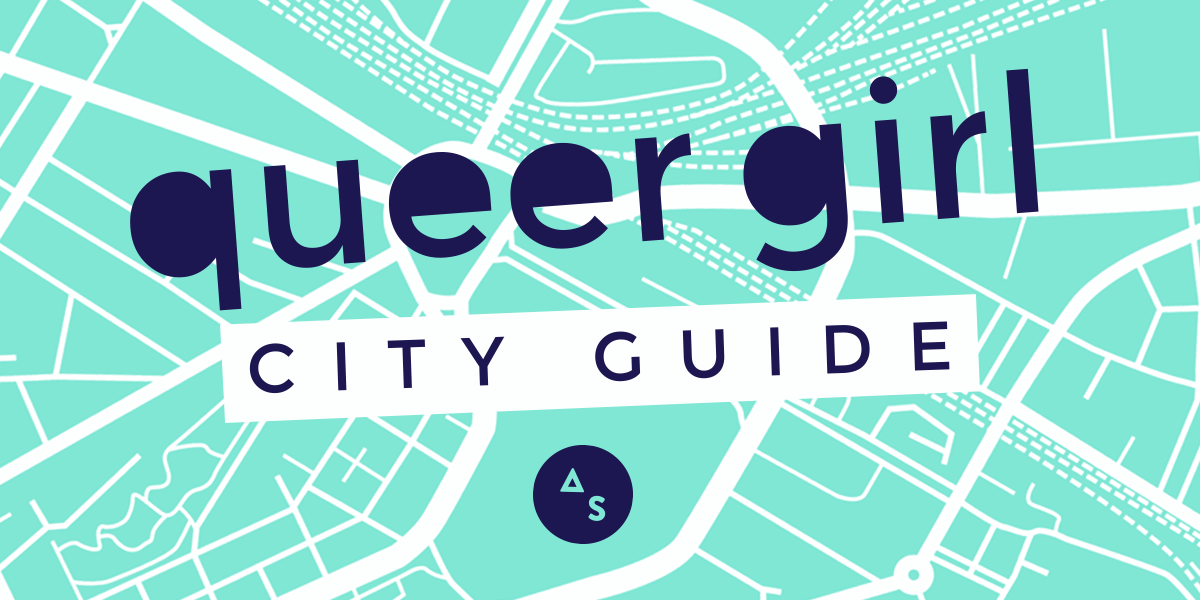 Annie: I moved to Asheville two years ago and have loved my time in this queer jewel nestled in the Blue Ridge Mountains. There's an unofficial slogan of "Asheville: 10,000 Lesbians Can't Be Wrongwp_poststhat has rumored origins from a past Indigo Girls concert. When I moved here from a big city I anticipated needing to readjust my expectations of how much stuff would be going on all the time, but so far that has not been the case. Asheville is small, but it is busy!
Most of the city is incredibly dog-friendly and if you or your pup loves to hike or brunch with you, you'll be blown away by the options. Due to the relatively large presence of LGBTQ folks in Asheville, many of my recommendations below are queer owned/operated! There's also a sizeable living wage push here in Asheville, and many businesses are Living Wage Certified (they usually have a sticker in the window!).
Brighde: I've been living in Asheville for the past three months and I gotta say, I'm into it. It's a little city full of odds and ends (and some queers) planted in the mountains. Like everywhere else, this place has a complex history and a lot of moving parts, especially so for the LGTBQ community. Overall, my feel is that Asheville is a long-time haven for weirdness and misfits that is undergoing rapid change.
---
Queers by Moonlight
The Block Off Biltmore
39 S Market St, Downtown
Sun 12pm-3pm
Mon 5pm-11pm
Tues-Thurs 5pm-12am
Fri-Sat 5pm-2am

If you're downtown and looking to support a great community hub AND have a great time, stop in to "Asheville's First Eco-Vegan, Social Justice Solidarity Bar.wp_postsExcellent musicians grace the stage, community organizing events, and queer dance parties (of the normal or swing dance variety) happen here weekly! They also have lots of anti-oppression and resource literature casually lying around. Check out their online calendar for their current happenings.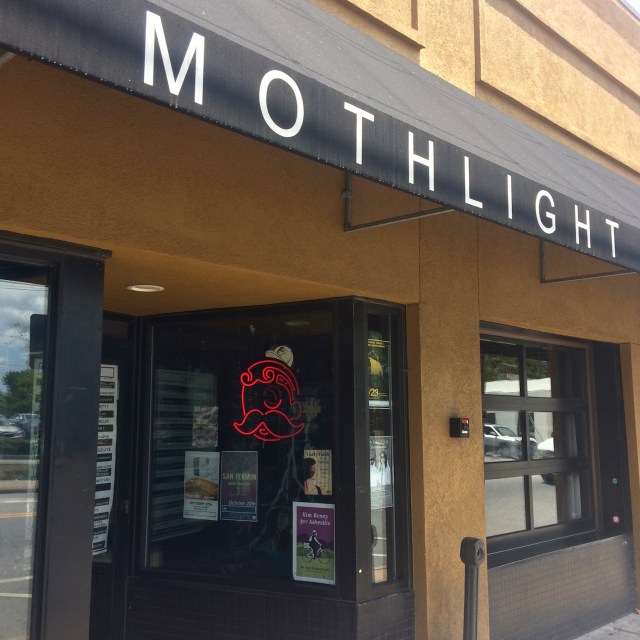 The Mothlight
701 Haywood Rd
Bar is open at 5:00pm Mon- Sat
The Mothlight is a venue for local and traveling musicians. They also host HEX, a bi-monthly inclusive and freaky dance party that benefits local organizations. Past benefits have raised money for Tranzmission and Our VOICE.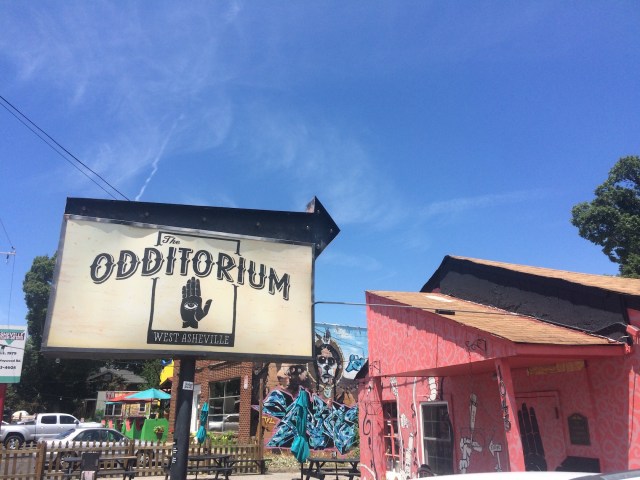 The Odditorium
1045 Haywood Rd, West Asheville
Sun 12pm-2am
Mon-Thurs 5pm-2am
Fri-Sat 3pm-2am

This is where the queers into punk and metal congregate in Asheville. Live music most nights, dance parties, and weekly Risque Monday burlesque makes this a neighborhood gem. The decor is somewhere between 'witchy' and 'medical oddities museum'. Dog friendly and a great outdoor patio.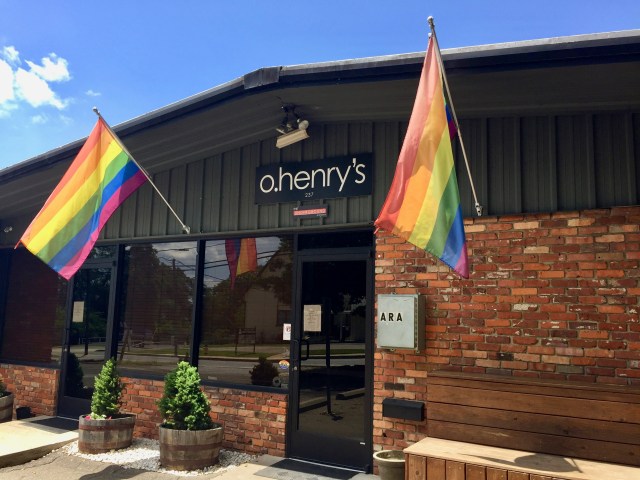 O'Henrys
237 Haywood Street, Downtown
4pm-3am
Home of Asheville Drag and the first and oldest gay bar in North Carolina. O'Henry's is a great spot, reminiscent of a typical gayborhood bar in a larger city. Be sure to check out "The Undergroundwp_posts(the back room) where sweet industrial dance parties happen!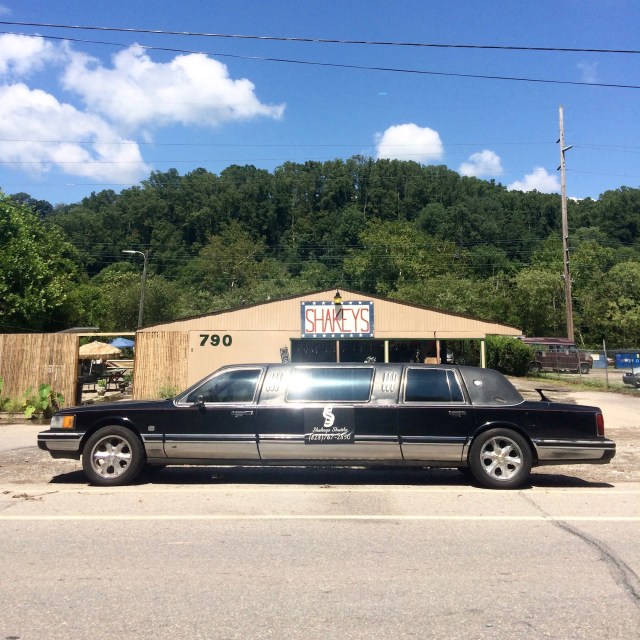 Shakey's
790 Riverside Drive, North Asheville
2pm-2am
This riverside bar has gone through many iterations through the years and is definitely a dive bar. Although it's a bit out of the main drag of town, they offer free shuttle rides in the Shakey's limo. The dance parties here are known to get real queer.
---
Sporty and Outdoorsy Queers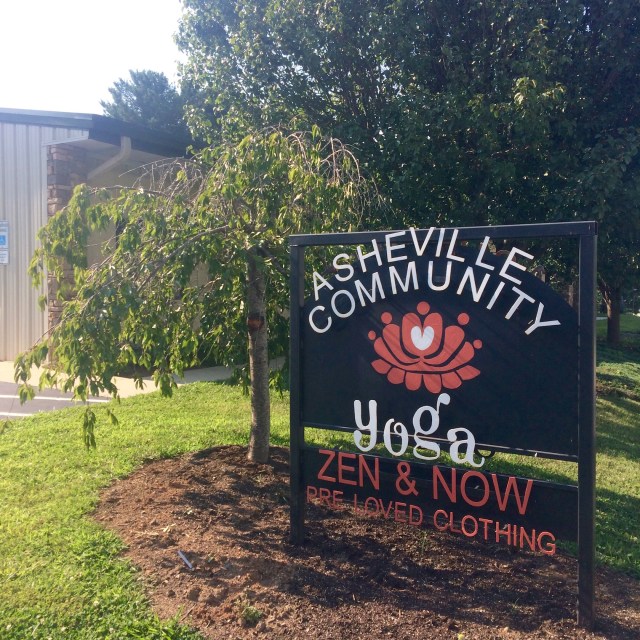 Asheville Community Yoga
8 Brookdale Rd, Woodfin/North Asheville
Sun 8am-7:30pm
Mon-Thurs 7am-9:30pm
Fri 8am-7:30pm
Sat 8am-5pm

Need a drop-in class to stretch out your travel tension? ACY is all drop-in, sliding scale, donation based and non-profit yoga. The instructors are awesome, and they've got a great thrift store (called Zen and Now) that's definitely worth checking out.
They skate at the US Cellular Center downtown February through May. Need I say more?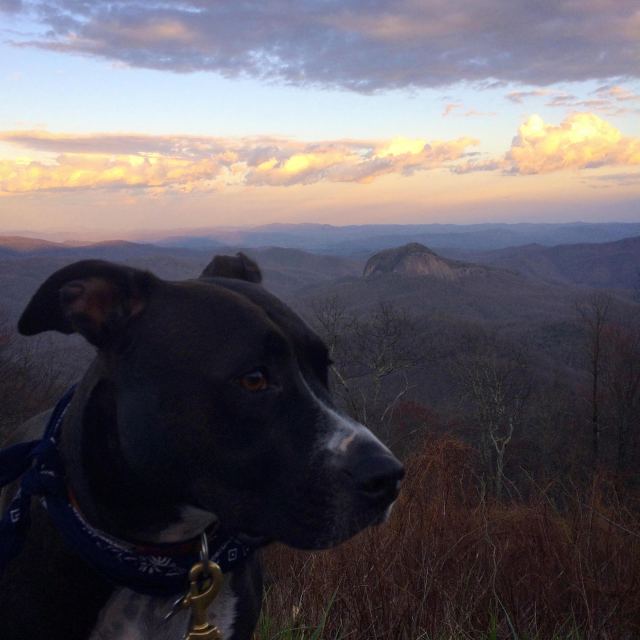 This is definitely the main attraction in Asheville. The Blue Ridge Parkway winds right through town on its way from the Shenandoahs to the Smoky Mountains. Either direction you choose to head in, you'll hit amazing waterfalls, gorgeous vistas, incredible hiking trails and incredible mountain top views. The whole parkway is well traveled, but low on cell phone service. While relatively safe, and regularly patrolled by Park Service rangers, it's not a bad idea to keep in mind that Asheville is a liberal bubble in a conservative part of the country (and many folks you encounter are likely visitors to Asheville, too).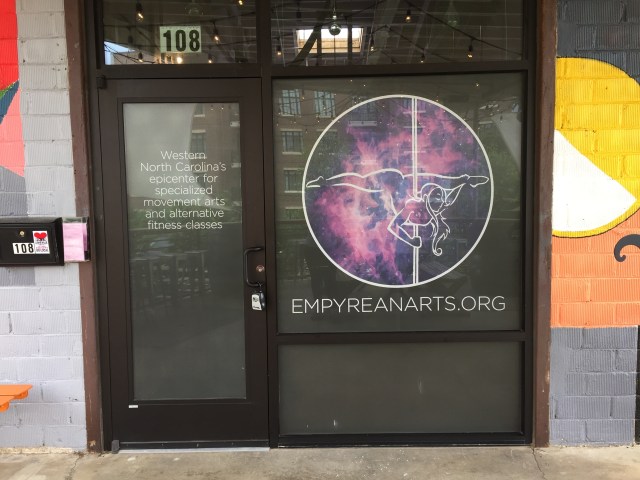 Empyrean Arts
32 Banks Avenue, Suite 108
Class Schedule Online
This alternative movement studio is co-owned by two women and offers classes in pole fitness, aerial arts, dance, flexibility and strength training. Pole and aerial are taught through a gradual skill-building curriculum and instructors work to meet you where you're at. Overall, it's a very inclusive and creative space with more body diversity than I've experience in other movement-based settings.
Great Smoky Mountains National Park
The most popular national park in the country is just an hour or so outside of Asheville. There's beautiful things to be seen here year round, tons of camping and black bear sightings galore. There are incredibly strict rules about dogs in the park, so think about leaving your pup in town for the day if you come up to more freely explore everything the park has to offer.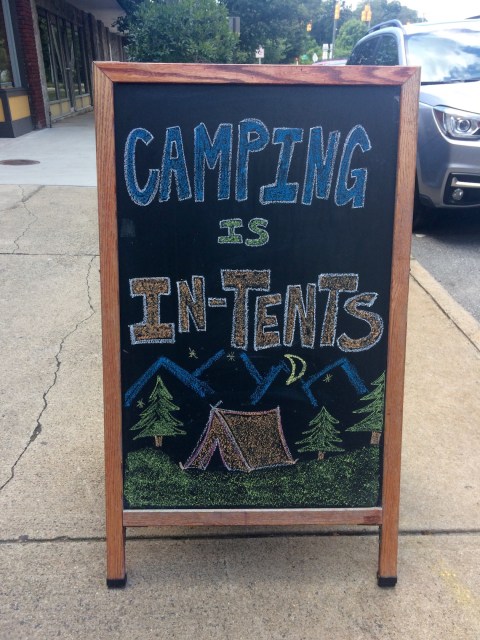 Second Gear
444 Haywood Rd
Sun-Frid 10am-6pm
Sat 9am- 6pm

Affordable used gear in West Asheville. Check here first for anything you might need, especially for sandals and anything in the breathable shorts department. Plus, they are living wage-certified.
---
Hungry and Caffeinating Queers
BattleCat Coffee Bar
373 Haywood Rd, West Asheville
Mon-Fri 7:30am-8pm
Sat-Sun 8am-8pm
Battlecat is a daytime coffee shop with a dive bar feel. The porch and yard are great for lounging with your pup sipping on a beverage. It's hard to go wrong with a place that offers Vietnamese coffee and PBR-mosas.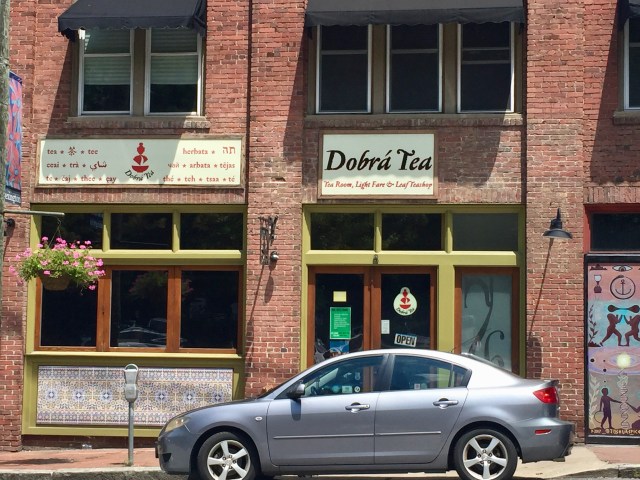 Dobra Tea
78 N Lexington Ave, Downtown
707 Haywood Rd, West Asheville
Hours vary by location
Dobra is a well known romantic first date or hang out spot for queers in Asheville. Both locations offer cozy floor seating/sunken booths and an extensive menu offering traditional teas and clever herbal blends based on what you're in the mood for (e.g. "Clear Communicationwp_postsor "Vulnerabili-tea").
Early Girl Eatery
8 Wall St, Asheville, NC 28801
Mon-Wed 7:30am-3:00pm
Thurs & Fri 7:30am-9:00am
Sat-Sun 8:00am-9:00pm
Early Girl is the cutest lil' farm to table eatery serving breakfast all day. The menu is seasonal and always has a few vegan and vegetarian options. Hats off to their vegetarian herb gravy that tops off fluffy homemade biscuits.
Edna's
870 Merrimon Ave, North Asheville
219 Amboy Rd, West Asheville
Hours vary by location
A favorite coffee shop in Asheville for settling in, connecting to the internet for a spell, or sitting with your pup outside (the West Asheville location is especially great for that!). Queer owned business!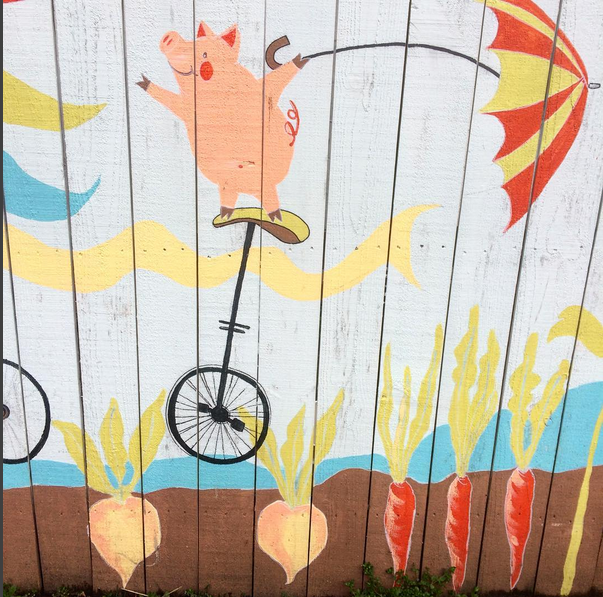 Homegrown
371 Merrimon Ave, North Asheville
8am-9pm
Great locally sourced fare, southern comfort foods with a grandma's cabin feel. The fried chicken here is not to be missed. Great vegan dishes, too!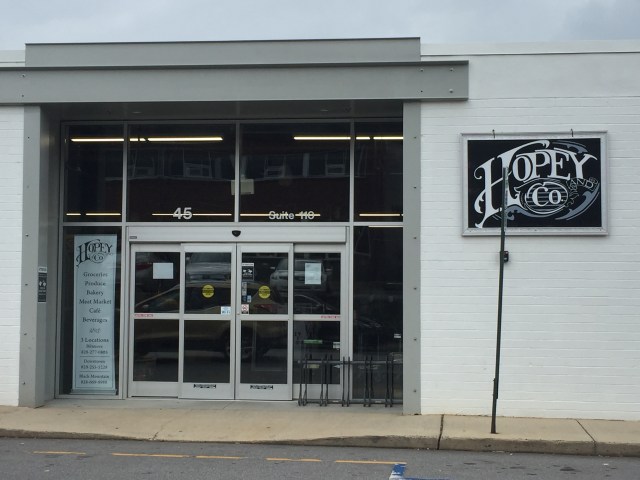 Hopey & Co
Multiple locations in Black Mountain, Downtown Asheville, and South Asheville
Hours vary by location
Hopey is a discount grocery store and always the first stop for finding essentials like artisan coffee and frozen veggie burgers. Much of their fare is past the expiration date, which is why other groceries aren't carrying the goods, but it's still safe to eat. This is food justice in action.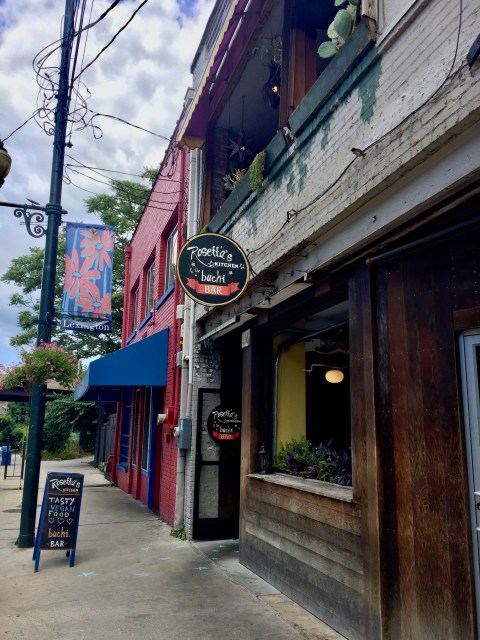 Rosetta's Kitchen and The Buchi Bar
111 Broadway St, Downtown
Mon-Sat 11pm-11am

That's right, Asheville even has it's own kombucha bar. The local women-owned kombucha company, Buchi, is located downstairs. Upstairs you'll find some seriously amazing food at Rosetta's (vegetarian and vegan soul food to cure what ails you).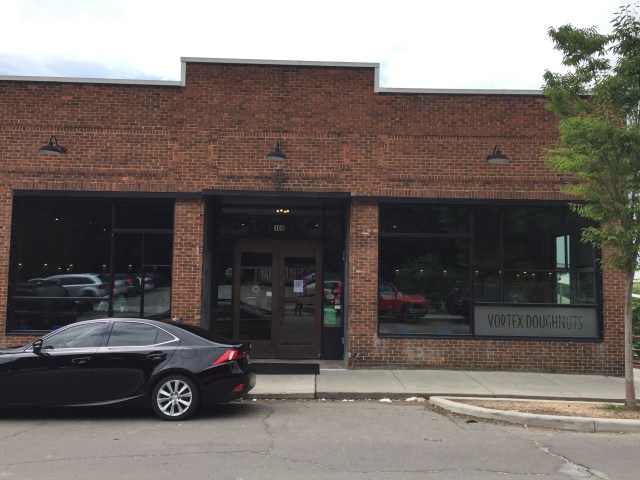 Vortex Doughnuts
32 Banks Avenue, Suite 106
Sun-Fri 7am-5pm
Sat 7am-7pm
These doughnuts are it. Vortex incorporates local ingredients to make the finest vegan and non-vegan doughnuts, with a rotating specialty selection and damn good iced coffee drinks. There is outdoor seating just around the corner.
---
Healthy Queers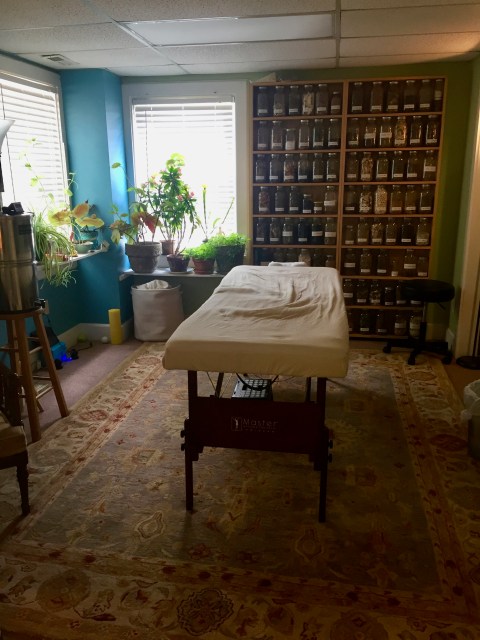 Asheville Acupuncture Clinic
68 Grove St, Suite C-1
By appointment
Asheville Acupuncture Clinic takes appointments via their website, which is easy to use, and a full 50-minute visit costs $50-80 sliding scale. The intake form asks you for your pronouns, which is a breath of fresh air, and both the space and practitioners are very welcoming. I received work from Annie Masaoka and fully recommend working with her! She incorporated body work while the needles were in vs. leaving me to sweat it out on the table. Annie consistently checked in with me for consent, which left me feeling seen, heard, and deeply happy.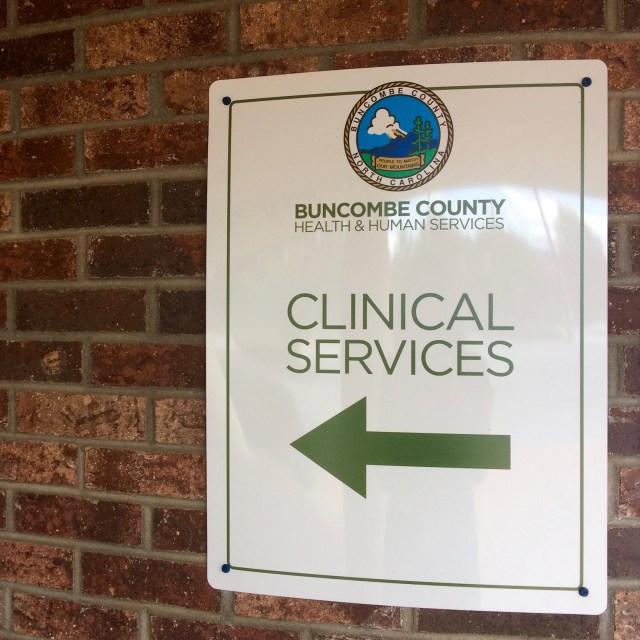 Buncombe County Health Services
53 S French Broad Avenue, South Slope
Mon-Fri 8am-5pm

The STD clinic at the county's health services department provides screening, treatment and follow up 100% free of charge. Appointments are required, but are easily booked a few days in advance. There is a rather thorough intake questionnaire with a nurse — although some people find this to be a bit intense, it does help ensure you're being tested for the right things and it's a great chance for a one-on-one walk through with a professional about risks and sexual health specific to you and your life. The family planning clinic on site provides screenings, referrals, birth control, emergency birth control, consultations and treatment for a variety of reproductive-related topics. They specify that they provide services for "men, women, transgender and non-binary individuals.wp_postsThere is also a vaccination clinic on-site that can provide everything from travel shots and flu shots to HPV vaccines. They accept insurance or offer sliding-scale rates based on income.
Carolina Abortion Fund
No physical office, see website for hotline information
CAF is an incredible organization that offers financial assistance to individuals seeking an abortion procedure in North Carolina (regardless of gender identity). They have volunteers available for both English and Spanish speakers. They have no physical location, but are a great resource for anyone living in North Carolina.
Minnie Jones Health Center
257 Biltmore Avenue
Mon-Fri 8am-5pm
Named after local activist Minnie Jones, The Minnie Jones Health Center — a part of Western North Carolina Community Health Services, Inc. (WNCCHS) — defines itself as a social enterprise whose core principles are equity, solidarity, inclusivity and responsibility. WNCCHS has had a comprehensive and up to date Transgender Health Program since 2007. If you don't have any health insurance, I recommend you check out this clinic, as much of the costs are sliding scale. However, urgent care is only available for existing patients, thus it's recommended you preemptively enroll as a patient.
Our VOICE
35 Woodfin St
24 Hour Crisis Hotline
828-255-7576
Our VOICE is a crisis intervention and prevention non-profit that serves Buncombe County through support groups, community programs, and a 24-hour crisis hotline. The hotline is staffed by volunteers that receive LGBTQQIA training so that everyone is welcome to access support and resources. Their website also has a whole page for LGTBQ folks, complete with a resource guide.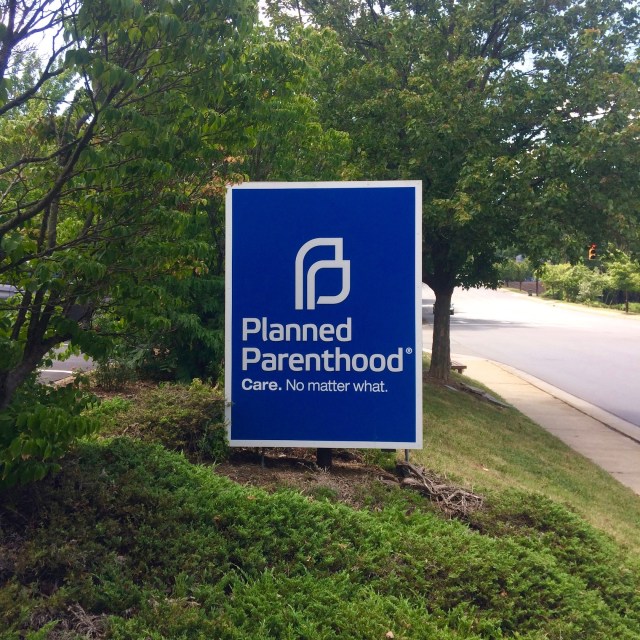 Planned Parenthood
68 McDowell Street, South Slope
Tues 11am–7pm
Weds 10am–6pm
Thurs 9am–3pm
Fri-Sat 9am–2pm
Queer friendly. Awesome. Here.
Take Care Herbals
206 Merrimon Ave, Asheville, North Carolina, NC 28801
By Appointment or order
Take Care Herbals centers healing for LGTBQQIA folks, activists and organizers, and underserved populations. Rae is the clinical community herbalist behind the practice, which comprises of an apothecary, a sliding-scale clinic, and community workshops. I am especially fond of their Witch's Assist tincture and the Working With Our Privilege flower essence. Their blog, found on the Take Care Herbals page, is an incredible resource for folks that writes through topics like herbalism and activism, the commodification of healing, and queer radical health care.
---
Activist Queers
Tranzmission exists to "help make the lives of non binary and transgender people safer, healthier, and happier through education, advocacy, and support.wp_postsCheck out the events calendar on their website for current queer- and trans- friendly happenings, and their support groups around town!
Asheville's local LGBTQ youth outreach and empowerment program. Check out their Facebook page for great queer events and fundraisers (like Queer Prom, Drag Shows and Queer Karaoke!)
Campaign For Southern Equality
This grassroots organization is based in Asheville. CSE is an excellent resource for LGBTQ individuals throughout the South. LGBT rights toolkits are available on their website, with specific legal information pertaining to your area. They spearhead many legal challenges across the south for LGBT equality.
---
Trendy Witchy Sexy Queers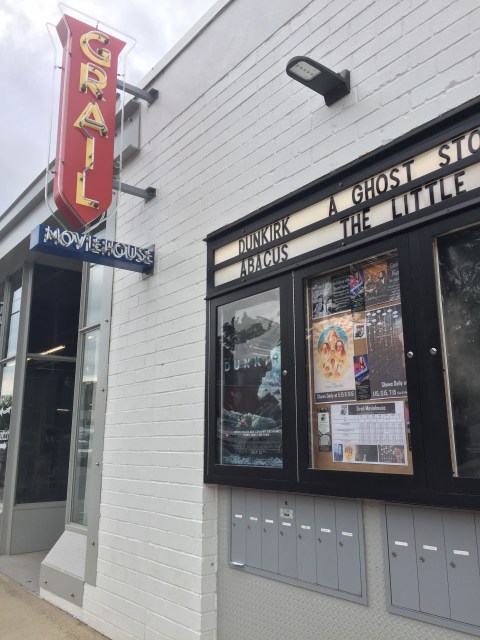 Grail House Movie Theater
45 S French Broad Ave
Showtimes available online
The Grail is a locally-owned independent movie theater, complete with a concession stand offering local treats. Some of their theaters have the usual seating options, while others house comfy couches.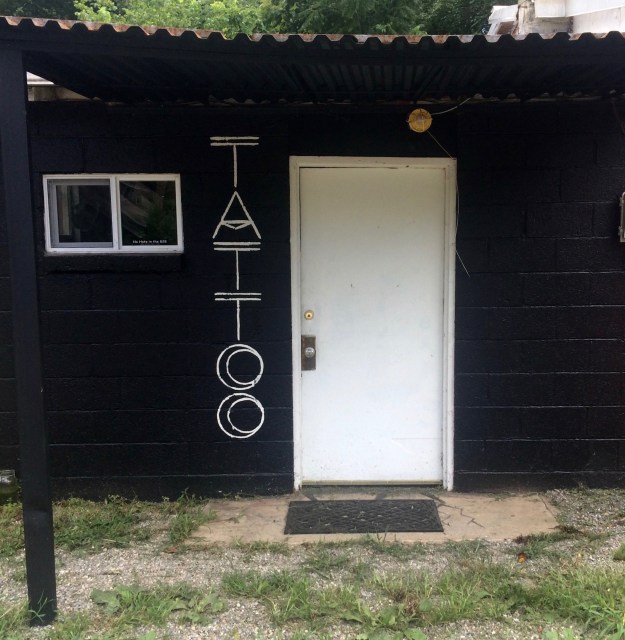 Incantation Tattoo
594 Emma Rd
By Appointment
This is a queer-owned, queer-run tattoo shop. They do really great work, especially with witchy fine-lined designs.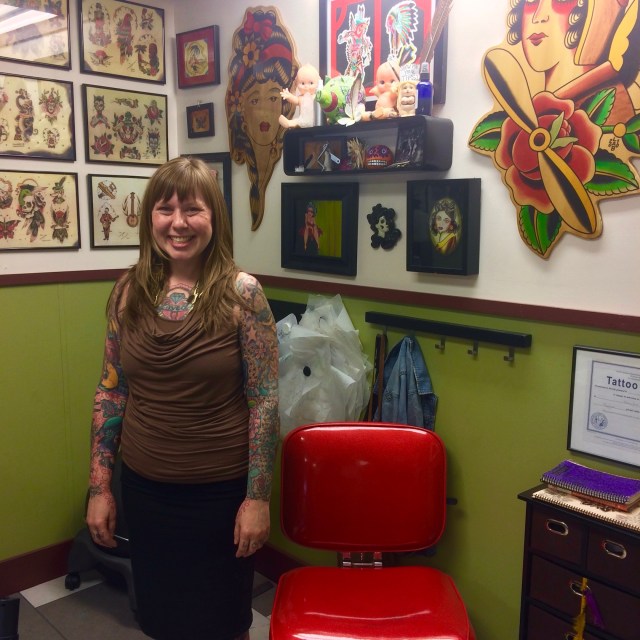 Victory Blvd Tattoo
872 Haywood Rd
Sun 1pm – 6pm
Mon 12:30pm – 10pm
Tues – Fri 10am – 12am
Sat 12:30pm – 12am
Victory Blvd in West Asheville has a long-running and highly respected history in town, specializing in Americana style tattoos. Emily Morel is the resident tattoo darling to visit here. With a decade of tattooing experience under her belt, she's wonderfully professional, talented and sweet!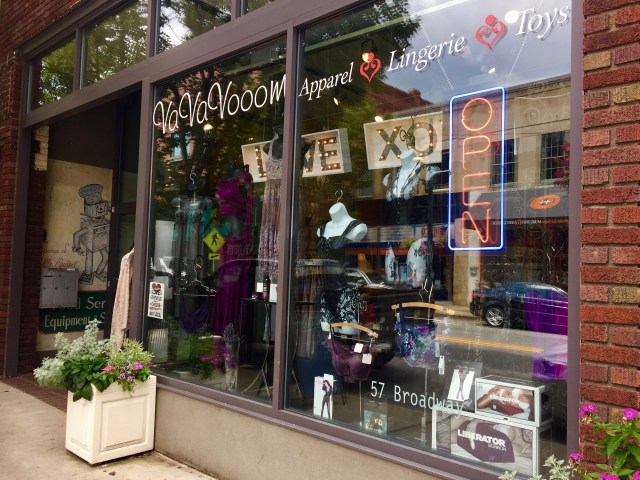 VaVaVooom
57 Broadway St
Sun-Thurs 11am-6pm
Fri-Sat 11am-9pm
A bright and artsy all-ages and woman-owned sexy store. Great selection of lingerie (and local designers of comfy yoga clothes and fancy vintage upcycled gowns and accessories!). Head to the back of the store for the bedroom accoutrements like lube, toys, and a great selection of crystal toys for the queers that are both witchy and feeling sexy.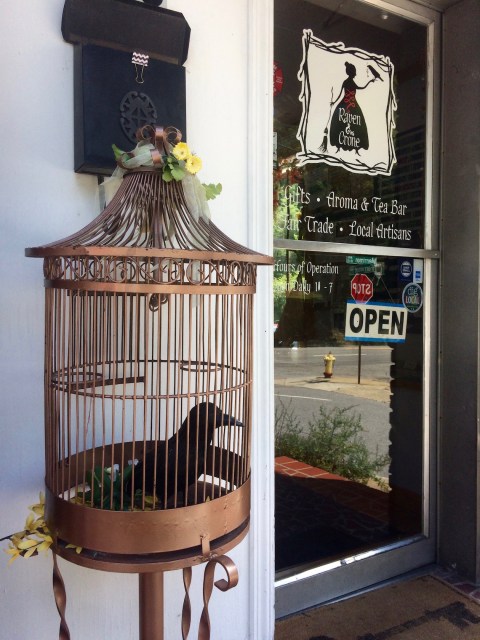 Raven and Crone
555 Merrimon Ave
11am-7pm
"A practitioner owned and operated old age metaphysical store.wp_postsI love everything about this place – the logo, the kitty behind the counter, the name and just being in the magical space. Pop in for a reading or to ask questions you may have about pursuing your witchy dreams! The in-store reading library and tea bar are a wonderful way to spend an afternoon.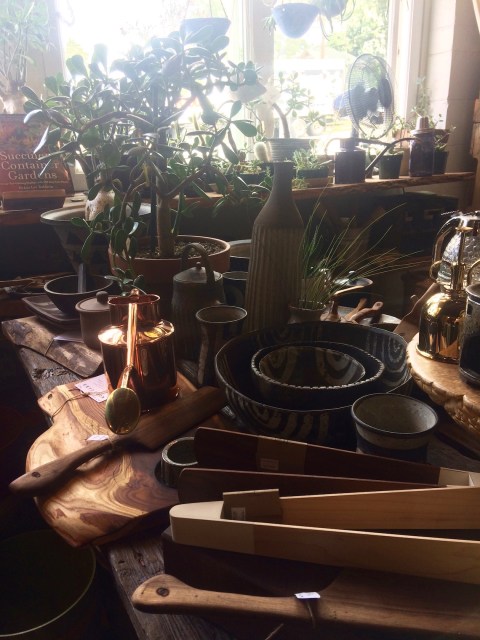 Villagers
278 Haywood Rd, West Asheville
Sun 1pm-5pm
Mon-Sat 10am-6pm

Asheville is well known for its homesteading and wild foraging communities. Many a queer here pines after 'some land just outside of town' to call their own. Villagers (a woman-owned, soon to be worker-owned business) is an excellent resource for the modern homesteader. It's an invaluable hub for supplies and knowledge useful to gardeners and foragers. The pottery, kitchen supplies, and herbs are perfect for all with the DIY spirit (and gifts!). An excellent place to adopt a baby succulent. The classes offered all year long at Villagers are top notch for anyone looking to live a little closer to nature.
The Herbiary
29 N Market St, Downtown
Sun-Thurs 10am-6pm
Fri-Sat 10am-7pm
The Herbiary is the sister of the Reading Terminal in Philadelphia. They offer a huge selection of herbs and herbal remedies along with classes for the budding herbalist.
---
Smarty Pants Queers
Firestorm Books & Coffee
610 Haywood Rd
Tues-Sun 8am-9pm

A "collectively-owned radical bookstore, vegan coffee shop and community event spacewp_poststhat is not to be missed! Firestorm is an important hub for queer folks in Asheville that always has community events happening and an excellent selection of queer books and zines. They are highly dedicated to anti-oppression work and offer one of the best sober spaces around. Firestorm is an important anchor for queer folks in West Asheville, providing a sense of home and community.
Malaprops Bookstore/Cafe
55 Haywood Street
Sun 9am-7pm
Mon-Sat 9am-9pm
This queer-woman owned bookstore is a total gem. Though not technically a gay bookstore or a women's bookstore, it feels as comfortable as one. Part of their history reads "…where important literature…is available to all, where censorship has no place, where respect and service are practiced daily, where women feel safe, where all are welcome, and where books are the stars."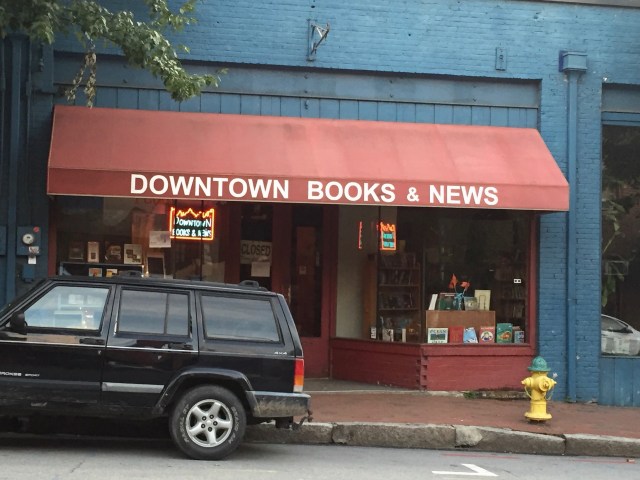 Downtown Book and News
67 N Lexington Ave
Sun-Thurs 9am-7pm
Fri-Sat 9am-9pm
Run by the same team as Malaprops Bookstore/Cafe, but all used books! Perfect for queers on a budget.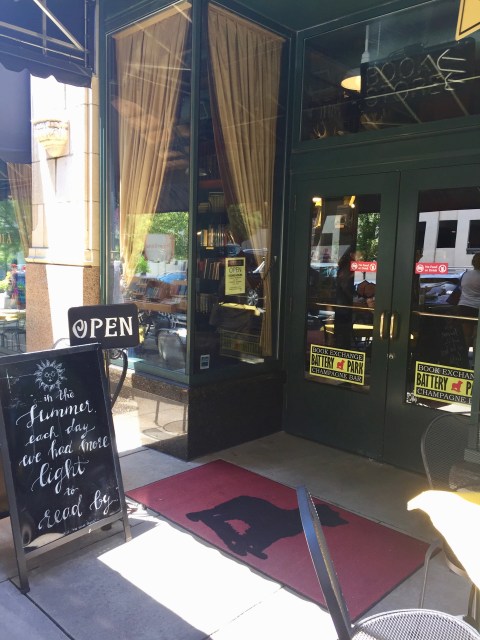 Battery Park Book Exchange
1 Page Ave, #101
Sun-Wed 11am-9pm
Thurs-Sat 11am-11pm
This beautiful two-story bookstore is frequently featured in 'not to miss bookstores' lists nationally. The whole place is covered in giant gorgeous throw rugs and packed wall to wall with vintage and rare books. It's dog friendly inside and is also known as 'the champagne bar' around town — they have a seriously amazing list of literary-inspired champagne cocktails.
aSHEville Museum
35 Wall St
Sun-Thurs 10am-10pm
Fri-Sat 10am-11pm
In such a lady-centric town, I love that we have a women's museum. Exhibits include photography, spoken word, history, and current events, and women's stories both local and global. Sliding scale entry fee.
Well Played
58 Wall St, Asheville, NC 28801
Sun 11am-10pm
Mon- Wed 2pm-10pm
Thurs-Fri 2pm-1am
Sat 11am-1am

Well Played is a board game cafe that starts out at $5 per person to access their gaming library. The flat fee covers as many hours in a day that you can play, and their library is full of classic favorites and the hottest new games. The space is a great place to gather for competitive and/or collaborative play and their menu has cute snack options like animal crackers and grilled cheese. Also, bring a sweater because they keep it cool!
---
Queers With Dogs
Asheville might be one of the dog-friendliest towns in America. There are dogs in almost every bar, on every patio, in all the parks, and in all the Subarus. Your dog will love all the hiking available but will need to be on a leash most trails (note: dogs aren't allowed to hike at all in Smoky Mountain National Park due to the high bear population). In town, any place that has a kitchen that prepares food can't allow your dog inside. But other than that, a quick ask at the door of any bar/restaurant/coffee shop/store and people will be happy to let you know where your pooch is welcome. If a place isn't welcoming of your friendly four-legged friend, throw a rock and find somewhere that is.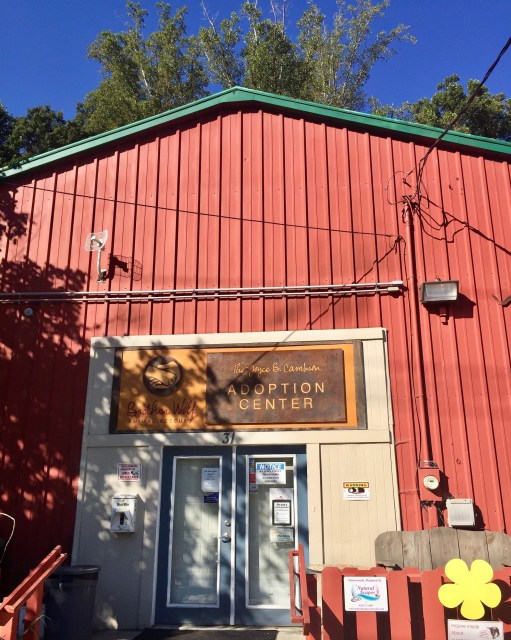 Brother Wolf Animal Rescue
31 Glendale Ave
Hours vary by department
Asheville's finest no-kill shelter with a vegan campus. If you have extra time there are lots of opportunities to volunteer at Brother Wolf, such as their Outwards Hounds Hiking program where pups are taken out on group hikes.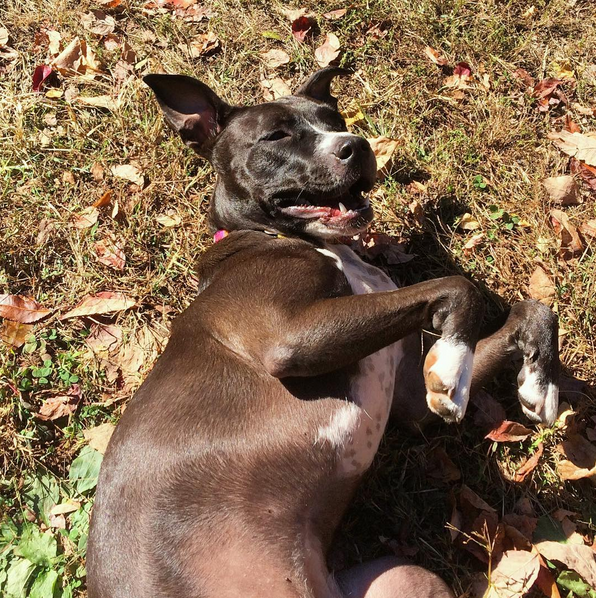 French Broad River Park's Dog Park
508 Riverview Dr
Large, fenced off-leash dog park for meeting local cutie pie dog owners. I mean, for letting your pup stretch their legs.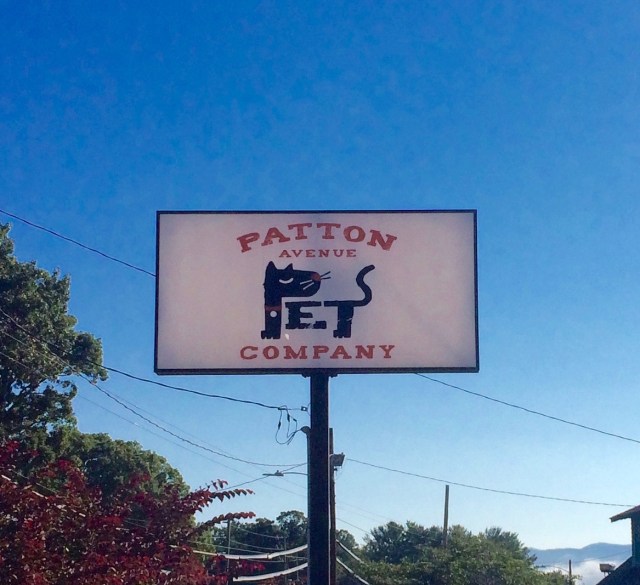 Patton Avenue Pet Company
Multiple Locations
Sun 11am-5pm
Mon-Sat 10am-7pm
Fantastic local woman-owned pet stores with treats, kibbles galore, cute dog clothes and collars and anything else your dog's heart may desire. They focus specifically on ethical, good for the planet and your dog items. The West Asheville location has a small, fenced in off leash dog yard for customers (usually light on cuties, but a good bet if your dog isn't into the huge dog park scene).
---
Pride
Brighde: Asheville has two Prides; Stonewall Commemoration Week in June and the Blue Ridge Pride Festival in September. The first of which is put on by Tranzmission and includes community dinners and discussions, film screenings, pool parties, educational workshops, etc. The week feels like it's by and for the local LGTBQ community, and is especially attentive to how trans folks birthed Pride and the current needs of the trans community. I have not yet experienced the Blue Ridge Pride Festival, but two of the biggest categories on their website's search bar read "Donatewp_postsand "Shop.wp_postsMy feeling is that it's much more of a corporate endeavor and marketed as an experience for everyone vs. as a special time for LGTBQ folks. Like a lot of Prides, Blue Ridge has some problematic sponsors, i.e. big banks.
---
Diversity
Annie: Asheville is a city that has been experiencing gentrification for a long time. The population hovers around 85% white (in short: it's pretty white, especially compared to the rest of the South). Much of the Black and brown communities are in particular neighborhoods or portions of neighborhoods, and there has been much tension around segregation (particularly related to public housing developments) that increasingly occurs as Asheville becomes more gentrified. To keep an eye on for current information and issues impacting diversity in Asheville, I'd recommend following State Of Black Asheville.
---
Safety
Brighde: While Asheville is a fairly progressive city, it's important to remember it's sitting pretty in a red state. On the weekdays, I feel super safe walking through the city and being cutesy with my lady love. But on the weekends, and especially downtown, I am a bit more hesitant to do so. We've got a big tourist economy, which is both a burden and a boon, and that means people from all over flood the city. There are too many people on the street to be able to anticipate or see every threat that might come our way, and it's can just be plain overwhelming. Personally, I love going out on weeknights and reserving the weekends for staying in or getting outdoors.
---
Cost Of Living
Brighde: Asheville is an expensive city. From my experience, rent may be half the price compared to cities like Boston, but it's high-priced compared to the rest of the state. For the young queer, or really LGTBQ folks at any age, my recommendation is to figure out a way to cohabitate. Unless you are a professional paid above a living wage, one bedroom homes are elusive and often not affordable. This might be true everywhere, but in Asheville particularly, people are eager to keep their budgets in check so they have more time to do the things they love. Shack up with a partner(s) and/or some roommates, and it should be easy enough to find people who are LGTBQ themselves, or at least who share your politics.
Gentrification drives the cost of living in Asheville, and there are a lot of people who can no longer afford to stay. The rental occupancy for the city is at 99%, which leaves only 1% of rentals available. Lots of folks look outside the city for housing, but even the neighboring towns are getting more expensive. Since this is such a tourist destination, many owners opt to do Airbnb vs. rent out their spaces, which is a contributing factor. If trying to visit Asheville, I'd suggest staying in a tent or on a friend's couch. Asheville is beautiful in every season and from every couch.
Thankfully, there are resources and initiatives built into the community that make being alive affordable. This includes different healing modalities at sliding scale prices, free events and educational workshops, free and/or discounted spots for food, etc. Unfortunately, public transportation is a bit of a nightmare and serves as a barrier to those (like me) who are car-less.
---
Asheville's Queer-Friendliness
Brighde: As a white cisgender queer newcomer, thus far the city has been friendly. My experiences have ranged from uninformed tolerance to open arms. Spirituality is a big factor when considering the LGTBQ friendliness of the city. I'd say to watch out for gender essentialism and TERFS, especially within the older LGTBQ community and in spiritual settings. If you see an event that is "women-centeredwp_postsbut doesn't explicitly say it is trans inclusive then it probably isn't a safe space. Some of these "sacred femininewp_postsspaces also have a fair chance of being grossly heteronormative.
But, THERE ARE RADICAL FOLKS HERE! There might not be a lot of LGTBQ-only spaces, but there are a lot of spaces and groups dedicated to movement building for all, and that's where to find the love.
P.S. Go to Firestorm.
---
Laws and Regulations Affecting Queers
Bathroom Laws
The HB2 bathroom bill made national headlines when it was written and passed in 2016. Although the portion of the bill pertaining to bathroom use was repealed in 2017, it is worth mentioning. It is important to know that this law did not at any point apply to private businesses. Shortly after HB2 was passed, the Campaign for Southern Equality and Tranzmission partnered to offer free gender neutral bathroom signs to business, and many businesses have made the switch to show solidarity with the trans community. There are also plenty of places with 'safe to pee' stickers on their windows.
Protections for Trans Students
There are currently no policies in place to protect the rights of trans youth in our schools. Reported in an article in the Citizen Times, "Buncombe County's school board doesn't have a policy specifically protecting transgender students or clarifying what bathrooms they can use." This same article describes the journey of a trans kindergartner in our county who was denied access to the appropriate restroom. Tranzmission stepped up and organized a sign-making event in anticipation of the planned protest at an upcoming school board meeting. The hope is to put pressure on board members so that a comprehensive policy is created and set in place.
Discrimination
The state of North Carolina does not prohibit discrimination in private employment on the basis of sexual orientation and gender identity. Per state law, local municipalities are only allowed to pass nondiscrimination ordinances pertaining to extending orientation and gender identity protection to public employees. Additionally, it is against the law to sue in state court for these forms of discrimination.
Abortion and Reproductive Health
North Carolina ranks as one of the more difficult states to have an abortion procedure. Asheville does have providers in accessible locations (thanks, Planned Parenthood!) but they are still subject to these restrictive state laws. These restrictions include a 72-hour waiting period, being given the state approved information encouraging the patient not to have the procedure, along with a mandatory ultrasound and being offered to view the ultrasound images. Parental consent must be given for minors seeking the procedure. Abortion is only covered under the state's Affordable Care Act plans and for state employees in cases of life endangerment, rape or incest. The good news is that many organizations offer support services and funding to support folks in this process, like the Carolina Abortion Fund.
---
Overall Friendliness of Asheville
Annie: Asheville is considered by most people to be a very friendly city. There are many newcomers, and generally, this means many people are looking to make new friends. People who have been here a long time, or are from here tend to be a little grumpy about the ever increasing influx of newcomers, but they generally won't be rude to your face. There are always lots of events, workshops, festivals, etc going on in the Asheville area and plenty of footholds to meet people.
---
L,G,B,T, and Q Mingling
Annie: For the most part, communities with specific labels are largely separate if still generally friendly with each other. The large gay and lesbian meetups, respectively, attract slightly older members, while the more diverse younger population in Asheville make up the 'queer communities' that inhabit bookstores, co-ops, performance spaces and bars. Because it is a small town, the younger generation of queers here tend to stick together (especially around the anarchist spaces). Though there are some specific events that draw more of one crowd than another, everyone is generally able to get along.