I grew up in Perth in the 1990s. Back then, it was a tough place to be for a young lesbian. It wasn't until I went to uni and got taken to the Court Hotel and Connections in Northbridge that I had any idea that there was anything resembling a lesbian culture in Perth. Fortunately for you, that's all changed. While there's still no scene to rival lesbian Brunswick in Melbourne or Newtown in Sydney, there are heaps of places to hang out and meet likeminded "Perthonalities". Not to mention the beaches and forests here are goddamn beautiful. Just make sure you bring a nice full wallet – there's a mining boom on.
Going Out
Connections Nightclub (81 James Street in Northbridge) – Perth's gay nightclub is pumping out disco and top 40 every Friday and Saturday after midnigh. Arrive early for free entry, otherwise you'll be stung with a $20 door charge. The doors are open Wednesdays through to Sundays from 10pm on – plus the local drag queens host a seemingly endless array of special events and theme nights; POP on Thursday night's is a reliable staple. To some, Wednesday night's Lesbian Mud Wrestling is an unmissable part of the queer calendar. To sourpusses like me it's a tasteless, cheap event aimed at titillating gay men. I'll let you be the judge.
The Court Hotel (50 Beaufort Street) – The Court Hotel is THE gay bar in Perth. While there're gayish bars and one off nights popping up more and more, this is the only bar that's flying the rainbow flag 24/7. This well-stocked bar serves ordinary steaks and disconcerting pizzas (béchamel sauce instead of mozzarella??) so I recommend eating out in Mt Lawley or Northbridge before heading down to party. Expect to see oodles of gay guys and their straight lady friends tearing up the dance floor on the weekend and a small army of baby dykes looking sulky and jealous by the sidelines (occasionally getting ejected for fist fighting over the 4 femmes in town). If you're after a more mature crowd you'll find a smattering of the old lesbian guard playing pool mid-week from 8pm. I've heard reports that their Traffic Light Parties are really fun, though I find this hard to believe.
Luxe Bar (446 Beaufort Street) – Luxe bar is a bit gay, especially on LOVE Sundays. You'll need a small fortune to spend a night sipping cocktails at this bar, but if you're after a bit more sophisticated venue to take a date, I reckon you could do a lot worse. For the record, I really enjoyed a tall cocktail I had there called the Wibble Wobble.
Bent Bar (138 Barrack Street) – Bent Bar was the great new hope for many who wanted a bit more variety in their weekends. Sadly, it's on hiatus due to a lack of interest from Perth punters. They promise they'll be back soon though at a brand new venue so if you are heading to Perth check our their facebook to see if they've come up with something.
Disco Incorrecto (566 Hay Street) – Disco Incorrecto is really doing a great job of livening up the Perth scene. They throw their own parties and often raise money for Perth. Lead by DJ Rob dB and inspired by the likes of Horse Meat Disco and the NYC Downlow in London they promised that "their disco tunes and cheeky antics are sure to have you partying all night long." This summer they have re-launched with a new home at the Loton Park Tennis Club to provide a series of Summer Sundowners. I haven't had the opportunity to go to Disco Incorrecto yet, but the Loton Park tennis club is a bit of a laid back gay haven so I reckon it could be a lot of fun.
Brief Encounters (The Royal Chambers Rear 87 James Street, Northbridge. Entrance from Nick's Lane, Chinatown) – Having had two wildly successful parties last year, Brief Encounters is popular amongst the alternative straight crowd and queers alike. Hosted by The Monarchy, the night is known for its eclectic music and performance troupe Voix de la Villie who provide bizarre entertainment throughout the night. For punters who are looking for alternative night, Brief Encounters is the go. Make sure you dress up or you'll be left on the street with the rest of us peasants.
Queer Activism
The best place to start would be at the WA Cross Campus Queer Network. The CCQN works together with University Guilds, community groups and activist organisations (both Queer and non-Queer) to provide representation, advocacy, support and activism for all LGBTTIQ students in Western Australia.
This group is for any WA student that identifies as an individual of diverse sexuality or gender, including (but not limited to) Gay, Lesbian, Bisexual, Genderqueer, Transgendered, Transsexual, Intersex, Queer, Questioning and Queer-friendly supporters are also more than welcome.
Pride WA Festival
The Pride WA crew put on a festival celebrating Western Australia's LGBT citizens each October, with a fun family Fairday in Russell Square, a Parade in the centre of Perth CBD which attracts some 80,000 spectators, a huge after-party and many more cultural events. Importantly they also host a monthly lesbian event called Plush.
Universities
The University of Western Australia is a clear winner for prettiest campus, and it's pretty well connected by public transport. They've got the most active student union, though like most other student bodies in the country it's been decminated by Voluntary Student Unionism (ask a politically minded local for more info). The Queer Department runs Pride week during week 11 in Semester 2 every year.
Curtin University of Technology is where I hiked over to for 3 long years. It's got the biggest carpark in Western Australia and some of the ugliest buildings to boot. Curtin Uni is well regarded as being one of the leaders in the Australian Ally program. The Art Department also put on some great shows at their annual graduation show in December and it's worth checking out if you are in town.
Western Australian Performing Arts Academy (WAAPA) at Edith Cowan University in Mt Lawley is a highly regarded performing arts school and often puts on shows you might like to check out.
Sports
Perth is an Aussie Rules footy town. You either go for the West Coast Eagles (yellow and blue) or the Fremantle Dockers (Purple, Green and another ugly colour that clashes with the aforementioned colours). Everyone hates the Collingwood Magpies. That's all you need to know.
If you wanna play a bit of women's footy there is a league here! The team to beat is the Coastal Titans.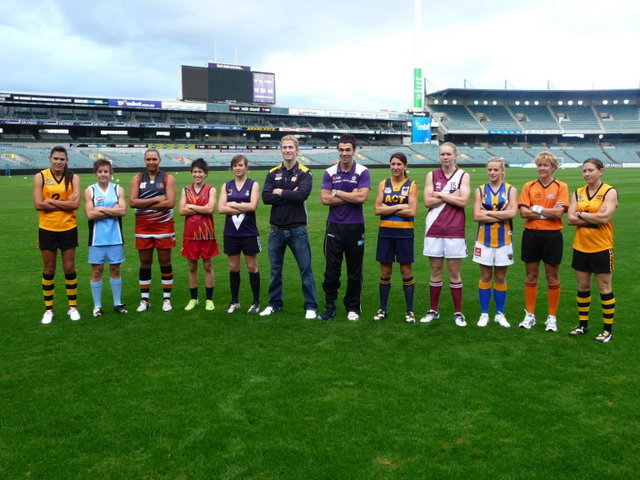 Bookstores
Planet books (Beaufort Street in Mt Lawley) is a must, and there are plenty of good bookshops in Fremantle including a chain called Elizabeth's Books which is a reliable source of decent reads. If you are into rare, out of print books Serendipity (West Leederville) is the place to get to.
Arts
The Perth Institute of Contemporary Arts (PICA) is a great place to start as it's great and has an awesome rack of guides to other art shows and performances that are upcoming in the Perth cultural scene.
Legal Rights
Western Australia was especially progressive in 1984 when its Equal Opportunity Act was passed, ensuring LGBT people/couples were not discriminated against in a variety of situations and businesses. More recently, same-sex couples were allowed to jointly adopt children, and de facto gay couples are legally recognised, though no formal partnership register exists yet.
The Gay and Lesbian Equality WA group works hard to promote LGBT equality across Western Australia. Like many similar groups around the country at the moment, they hold regular rallies to push for law reforms which would allow gay marriage.
Community
The Freedom Centre (Brisbane Street) – Freedom Centre (FC) is for young people (under 26) to support each other and their communities to be informed, happy and healthy about their sexuality, sex and gender. The drop-in centre is a safe space to hang out, have fun, meet other LGBTIQQ young people and get peer-support and info if you need it.
Gay and Lesbian Community Services – Volunteer-run organisation Gay and Lesbian Community Services provides an information and support phoneline staffed Mondays to Fridays 7-10pm. The group's speakers visit schools to tell their coming out stories, and run workshops for same-sex attracted or questioning people.
Aboriginal Culture/Colonial Resistance
I hate to say it, but Perth is pretty racist. Australia has a horrible history of genocide and a rich history of Aboriginal resistance which continues to this day. I suggest checking out the excellent Aboriginal magazine Tracker to get your head around this stuff if you are travelling in Perth. If you are travelling on January 26th try and avoid anything billed as an Australia Day party; for many Aboriginal people this is a deeply offensive tradition that celebrates the brutal dispossession of their forebears. And believe me, hanging around drunken Aussies wearing Australian flags on is a recipe for a bad night out. Any event billed as Survival Day or Invasion Day is a much better bet. For a local take on these issues have a chat with the mob at the Noongar Language & Culture Centre Aboriginal Corporation (23 Moore St, East Perth).
Local Media
Out in Perth is Perth's printed guide to what's happening in the city. It's free to pick up monthly from gay venues and queer-friendly cafes in the CBD. Out In Perth also has a website with a comprehensive guide to what's on. The national queer website samesame.com.au is also a reliable source of what's new and happening in Perth.
Cinema
For the best arthouse cinemas in Perth check out this website. My personal favourite has always been the Luna in Leederville, but you can take your pick. During Summer there are a bunch of outdoor film screenings. I personally recommend the Somerville at the University of Western Australia.