Welcome to your weekly pop culture fix, which contains all the queer pop-related news fit to print.
---
+ Kiersey Clemons, Tinashe And Brandon Victor Dixon To Top Cast For Fox's Live 'Rent' Musical: Queer actress Kiersey Clemons will be playing Joanne, famed lesbian "control freak" lawyer who makes lists in her sleep and is the on-again-off-again girlfriend of Maureen, who identifies as a tiger in a cage who has to see the sun.
+ Glamour Magazine has declared its 2018 Glamour Women of the Year and these are some solid picks: Senator Kamala Harrris, a 97-year-old African-American National Park Service Ranger named Betty Reid Soskin, actress Viola Davis, the women who took down Larry Nassar, the Women Activists of March for Our Lives (Samantha Fuentes, Emma González, Naomi Wadler, Edna Chavez, and Jaclyn Corin) and, of course, our very own Janelle Monáe, labeled "The Visionary." Because she is!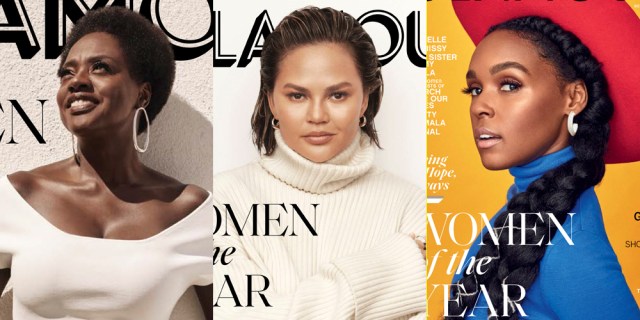 + BBC America will debut "Snatches: Moments from Women's Lives" on November 4th. The series, which came out this summer in the UK, highlights "the ways women have had to fight in the past 100 years, and imagines the ways we might do so in the future." Curated by Vicky Featherstone, each short film features a monologue written by a woman playwright. One of the clips stars Villanelle:
There's Bovril Pam, starring Killing Eve's Jodie Comer, as a deeply ambivalent and trapped secretary in the 1960s who describes a queer sexual awakening amid her day-to-day boredom. That's written by the talent Vicky Jones, Fleabag and Killing Eve writer and frequent collaborator of Jezebel fave Phoebe Waller-Bridge. (SIDEBAR: SANDRA OH WAS ROBBED!)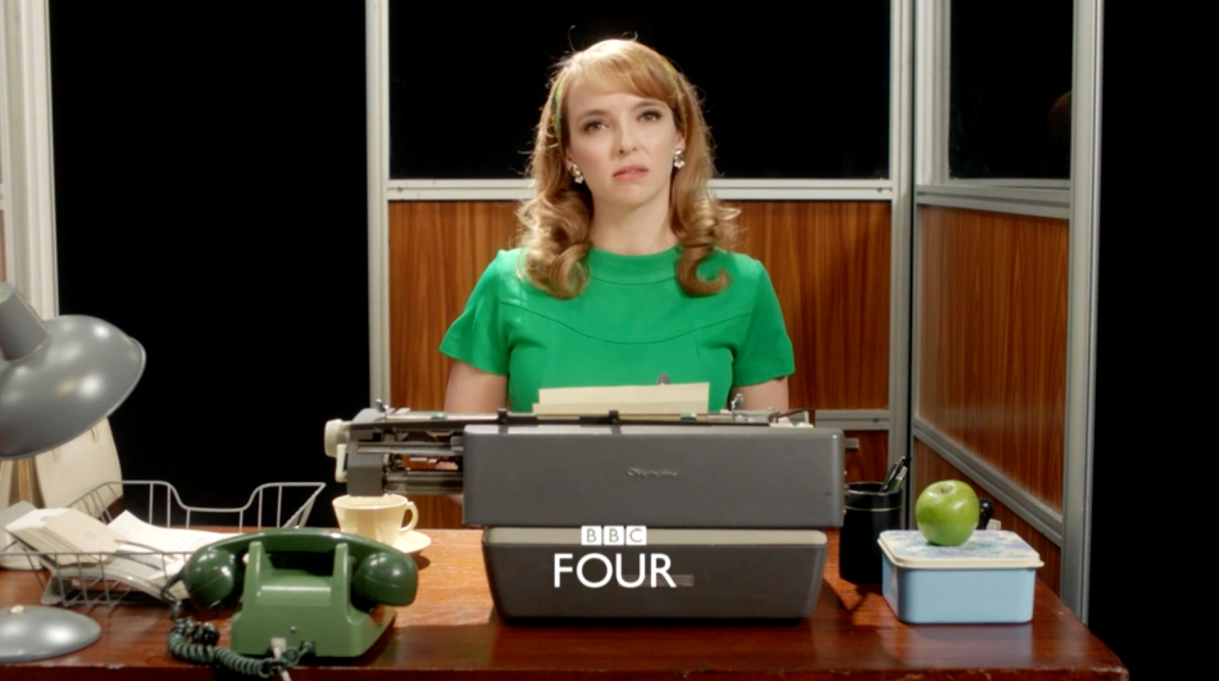 + Brittany Inge and Kimberly Hall have been tapped for a sequel of Boomerang. Hall will play "a lesbian with a dominant personality, she is very protective over her girlfriend Tia and her career." The television show will be produced by Halle Berry, Lena Waithe and co-produced by BET Networks and Paramount Television.
+ While America continues burning to the ground, the Canadian government invited Tegan & Sara over to talk about LGBTQ+ rights.
+ "Queer Eyewp_postsSeason 3 Will Feature the Show's First Lesbian Makeover: and there's a really cute video of Tan with Hasan Minhaj talking about that and Minhaj's new show!
+ The terrible "Heathers" reboot has been pulled. AGAIN. Maybe when you have to pull a show three times, that's a sign the show should not exist!
Sources tell The Hollywood Reporter that the two episodes that were to air featured a storyline involving students at the school's central high school undergoing active shooter training. Saturday's episodes aired as scheduled. Monday's finale, which has been edited to remove sensitive storylines including the school being blown up, will also air as scheduled. Saturday's episodes are available to watch via VOD and the Paramount app and website.
+ Pose's Indya Moore Plans to Make a Queer-Centric Sci-Fi Anthology Series
+ Nielsen looked at engagement with TV shows powered by their stars and top honors went to Kristen Bell of The Good Place, Issa Rae of HBO's Insecure, Taraji P. Henson of Empire and Emily Andreas from Wynona Earp on Syfy.
+ The Arrowverse is Setting Up a Queerer Future for Its Characters
+ Dee Rees Gives An Update On Her Blumhouse Horror Film About A Black Lesbian Couple In Rural America
+ Cult-Favorite Poet Eileen Myles Is Poised for Their Art World Breakout
+ Cher, Laverne Cox, and Lily Tomlin Urge Women to Get Out and Vote
Also, a lot of spooky content this week:
+ Honestly this was the highlight of my day