Good morning! Actually, I take that back. What's good about the morning? I find that nothing feels worse than peeling myself out of my delicious, warm, soft bed. And even when I'm physically out of bed, my brain stays set to sleep mode until I've had several cups of coffee. Until then, my eyes don't open all the way, my thoughts are under water and the outside world feels generally confusing and intrusive.
Maybe you have the same experience. Here are some tiny, quiet and lovely songs to listen to as you sip your first cup of coffee and wait for your brain to catch up.
Note: maybe you love mornings, and if that's the case, I'm really happy for you. But please know that we can never go on vacation together.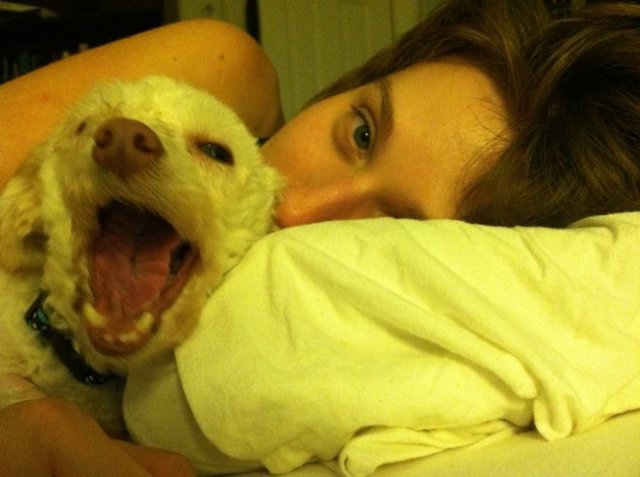 Tiny Songs For Your Sleepy Brain
When My Hair Was Long – Kaia
The End – Allison Weiss
Junebug Waltz – Hurray for the Riff Raff
Snowfalls in November – Julie Doiron
You Swan, Go On – Mount Eerie, Julie Doiron & Fred Squire
Little Suitcase – Luluc
With You – Lucy Michelle and The Velvet Lapelles
Sali's Song – Hurray for the Riff Raff
I Felt Your Shape – The Microphones
Songbird – Katie Herzig
unfinished song – Nervous But Excited
Dance 'Til the Morning Light – Slow Club
Straight Lines – Dawn Landes
Beholden – Kaia

Tell me your favorite sleepy tracks below.
Want to suggest a playlist theme? Hit Crystal up on Formspring and someone on the team will make it for you.