Sammy and Lilith / 21, 2 / Fayetteville, AR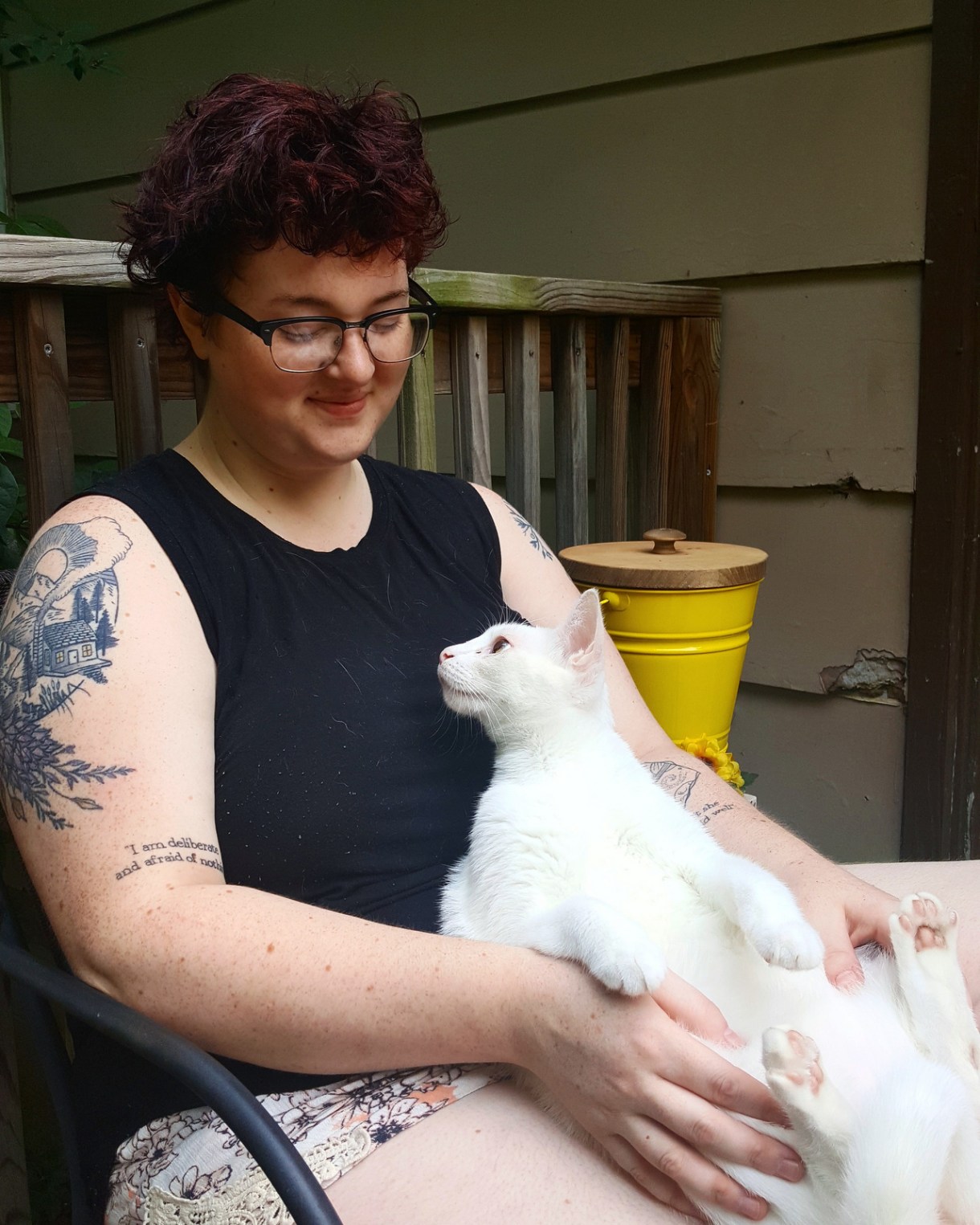 "Lilith was one of a wild litter born near my grandparents' house. She is deaf (though I only realized this later) so she wasn't as spooked by human sounds as her sibs were. She would sit at a little bit of a distance from us and watch us speak and move around. One day when she was old enough I picked her up and brought her home with me. I named her Lilith after the biblical Lilith; I found her soon after leaving an abusive relationship and my current partner and I have a theory about cats taken in after a traumatic experience, that they take on your most protective/strong/badass qualities, and I kinda like to think Lilith did that. She likes to watch the light coming in through the windows in the mornings and evenings, she sits at her favorite light-watching spots at the exact same times every day. She is crazy about smelling things, sometimes I take her to the park and let her sniff all the new things and she gets very excited about little gusts of wind. She isn't an outside cat and hates the feeling of grass on her feet. She has an Insta, lilith_cant_hear_you."
---
Megan and Scout/ 31, 2 / Austin, TX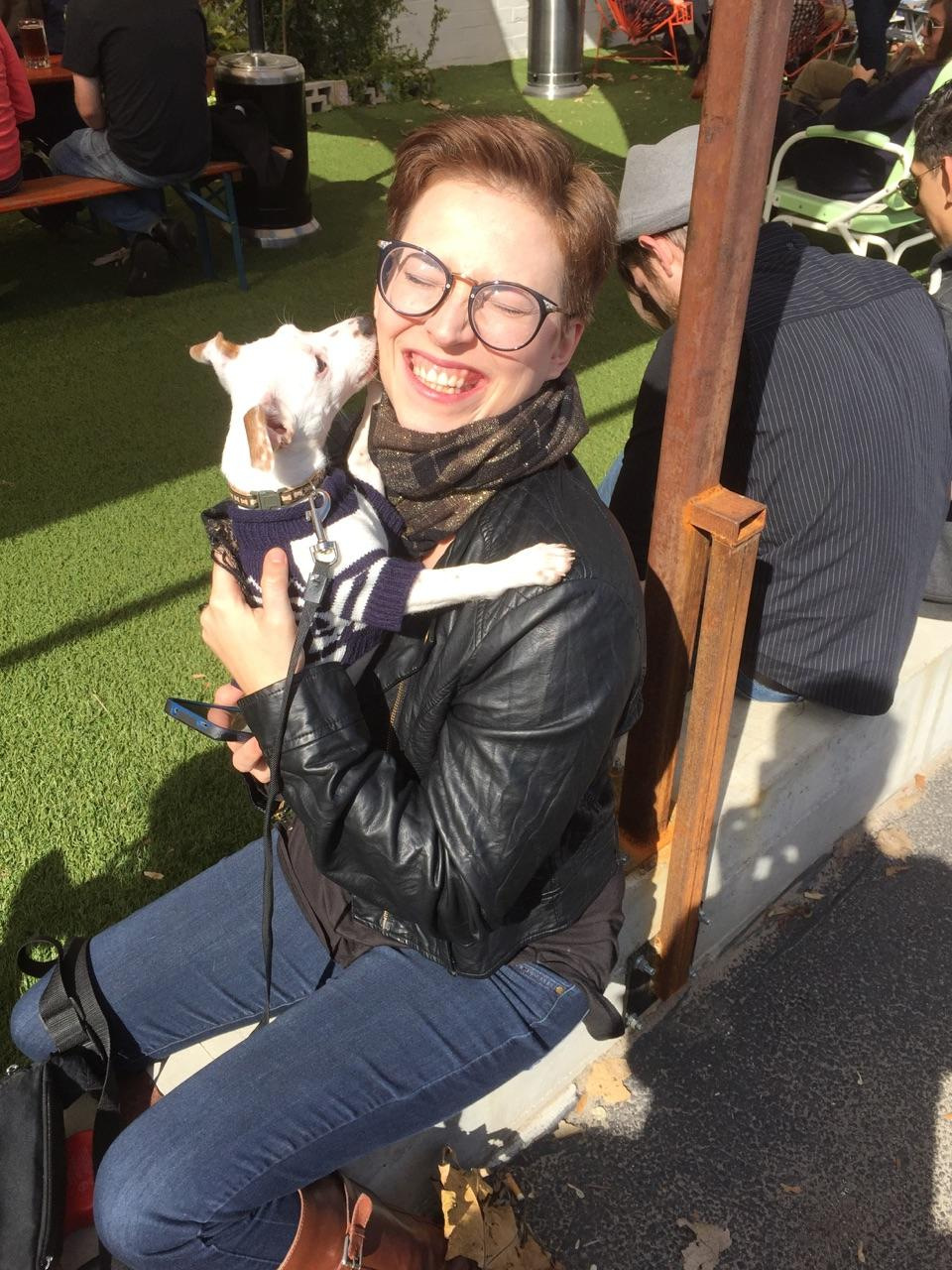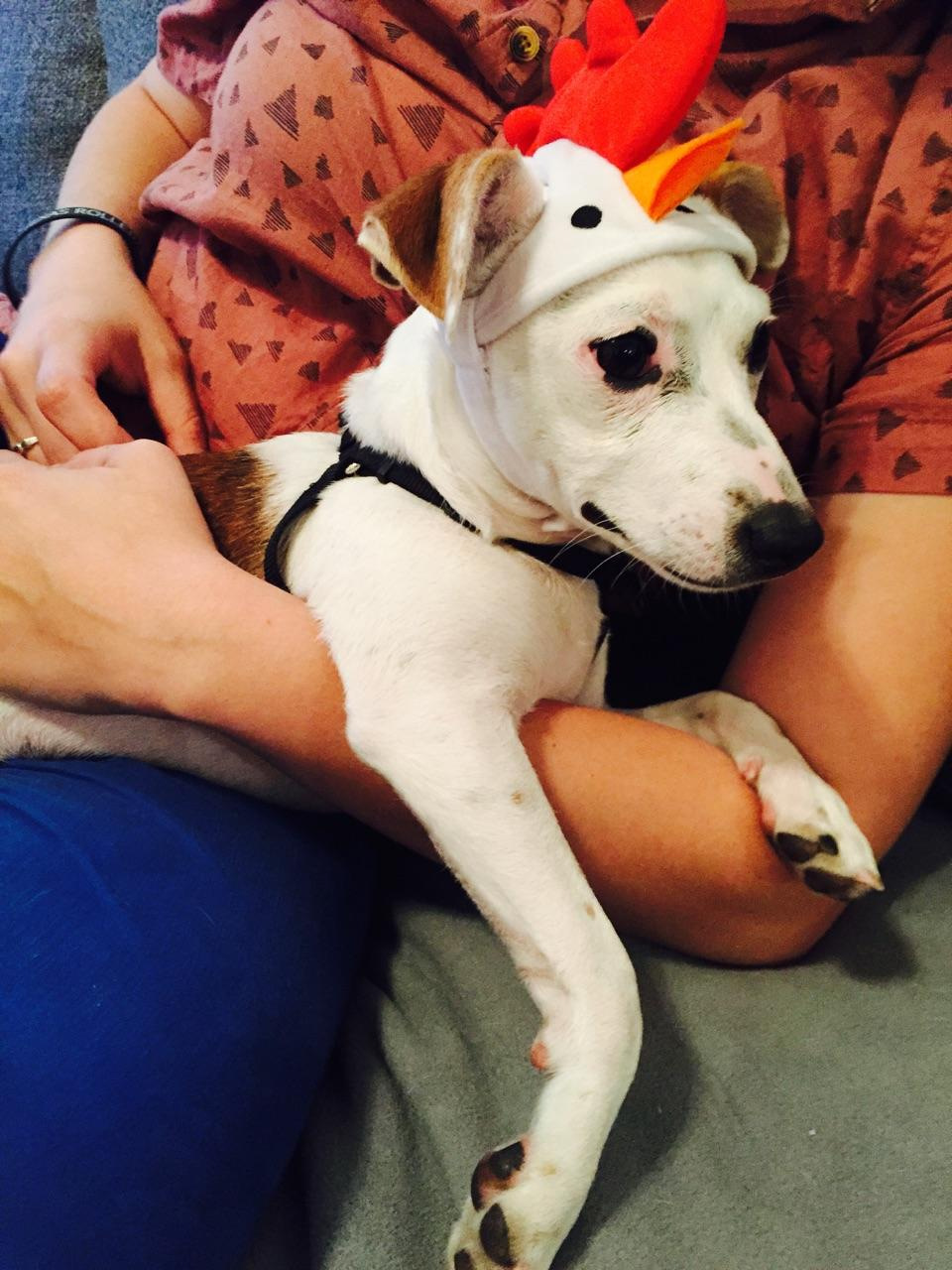 "My girlfriend Erin (also pictured) and I decided to get a dog. A week later she texted me a pic of her holding the cutest tiniest lil pupper in her coat. She had already bought her off a Craigslist ad from a couple who were divorcing and couldn't keep her. It took a week or two to decide. Erin just likes the name, but I agreed cause I love To Kill a Mockingbird. She's so affectionate and snuggly when she's not screeching in your face.
She likes when I throw her toys, but doesn't like to give them back. She's addicted to licking lotion. It's really hard to keep any on your face or body. We've taken to shutting ourselves in the bathroom until it absorbs."
---
Annika, Luis, Balou, Luz / 27, 3, 11, 13 / Willich, Germany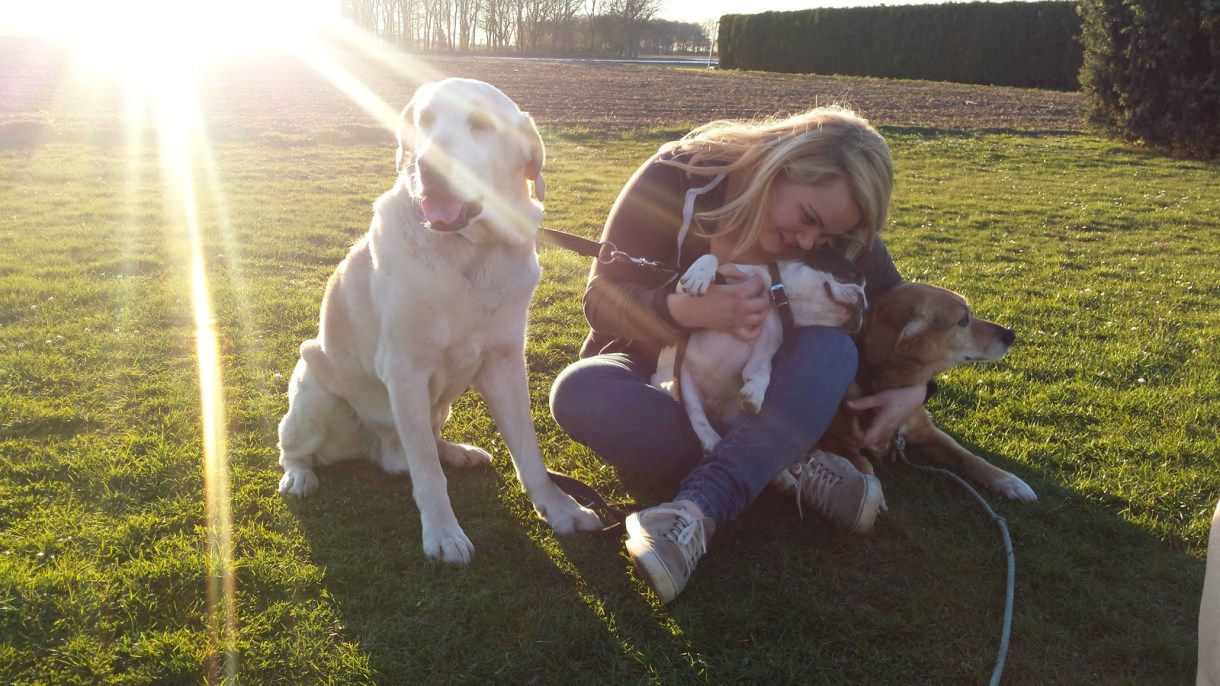 "All three dogs are rescued. Balou was in a French shelter and about to die; Luz was in a Spanish shelter; and Luis lived in kind of bad conditions. We love to cuddle and have long walks through the fields and lakes in our area. Luis the French Bulldog is a fashion model and has its own Insta @frenchie_luis"
---
Kerri and Pan / 33, 14 / Bronxville, NY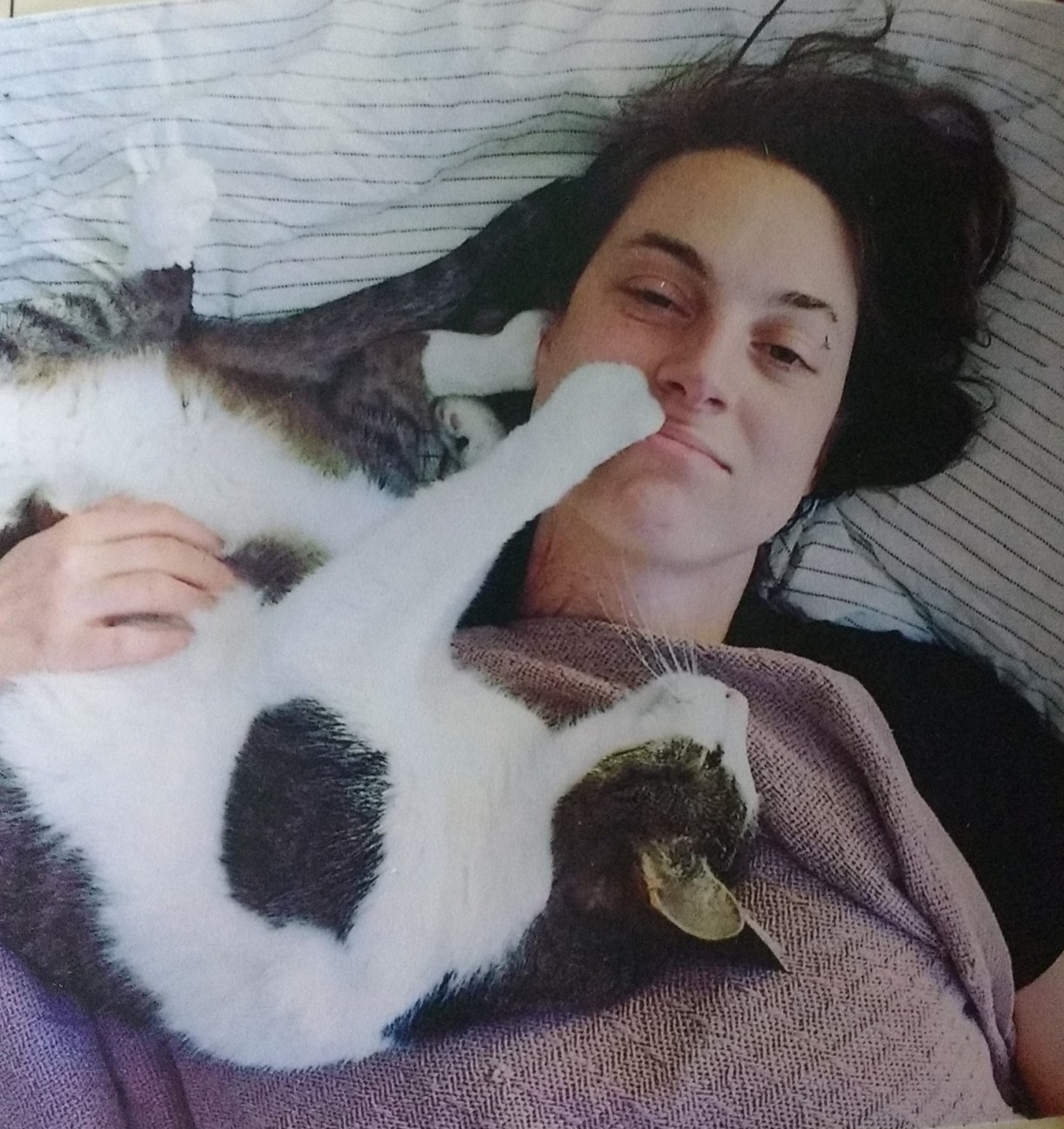 "Once a sickly kitten born in the barn of a farmer who didn't want him, Pan got his name because of his "bandy goat legs" (though he's not actually bandy-legged… they're just long and skinny). The farmer brought him to me in the middle of a crowded restaurant and we've been that classy together ever since. Pan's hobbies include waking me at 5 am to drink from the tub faucet, ripping up paper, chasing bottle caps, and, of course, cuddling hard."
---
Dufrau and Budgie/ 34, 19 / Cambridge, MA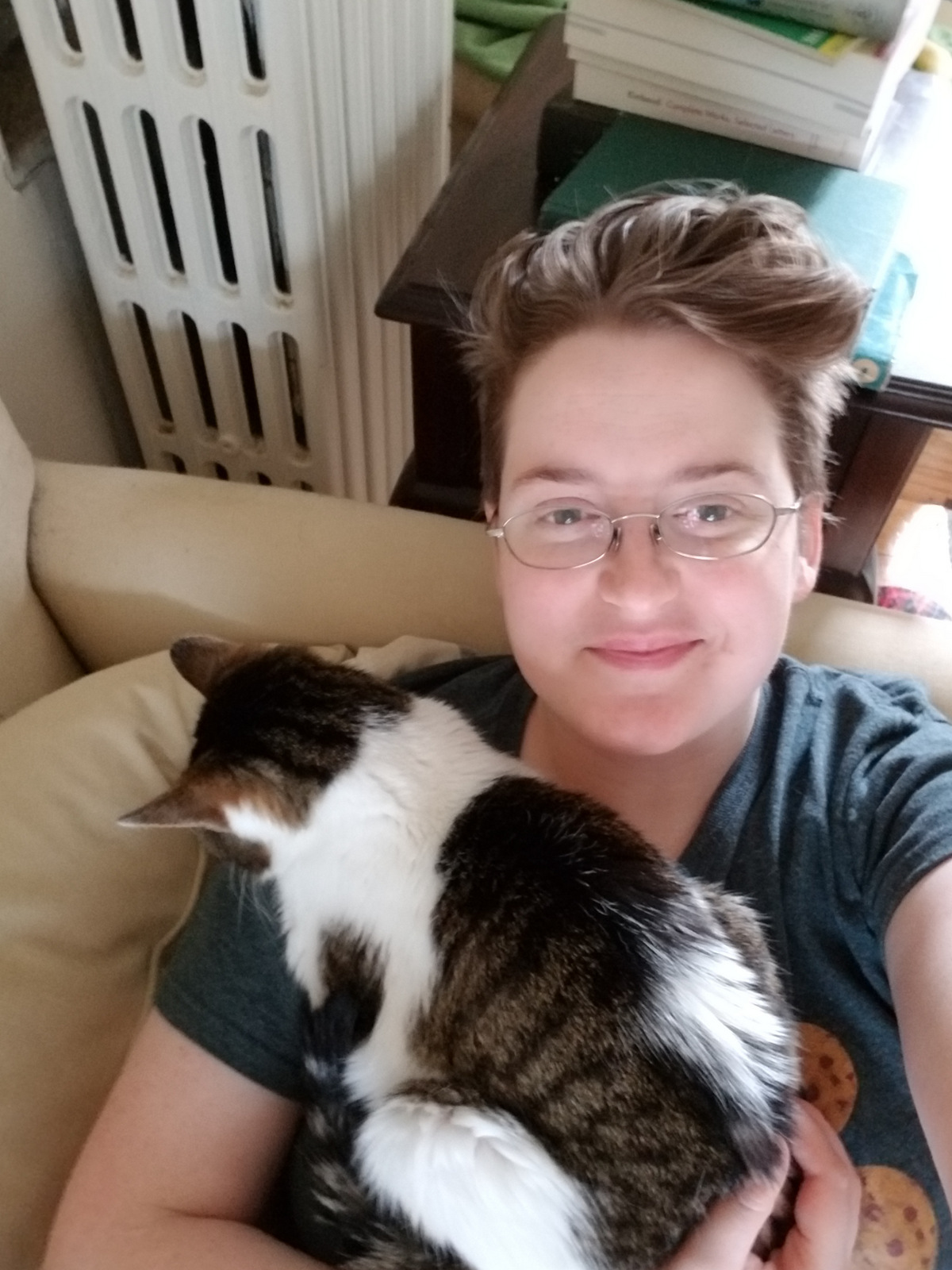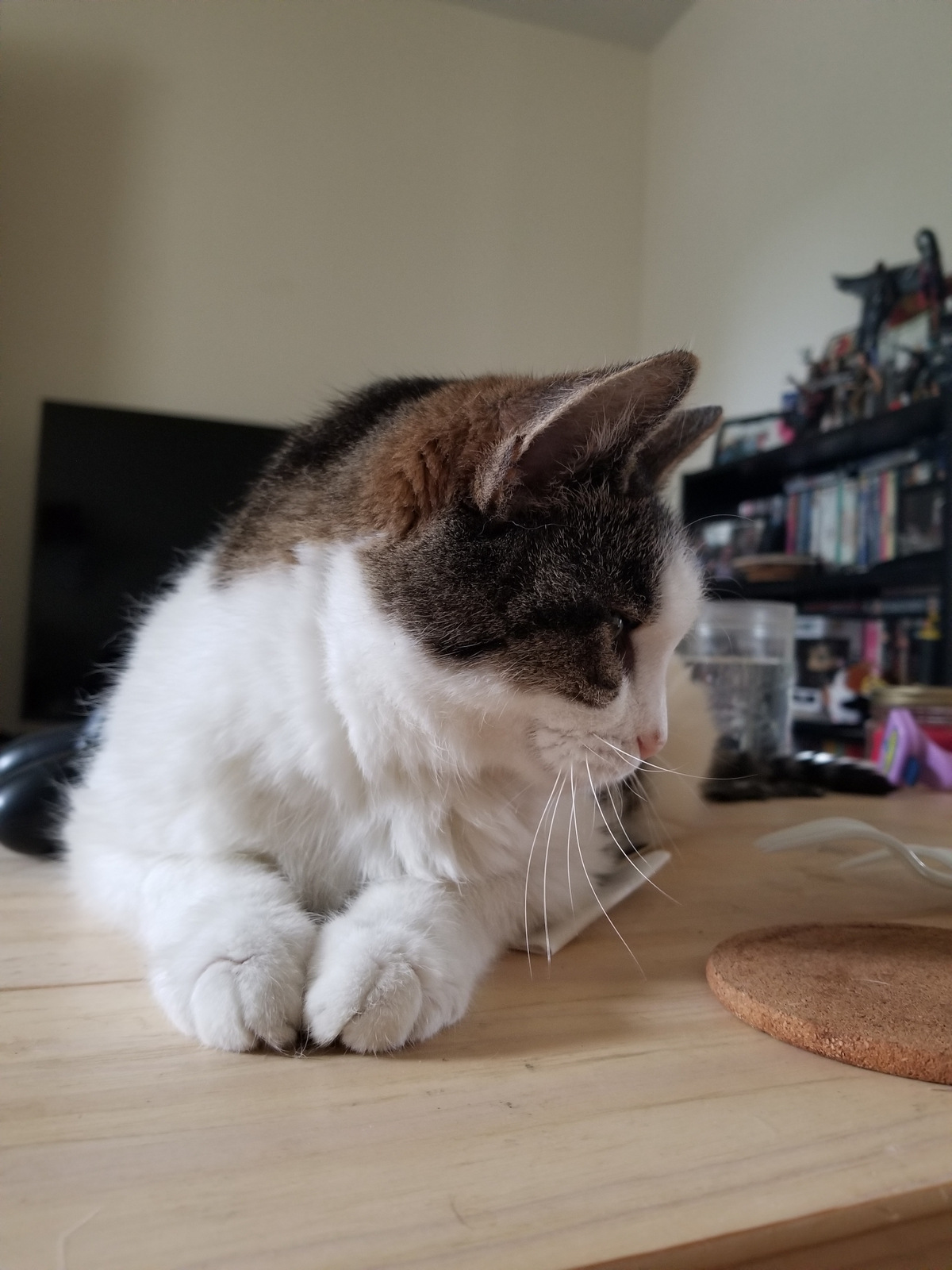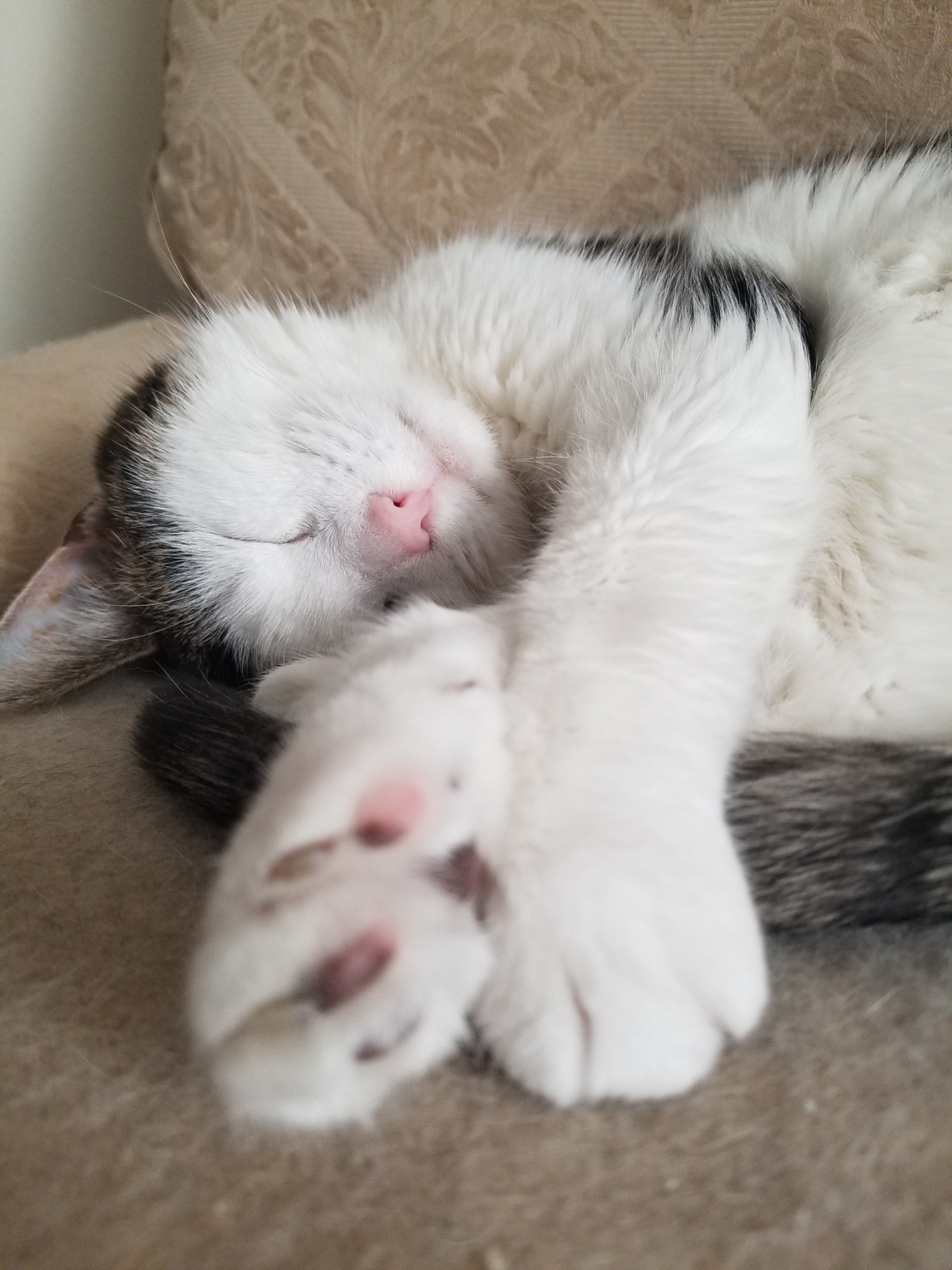 "Budgie was born in my mom's closet when I was in high school. I stayed home from school to help her get born and she has been my soulmate ever since. I don't know where her name came from? When she was born we called her Elvis because her stripes hadn't come in yet and it looked like she had a tiny black pompadour. I have no idea when or why she became Budgie, but it suits her. She's my tiny (5 lb!) boss. She yells at me every morning (she's deaf now, so she yells VERY LOUD) and then demands a spot on my shoulder whether I'm lying down or sitting up. She's a shy old broad, but lately she's been more open to meeting people and it makes me so proud. My Instagram is basically her Instagram. Some Very Good Yelling Budgie content there IN MY OPINION."
---
Maxx Ryan and Kodak / 45, 7 / Wilmington, DE
"We (my ex and I) found him while at the SPCA in Philadelphia. He was this little black skinny with big ears pup who had been found as a stray in a scary part of the city. We adopted him and brought him home to be a part of the family. Five years later, we went our separate ways and I kept Kodak. He became my companion, my most loyal and trusted bff. The name Kodak came to us, as we are both photography lovers. I love black and white film…so I decided Kodak (since he was mostly black with white spots) was the perfect name.
The best thing about him was his loyalty. No matter where you were in the house, he was by your side. When you were sad, he comforted you. Sick, he would sleep all day with you. Excited, he would bring you every one of his balls to throw! Kodak loved to be home, he wasn't as active as you'd think he would be. The weirdest thing about him, he would never tear apart his "babies", and he cry if you gave him real bones. Like he was sad they were not alive anymore. He suddenly passed away 1 month ago at age 7. He had a tumor on his liver that was undetected and it lead to internal bleeding. My life will never be the same, but I will hold his memories close to my heart, and I miss him more than anything. Nothing will ever take his place. I still cant believe he is gone."
---
Laura, Savannah, Chewie and Howie / Columbus, OH
"Chewie is polydactyl – he has an extra toe on his paws! This makes it look like he's always wearing adorable furry mittens. Howie's personality is more like a dog than a cat (think Dug from Pixar's Up, if Dug were a cat). He loves people, always brings us his toys, and likes to lick our hands, arms, and elbows, especially when we're trying to go to sleep. This photo was taken at our wedding this summer. They only let us keep those matching bowties on them for about 30 seconds!"
---
Armeney and Captain Killian / 32, 2 / Our Home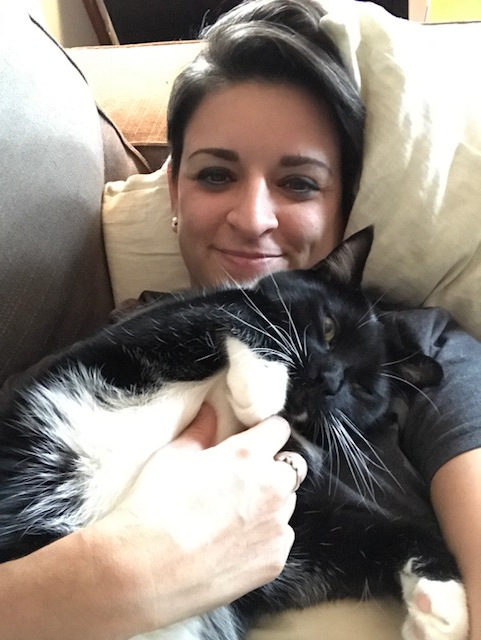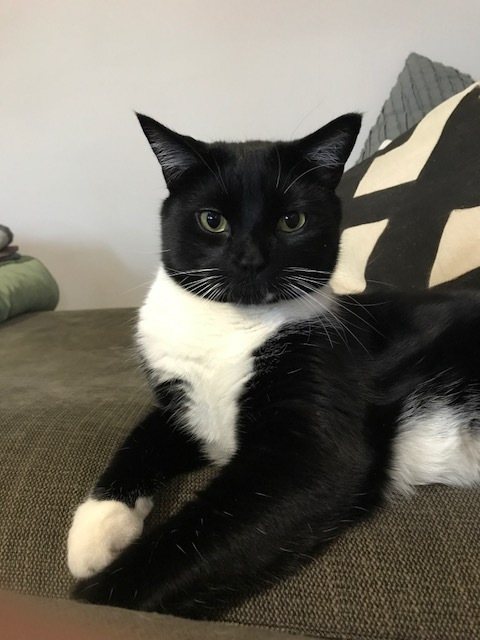 "I decided to expand my love-and went to MSPCA (shelter) and that's when he chose me! Captain Killian Jones was the name of a badass but sensitive pirate (AKA Captain Hook!) on ABCs Once Upon A Time. I love Disney, and I love this shows take on Disney origin stories, so that's where his name came from. The best thing about him is his unconditional love. Whenever I'm upset, he cuddles extra close.
We watch OUAT, and Glee. We also love watching The Bruins – seriously – he sits three inches from the tv and watches the entire game! The weirdest thing about Captain Killian is he demands a personal escort to his food bowl in the morning, and only in the morning. Instagram: @captkillian."
---
Danno and Oliver-Reilly / 23, 7 / Ashland, OR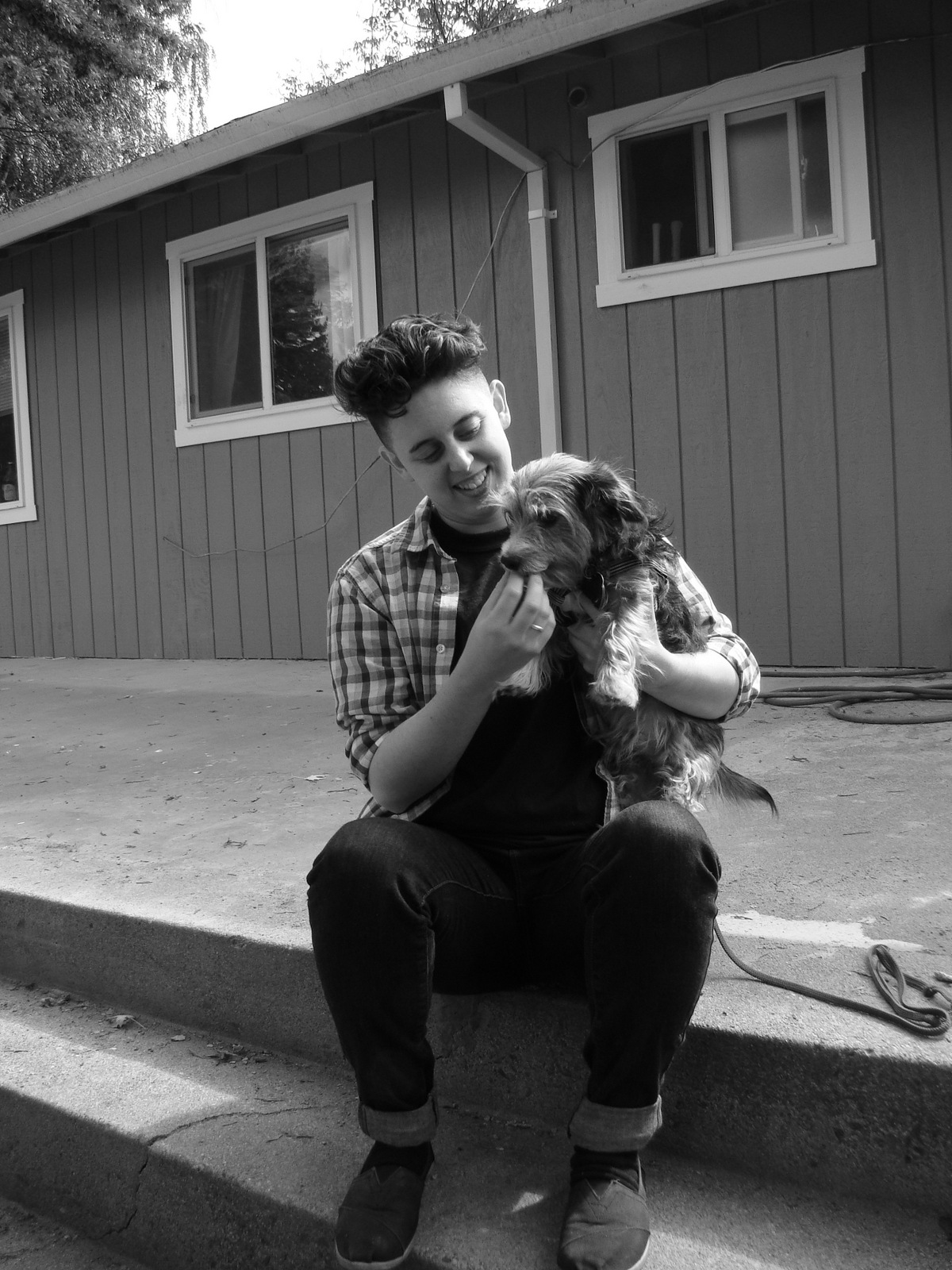 "Ollie is a little bundle of energy who also naps hard after – so we get along great. It's officially our 1-year together!"
---
Suzy and Bok / 36, 2 / Reading, UK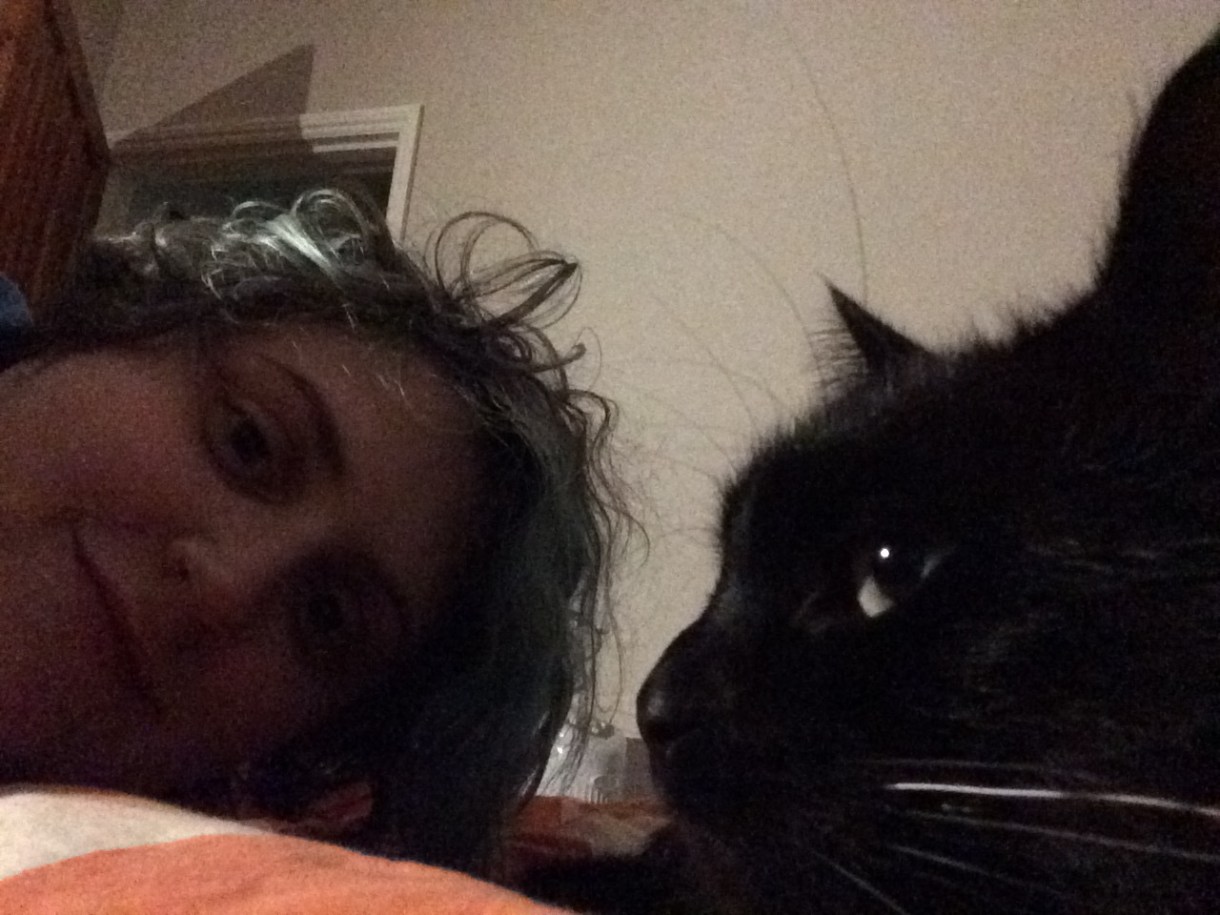 "Bok is a rescue cat (thanks Cats' Protection). Her name comes from a very doomy Doctor Who arc from the 70s. She is always excited to see me and gets super pleased with herself when she brings me gifts (usually live worms). She is camera shy."
---
Before you go!
It takes funding to keep this publication by and for queer women and trans people of all genders running every day. We will never put our site behind a paywall because we know how important it is to keep Autostraddle free. But that means we rely on the support of our A+ Members.
Still, 99.9% of our readers are not members.
A+ membership starts at just $4/month.
If you're able to, will you join A+ and keep Autostraddle here and working for everyone?
Join A+
Pages: 1 2 3 4 5 6 7 8 9 10 11 12 13 14 15 16 17 18 19 20 21 22 23See entire article on one page