Christina and Freddie Prince Jr the 2nd / 5 / New Orleans, LA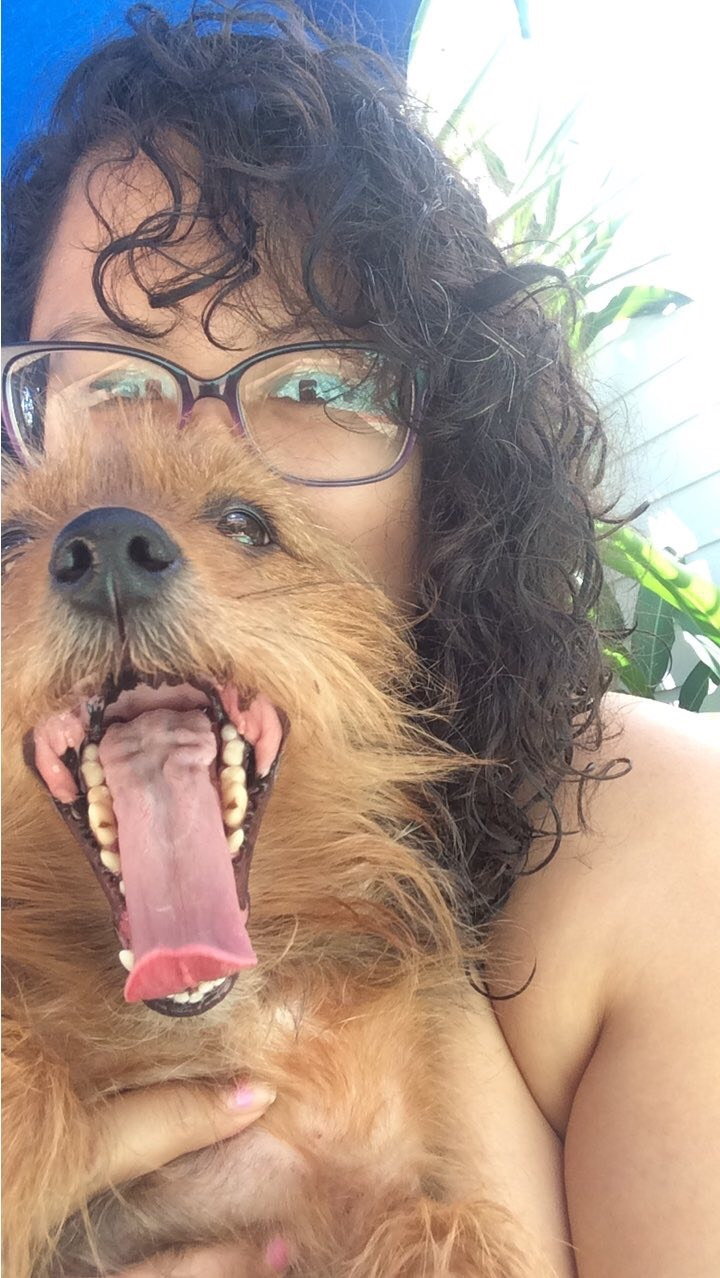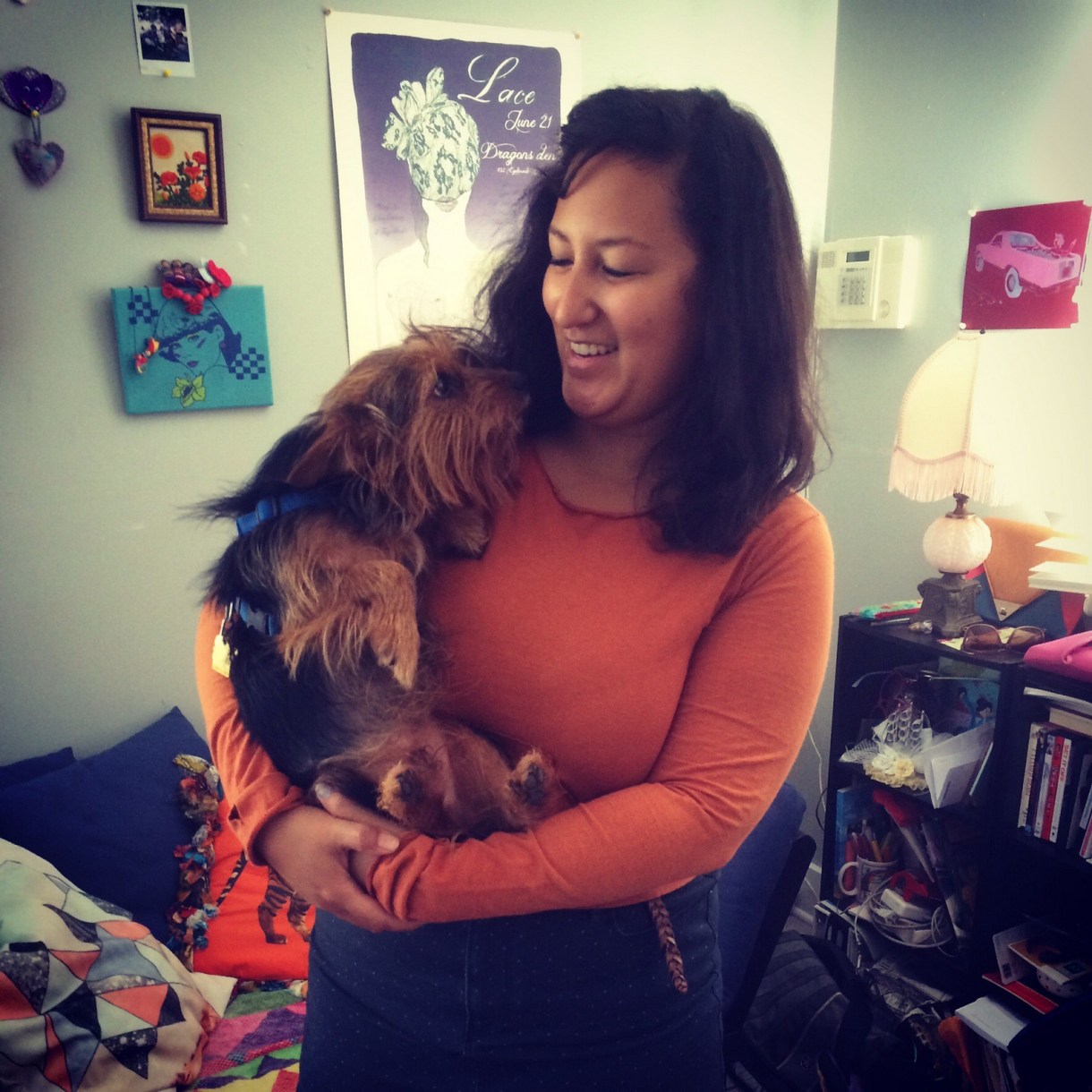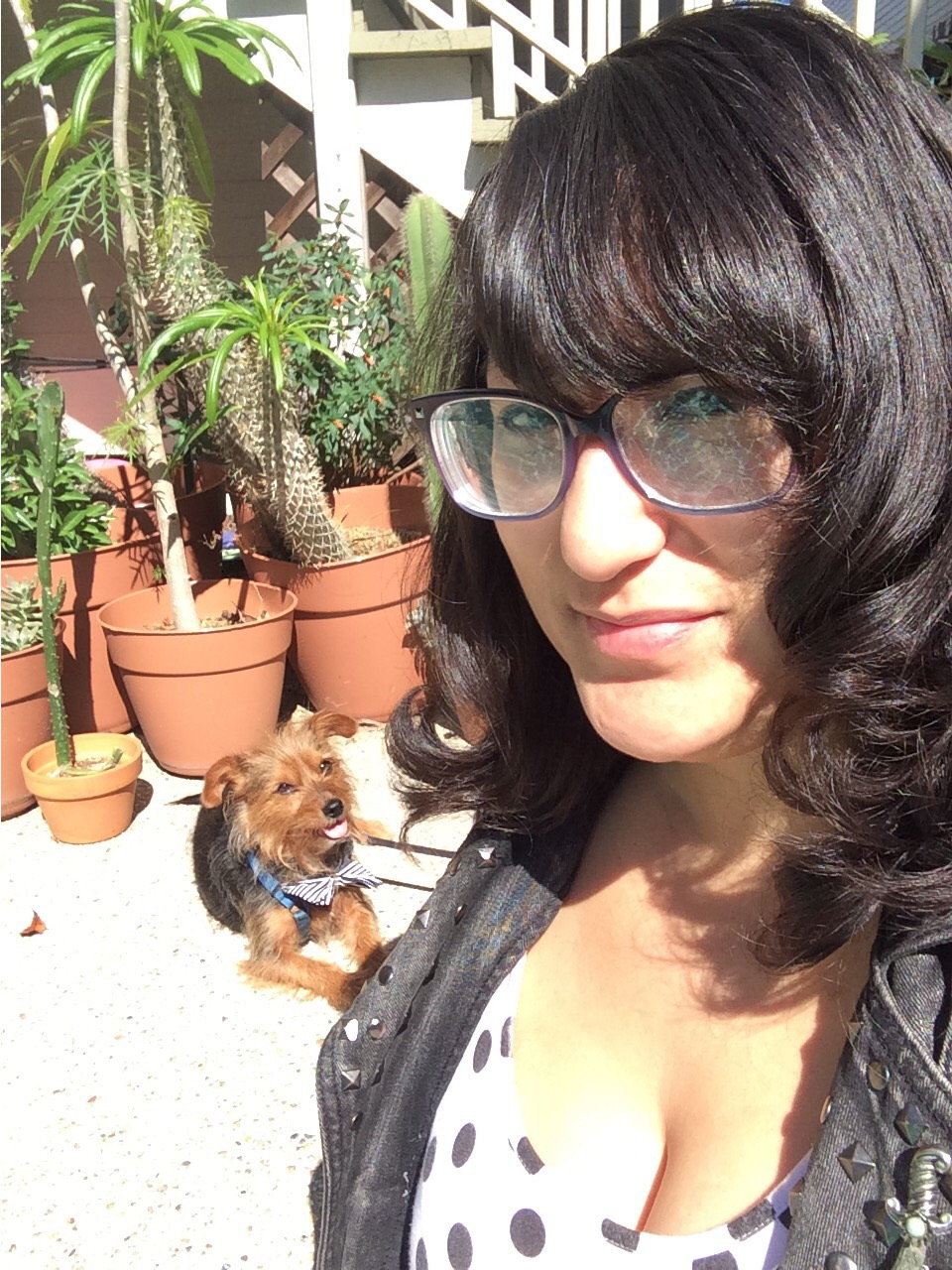 "I adopted Freddie a couple years ago from the Southern Animal Foundation. In the shelter he was so chill I thought he would be a sweet little lap dog. Little did I know that he was just frontin and would turn out to be a high strung, ready to party dog, jump on your face kind of dog. Since I brought him home he has caused me to have several near heart attacks. Every now and then he gets loose, rampages through the Lower Garden District and finds his way back home when he's ready. Once he jammed his little foot down my bathtub drain and it took several hours, friends w/ tools, the ASPCA, and an emergency vet to get him free. My heart was nearly broken earlier this month when he became a paraplegic. To help regain the use of his legs he takes meds 3x a day, has biweekly home visits w/ an acupuncturist, and I give him daily massages. Learning to meet his needs has been a real challenge but I believe that this little guy is worth it. I don't know if he will regain the use of his legs but if he doesn't recover I will make him the most beautiful blinged out dog cart of all time."
---
Michelle and Mitzi / 23, 2 / Buena Park, Chicago, IL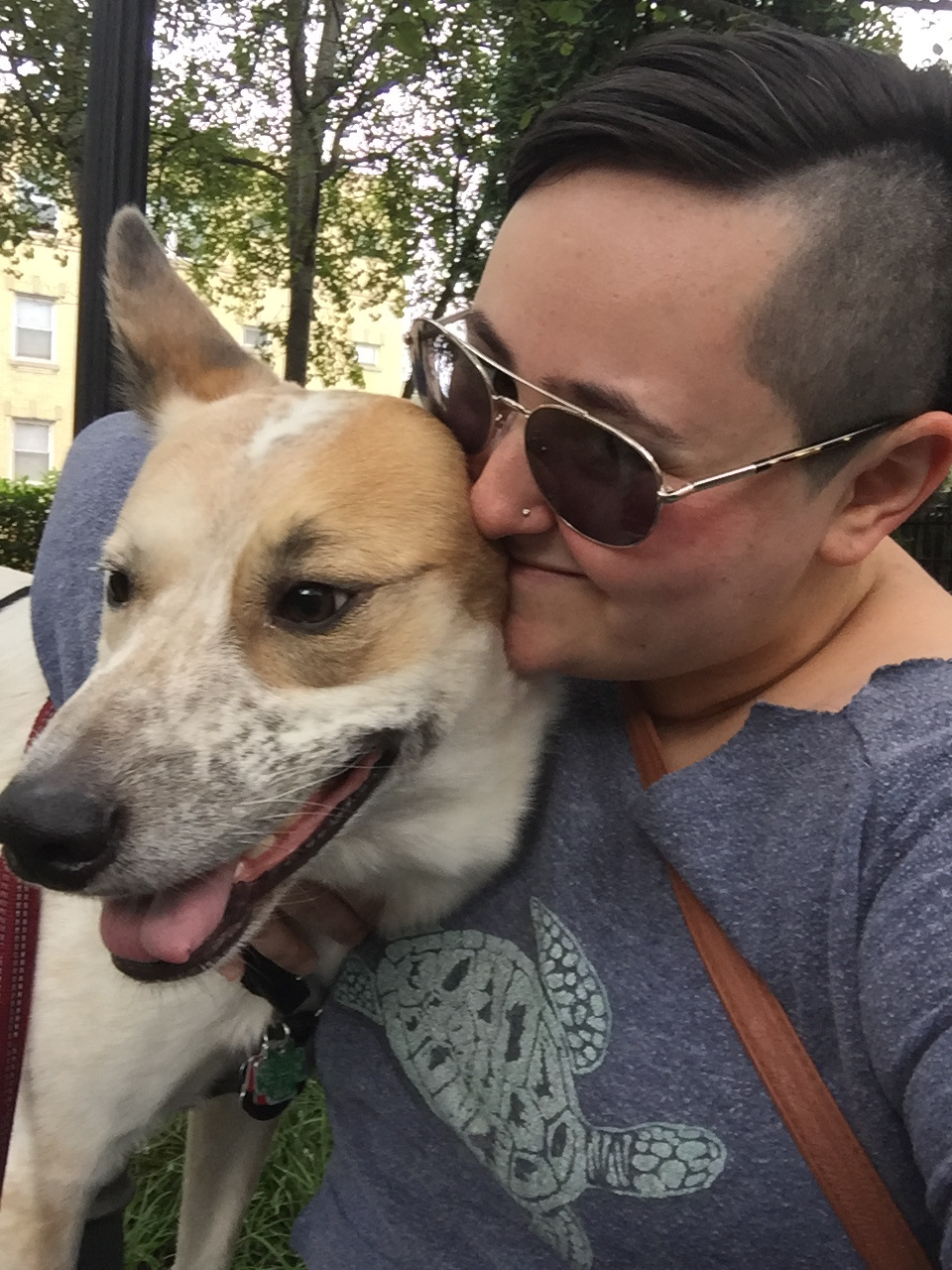 "I adopted Mitzi in Tempe, Arizona two years ago during the worst six months of my life. Then she changed all that by adding energy and vibrancy to my life! I love that she has the name of a little Jewish grandmother and that our names sound cute together. The day we met, Mitzi proved to like me right away when she started licking my ears as I was filling out the adoption paperwork. She really likes licking ears! Mitzi and I have moved across the country twice now, first to Chicago and now to New York. We love to hike and go to the beach together, and of course we love to cuddle."
---
FE and Gordie Howe / 28, 2 / Indian Peaks Wilderness, CO
"The ever vigilant, ever anxious Gordie Howe (named after the Detroit hockey legend) came into my life a couple months ago when I saw his photo in my local shelter's newsletter. Thanks to a mix of kismet and my own low impulse control I adopted him that day. Its been a beautiful life of early morning cuddles, long hikes in the Rockies, and swimming in any body of water he can find. Chief among Gordie Howe's hobbies are army crawling across my apartment floor and barking at any and all dude bros on skateboards."
---
Susan and Mouse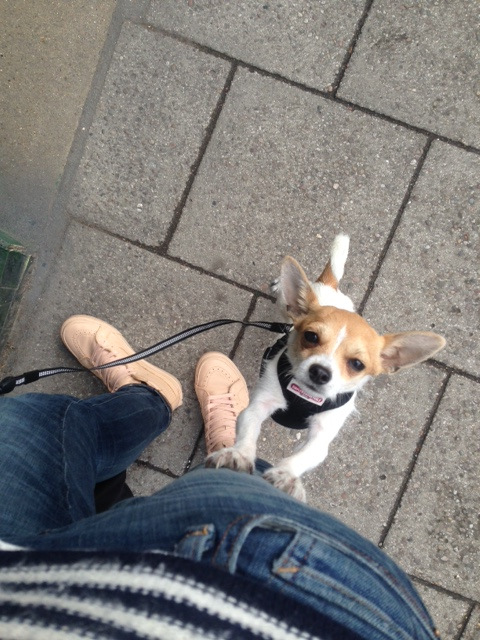 "This was taken outside Virginia Woolf's country cottage retreat."
---
Kelly and Cherry / 31, 4 / Home and Work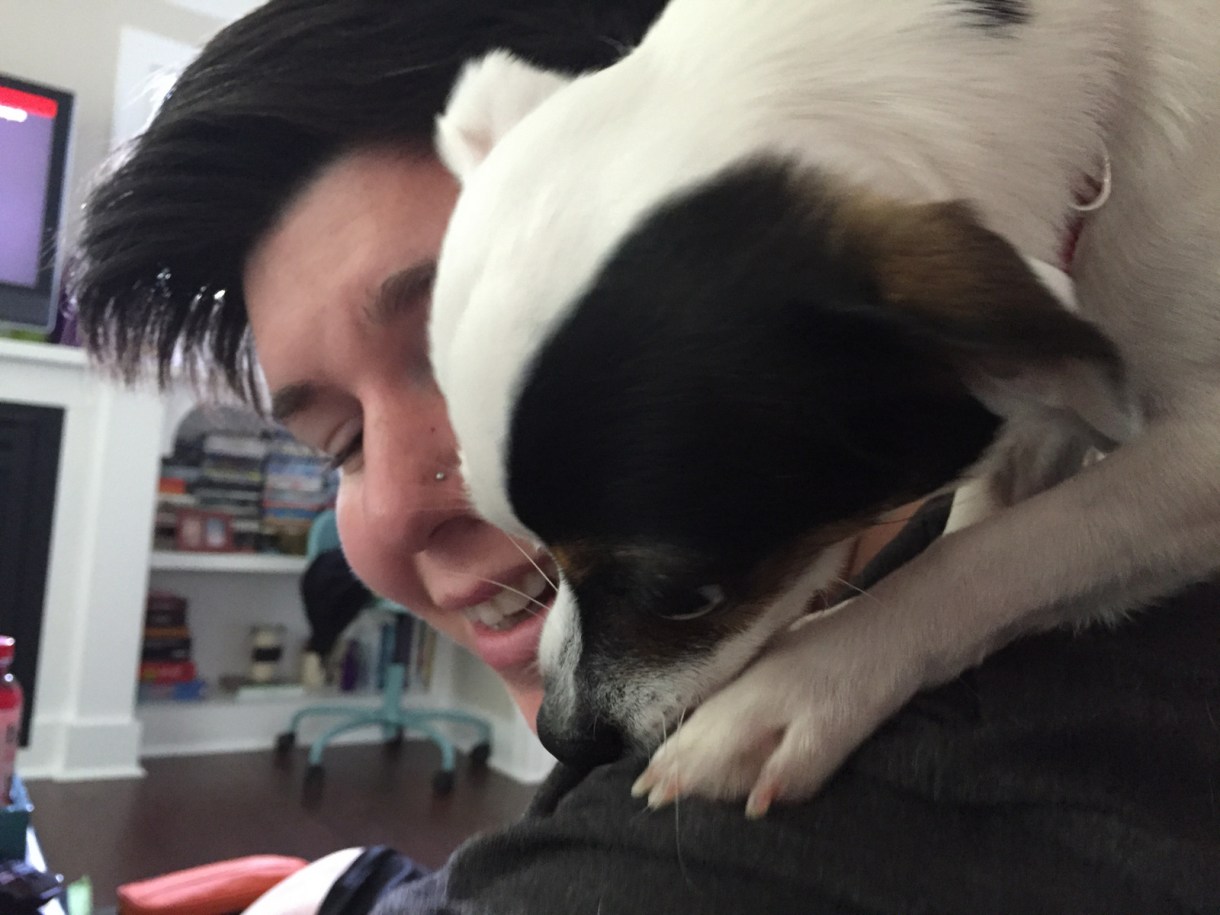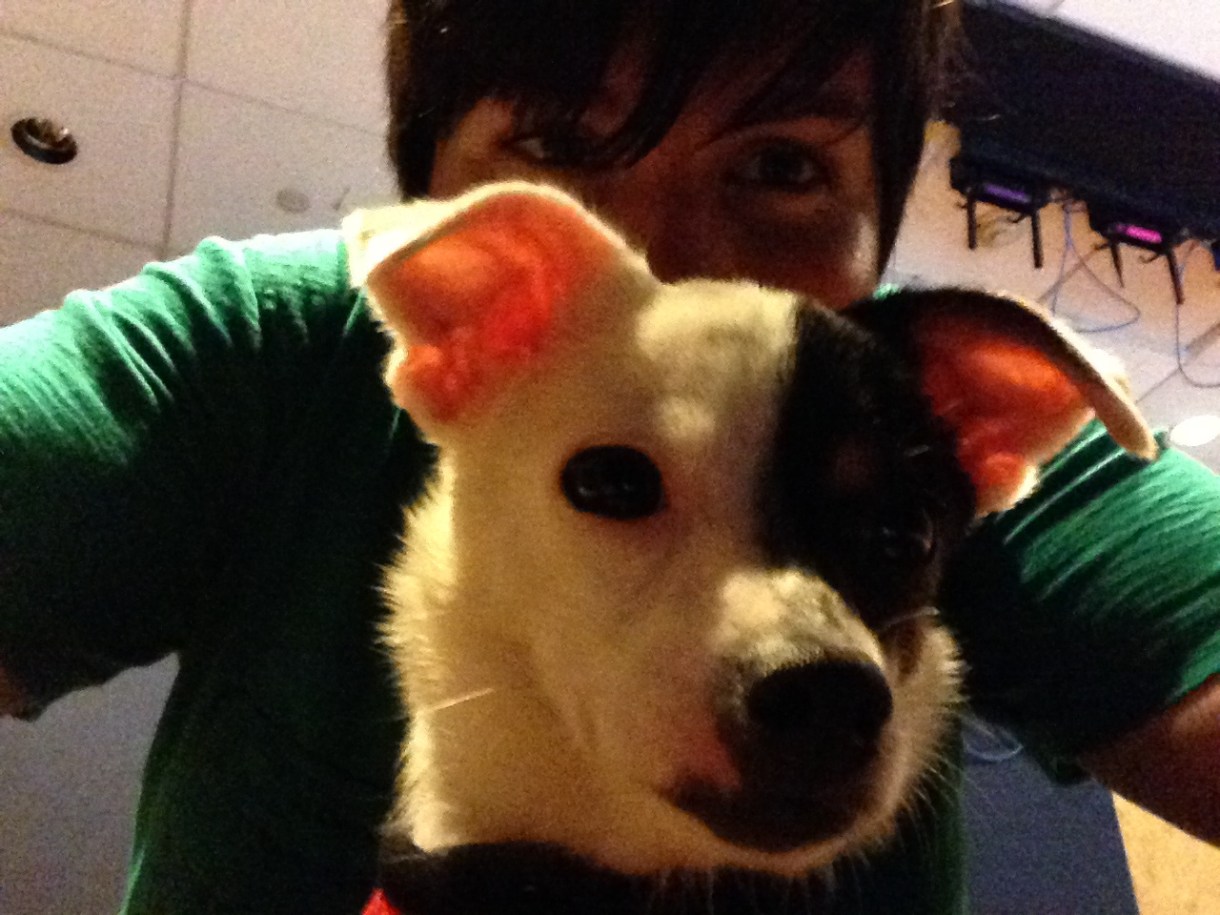 "My wife (then fiancée) and I volunteered at an animal rescue called Forgotten Friends of Long Island. We'd started volunteering there because we lived in a small apartment and didn't feel like we had space to have a dog, but both of us love dogs and needed to get our canine fix somewhere. The rescue predominantly brought in larger dogs, which we would not have had space for in our small apartment, so we figured there would be no temptation to adopt. However, they would occasionally bring in smaller dogs, Cherry being one of them. Cherry came into the rescue significantly underweight and was very scared and very sad, so we decided to foster her at our apartment, pending her ability to get along with our cats. Things went so fabulously, and we fell so completely in love with her, that we could not bear to give her up to anyone else, and we decided to make her an official part of our family.
She is extremely loving and loyal to her people. We like to spend time chasing each other around in our backyard, hanging out with her cousin dogs at my brother in law's house, and Netflix and chilling at home."
---
Nell and Gem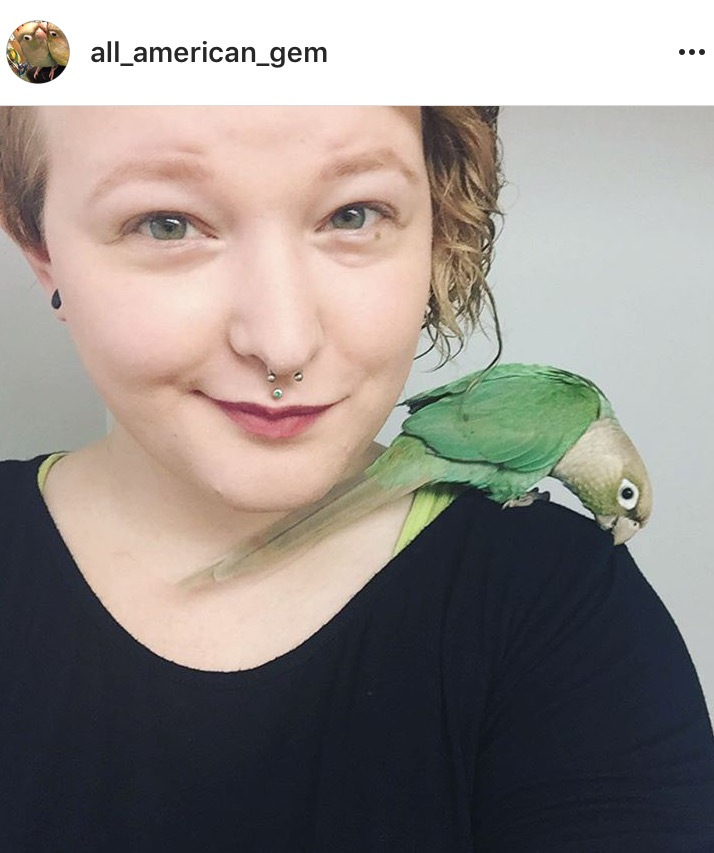 "She's my whole world, and she is the best thing that's ever happened to me. (She's also probably a boy, but that's ok.) She's a Capricorn, loves grapes, gives "kisses", and is potty-trained. I adopted her when she was a year and a half old. She's going to be three on Christmas! Her Instagram is @all_american_gem.
---
Alyssa, Megan, Murle and Whitcomb Hillier-Geisler  / 29, 32, 9 and 9 / Salt Lake City, UT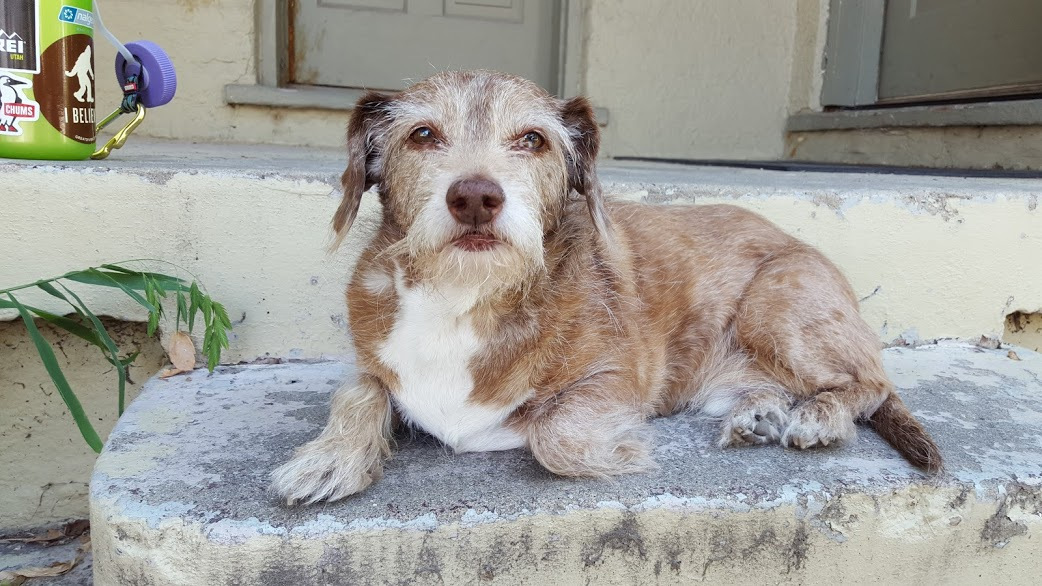 "This is our typical Saturday morning with Whitcomb (cat, adopted from the Washington, DC Humane Society) and Murle (adopted from Salt Lake City Humane society). Megan wanted a big dog and didn't understand why Murle always looked wet and sad. But after a few visits, we decided to take him home to his kitty-brother. Whitcomb enjoys being a jerk, eating, and stealing the dog's bed. Murle is a noble beast who enjoys hiking, camping, snoozing, and Netflix marathons. He is terrified of the cat and is charmingly respectful of his space. Check out more of Murle Dog being the best dog to ever dog on Instagram #MurleDog. And if you must, you can see more Whitcomb at #WhitcombCat."
---
Jess and Poncho / 23, 10 / Sioux Falls, SD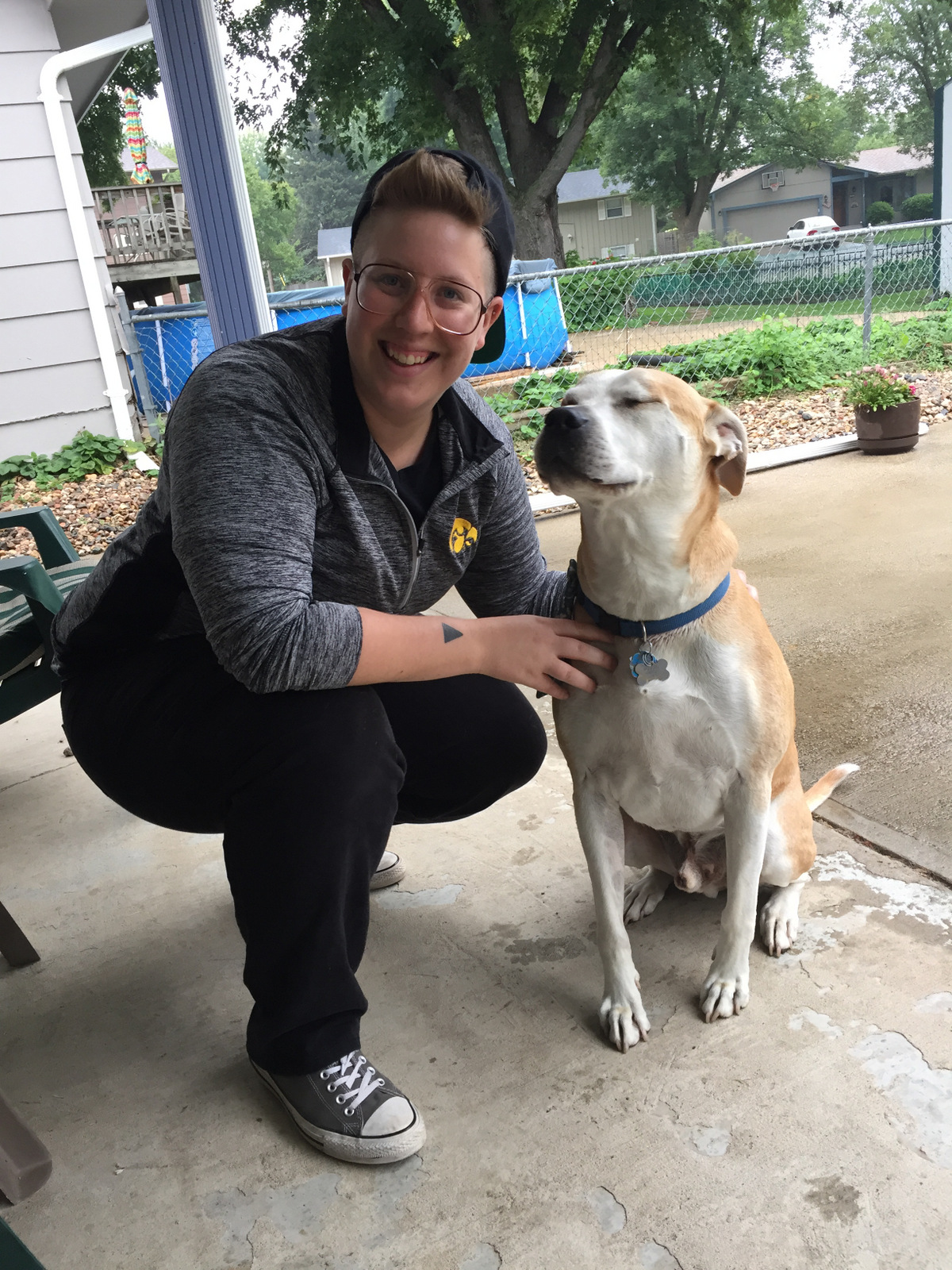 "Last summer while I was living with my parents, I convinced them to adopt this adorable little man from the local Humane Society. He is truly an 80 pound gentle giant and enjoys napping, going on long walks, and laying in the sun (I enjoy all of those things as well). He also enjoys belly rubs and any treat that contains meat."
---
Emma and Puck (Puckje) / 28, 2 // A Couch in Nijmegen, Netherlands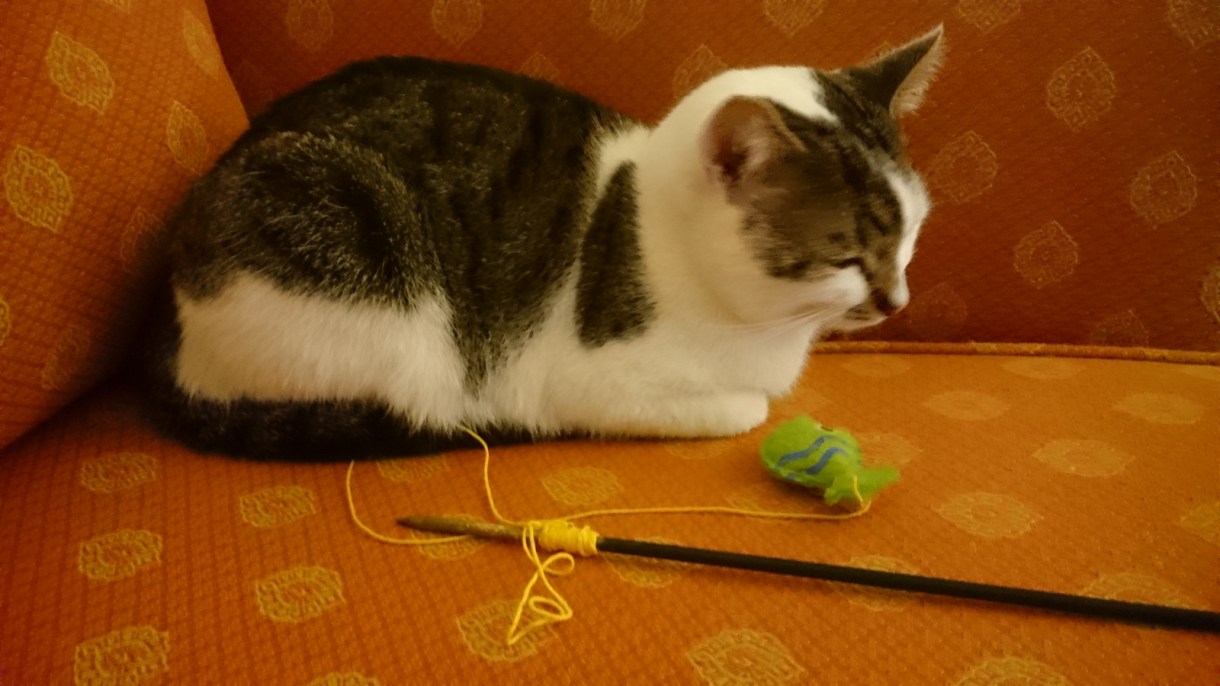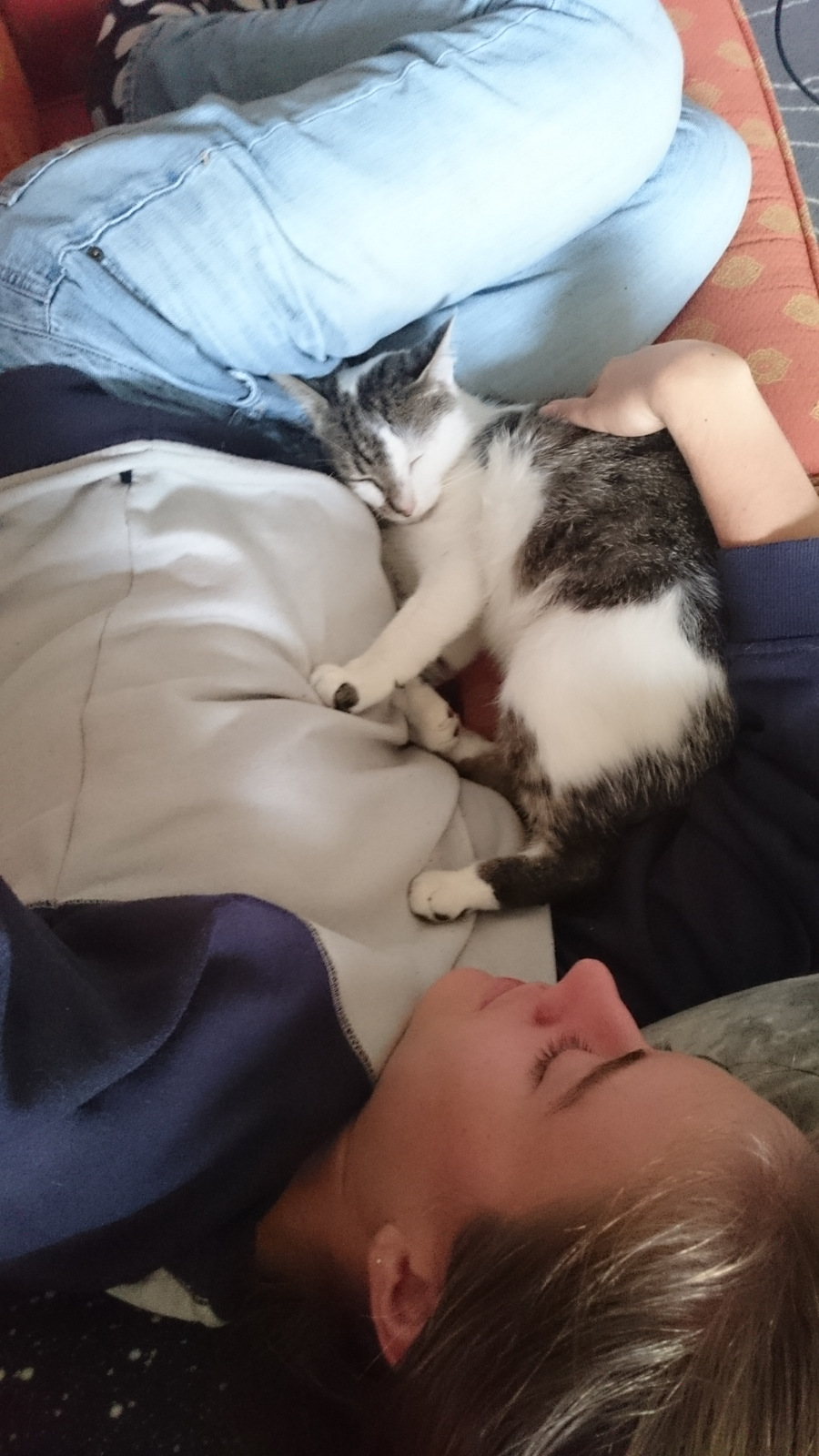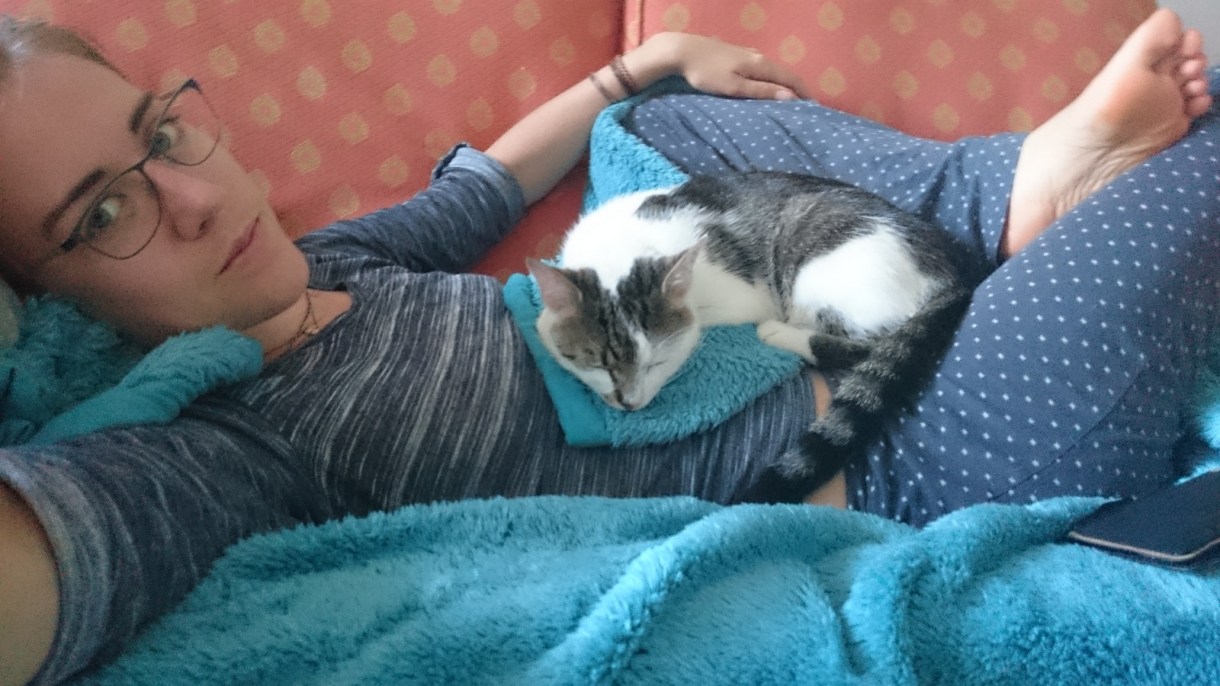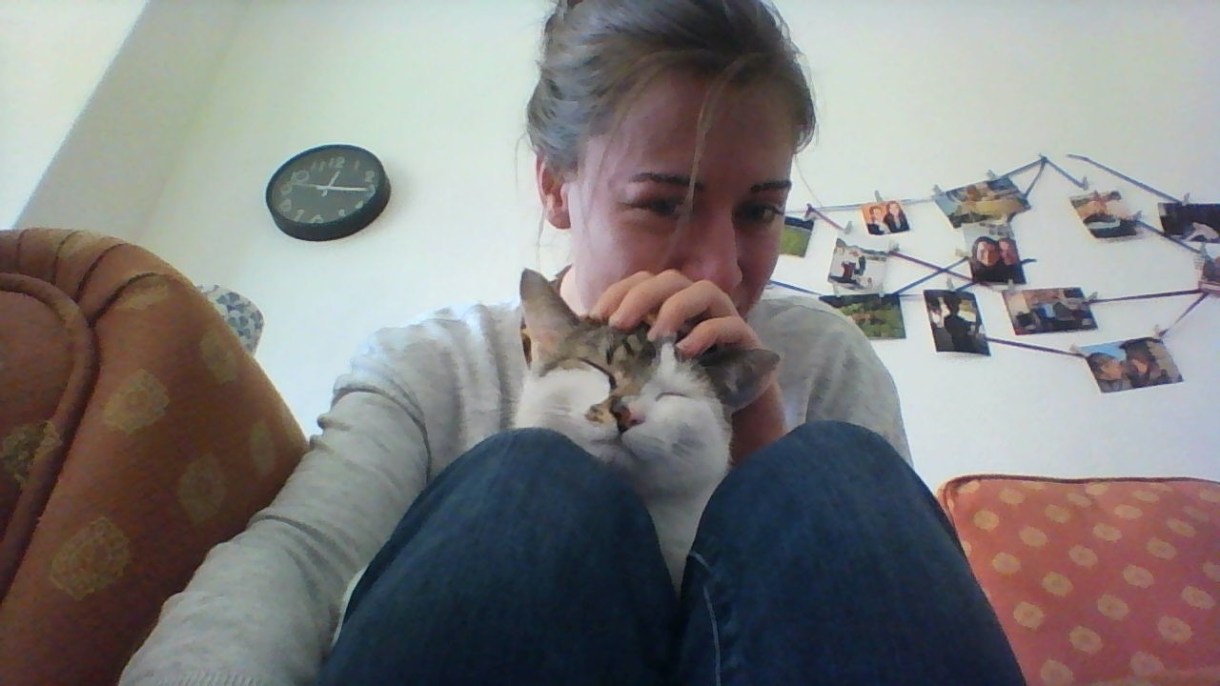 "I was looking for a cat for a long time and saw a post online about a cat who lived in a 3rd floor apartment and wasn't allowed outside, but had too much energy and needed a new home. I visited and it turned out the owner had a 4-year-old kid who terrified, and was terrified of, Puck. He was aggressive because he was highly stressed, and in March I brought him to live at my much more relaxed place, where he can get outside 24/7 and doesn't feel threatened. He's never been aggressive to me, although he was very very scared of me at first, but he warmed up over the first month or two and now seems like a very happy chappy. I'm pretty sure he's the mayor of our block now.
A colleague who I'd confided in about Puck's Instagram account recently embarrassed me by telling my entire team, and my techphobic boss came to my office the next day saying, "Your cat is so cute! I googled him and found him on Instagram!", which was not what I'd expected from that scenario.
His favourite toy is one of those sticks with a fish dangling from a string, and he'll play with me for ages, but when he's done he takes the fish in his mouth and drags the whole toy, string and stick trailing behind him, to cuddle it somewhere."
---
Ruthie and Basil / 22, 4 / Tacoma, WA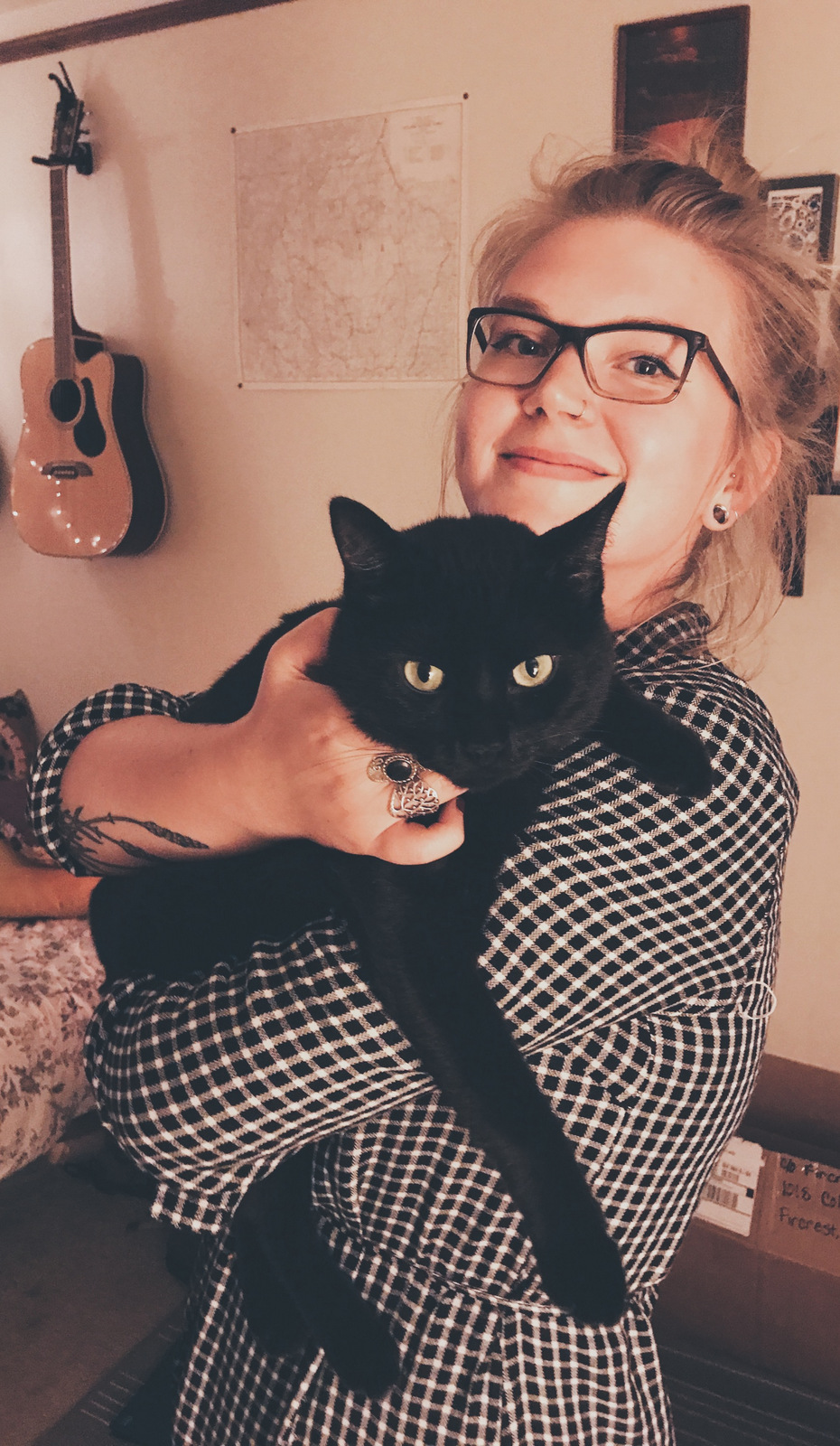 "Hey there! My name is Ruthie and this is my lil bundle of joy Basil! I got this sweet bb from the Humane Society about 4 months ago and he has quickly won over my heart. He loves to watch the birds outside, hold my hand with his teeny paws, and scream at me every morning at 4am for food. I love his little vampire fangs, his awk inverted nipple, and his big green eyes. He's the best goofy goober in all the land."
---
Before you go!
It takes funding to keep this publication by and for queer women and trans people of all genders running every day. We will never put our site behind a paywall because we know how important it is to keep Autostraddle free. But that means we rely on the support of our A+ Members.
Still, 99.9% of our readers are not members.
A+ membership starts at just $4/month.
If you're able to, will you join A+ and keep Autostraddle here and working for everyone?
Join A+
Pages: 1 2 3 4 5 6 7 8 9 10 11 12 13 14 15 16 17 18 19 20 21 22 23See entire article on one page