Welcome to Queer IRL, a monthly Autostraddle community photo series that gathers little clips of lesbian, bisexual, queer and otherwise-identified women, trans and non-binary folks, just living our lives in 2017.
Funny story about this gallery! For the entire month of April, I'd look at my inbox and think, "Wow, nothing. They're not sending anything!" and I even complained to Heather Hogan about it.

How could this be? So many people had specifically requested an outdoor theme for the next gallery! The weather was gorgeous! I put off even starting to upload and format the gallery, because what was the rush? It would take less than half an hour to put together the 15 or so emails I remembered seeing here and there in my inbox. I was so sad. What had gone wrong?
I'll tell you what: nothing.
See, I'd so cleverly set up a filter for emails with the subject line QUEER OUTSIDE , making each email bypass my inbox and go straight to handy folder, where they sat, unread. All 176 of them. Sometimes it does not pay to be organized!
Anyway, wow, you guys really love the outdoors! I've never in my life felt so inspired to hike to the top of something. You're taking up space and pushing yourself and supporting each other and laughing and eating snacks and hugging chickens and goats. You're being super alive out there! I'm so grateful to everyone who submitted to this gallery, and I hope you enjoy roaming through over 200 photos of your extended queer family!
---
Riley and Alex Santangelo / 27, 25 / Graphic designer; Nanny / Asbury Park Boardwalk, NJ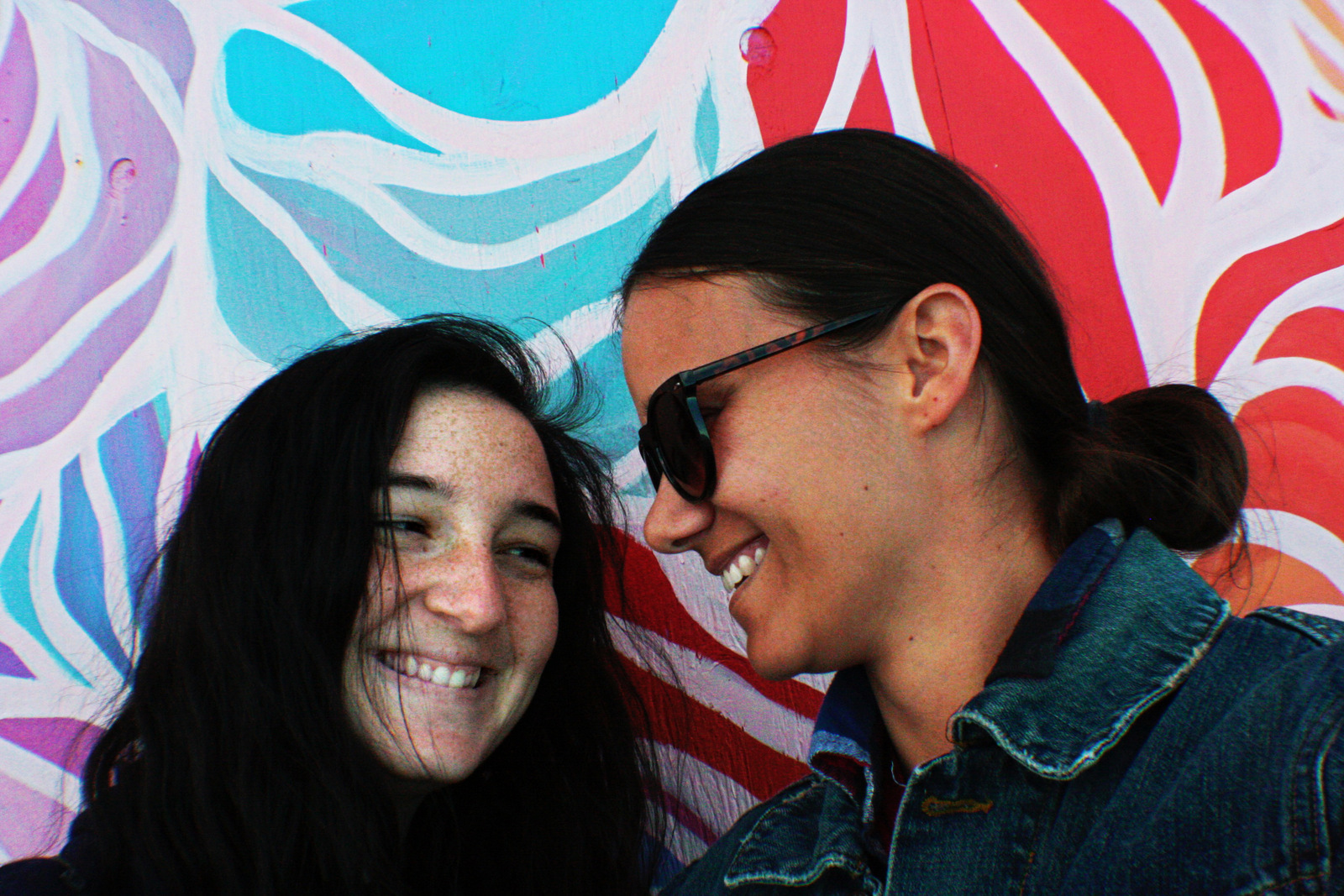 "My wife and I decided to do an impromptu bridal shower invitation photo shoot against the murals at Asbury Park Boardwalk in NJ. This picture is an outtake from the session (but it ended up being my favorite <3)."
---
Kai / 22 / Student, Peace Corps Volunteer (in 2 months!!!!) / Ireland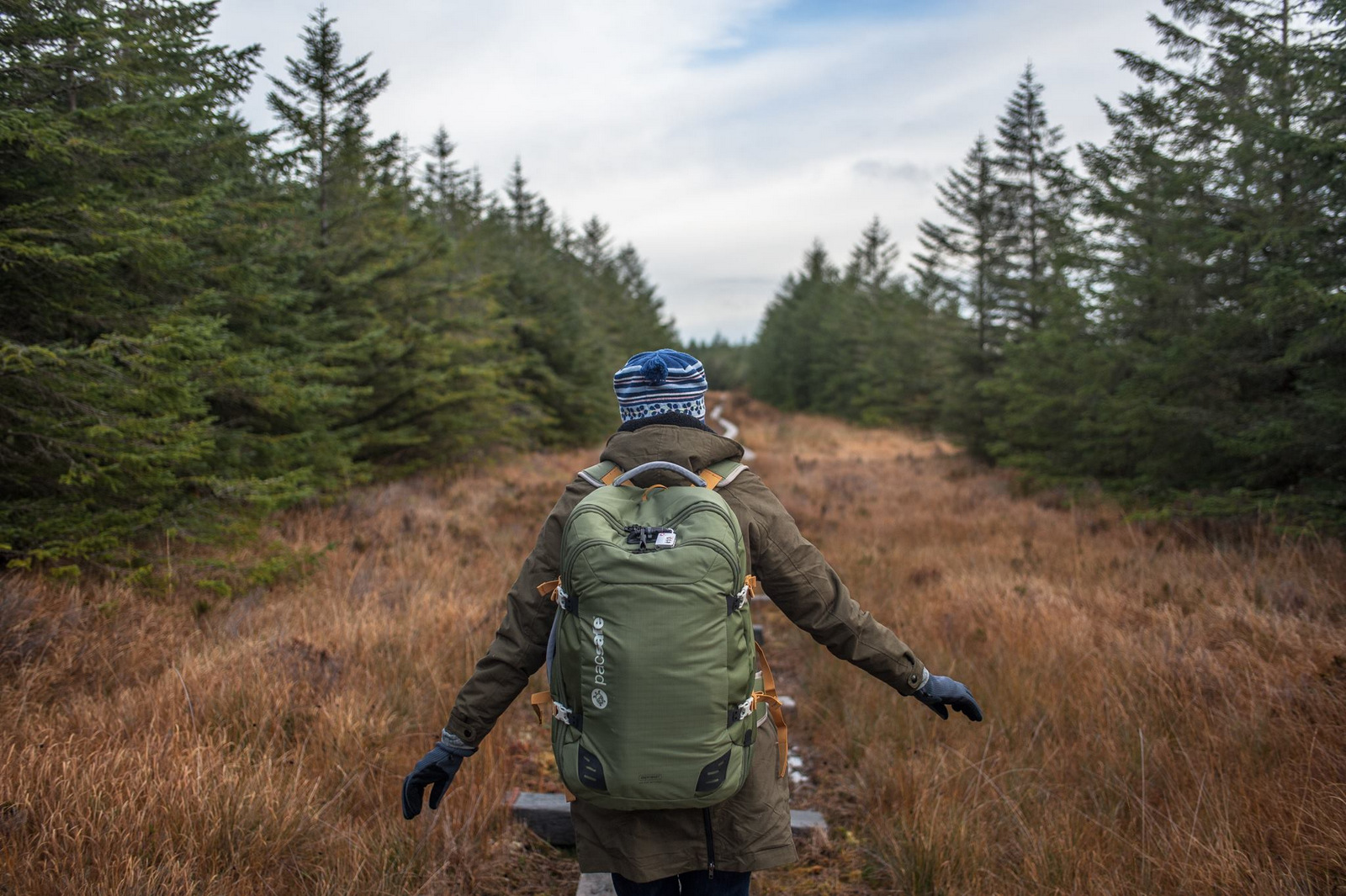 "In this photo I'm on a backpacking trip in Ireland! It was really cold, but I got to climb a tiny mountain and it was the best."
---
Marissa / 29 / Journalist / Paradise Valley, MT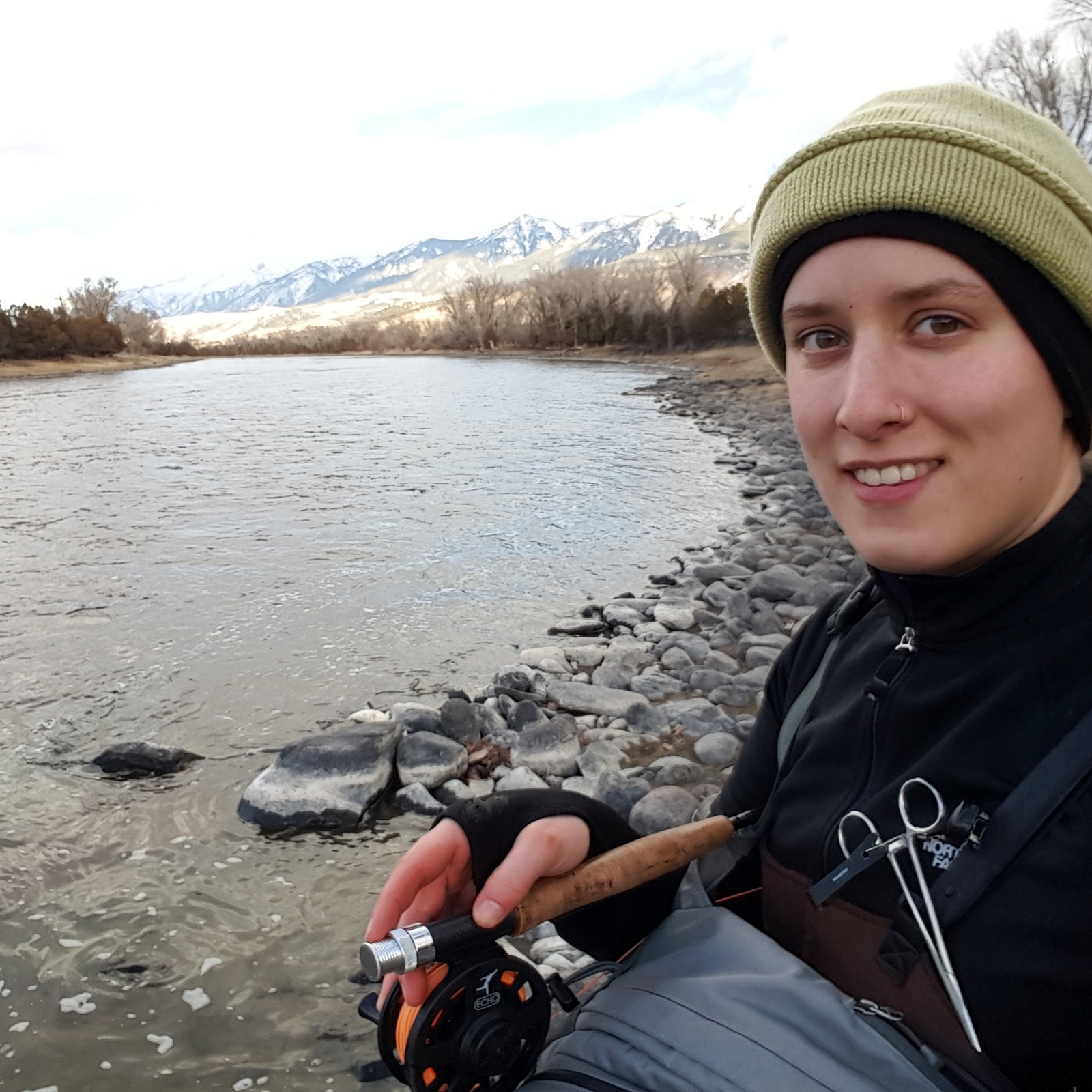 "I'm fly fishing on the Yellowstone River in February. I love fishing in the winter because fewer people do it. Plus, you feel a little badass for standing in the cold water (protected by waders and warm layers). The Yellowstone the longest undammed river in the contiguous US and one of my favorite rivers."
---
Lauren / 29 / PhD Student and TA in Gender and Women's Studies / Asilah, Morocco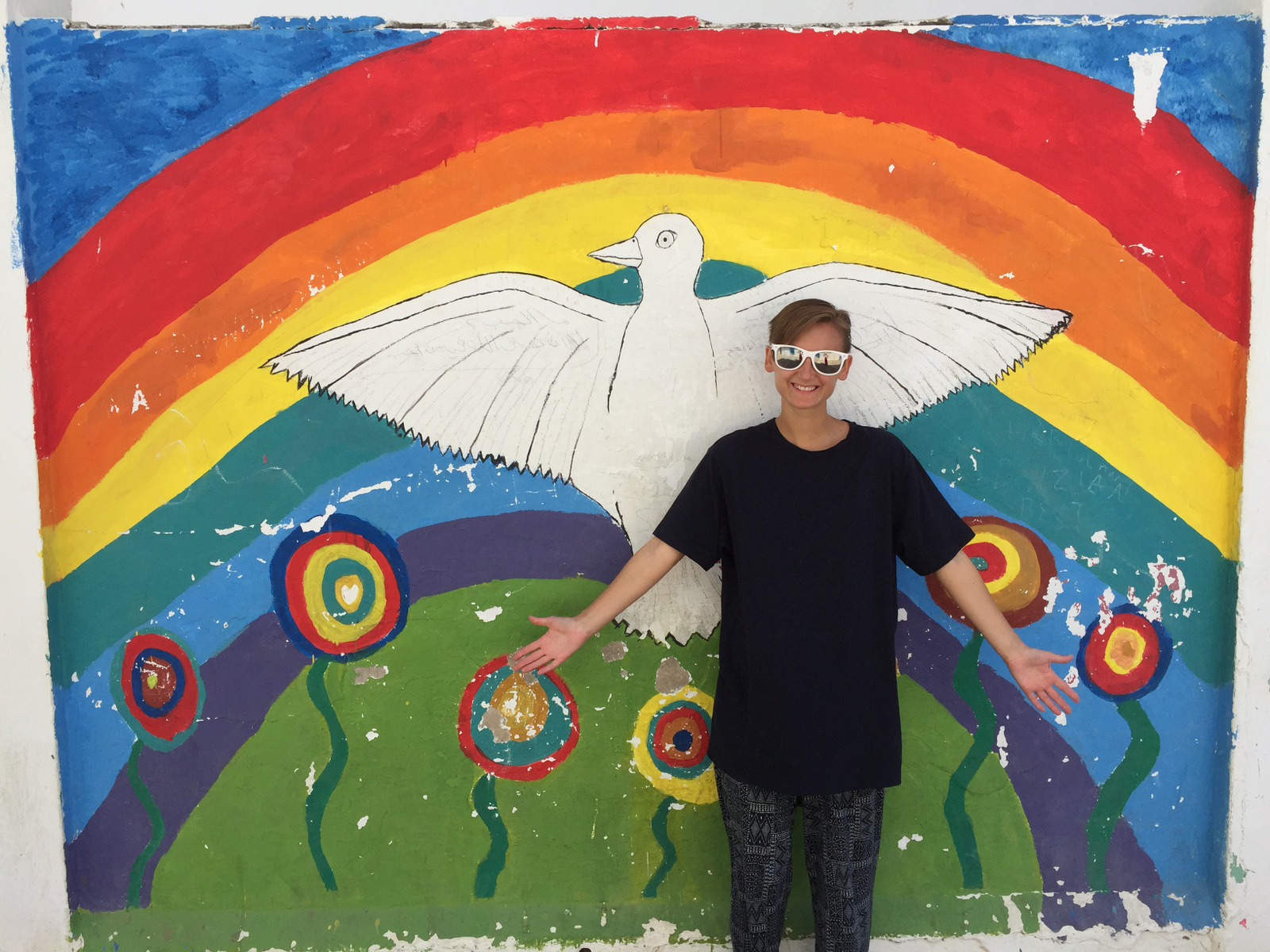 "I was studying Arabic in Morocco when I came upon this amazing rainbow mural. It was the gayest thing I saw during my entire trip, so of course I made my friends take excessive pictures of me in front of it."
---
Elena Zamarripa (they·them) / 24 / Beer Steward, Barista, KitchenBitch / Whatcom Falls, Bellingham, WA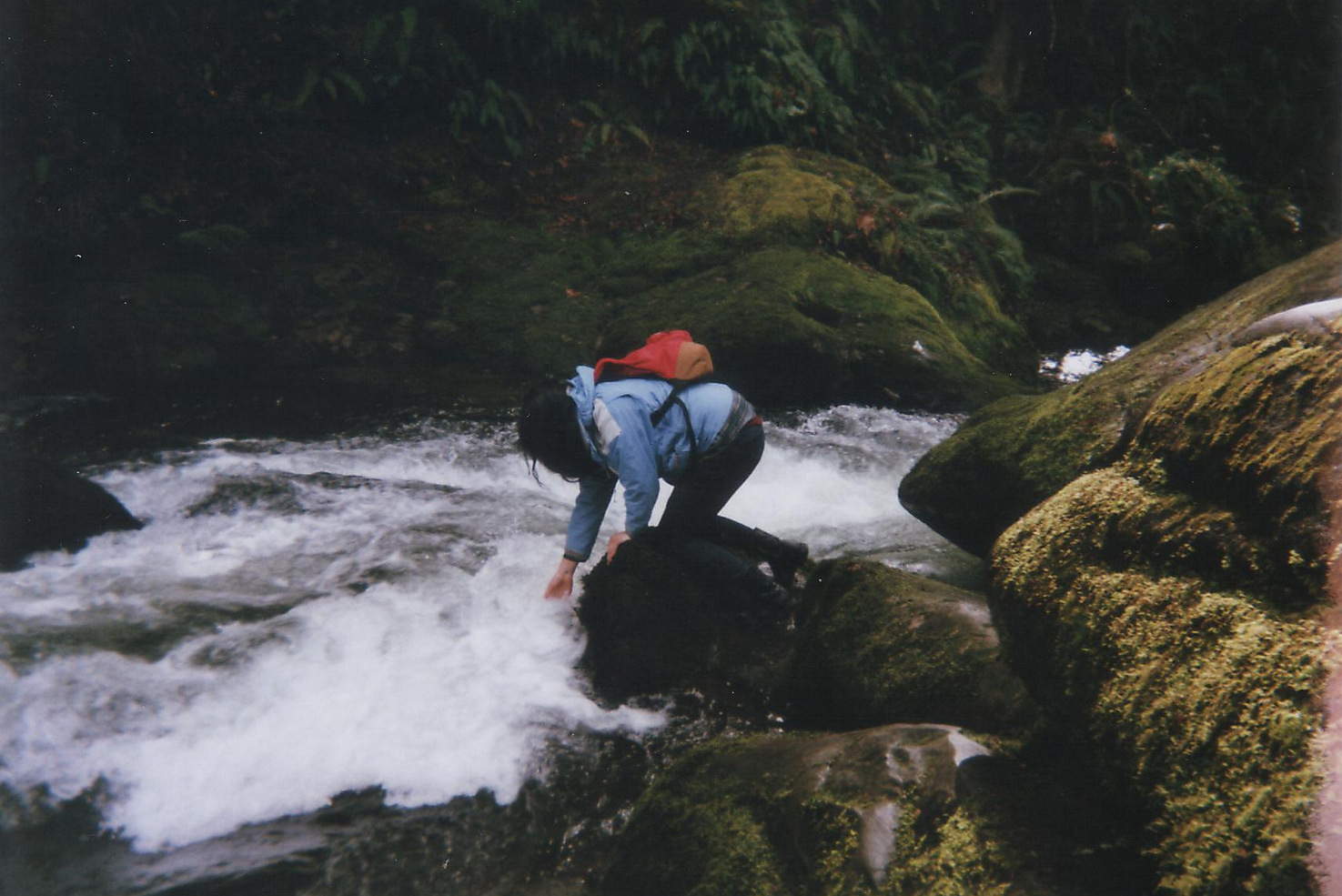 "My friend snapped this disposable camera shot of me feeling the water in my future hometown. I'd already planned to move there in two years but was apprehensive until I met the falls."
---
Julia H / 18 / Student / Wrangell-St. Elias National Park, AK
"Here's a candid of me looking as sad as I felt on the inside about hiking in this gorgeous place. I made the questionable decision to have my first-ever backpacking experience be a month off-trail in Alaska…"
---
Analicia Hawkins (she·her), Aryn Maitland (they·them) / 23, 25 / Events Associate; Job Developer / Mount Tamalpais State Park, CA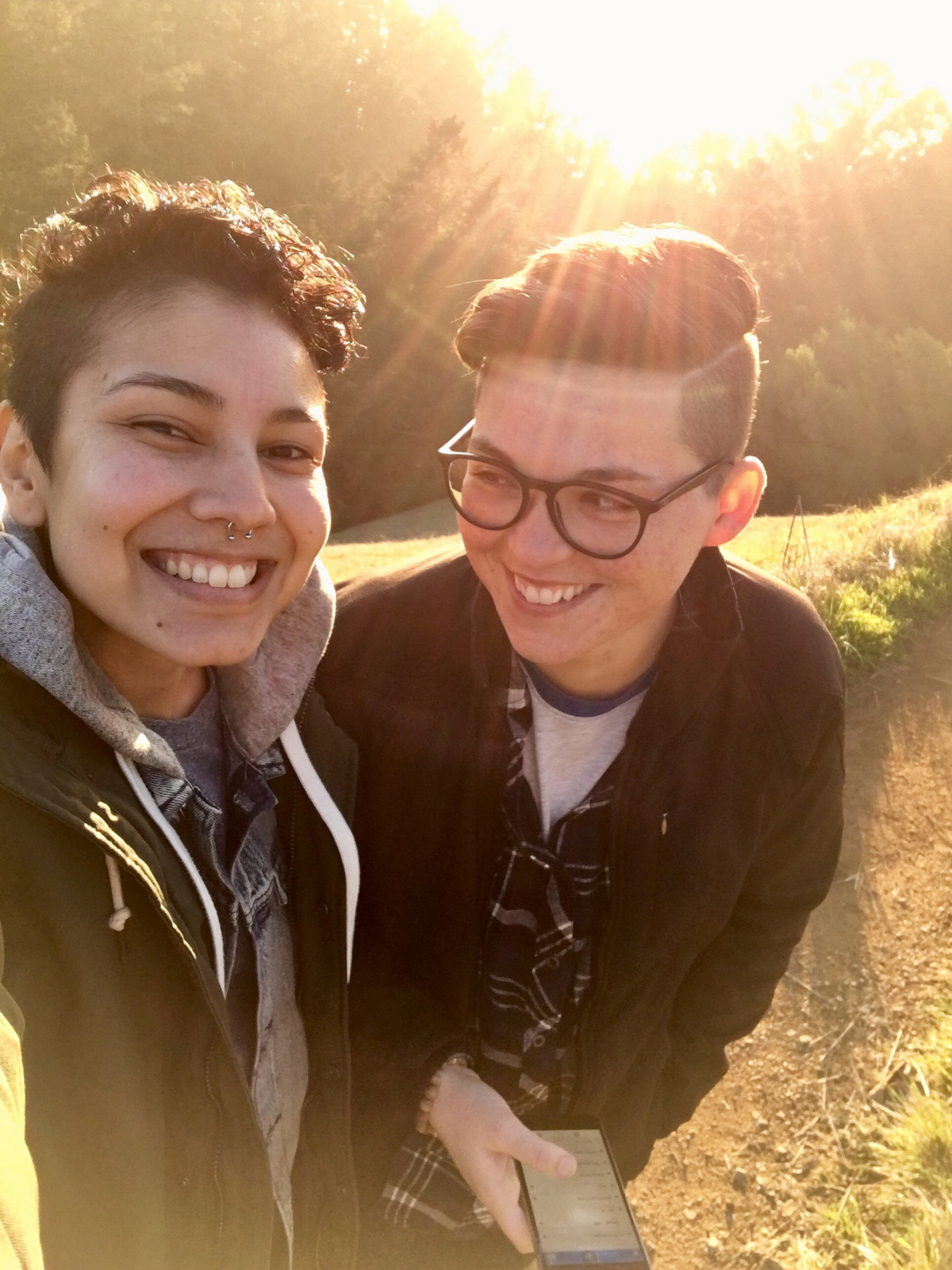 "My partner and I went on a hike in this lovely state park just outside of San Francisco. I had just gotten my car broken into and my suitcase stolen, but this was a great stress reliever and a really cute first date!"
---
Ella / 18 / Student / CO
"In the backyard with the family I nanny for in Colorado."
---
Anoma and Robin Stoiber / Late 30s / Police Dispatcher; Officer / Milwaukee, WI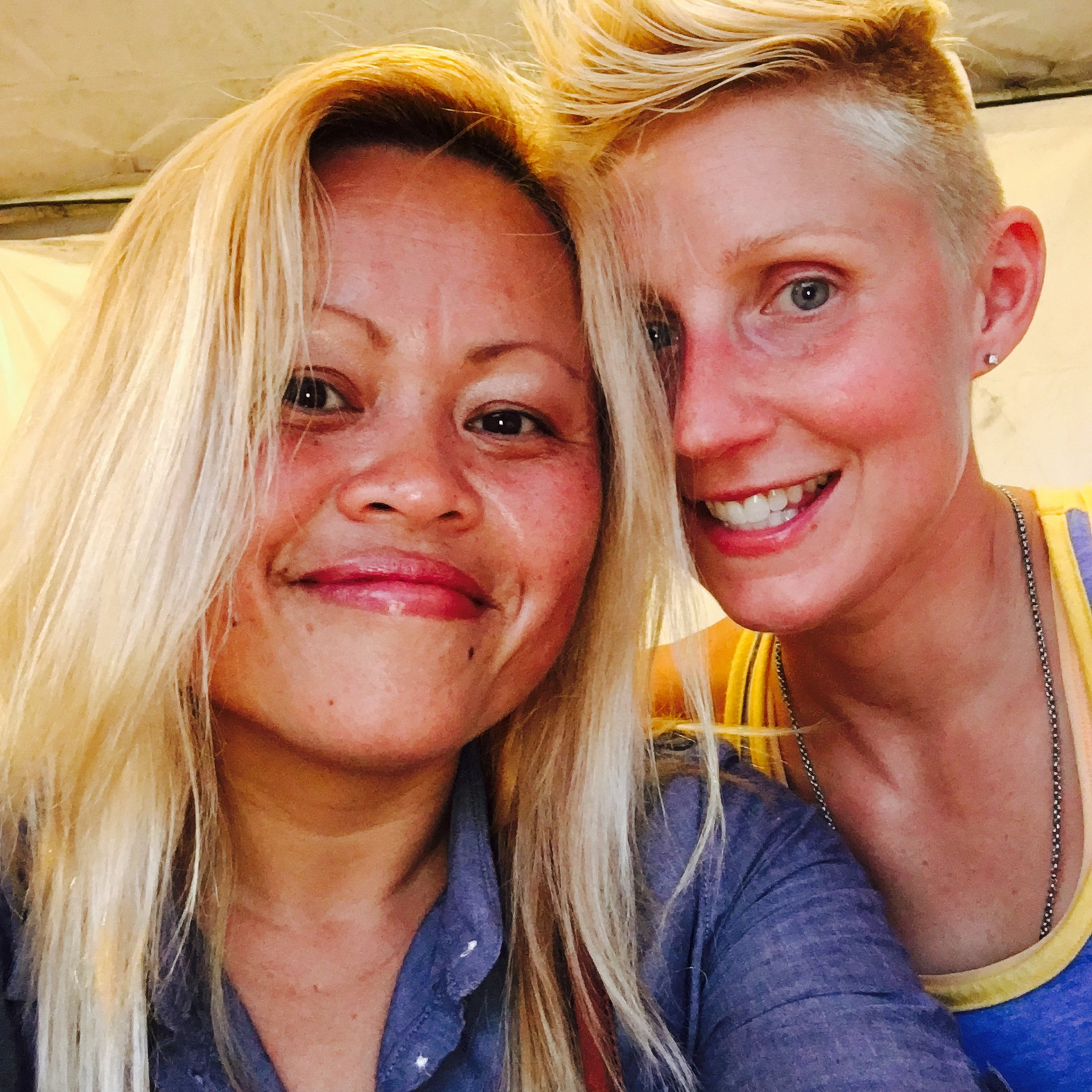 "Taken last year at Milwaukee's annual Pride fest."
---
Annie (and Lily) / 25 / Furniture Repair Extraordinaire (Faithful Pit Bull) / Blue Ridge Parkway outside of Asheville, NC
"I love hiking every chance I get, and am lucky enough to live in beautiful Asheville, NC where I can make it a reality. Lily is a rescue from the streets of Philly who's been by my side for two years now. Her happiness in the outdoors and away from city bustle, is pretty obvious from the big grin in this picture! We've hiked together all over the US and Canada, and are on track for our goal of hiking 100 miles in 2017."
---
Are you following us on Facebook?
Pages: 1 2 3 4 5 6 7 8 9 10 11 12 13 14 15 16 17 18 See entire article on one page