Hello and welcome to the official start of midterm elections 2018! Remember when Trump was elected and everyone took to the streets and were like "we're going to come out in droves in 2018 and change shit"? Well, the time has come! Y'all better keep your promises and show up to vote and keep your candidates accountable because this is the year that matters. What better state than my dear, beloved — and at times godforsaken — Texas to kick it all off?
Yesterday were the primary elections and even though you might be thinking, wow, who even cares, listen! Plenty of interesting and exciting things happened! First, let me get the main news out of the way: Beto O'Rourke secured his bid for the U.S. Senate seat against Ted Cruz. He's like our Hail Mary pass right now; like we really want him to unseat Cruz and people think he can do it! But he only got 61 percent of the vote against the other two lesser known candidates, showing that Beto has a lot of work to do with Latino voters living in border communities if he wants to win.
Beyond that, and without further ado, here are all the queer women who kicked ass in yesterday's Texas primary elections.
---
Texas Democrats Showed Up In Record-Breaking Numbers
Texas Democrats heeded the call and had the highest voting turnout in a midterm election since 2002!
For the first time tonight, the top 15 counties in TX are now reporting majority Dem vote 50.4% to 49.6%. That is important because in 2014 these exact same 15 counties were 35.5% Dem to 64.5% Rep. That's a net swing of +30 D. pic.twitter.com/taUgvNEQ0Y

— Matt A. Barreto 🇵🇪 ⚽️ (@realMABarreto) March 7, 2018
Lesbian Latina Lupe Valdez Headed to Runoff for Governor
Former Dallas County Sheriff Lupe Valdez is headed to the Democratic runoff against son of a former governor, Andrew White in May for the chance to defeat Republican Gov. Greg Abbott. "Today, Texas democrats got the first chance to fight against hate, and we showed up in great numbers to do that," Valdez said to a crowd on Tuesday night.
It's really a long shot for both Democratic candidates to unseat Abbott. For comparison — and this is super disheartening — Abbott has $43 million under his campaign belt, more than any gubernatorial candidate nationwide, while White has raised over $200k and Valdez is way behind with just $46k raised.
While it's exciting to see a gay Latina rise to the challenge of becoming Texas Governor, Valdez isn't perfect and not a candidate I wholeheartedly support. It's difficult to overlook her lack of transparency over prison deaths as a Dallas County Sheriff and while I can't find a link with this information, I know in the past immigrants' rights organizations have criticized Valdez for cooperating with ICE and detaining the most immigrants in Texas.
Three Queer Latinas in the Texas Legislature and Potentially Two Latinas in Congress!
On a much more joyous note, three queer Latinas are officially headed to the Texas Legislature after last night's elections.
37-year-old attorney Jessica Gonzalez unseated longtime state rep. Roberto Alonzo for the Democratic nomination in House District 104. "We ran a very strong grass-roots effort," Gonzalez told the Dallas Morning News. "I am just really excited about the opportunity to serve the people. The district deserves better." There are no Republican candidates in the district so she will be representing District 104 in the Texas Legislature.
Gonzalez will join incumbents Celia Israel, state rep. of District 50 and Mary Gonzalez, state rep. of District 75.
Texas has never elected a Latina to Congress.

That could change with @SenatorSylvia & @vgescobar leading in crowded primaries for two safe Democratic seats in Houston and El Paso. #tx2018 #txlege

— Alexa Ura (@alexazura) March 7, 2018
In addition, Texas might send two Latinas to Congress! El Paso County Judge Veronica Escobar secured her nomination in Congressional District 16 to replace Beto O'Rourke, who is running for U.S. Senate to unseat Ted Cruz. State Sen. Sylvia Garcia secured her Democratic nomination for congressional District 29. Both seats are heavily in favor of a Democratic nominee.
Watch Out for These Amazing Queer Women of Color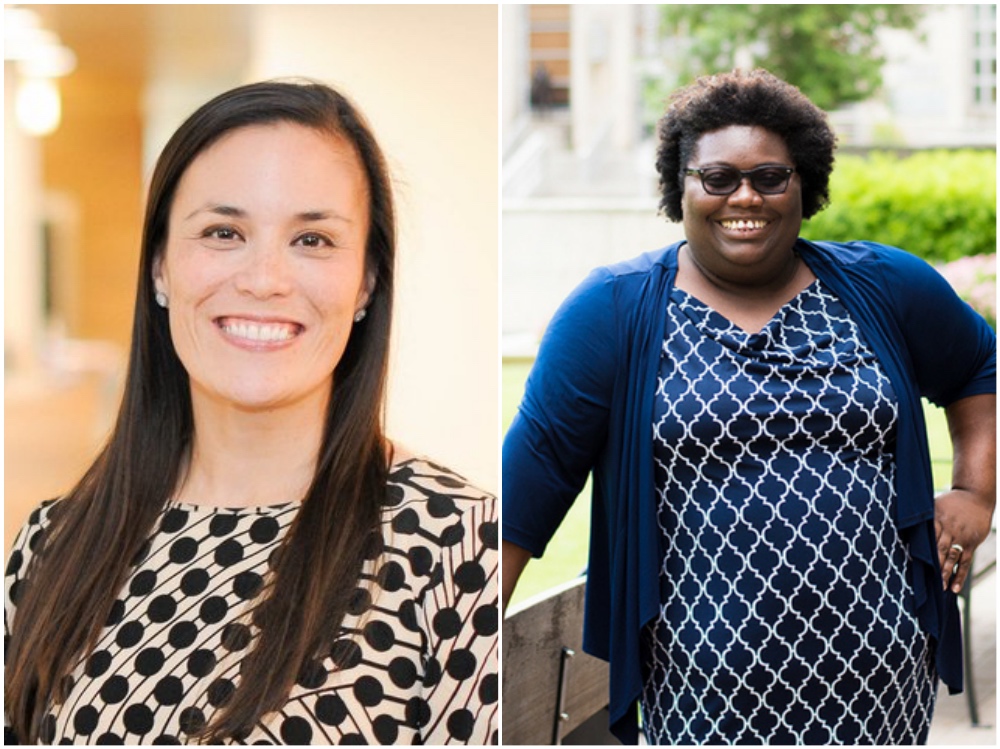 Gina Ortiz Jones could be the first lesbian, first Filipina, and first Iraq War Veteran to grab a U.S. House seat in Texas if she's elected in November. But first she has to win the runoff in May; with more than double the votes over her opponent Rick Trevino, it should be a cinch.
Queer Black lawyer Fran Watson is headed to the May runoff for a Texas Senate seat in District 17.
Lesbian Math Professor and Minister Mary Wilson Surprises Everyone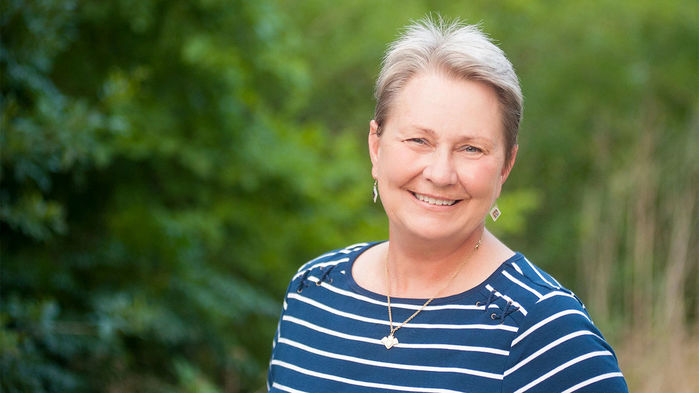 Mary Wilson, former math professor and minister and true underdog, surprised many when she beat fellow Democratic nominees in Congressional District 21. Wilson raised just $40,000 in the last year for the seat in comparison to the highly endorsed Joseph Kosper who raised about $770,000. She received about 1,000 more votes than Kosper but the two will be headed to the May 22nd runoff.
She told the Texas Observer she was aided by many volunteers who knocked on doors and made phone calls.
In the early days of campaigning, she said she spent time talking to voters and showed up to every event organized by local Democratic groups. "That just cost the amount of money to put gas in my car," Wilson said. "I put in all the work. Most of that is up to the candidate. … I worked very hard for this."
Other Queer Women Who Won Seats in Texas
Laura M. created an awesome spreadsheet detailing all the queer women who are running in the midterm elections and we'll be sharing more information with you in the future, but I just wanted to give her a shoutout! Another shoutout goes to Natalie who tracked down all the Texas primary election results and I used her findings for this section. Yay team! Here are other queer women who secured their nomination.
Lorie Burch is headed to the May 22nd runoff for Congressional District 3.
This morning, I wake up more determined than ever to win this election. Not just the runoff on May 22nd. But the general election in November.

We have so much to be proud of! I am thrilled to have received 49.6% of the vote in a four-way race… (1/2) pic.twitter.com/NMTKHuW3VC

— Lorie Burch (@LorieB4Congress) March 7, 2018
Julie Johnson will go on to the November election to unseat incumbent Matt Rinaldi for the Texas House District 115.
We did it! Thank you, to everyone who volunteered, donated, tweeted, etc. for supporting our team and our vision of putting #PeopleOverPolitics in Texas again. We are ready for November and whatever comes our way. On to victory! #HereWeAre pic.twitter.com/4LjWhRJRSQ

— Julie Johnson (@juliejohnsonTX) March 7, 2018
These Queer Women Candidates Were Uncontested 
Stephanie Phillips, State Representative, District 73, Canyon Lake

Tonya Parker, District Judge, 116th Judicial District, Dallas

Shannon Baldwin, Judge, Harris County Criminal Court-at-Law No. 4, Houston

Rosie Gonzalez, Judge, Bexar County Court-at-Law No. 13 , San Antonio

Sara Martinez, Dallas County Justice of the Peace, Precinct 5, Place 1, Dallas

Rebecca "Becca" Tucker, Guadalupe County Commissioner, Precinct 4, New Berlin
---
I'm excited and hopeful at the sight of so many progressive queer women potentially gaining offices in Texas! It's not to say there's a ton of work to be done in a red state but this is amazing to watch. Catch the next primary midterm elections in Illinois later this month, followed by West Virginia, Ohio, Indiana and North Carolina in May.