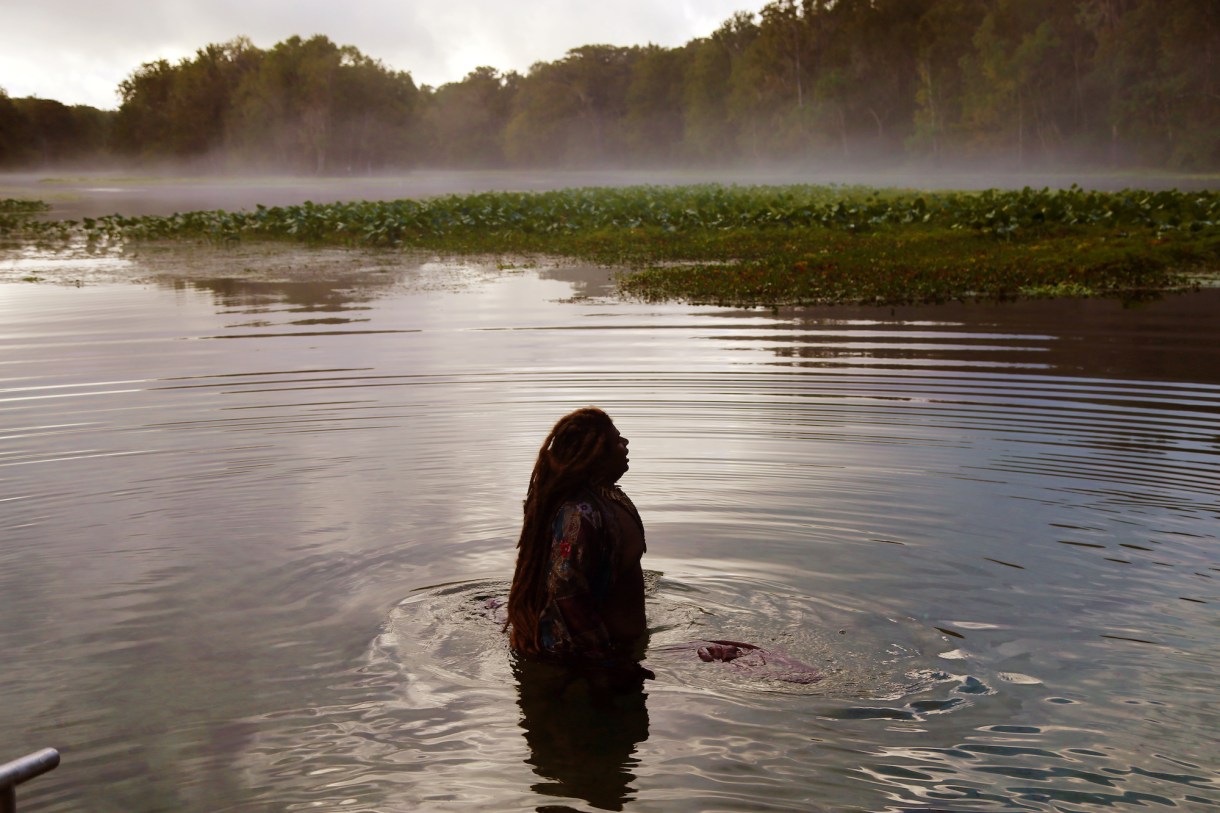 ---
Matias's Story
As a young child, I was always at peace with the sea. I grew up between Key West and a small island in the Bahamas called Staniel Key, where my grandmother lived. Encouraged to be anything and everything my heart desired by a tumultuous, but ultimately really loving and supportive home environment, I came into the world on the swelled ocean tides with a lot of love in my heart for the people and the places I had access too.
However, as I got older, I realized that not everyone had the privilege of love like mine. I had behavioral problems in kindergarten, and I was bullied quite thoroughly through elementary school. I felt as if my mother was not there for me when she started me in therapy to talk about my feelings on my father leaving my life when I was too young to remember, instead of talking to me herself. I slowly began to feel unloved and unheard as I drifted away from my mom, and the rest of the social sphere, at an age where I hardly understood what it meant to be alive outside of that pain.
But I always had the sea.
The water was consistent, persistent, ever rich and teaming with life. I saw the complexity of my experiences played out in the systems of the reefs, I saw my tranquility in the seagrass meadows, and I knew love again when I watched the sunset reflect a million shards of light off the savage elegance of the all mother, the sea. Being different, and seeing the world from an outsider's perspective, it was hard for me to relate with people and have direct conversation. I liked to investigate experience through story, particularly myths.
My experiences being spiritual in nature lead me to religion. I knew deep in my heart that Christianity was never really my speed, too many rules and rituals with minimal water involvement. I felt a draw to religion though, and a conversation with my sister brought me to one that made sense to me. We reconnected after being estranged for 20 years and ended up discussing my father's religion, something I was aware of growing up but never really knew about. That was when my sister, a fellow artist and outsider, introduced me to Santeria.
One of the most venerated and celebrated saints in the religion is Oxúm, who I happen to share a birthday with. Deity of the river and freshwater, luxury and pleasure, sexuality and fertility, and beauty and love, when I learned about my connection with Oxúm I knew why the ocean had always been home for me. I knew why the world had given me all that I needed when some people in my life fell short, why I had always been provided for. I was being venerated and I needed to give back.
The very next day, I went to see the sunset on the beach and planned my next shoot with one of the most prolific photographers that I know, Shoog McDaniel. And we have been riding that wave since. The best thing I can do for this world is to show other people that it's not just okay to be fat and black and queer – it's something to be fucking proud of. It's something to celebrate, something to throw parties for, something to be in love with. In the words of the late and great Eartha Kitt: "I fall in love with myself, and I want someone to share that with me. To share me, with me."
Editor's note: Folks who want to donate to Matias's current GoFundMe can do so here.
Shoog's Reflections
Working with Matias feels incredibly inspiring to me – they not only bring grace and beauty to my photos, but they really understand my vision and bring in their own story. Together we weave tales of underwater utopias filled with horrible monsters who are actually the magic holders; we ruminate on who could be hiding in the bottom of the Bermuda Triangle; all this to establish the feeling of each underwater shoot.
These stories comes easier than you would think! Often there are times when us trans fat folks have had to reimagine lives outside of our reality in order to continue living within this existence, so we have a natural predisposition for dreaming up worlds and trusting in nature goddexxes beyond this static realm. We understand nature to be a whole powerful entity and we try to interpret its secrets through our art.
We are nature! Our stretched bellies, covered with dimples, crevices, rolling hills and deep pockets, are eerily reminiscent of the way the ocean floor appears. I watch how fat moves underwater – ripples and waves – changing shape with the tides. Our junk isn't attached to gender when we are collaborating with nature; our fat is not medicalized and pathologized. We are granted the space to pretend that nothing can touch us. It is in that space that these photos were born.
---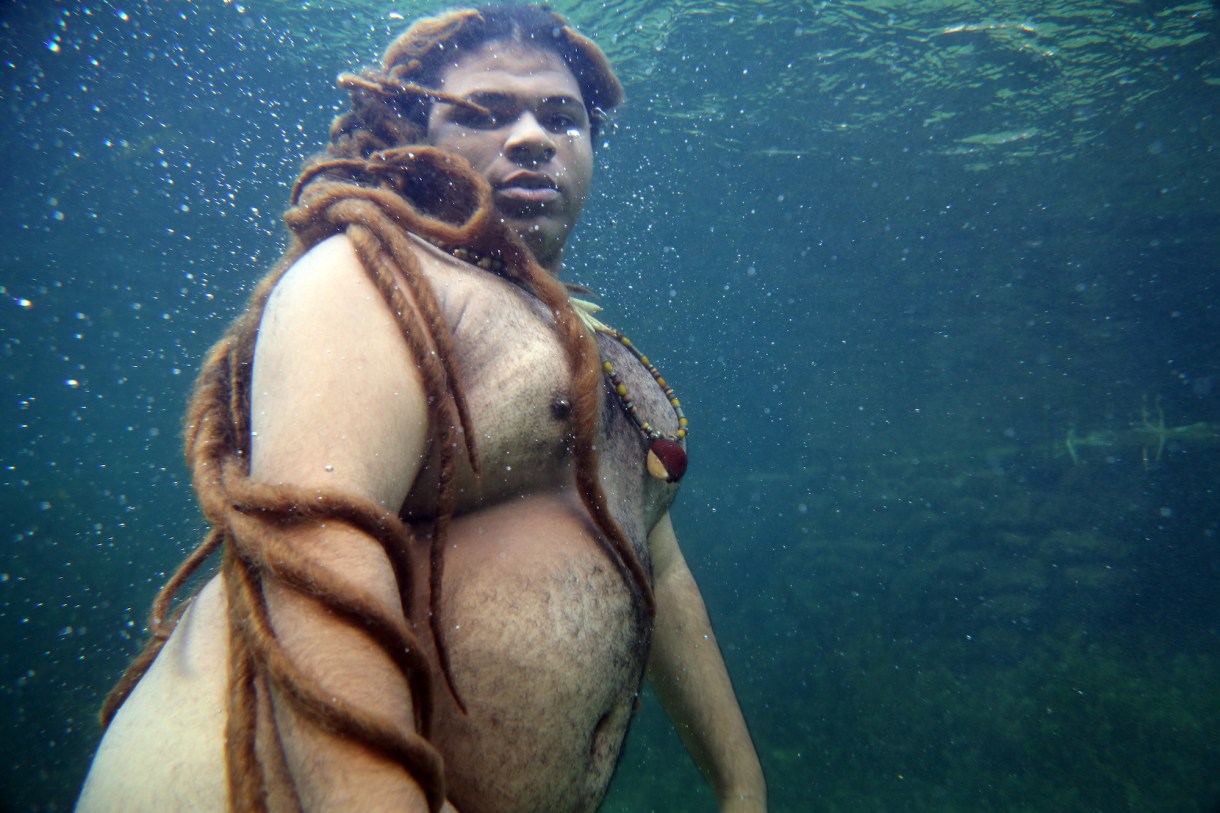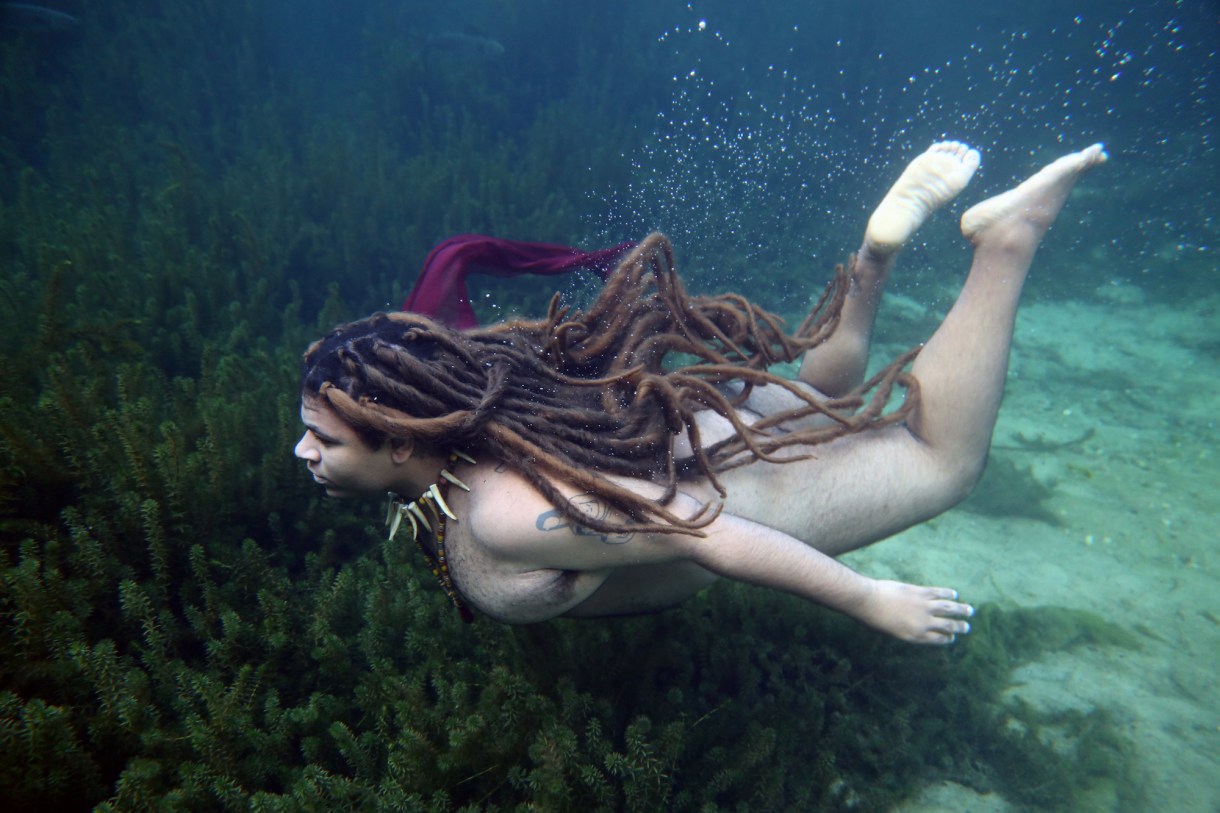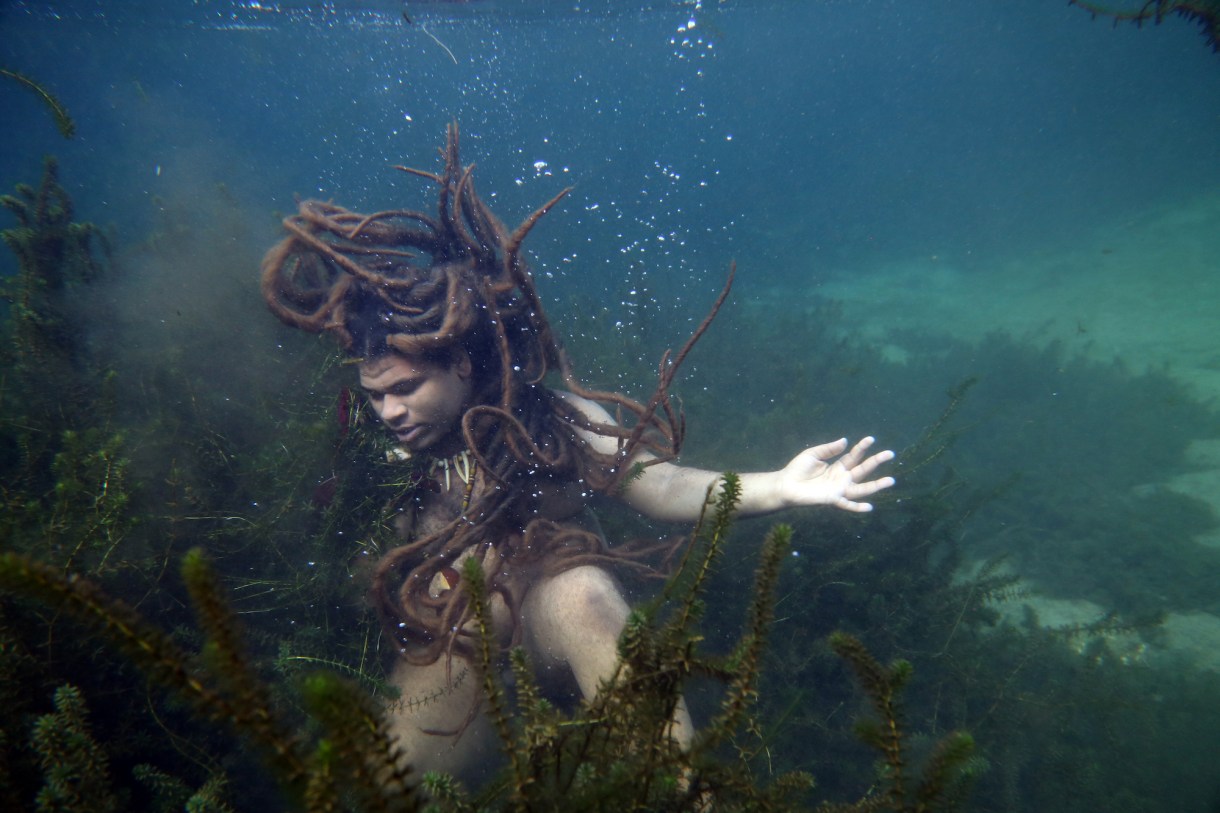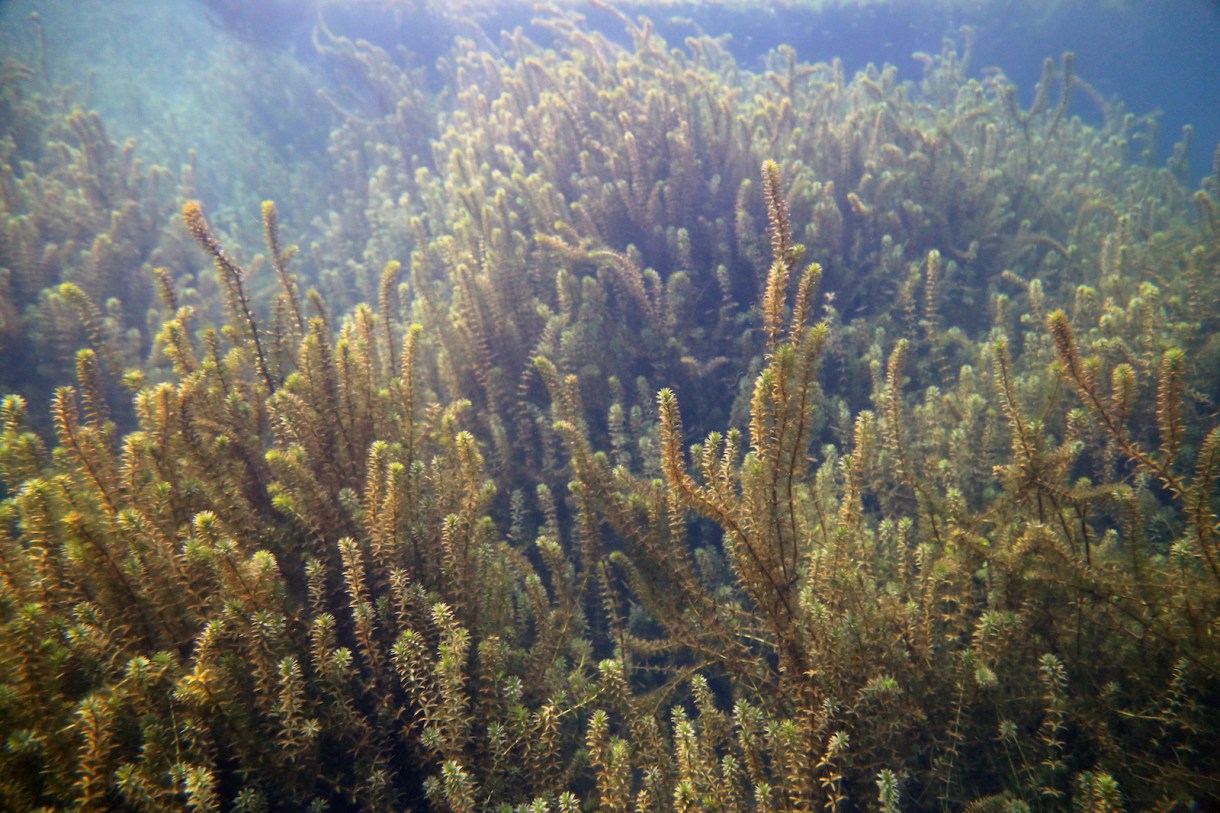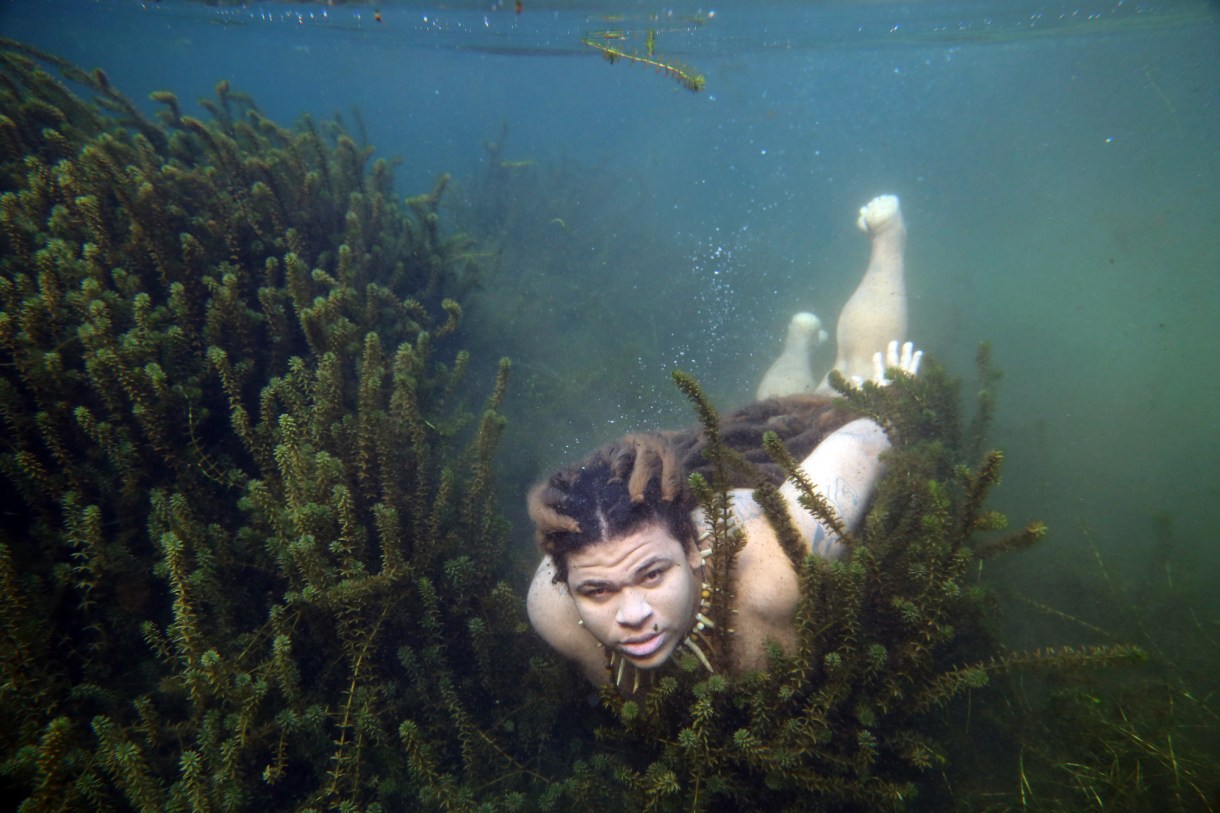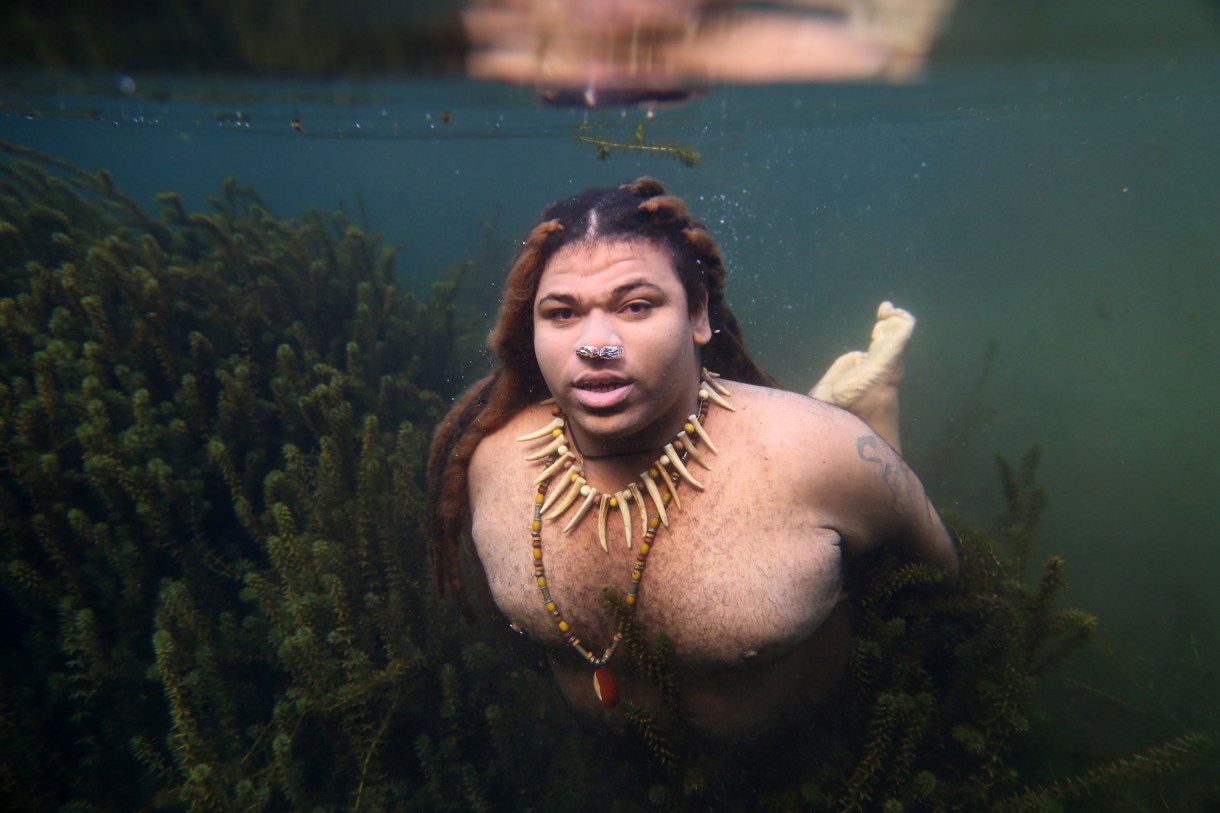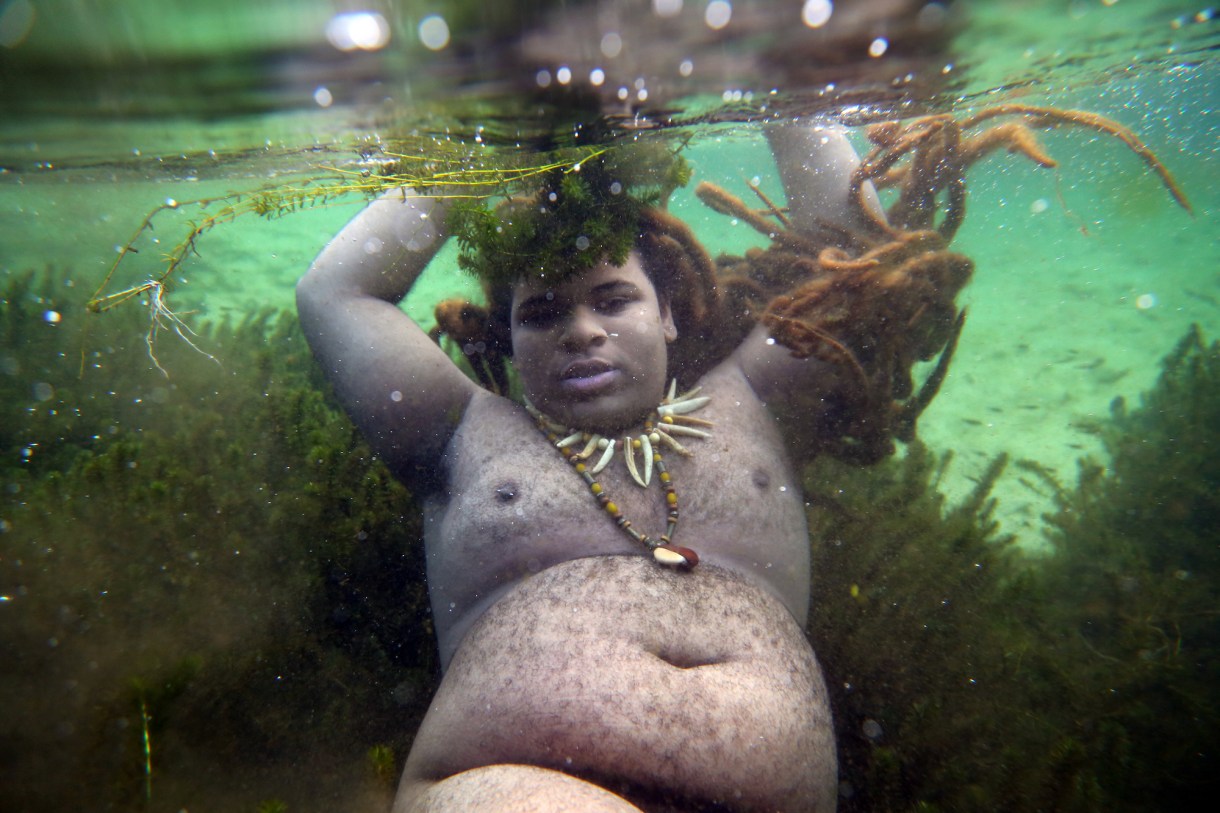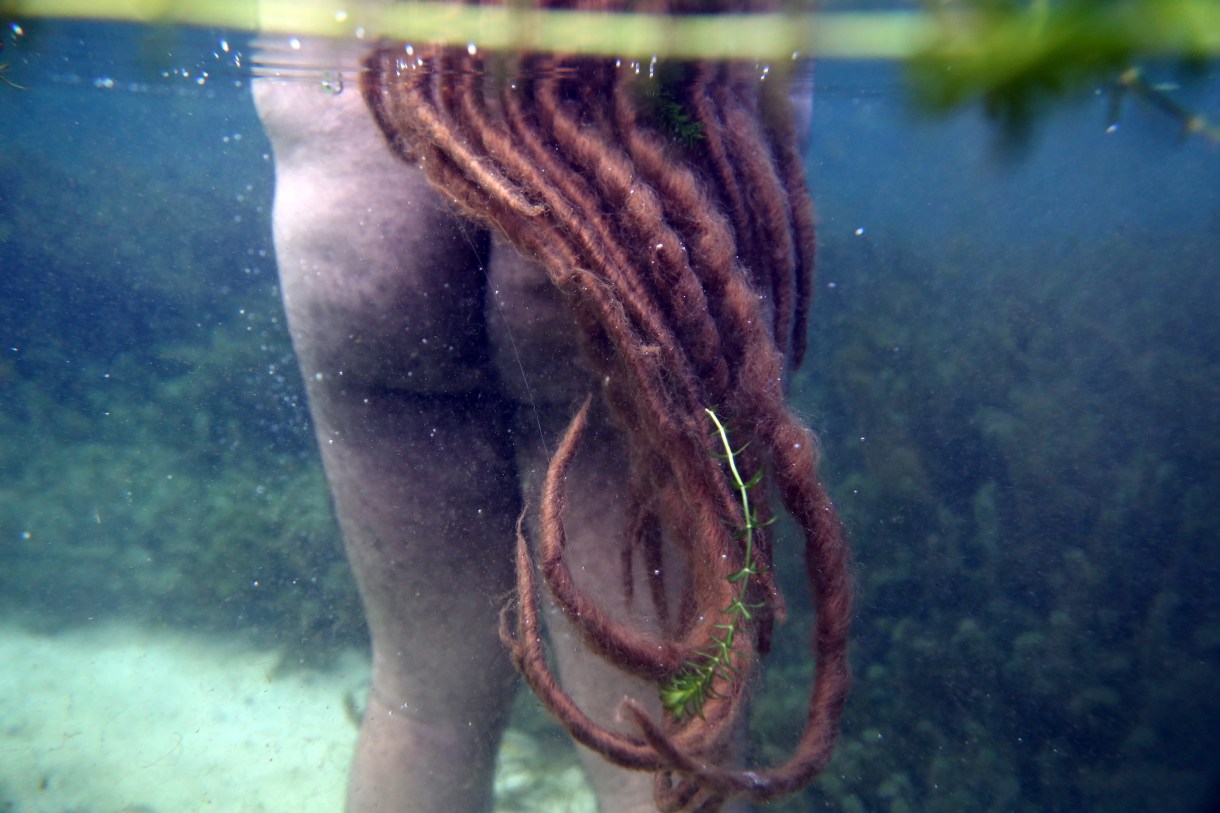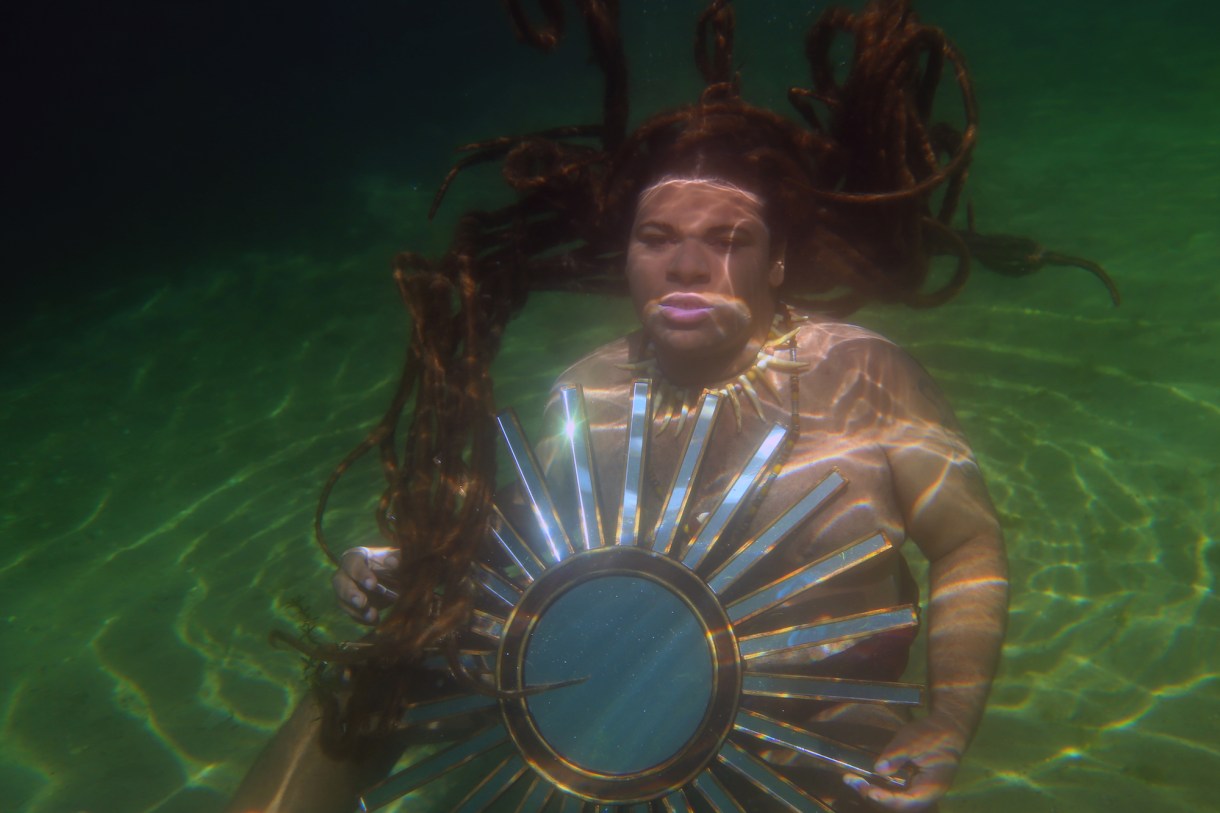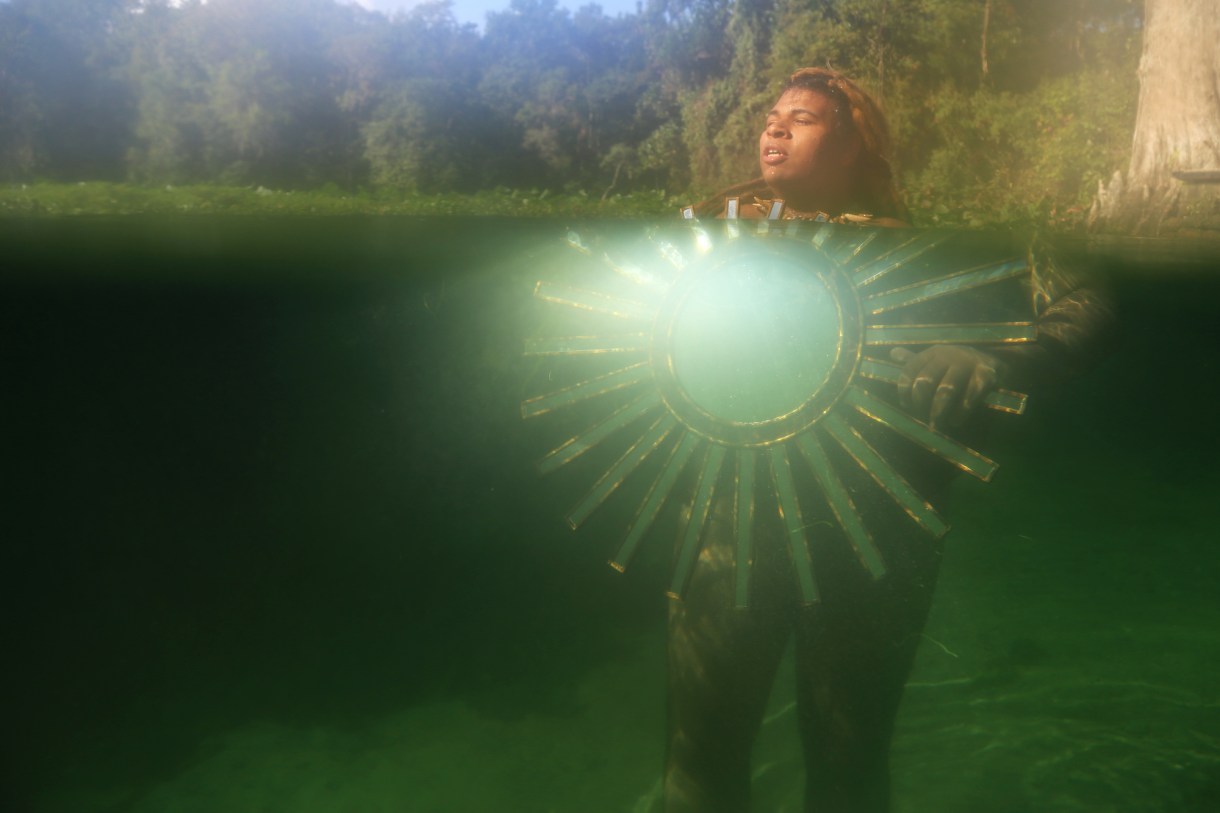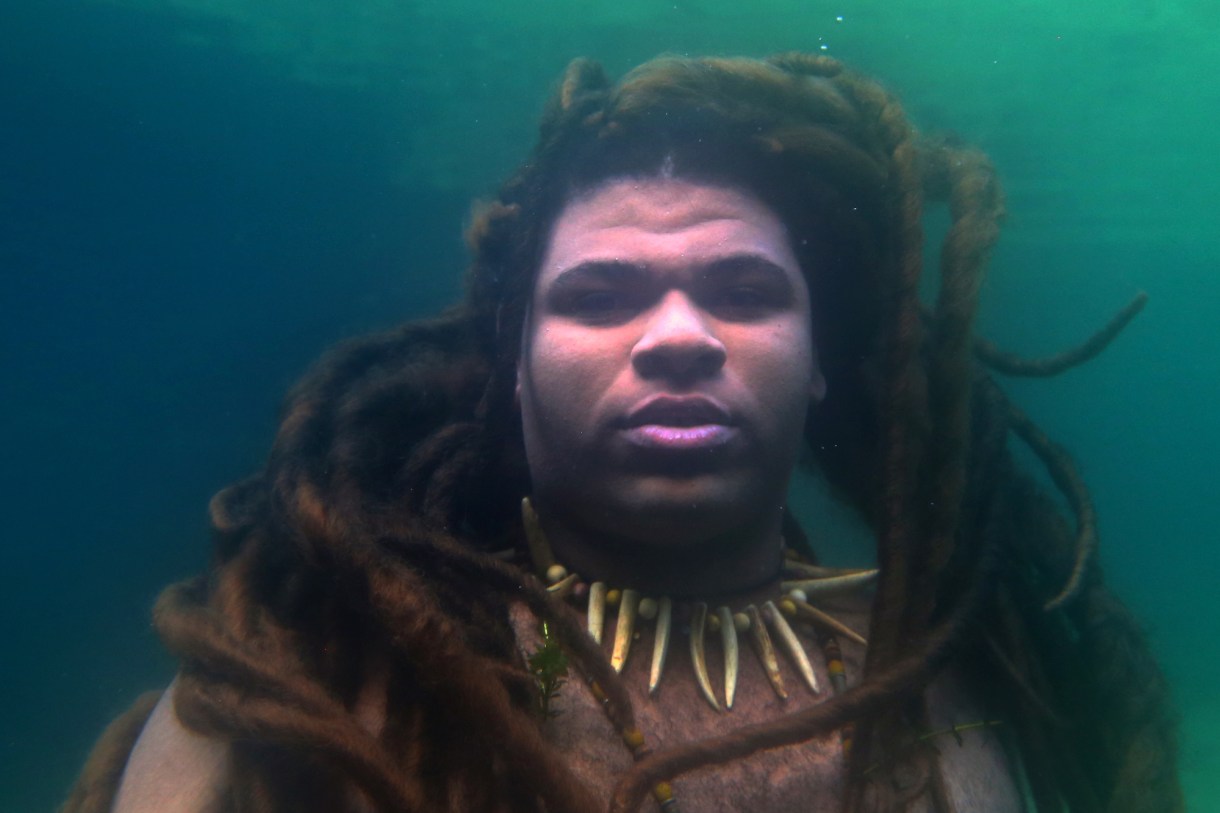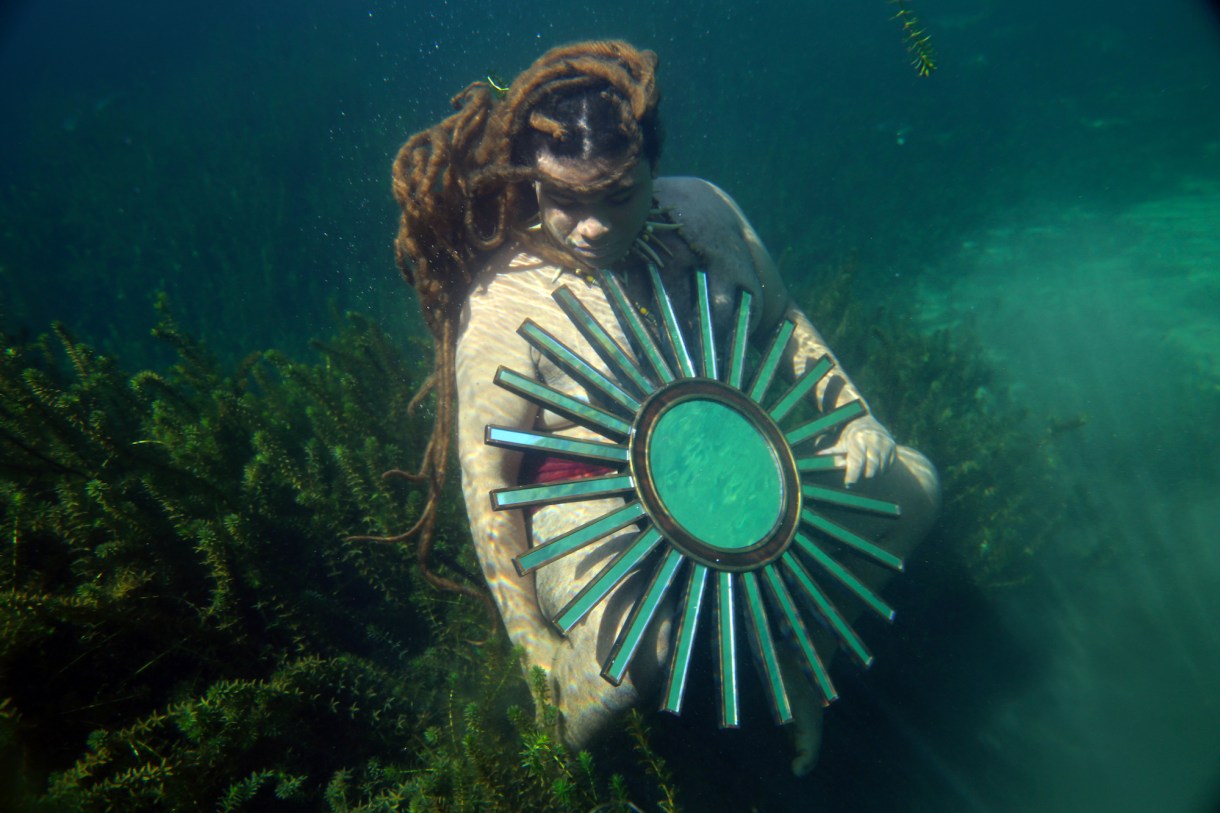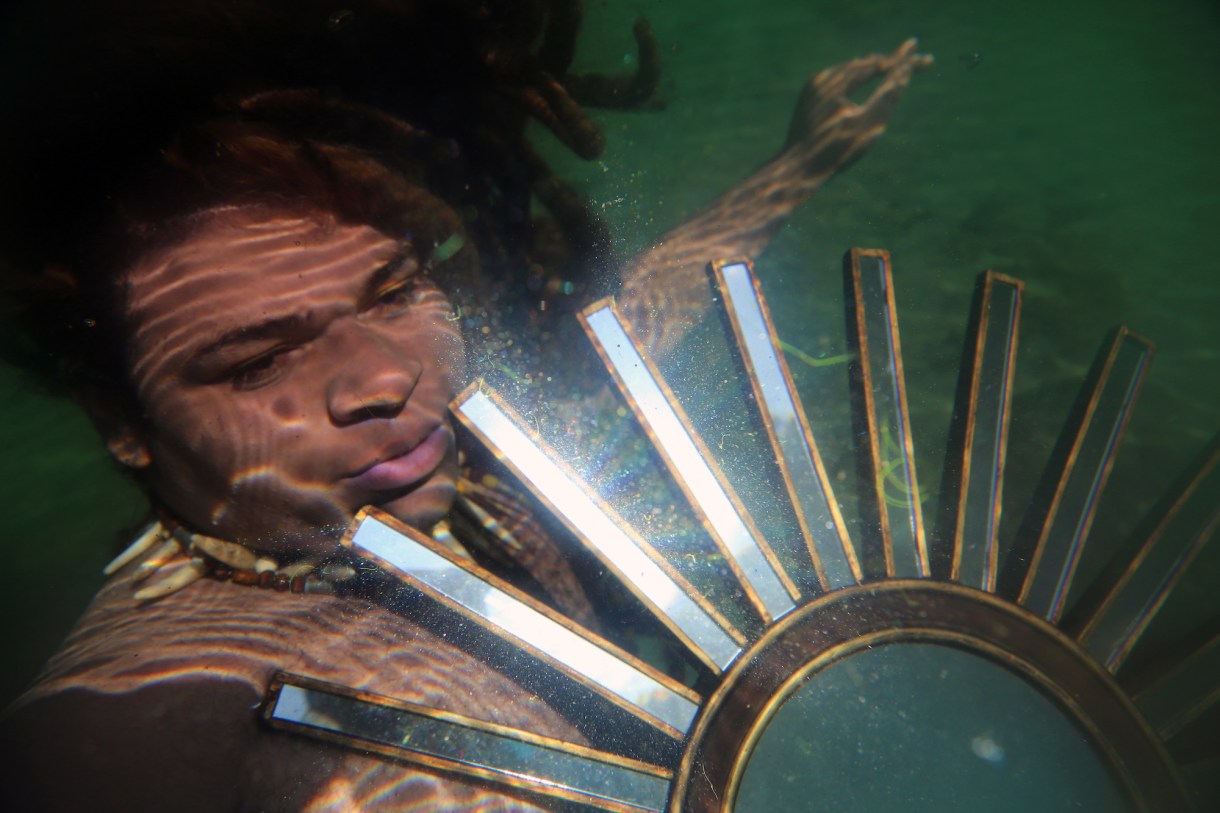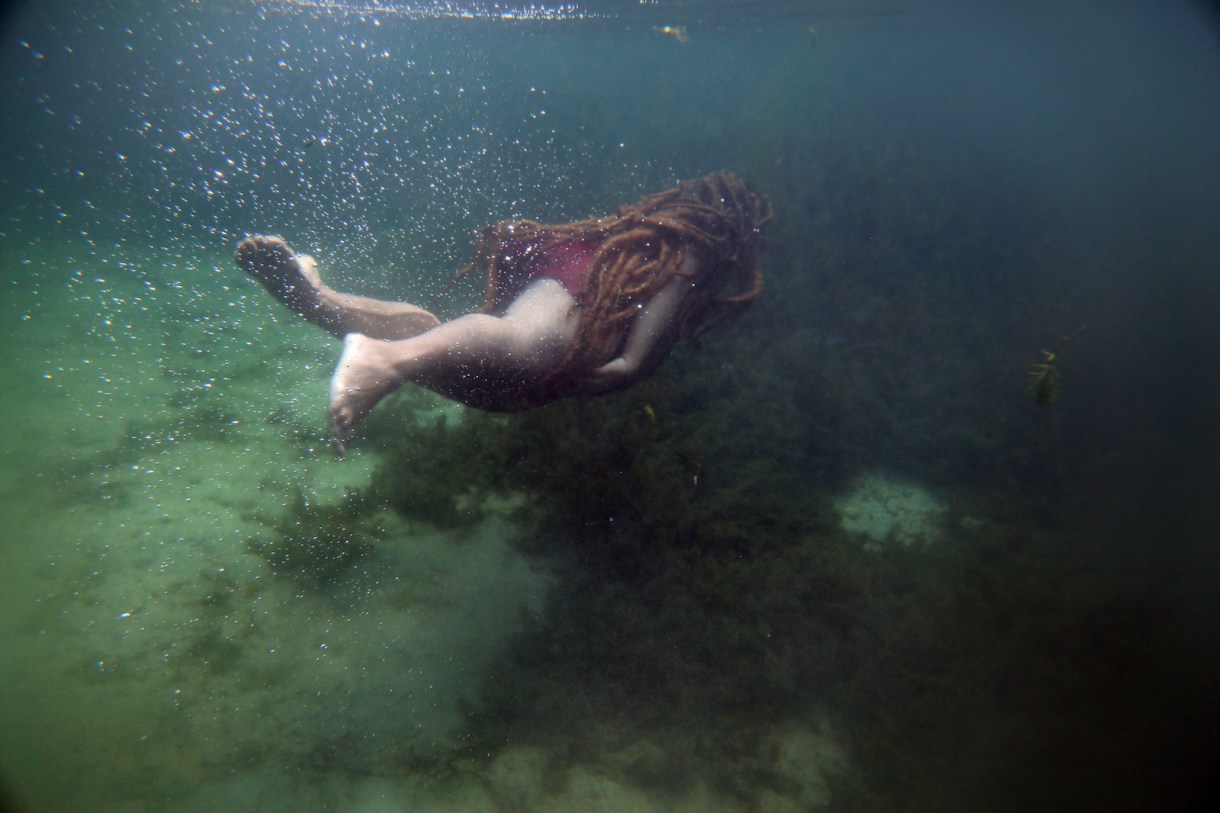 ---
Artist Statement from Shoog
Fat bodies are vast and textured, much like the oceans that stretch out from the land. My work deals with the juxtaposition and undeniable sameness of fat bodies and nature, of fat bodies in deep communion with each other, and fat bodies in ethereal states, wildly vulnerable and free.
I take deep pleasure in proving, over and over again, that Fat is undeniably Art. Close cropped photos of lightning bolt stretchmarks poured out across a belly, the deep shadows and lines where soft rolls meet, I abstract the fat body to create pieces that are not easily identifiable – forcing the viewer to challenge their own perception of what can be beautiful. I often pair these tightly cropped shots of fat with other textures in nature. Tall grass blowing can mimic stretchmarks, smooth rocks the curves of a belly. I seek to naturalize fatness, to show its oneness with nature. That is where my activism lies, in shifting people's skewed perceptions surrounding fat bodies – in a society that tells us we are ungodly, unnatural, and to be hidden.
Through my work I have learned to deeply love myself in a way I never thought was possible. In turn, I am able to help others find that critical love, a tool so important to fight for our JOY against this queerphobic, fat-hating society. I seek to highlight that joy in my photos, often documenting fat queer people in love, loving each other, pushing their fat against one another, unashamed at last.
The connection of queerness and fatness throughout my work is in direct correlation to my own positioning in society, and where the majority of my friends and models live as well. Queer Fat Bodies feeling free in nature is deeply important for me to capture – these holy moments when beautiful people of multiple genders are twirling in the springs or climbing ancient oak trees, not worried about being "clocked" or harassed. The magic and healing that nature provides to us living in multiple intersecting marginalized identities is unparalleled. Millions of creatures and plants, as variable as wind, hold complex experiences of gender and fatness. I enjoy take pictures of us here – feeling validated and held – a small escape from a conformist and deeply critical society.🌲
---
edited by vanessa.
---