Feature images via Tegan and Sara's Instagram and Railey and Seazynn Gilliland's Instagram
Once spring has sprung, our cats want the windows open ALL THE TIME. They don't understand that it can be sunny and thirty degrees in March! They've been screaming at me all morning about how they can't smell or feel the outside — and that's what led me to this thing called the Bird Bonanza for Cats channel on YouTube. It's maybe the best thing that's ever happened to them. They've been watching TV for hours. Just like their moms. :)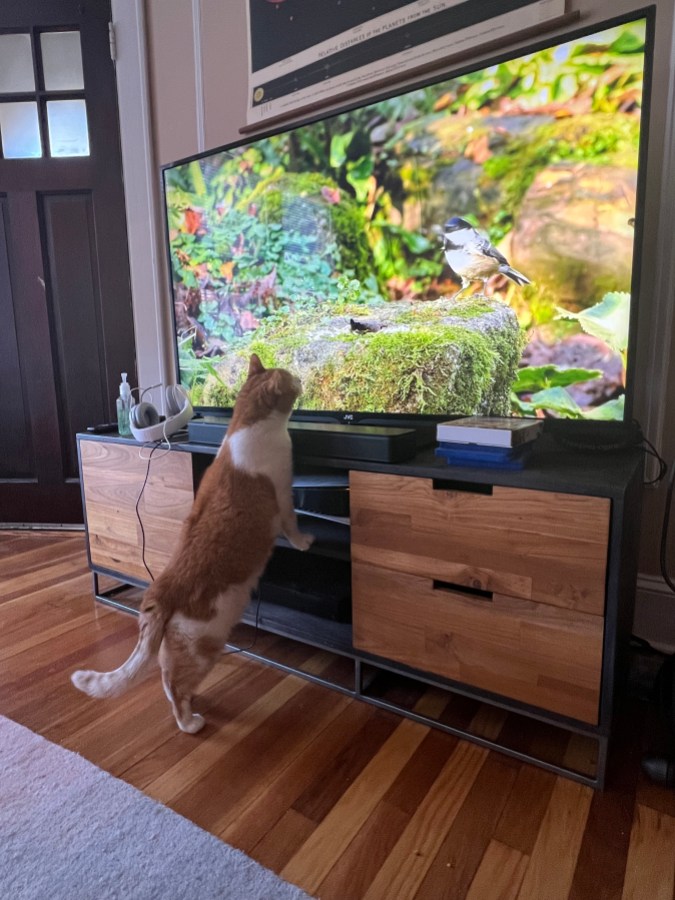 You probably don't want the gift of Bird Bonanza, so I made you a Pop Culture Fix instead.
---
+ Production starts today on Tegan and Sara's new TV series, based on their memoir, High School, and co-created by Clea DuVall. Twins Railey and Seazynn Gilliland will portray Tegan and Sara; they actually discovered the duo themselves on TikTok!
+ Bustle's got a feature on Keke Palmer's new movie, new album, and plan for becoming even more famous.
+ This is the weirdest thing: A Grey's Anatomy writer was placed on leave after accusations that she fabricated her medical history. (Natalie wants you to know this story features the bonus of an acrimonious lesbian divorce.)
+ Stacey Abrams on Star Trek, yes indeed!
+ The trailer for the final season of Derry Girls is here. I both cannot wait and also am so sad it's ending!
+ The last episode of Ellen's talkshow is May 26th.
+ Vulture's deep dive on why Netflix canned The Baby-Sitter's Club is a must-read.
+ Disney seriously cannot stop punching its own self in the face. After facing backlash for a gay kiss in the Toy Story prequel, they've supposedly added it back in.
+ Related: Guess why Disney canned ND Stevenson's Nimona adaption? (Cause it's gay! Which SURELY they knew going in????)
+ Related again: Gabrielle Union has HAD IT with Disney dropping the ball on LGBTQ+ stuff.
+ Kind of related, but the opposite: The year that queer animated characters made history.
+ I don't know why this is so funny to me, but Camille Cottin based her Killing Eve character, Hélène, on Portia de Rossi.