"What can I do to make a difference?wp_postsThat was the thought that first led Susie Schmidt, age 53, to Great Old Broads for Wilderness, a national grassroots organization led by women that engages and inspires activism to preserve and protect wilderness and wild lands.
I first met Susie five years ago at her home in Southern Oregon, a 46 acre plot of rural land that she lives and works on with Barb, her partner of ten years. I was there to volunteer and learn, in exchange for a spot to pitch my tent and communal meals. From that very first summer, Susie has served as an inspiration to me. Twenty years my senior but never condescending or unwilling to listen, her attitude toward the land, community, love, and personal responsibility encouraged me to be the best version of myself and to consider how my actions impact the world around me.
So when Susie told me she was becoming a leader for an organization called Great Old Broads for Wilderness ("Broads,wp_postsfor short) I wanted to know more about the group. If Susie deemed it worthy, I knew it was something I should know more about.
Great Old Broads for Wilderness was founded in 1989, on the 25th anniversary of the Wilderness Act. The group who started the organization, self-described on their website as "a feisty bunch of lady hikers,wp_postswanted to refute Utah Senator Orrin Hatch's notion that wilderness is inaccessible to elders. Founder Susan Tixier and her fellow activists used their anger to create an organization that would add an important missing voice from the environmental movement: the older woman.
As a culture, we have often dismissed older women – but as a dyke, I am enamored with them. The lesbian elders in my life have positively impacted me in so many ways. It makes sense to me that The Older Woman is one of the most necessary voices in the movement to preserve wild places for future generations. As the Broads themselves state, the older woman is: "impassioned, experienced, [and] not afraid to speak out."
Susie first learned about the Broads through an advertisement in High Country News, a magazine that covers environmental issues throughout the West. She had just turned 50 and she was feeling lost. "Trump had just been elected and I was mad,wp_postsshe said. "I wanted to channel my energy into something good.wp_postsThe bright purple ad featuring a trip of laughing women caught her eye, inviting her to: "Be Bold, Be Brave, Be a Broad!wp_postsSusie got in touch that day.
"The Broads attracted me because they're a group led by women elders,wp_postsSusie said. Now, a couple of years after first discovering the organization, Susie herself is one of those leaders.
Susie is currently the leader of the Rogue Broads, located in Southern Oregon, serving communities from Roseburg to Ashland, which is the ancestral land of the Takilma and Shasta people. She says one of the reasons she decided to become a leader, though it is a leap from her usual comfort level of working behind the scenes, is because until she founded her Broadband (what the Broads call each individual chapter), the closest one was in Eugene, a two hour drive away.
The Broads, which allow anyone to join regardless of age or gender identity, hold a weeklong training for members who want to become Broadband leaders every year. Last year in 2018, Susie attended this training, called the Wilderness Advocacy Leadership Training Sessions (WALTS). It was here Susie learned many of the skills that make her an effective group leader for her Broadband. "I was trained in essential skills to build and motivate the [group], and [taught how] to use effective and meaningful democratic action to protect the wild places we love the most.wp_postsAs well as making each leadership training session hands-on, educational, and experiential, Susie emphasized that each session was fun. She has taken what she learned at WALTS home to the Rogue Broads, and feels like she and her fellow activists are making a difference during our current climate crisis.
"The work I do with the Rogue Broads has been very rewarding, but also challenging,wp_postsSusie said. "One of the reasons I wanted to start a Broadband in Southern Oregon is because there is a major threat to our community here."
The direct threat Susie means is the Jordan Cove LNG terminal and pipeline project, which, if constructed, would pass through more than 450 waterways in Southern Oregon and end at Coos Bay, OR. "To build a terminal they would have to dredge the estuary, which would ruin so much biodiversity,wp_postsSusie said.
Local organizations have been fighting this pipeline for years; when I met Susie she and her partner were already engaged in the fight as individuals. Now the Rogue Broads have joined other local organizations to fight this particular battle, taking on a role of providing education to the community. Last year, more than 50,000 comments were submitted to the DEQ against the project.
"Just last week, Oregon DEQ denied Jordan Cove the water permits!wp_postsSusie said. "This victory tastes sweet, but there are two more Federal permits we will be fighting in the coming months.wp_postsSusie said that in August all four Oregon Broadbands will be hosting a three-day campout near Coos Bay to raise awareness about the pipeline project and have some fun, and will also do a stewardship project in collaboration with a local group.
The Broads main goal is to combine education, advocacy, stewardship, and fun – with an emphasis on humor and play as part of their organizational personality.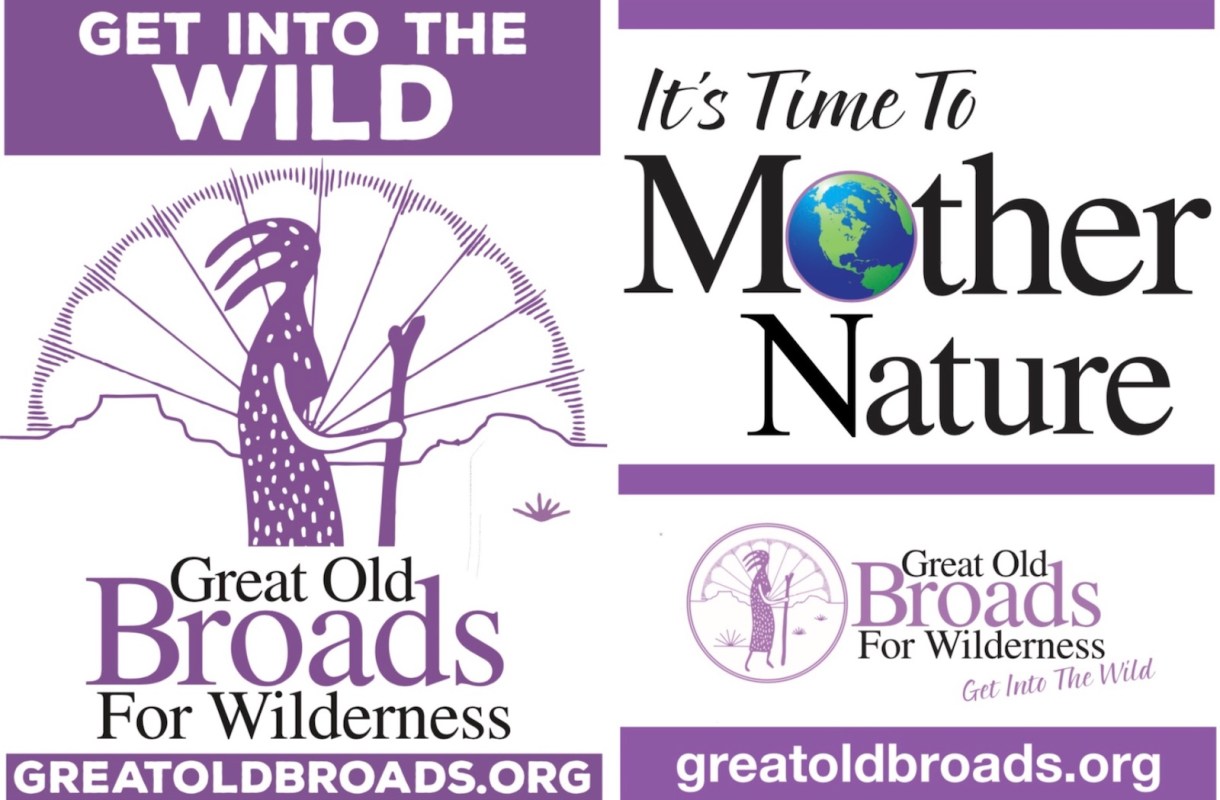 When the Broads are not engaged in local activism with their Broadbands, they play and learn together in the wilderness. Susie said one of her favorite thing to do with the Broads is the National Broadwalks, when members from all over the country get together and spend days at a time in the wilderness.
Last month the Broads visited the Southwestern Research Station near Portal, Arizona. The group roamed the beautiful Chiricahua Mountains and learned about the Northern Jaguar Project, an 86 square mile preserve in Northern Mexico. "We also paid a visit to the Border Wall,wp_postsSusie said. "Seeing the Wall in person made me a bit sick to my stomach…it brought home the urgency I feel that we need to do some serious talking with and radical listening to people of color."
In this vein, expanding diversity within the Broads organization is a high priority, and Susie said they are currently reaching out to other organizations to support and collaborate with communities and individuals who are also doing the work, like the Broads, to expand racial, cultural, and gender diversity in the conservation movement. "The Rogue Broads are committed to working with indigenous organizations in our area, working on common goals and aspirations,wp_postsSusie said. "Working together are stronger!"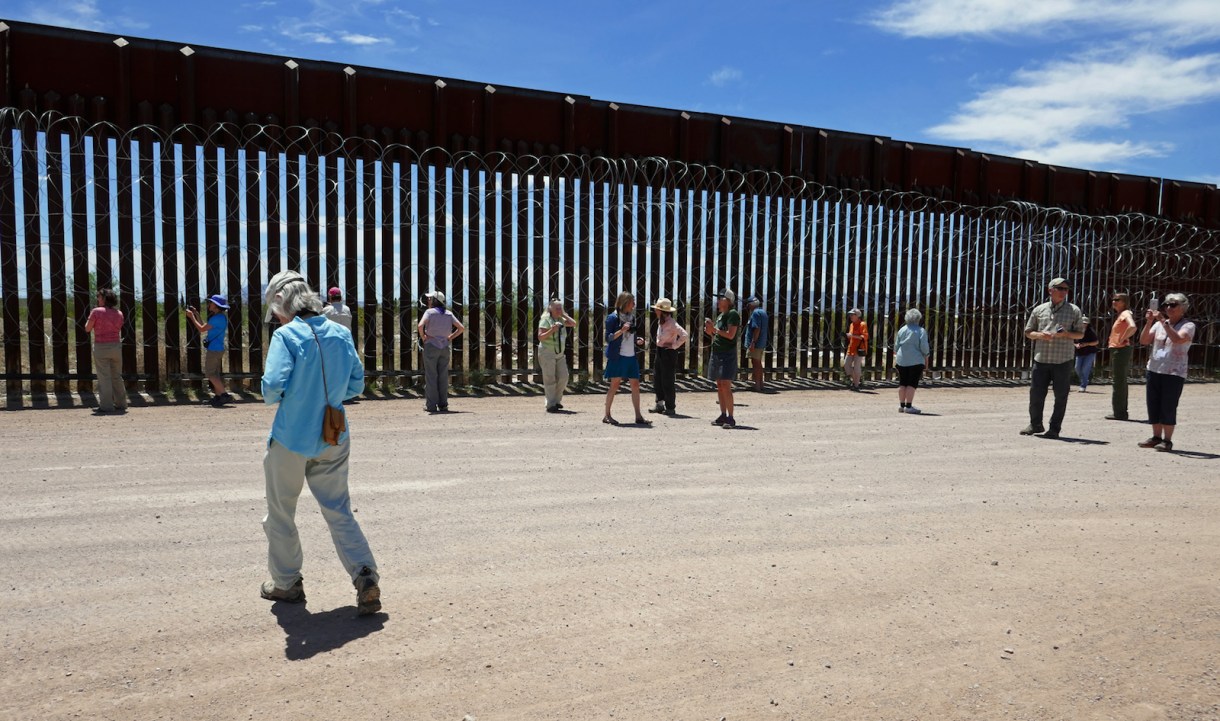 Throughout our conversation, Susie emphasized that working with the Broads has stretched her own personal growth as much as it has given her a platform for activism and land stewardship.
During the WALTS she attended in 2018 in preparation for becoming a Broadband leader, each participant had to write a story about their own personal narrative. "This was very hard for me as I don't share my story easily,wp_postsSusie said. "When I came out as a Lesbian in 1985 things were very different. I was sent to a priest, as well as a therapist, and my family was not so supportive.wp_postsSusie said this reaction changed the trajectory of her life, and for many years she found herself suffering from the pain and shame of the world's judgement. "It took me a long time to find my voice,wp_postsshe said. "Joining the Broads has helped me in so many ways. I have more confidence. I feel like the Broads have my back, and I'm not so alone in the world."
Susie said that not only was telling her own story very empowering, but listening to her fellow Broads' stories was, too. "I get to look up to these women and learn how to get shit done,wp_postsshe said. "The Broads have inspired me to be more, to make a difference, and to have fun doing it!"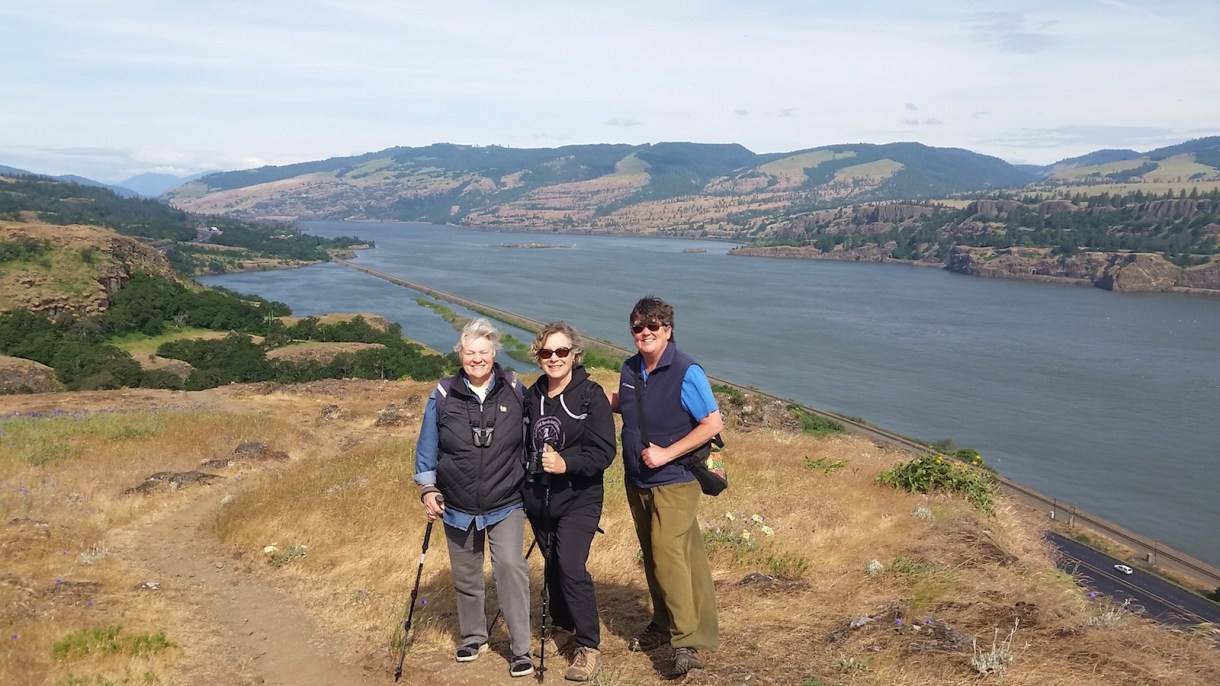 Being a person in the world in 2019 often feels overwhelming in a variety of ways. I personally have found myself filled with despair and a startling sense of hopelessness more and more frequently, especially when it comes to our environment and the climate crisis we are facing. Just last month, when visiting Susie in Southern Oregon, we sat at her kitchen table and I asked her: "Are things with the environment and climate change, um, really bad now, or has it always felt this way and I just didn't notice because I was a kid?"
Susie, always kind and patient but never one to sugarcoat the truth, looked me in the eye. "No,wp_postsshe said. "Things are really bad now. It has not always felt like this."
And yet. Susie turned 50 and decided to take her anger and use it to make a difference in a positive way. If she can do it, so can I – and so can you. I asked Susie how younger queers could grow up to be Great Old Broads for Wilderness and she assured me it's easy – just go online and find a Broadband near you, or start your own.
"It's so important for the younger generation to not give up hope for our planet. We can change this around, and have some fun doing it,wp_postsSusie said. "To younger queers who want to be in the movement – jump in, the water's fine! And you can help keep it that way!"🌲
---
edited by Heather.
---