Emo is less of a genre than it is a state of mind. For MALLRAT, a queer and emotional three-piece band, it's also a spiritual release, a community-builder, and a comfort. As millennials, Melo Davis (vox, guitar), Ana Meili Carling (vox, guitar), and Rachika (drums) came of age when emo music balanced its height of popularity with its status as a refuge for angsty loners connected to their MP3 players. It's painful to admit that emo from the aughts has not aged well. Sad white men with teen girl fanbases feel suspicious enough, but the cringingly misogynist lyrics override the pleasure of nostalgia.
Without the emo of our younger days, what will become of us, the still angst-ridden? What of our yearning, our grown-up hurt, our revenge fantasies, our escapist desires? For this, MALLRAT is a balm. The band got together in Brooklyn in 2016; while Davis and Rachika were in the original lineup, guitarist Em Boltz preceded Carling in the role of vocals and guitar. When Boltz moved away, amicably leaving the band, Carling was an easy choice. Having shared a number of shows with their other projects Lucky Cat and Cutting Room Floor, Carling was already familiar with MALLRAT. This September after three years of songwriting, MALLRAT released their second album, "Maybe Someday We'll Live By A Lake".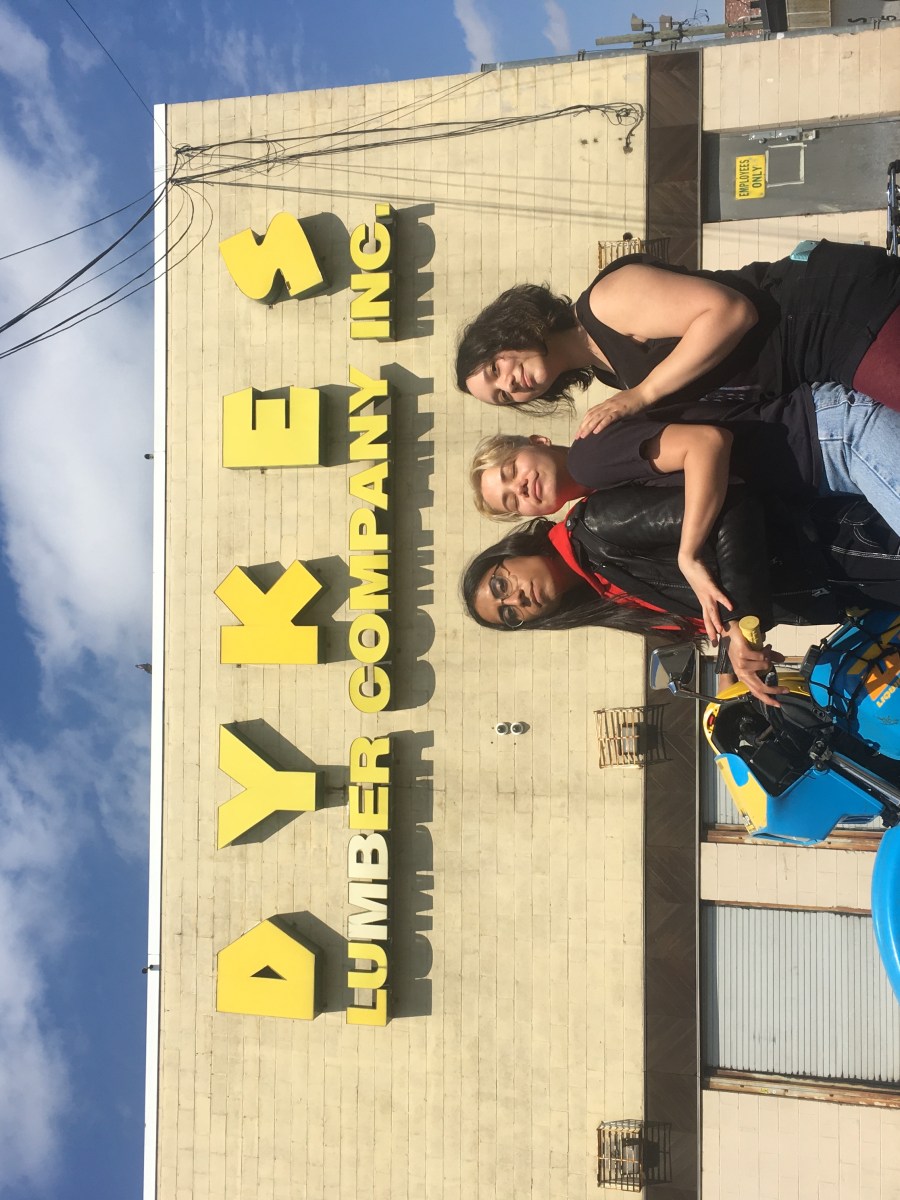 The band's social media pages describe their music as "intricate transcendent emo," not just a style, but a range of feelings, a state of mind, a way of being. The storytelling on this album disregards the need for linear narratives. The present can form and re-form the past: a painful relationship in retrospect becomes cruel, a time where it seemed death was near is now lifetimes away. The future can change the present too. Dreams of escape or redemption give hope, even if tinged with a bit of sadness.
Davis wrote the songs on the album between 2017 and 2019, and "Flood Tide," the album's opener and lead single, is one of the older gems. Davis begins ruefully: "Let my guard down/the first in a while," and it sounds almost like a confession, a retelling of the potential risks of vulnerability. Throughout the song, Davis wails the questions, "Are you trying to make me cry?/Are you gonna make me cry?," a weary acknowledgement of a long-time pattern of hurt. Because MALLRAT lacks a bassist, the instrumentation on "Flood Tide," as well as most of their songs, focuses on the interplay between the two guitars as well as Ro's drumming, a distinctive style developed in her time with MALLRAT. Says Ro of her approach, "Drums has always been more a side instrument for me compared to guitar…Since I'm more of a guitarist and a harmony-minded person, I approach drums as a melodic instrument as much as a rhythmic one." Her intentions show: the drums have a voice of their own, sometimes bringing harmony, at other times dissonance.
For Davis, a former emo kid himself, writing is very much a spiritual process, an act of creation rather than vulnerability. Lyrics that may feel exposing to other artists feel like more of a comfort in his process. "Because I'm channeling when I write my songs, it somehow doesn't feel that vulnerable!" he tells me. "It's a spiritual and intuitive process…I feel like I'm protected and grounded…I'm weaving different threads of my experiences through this spiritual process, and then people get to look at this fabric I made and be swaddled by or roll around in it."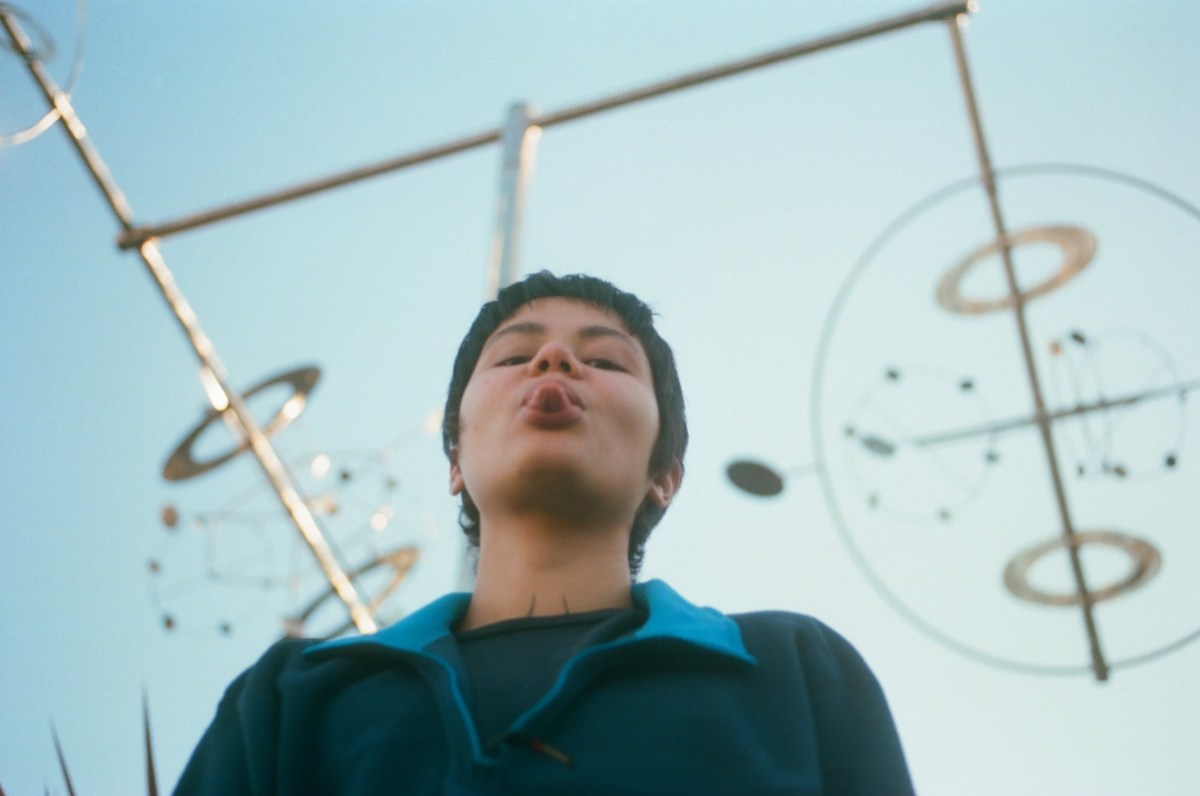 As in "Flood Tide," "How God Birthed Me" builds its emotional cadence using a sparseness of lyrics and repetition of refrains, giving the listener a chance to re-hear and re-think the idea in its different contexts. In this case: "I could have died back when I was ready to." "How God Birthed Me" belies a degree of intimacy with death combined with a lack of fear around it. The swaddle-feeling comes through in the sonic elements of the song, with a few lonely, swaying chords that carry Davis's melody. Carling and Ro layer their instrumentals on, building up to a final outburst in the closing verse where the instrumental dynamics rise to match Davis's voice, the two nearly getting lost in each other without competing, weaving in and out.
As for their self-assigned emo label, Carling refutes the idea that emo has any type of homogenous sound. "I have always thought of emo as more of an emotional descriptor than a genre descriptor for this band. Maybe I think of emo music that is sort of angsty but also sincere and appeals to young people who might be searching for something relatable while feeling isolated." Davis, who was one of those sincere and isolated kids, explains his then-relationship to the genre: "It made me feel really special to feel like I had my own music that I didn't have to share with anyone…It was nice to feel a sense of agency over the kind of media I consumed and to feel like it reflected my emotions."
Paradoxically, it's easy for lonely songs to make one feel less lonely – that's part of why we're listening. Says Davis of the music they listened to in high school, "I remember feeling connected with the general sense of angst and anger that those bands radiated, without necessarily understanding what they specifically were angry about." In retrospect, thinking about my own pop-punk/emo phase, lyrics of my favorite bands are shocking in their disdain for women. In one, the singer fantasizes about an ex's violent death, complains about making money off of adoring female fans, and drones on and on about his (very obvious) God complex. Another was so Orientalist that it feels almost satirical, singing about slitted eyes, and repeatedly outright stating his specific preference for Japanese "girls."
In emo tradition (like much music and art over the last few centuries), MALLRAT draws from experiences with romantic entanglements, but they also honor the love, anguish, and pleasure that arise in friendships and other platonic relationships. It's something that feels particularly queer, especially in knowing that those lines aren't always so clear. Here, intimacy, pain, and possibility aren't the domain of lovers only.
In the middle of September, I logged on to Zoom to attend MALLRAT's release show for Maybe Someday We'll Live By A Lake. I'd seen MALLRAT live a couple of times already, but this is the first time I had seen anyone play music in this format. Davis was alone in his box, as was Carling, who played songs from their solo project, Luckycat, in which Davis is also the bassist. Also on the bill were Fear Not Ourselves Alone and River Spirit, two bands that have shared space and show fliers with MALLRAT in the past. Rather than each band playing a full set, the four acts each played one song at a time, chatting with everyone between songs before one would sheepishly volunteer to play the next. After Davis's acoustic performance of "How God Birthed Me," I heard a gasp from one of the boxes, followed by a shout of my name. It was a friend I hadn't seen in years; I wasn't sure if I would ever see her again. But there she was, with a mutual thrill of surprise between us. A shift occurred: I felt less lonely. I ran into a friend at a show, just as I would have at a time when we could inhabit venues. It was a bittersweet adjustment to a new reality.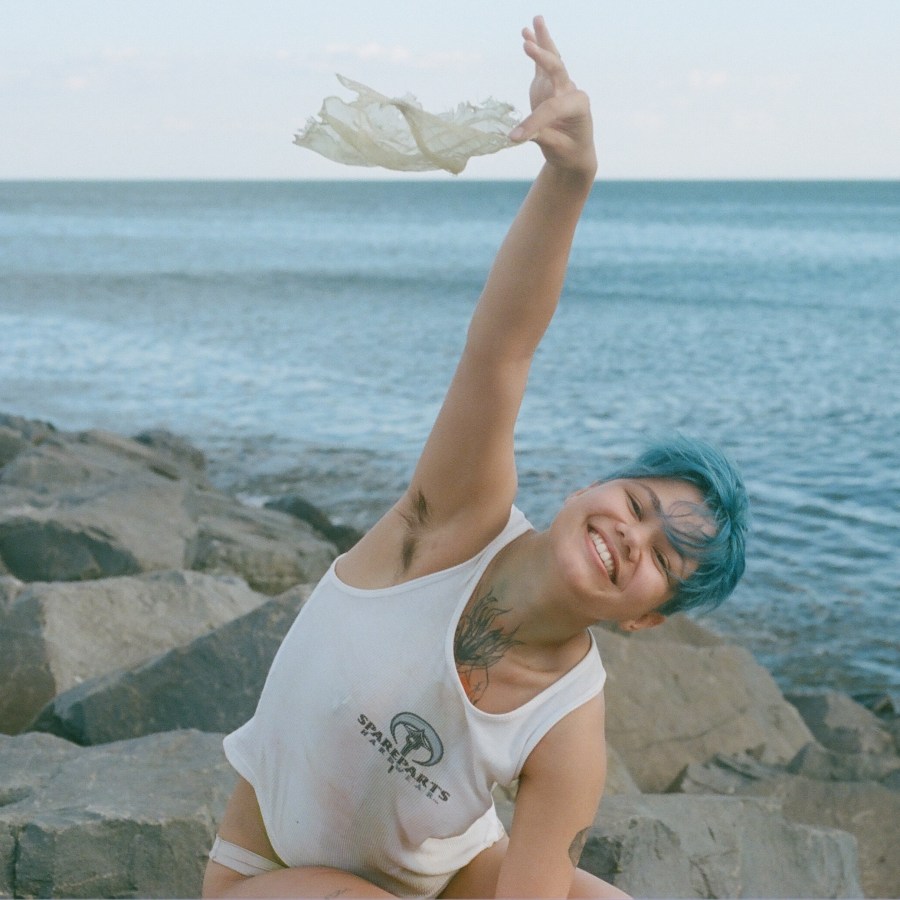 Davis-as-MALLRAT played a song I'd seen them play with a full band a few times, long before the album release. "Maybe Someday We'll Live By a Lake," the record's eponymous track, is sweet, slow, and wistful. "Do you think it's been a good two years?/I know you're not happy but/Maybe someday we'll live by a lake," he sings, echoing queer desires of refuge and safety. Despite the tragedies large and small that may transpire, imagining or wishing for something different can be a necessary escape. Another time, another place where things could have gone another way. Or maybe something different lies ahead – new intimacies, new lovers and loves lost, quiet fantasies of leaving the big city – we can't know yet, but maybe we will. Maybe someday.
Download Maybe Someday We'll Live By A Lake.