All photos by Phobymo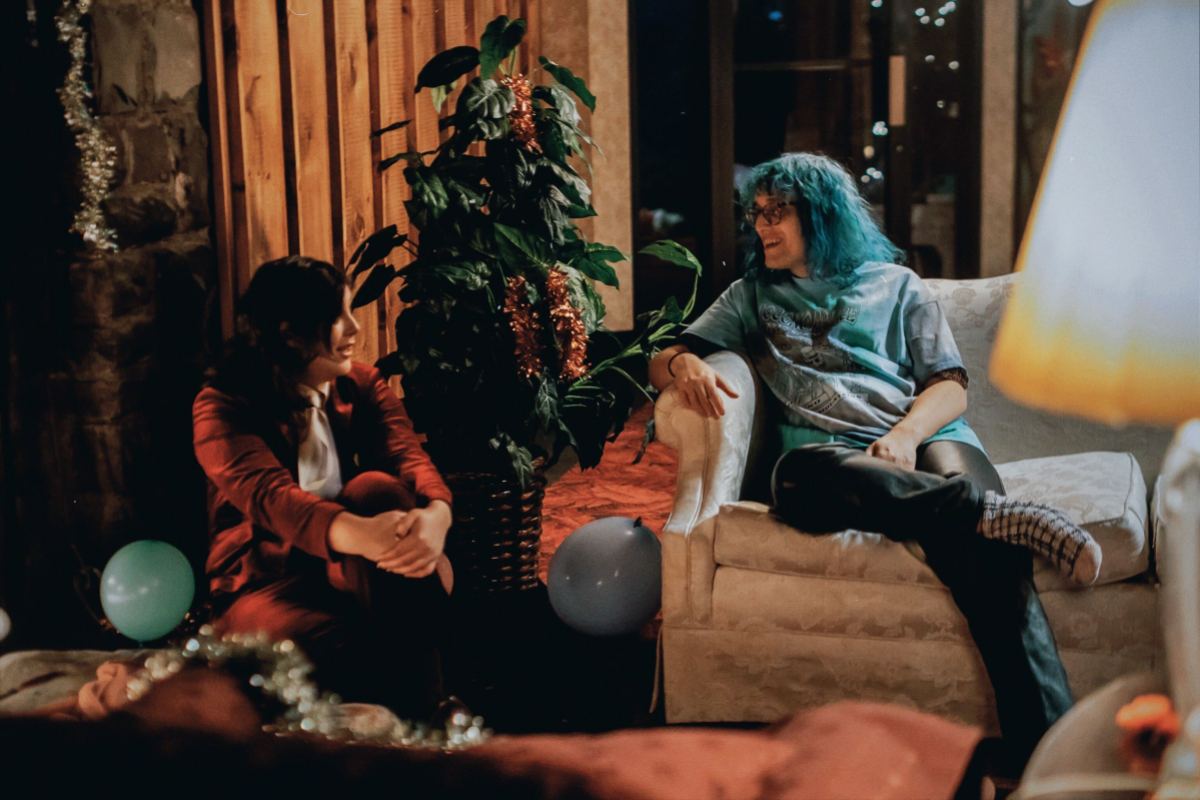 Back in 2018 when I was still living in Pittsburgh, my friend Jed and I went to see a Lucy Dacus show at Club Cafe on the South Side. I was a pretty new Lucy Dacus fan and only knew the lyrics to a handful of songs. The opener was Deau Eyes, and they were a new band for me that I instantly was a fan of. When it was time for Lucy and Company to take the stage, the room was electric.
Club Cafe is kind of a modest venue, with mostly standing room and a bar on the right side now. I've seen many shows there, but this one still remains one of my favorites. By the time Lucy sang "Night Shift,wp_poststhe whole room was singing along. It was a powerful moment. If you know the song, you know the lyrics are emotional, resonant, and intentional. The song closes with the lines
"In five years I hope these songs feel like covers, dedicated to new lovers."
So, it's been five years since the release of Historian. And now, we have a music video for "Night Shiftwp_postsstarring queer heavy hitters like Jasmin Savoy Brown, E.R. Fightmaster, Carmen Maria Machado, and more.
The setting of the video takes place at a Wizard of Oz fan convention at a motel with Lucy Dacus playing a character who is working the night shift as these fans makeout, dance, and lose their sparkling shoes. It's such a fun video that I really enjoyed watching, seeing different queer people in almost every frame of the video.
The video was directed by Jane Schoenbrun of We're All Going to the World's Fair fame. I got to sit down with Lucy and Jane to talk about this moment, what it means to both of them, and the splendor of queer joy displayed on video.
As stated earlier, Historian came out five years ago. It was Lucy's second record, and she tells me she felt an intense pressure to sum up the entirety of her artistic voice and vision in this album.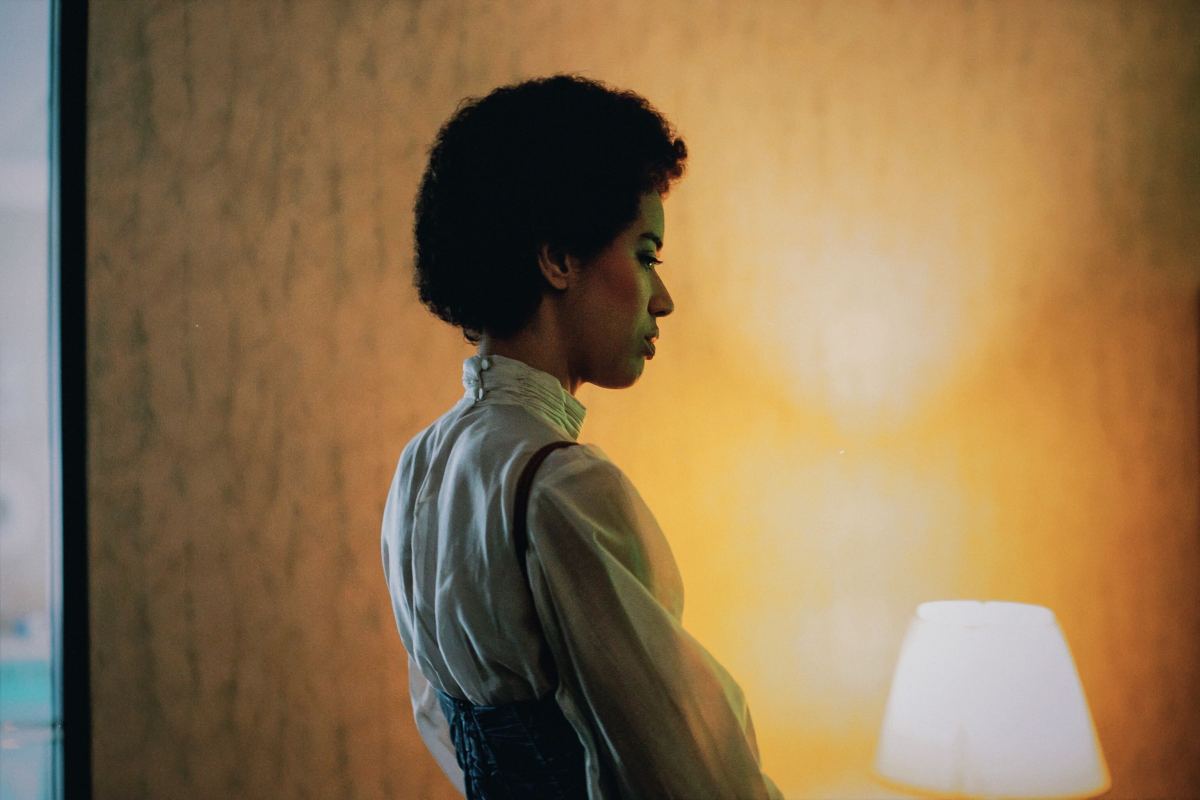 "My first record I didn't intend for anyone to really hear. And then once people were into it, I was like, I need to make something that encapsulates my worldview so that people understand me at a core level and so there's all these songs about, like what I think about death and loneliness and like connection and how to be. It's pretty abstract. But I don't feel like the need to be that serious or precise anymore,wp_postsshe says.
This shift in ideology was brought on by getting older, of course, but also being around more creative people, like Jane.
Before we dig into the video, I talk a little more with Lucy about the legacy of "Night Shiftwp_postsas a song. It's arguably her most recognizable track, and one that queer people I've known have really resonated with. As a song, it has the bravado of a big time ballad, but it also encompasses this quiet tenderness. It's just…really good. So of course I had to know more about how Lucy feels about having written such a powerful song.
"It's much bigger than I thought or intended it would be. I think it is cool that it resonates with queer people. Maybe it's just sort of a reluctant optimism at the end of it. Being like, maybe time will pass and i'll feel better about this. I feel like that's something that I have to say to myself and other queer friends have to say to themselves if other optimism is not feeling at hand or if everything's kind of pointing towards things staying bad,wp_postsshe says. "You kind of have to like launch your hope pretty far into the future. But still maintain it. And I feel like I tried to do that in my life still, just like even if it's a really far down the path."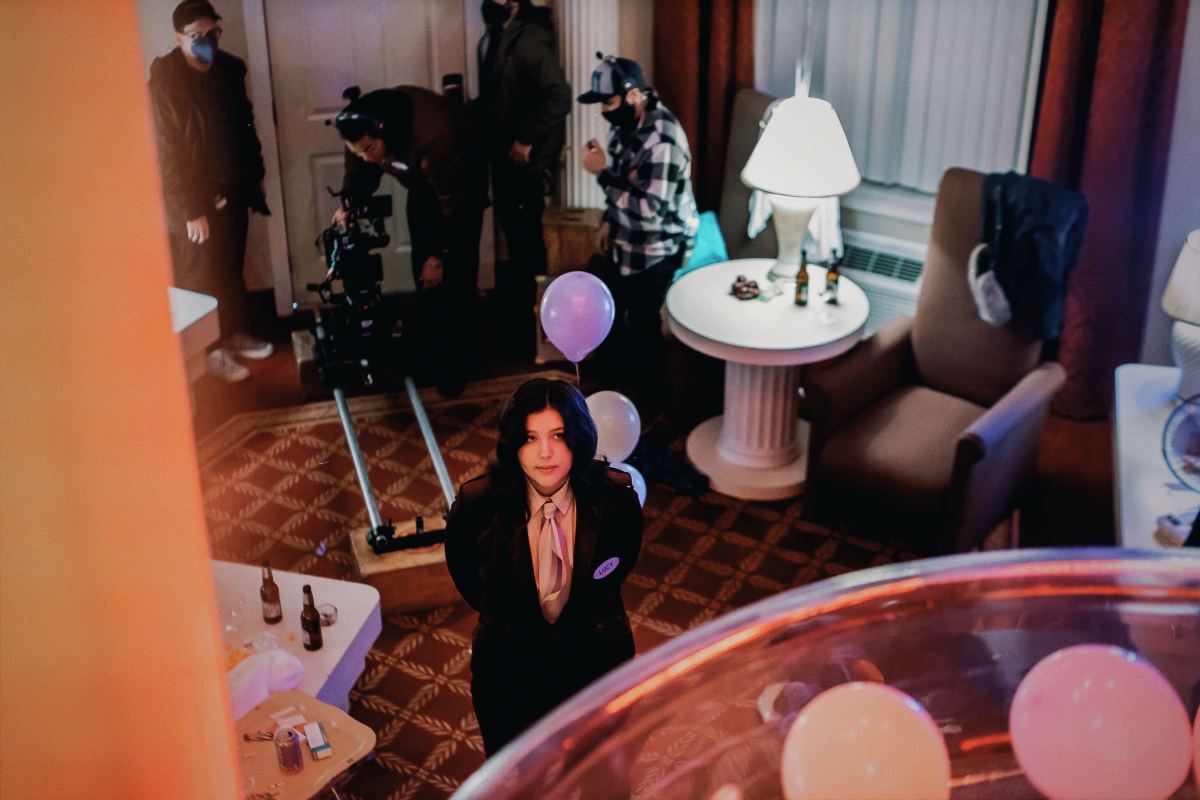 During our talk, I find out the idea for the video was Jane's, and it came to them in a dream.
"I had a dream a long long time ago about a girl whose high school is putting on a production of The Wizard of Oz and she has a sad queer experience at the cast party after this high school play. But I hadn't thought of it in years. I had been consciously trying to think of what idea would be right for 'Night Shift,' that would justify me actually saying 'Yes, I am the person to do this for you, Lucy.'"
They add, "I woke up with this idea of a fan convention that's also sort of like a furry convention for The Wizard of Oz going on at a hotel where Lucy's working the night shift. And it felt really right. I think my work in general tends to explore fan culture as a metaphor or lens to understand queerness and, of course, the idea of transformation in LARPing or whatever. I think there are very potent queer and trans applications to those ideas."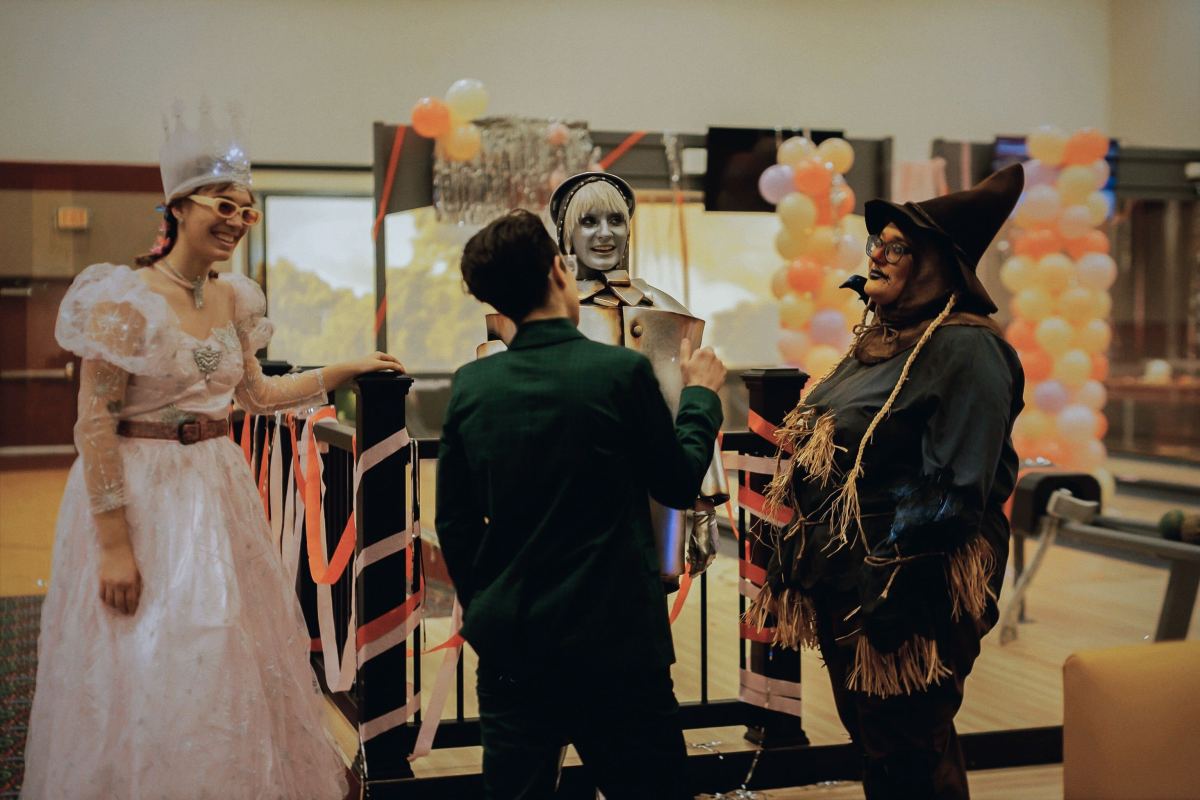 One thing that Jane brought up that rings super true for the video is that their films sort of tend to explore the "darker parts of transition and queer experience,wp_postsbut directing this music video was a chance for them to highlight "queer joy and embodiment."
The video leads us to this great moment where Lucy as the Wicked Witch of the West and Jasmin Savoy Brown as Dorothy have this starry, movie kiss. It's exactly where the video should end, and it's such a joy to see. Claiming queerness loudly and in the face of dangerous anti-queer rhetoric is more important than ever at this time.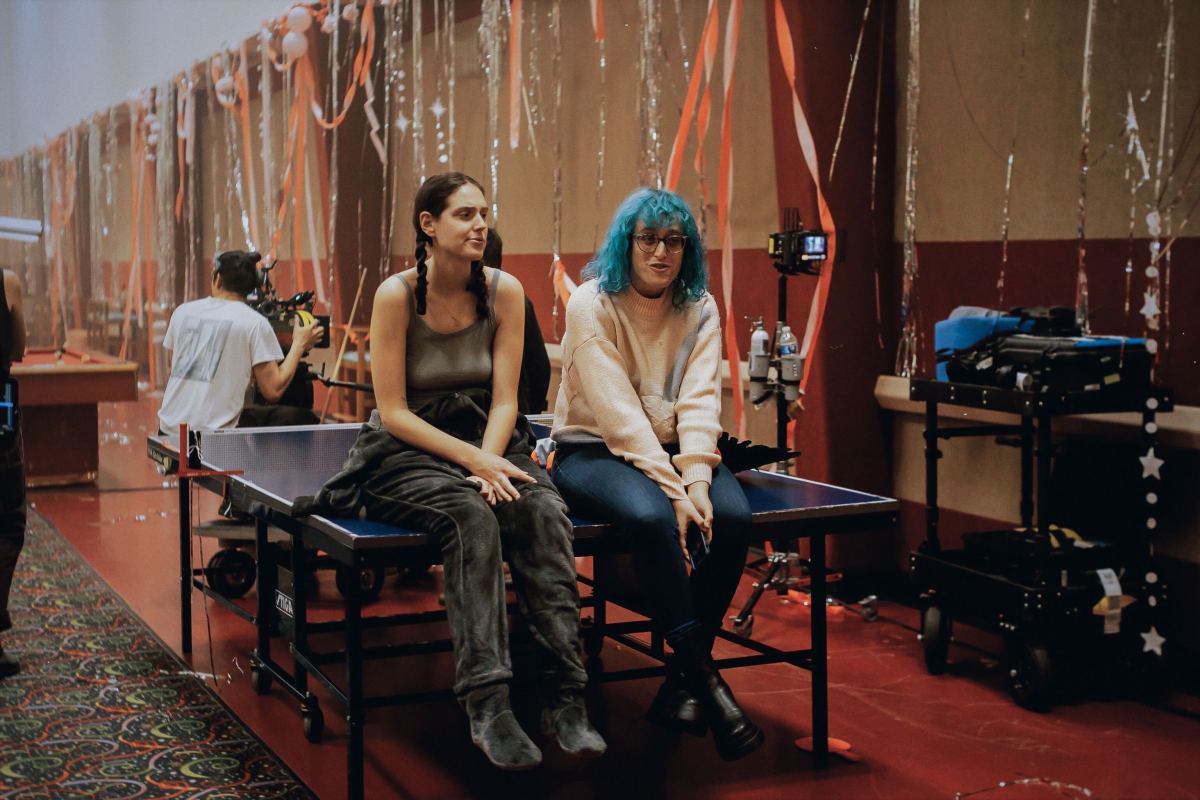 Bringing on Jasmin Savoy Brown went hand-in-hand with bringing on Jane as the director. They both wanted to work together, so Lucy made it happen. Author Carmen Maria Machado was a friend of Lucy's from years back who always wanted to be in a music video, so she was brought on. E.R. Fightmaster and Lucy had only met once (and DMed about a vacuum for a long time but we didn't get into that lol), and when Lucy asked them if they'd jump on a flight to the Poconos, they were down from the jump. Phoebe Bridgers, Lucy's bandmate from trio Boygenius, is also in the video.
The behind-the-scenes of the video sounds like it was a labor of love. Just a bunch of queer folks getting together to party a little and shoot a music video for a great song. It just sounds like so much fun.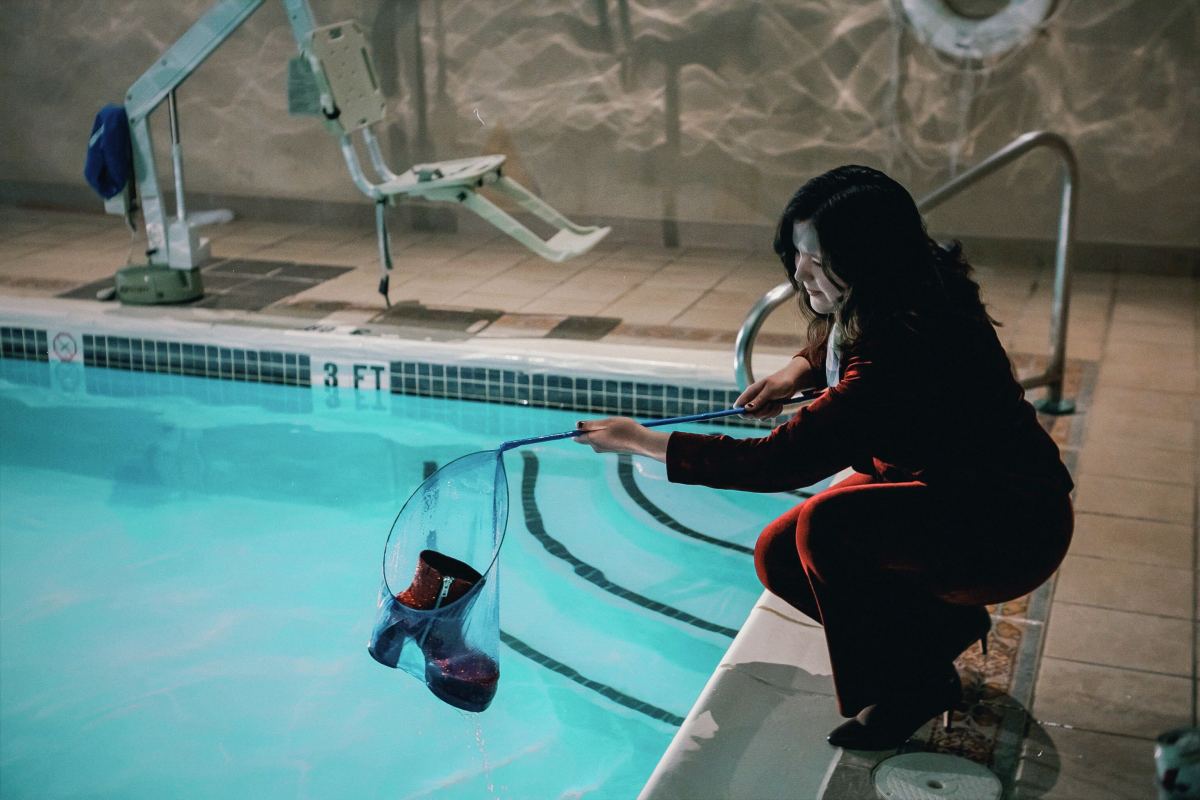 "I think I just wanted people that I love and respect to be there and in general when I make anything I try to surround myself with people that meet that criteria because it just makes it more fun. Makes it more meaningful. And I don't know, it's better than showing up to do something with a bunch of randos that don't care,wp_postsLucy adds.
Behind-the-scenes, there was a lot going on with people overheating in their costumes and everyone preparing for the big kiss. I asked both Jane and Lucy what their favorite in-front-of-the-camera and behind-the-scenes moments were, and they both talked about the same moment: shooting the kiss.
While they were filming, Jane had put on the song "I Love You Always Foreverwp_postsby Donna Lewis, and it was playing on repeat throughout that moment. I thought I had never heard of the song, but it's the one you're thinking about. Such a playful and heartfelt song to accent a moment with.
Lucy also highlights moments in the video like the shot where she is pouring water out of a red, sparkly boot, and the shot cuts to Jasmin Savoy Brown walking down a hall, limping, having lost her shoe.
I think all of the great parts of the video are highlighted by the location, which Jane found. They originally wanted to shoot in the Catskills but ended up in the Poconos at this resort that is "east coast famouswp_postsfor having big champagne glass hot tubs.
"It's a real mix of family friendly and a post-Playboy Hugh Hefner American erotic and I mean, what a blessing to walk in there and find it. I find every project I do, when it's time to make the thing, I need to fall completely in love with something,wp_poststhey say.
At the end of our talk, both Jane and Lucy sang each other's praises, which was really touching to hear. Watching queer creatives come together to make something really special is a thing to behold. And you can watch the new video on YouTube now! What a treat for you.
"Getting to be friends with Jane and getting close to the people that made it is absolutely the biggest takeaway for me. We had a premiere the night before it came out in New York,wp_postsLucy says. "And people came from out of town, and I feel like everybody was taking me and Jane aside and saying 'you really did something special' and Jane and I get to kind of look at each other and like we did something that we should be really proud of, and we just get to know each other forever now."