Lil Nas X's queer latest video for MONTERO (Call Me By Your Name) has got everybody chatting — Christians, Satanists, queer folks, and even corporations. His debut album, which he has confirmed will also be called MONTERO comes out this summer, and when talking about the video behind the first single he said "It's brought a new confidence out of me. To be able to say, 'You know what? I want to do this.' And I don't give a fuck who's upset about it."
Most of the chatter is around the (stunningly beautiful) visuals of the video and the message behind it all. In it, he strums a pink glitter guitar in a fantasy field garden, gets judged by versions of himself clad in wigs, makeup, and nails, and yes — pole dances down to hell and gives the devil a killer lap dance.
Let's get into it.
---
Shelli Nicole: So I know Lil Nas X from his very obvious big hit "Old Town Road." I loved the song then and low-key still do. All the remixes were dope and I just thought, cool, here is another good new artist, with another good song — can't wait to hear more. I love that he disrupted the Country scene then and was ruffling all the racist white feathers. Is that when you became aquatinted with him as an artist?
Dani Janae: Yes absolutely, "Old Town Road" came out and I was like who is this kid? Because that song did not leave my head for weeks. I was singing and warbling in my apartment all day. It's still a very good song
Shelli Nicole: Literal weeks! We should have known he was always going to be a bit of a disrupter though. That song took over all the charts, including the country ones which they quietly and quickly removed him from after deeming it basically "not country enough." He's been making people mad and I love that.
Dani Janae: Totally, there's something so powerful about a young queer Black man storming into the scene that way, especially the staunchly white country scene.
Shelli Nicole: Before we get into the video for MONTERO (Call Me By Your Name) — do you have a history with the church or Christianity?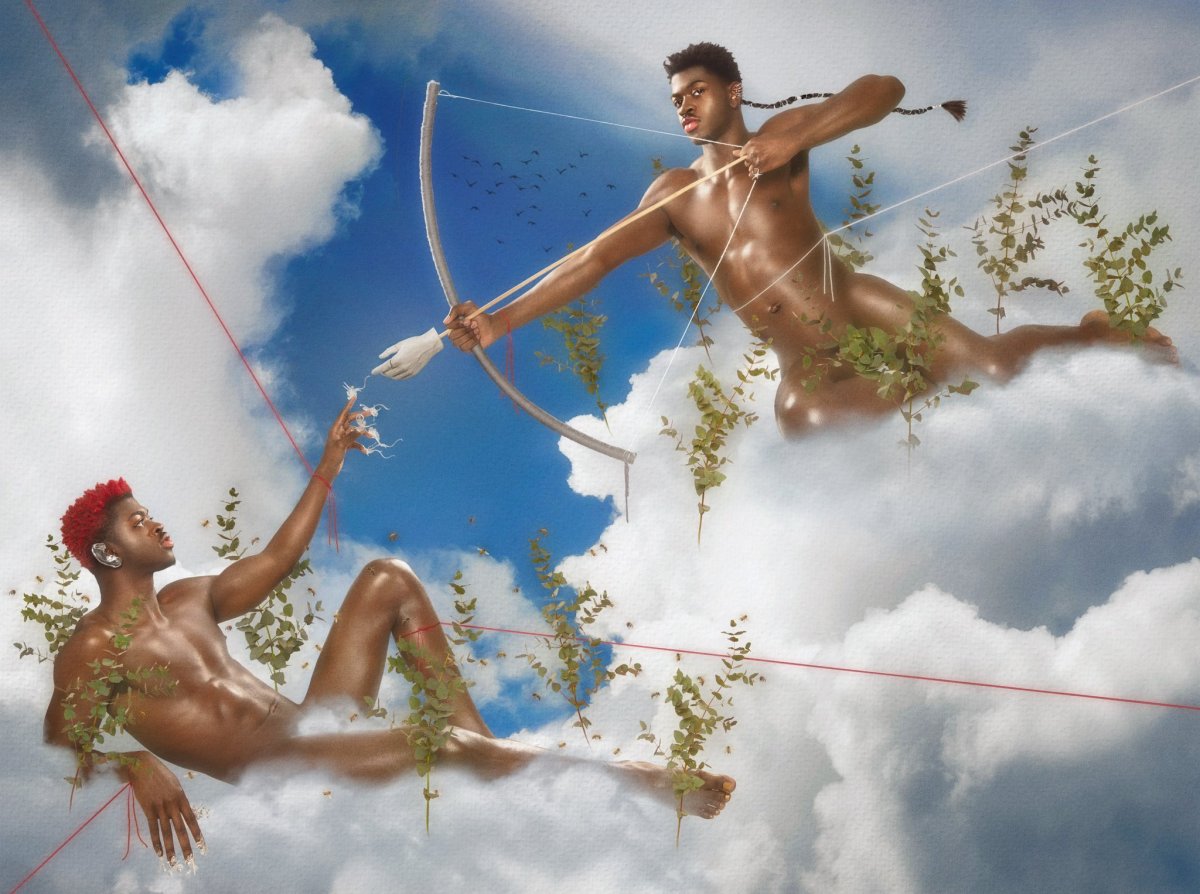 Dani Janae: Damn that's a good question. I do have a history with both. I think very similarly to gay people before me I believed in a very white male capital G God that did not believe in me. I grew up believing every bad thought meant I would go to hell. So I just lived in fear for so many years of my childhood. Coming out meant I would go to hell for sure so that's when I kinda decided my own happiness over serving God
What about you?
Shelli Nicole: I grew up in the church — my dad is actually a pastor.
Both of my parents have a pretty amazing life story, but one short one — after getting clean from drugs and alcohol they refamiliarized themselves with the church and the Lord they knew growing up. My parents have been clean since I was like three, I think, and them becoming so meant that my siblings and I were now part of the church.
So I grew up hearing all the shit the church spews and often got silenced by church folks for asking too many questions. Def heard gay people were going to hell before I knew what "gay" or "hell" even truly was. My parents never spread that kind of hate to me directly, but I know parts of them still believed that and maybe do to this day. This video though — it def bought out some stuff in folks, lol.
Dani Janae: People are ANGRY, it's honestly not shocking but it's still heartbreaking to see the backlash. I feel like he handles it so well though.
Shelli Nicole: It's not shocking in the slightest, everything came up from from every community that you would imagine. "What about the kids watching," "Black Men & homosexuality = ew," "strippers are horrible people," and so on — it's tired.
Dani Janae: Yes, the "think about the children!" hand wringing is so TIRED. No one thinks about the queer and trans children who are suffering under oppressive language and legislation perpetuated by Christian ideals.
Shelli Nicole: EGG ZAK LEE. When you were growing up, can you think of any music videos that just influenced you and your future so much — in the way that these folks are saying MONTERO will? Or is that not something you can recall?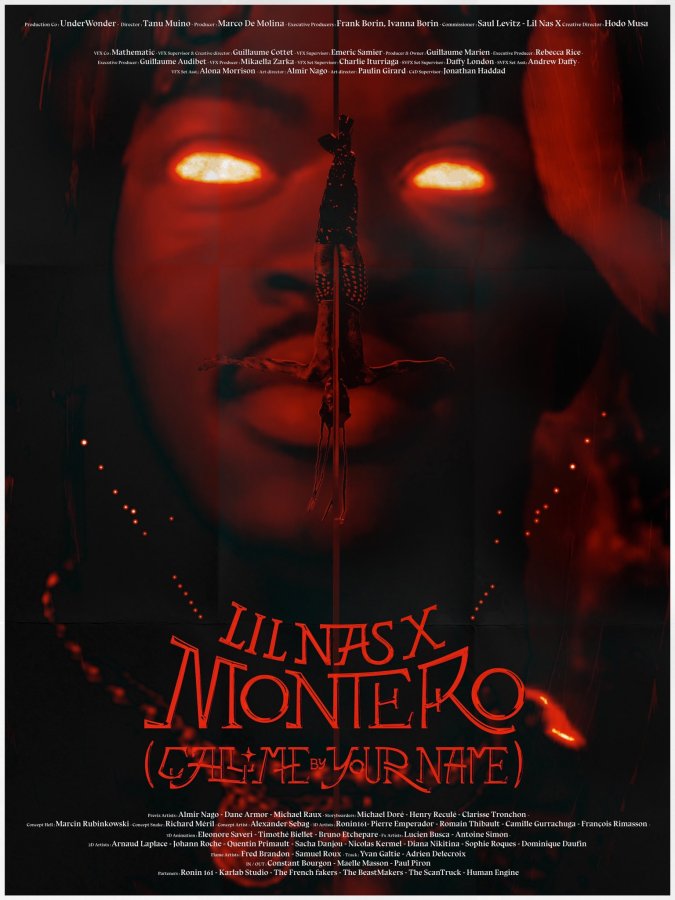 Dani Janae: It's funny, the things I always cite as "making me gay" were innocuous things like music videos that were clearly geared toward a hetero audience. Like I was obsessed with video vixens, just watching beautiful Black women dance around influenced me even though I could tell I was not the intended audience. But there was no gay art that condemned me to a life of homosexuality the way folks think Montero will. What about you?
Shelli Nicole: If anything, things like music videos may have slightly confirmed a feeling I already had or gave me a name for it. Mine was the video for Crazy by Aerosmith, seeing how Liv Tyler looked at Alicia Silverstone in this one scene made me go "hmm that's how I look at girls. I'm not the only one? Cool."
Going back to how he's handling it, seems like he's holding his own. His letter to his 14-year-old self? I fucking cried.
Dani Janae: It has to be so emotional for him. And yeah when I saw that tweet it really resonated with me. Through therapy and stuff, I think a lot about the life I lead as an homage to the frightened little girl I was. The girl that endured a lot of pain but still kept on living. I think many of us queer people live our lives so loud for our younger selves that were often bullied and beaten into submission
Shelli Nicole: For sure, just because I fought back on so many of those Christian ideals when I was younger, doesn't mean that some of them didn't stick. Those were the ones that took the most work to rid myself of through things like therapy.
Videos like this make me mad happy for young Black queers. It's someone on their level showing their rejection of the oftentimes traumatizing cishet Christian ideals many of them are currently being taught. I live for anything that will shorten (or make obsolete) the pain of younger Black queers.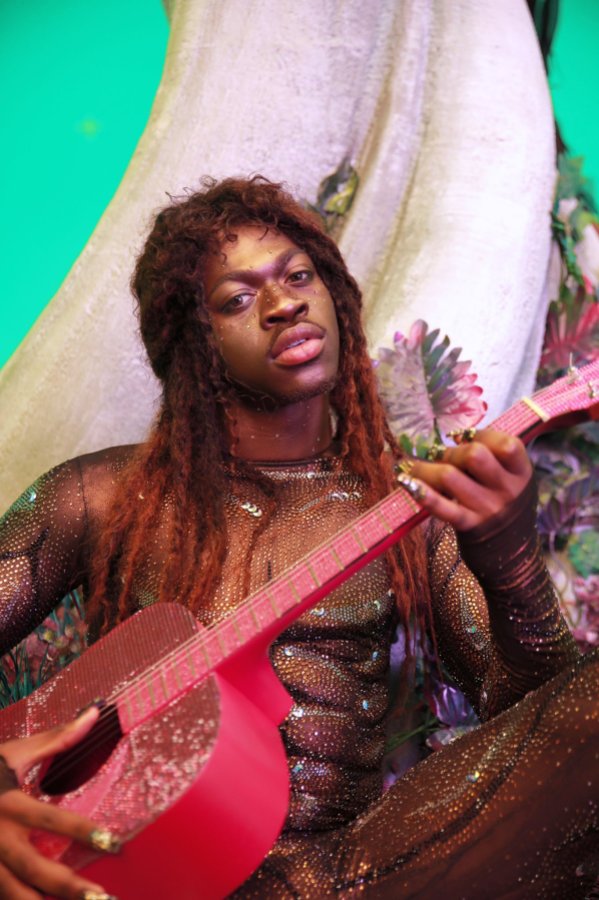 Dani Janae: Yes exactly, if they get to live bolder happier lives because of this then I'm all about it
Shelli Nicole: Let's get into some lighter territory before we wrap up — favorite part of the video and yes, you can have more than one lol.
Dani Janae: Definitely the part where alien Lil Nas X starts to go down on the other Lil Nas X. I was like "Okay I've had that dream before." But also THE POLE TO HELL OMG
Shelli Nicole: LIKE WHO THINKS OF A POLE DANCE DOWN TO HELLLLLLLLLLLLLL!!!!
Dani Janae: LOL I was like this dude's mind!
Shelli Nicole: I was a huge fan of all the aunties doing the judgment — when I think of who would judge me about my sapphic sinning, it is def finger-wagging aunts with hair stacked on high.
Shelli Nicole: The visuals are stunning — like, the fact that he used a scene from Spongebob to explain what he saw for that judgment scene? Give him all the monies, please.
Dani Janae: Lol that little fact had me dying
Shelli Nicole: I am fucking sad I can't put my booty on someone's daughter to this song though.
Dani Janae: It's so creative and colorful. I feel like we don't see music videos with this level of creativity much anymore, and YES like I can just picture me dancing on some hottie to this song in a sweaty club. I can't wait to see the remixes that come out.
Shelli Nicole: OMG remixes, I didn't think of the remixes!
I just hope that he is clinging to his chosen family — and the given family that accepts him — and keeps coming out with this kind of creative content for us to revel in. If he ever does see this he needs to know that this dykey aunty is proud of him and this dope journey he is on.
Dani Janae: Right? Looking on with tears in our eyes like "Yes baby! Work that pole!"