Happy Sunday Funday, well-cut slices of pumpkin pie! It's been a hard week, and I know we're all tired of talking about the election, so here's a bunch of warm and fuzzy news about LGBTQ folks around the world to make it all better.
#WeAreFamily2014 Is About Celebrating Your Big Gay Family
Design*Sponge creator and Queer Crafter In Charge Grace Bonney wants everyone to head over to Instagram this month and showcase their beautiful queer families – no matter what that means. Bring your pets, sister wives, soul twins, and BFFs!
With the holidays right around the corner, my thoughts are always centered on family. This is the one time of year I get to spend with all of my family, and being with those special people makes the cold weather seem a little less daunting. Families can look and feel like a lot of different things to different people: spouses, partners, companions, friends, siblings, neighbors, children and pets – there is no wrong way to build a family as long as it is filled with love. One of my favorite things about living online these days is getting to actually seemore of people's families. TV and movies are filled with "perfect" families this time of year, but I love that social media has given me the chance to get to know so many real families through funny photos, stories of failed recipes, short videos of new babies and all sorts of updates that share moments from the day-to-day lives of families everywhere.
This Diagram Is The Most Important Diagram
Wanna know where you can smoke weed and get gay married? OK, good.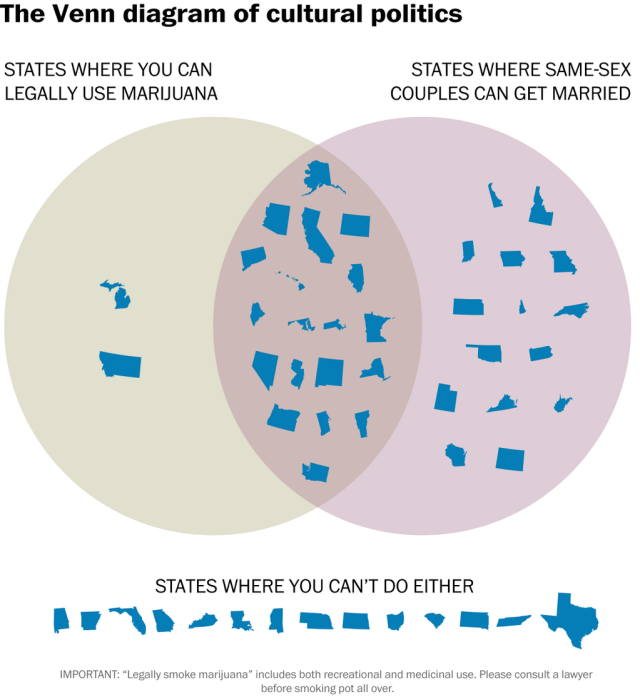 The UK's Rainbow List is Worth Celebrating
The Independent's Rainbow List this year celebrates some of our favorite people (Paris Lees and Heather Pace come to mind) as well as a bunch of other women and trans folks, which is kind of awesome. Go check out the superstars of the UK's queer rights movement!
Hong Kong Just Had a Huge Pride Parade
Over 9,000 people came out for LGBTQ rights in Hong Kong this weekend:
"Each year more and more people are coming out. They're trying to provide the message that there's nothing inherently wrong with being gay — it's just two people in love with one another," Alison Yung, a 32-year-old marketing director, told AFP.
Pussy Riot Speaks Out
Masha Alekhina, Nadya Tolokonnikova, and Petya Verzilov talked about fighting the man at the MoMA.
Out: You were obviously at the Sochi Olympics, and there was a huge movement to boycott them in reaction to the anti-gay propaganda law. Do you think the international community should have boycotted them?
Masha: We think boycotting is the easiest way to protest–
Nadya: –and the most boring.
Masha: Yes. And we are more, I think, creative. We try to [use] more interesting ways to protest than just boycotts. But, anyway we … [Russian] …
Nadya: Appreciate.
Masha: We appreciate people who [do] anything, even if it's just boycott.
We Won a Thing in Malaysia
Malaysia's appalete court just ruled that a law criminalising cross-dressing was unconstitutional because it fails to honor trans folks and is"degrading", "oppressive", "inhuman" and "depriving." The ruling was unanimous.
Little Girl Takes on a Preacher, Wins
Go home, Lea DeLaria. I'mma let you finish, but this girl had the best preacher yell-back of all time.
"Blah, blah, blah, blah, blah, blah!" the girl said in between all of the preacher's statements. "Stop talking, no one listens!…Shut it! Piehole should be quiet!…Nobody wants to hear you!…Jesus blah blah Jesus blah blah."
Laverne Cox is Woman of the Year, My Lifetime, All Time
Glamour magazine made Laverne Cox Woman of the Year! Now I won't feel as guilty for buying their latest issue at the airport.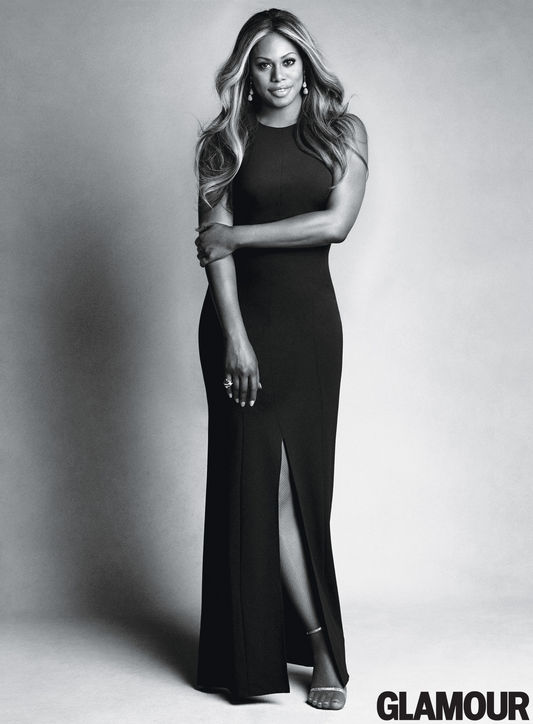 "So much of the year I've had is historic, but this is a moment that is bigger than me. I meet people who say that my role has given them the courage to say, 'This is who I am,' and, 'I can transition and be successful and be out as a trans person,'" says Cox, who keeps a daily list of what she's grateful for. "We have this internal compass of the truth inside of us. And that is our job, really, to quiet all this noise around us and listen to that."
Meet-Ups This Week
+ TODAY! At 3PM, Los Angeles 'straddlers are coming together for a queer women's book club. Probably you should go. Later on tonight, LA will find the SUPERQUEERO they've been looking for. And chances are, it's you, on a dance floor, doing crafts.
+ November 11: Calling all Twin City queers! Wanna hang out with your fellow 'straddlers? Wanna hang out with Dannielle and Kristin from Everyone is Gay? Like the smell of books? If you said yes to any but especially all of these questions, THIS MEET-UP WAS MADE FOR YOU.
+ November 15: Boston's upcoming queer and animal rights book swap is going down! It might be a lot to take in alone, so go with your fellow queermos.
This Baby Otter's Gonna Make It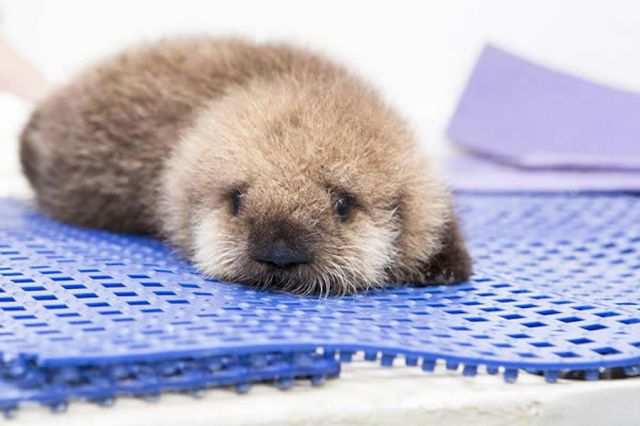 An orphaned otter pup is taking Monterey Bay – and the world – by storm. She's been rescued by a marine wildlife center, so she's gonna be okay.