The It Gets Better Project, which has changed  – and saved – countless lives in the United States in the face of gay bullying has finally touched down in Latin America.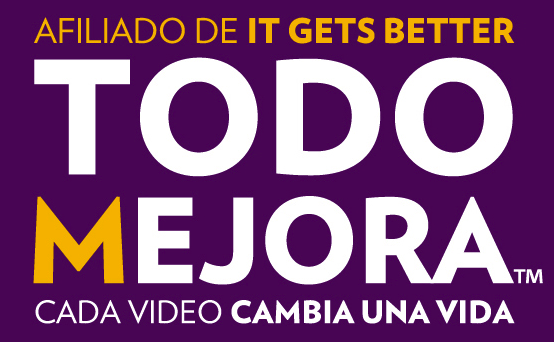 Todo Mejora, which is an official affiliate of the It Gets Better Project, was the brainchild of psychologists, researchers, reporters, lawyers, and activists like Júlio Cezar Dantas, who felt compelled to speak out about the mindless homophobia and violence that terrorizes LGBT youth and adults in his beloved Chilé after 24-year-old Daniel Zamudio was brutally attacked and later died in Santiago for being gay.
During the weeks Zamudio was fighting for his life, a TV reporter asked me, What can you really say to young people while Zamudio is in the hospital? 
I closed my eyes and said, "If you are a parent and are watching this, talk to your children, hug them; let them know they are loved. If you are a teacher or an adult caretaker, learn ways to teach about non-discrimination, respect and care. If you are an LGBT young person, know that for every time we are discriminated against, there are 1,000 times when we celebrate who we are and live fulfilling lives as LGBTs. If you are feeling scared, watch the videos on our page, download the resources, call a friend.  Don't hurt yourselves. It really does get better."
Dantas describes Todo Majora as a "project of compassion," and since its launch in March, it has gotten over 70,000 hits and garnered over 80 videos and testimonies from LGBT people in Latin America. "Everything gets better," reads the site. "Every video changes a life." In an effort to be as inclusive as possible, the Todo Majora crew searched everywhere from lesbian bars to the Internet to find living, breathing queers willing to share their stories and reveal their identities to spread hope. In regions where violence is a very real and permeating threat in the lives of many queer adults, this was a real challenge and took a lot of time; for Dantas, who defines hope as "the light in the darkest moments," it was a vital step in creating change.
The now-growing movement to end LGBT bullying and suicide faced a unique challenge in adapting the It Gets Better Project to fit an entirely new region, especially one which struggles with excessive rates of bullying and suicide, stringent gender roles and gender-based violence, and an overall culture of machismo. The language of Todo Majora fits the dialogue regarding gender and sexuality in Latin American countries, and the faces and stories are familiar and relatable to LGBT populations there. Todo Majora feels like home, and it was no small effort. Much like your favorite website Autostraddle dot com, the campaign is a labor of love that has grown to include volunteers and staff members working full-time elsewhere, all coming together with one common goal.
"We are empowered," Dantas said, "by the reminder of the importance of our task: to tell LGBT youth how beautiful they are, that there is someone looking out for them, and that even the worst days of their lives will pass, and it will get better."