DADT:
Good news! Remember how the Pentagon was polling straight soldiers and their straight partners about what to do about Don't Ask Don't Tell but not soliciting the opinion of the people it would affect most, which is gay soldiers and their partner? They are now making a mildly conciliatory concession in that area by meeting with "a group" of partners of queer servicemembers. They'll meet in the Military Partners Fo
rum in Washington, DC on September 16, and the process will be unprecedented in military history. This move is thanks to the work of Servicemembers United, the token queer group that the Pentagon is allowing to be involved in the repeal process.
The details are unclear and this may end up being not more than a token gesture – it's unclear how many partners are being met with and how much weight their thoughts are being given, and it's especially unclear how the group was put together, given that the existence of these partners should disqualify the soldiers in question from military service. But anyhow! As Servicemembers United says, "The plight of military partners is something that Servicemembers United has led the way on with our Campaign for Military Partners, and we have been pushing for partner input into the review process for quite some time. We are glad that the Pentagon recognizes the value of input from these silent heroes.wp_posts(@gltnewsnow)
EVERYONE LOVES GAY PEOPLE NOW:
According to the New York Times, Ken Mehlman coming out is not a bombshell, it's just like eh, because everyone is totally fine with gay people now, and Ken is just one of "several other members of the Bush inner circle who have publicly stated their support for same-sex marriage.":
Had a former chairman of the Republican National Committee announced in 2004 that he was gay, it would have been a bombshell. In that hard-fought election year, Republicans and Democrats were rushing to condemn a court for establishing the right to same-sex marriage in Massachusetts.
Six years later, in a midterm election cycle that is otherwise fierce, campaigns are largely silent on the issue of same-sex marriage — even as two federal courts have issued similar decisions in recent months upholding the rights of gay people to wed.
The center of gravity of the conservative movement in this election season is with fiscal conservatives. The Tea Party is infusing the Republican Party with new energy, and Tea Party leaders and supporters say they do not want to talk about social issues: even if they do not personally support same-sex marriage or abortion, they think the Republican Party spent too much time talking about them and not enough time trying to rein in spending.
Uh. Excuse me.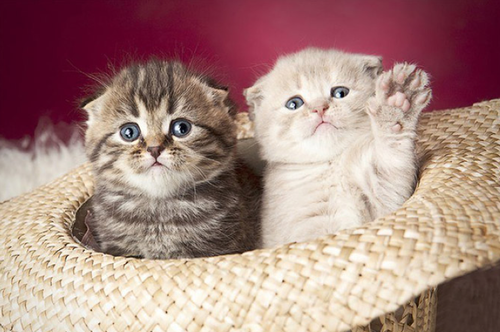 Then why don't we have equal rights?
BLOOD MONEY:
Anyhow, meanwhile apparently other Republicans are also emptying their pockets for gay rights. Queerty reports that The Folks Raising Cash for the American Foundation for Equal Rights also raise cash for "the right wing.":
Next month's AFER fundraiser, which will help pay the bills for Ted Olson and David Boies' Prop 8 ass-kicking, will raise millions. (Invitations are in the process of going out, but a pre-sale has already generated $750k.) And the privately wealthy folks (that's Singer on left, Thiel on right) putting on the event are lending their names and checkbooks to supporting a great cause. Except they often did the same thing for terrible causes.
Furthermore:
No wonder Mehlman doesn't feel any regret for helping orchestrate campaigns that relied on anti-gay vitriol: He doesn't have to. Nobody around him, including the most high profile same-sex marriage advocates at AFER (that includes everyone from Chad Griffin to Dustin Lance Black), are telling him to repent. Instead, so long as Mehlman, Singer, and Thiel can raise cash for them when it's most opportune, AFER's board is willing to let their past sins disappear from their consciousness.
These men, however willing they may be to now support the fight for marriage equality, are the same people who generated funds for politicians to go out and rail against our community. It's blood money, and the eventual elimination of Prop 8 will be funded by it.
Queerty thinks "something is terribly wrong here." They tend to think that a lot and are usually right. Ani DiFranco thinks that "generally my generation wouldn't be caught dead working for the man and generally I agree with them, trouble is you gotta have yourself an alternate plan."
So basically here's the thing: Republicans are comfortable with hypocrisy. SURPRISE!
EBERT:
Longtime fans will know Roger Ebert as a genuinely awesome person whose blog is a great way to spend six hours in front of your computer, but others will be pleased to learn that in addition to this, he is a proud supporter of marriage equality. Insert "two thumbs up" jokes here; the point is the Ebert says he's disappointed in Obama's lukewarm stance, and we want to high five him. (@advocate)