Hey there starship troopers! It's the holiday season and we're here to help you get your shit together in a variety of ways: recipes, kits, gift guides, holiday how-tos and so very much more. Come along with us, won't you, to Autostraddle Holigays 2011! FYI, if you follow the amazon links from our website when making holiday purchases, Autostraddle gets a little percentage of that money via our Amazon affiliates account, so we encourage you to do that All Season Long!! Thank you!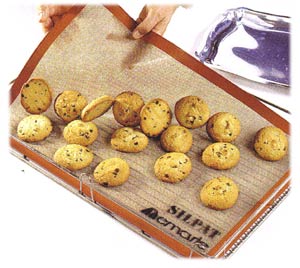 Baking anything, sweet or savory, is awesome. The only part that isn't awesome is scrubbing baked-on stuff off the baking sheet after. If you are smart, you have realized you can avoid this by consistently using parchment paper or tin foil when you cook. If you are even smarter, however, you will realize that you can buy a reusable baking mat which will be super easy to clean and also not kill trees or aluminum trees or whatever they make tin foil out of every time you want chocolate chip cookies or roasted broccoli.
Chef's Knife
Remember in Scrooged (the best Christmas movie of all time, bar none) where Bill Murray says "I've never liked a girl enough to give her sharp knives before?" That could be you! For someone at all serious about cooking, a good chef's knife is the best possible thing to own. They can get really pricey, but if you know your gift recipient is struggling with some Target brand bullshit, a Victorinox knife is a good place to start; they're pretty okay without being too expensive. If you are a billionaire/in true love, you can try a J.A. Henckel or a Wusthof. Maybe you could also get a cute little knife, like this one from Kuhn Rikon which is surprisingly adorable? If your friend/ladyfriend is REALLY  into knives/cutting stuff and also maybe a little OCD, you can get her this cutting board, which is great for being way more into cutting things into pieces than anyone really needs to be.
Recipe Box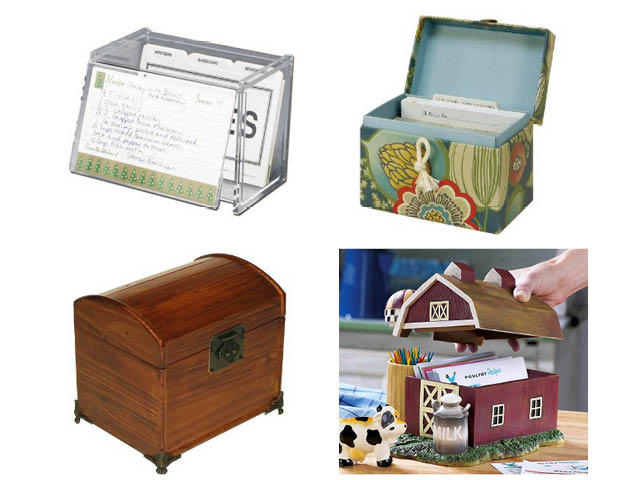 For the person who has everything, the only thing you can get them is containers for their everything. Like a cute recipe box! Bonus points if you give it to them pre-filled with your recipe for ginger molasses cookies. This recipe box comes intern-recommended! This one is stylin', and this one is good for storing treasure inside if you need to multi-task. This is also a house??
Cookbooks
If someone you know genuinely enjoys cooking, they probably already have plenty of cookbooks. In fact they have probably been given cookbooks for every holiday and birthday, as is evidenced by the fact that I own six Indian cookbooks and one Finnish one (???). But then again, there's a reason that cookbooks are a tried-and-true gift, which is that people who love to cook love getting new ideas for what to cook. As long as you get something that's actually in line with their tastes and preferences and not gimmicky and bizarre (unless they're into bizarre!) then you're golden. For instance, a really good gift for me (HINT) would be Kansha, which is all vegan homestyle Japanese food. Perhaps someone in your life would like a Harry Potter-themed book of recipes (there are also "summertime treats!") Also, let's be real, there is no way the kitchen-oriented queermo in your life would not benefit from an I Love Trader Joe's Cookbook. Get them a bottle of Charles Shaw as an accompaniment if you're going for full points.
Apron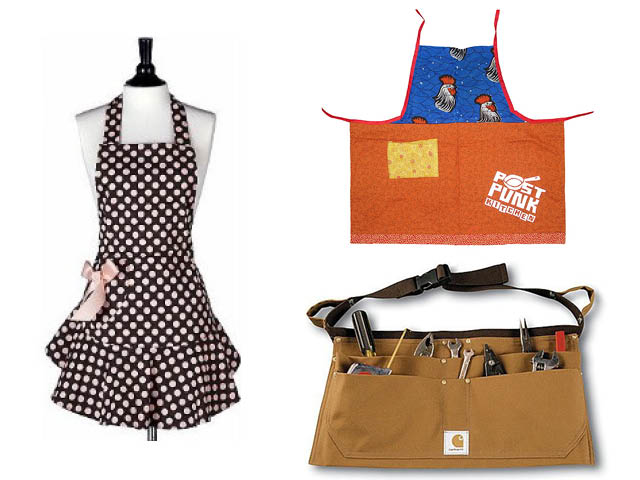 Sometimes you think you don't need a cute apron, but that's because you don't know how cute aprons can be. Mine is covered with vintage Elvis photos. There are cute ones made by vegans! There are really flouncy ones for femme-ing the fuck out! I like to think of this as being a really butch apron/for people who need a lot of tools in the kitchen. An Iron Chef, maybe.
IRON CHEF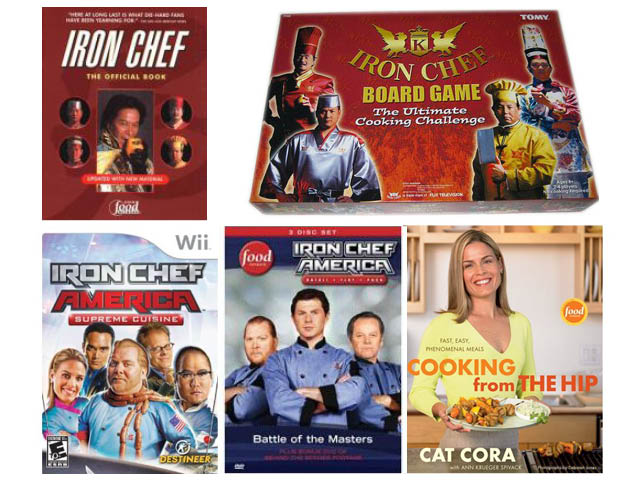 Which brings me to the most important show ever on television besides David the Gnome and the X-Files. Virtually no televised event in my lifetime has ever given me the same thrill as the moment someone turns on the ice cream machine during Battle Pickled Eel. Obviously the original Japanese show is far superior, but is also disappointingly difficult to locate. There's an official book? (Also A BOARD GAME???) (Also a video game, but I'm skeptical.) You may have to settle for Iron Chef USA, or maybe one of Cat Cora's cookbooks.
This is a spatula shaped like a guitar. Just saying.
Microplane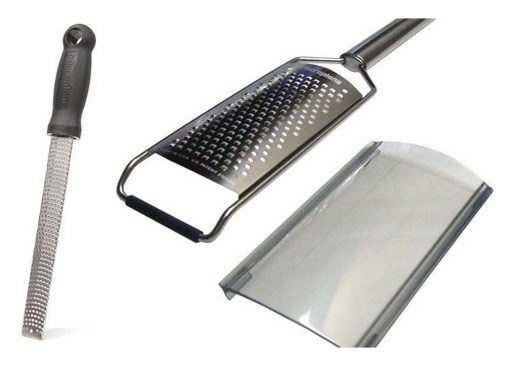 One thing that people don't always know but should totally know is that everything tastes better with lemon zest in it. Literally every thing. Cookies, pie crust, cranberry sauce, risotto, cheesecake, you name it. So, with that in mind, giving someone something that allows them to easily zest lemons (and limes! and oranges!) into things is giving them something very special and magical. It's tempting to just use a cheese grater for this, but friends don't let friends cheese-grate citrus fruit. Get them a microplane or other sort of zester situation and they can also finely grate spices or parmesan cheese!
Bacon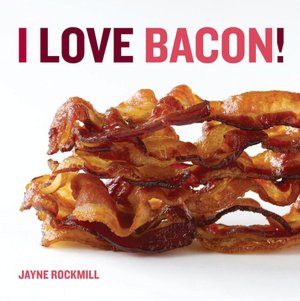 This is me throwing you a bone, non-vegans. A bacon bone.