It's Passover time! Every year around Passover my mother sends my brother and I a series of emails asking about our plans for seder, phrased in the style of somebody who assumes we have plans for seder. It's sort of cute because for the last ten years I've not once had plans for seder, yet every year she begins the conversation anew, awash with optimism about the quality of my personal Judaism. This year was no exception, which is just to say that I have absolutely no recipes of my own to offer you, but guess who does? My Jewish Lesbian Mother! Aren't we lucky ducks?
---
Matzo Caramel Crunch (Dairy, Passover)
This has become my new 'must bring to Seder' dessert, usurping Riese's childhood favorite, Banana Sponge Cake. Keeping Kosher (observance of the Jewish Dietary Laws) on a daily basis can be challenging, and during Passover there are additional laws and restrictions.
This recipe is considered a "Dairy" recipe because I use butter rather than a margarine sans any dairy ingredients. I use "Kosher for Passover" chocolate chips, but any semi-sweet chips can be used. The basic ingredients can be altered here and there, but the prep work and the timing is really important. For example, I've tried to cut corners with prepping the cookie sheet and I now have one less cookie sheet
Prep Time: 10 min. Cook Time: 15 min. Total Time: 25 min.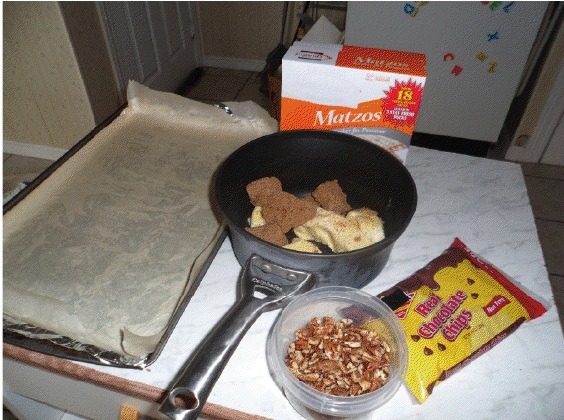 Enough matzos to cover the bottom of a jelly pan, (1/2 a box)
1/2 pound butter (much preferred over pareve margarine)
1 cup brown sugar
1/2 cup chopped nuts (walnuts, pecans, or almonds)
2 cups (or enough to cover the matzos) chocolate chips
Preparation:
1. Cover a large jellyroll pan with aluminum foil. Spray well and line with parchment paper.
2. Lay matzos flat in the prepared pan. Be sure the entire pan bottom is covered with matzo, trimming matzo if necessary. (this is the trickiest part for the spatial-relationship-challenged)
3. Combine butter and sugar in a pot on the stovetop. Bring to a boil for 5 minutes, stirring constantly. (This gets really really hot, not a good time to have a small child helping you stir the pot)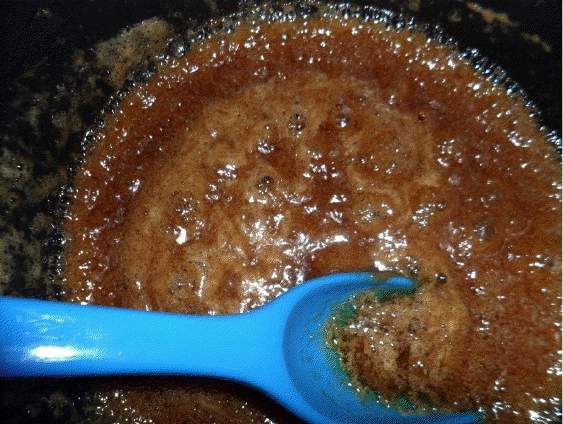 4. Pour butter-sugar mixture over matzos. (quickly! It hardens as it cools) (licking the spoon can cause loss of tastebuds on the tongue. Just saying …)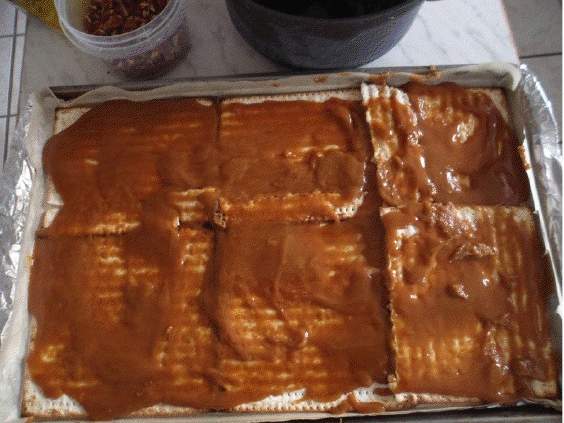 Bake at 350 for 10 to 15 minutes, watching carefully to prevent burning.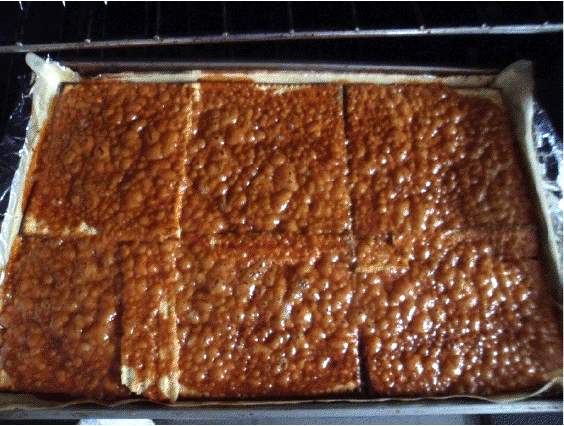 5. Sprinkle chocolate chips over hot brittle.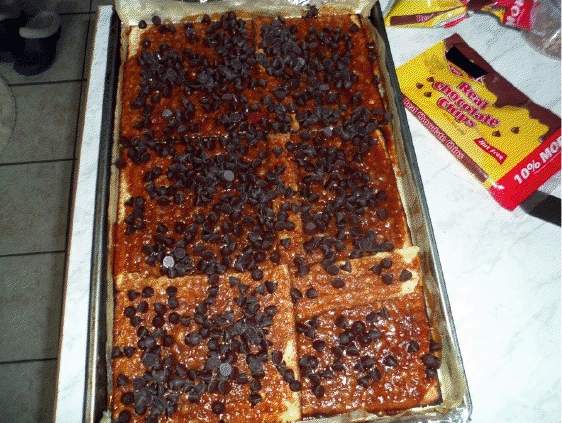 Let the chocolate melt, and then spread with a knife.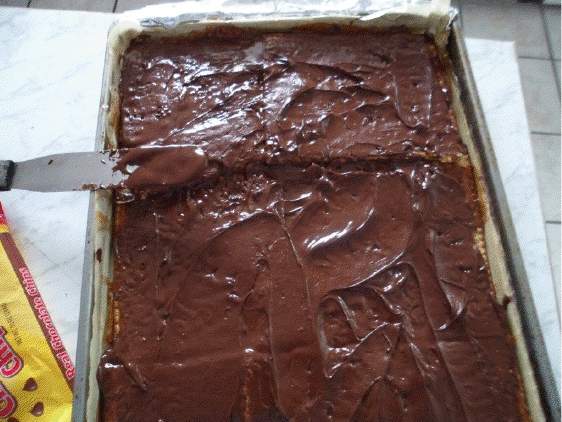 6. Top with chopped nuts. (I leave some of it nut-less for those with nut allergies)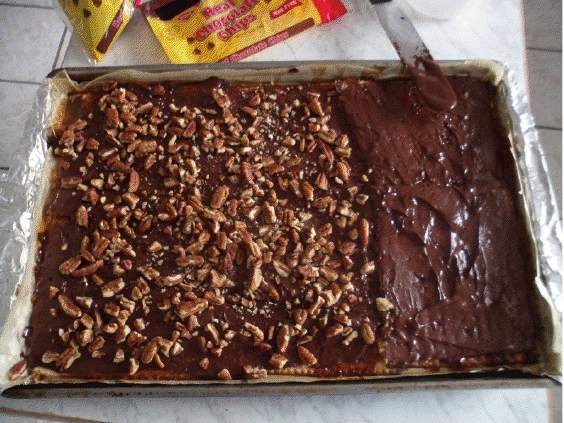 7. Refrigerate.
8. Break into pieces and serve.