Remember that week last month when it looked like the gay Republicans were making more progress on repealing Don't Ask Don't Tell than Obama or Harry Reid combined? Obvs the battle in the Senate turned out fine in the end and we didn't need the Log Cabin Republicans' court case. But we shouldn't diminish these guys. They're still trucking along, fighting for equality from the other side of the aisle.
Their latest victory comes in the form of the Conservative Political Action Conference (CPAC). A bunch of extreme right wing groups have backed out of the conference because CPAC decided to give GOProud a seat at the table. The Family Research Council, Concerned Women for America, National Organization for Marriage, Liberty Counsel and Liberty University all have decided not to attend CPAC so long as the gay Republicans are there. All of those organizations were also recently listed as hate groups by the Southern Poverty Law Center.
This might seem stupid or sad or infuriating at first glance. Biggotry is still alive and well, after all (what's new…). But really this means the crazy haters at the fringe are taking themselves out of the conversation. They are slowly being replaced by queer conservatives and their allies. Which, frankly, is awesome.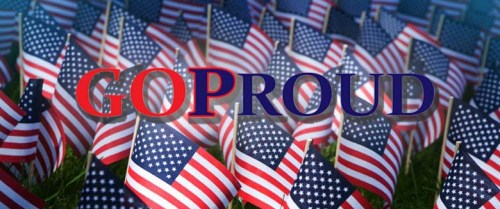 At this point in the struggle for equality, it seems like the right time to stop seeing "us vs. them" as Democrats and Republicans. We need to see this as the tolerant vs. the intolerant. And those people can be of any political leaning. On a bunch of gay rights issues, the country is approaching and surpassing a 50/50 split. Seventy percent of America was on our side for the repeal of DADT. More than half of Americans think queer people shouldn't be fired for their identity. And we're about at the tipping point on gay marriage.
My point is, we're starting to sway more than just the liberal half of the country. Not to say that every Democrat is firmly pro-gay. But we're starting to see a much more significant number of pro-gay conservatives than we ever have before. GOProud is the proof of that, and they're doing their own work for progress as well. So here's to them and here's to beating the h8ers at their own game!