Like many transsexual cinephiles, the works of cishet Canadian genius man David Cronenberg are very important to me. He has spent nearly six decades pushing the cinematic boundaries on relevant trans subject matter such as bodies and desire.
Dead Ringers, his 1988 masterpiece about co-dependent gynecologist twins played by Jeremy Irons, is probably my favorite of his films. So as much as I love Rachel Weisz and lesbians and Rachel Weisz playing lesbians, I went into Alice Birch's limited series remake with a healthy amount of skepticism.
Well, six deliciously thought-provoking episodes later, I'm happy to echo Kayla's review that "this series is the gold standard for how gender-swapping adaptations should function." And it got me thinking: what if other Cronenberg movies were remade with a lesbian Rachel Weisz?
---
The Fly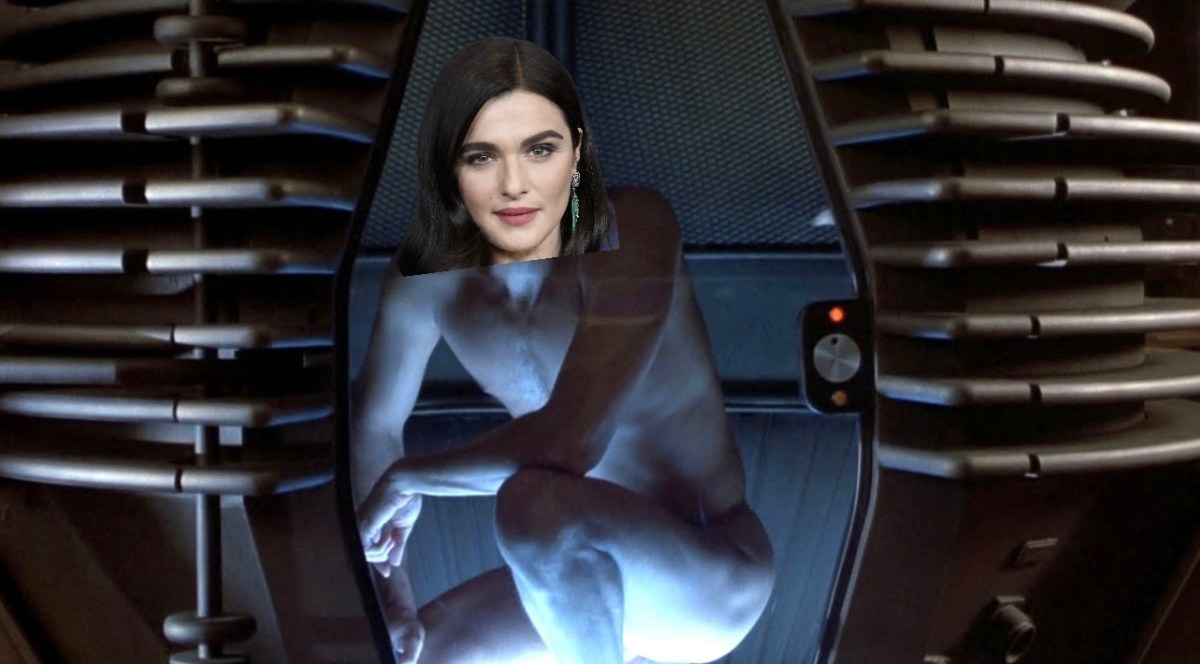 Dead Ringers wasn't the first time Rachel Weisz played a scientist, and it doesn't have to be her last. What if we turned the male fly of the Vincent Price original and Cronenberg's perfect remake into a female spider? Imagine Rachel Weisz as a scientist working on a teleportation machine who starts hooking up with a lesbian Geena Davis type aka a Geena Davis type. Rachel says she can't go out on normal dates because she's too busy with her experiments. The truth? She's closeted, and the real experiment is her new lover. Pretty soon she's combined DNA with a spider after a teleport gone wrong, and now she's insisting her secret girlfriend bring over men… for dinner. Will the Geena Davis type get trapped in this tangled web or escape before the arachnid transformation is complete?
Videodrome
The movie best known for James Woods pulling a gun out of his Cronenbussy is ripe for re-examination. For one, anything with James Woods is slightly tainted by the presence of… James Woods. But, more importantly, the film's themes of people being transformed by technology and the human desire to view violence are only more relevant today. This is one of Cronenberg's most famous films for a reason and, considering its intellectual density and narrative expansiveness, I'm sure there's more to explore. And, hey, amid all that, why can't Rachel Weisz spit in more women's mouths?
A History of Violence
One need only do a double feature of Definitely, Maybe and My Cousin Rachel to understand that Rachel Weisz has range. So much range that I'd totally buy her as a nice lesbian PTA mom who has a secret past of being a hitman. Cronenberg's 2005 film is noteworthy for being his first collaboration with Viggo Mortensen — it's also noteworthy for having two very good (and very different) sex scenes. We know how much Rachel Weisz loves a lesbian sex scene, so this seems like an easy sell.
The Brood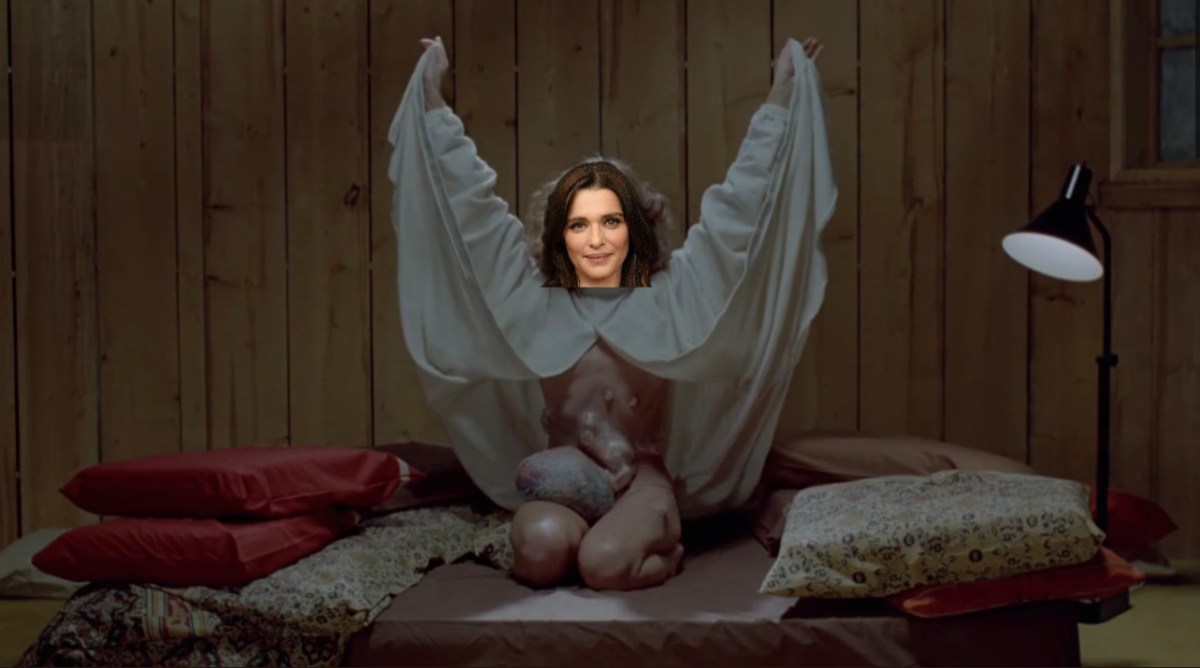 A movie about the horrors of motherhood from the perspective of a divorced dad, this early work is one of Cronenberg's very best. But a remake could use a dash of lesbian Rachel Weisz and two dashes of Detransition, Baby. My pitch is to cast Weisz as Nola, the mother birthing a murderous brood, and then replace the straight dad with a trans lesbian. Motherhood wouldn't elude her like it does the man in the original, but there's plenty to explore when it comes to being the mother who cannot give birth.
Fast Company
I wanted to end this list with Crash, another of my Cronenberg faves, but the fact is I can't think of any way to make that very gay movie even gayer. So how about we stay in the 70s and queer up Cronenberg's other car movie? A drag racing B-movie without even a touch of horror or gore, Fast Company is an outlier in the Cronenberg canon. So, what if a remake with lesbian Rachel Weisz also incorporated some more of his usual elements? Give me a competitive lesbian lothario racer who can only achieve real pleasure when she's going 200 miles per hour strapped into a sleek hunk of metal. Excuse me, this is Canadian icon David Cronenberg we're talking about. 320 kilometers per hour.
---
What did I miss? Give me your best pitches for Rachel Weisz lesbian Spider (2002).