It's time for another biscuit recipe, and this one is very special because it was made possible by an incredible queer angel of the world named Letitia. You may remember that in my previous biscuit recipe I mention that White Lily flour is the best biscuit flour in the universe, and one of my biggest complaints about Los Angeles is you can't get it here so my biscuit game has suffered as a result.  I wrote that last May then went on living my White Lily-less life with far fewer biscuits than I liked.
Fast forward to A-Camp X a month later. I'm walking out of the dining hall and a ray of sunshine walks up to me, introduces herself as Laetitia, and says she reads and loves Femme Brûlée. I got super excited because I remembered her name in the comments on my recipes, and having the chance to meet one of my awesome readers in person was so special and exhilarating. I can't lie, it made me feel super cool, I was hype! I thought I was already the most excited about this interaction I could be, but then Letitia told me she had a present for me. I was immediately a combination of touched and confused — I had no clue what this gift would be or how I was lucky enough to be receiving one from someone I'd never met. The next thing I knew, she presented me with a bag of White Lily flour! I truly almost cried. She mentioned that she'd read my aforementioned biscuit post lamenting the absence of White Lily in my life and since she lives in the southern U.S. where it's sold, she BOUGHT ME SOME AND FLEW TO A-CAMP WITH A BAG OF MY FAVORITE BISCUIT FLOUR. I talked about this for the entirety of camp. I told all my editors, all my friends; I was in total disbelief! I still can't even believe this story is real, but it is. It HAPPENED, and as a result so did this recipe happened. So everyone say a big thank you to Letitia in the comments, because she brought this dynamic biscuit recipe into your life!
I meant to share this sooner, but I was so busy enjoying my new and improved life with access to White Lily flour that I kept forgetting to get around to it. I also wanted to make sure this recipe was exactly what I wanted in a biscuit, so it took many many rounds of taste testing. Practice apparently does makes perfect when it comes to biscuits, and so does this flour. It's softer than most, which means biscuits made with White Lily can be magically flakey and cakelike, light and substantial all at once. I use these biscuits in all the ways. They're my favorite vessels for breakfast sandwiches and swiping chili bowls but I also eat them hot and plain straight from the pan, or smothered in jelly. They're my go-to for impromptu brunches and cozy cabin weekends, cause everyone loves a good biscuit, and making them just makes me happy.  Especially in my cast iron skillet. It reminds me that my southern roots are still strong and the food they bring into my life is a gift. Now thanks to the gift I was given, I gift this recipe and so many happy buttery biscuit moments to you. You'll just have to get your hands on some White Lily first!
Ingredients:
1 1/2 cups (180g) White Lily brand all purpose flour
1 tablespoon baking powder
1 teaspoon baking soda
1 teaspoon granulated sugar
1/2 teaspoon salt
8 tablespoons unsalted butter, cubed and very cold
3/4 cup buttermilk
1. Preheat oven to 425° F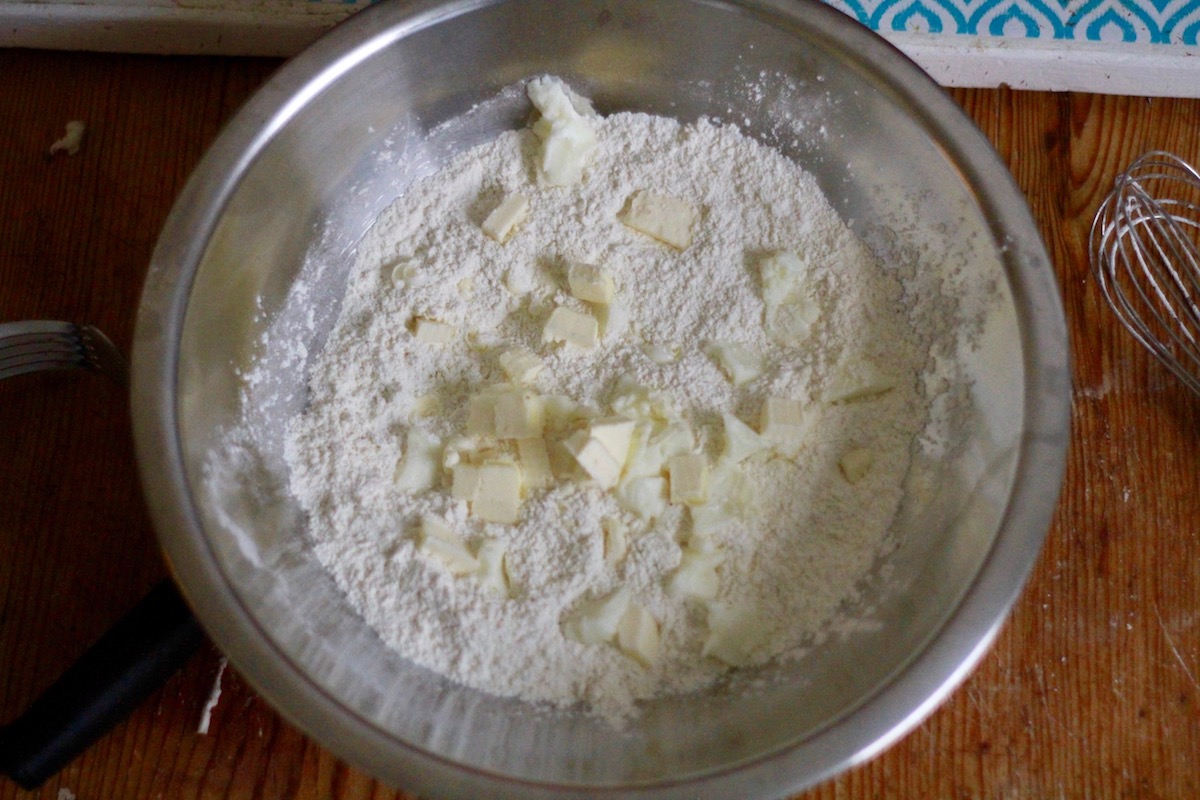 2. Add the flour, baking powder and soda, sugar, and salt to a large bowl and whisk together for about a minute to make sure the ingredients are evenly combined, then place the cubed butter in the bowl.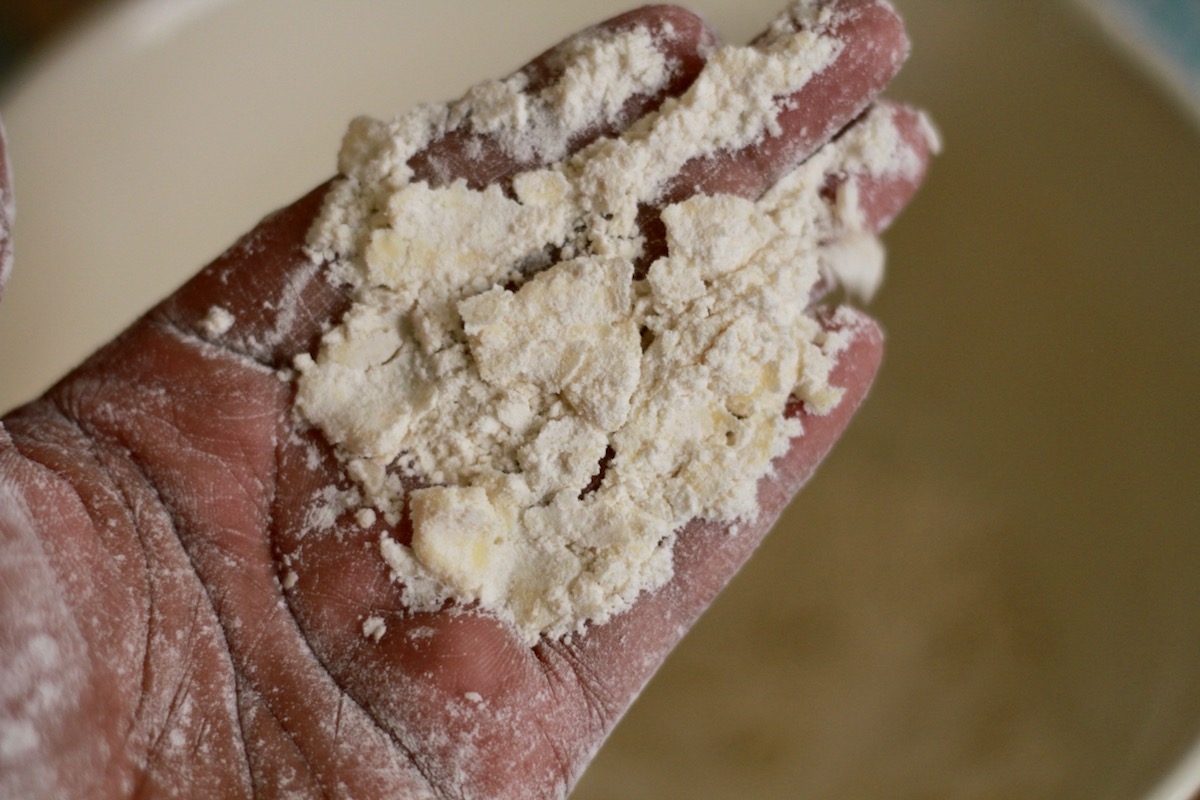 3. Using your fingertips, smoosh the butter into flat, thin pieces like little ribbons throughout the flour. 

4. Now add the buttermilk and stir just until the dough starts to stick together and set aside. 

5. Lightly flour your counter (I usually put down parchment paper as well), transfer the dough to the counter and pat the dough into a rectangle. 

6. Now, fold the rectangle of dough over onto itself into twice, pushing down a little each time.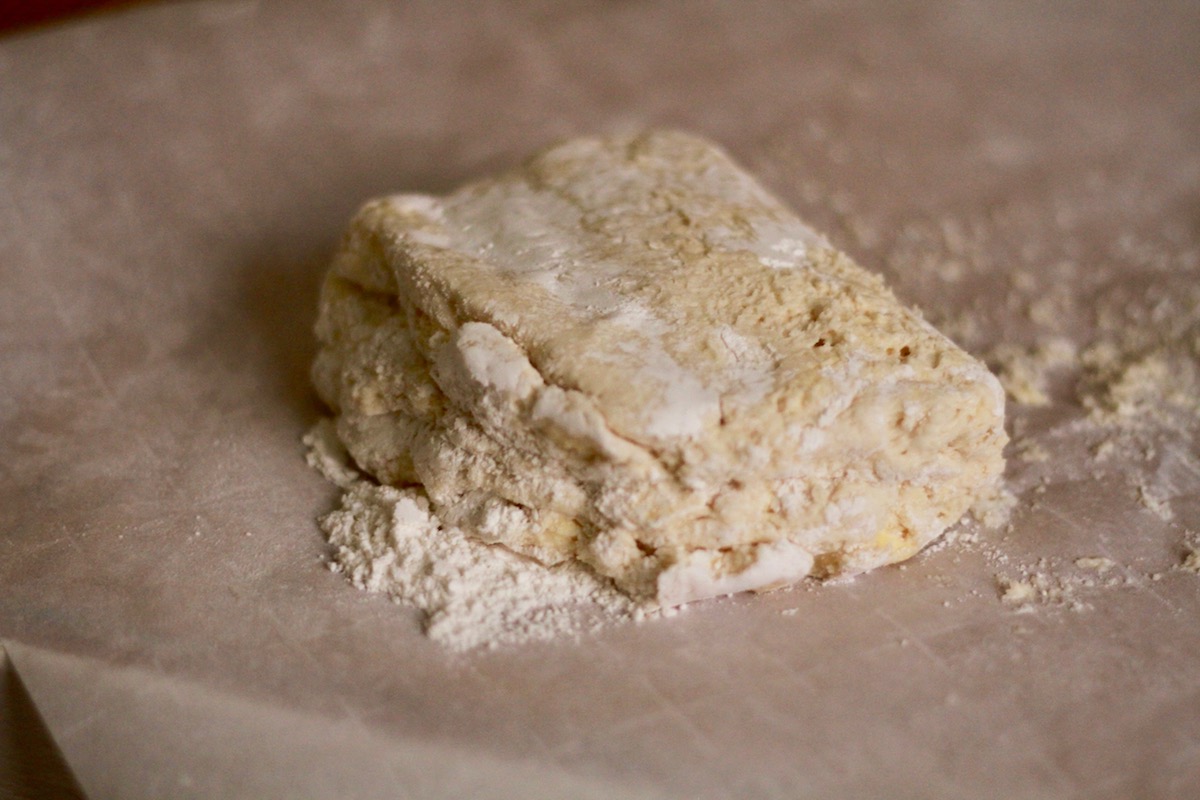 7. Make one more fold in half.  

8. Then press the dough back out into a rectangle about 1/2 inch thick, an cut the biscuits. If you prefer round biscuits, you can use a 2-inch cutter to yield about 8 biscuits, but I Iike to just cut these into six big beautiful rectangular biscuits using a sharp knife. It's quicker, and bigger biscuits means more surface area for toppings and fillings!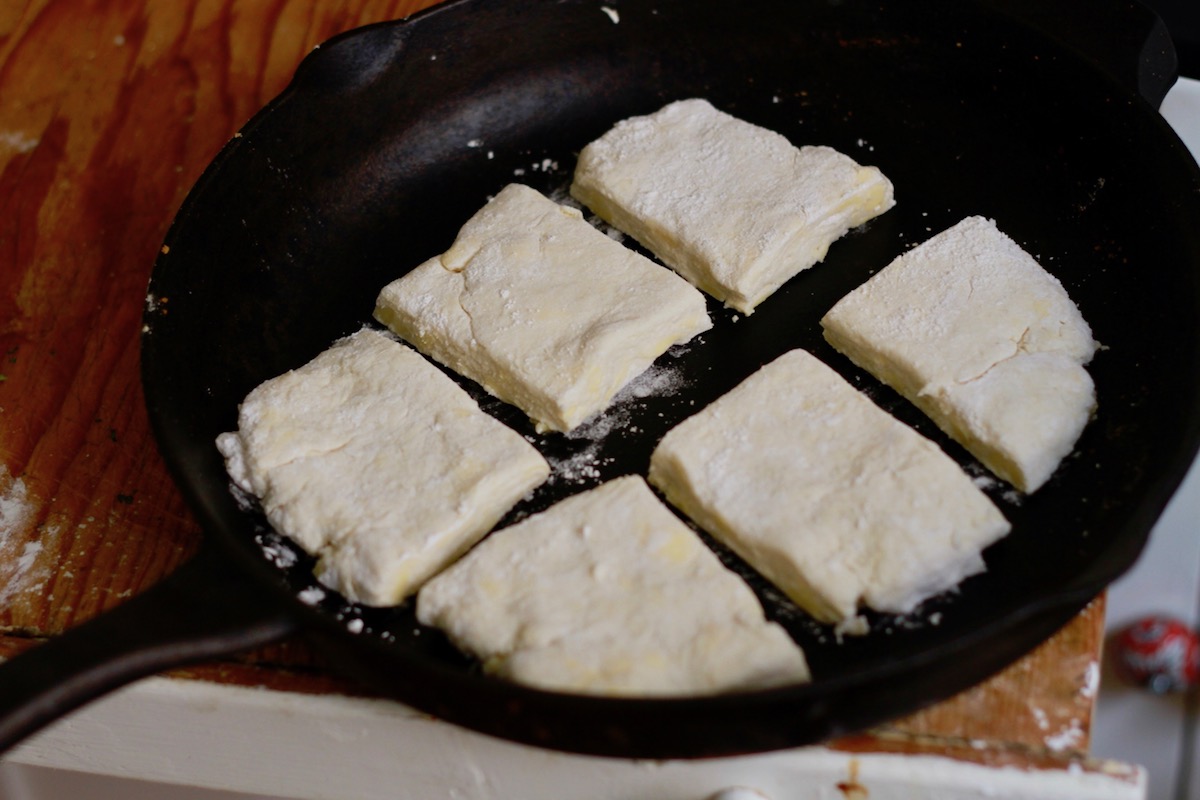 9. Arrange the biscuits on your baking sheet, or if you have one in a cast iron pan, and bake for 12 minutes (but check on them after 10!) or until the tops are lightly browned.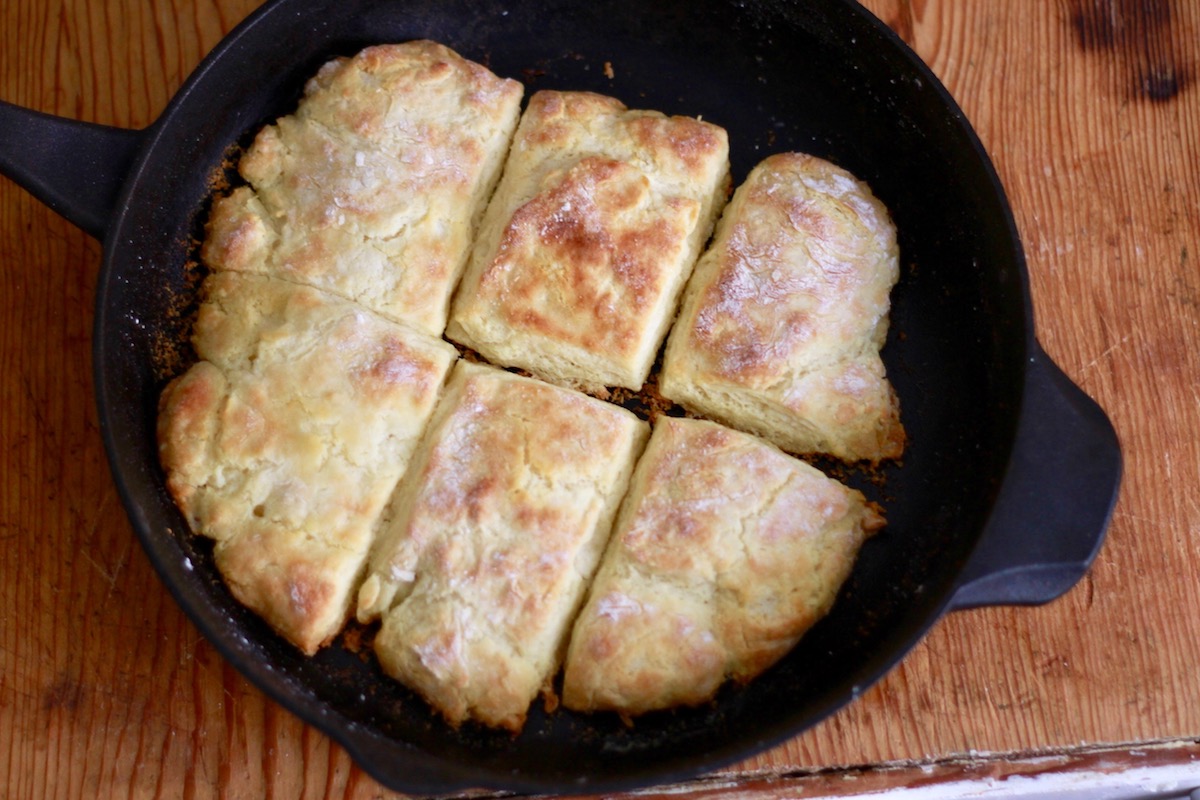 10. Optional step that I didn't go for this time but often do: you can melt a tablespoon or two of extra butter to pour over the tops of the biscuits the minute they come out of the oven. Highly recommend. 

11. Buttered or not your biscuits are now ready to be eaten!