Listen, I know all you can think about right now is Orange Is The New Black, but remember how other (albeit inferior) TV shows exist? TV shows like MTV's Faking It, a show that's about, like, you know that thing that happens to lesbians in high school? How we strike up a really intense best-friendship with a straight girl who's really into it? And we convince ourselves that friends is good, right? Until she gets a boyfriend. That's what Faking It is about, basically. Kind of.
ANYWAY GUESS WHAT, Faking It has been renewed for another season! QUEER PEOPLE ON THE TV FOREVER. MTV has ordered 10 more episodes just in time for tomorrow's season one finale, which is good because there was no way they were going to be able to wrap up the current storyline in a way that wasn't going to make me want to cry. As it turns out, though, Faking It is crushing it, ratings-wise! This is great news for queer television in general. According to an interview with Deadline:
"'Faking It' has proved to be the perfect companion show to 'Awkward,'" said Susanne Daniels, President of MTV Programming. "We're excited about Carter Covington's delicious plans for season two."
Did you hear that? It's going to be delicious. Hmm. I'm gonna level with you: I have pretty mixed feelings about this show in general. For as many problems as Faking It has, it's fun to watch and seems to be at least somewhat aware of itself, so I'm interested to see where they decide to take Karma and Amy's relationship before passing tooooo much judgement, I reckon. It's nice to have a show on television that's about queer women. Mostly I'm excited to make more ridiculous but somehow relevant graphics, ala…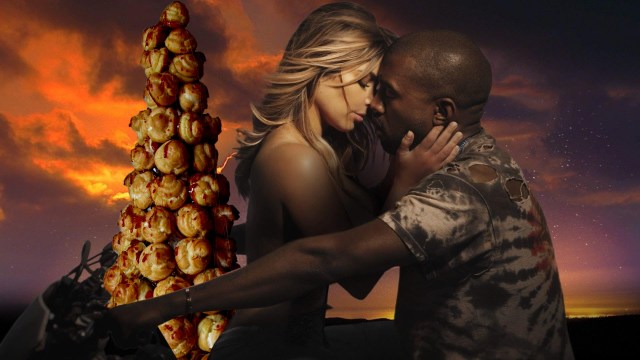 So BRING IT ON, MTV! Do your worst! And by "worst," I mean "best." We're already coping with Glee, we don't need another show doing its worst.