Hey there starship troopers! It's the holiday season and we're here to help you get your shit together in a variety of ways: recipes, kits, gift guides, holiday how-tos and so very much more. Come along with us, won't you, to Autostraddle Holigays 2011! FYI, if you follow the amazon links from our website when making holiday purchases, Autostraddle gets a little percentage of that money via our Amazon affiliates account, so we encourage you to do that All Season Long!! Thank you!

John Waters is a beloved trash-camp film director/writer/stand up performer just a queer of all creative trades from Charm City aka Baltimore, Maryland.  He's been wreaking havoc on audiences with his shocking tales of utter depravity since the 1960s.
I was first introduced to him my freshman year of college with a gem of a film entitled Pink Flamingos. Originally released back in 1972, Pink Flamingos stars Divine as a crazed heathen named Babs who runs around Baltimore determined to be named the Filthiest person alive.  The original Pink Flamingos movie poster tagline read: "An exercise in poor taste."  It is indeed quite a workout, it's the only movie that ever made me throw up and feel faint. It was so horrific and absolutely vulgar that I can't even describe the scenes to you.
Needless to say, I fucking loved it.
There is a wild and freeing campiness imbued in this and all of his films that allow them to be digested with only minor acid reflux. What does this have to do with the holidays?  Nothing, except for the fact that holidays don't need to be filled with sappy crap.  Sometimes, it's ok to get your mistletoe freak fest on.
+
For the Pink Flamingo in You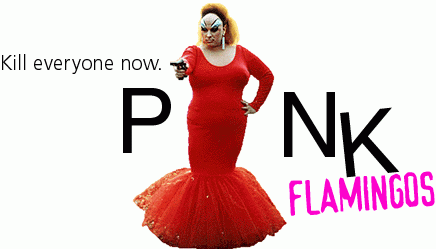 Pink Flamingo Party String Lights are for when a red light special isn't what you need, for when pink is the only type of sexy you want, or for when you want to get your holiday decoration game on without those lame ass blinking RGW lights from Target. If I was lured into some chick's lair of love and she had these lights strung up, I'd probably fall in love. What's better than a winter boo during the holidays? Nothing, that's what.
Pink Flamingo's success relies heavily on one entity: Divine. Born Harris Glenn Milstead, Divine was a legendary drag performer who flourished in many of Waters' films, including Female Troubles and Polyester, with his portrayal of unhinged, powerful and deranged women on the verge of destruction. In honor of Divine, may she rest in peace, I give you My Son Divine, a biography written by Frances Milstead, the mother of Divine:
It's always easier to exist in this world as a queer or an outsider when you've got family by your side to support how you're living your life. Much love to Mama Milstead. Read it or buy it for your mom because she might not know how to deal with your little brother playing with her dresses. However will you carry that book around? So glad you asked!
Why, just use your Divine totebag, honeychild. Ain't nobody gonna fuck with your shit while you're carrying a bag that badass and…mildly frightening. Onwards and Upwards, oh lovely readers, I swear that writing about John Waters and his films is bringing out my campy side. I feel a black comedy musical sneaking up on me…
You're such a Cry-Baby
Cry-Baby is my favorite John Waters film.
As with all of Waters' films, Cry-Baby (1990) takes place in Baltimore. Set during the 1950s as tensions mount between the clean cut, affluent "Squares" and the white trash poor badass and interracial gang of "Drapes." Johnny Depp stars as Wade "Cry-Baby" Walker, leader of the Drapes. A young and deliciously full figured Ricki Lake, co-stars as "Pepper," Cry-Baby's sister, grand dame of the lady Drapes which include the notorious "Hatchet Face" and Wanda, played by Traci Lords. The ensemble cast in this film is stellar. (See if you can find Iggy Pop!) It's an all out turf war in this musical when Cry-Baby falls for a "pretty young square" named Allison. Will Allison concede to her straight-laced grandmother's wishes and remain a square? Or will Cry-Baby, the Drapes and the allure of rebellion win her over for good? Watch the movie and find out. In the meantime, get your high school hellcat on with these items.
Got a sexy beautiful woman in your life? Are you that sexy beautiful woman that can rock a mean dress and leave b*tches twitching for you? If so, then try this on for size:
Switchblade Stilleto Darling Dress in Animal Print for the lady of Drape within.



If dresses ain't your thing, no worries. Amazon.com has a dope selection of vintage Cry-Baby Tees. They also make the perfect gift for that sexy butch/AG/stud/tomboi in your life. These are the kind of t-shirts that lovers will totally try to steal from you.


Another amazing thing about Cry-Baby is his HAIR. It's perfectly slicked back with wildly greased pieces hanging over Johnny Depp's beautiful forehead. To get that look, you're gonna need some product, baby. And with all the holiday parties coming up, you totally want to look gooooood.


Try Murray's Hair Dressing Pomade.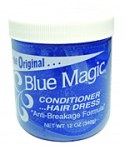 Or a little Blue Magic. (My grandfather has used it for 65 years, swear to G*d and the man smells like a dapper dan. He's never had a problem with the ladies, specifically my grandma. Also, I used to sneak into his bathroom and use some on my kinky-ass hair just to feel cool.)
What's a stud rockabilly inspired outfit without a dope belt buckle?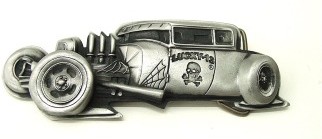 This Lucky 13 Hot Rod belt buckle doubles as a BOTTLE OPENER. You will be THE H.Q.I.C. at any party you attend. Women, bois and queers of all kinds will be lining up in front of you to slip a drink under your belt. I'm hot and bothered just thinking about it for you. Ho-ho-hoes indeed.
* Note – I am skipping over Hairspray mainly because of the similarity in era and themes between Hairspray and Cry-Baby. Also, if given the choice of which to watch on repeat forever, it'd be Cry-Baby.
(2004)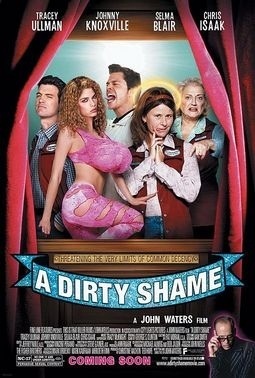 These days sex comedies are usually created for pre-teen boys. They're filled with boner-based jerk off jokes, big-breasted unintelligent teen girls and gross out humor that isn't really that funny. Thank you, Jeebus for John Waters who incorporates most of the aforementioned elements into ADS without turning it into American Pie XV. A Dirty Shame is an adult sex romp comedy starring Tracey Ullman, Johnny Knoxville and Selma Blair that highlights sexual tension along Baltimore's infamous, Harford Road, and its inhabitants. Opposing groups, Neuters and Perverts, fight for their right to live as they please. The Neuters aim to shut down all sexual acts and incarcerate all Perverts. And well, the Perverts just want to f*ck in any and every fashion imaginable. Waters showcases just about every possible fetish that exists, some so new and bizarre that I had to Wikipedia them just to be sure they existed. Paraphillic infantilism anyone? If you still don't have a clue, here's a coloring book:
The A-Z of Kink: An Illustrated Compendium of Fetish – A coloring book for adults about kink, bdsm, and fetish.
Once the ABCs of kinkiness have sunk into your cerebrum, you might be ready for some accessories. Honestly, I don't own anything like this but should a lover whip one out on me during the holidays, I'd be thankful for the break in holly jolly sexual monotony.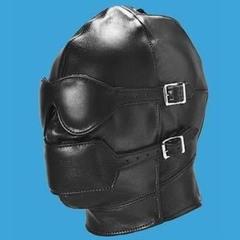 Black Leather Mask Hood – This piece of freaky couture comes with blinders, ball gag and a mouth cover. Now I must also say that items like this should NOT be purchased for someone you just met, just started dating or someone who has not shown ANY interest in this sort of thing like ever. This is the type of gift bought for yourself or for someone who has EXPLICITLY stated that they would be so down for something like this. When it comes to exploring sex fetishes, with others, consent is always at the top of the "things you need to have" list. That's something you always have to ask for but ya'll already know that, right?
Black leather isn't the only way to express one's inner pervert. Maybe you just want your breasts to pop out a little more like Selma Blair's do in A Dirty Shame while bouncing around your crib in cute bear inspired boy briefs .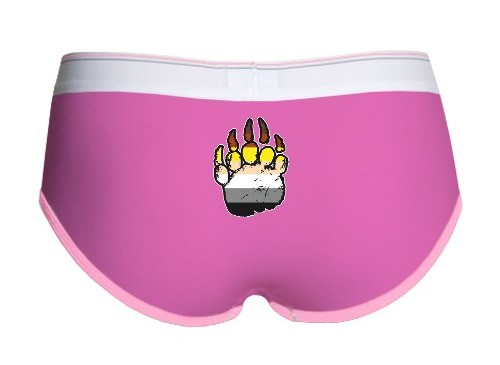 The work of John Waters is an acquired taste. Seriously, it ain't for the faint of heart. But if you're going to dive in, dive in all the way with this crude collection of his films and if you really wanna have a John Waters Christmas, you will need the John Waters Christmas album: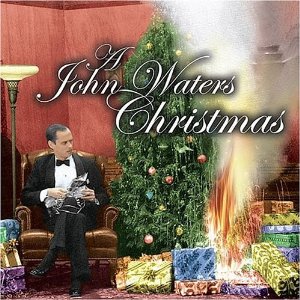 After that, the only other thing thing left is complete immersion. Take yourself and your honey pie on a day trip to Charm City. Unless of course, you don't live on the East coast or in the United States, then a trip to Baltimore might be a little more time & resource consuming but if you've never been there, it sure as hell is worth visiting, hon. I fell in love in Baltimore, maybe you can too.
Happy Holidays, Autostraddle. Tis' the Season to be as naughty or nice as you want to be.