Summer is fading but it's still hot enough to melt for many of us, so I'm here to help you chill out — literally.
I went to visit my parents in Tennessee recently and as soon as I walked out of the airport and was blasted with the heat of one thousand angry hair dryers, I remembered why I was a vampire as a teenager. So I did what any respectable adult would do — I went home and made myself a fancy-ass cocktail. With these summer drinks, so can you.
---
Strawberry Basil Sipper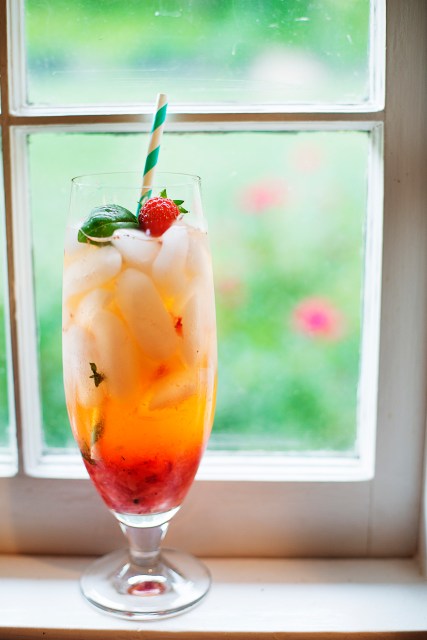 Here's what you'll need:
1 1/2 cups strawberries
1 tbsp white sugar
7-10 basil leaves
Sprite or any other lemon lime soda
Vodka (I like Ketel One)
Cocktail shaker
Potato masher
Muddler or something flat to crush the basil with
Ice
Paper straws if you want to feel like a Pinterest mom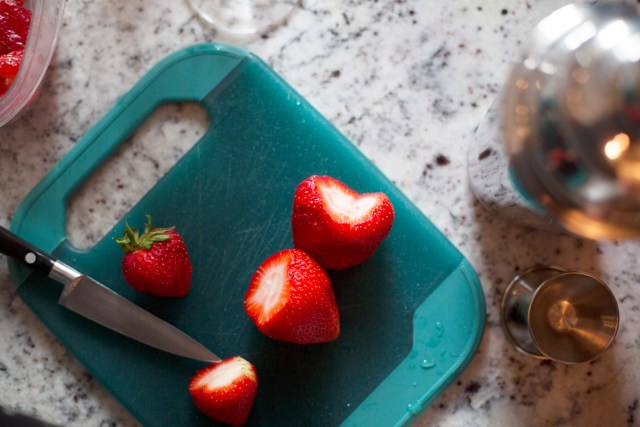 Begin by washing and cutting the tops off your strawberries. Move them into a bowl as you prepare them and sprinkle one tablespoon of sugar on top.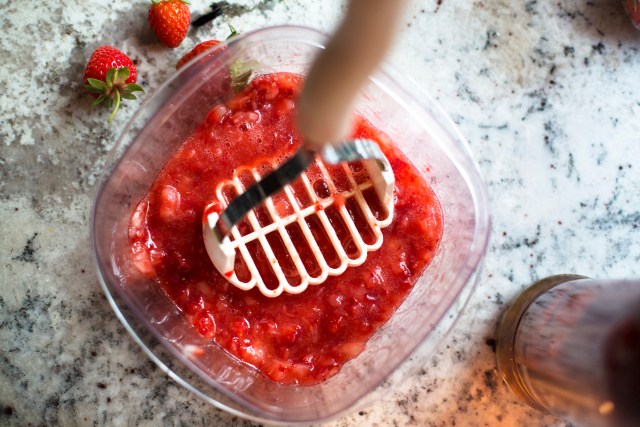 Mash the strawberries until they're about a puree consistency and let them sit while you muddle about 5-10 (depending on how much you like basil) leaves in the bottom of your cocktail shaker. Pour about 8 ounces of vodka into the shaker, then add your strawberry mixture. You don't have to go wild with the shaking- just enough to mix it all together. It's even better when you let it sit about 10 minutes so the flavors can kind of marinate.
Once you've got all of those ingredients combined, pour even portions of the mixture into three tall glasses (or six highballs) and add ice. Last, pour to the top with Sprite, mix gently with a spoon, and add a strawberry and basil leaf for garnish. If the texture of the strawberry puree bothers you, feel free to press the strawberry juice through a strainer and into your cocktail shaker before shaking. I liked drinking the cocktail, then spooning out the vodka=infused strawberries and eating them like a refreshing little dessert.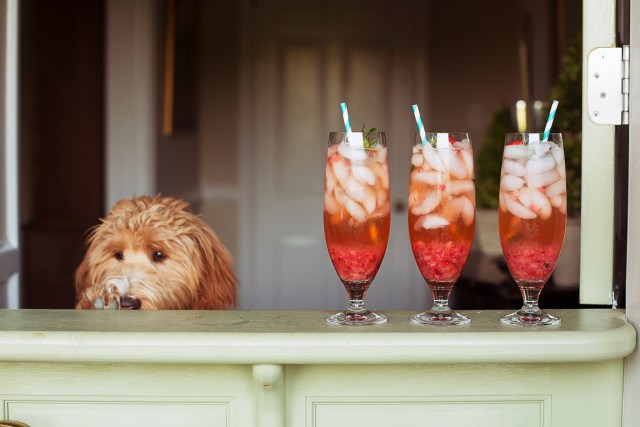 ---
Calming Rosemary + Lavender Delight
Here's what you'll need for three large cocktails (or six highballs):
Lavender simple syrup:
2/3 cup sugar
2/3 cup water
3 tbsp. lavender buds
The rest of the drink:
1 liter bottle of sparkling water
Rosemary sprigs
Tequila or Gin (Whatever's your preference. Both work just fine)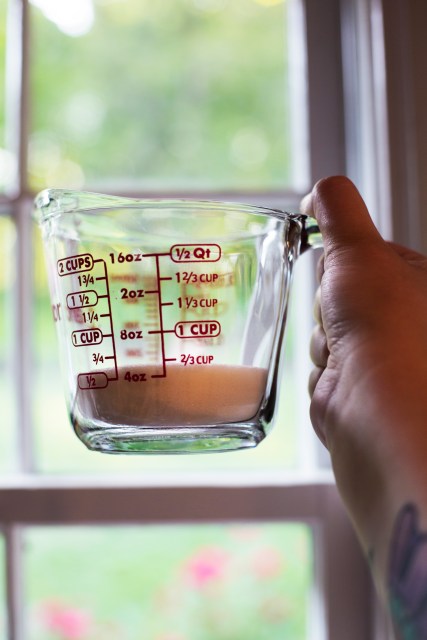 Start out by making your lavender simple syrup (ideally the day before you want to make this cocktail so it can cool in the fridge overnight)
Combine your water, sugar, and lavender buds in a saucepan on medium-high heat until it reaches a boil. Stir until the sugar dissolves. Once the syrup reaches a boil, reduce to medium heat and let it simmer for about 5 minutes.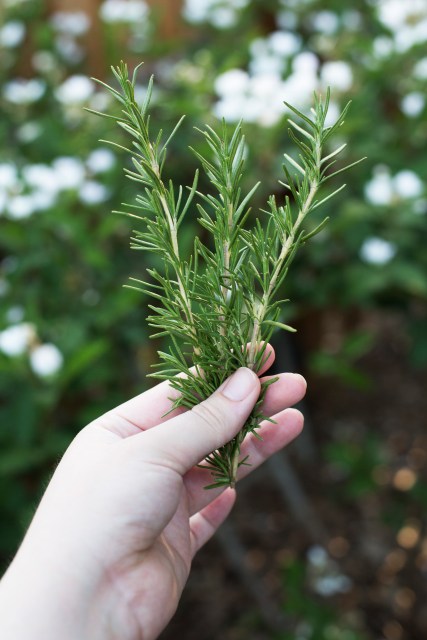 Pour the syrup into a glass jar and let it cool on the counter. You can leave it covered with a lid on the counter or place it in the fridge once it has cooled down a bit. In the meantime, I went out in my yard and picked a few sprigs of rosemary. Obviously if you're not going through a Pinterest mom phase, pick up some rosemary at your local grocery store.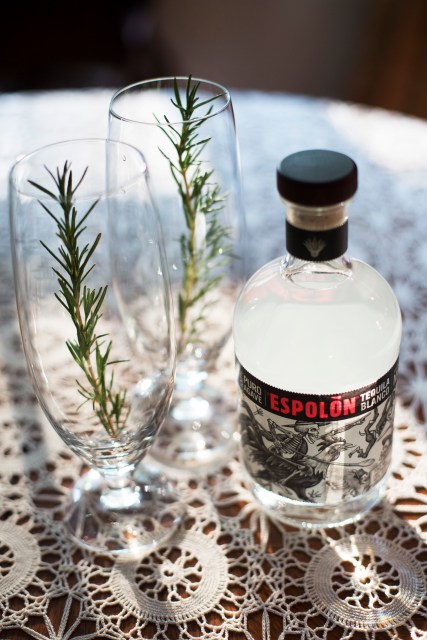 Once your simple syrup is cooled and you're ready to serve up your drinks, pour six ounces of tequila/gin and three ounces of lavender syrup into a shaker with ice. Shake and distribute evenly in your glasses (filled with more ice), top up each glass with sparkling water, then add the sprigs of rosemary.
This drink is light and refreshing, but if you like something sweeter or stronger, feel free to play with the ratios of booze to syrup. This one is especially nice after a long day at work or outside in the heat — it'll get you nice and cooled down.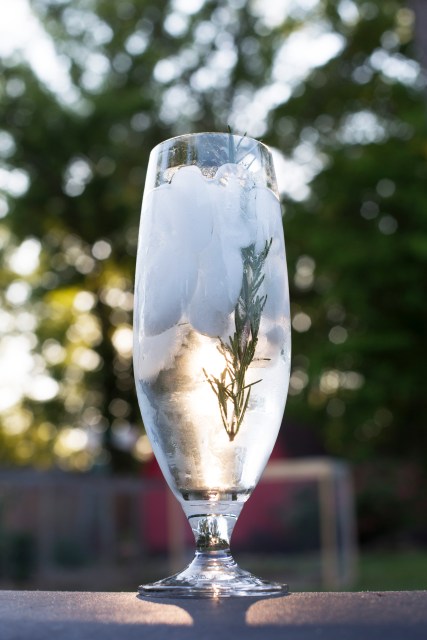 ---
Mint Melon Mystic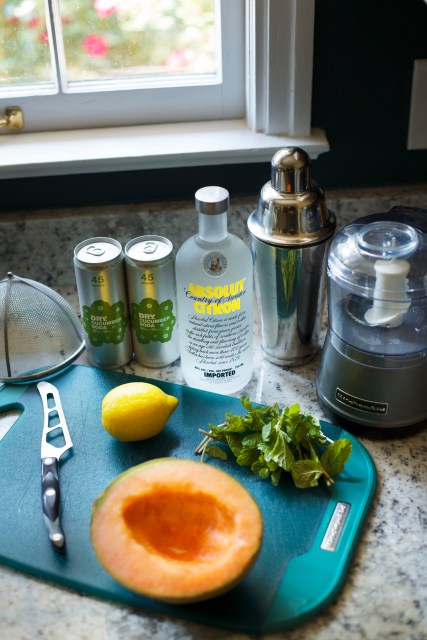 What You'll Need:
** serves three drinks
6 oz citrus vodka (Absolut Citron)
Half a cantaloupe
1 lemon
10 mint leaves (to muddle)
3 sprigs of mint for garnish
2 cans Dry cucumber soda (if you can't find this, sparkling water is fine)
Tools:
strainer
food processor
knife
cutting board
cocktail shaker
spatula
First up, muddle 10 mint leaves in the bottom of your cocktail shaker. Then, make three small slices of cantaloupe to set aside for garnish and dice the rest of the half and place the pieces in your food processor. Process until the fruit is liquified.
Place the strainer over your cocktail shaker and pour about one cup of the cantaloupe into the shaker. Press the pulp with a spatula to make sure all of the liquid drains into the shaker.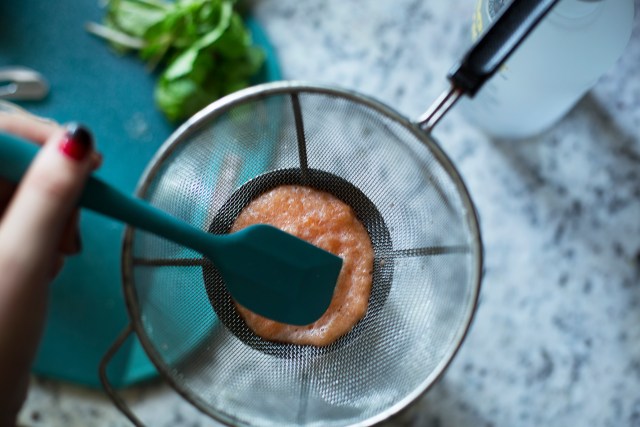 Add six ounces of citrus vodka and ice to the shaker. Shake, then pour three highballs about half full with the mixture.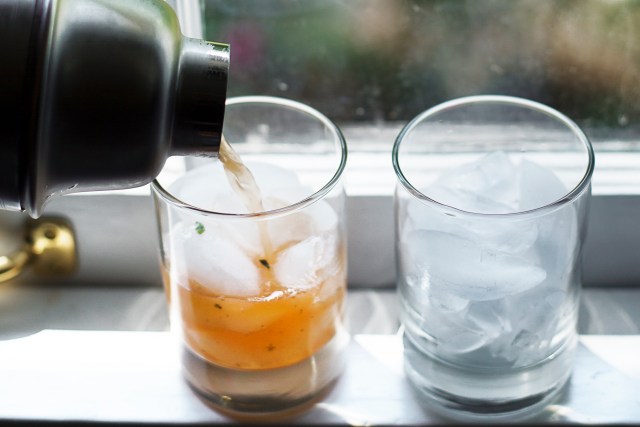 Top up the glasses with Dry cucumber soda or sparkling water.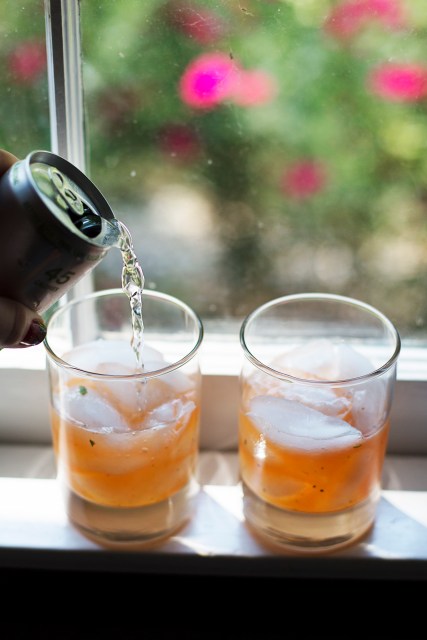 To finish, garnish each glass with a sprig of mint, a cantaloupe slice, and a thinly sliced lemon.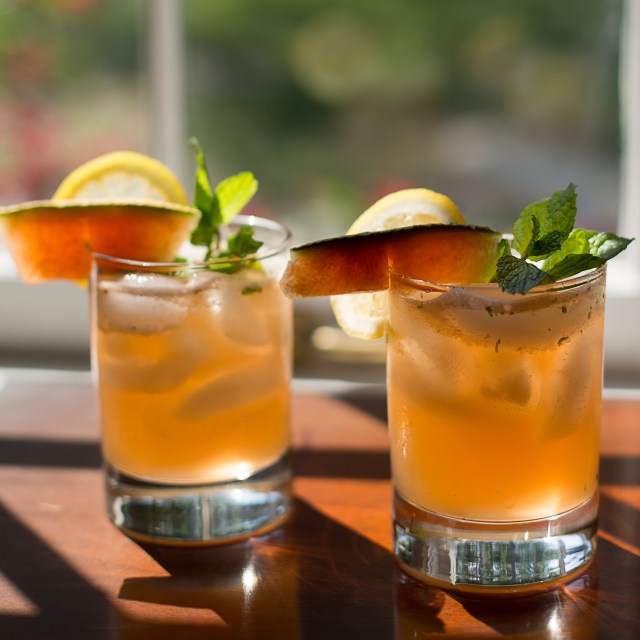 This mellow drink has just a touch of tartness from the citrus vodka and is hella refreshing on a hot day. Stay cool out there!
Enjoy!