Lesbian cliché alert: When it comes to clothing, comfort is my primary concern. This kind of thinking has its drawbacks, though — like my recent realization that I'm still wearing the same beloved, moth-eaten shirts I jumped out of the closet in 10+ years ago! It's become clear that I need some new duds, so I found a bunch of everyday items for clueless queers like me who want to feel confident, look cute, and most importantly, be comfy.
Crewneck Crushin'

1. Tacos & Tequila Shirt 2. Fri-yay Shirt 3. Leave Me Alone Shirt 4. Ramen Sweatshirt
Nothing screams coziness like a good crewneck sweatshirt, but the truth is that they can be pretty boring. Not the case with the graphic shirts above — which in addition to being warm and practical, could be good conversation starters for you and that side-shaved barista who makes you all shy and goofy.
Sexuali-tees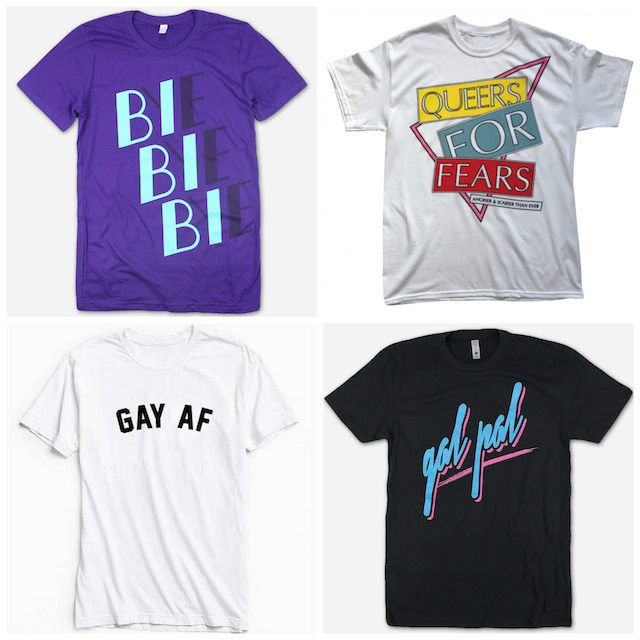 1. Bi Bi Bi Tee 2. Queers for Fears Tee 2. Gay AF Tee 4. Gal Pal Tee
There's nothing quite like wearing your queerness on your sleeve — or in this case, across your chest. If your barista isn't into tacos or ramen, these tees should spell it out for her that you have ~something else in common~. Then again, maybe don't trust anyone who doesn't like tacos or ramen.
All. The. Plaid!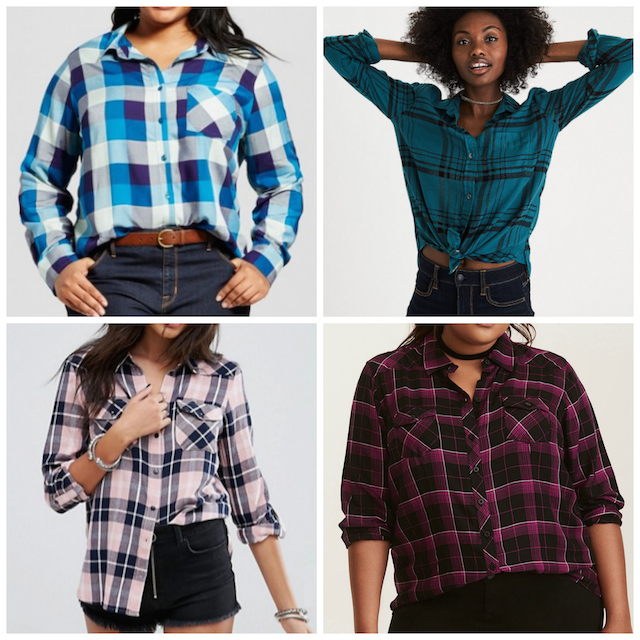 1. Ava& Viv Plaid Shirt 2. AEO Plaid Shirt 3. Noisy May Plaid Shirt 4. Torrid Plaid Shirt
Or perhaps you'd like a slightly subtler way to ping a few gaydars. Plaid isn't just for fall; it's a lifestyle.
Dashing Denim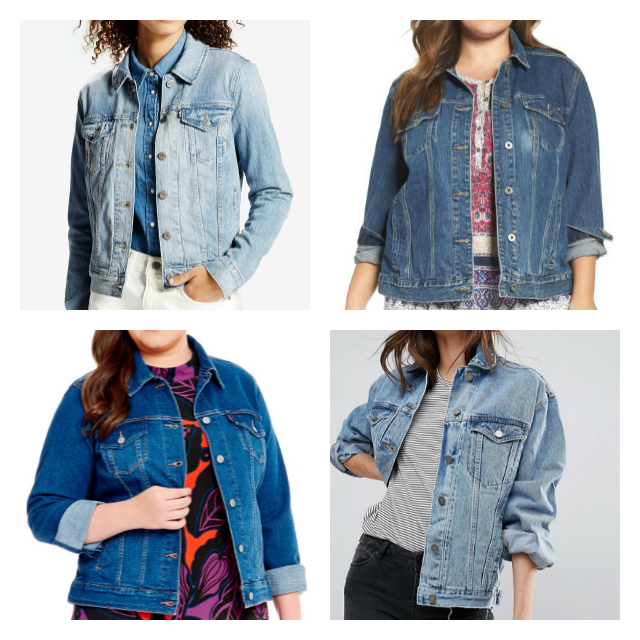 1. Levi's Trucker Jacket 2. Lucky Plus Jacket 3. Levi's Plus Jacket 4. ASOS Girlfriend Jacket
I know denim jackets are a style staple and all, but it's deceptively hard to find ones that aren't either too short/fitted, or massively oversized! Luckily, the ones above are perfectly basic and boi-ish. A-you're welcome.
Still Not Over Overalls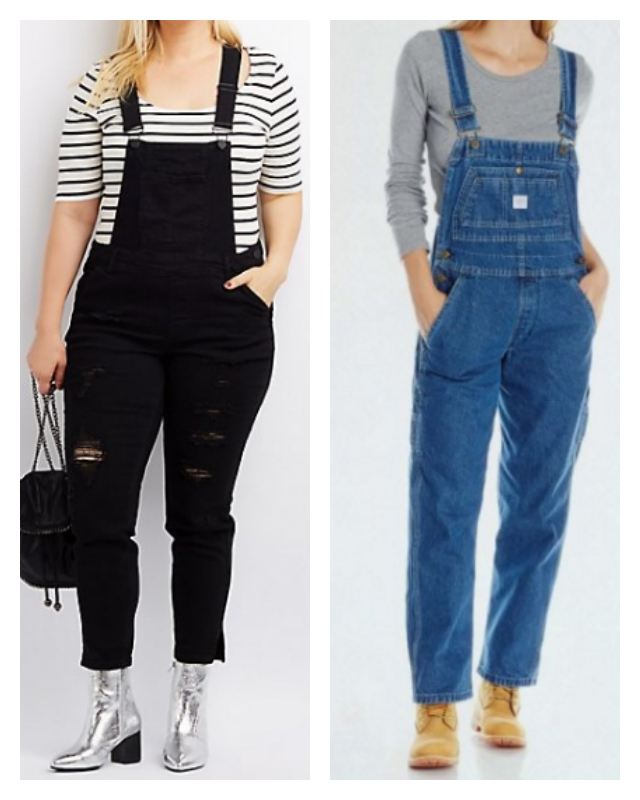 1. Ripped Black Overalls (straight sizes here, plus here) 2. Classic Blue Overalls
You know what the cool thing is about overalls? They're like pants, without the necessity of a snug waistband. Perfect for futzing around in the garden, wearing to your knitting circle, or rocking at your barista's next open mic, since you've considered her freckles and decided to overlook that whole taco thing.
Sock It to Em'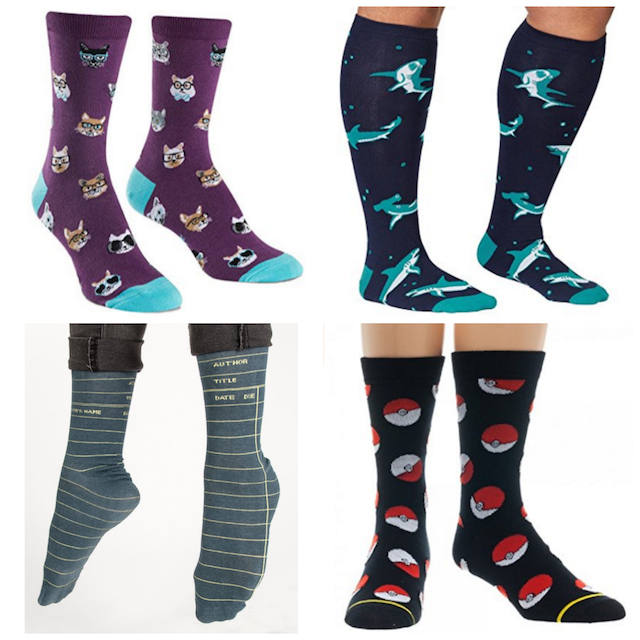 1. Smarty Cats Socks 2. Shark Socks 3. Library Card Socks 4. Pokeball Socks
Socks are an underrated form of self expression. Who can resist showing their love for cats or Pokémon through cute accessories, especially when they keep your feet all toasty, too?
Sneakers for Soft Butches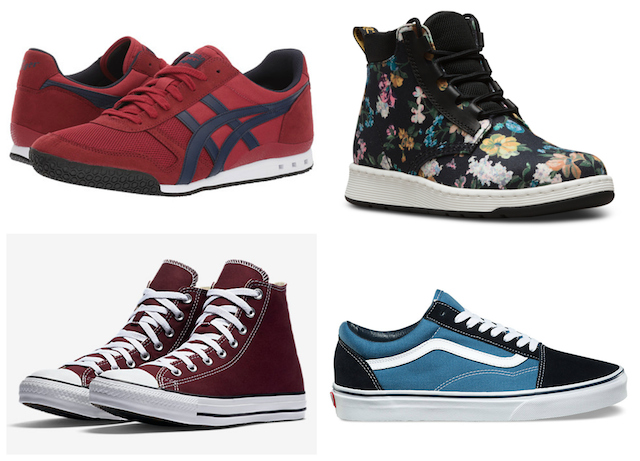 1. Asics Tiger Sneakers 2. Dr. Martens Telkes Sneakers 3. Chuck Taylors 4. Vans Old Skool Sneakers
Oh, sneakers! From slip-ons to high tops, I love them all. Stick with the classics this season, or try futch florals on for size.
That's my roundup of super comfy additions to my autumn wardrobe! Fellow comfort-queers, what's your plan for keeping it sexy and snuggly this fall?