Wrodsssss
PLL's Troian Bellisario Is Playing Gay
Spencer's batting for our team now.
***Flawless
Chimamanda Adichie is speaking up for Nigeria's LGBT population.
The new law that criminalizes homosexuality is popular among Nigerians. But it shows a failure of our democracy, because the mark of a true democracy is not in the rule of its majority but in the protection of its minority – otherwise mob justice would be considered democratic. The law is also unconstitutional, ambiguous, and a strange priority in a country with so many real problems. Above all else, however, it is unjust. Even if this was not a country of abysmal electricity supply where university graduates are barely literate and people die of easily-treatable causes and Boko Haram commits casual mass murders, this law would still be unjust.  We cannot be a just society unless we are able to accommodate benign difference, accept benign difference, live and let live. We may not understand homosexuality, we may find it personally abhorrent but our response cannot be to criminalize it.
Queer Queries
When it comes to lady laws, things are looking up (if you look at them in the right direction).
+ In North Carolina, an 1891 law that prohibited trans women from legally changing their names has finally been outdone. Two trans women this week were finally recognized by the state for who they really are.
+ The marriage equality movement continues to seemingly outpace every other social need for queers, with Oregon backing off its ban on same-sex marriage and 9 Colorado's couples fighting back against theirs. In Illinois, Cook County's queers are finally able to get married.
Paperwork in hand, Lisa Martin and Vicki Kenyon waited in line at the court office, casual in jeans and sweaters. After 13 years together, the couple were relieved to "upgrade the relationship status," Kenyon said, from a civil union to marriage.

"It's just kind of neat to be part of the first people doing it," said Kenyon, 46, adding that because she travels often for work, "having that legal protection is really important to us."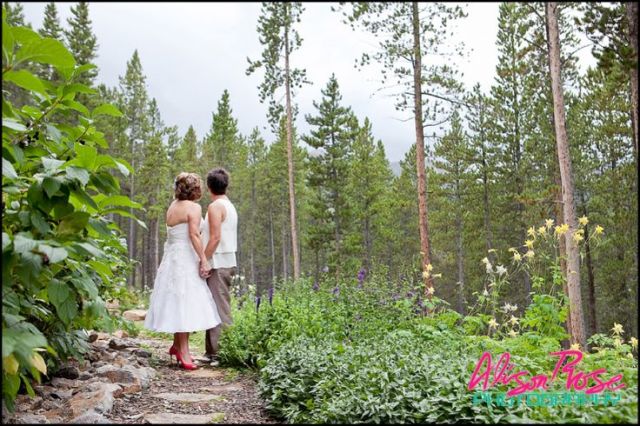 + Uganda's president can't make up his mind about the nation's anti-gay legislation, but right now the odds are slightly in our favor.
+ F*ck Arizona: last week, four states rejected outright discrimination when bills justifying anti-LGBT behavior were introduced to various legislatures.
WATCH: Fortune Feimster Goes to Hooters
Or at least she talked about it on Conan.
Rub Douglas' Belly Plz
Just give him a good rub. YOU KNOW YOU WANNA.