Hello happy campers! Since I've been at home with my family and cats instead of on the mountain with you, I figured I'd let my pal Esmeralda help write about the news this week! Here's the news we missed while I was living vicariously through this A-Camp open thread.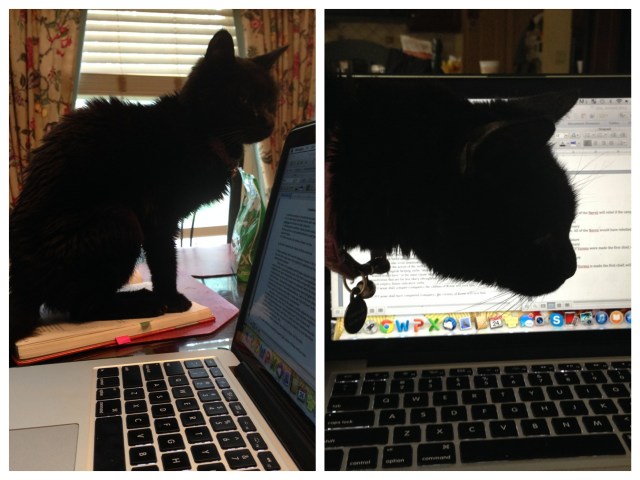 ---
To Label or Not to Label?
Talking about sexuality and gender identity is always very personal and very complex.
+ British singer La Roux chooses not to publicly label herself to respect her privacy and the privacy of her partners.
It's all very well people telling me to be open about it, but it will impact on my life. Why should I have to bear the brunt of what would happen? All I know is that if it's not something I have any interest or desire to talk about, then that needs to be my only reason.
+ Orange is the New Black writer Lauren Morelli realized she identified as gay while working on the show.
As I watched Taylor Schilling and Laura film the scene, one of our producers (as it happened, a gay woman) tapped me on the shoulder. She pointed at the screen and gave me a thumb's up. It was a small gesture, but my first step toward feeling accepted and quietly accepting myself. In Piper and Alex, I'd found a mouthpiece for my own desires and a glimmer of what my future could look like.
---
Who Run the World? Women!
Well, sort of. All kinds of interesting things are happening around international elections!
+ Lynne Brown became South Africa's first openly gay cabinet minister. Her appointment could represent positive changes in South Africa's views of the LGBT community.
She is not seen as a gay rights activist but her ascent to a cabinet post was described on Monday as a significant moment.

Eusebius McKaiser, a broadcaster and political author, who is gay, said: "It is, sadly, probably newsworthy, I guess, insofar as the social impact of openly gay people in high-profile public leadership positions cannot be discounted in a country like South Africa where levels of homophobia, including violence against black lesbian women, remain rife.

"The symbolism matters from an African perspective, too, given other countries around us are enacting and enforcing laws criminalising same-sex sex and lifestyles."
+ The European Union just held elections, and you all had some feelings about it. While a lot of conservative parties are gaining ground, there's still hope for political progress.
The Feminist Party program demands that the EU protect migrant women's work conditions, whether for pay or not. Women are generally underpaid compared to their male counterparts, but when their immigration status is uncertain, the gap increases. The " represent half of the migrants residing in Europe. Feminists in the Green party have also been critical of the immigration and refugee's policies resulting in mistreatment of migrants.
---
Workers of the World…Lean In?
+ When Sheryl Sandberg was schedule to speak at Harvard, she was asked to hold a Lean In circle with employees of a nearby hotel. She said that she didn't have the time. This is especially disappointing because Sandberg claims that her philosophy is applicable to all women, claims that in this light, are largely unsubstantiated.
Perhaps all the scolds who think students shouldn't protest commencement speakers whose views they don't like, and who think, in the face of all the evidence, that commencement speeches are an occasion of deep intellectual exchange, could now put some pressure on Sandberg to actually use her Class Day speech to say something beyond bromides and cliches. And to meet with the workers, and their student supporters, so that we can have a real exchange of ideas.
+ Wage theft and poor labor conditions exist in hotels like the one in Cambridge, but these are also tremendous problems all over the world. This is especially true for immigration detention centers, where detainees and asylum-seekers work for $1 per day.
+ Activist Cayden Mak and the group 18 Million Rising organized an online media campaign that forced Gap to confront its history of unjust labor practices. Says Mak:
When Gap announced that it was raising the minimum wage in its U.S. stores to $10 an hour, it launched a micro website that was super self-congratulatory. And I was like, "That's great for you but $10 an hour isn't even a living wage in the United States." Gap consistently paints itself as this super ethical company, but it's really doing the bare minimum.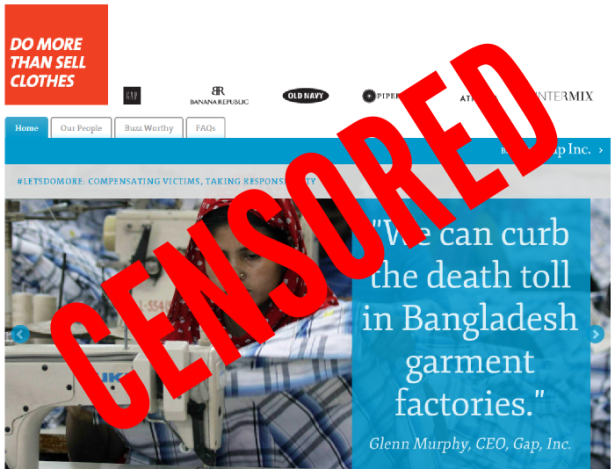 ---
Nigerian School Girls May be Found
+ According to recent news reports, a Nigerian official claims to know the location of the hundreds of abducted girls, but will not be using military force to bring them back. Air Chief Marshal Alex Badeh said the following:
"The good news for the parents of the girls is that we know where they are, but we cannot tell you. We cannot come and tell you the military secret, just leave us alone, we are working to get the girls back."
+ Following the immense visibility of #BringBackOurGirls, activists and human rights advocates are looking at the prospects of organizing beyond hashtags.
Spaces for Change, a human rights advocacy group in Nigeria, recently organized a citizens' forum titled #BeyondTheHashtags "to generate a data bank of [citizens'] concerns around the Chibok abductions and the rising insurgency in the northern part of the country," the organization explained on its website.

"Beyond the Hashtag is a conversation that is looking at improving security consciousness among citizens beyond the street protests and online campaigns," Victoria Ibezim-Ohaeri of Spaces for Change told RH Reality Check. "We ask ourselves: beyond the hashtags, what do we need to do to ensure these abductions do not occur again?"
---
Challenging Colleges and Beyond
+ A New York Times op-ed claims that in addressing the needs of transgender students, women's colleges "are at a crossroads their founders could never have foreseen, struggling to reconcile their mission with a growing societal shift on how gender itself is defined."
Administrators fear that admitting students who aren't "legally female" will cause them to lose Title IX funding. But where the leaders of these schools were once in the vanguard, championing the equal rights of women, they are now in the reactionary position of arguing that biology is destiny. This is a losing battle.
+ Brown University students used what appears to be red tape to decorate their graduation caps with large Roman numerals, IX, to remember the significance of Title IX.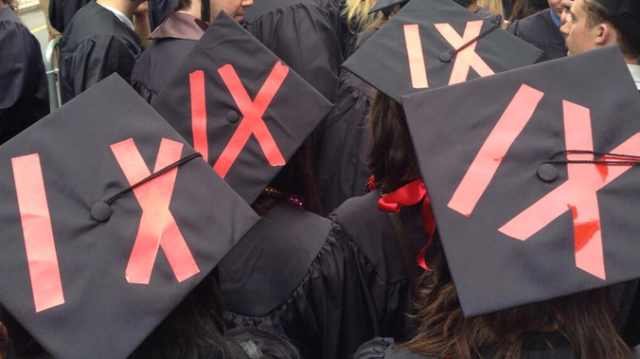 + The proverbial red tape is not limited to universities. Wall Street continues to profit from student debt, and Jobs with Justice's new report can tell you in detail how and why that is.
---
Just for Fun
+ Ever wondered "Which Badass LGBT Woman in History" you might be? Buzzfeed can tell you with this handy dandy quiz. I am pretty pleased with my results: