Kate's Team Pick:
If you haven't been able to see the AIDS Memorial Quilt in person, it is now available online in a new format that finally allows viewers to experience the incredible scale and scope of the quilt. The quilt is the result of the NAMES project, started in 1987 by a small group in San Francisco, dedicated to preserving the legacy of those who had lost their lives to HIV/AIDS in a period when the disease's stigma was at its height. The quilt has been displayed across the country in community centers, public spaces, and most prominently, on the National Mall. There are currently more than 48,000 panels in the quilt.
Up close, each individual patch is a personalized tribute to the friends, family, partners, and beloved members of our community who have been lost. I zoomed in at random, and found myself face to face with grinning boys in leather jackets, painstakingly embroidered rose petals, and messages from the ones they left behind. To say that it is an emotional experience is an understatement, and the personal impact of loss depicted so beautifully in color and heartfelt message brought some serious butch tears to these eyes.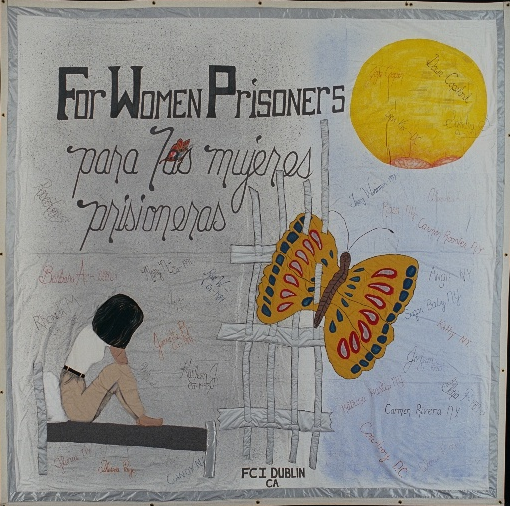 Being able to see the quilt in its entirety is probably the most intense experience of the project to date. Never before have we been able to see the exact scale of the quilt, and it is massive. To finally witness the scope of this disease and its impact on an entire community is, short of nothing else, devastating. More butch tears ensued.
View the quilt online, or if you'd like to see it in person, it is still touring the country. For more on the history of Act Up and HIV/AIDS in the gay community, I highly recommend reading Gabby and Jamie's fantastic review of "United in Anger".