Every year it seems there are more and more accessible queer themes from queer writers in mainstream books publishing, in every genre, and this fall has maybe the widest range of super exciting releases to date. Whether your thing is queer girl YA inspired by Greek mythology, groundbreaking poetry collections, challenging and mind-expanding critical nonfiction on art, power, illness or design, or weird and dynamic short fiction, this fall brings you some new titles you won't be able to stop thinking about.
Fiction
Pet, Akwaeke Emezi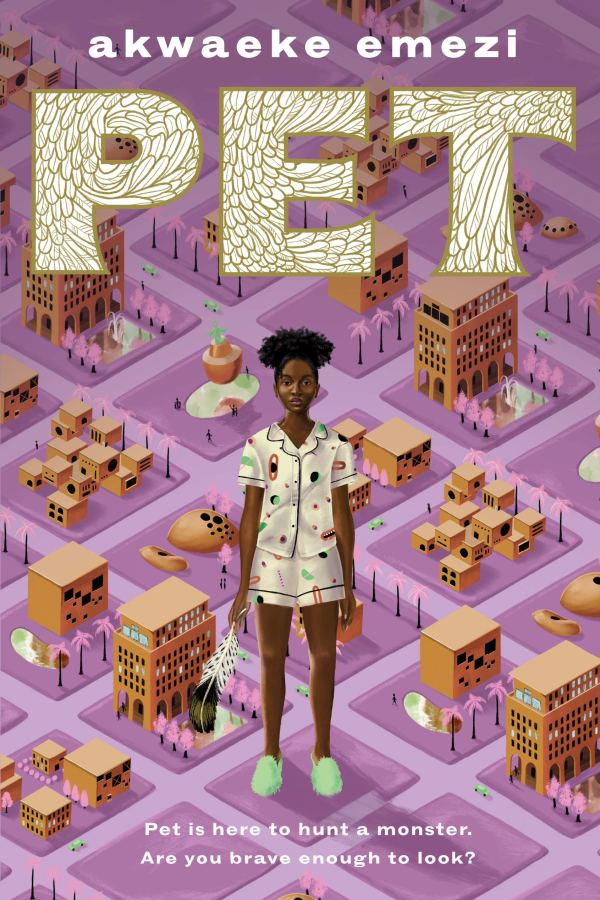 There are no monsters anymore, or so the children in the city of Lucille are taught. Jam and her best friend, Redemption, have grown up with this lesson all their life. But when Jam meets Pet, a creature made of horns and colors and claws, who emerges from one of her mother's paintings and a drop of Jam's blood, she must reconsider what she's been told. Pet has come to hunt a monster, and the shadow of something grim lurks in Redemption's house. Jam must fight not only to protect her best friend, but also to uncover the truth, and the answer to the question–How do you save the world from monsters if no one will admit they exist?
Acclaimed novelist Akwaeke Emezi makes their riveting and timely young adult debut with a book that asks difficult questions about what choices you can make when the society around you is in denial.
Cantoras, Carolina De Robertis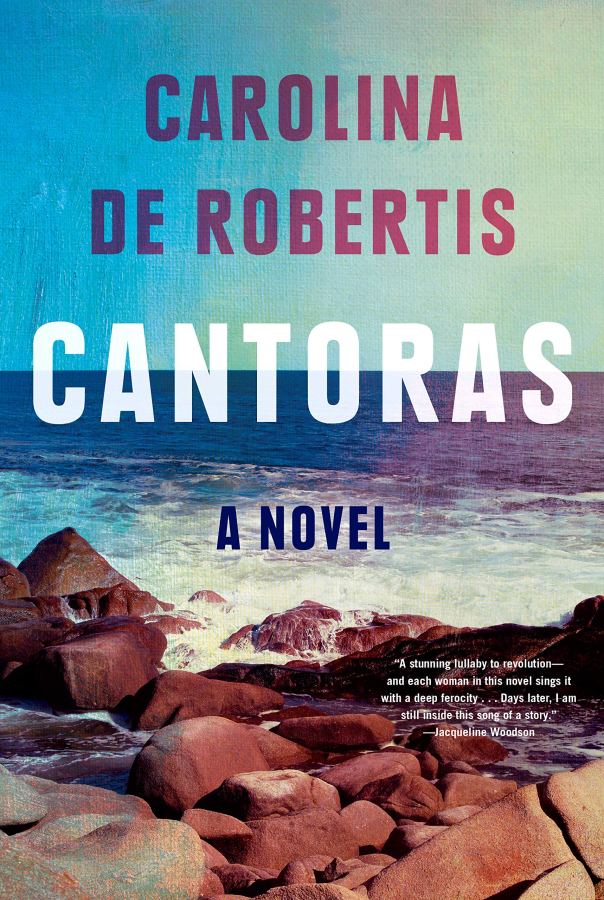 In 1977 Uruguay, a military government crushed political dissent with ruthless force. In this environment, where the everyday rights of people are under attack, homosexuality is a dangerous transgression to be punished. And yet Romina, Flaca, Anita "La Venus," Paz, and Malena—five cantoras, women who "sing"—somehow, miraculously, find one another. Together, they discover an isolated, nearly uninhabited cape, Cabo Polonio, which they claim as their secret sanctuary. Over the next thirty-five years, their lives move back and forth between Cabo Polonio and Montevideo, the city they call home, as they return, sometimes together, sometimes in pairs, with lovers in tow, or alone. And throughout, again and again, the women will be tested—by their families, lovers, society, and one another—as they fight to live authentic lives.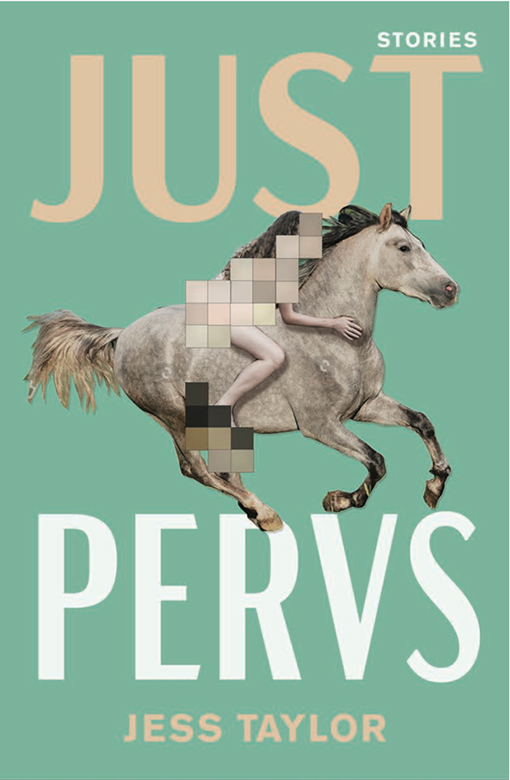 Two sex addicts meet and fall in love. A woman catches her husband cheating on her with their dog and escapes to her sister's horse farm. Four friends—fellow pervs—grow up and drift apart, pining for each other in silence until one of them is murdered.
In Jess Taylor's sophomore story collection, contemporary views of female sexuality are subverted, and women are given agency over their desires and bodies. Through these characters, sex is revealed to be many things at once: gross, shameful, exhilarating, hidden or open—and always complicated. Reminiscent of the works of Maggie Nelson, Mary Gaitskill and Chris Kraus, the stories in Just Pervs explore the strange oppression and illumination created by desire, the bewilderment of adolescence, and the barriers to intimacy both discovered within and imposed upon ourselves.
Kalina, born in Bulgaria and now living in Boston, has always been a spiritual seeker. Her fourteen-year-old son, Marko, who has spina bifida and is partially paralyzed, shares her curiosity about larger metaphysical questions, but also has his own unique perspective on life: Marko perceives numbers as having colors, shapes, and textures―and they're linked to emotions: embarrassment, for example, is fourteen; satisfaction is sixty-seven.
Kalina is determined to respect her son's dignity and privacy as he embarks on the new terrain of adolescence, complicated as it is by his continued physical dependence on her care. She has other issues to wrestle with as well, including coming to understand her own life choices and her strained relationship with her father.
Cub reporter Madison Jackson is young, scrappy, and hungry to prove that she deserves her coveted college internship at the premiere newspaper in town, The Boston Lede where she fetches coffee for the night crew and dreams of her own byline. So when her police scanner mentions a brutal murder tied to a prominent Boston family, Madison races to the crime scene, looking for the scoop of the century.
What she finds instead is the woman who'll change her life forever: Dahlia Kennedy, celebrity socialite, now widow, covered in gore and the prime suspect in the murder of her husband and child. When Dahlia refuses to talk to anyone but Madison, they begin a dangerous game of cat and mouse that leads the young journalist down a twisted path.
Check out the exclusive Autostraddle first look here!
Dark, irreverent, and truly innovative, the speculative stories in Homesick meditate on the theme of home and our estrangement from it, and what happens when the familiar suddenly shifts into the uncanny. In stories that foreground queer relationships and transgender or nonbinary characters, Cipri delivers the origin story for a superhero team comprised of murdered girls; a housecleaner discovering an impossible ocean in her least-favorite clients' house; a man haunted by keys that appear suddenly in his throat; and a team of scientists and activists discovering the remains of a long-extinct species of intelligent weasels.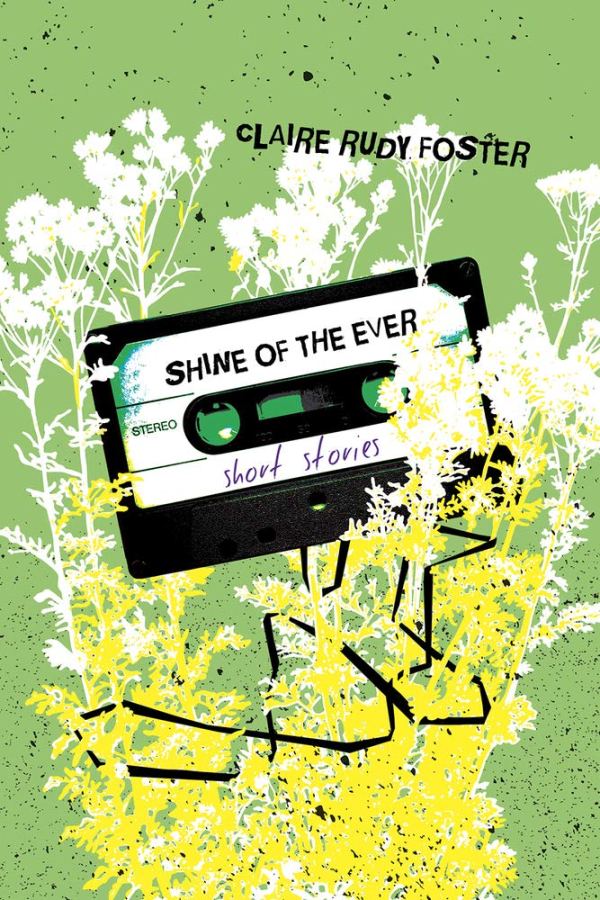 By turns tender and punk-tough, Shine of the Ever is a literary mixtape of queer voices out of 1990s Portland. This collection of short stories explores what binds a community of queer and trans people as they negotiate love, screwing up and learning to forgive themselves for being young and sometimes foolish.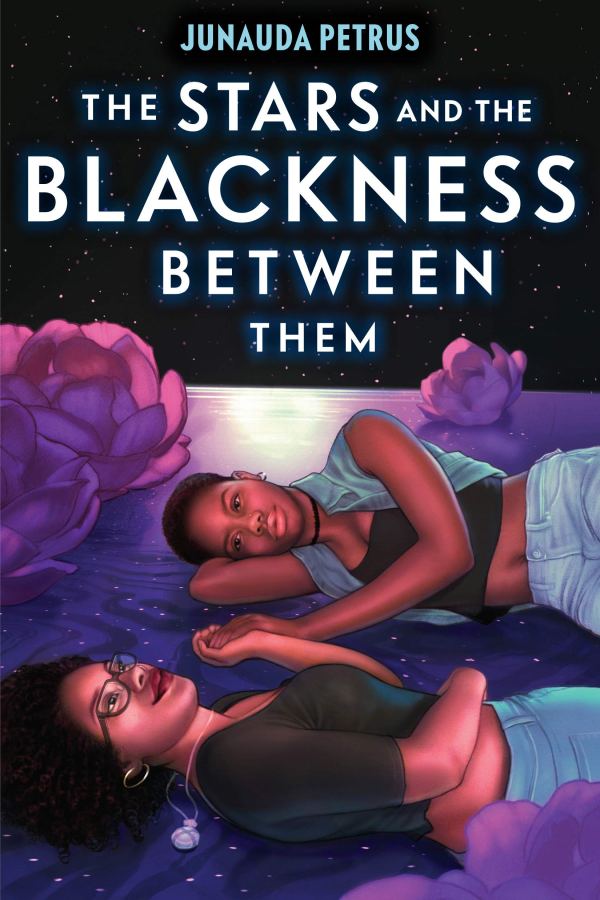 Told in two distinct and irresistible voices, Junauda Petrus's bold and lyrical debut is the story of two black girls from very different backgrounds finding love and happiness in a world that seems determined to deny them both. Mabel quickly falls hard for Audre and is determined to take care of her as she tries to navigate an American high school. But their romance takes a turn when test results reveal exactly why Mabel has been feeling low-key sick all summer and suddenly it's Audre who is caring for Mabel as she faces a deeply uncertain future.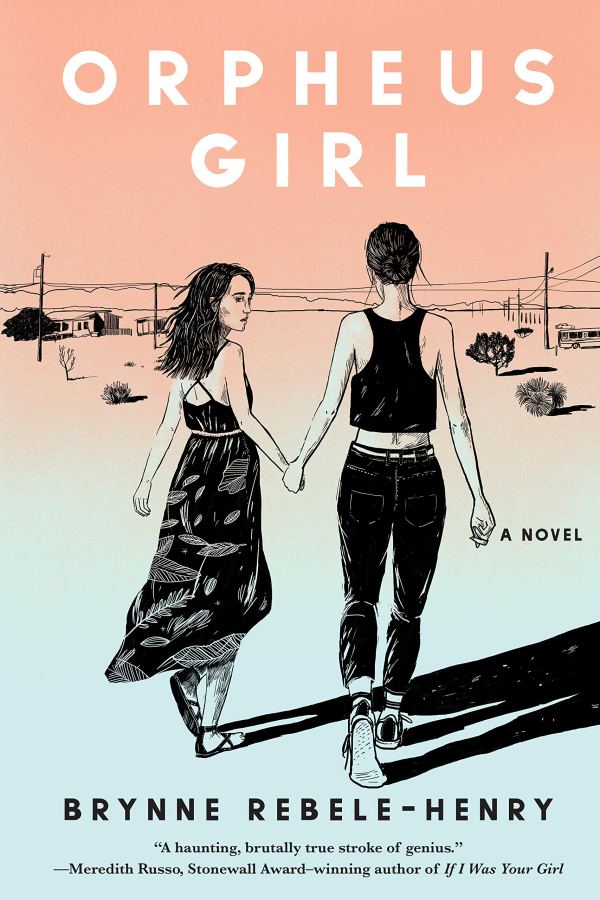 Abandoned by a single mother she never knew, 16-year-old Raya—obsessed with ancient myths—lives with her grandmother in a small conservative Texas town. For years Raya has fought to hide her feelings for her best friend and true love, Sarah. When the two are outed, they are sent to Friendly Saviors: a re-education camp meant to "fixwp_poststhem and make them heterosexual. Upon arrival, Raya vows to assume the role of Orpheus, to return to the world of the living with her love—and after she, Sarah, and the other teen residents are subjected to abusive and brutal "treatmentswp_postsby the staff, Raya only becomes more determined to escape.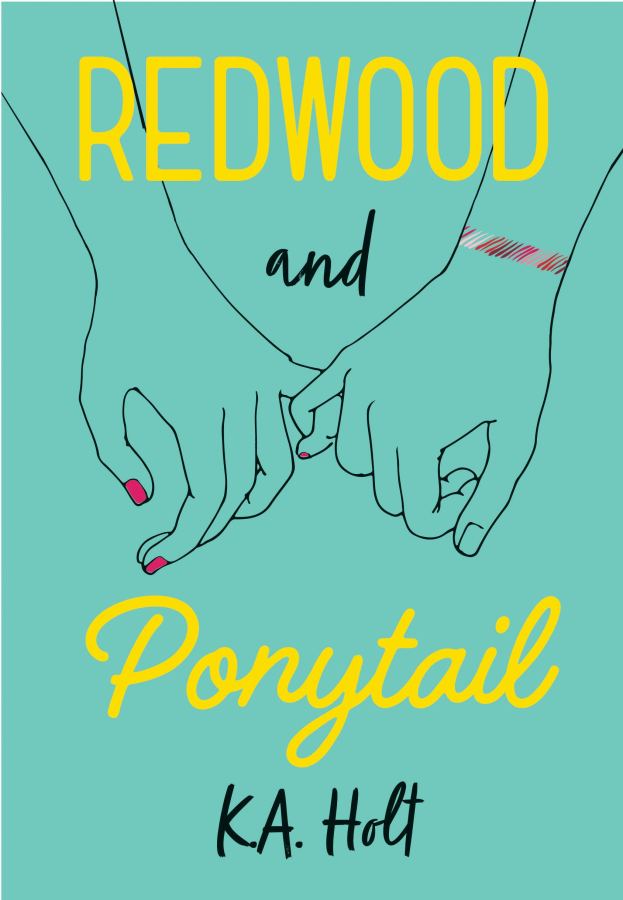 Kate and Tam meet, and both of their worlds tip sideways. At first, Tam figures Kate is your stereotypical cheerleader; Kate sees Tam as another tall jock. And the more they keep running into each other, the more they surprise each other. Beneath Kate's sleek ponytail and perfect façade, Tam sees a goofy, sensitive, lonely girl. And Tam's so much more than a volleyball player, Kate realizes: She's everything Kate wishes she could be. It's complicated. Except it's not. When Kate and Tam meet, they fall in like. It's as simple as that. But not everybody sees it that way. This novel in verse about two girls discovering their feelings for each other is a universal story of finding a way to be comfortable in your own skin.
Poetry
Hustling Verse, Amber Dawn and Justin Ducharme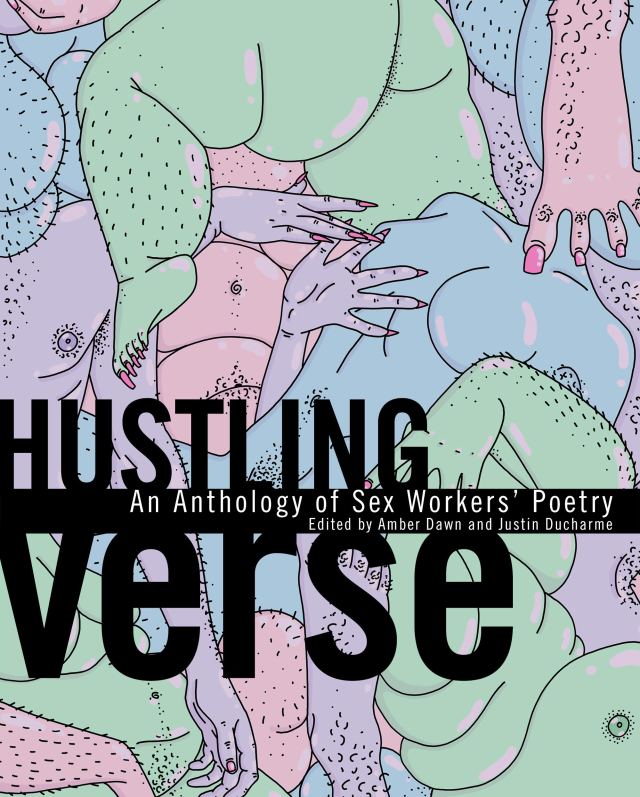 In this trailblazing anthology, more than fifty self-identified sex workers from all walks of the industry (survival and trade, past and present) explore their lived experience through the expressive nuance and beauty of poetry. In a variety of forms ranging from lyrics to list poems to found poetry to hybrid works, these authors express themselves with the complexity, agency, and honesty that sex workers are rarely afforded. Contributors from Canada, the US, Europe, and Asia include Gregory Scofield, Tracy Quan, Summer Wright, and Akira the Hustler. As an antidote to the invasive and often biased media depictions of sex workers, Hustling Verse is a fiercely groundbreaking exploration of intimacy, transactional sex, identity, healing, and resilience.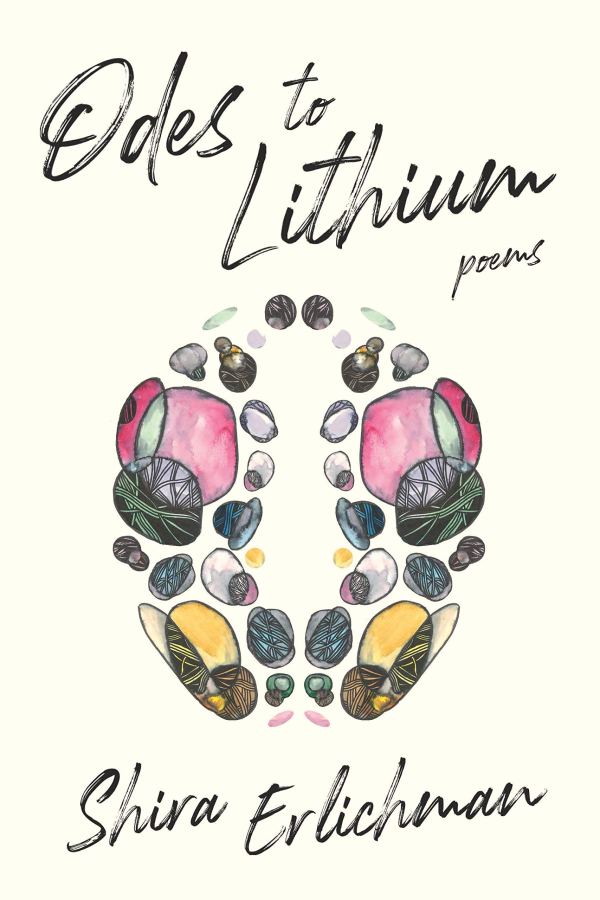 In this remarkable debut, Shira Erlichman pens a love letter to Lithium, her medication for Bipolar Disorder. With inventiveness, compassion, and humor, she thrusts us into a world of unconventional praise. From an unexpected encounter with her grandmother's ghost, to a bubble bath with Bjӧrk, to her plumber's confession that he, too, has Bipolar, Erlichman buoyantly topples stigma against the mentally ill. These are necessary odes to self-acceptance, resilience, and the jagged path toward healing. With startling language, and accompanied by her bold drawings and collages, she gives us a sparkling, original view into what makes us human.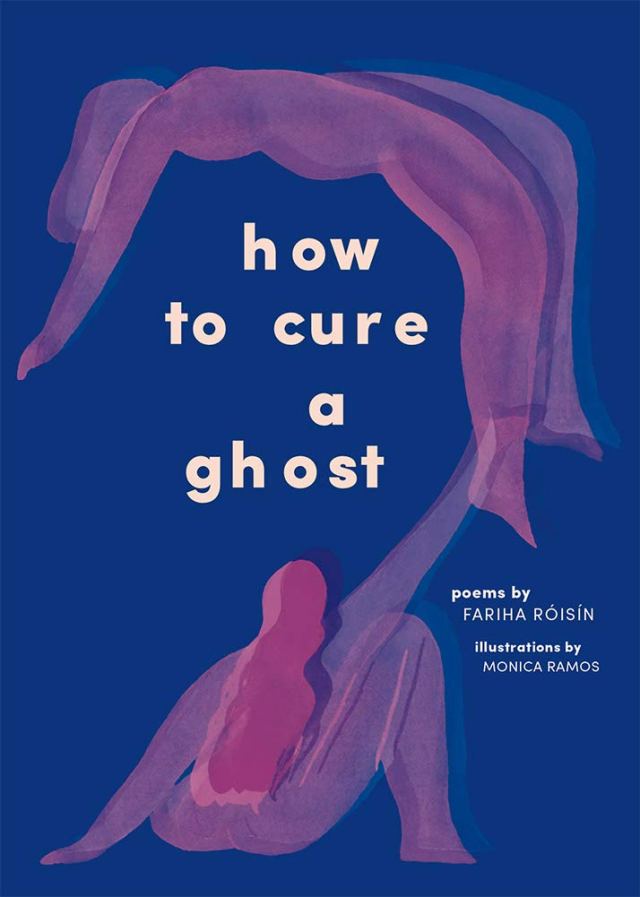 Following in the footsteps of such category killers as Milk and Honey and Whiskey Words & a Shovel I, Fariha Róisín's poetry book is a collection of her thoughts as a young, queer, Muslim femme navigating the difficulties of her intersectionality. Simultaneously, this compilation unpacks the contentious relationship that exists between Róisín and her mother, her platonic and romantic heartbreaks, and the cognitive dissonance felt as a result of being so divided among her broad spectrum of identities.
Crossfire collects Staceyann Chin's empowering, feminist-LGBTQ-Caribbean, activist-driven poetry for the first time in a single book. According to The New York Times, Chin is "sassy, rageful and sometimes softly self-mocking.wp_postsThe Advocate says that her poems, "combine hilarious one-liners with a refusal to conformwp_postsand note "Chin is out to confront more than just the straight world."
Memoir and Biography
Fat, Pretty, and Soon to be Old is a moving, funny, and startlingly frank collection of personal essays about what it means to look a certain way. Or rather, certain ways. Navigating Kimberly Dark's experience of being fat since childhood—as well as queer, white-privileged, a gender-confirming "girl with a pretty face,wp_postsactive then disabled, and inevitably aging—each piece blends storytelling and social analysis to deftly coax readers into a deeper understanding of how appearance privilege (and stigma) function in everyday life and how the architecture of this social world constrains us. At the same time, she provides a blueprint for how each of us can build a more just social world, one interaction at a time. Includes an afterword by Health at Every Size expert, Linda Bacon.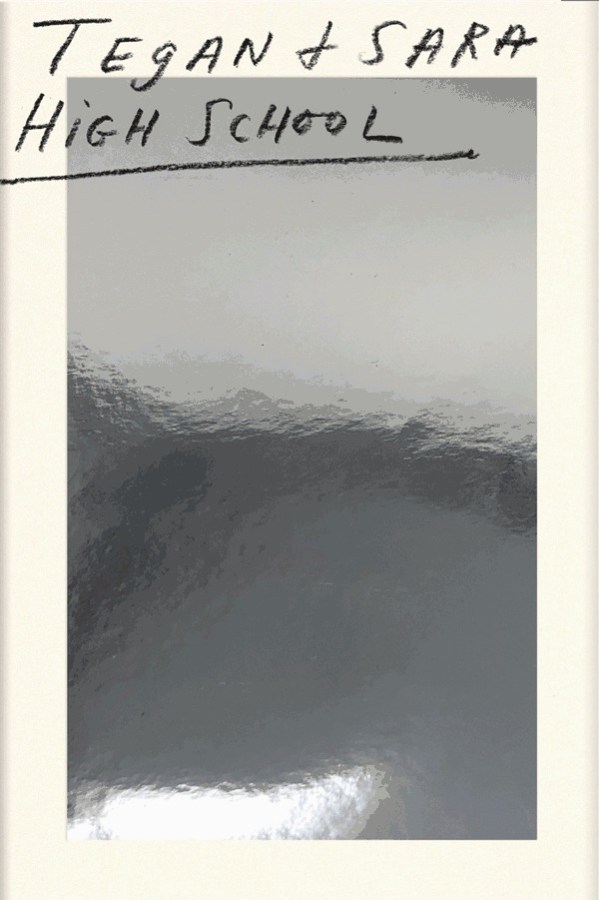 High School is the revelatory and unique coming-of-age story of Sara and Tegan Quin, identical twins from Calgary, Alberta, who grew up at the height of grunge and rave culture in the nineties, well before they became the celebrated musicians and global LGBTQ icons we know today. While grappling with their identity and sexuality, often alone, they also faced academic meltdown, their parents' divorce, and the looming pressure of what might come after high school. Written in alternating chapters from both Tegan's and Sara's points of view, the book is a raw account of the drugs, alcohol, love, music, and friendship they explored in their formative years.
Edie Windsor became internationally famous when she sued the US government, seeking federal recognition for her marriage to Thea Spyer, her partner of more than four decades. The Supreme Court ruled in Edie's favor, a landmark victory that set the stage for full marriage equality in the US. Beloved by the LGBTQ community, Edie embraced her new role as an icon; she had already been living an extraordinary and groundbreaking life for decades.
In this memoir, which she began before passing away in 2017 and completed by her co-writer, Edie recounts her childhood in Philadelphia, her realization that she was a lesbian, and her active social life in Greenwich Village's electrifying underground gay scene during the 1950s. Edie was also one of a select group of trailblazing women in computing, working her way up the ladder at IBM and achieving their highest technical ranking while developing software. In the early 1960s Edie met Thea, an expat from a Dutch Jewish family that fled the Nazis, and a widely respected clinical psychologist. Their partnership lasted forty-four years, until Thea died in 2009. Edie found love again, marrying Judith Kasen-Windsor in 2016.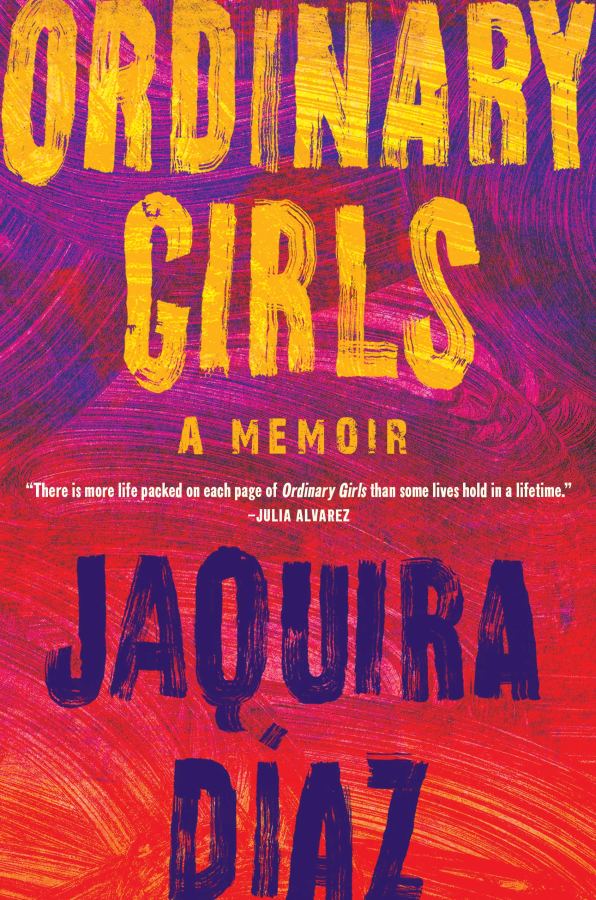 While growing up in housing projects in Puerto Rico and Miami Beach, Díaz found herself caught between extremes. As her family split apart and her mother battled schizophrenia, she was supported by the love of her friends. As she longed for a family and home, her life was upended by violence. As she celebrated her Puerto Rican culture, she couldn't find support for her burgeoning sexual identity. From her own struggles with depression and sexual assault to Puerto Rico's history of colonialism, every page of Ordinary Girls vibrates with music and lyricism. Díaz writes with raw and refreshing honesty, triumphantly mapping a way out of despair toward love and hope, to become her version of the girl she always wanted to be.
In the Dream House is Carmen Maria Machado's engrossing and wildly innovative account of a relationship gone bad, and a bold dissection of the mechanisms and cultural representations of psychological abuse. Tracing the full arc of a harrowing relationship with a charismatic but volatile woman, Machado struggles to make sense of how what happened to her shaped the person she was becoming.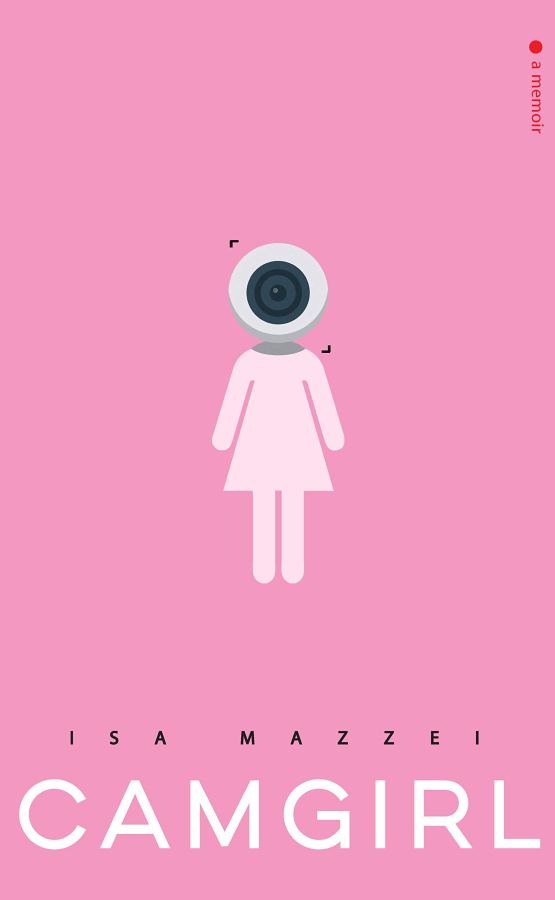 At twenty-three, Isa Mazzei was just like any other college graduate: broke, lacking purpose, and searching for an identity. She was also a compulsive seductress with a reputation as a slut and heartbreaker. One day, while working a low-paying retail job, she had a revelation: why not embrace her salacious image and make some money off of it?
She began stripping, dancing, masturbating, playing games, making art––and broadcasting it all online for money as a camgirl. In her first month, she racked up hundreds of nightly viewers, and within a year she ranked in the top fifty girls on a site featuring tens of thousands of performers. Over the course of her career, Isa built her own business, explored BDSM, attended a porn convention, slept with a fan, and pushed herself further than she thought possible. And yet, despite her success, she struggled to fit into the community she so desperately wanted to belong to.
Camgirl is a relatable look at confronting our past traumas and accepting ourselves for who we are. It masterfully explores the complexities of digital life, sexuality and the tensions between our private and public selves. Mazzei's biting humor and raw vulnerability ensure you'll never think about sex work―or sex―the same way again.
No writer is as emblematic of the American twentieth century as Susan Sontag. Mythologized and misunderstood, lauded and loathed, a girl from the suburbs who became a proud symbol of cosmopolitanism, Sontag left a legacy of writing on art and politics, feminism and homosexuality, celebrity and style, medicine and drugs, radicalism and Fascism and Freudianism and Communism and Americanism, that forms an indispensable key to modern culture. She was there when the Cuban Revolution began, and when the Berlin Wall came down; in Vietnam under American bombardment, in wartime Israel, in besieged Sarajevo. She was in New York when artists tried to resist the tug of money—and when many gave in. No writer negotiated as many worlds; no serious writer had as many glamorous lovers. Sontag tells these stories and examines the work upon which her reputation was based. It explores the agonizing insecurity behind the formidable public face: the broken relationships, the struggles with her sexuality, that animated—and undermined—her writing. And it shows her attempts to respond to the cruelties and absurdities of a country that had lost its way, and her conviction that fidelity to high culture was an activism of its own.
Utilizing hundreds of interviews conducted from Maui to Stockholm and from London to Sarajevo—and featuring nearly one hundred images—Sontag is the first book based on the writer's restricted archives, and on access to many people who have never before spoken about Sontag, including Annie Leibovitz. It is a definitive portrait—a great American novel in the form of a biography.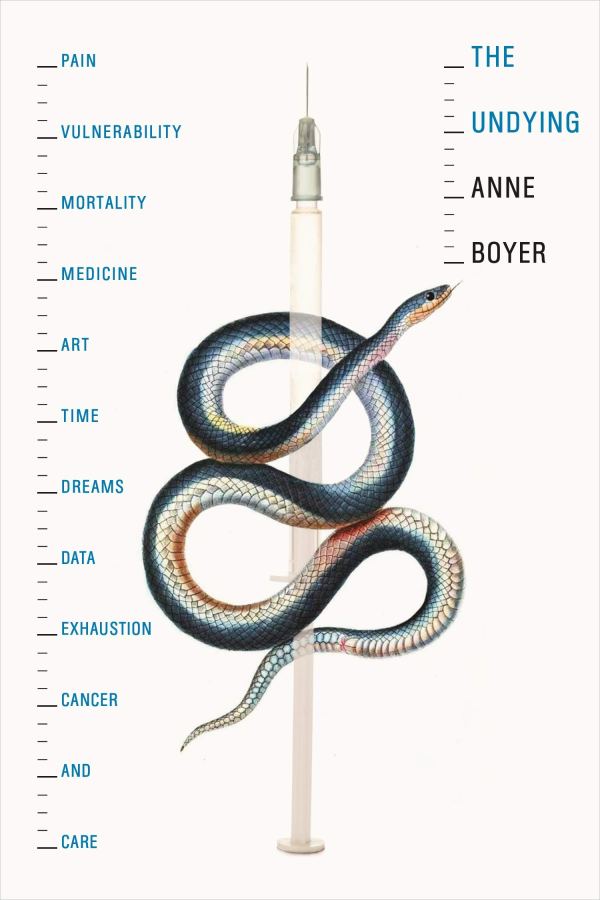 A week after her forty-first birthday, the acclaimed poet Anne Boyer was diagnosed with highly aggressive triple-negative breast cancer. For a single mother living paycheck to paycheck who had always been the caregiver rather than the one needing care, the catastrophic illness was both a crisis and an initiation into new ideas about mortality and the gendered politics of illness.
A twenty-first-century Illness as Metaphor, as well as a harrowing memoir of survival, The Undying explores the experience of illness as mediated by digital screens, weaving in ancient Roman dream diarists, cancer hoaxers and fetishists, cancer vloggers, corporate lies, John Donne, pro-pain "dolorists,wp_poststhe ecological costs of chemotherapy, and the many little murders of capitalism. It excoriates the pharmaceutical industry and the bland hypocrisies of "pink ribbon culturewp_postswhile also diving into the long literary line of women writing about their own illnesses and ongoing deaths: Audre Lorde, Kathy Acker, Susan Sontag, and others.
A genre-bending memoir in the tradition of The Argonauts, The Undying will break your heart, make you angry enough to spit, and show you contemporary America as a thing both desperately ill and occasionally, perversely glorious.
Nonfiction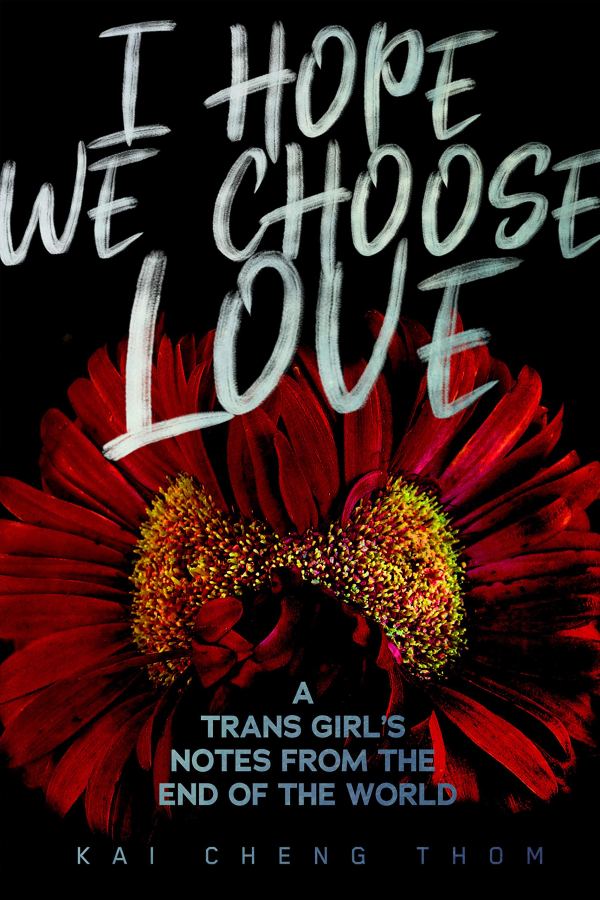 In a heartbreaking yet hopeful collection of personal essays and prose poems, blending the confessional, political, and literary, Kai Cheng Thom dives deep into the questions that haunt social movements today. With the author's characteristic eloquence and honesty, I Hope We Choose Love proposes heartfelt solutions on the topics of violence, complicity, family, vengeance, and forgiveness. Taking its cues from contemporary thought leaders in the transformative justice movement such as adrienne maree brown and Leah Lakshmi Piepzna-Samarasinha, this provocative book is a call for nuance in a time of political polarization, for healing in a time of justice, and for love in an apocalypse.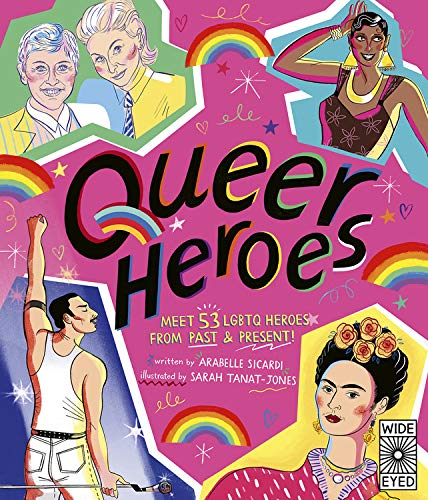 This beautiful, bold book celebrates the achievements of LGBT people through history and from around the world. It features dynamic full-color portraits of a diverse selection of 53 inspirational role models accompanied by short biographies that focus on their incredible successes, from Freddie Mercury's contribution to music to Leonardo da Vinci's Mona Lisa. Published to celebrate the 50th anniversary of the Stonewall Uprising, this extraordinary book will show children that anything is possible.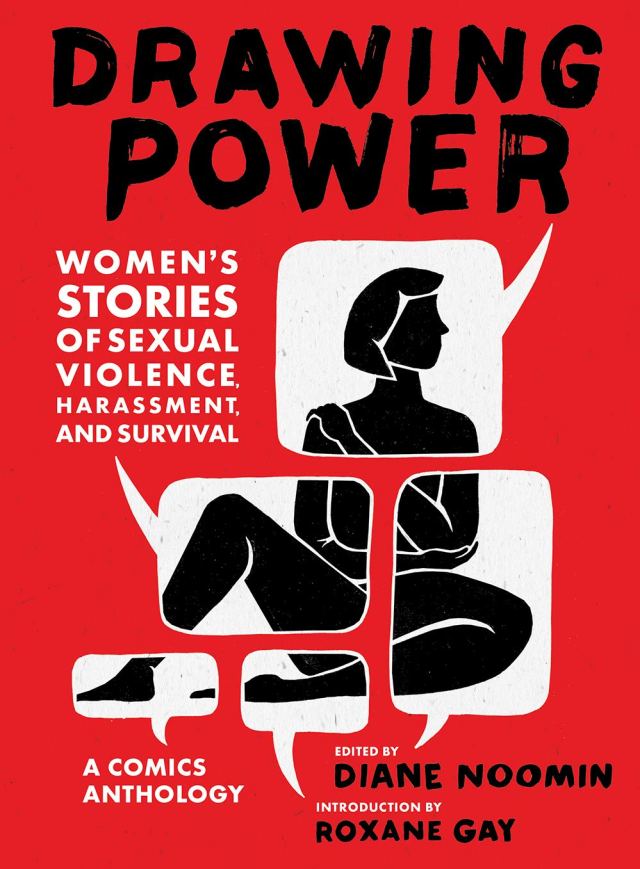 Inspired by the global #MeToo Movement, Drawing Power: Women's Stories of Sexual Violence, Harassment, and Survival is a collection of original, nonfiction comics drawn by more than 60 female cartoonists from around the world. Featuring such noted creators as Emil Ferris, Aline Kominsky-Crumb, MariNaomi, Liana Finck, and Ebony Flowers the anthology's contributors comprise a diverse group of many ages, sexual orientations, and races—and their personal stories convey the wide spectrum of sexual harassment and abuse that is still all too commonplace. With a percentage of profits going to RAINN, Drawing Power is an anthology that stokes the fires of progressive social upheaval, in the fight for a better, safer world.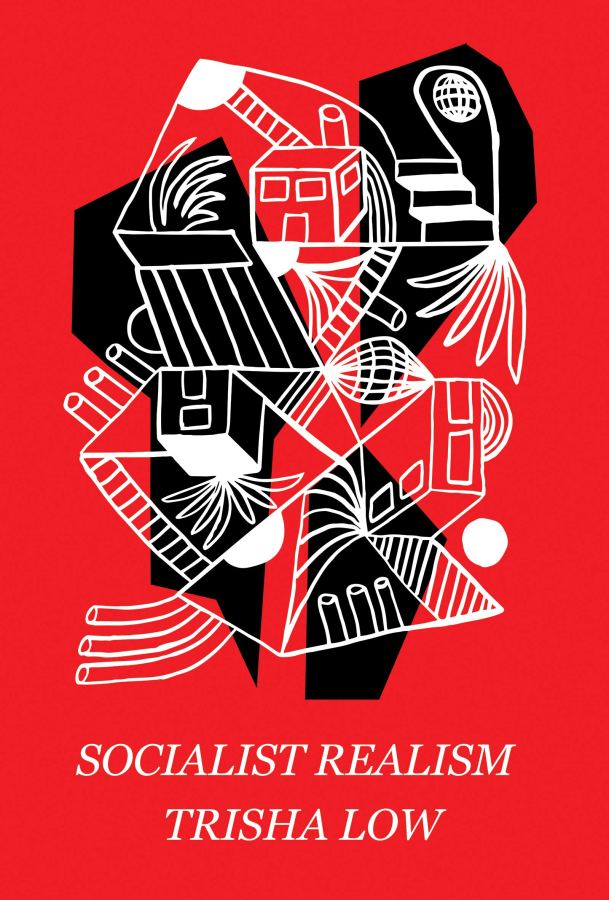 When Trisha Low moves west, her journey is motivated by the need to arrive "somewhere better"―someplace utopian, like revolution; or safe, like home; or even clarifying, like identity. Instead, she faces the end of her relationships, a family whose values she has difficulty sharing, and America's casual racism, sexism, and homophobia.
In this book-length essay, the problem of how to account for one's life comes to the fore―sliding unpredictably between memory, speculation, self-criticism, and art criticism, Low seeks answers that she knows she won't find. Attempting to reconcile her desires with her radical politics, she asks: do our quests to fulfill our deepest wishes propel us forward, or keep us trapped in the rubble of our deteriorating world?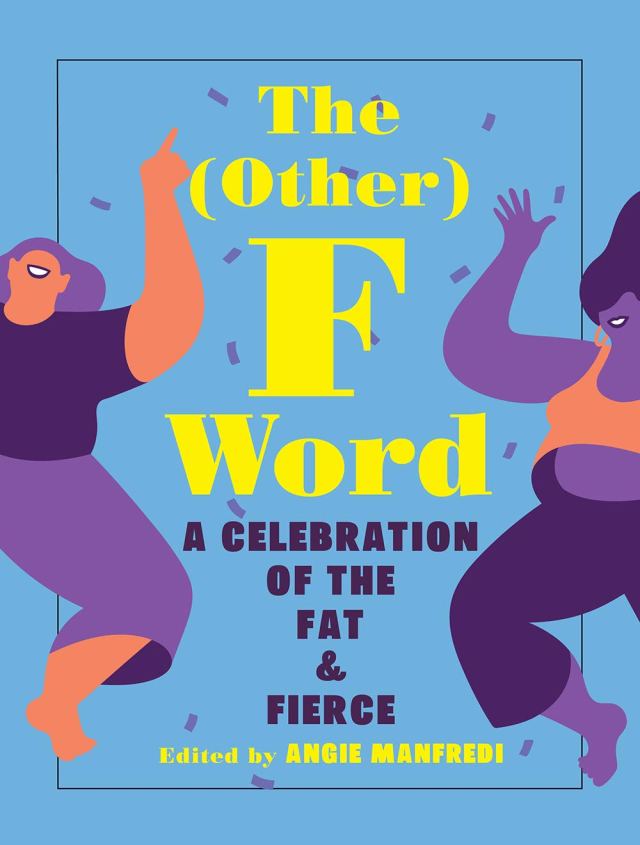 Chubby. Curvy. Fluffy. Plus-size. Thick. Fat. The time has come for fat people to tell their own stories. The (Other) F Word combines the voices of Renée Watson, Julie Murphy, Jes Baker, Samantha Irby, Bruce Sturgell, and more in a relatable and gift-worthy guide about body image and fat acceptance. This dazzling collection of art, poetry, essays, and fashion tips is meant for people of all sizes who desire to be seen and heard in a culture consumed by a narrow definition of beauty. By combining the talents of renowned fat YA and middle-grade authors, as well as fat influencers and creators, The (Other) F Word offers teen readers and activists of all ages a tool for navigating our world with confidence and courage.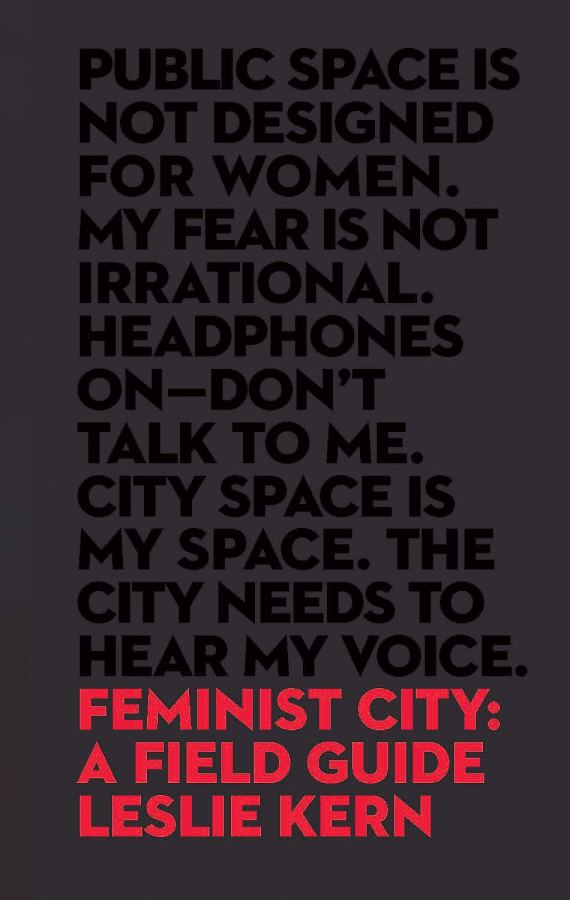 Leslie Kern wants your city to be feminist. An intrepid feminist geographer, Kern combines memoir, theory, pop culture, and geography in this collection of essays that invites the reader to think differently about city spaces and city life.
From the geography of rape culture to the politics of snow removal, the city is an ongoing site of gendered struggle. Yet the city is perhaps also our best hope for shaping new social relations based around care and justice.
Taking on fear, motherhood, friendship, activism, and the joys and perils of being alone, Kern maps the city from new vantage points, laying out a feminist intersectional approach to urban histories and pathways towards different urban futures.
Graphic Novels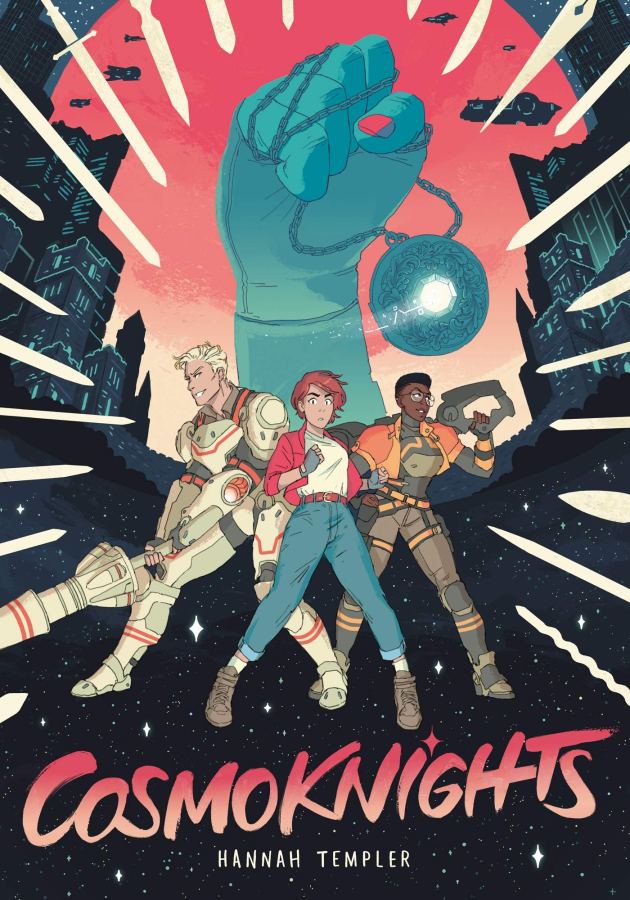 Pan's life used to be very small. Work in her dad's body shop, sneak out with her friend Tara to go dancing, and watch the skies for freighter ships. It didn't even matter that Tara was a princess… until one day it very much did matter, and Pan had to say goodbye forever. Years later, when a charismatic pair of off-world gladiators show up on her doorstep, she finds that life may not be as small as she thought. On the run and off the galactic grid, Pan discovers the astonishing secrets of her neo-medieval world… and the intoxicating possibility of burning it all down.
Bea is on the run. And then, she runs into Lou.
This chance encounter sends them on a journey through West Texas, where strange things follow them wherever they go. The landscape morphs into an unsettling world, a mysterious cat joins them, and they are haunted by a group of threatening men. To stay safe, Bea and Lou must trust each other as they are driven to confront buried truths. The two women share their stories of loss and heartbreak―and a startling revelation about sexual assault―culminating in an exquisite example of human connection.
Mooncakes, Wendy Xu and Suzanne Walker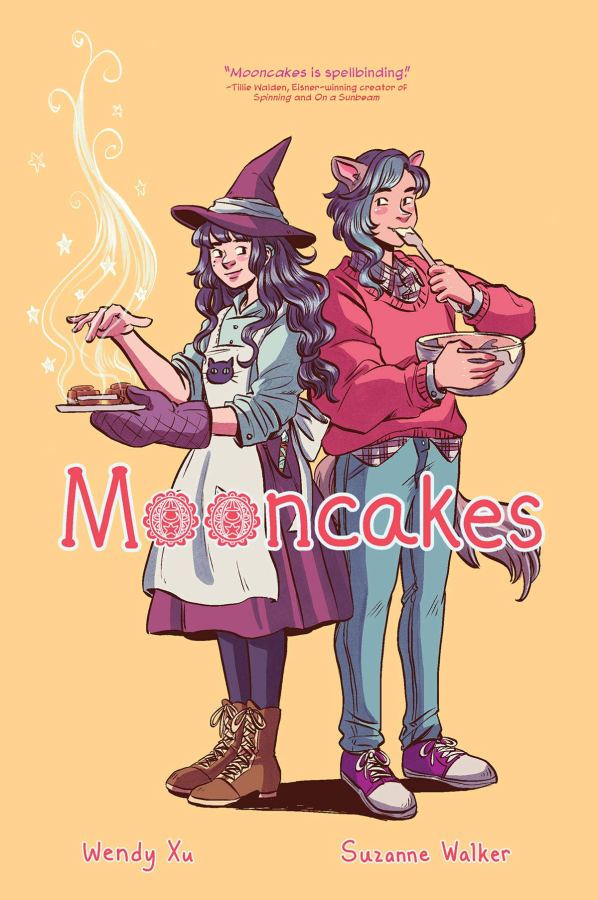 Nova Huang knows more about magic than your average teen witch. She works at her grandmothers' bookshop, where she helps them loan out spell books and investigate any supernatural occurrences in their New England town.
One fateful night, she follows reports of a white wolf into the woods, and she comes across the unexpected: her childhood crush, Tam Lang, battling a horse demon in the woods. As a werewolf, Tam has been wandering from place to place for years, unable to call any town home.
Pursued by dark forces eager to claim the magic of wolves and out of options, Tam turns to Nova for help. Their latent feelings are rekindled against the backdrop of witchcraft, untested magic, occult rituals, and family ties both new and old in this enchanting tale of self-discovery.