Happy Presidents Day! There's never been a better time to celebrate the many centuries of old white men who have improved or worsened our quality of life for many eons. This is also a fantastic time to celebrate Barack Obama, who needs to come back and save us. I love you Barack Obama please come back!
Anyhow, for about two months I've been trying to remember the name of this movie about a disobedient child who becomes President of the United States, but have come up short. Today when we needed a President's Day Post and I realized that I've already cheated and written about First Ladies twice (example one / example two), I came up with the idea of this list because I knew that movie would be an excellent anchor for my concept. Unfortunately, it turns out that movie was about Sinbad being the security guard for the President's son. It was called First Kid. Like most Sinbad movies, it was probably nominated for an Academy Award.
Anyhow, here are 15 fictional presidents I'd still rather have in office than the yahoo we've got in there right now!
---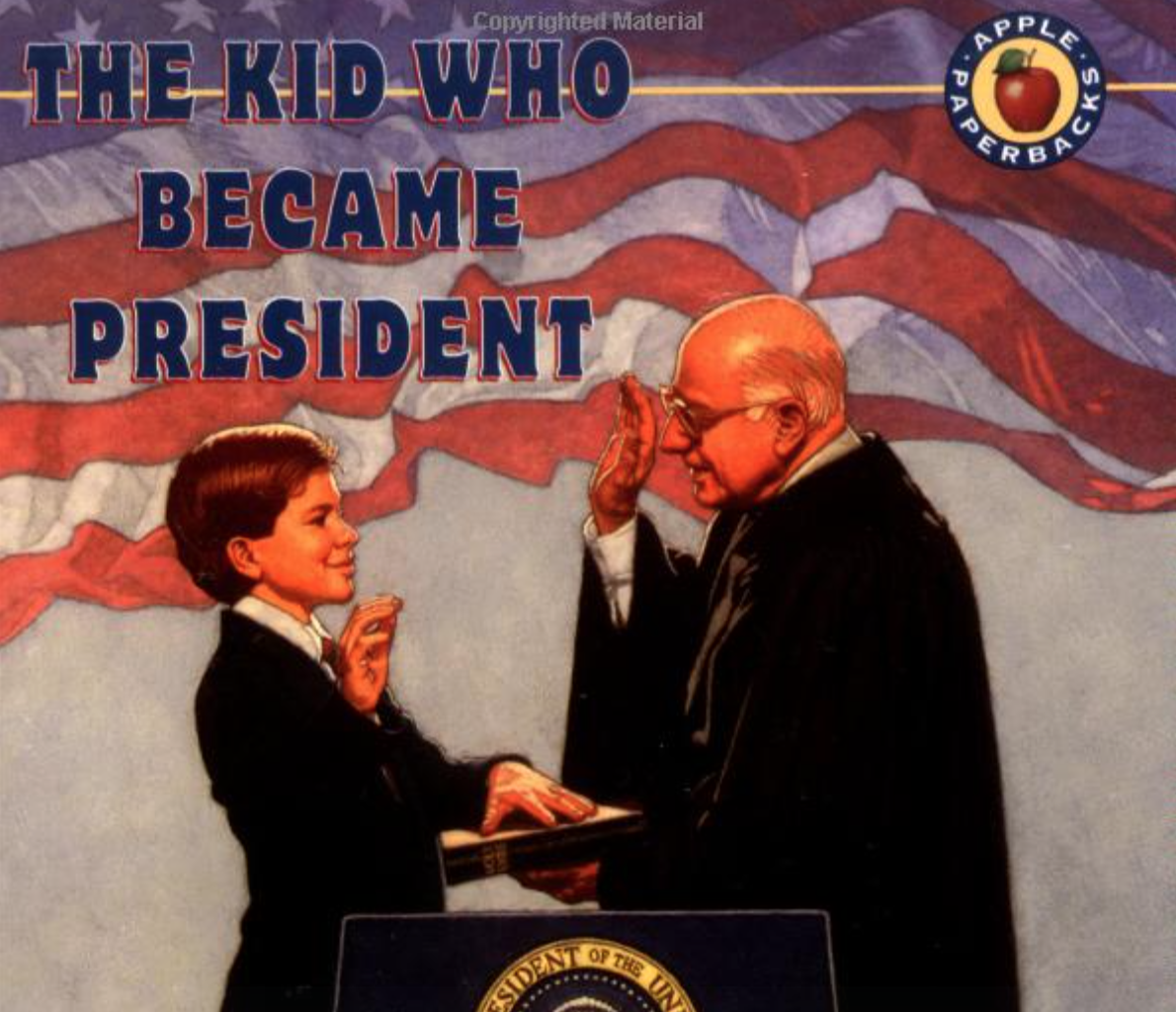 The protagonist of The Kid Who Became President immediately displays more foresight and self-awareness than our current president. For example, in the Prologue — not even Chapter One, folks, we're talking Prologue — he asks, "Can a kid — an innocent seventh-grader like me — make a good president? Or did the job totally overwhelm me and make me fall on my face, humiliating me and the office of the President?" I don't know, did you almost start a war with Australia? Did you ask Russia to hack Hillary Clinton's emails? Are you OBSESSED with the size of your inauguration day crowd and can't stop talking about it? Do you spend $3 million taxpayer dollars every weekend to go hang out in YOUR OWN HOTEL in Florida?  Nah? Okay you're doing great. Apparently this kid eventually requires help from the ghost of Abraham Lincoln, but let's be real: same.
---
2. Chet Roosevelt, Americathon (1979 Movie)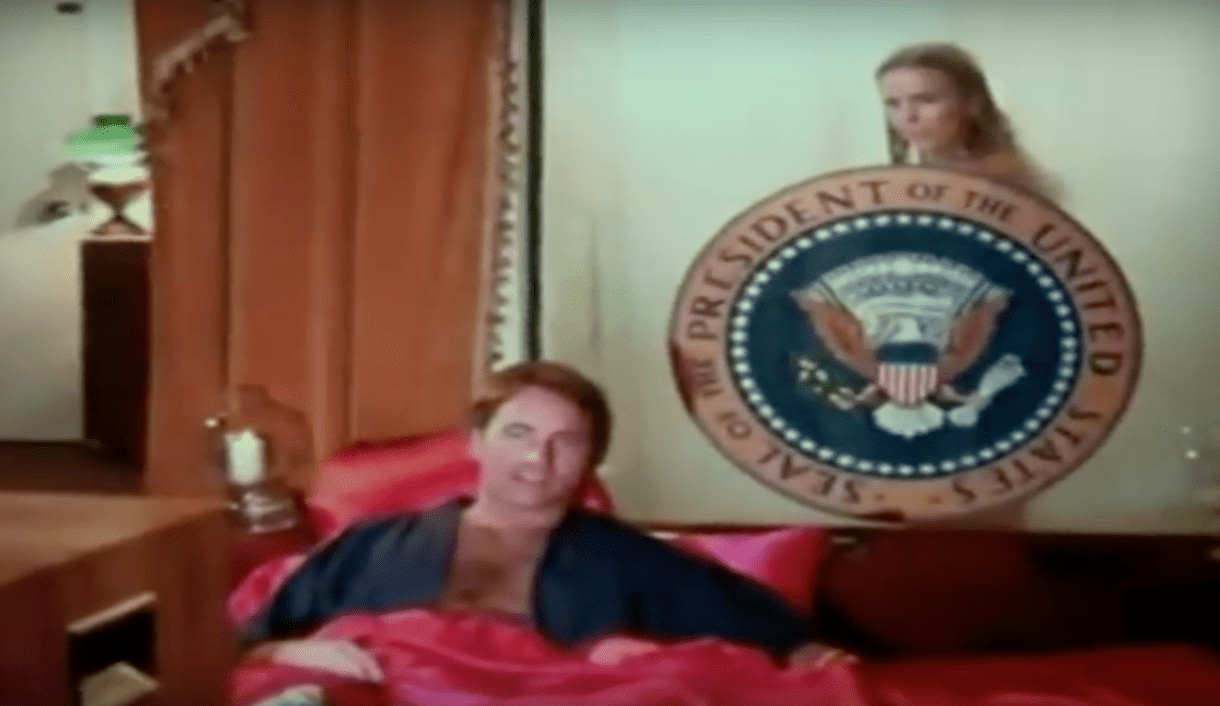 Chet relocates the capital from Washington DC to Los Angeles, eventually abandons office to run away to Vietnam with his pop star girlfriend. Ideal outcome for current President, although the expense of moving DC to Los Angeles seems unsustainable. Maybe John McCain could say something about that and then do absolutely nothing about it. Just an idea!
---
3. George Washington, Masters of Horror, "The Washingtonians" (2007 TV Episode)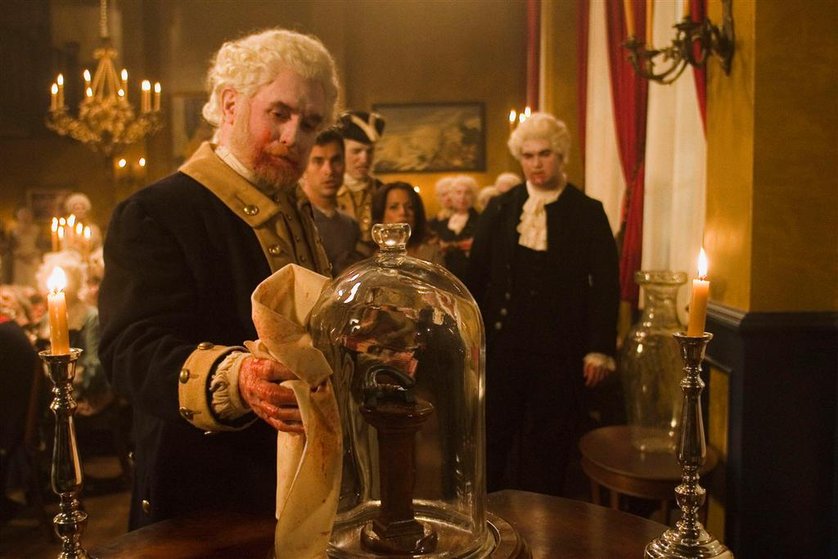 George eats people, uses the bones and skin of dead children to manufacture everyday household objects. MADE IN AMERICA!
---
4. A Monkey, "The Monkey Who Became President" (1975 song)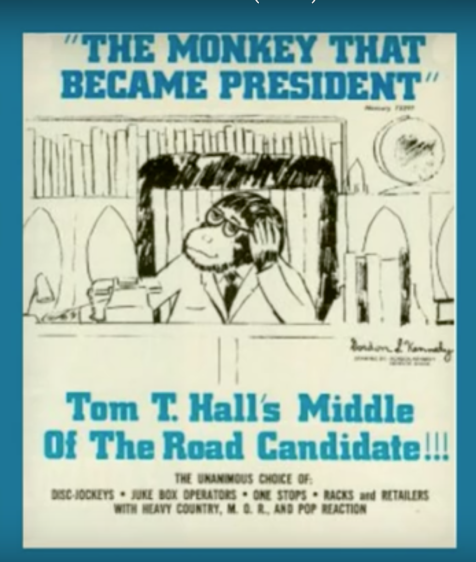 "Yes, a monkey was the President, though maybe not the first, and there was peace and harmony throughout the universe."
Enough said.
---
Mike, an architect with zero political experience, picks his wife to be Vice President, even though she also has zero political experience. When Congress resists Carol's appointment, Mike and Carol win them over with a thrilling song and dance number. Honestly I'm not necessarily opposed to requiring Trump's Cabinet to do the same. I'd love to see Steve Bannon do "Poor Unfortunate Souls."
---
6. President Nathan Petrelli, Heroes (2006-2010 TV Show)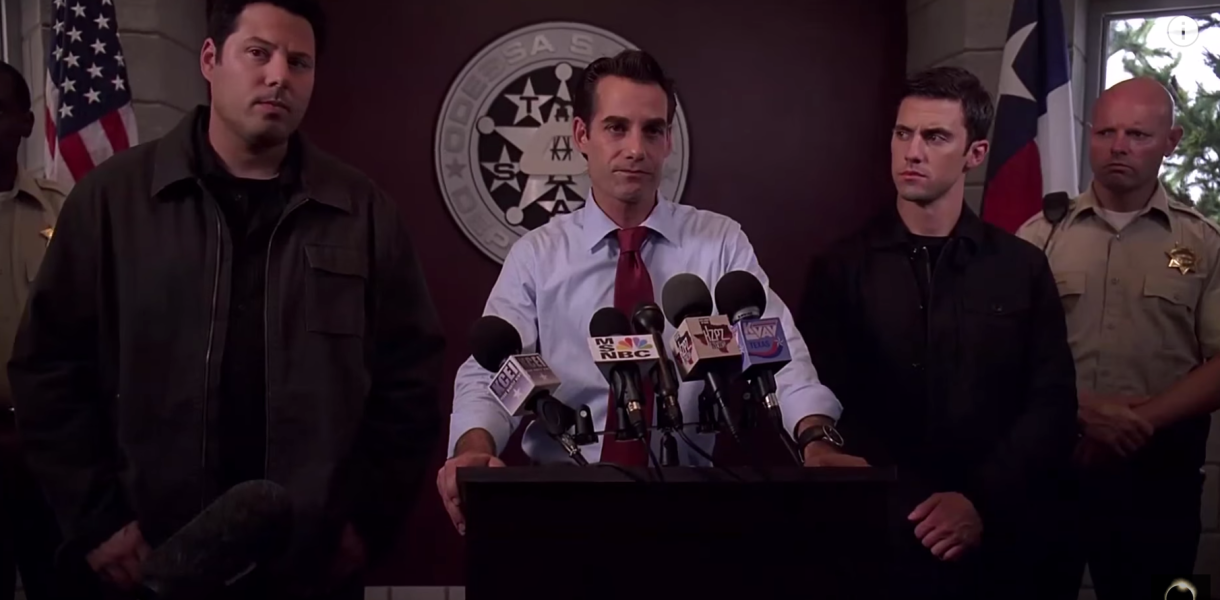 Nathan Petrelli turns out to not actually be Nathan Petrelli but instead is Sylar, a serial killer played by noted Serial Killer Portrayer Zach Quinto. Sylar has superpowers that enable him to look like anyone, including Nathan Petrelli. I forget what happened next but it was probably better than Donald Trump's presser last Thursday. I think everything was fine for this guy 'cause later that same actor played a character with the exact same personality in The Lying Game, a show that got cancelled 'cause only one person watched it. (Me)
---
7. President James Dale, Mars Attacks! (1996 Movie)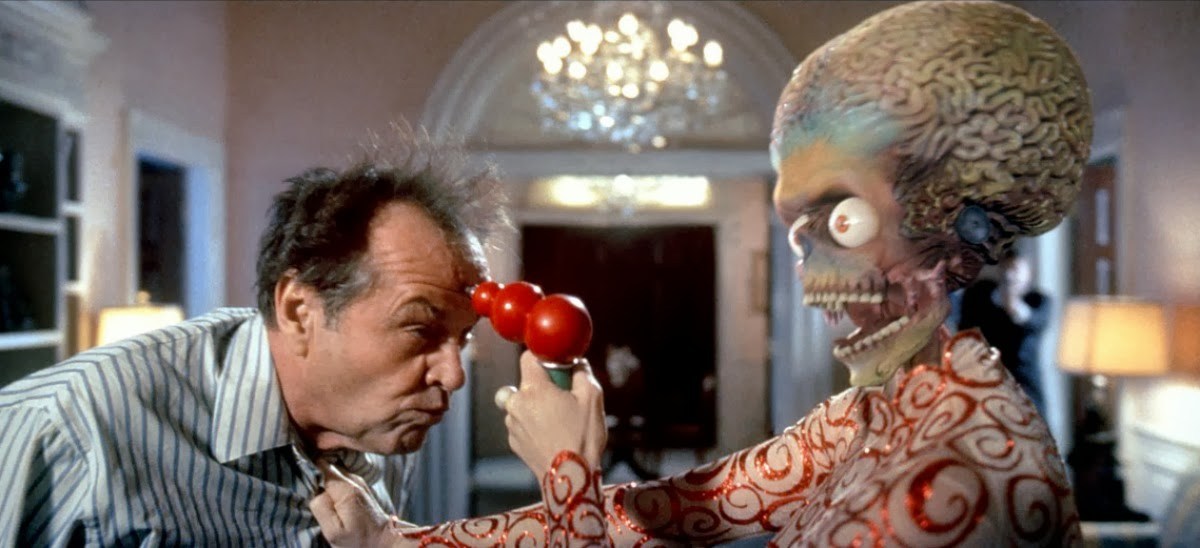 James went to Princeton and also gets killed by aliens. Pretty ideal outcome.
---
8. President Dexter, Saturday Night Live (1975 TV Sketch)
Dexter had mustard on his chin and can't read. Which is way better than "chooses not to read."
---
9. President Mallard Fillmore, "Captain Carrot and His Amazing Zoo Crew" (1982 Comic Book)
Mallard is an actual duck… yet somehow manages to find a suit and tie that actually fit his body. Take notes!
---
10. President David Herman, Mad TV (1996 sketch)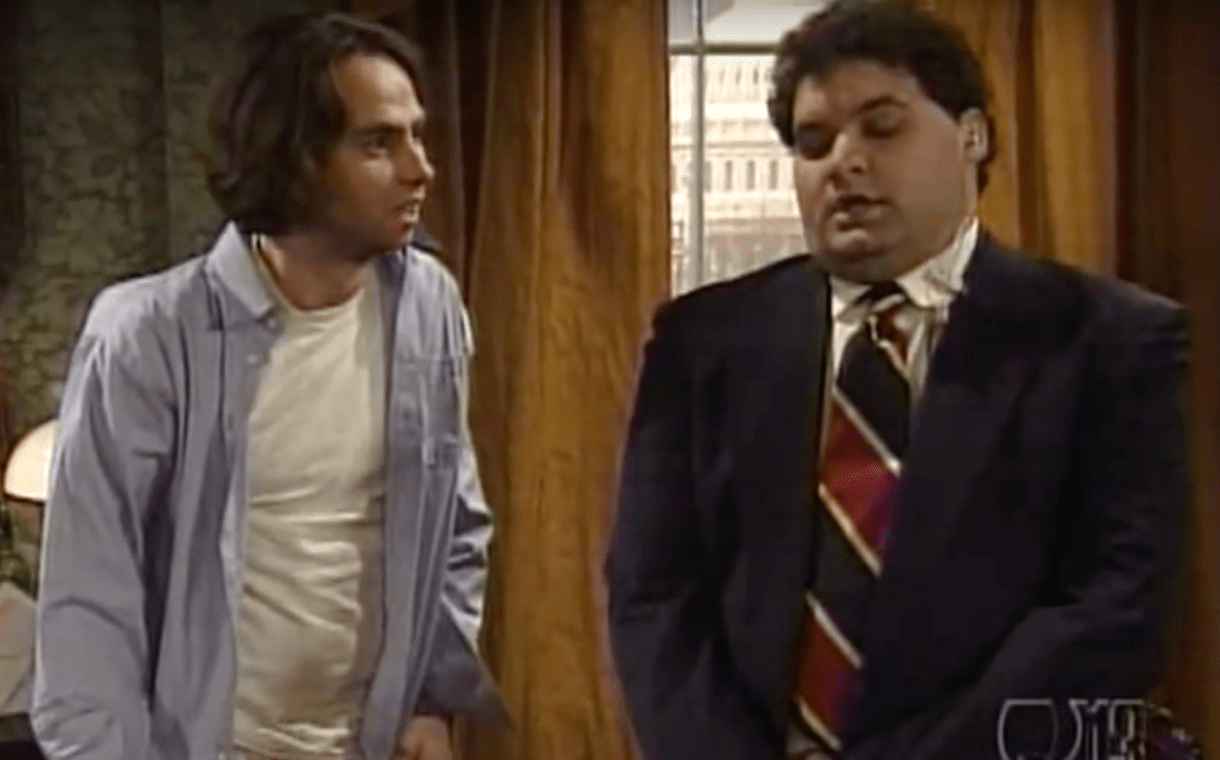 David Herman only has opinions when he's drunk. I'm not sure how often Trump is drunk, but if it's less often than "all the time," this would be a preferable situation.
---
11. President FXJKHR, Futurama (1999 TV Show)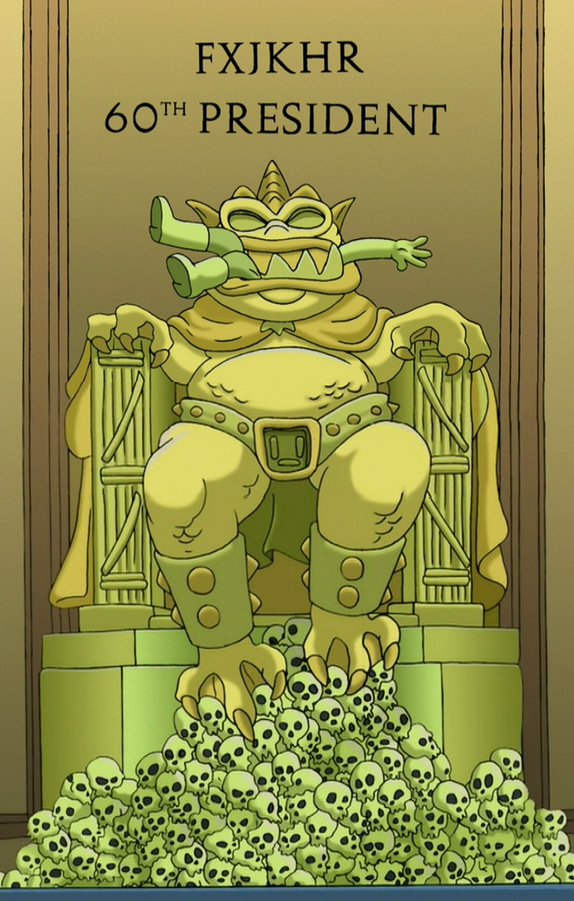 President FXJKHR eats people. This seems to be a recurring theme. However, President FXJKHR never tweeted "Happy #Birthday! The best human bodies are found at the FXJKHR Hospital. I love humans!"
---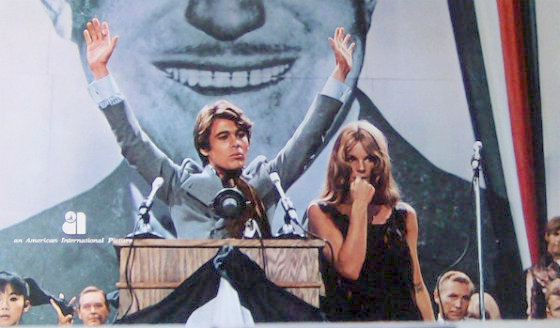 Max spikes the water in congress with LSD. Fun!
---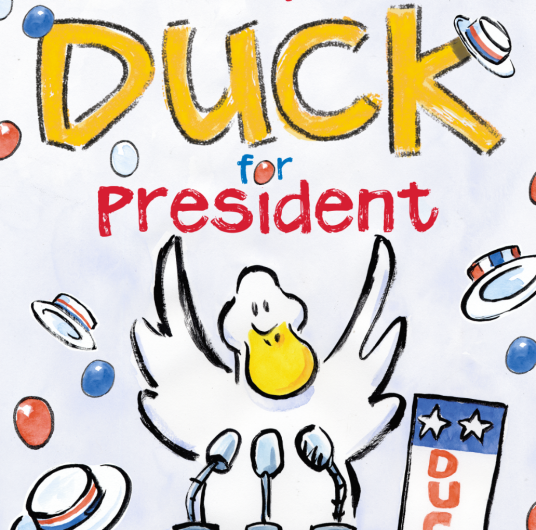 Duck burns out pretty quickly and goes back to the farm to write his autobiography. Another ideal outcome for our current president.
---
14. Frank Underwood, House of Cards (2013 —> TV Show)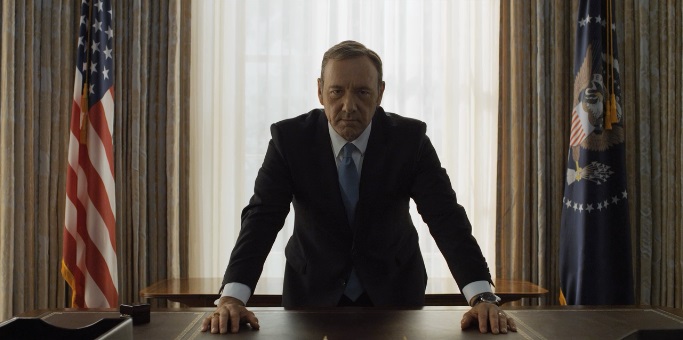 Earlier this month I flew to Los Angeles and didn't buy in-flight WiFi. Therefore, I'd set myself up for a five-hour break from Donald Trump news, which was by far the longest break I'd taken from Donald Trump related news since inauguration day. Still, I thought I could prepare myself for the inevitable terror that awaited me at LAX (besides LAX itself) by watching House of Cards for three hours. I can say unequivocally that House of Cards was way less scary and fucked up than landing, firing up Twitter, and seeing that Donald Trump had threatened to pull federal funding from U.C Berkeley for "practicing violence" and "not allowing free speech" 'cause they'd canceled a Hateful Speaker's planned Hate Speech. Frank Underwood is basically Thomas J. Whitmore compared to Donald Trump.
---
15. The Girl In This Picture I Just Drew In Photoshop (My Computer, Just Now)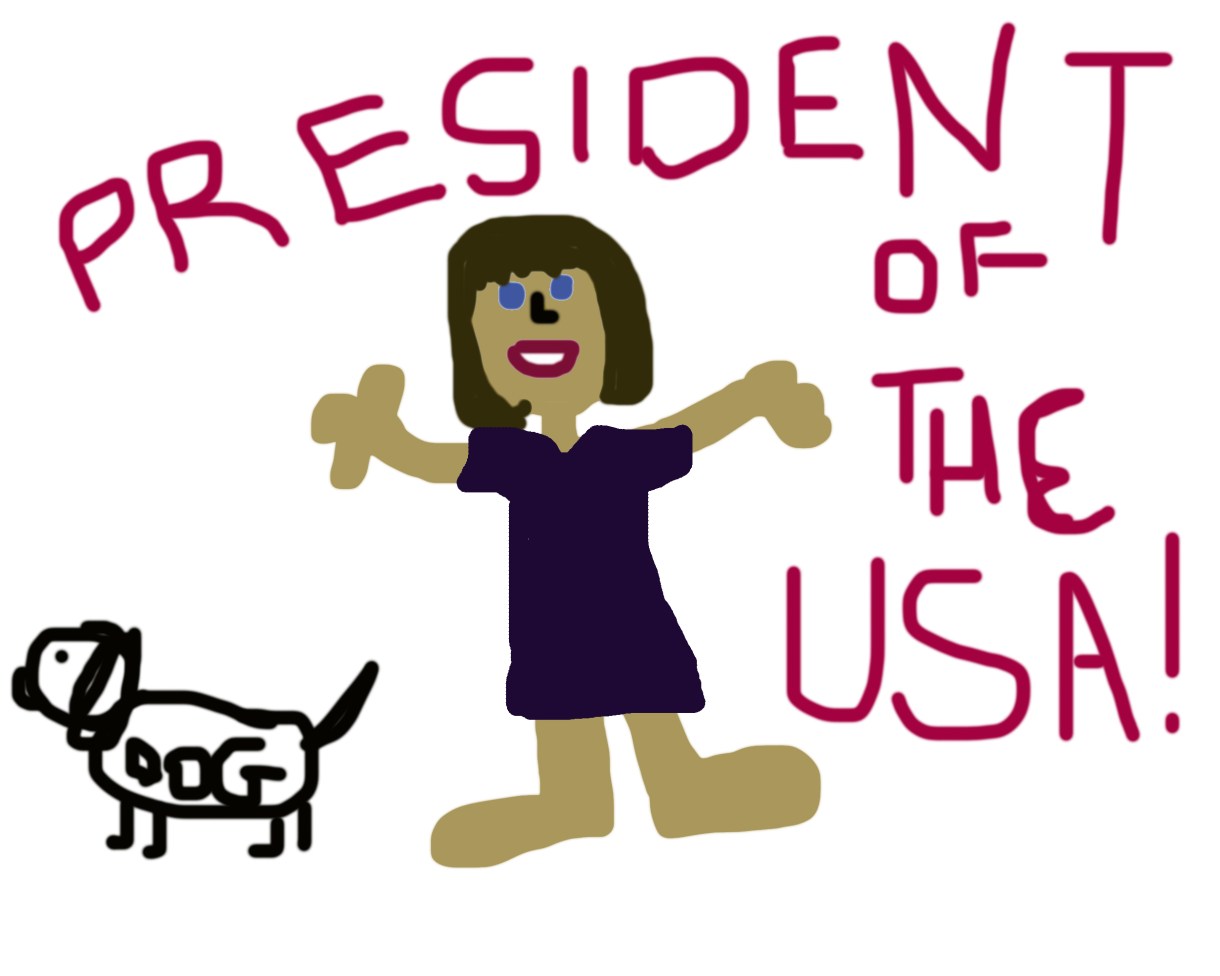 She might be just a drawing I drew in Photoshop, but that doesn't mean she's not pro-choice. (She is pro-choice) (Obama save us)
---
Just for the record if I had to pick a GOOD fictional president to take over for Donald Trump, it would obviously be Jeb Bartlett. Please let me know all your feelings about fictional presidents in the comments but please refrain from Veep spoilers 'cause I'm only on Season Two and please refrain from mentioning Love Actually because I hate that movie.
Thank you all, Goddess Bless America!