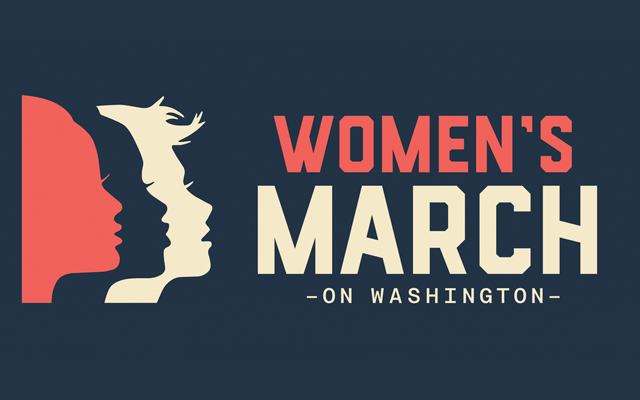 Welp. It's happening. Donald Trump will soon be inaugurated as the 45th president of the United States of America, a sentence that makes me want to set myself on fire. Alas! I will not set myself on fire because there is still so much work to be done in this world of ours and I'm not done fighting. Probably many of you feel that way too. That's why so many women around the world are joining up for the Women's March on Washington and the 270+ sister/solidarity marches on January 21st. The Women's March is co-chaired by Tamika D. Mallory, an African-American civil rights activist and gun control advocate; Carmen Perez, the executive director of Harry Belafonte's Gathering For Justice; Linda Sarsour, the executive director of the Arab American Association of New York, and Bob Band, the CEO + Founder of Manufacture New York.
Maybe you're marching too! Or maybe you want to march but don't know when or how or where to get involved! Maybe you just need to find a group of people to stand beside!
That's why we're asking anyone who's participating in the march with a group of people to sign up on our events page to help other queer folks find you and walk with you in solidarity.
The Main Event
When: January 21, 2017
Where: Washington, D.C. (on the corner of Independence Ave. and 3rd St.)
Time: 10:00 a.m.
The Autostraddle Event
+ Look for 'Straddlers who are meeting up.
+ On the day of the march, tweet or Insta with the hashtag #ASWomensMarch, so we can find you and retweet your tweets and repost your photos to our official Instagram.
If you're in New York City, I'll see you out there!