On Wednesday, December 4th —a day that started out rainy, and eventually settled into a chill mist — queers and allies assembled their bodies into seats in rows in a theater at the Los Angeles LGBTQ Center to witness a spectacular event of epic scale: a live recording of Autostraddle's number one hit podcast "To L and Back" featuring the stars of The L Word Generation Q: Jacqueline Toboni (Finley), Arienne Mandi (Dani), Leo Sheng (Micah) and Rosanny Zayas (Sophie).
The Show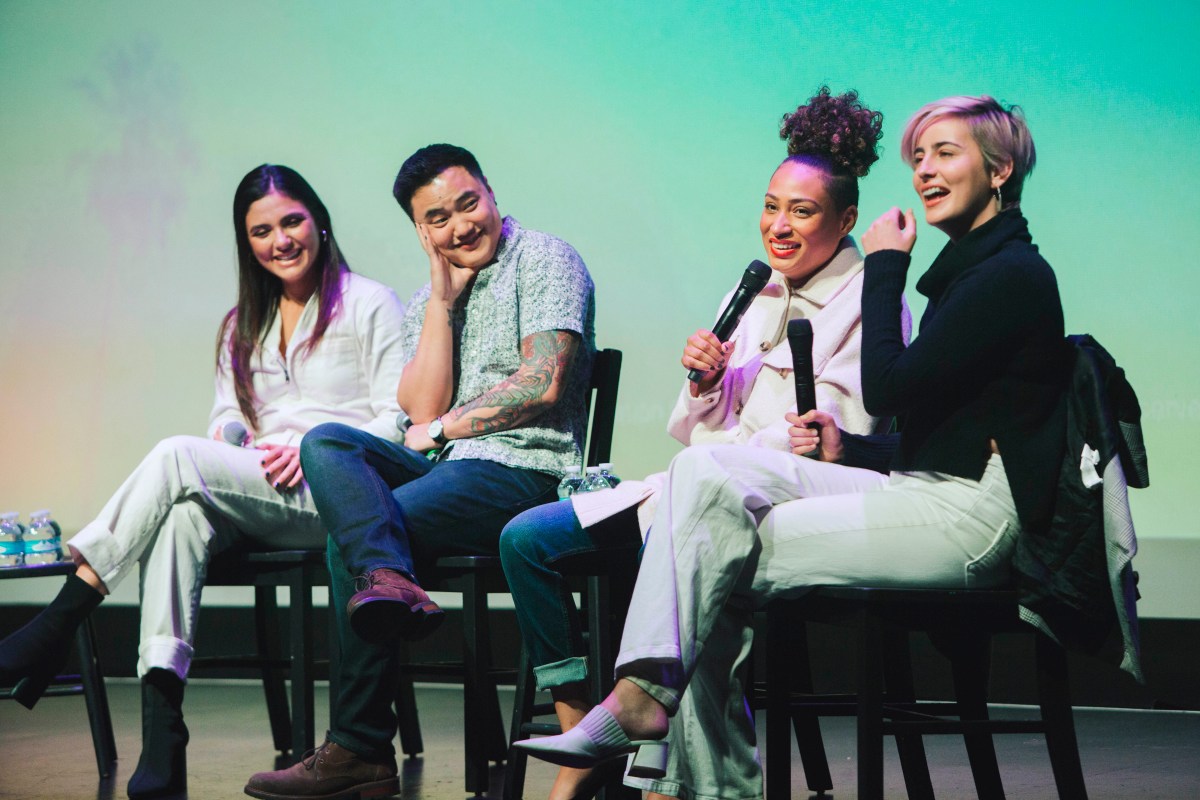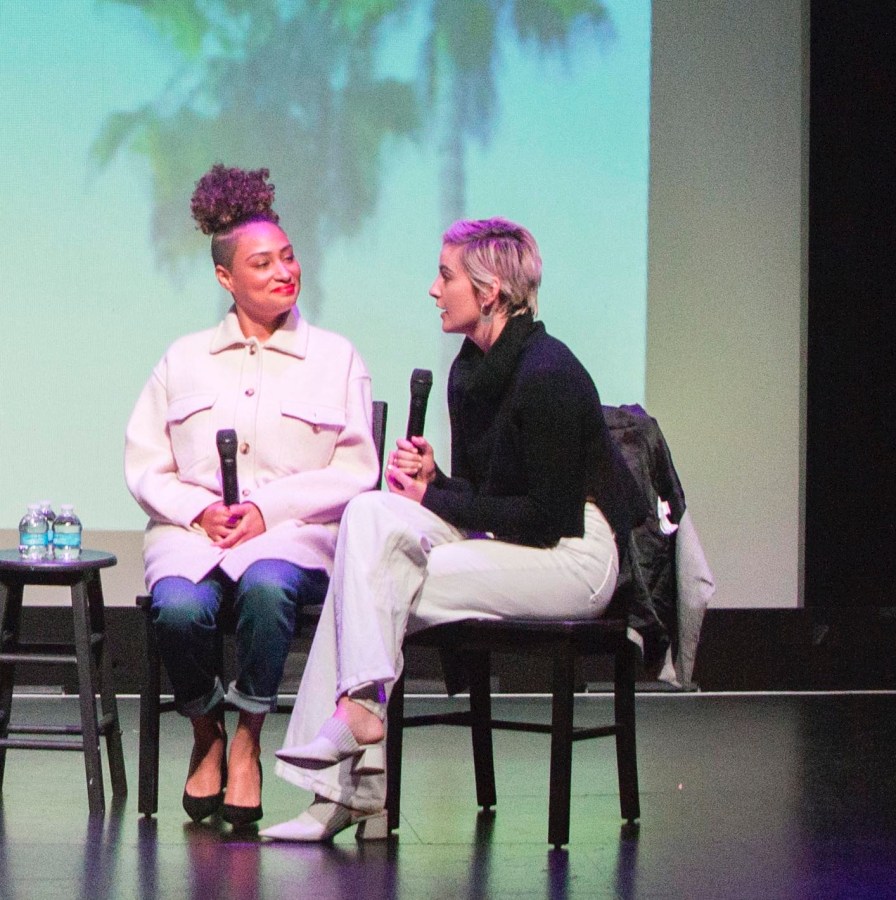 "The only out girl at my high school gave me a gift — sophomore year, it was my birthday, I was NOT out. And I was like, 'wow this is so nice, you did not have to do this.' And I opened it and it was the Season One box set of The L Word. And she was like, 'just until you figure it out.'… When I got this show I sent her a message and was like, 'this is all because of you. Thank you.'

Jacqueline Toboni on her introduction to "The L Word."
"I would watch all the channels while my Dad wasn't home. So one day I'm scrolling and I find The L Word and it happens to be one of the scenes were it's like, full vadge, and my Dad just walks in and I'm there like literally two feet away from the TV with the remote in my hand, like I SWEAR IT'S NOT WHAT IT LOOKS LIKE."

Arienne Mandi on watching "The L Word" for the first time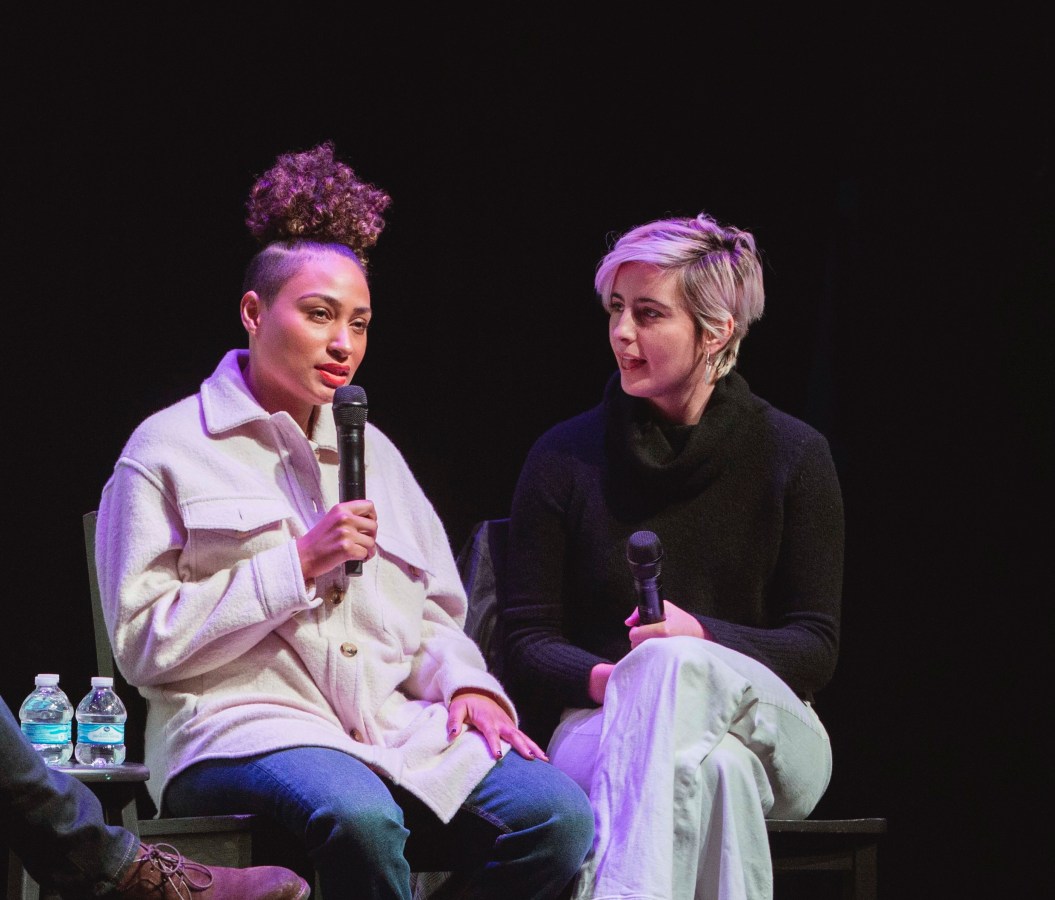 "I was just like… 'damn, my Mom's gonna see my tits on TV.' … Then I was like 'eh, she knows what they look like.'"

Rosanny Zayas on Generation Q's sex scenes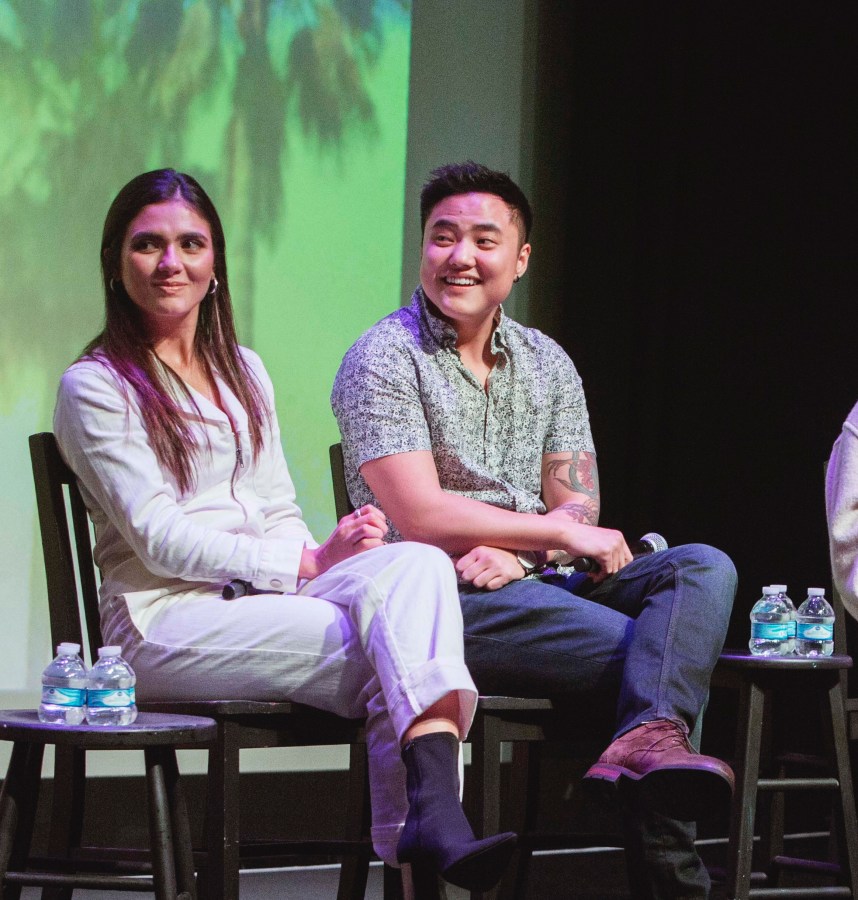 "For me, going from being a social work student at Michigan to sitting at a fucking table read for a Showtime series?? What?"

Leo Sheng on joining the cast
---
At the end of the show, we introduced the Generation Q podcast hosts, Drew Gregory and Analyssa Lopez….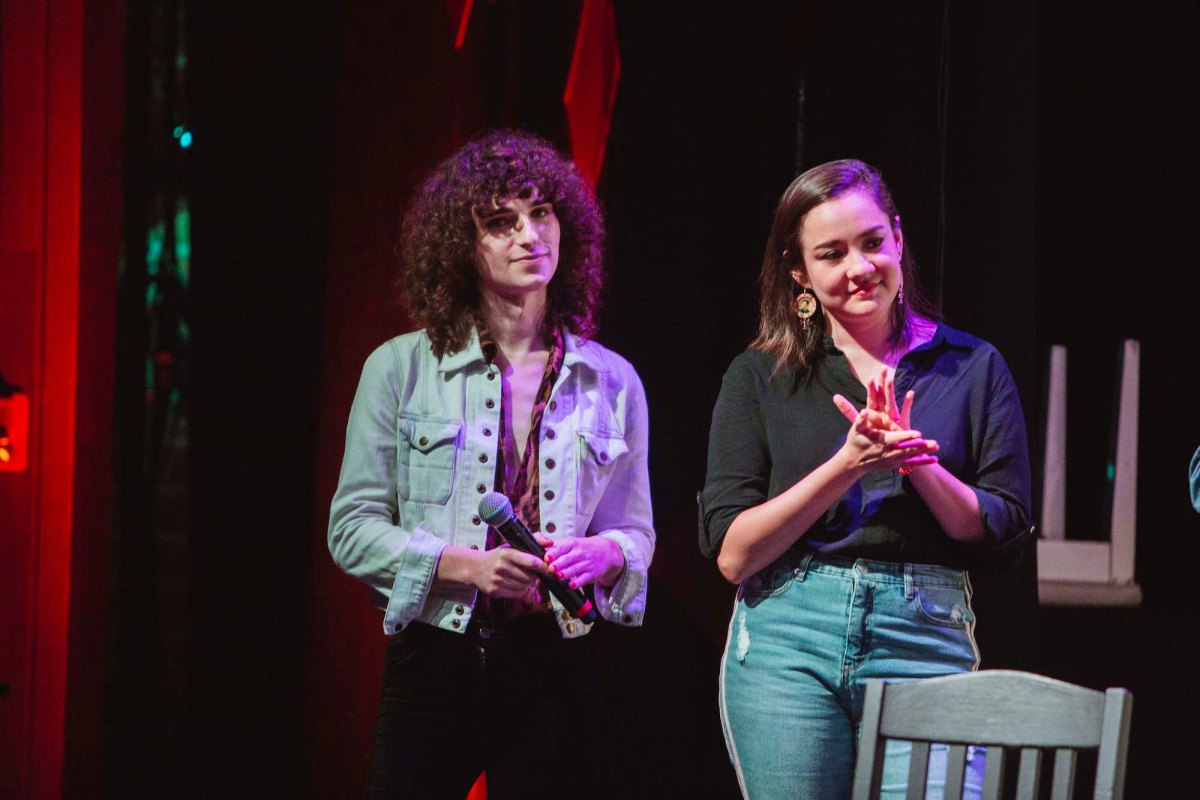 …and all took some photographs together as a family…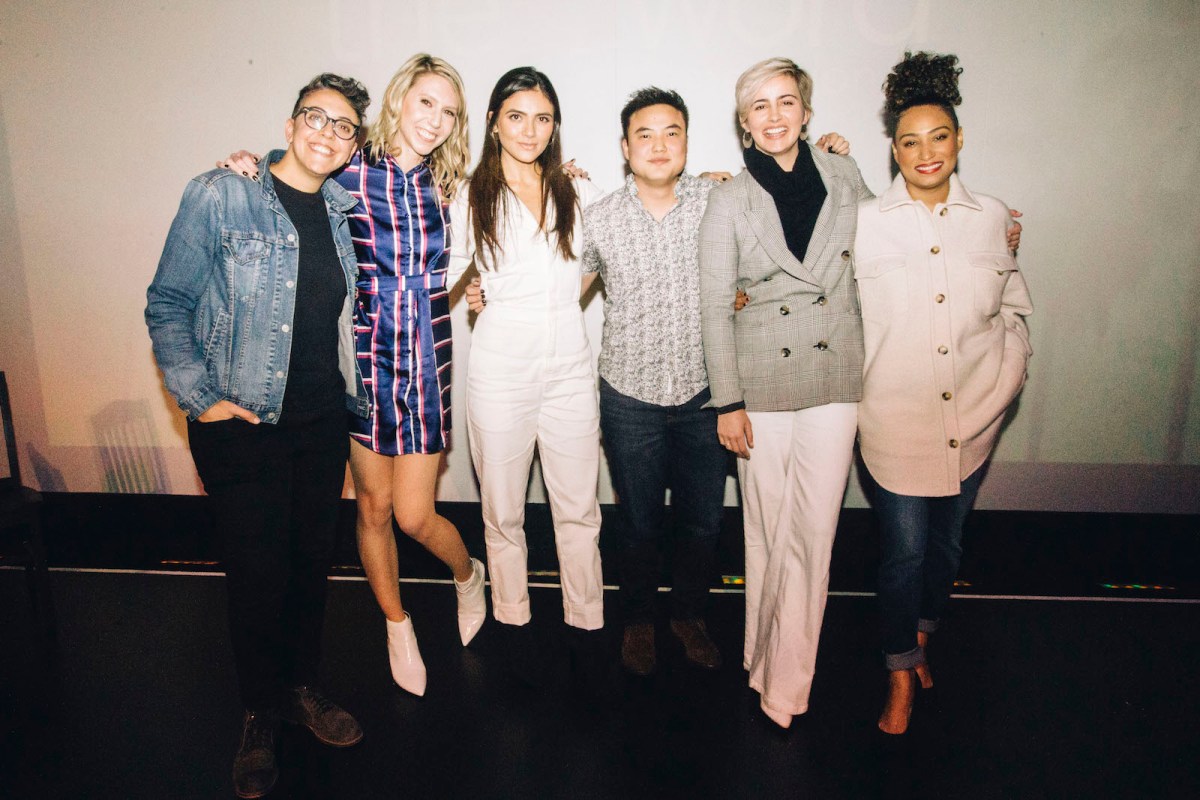 Then it was time to venture into the courtyard!
The After-Party
We had drinks…
…and swag…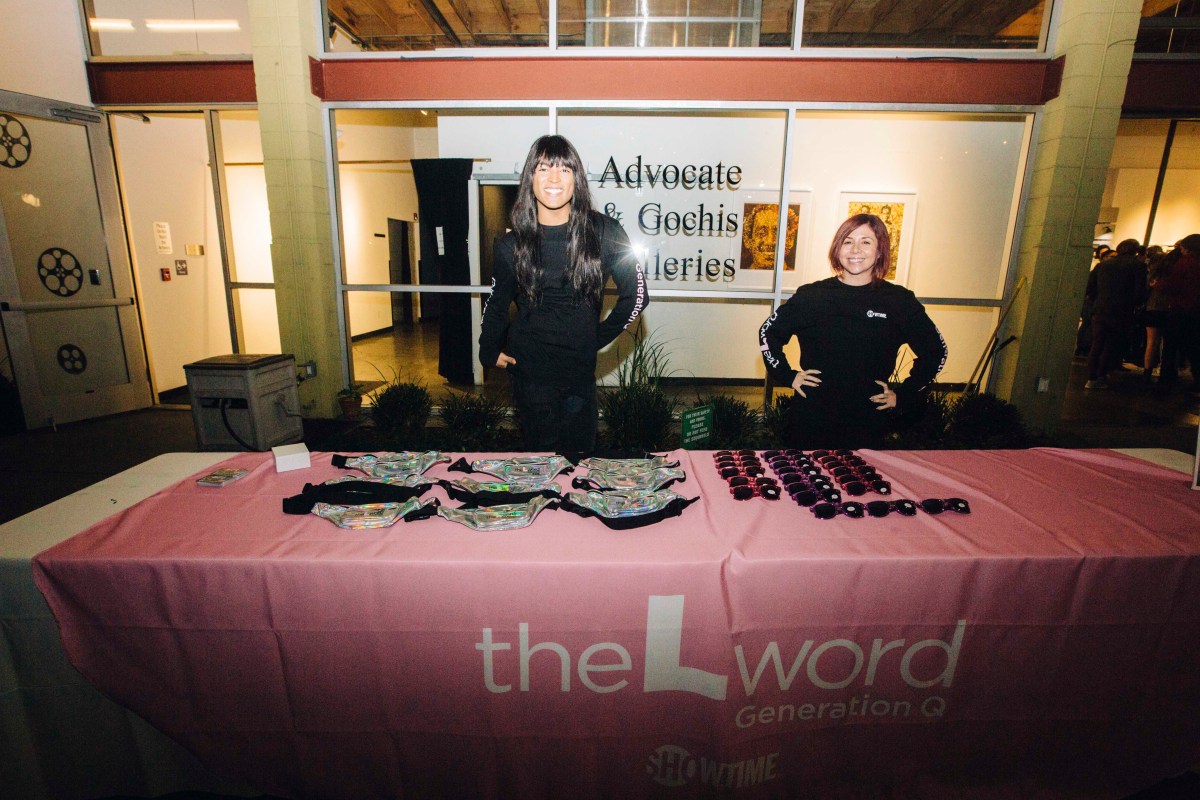 …and food…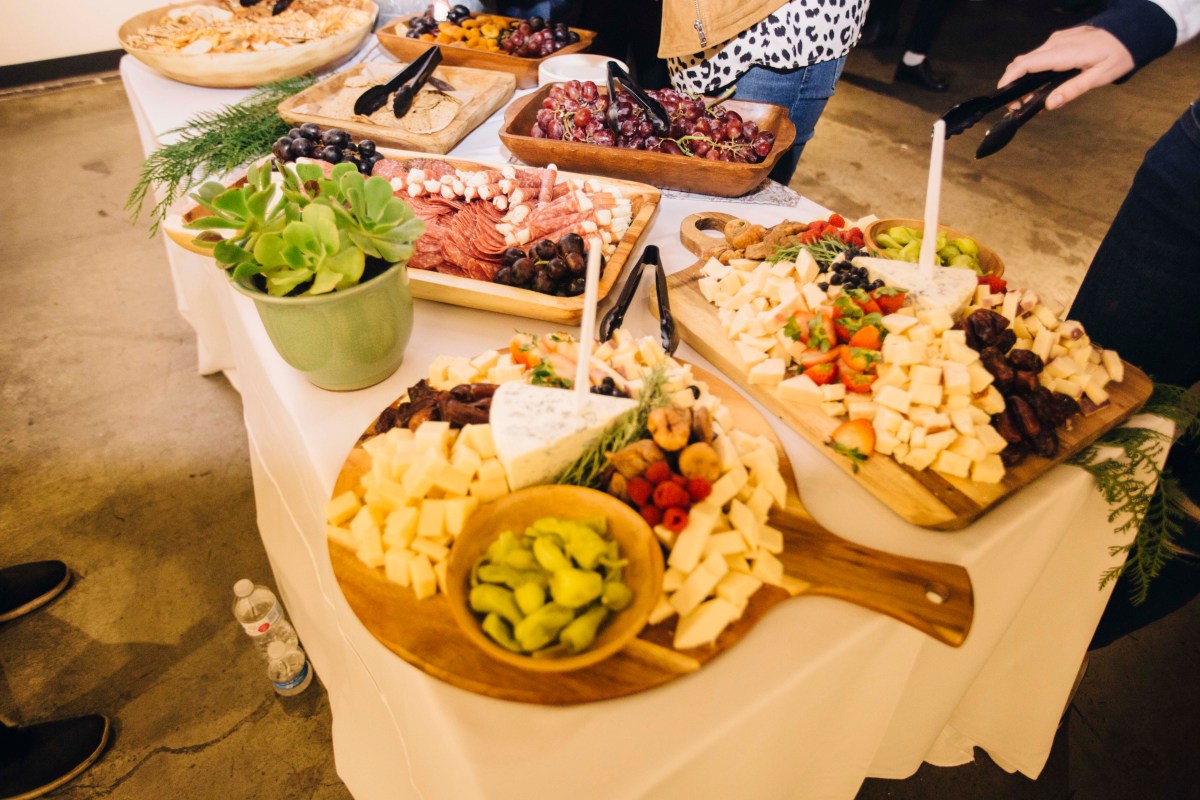 AND FRIENDSHIP:
Listen for Yourself:
Showtime has a special offer for Autostraddle readers — a 30-day free trial! Signup at showtime.com/try30 by using the code AUTOSTRADDLE. Offer valid through December 31st and for new customers only.
Don't miss all new episodes THE L WORD®: GENERATION Q, Sundays at 10PM (ET/PT) – only on SHOWTIME®!