I've been thinking a lot lately about queer rage. It is so necessary right now to build coalitions around anger, to embrace wrath as a political tool and way of moving through a world becoming increasingly hostile for the most vulnerable parts of the queer and trans community. So often, I don't know what to do with anger. It can be an emotion that freezes me, traps me. But I'm trying not to let it. I'm trying to move with rage, to turn it outward. Perhaps, then, it might seem odd for me to recommend books for channeling rage. Reading is a solitary act on the surface, but it's also a way to explore complex emotions, to deepen our connections with history and community. The books below all harness Autostraddle's 2023 Pride Theme, RAGE PARTY, in some way, allowing space for anger and other "ugly" emotions. These books span various genres but all speak to the power of queer anger — in explicit or implicit ways. Read these works of fiction, nonfiction, and poetry, and then let yourself fill with rage and release. This Pride, let's remember that the path toward liberation doesn't repress our rage; it requires it.
---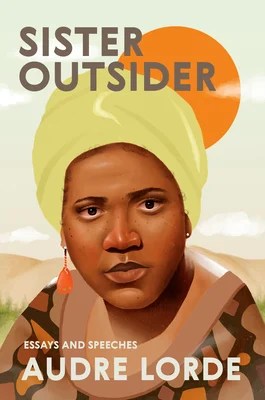 An essential liberation text in general, Sister Outsider contains Audre Lorde's 1981 keynote speech "The Uses of Anger." While I maintain that this entire collection is a must-own book in all queer households, you can also visit this particular speech online. Spend some time with it this weekend.
---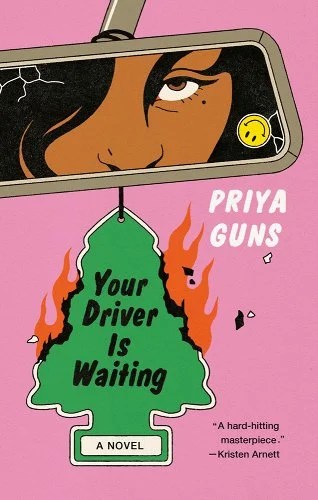 This hot, thrilling, delicious debut novel is full of anger and other messy emotions. I wrote the following about its protagonist Damani in my review:
Your Driver Is Waiting gives gas to Damani's rage. Her anger is not only sympathetic in the story but celebrated. She has so much to be angry about. And yet this is no Angry Brown Woman trope. Damani is so aware of how she has to move through the world to survive, how she has to smile for passengers, grind her teeth instead of saying what she feels. When she does act on her anger, it satiates. It's cathartic.
---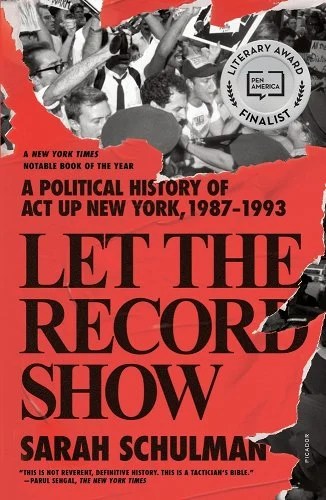 This book is an undertaking. I will be honest with you and confess I have not finished it. But every time I sink back into it, I'm struck by the balance Schulman brings to her reporting, archival work, and extremely personal and community-based approach to documenting ACT UP New York during its peak years. Don't let the size of the book scare you; it's immensely approachable for a historical text.
---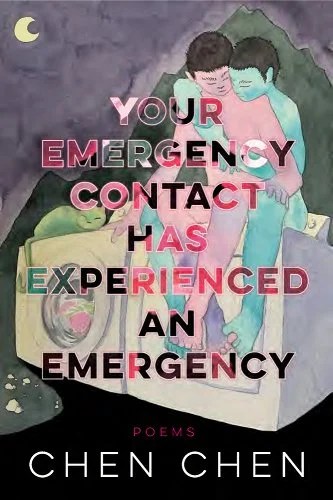 Accompany reading this lush and livid poetry collection with the Electric Literature interview Chen Chen did about embracing queer anger. When asked about some of the tonal differences between this book and his debut, Chen Chen says:
I discovered mainly that I was a lot angrier than I thought I was, when it came to family. It was also something I was really interested in exploring, as a subject of its own, because I think so often, when we see queer narratives, queer characters are often not allowed to be really angry. Or that anger is really one dimensional; it's an anchor that reduces them to a stereotype or a caricature. I wanted to delve into a much more complicated and layered kind of queer anger because I just think that's honest.
---
Anger isn't always at the surface of this simmering memoir about the author reckoning with their Catholic upbringing as a trans nonbinary butch, but from its striking cover to the ways Mertz injects fire into their quest to figure out who they are on their own terms, Burning Butch brims with queer and trans rage in its own quiet ways.
---
Bad Girls by Camila Sosa Villada
A work in translation, Bad Girls is a novel that follows a tight-knit group of trans sex workers in Córdoba, Argentina. The novel brings in elements of humor and of the fantastic, part trans coming-of-age tale, part macabre fairy tale. There are lots of intense emotions at its core, and rage is definitely one of them.
---
I meeeeean, I truly do believe this is one of the best poetry books published in my lifetime. In the book-length poem, queer NDN speaker Teebs declares:
I can't write a nature poem
bc it's fodder for the noble savage
narrative. I wd slap a tree across the face,
I say to my audience.
Slap! A! Tree! Across! The! Face!!!!!! If you haven't been introduced to the wonders of Tommy Pico's work, this is a great starting point. It's sexy, hilarious, smart, and yes, full of fury.
---
This memoir uses a combination of personal writing, history, political and cultural analysis, Afrofuturist and Black feminist thought and theory to paint a gorgeous and complex picture of Black queer life. It makes space not only for anger and pain but also joy and hope.
---
If you really want to lean into this reading list, start a Rage Journal to keep alongside engaging with some of this work. Jot down the things you're angry about, what that anger feels like, and how you intend to let it out or transform it. And shoutout any books you think engage with queer and trans rage in the comments!