Hello, Buffalo tofu bites! I'm currently cruising at 65 miles per hour on the Pennsylvania interstate, listening to Fun Home, which feels very right as we cut through fields of thin, bare-armed trees and strips of empty farmland punctuated with plain rectangular houses. I'm usually the driver for long car trips, but Waffle is driving for a bit so I can put together this glorious Sunday Funday for y'all. Neither of us loves this driving arrangement, honestly, but these links won't round themselves up!
We're on our way home from a weekend trip to experience a site-specific immersive theatre production in Baltimore, "H.T. Darling's Incredible Musaeum," which I'd highly recommend if you're close to the Baltimore/DC area and are into strange and intimate experiences exploring the violence of colonialism in a futuristic realm outside of space and time. I mean, who isn't?
Here comes a brand new week, friends!
---
Chef Angela Dimayuga Serves a Big Queer F*CK YOU to IvankaTrump.com
When Chef Angela Dimayuga got a DM from a writer for Ivanka Trump's website asking for an interview, she was NOT. HAVING. IT. The writer described IvankaTrump.com as "a non-political platform of empowerment for modern working women." Dimayuga shot back a incredibly polite, but not-taking-shit public response with a #fucktrump hashtag.
The full text of Dimayuga's response is:
Hi Adi,

Thank you for thinking of me. I'm glad you are a fan of my work so much that you want to provide more visibility for my career to inspire "other working women." However, I'm for women who actually empower other women.

I don't believe that IvankaTrump.com is truly "a non-political platform of empowerment for [women]". So long as the name Trump is involved, it is political and frankly, an option for the IvankaTrump.com business to make a profit.

I don't see anything empowering about defunding Planned Parenthood, barring asylum from women refugees, rolling back safeguards for equal pay, and treating POC/LGBT and the communities that support these groups like second class citizens.

As a queer person of color and daughter of immigrant parents I am not interested in being profiled as an aspirational figure for those that support a brand and a President that slyly disparages female empowerment. Sharing my story with a brand and family that silences our same voices is futile.

Thank you for the consideration.
Dimayuga, who is the executive chef at the popular Mission Chinese Food, said about her decision to publicly respond: "It's important for me to acknowledge the intersectional community in which I've been able to creatively thrive in… I am also queer, and have immigrant parents. I've come to the understanding that people want to hear what I have to say from my unique point of view. It's a responsibility that gives me purpose, so making clear and pointed decisions on what I involve my time with is important."
---
Gay (Marriage) is Good (For Your Health)
The first federally funded study of middle-age and senior-age LGBT adults is pretty fascinating and overall good stuff. The study is a collaboration with 17 community agencies serving LGBTQ older adults in every census division throughout the U.S. and funded by the National Institutes of Health and the National Institute on Aging.
Of course, aging adults face a lot of challenges, in general, and LGBT aging adults face additional discrimination on top of that. However, a positive common theme was that the more peer social support an older LGBT person has, the better their health outcomes overall. One of the major findings is that civil marriage has a positive impact on financial security and social support for LGBT people that opt to marry. I mean, that sounds about right… like, duh. But still, the next time you hear some conservative bigot say gay marriage is going to ruin us all, you can point to this study.
---
Bills, Bills, Bills
+ Nevada Governor Brian Sandoval signed the Youth Out of Home Placement Bill into law, extending protections to LGBTQ youth in child welfare and juvenile detention facilities. The law requires foster parents to be trained on working with LGBTQ youth and requires state and local agencies and facilities to treat a child in accordance with their gender identity.
Ensuring that every child, regardless of background, identity, or expression is safe and secure is not something I am willing to compromise on." Governor Sandoval
+ Members of the U.S. House and Senate last week reintroduced legislation, the Juror Nondiscrimination Act, that would prohibit discrimination against LGBT people in the process of juror selection for U.S. federal courts.
---
Happy 101st, Beverly Cleary and Ramona Quimby!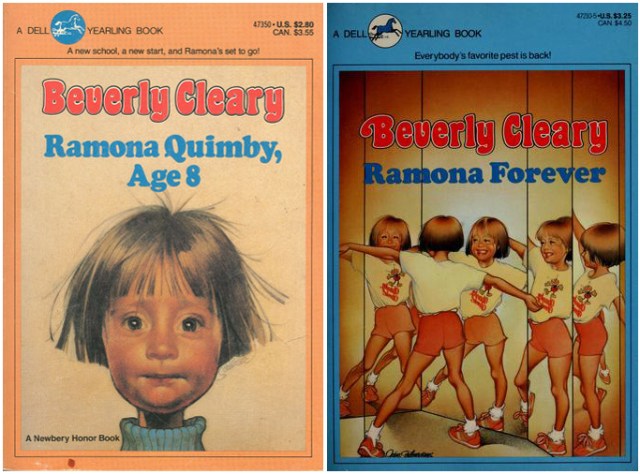 I remember tucking into the corner of my community library with Ramona Forever as a young girl. Ramona was tomboyish like me (believe it or not). She was silly and wild and messy and fun. Vox honored children's author Beverly Cleary on her 101st birthday on April 12th by celebrating her most loved character, Ramona. Cleary was a librarian when she began writing the Ramona and Beezus books in the 1950's.
It's definitely worth a read if you remember Ramona and her family!
"She was not a slowpoke grownup. She was a girl who could not wait. Life was so interesting she had to find out what happened next." ― Beverly Cleary
---
Bye Bye Bigots
When an anonymous student and his parents and a handful of other conservative a-holes in Virginia brought a lawsuit challenging the Fairfax County Public Schools' LGBTQ-inclusive nondiscrimination and anti-bullying policies, they got shut down. The Virginia Supreme Court rejected the challenge, citing that the plaintiffs suffered no injuries.
Said Fairfax County School Board Chair Sandy Evans:
Fairfax County Public Schools will continue creating an educational environment where everyone is treated with respect. We will also continue to accommodate the needs of transgender and gender non-conforming students in a way that protects the dignity and privacy of all students.
The plaintiffs plan to pursue additional legal action. Yawn.
---
Ground Control to President Asshole
The Autonomous Space Agency Network (ASAN) has officially broken the seal on SPACE PROTEST. ASAN (Yes, that's NASA spelled backwards) launched a weather balloon into the great beyond (90,000 feet up in the sky) with a camera and an anti-Trump tweet from their account attached to it.
The protest launch, in solidarity with the upcoming March for Science on April 22nd, was inspired by Apollo 14 astronaut Edgar Mitchell, who once said: "From out there on the moon, international politics look so petty. You want to grab a politician by the scruff of the neck and drag him a quarter of a million miles out and say, 'Look at that, you son of a b****."
Well, then.