The queers are taking over: in sports, on courts, and even in Texas. It must be Sunday Funday!
Marriage Equality is the Future
Three more Democrats chose to honor their legacies by showing support for gay marriage this week; that means a majority of the United States Senate now supports totally homo queermo marriage and the people like me who go to the weddings mostly to drink 10 White Russians.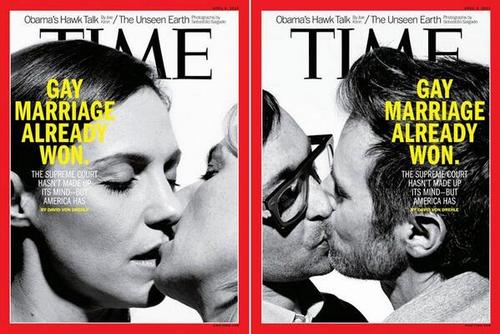 Meanwhile, Lydia Cornell has announced her support for marriage equality and garnered a nomination for well-played role as wonderful sister.
My sister is gay, and she never made a choice, but that's beside the point. The marriage contract is a private contract between two individuals. How does it hurt anyone to let two souls honor their monogamy by allowing them the sanctity and dignity of marriage, as other human beings have a right to? Isn't this in the Bill of Rights? I am heartsick at the bigotry I see in America today. I can't believe my sister may never have the same rights I have! .
Bishop Gene Robinson is working on recruiting the rest of the world as he embarks on new speaking engagements in Lincoln, Nebraska. An outspoken advocate for gay marriage, he wrote "God Believes in Love," a book that makes the case for Christians supporting same-sex nuptials. (He was the dude who did Obama's invocation.)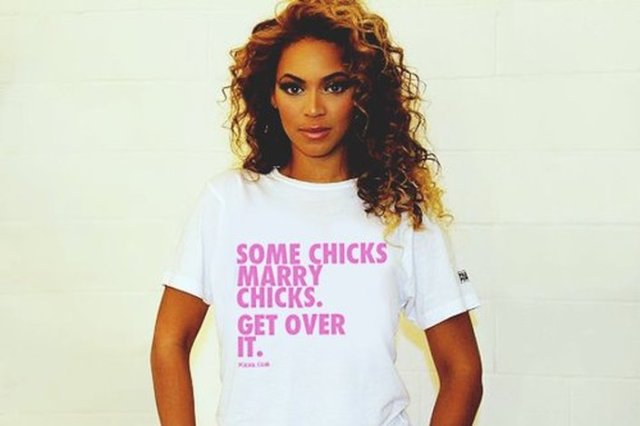 Magic Johnson is the Future
Magic Johnson supports his gay son "a million percent." Four for you, Magic Johnson.
Gay Athletes are the Future
Mark Cuban would be honored to have gay athletes playing for the Dallas Mavericks. Do you hear that, y'all? It's the sound of the world coming around. Get used to it.
Biracial Lesbian Analouisa Valencia for Miss South Carolina is the Future
 Valencia for Homecoming Queen!!!!
It's some kind of miracle how comfortable Analouisa Valencia — a lesbian African-American/Latina beauty queen — is in her skin. Currently Miss Lyman, S.C., Valencia travels to the state capitol in July to compete in the Miss South Carolina contest and, hopefully, advance to the Miss America pageant. Valencia isn't coming out per se, because the 19-year-old college student has been out for years; she took her girlfriend, Tamyra Bell, to her prom and attended Bell's. But Valencia is ready to tell the world her story and remains optimistic the judges in Columbia will see her like so many already do: as a role model.
You have such a positive attitude. Where does that come from?
I've experienced a lot of things in life. A lot of negativity. I've seen a lot of people get bullied, so I try to be on the up side of things. Special Olympics South Carolina is my platform and I've been working with them since I was 8 years old. And I've seen so much discrimination towards people with special needs, and I'm Hispanic and African-American and I've seen a lot of discrimination there, as well as with other minorities. So, I try to be an advocate for equality for everyone and be that positive role model. If I can't be that role model and be positive and comfortable in what I have to say then I shouldn't have it as my platform.
Tony Zamazal Wearing a Dress to Prom is the Future
Tony Zamazal, a trans* high schooler from Spring, Texas, is gonna wear a dress to prom. (The catch? It took the ACLU to get Texas to do this. Duh.)
When she asked to turn it out as a female and — more importantly, a lady –  at the prom, the assistant principal refused, telling her that "women wore dresses, and men wore tuxedos." […]

The school's change of heart came as a relief to the 19-year-old senior.  "All I wanted was to get to wear a dress to prom, because I wouldn't have felt comfortable at all showing up in a tux," said Tony. "I'm so grateful that my school has agreed to let me be myself on such an important night."
Online Feminism is the Future
Vanessa Valenti and Courtney Martin have data to show you about the future of online feminism. Just saying. You might wanna show up.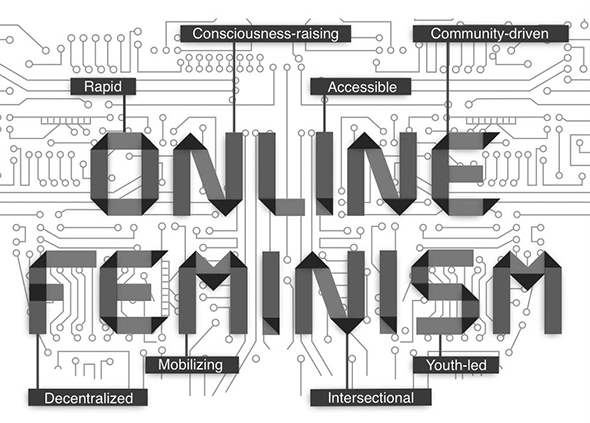 Courtney Martin '02 and Vanessa Valenti present the latest New Feminist Solutions report, which details the development of a robust network of online feminist activism. Inspired by the current level of online activism but discouraged by high burnout rates and a lack of compensation, Martin and Valenti turned to a diverse group of activists, educators, and writers to investigate potential opportunities for sustainability in the digital world. Working with BCRW, they make the convincing case that online activity is essential to the continuation of broadly based feminist movements and offer a variety of options for helping this critical ecosystem to thrive.
Moving a Queer is the Future
Help the Move a Queer Project!

We Can Cuddle Now, Though
40 sets of superstar cuddlers. They're all animals, PS.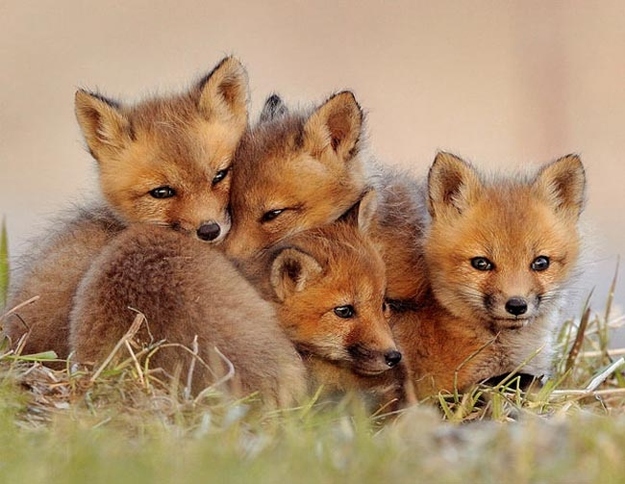 ---
If you'd like to submit a tip for the Sunday Funday, send it to carmen [at] autostraddle [dot] com each week by 10 AM Saturday EST. Tips for LGBTQ-related events, job postings, calls for submissions, and news from around the globe are encouraged.