Okay, so historically I've not been the biggest H.P. Lovecraft fan, and I'm certainly not nearly as obsessed with the Old Ones or Cthulhu as other nerds tend to be. But two things happened in the past month or so — first, I played Eldritch Horror. This is Eldritch Horror:
It's very involved and I loved it. It's a group game, where you're all playing on one team against the box instead of each other, and WE ACTUALLY BEAT IT. I was so proud of us. Then, after getting way into The Black Tapes, I also got into Tanis — which features a lot of Old Ones mythology. This all happened kind of at the same time, and it made me way more open to Cthulhu as a nerd icon.  So this month, relevant to my interests and yours, I give you the Cthulhu starter pack.
---
 The Complete Fiction of H.P. Lovecraft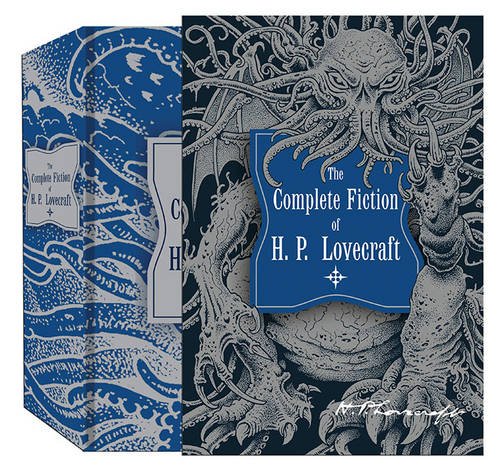 I'm such a sucker for pretty books. This certainly is one. While technically the only piece of Lovecraft fiction that mentions Cthulhu by name is The Call of Cthulhu, a short story, the Ancient Ones are all over his fiction. The Complete Fiction of H.P. Lovecraft ($25) will get you that short story and all other scary tentacled beings from beyond human consideration. And if you, like me are all, but Lovecraft was totally a misogynist, racist, and anti-Semite but you're like ugh, Cthulhu is kinda cool, watch for Inclusive Cthulhu. Hopefully we'll be getting more info on it this month.
---
The Games of Cthulhu
Leave it to nerds to make a bunch of boardgames out of a mythos we love. I already talked about Eldritch Horror, a more streamlined version of Arkham Horror. Here's a few more:
Elder Sign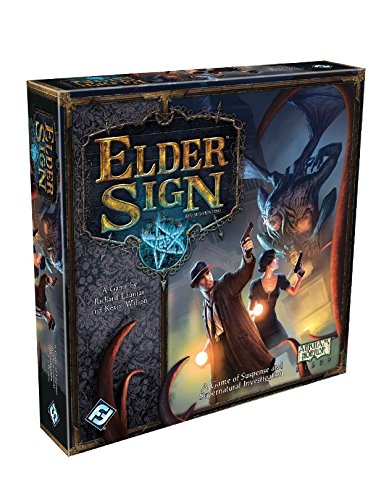 Another cooperative game for 1-8. Grab it for $34.
Munchkin Cthulhu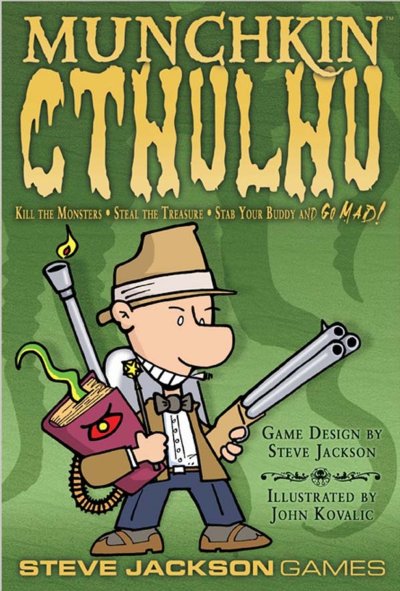 Much less cooperative—standard "be kind of a dick" rules apply, with the added bonus of Cthulhu-themed cards. Tagline: "Kill the monster, steal the treasure, stab your buddy and go mad." Pick it up for $20.
Gloom Cthulhu
Like the original storytelling game where the object of the game is to make your own family as miserable as possible, but this time you make your Lovecraftian explorers as miserable, horrified and mad as you can while keeping your opponents happy, healthy and alive. Good for those who like telling stories and have dark humor. Buy it for $18.
Call of Cthulhu 7e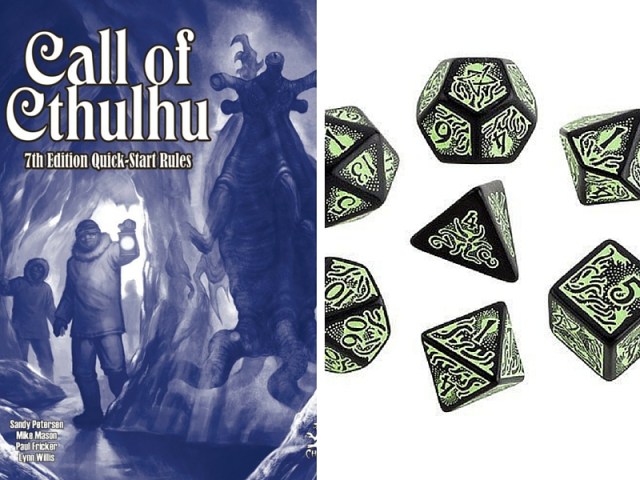 A tabletop roleplaying game named after H.P. Lovecraft's original short story, Call of Cthulhu lets players play the role of investigators. Like Dungeons and Dragons, one person has to run the game—in this case they're called The Keeper instead of Dungeon Master. If you're interested, grab the Quick Start Guide ($10) and some thematically-appropriate dice ($13). RPGs with a good queermo Keeper are also a great way to take great stories and queer 'em up, even if they aren't viewed that way in mainstream Nerd Culture (and even if the original author was kind of a wad).
And as soon as Unspeakable Words Deluxe is issued, I'll let y'all know. But right now a copy of the original costs more than $200 and that makes me very, very sad.
---
The Accessories of Cthulhu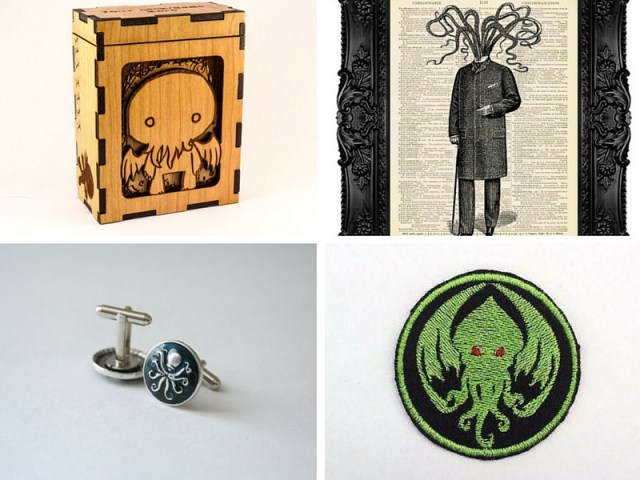 Just real quick, if you want to totally immerse yourself in Cthulhu, here's a dice/deck box ($40), a Victorian-style Cthulhu print ($11), a set of cufflinks ($41) and an iron on patch for your denim vest ($5).