I spent the summer of 2014 sleeping by myself in a small two-person tent under a tall tree in Southern Oregon. I kept my clothes, stained orange from the red clay dirt of the land, strewn around the tent like phantom bodies. Maybe I hoped the fabric would fill the holes in my heart after a dramatic friend breakup had left me feeling like the loneliest girl in the world.
I stopped shaving my legs; I stopped washing my hair. I learned how to use a chainsaw; I learned how to use a diva cup. I helped plaster a cob structure; I helped paint the house. I cared for the chickens; I cared for the garden. I celebrated solstice with a fire, I celebrated a full moon with a tarot spread. I got way too stoned one night while baking marijuana cakes and didn't speak for almost three days. I developed no fewer than three crushes on butches over the age of 60. I didn't talk to anyone from my old life. I wondered if I was losing my mind.
We hosted a garden party one afternoon and I complained to a room full of older women about seeing my ex-girlfriend and my ex-best friend posting photos together on Instagram.
That's not new, one of my older butch crushes told me. I used to avoid certain parties after a breakup because I knew my ex would be there with a new date.
I didn't even have to go to a party, I complained. It's right there on my phone!
Yeah, she said. You're carrying it around in your pocket now. But that's your fault! Stop checking.
I pouted; it was all I could do not to cry. When will this feeling go away? I asked.
She laughed. Probably never, she told me. Dyke drama is forever.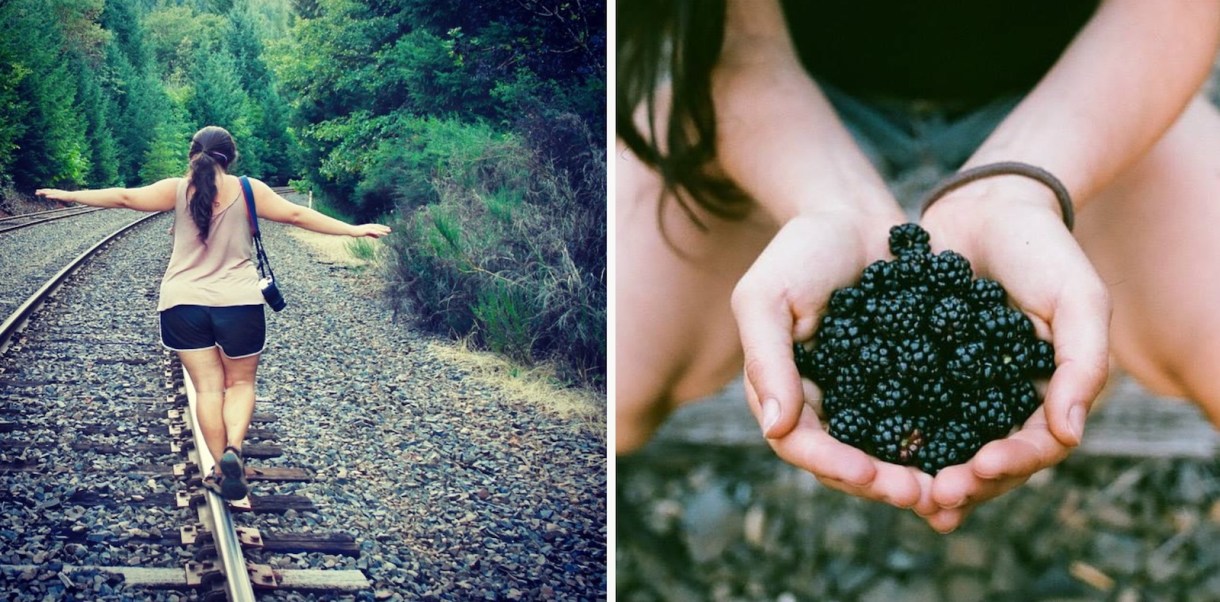 I had always planned to spend that summer on queer land in Southern Oregon – I'd quit my job, set aside the money, put things in storage accordingly. So even though it was unexpected that my life had managed to fall apart in the months leading up to my big adventure, I saw no reason to abandon the plan.
Actually, what had seemed like a fun way to pass some time when I originally made the plan had turned into an escape route, a lifeline, a necessity, a miracle.
From the moment I came out, queer community was my whole world. There's so much about being queer that is appealing – our superior fashion choices, our superior theme parties, our superior sex, our superior everything – (I'm kidding, but I'm also like, not really kidding) – but the thing that stole my heart was our community. The camaraderie I felt with fellow queers was intoxicating. I studied our herstory with reverence. I wrote essays and journal entries and articles that were essentially different versions of the same love note: we're here, we're queer, we're creating our own spaces and our own narratives and our own families, we're fucking magical. I was so young, and so confident that queer community would never let me down. I didn't yet know that unconditional love is rare, even in chosen family. I had an unrealistic and idyllic perception of what queer community would look like for my whole life, so when mine seemed to crumble around me, I wasn't prepared.
And just like that, I needed to get the fuck away from my life. I needed to go live in a tent in the woods with some older dykes. I needed to see what living in community for decades could look like. I needed to see if my dreams of growing old surrounded by queer family were naive or if it was possible to create spaces where people could fuck up and hurt each other but navigate through the conflict and come out stronger. I needed to restore my faith in friendship, in love. I needed help.
Asking for help isn't easy for me. I'm a first-born daughter, a Capricorn sun Virgo rising, a neurotic East Coast Jew. I'm self sufficient; I'm always fine. The thing about living in community with my elders that summer I felt most broken is that no one made me say the words I need help out loud. They just cared for me quietly. They just welcomed me into spaces that they've been inhabiting for decades together and showed me around. They showed me that building community absolutely does not rely on unconditional love; rather, it relies on a dedication to continuing to show up.
Barb and Susie have been living on this land in Southern Oregon together for ten years. They're a dream of a couple: Barb is in her mid-forties, tall and strong, determined and capable. Susie is in her early fifties, warm and open, easygoing and generous. They're both fun and hilarious. They both know how to put an individual or a group at ease in their own ways, and in the summertime their land is filled with visitors and volunteers, friends and strangers, people of all genders and sexualities passing through to learn and grow and rest and be.
I initially planned to stay in my tent for one month; I ended up camping for four and then, when the season turned and it got too cold to sleep outside, I moved into the main house and started working for Barb at the feminist astrological datebook she produces. Every day I learned something else from my new friends. Eventually they became family; you know how it goes.
The summer months on the land were fun, hectic, chaotic, energetic. We harvested fresh food from the garden every day, feasting on gems of sungold tomatoes, spicy mustard greens, a small watermelon the size of my head. We stayed up late with the sun, drinking and smoking on the deck that Barb would tear up and rebuild two summers later, singing and laughing. We took trips to the river, to the swimming hole nearby, to the farmers market, to local concerts. Barb was always ready to teach a new skill to me and the other young queers volunteering on the land that summer; Susie loved to have helpers in the kitchen and the garden. In August we hosted a concert on the land and spent weeks getting everything ready and perfect. In many ways the summer was one long party.
But come October and things quieted down. We'll get some visitors at Thanksgiving and then after that it'll probably be pretty quiet until after the winter, Barb warned me. I thought I was okay with quiet; I was still heartbroken, though trying valiantly to move past my dyke drama. As it turns out, I wasn't quite as comfortable with solitude as I'd imagined.
The days got shorter, the dark nights got longer. I slept in a bed built by dykes who came before me under a roof in the main house but I missed my tent and my tree and the never-ending sky directly above me every night. I learned to light a fire in the wood stove, learned to feed it consistently to keep the room cozy, but never quite learned how to be alone. I hated to admit it, but I was finally lonely. I'd been distracted all summer, but now it was time to sit with my thoughts. I didn't like it.
Barb and Susie, on the other hand, seemed fine. I guessed that for them this was just another season, just another part of the cycle. I marveled at it.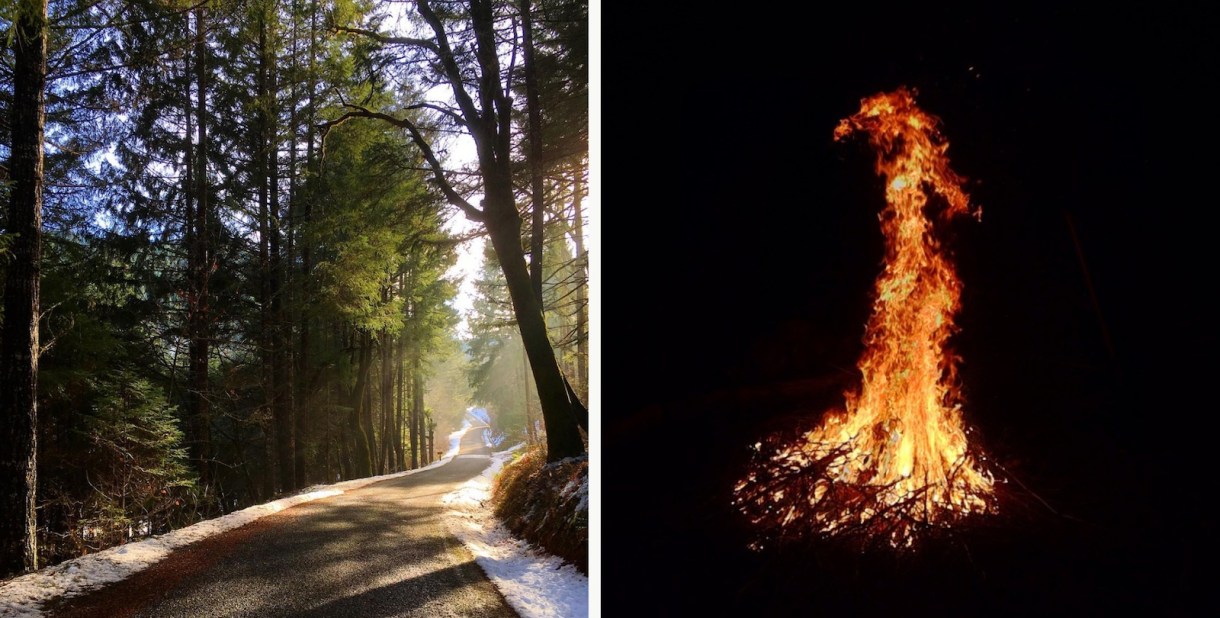 One day near the end of the summer, a week before I took down my tent and moved my dirt stained clothes into a real bedroom in the main house, Barb and I were hanging out in the kitchen doing dishes together. I was asking her about the road trip she'd taken when she graduated college, when she and a friend traveled to 50 intentional communities over the course of a year to see what it would be like to run their own. I was beyond impressed that she had achieved such an ambitious trip pre-internet – imagine mailing out letters to 50+ intentional communities and waiting to hear back from them about your potential visit!
If you could go back in time and tell your 25 year old self one thing, I said, what would it be?
Looking back on my baby queer self that summer, I was just so sad. I'd thought I had everything figured out and a series of events, some avoidable but some not, felt like they had spiraled my entire world out of my control. I so badly wanted to not give up on queer community and yet I had learned alarmingly quickly that love can be conditional, even amongst chosen family – sometimes especially between chosen family. I wanted the secret lesson, the culmination of all the skills I'd learned that summer tied neatly into an emotional epiphany, the final piece of the puzzle that would elevate me to Barb and Susie's wisdom. I was too young still to realize that there is no shortcut to the wisdom of age. I just didn't want to be sad anymore. I just wanted to believe in queer community again. I just wanted my friends back.
Barb stopped washing dishes and took a minute to think. I could see her taking her time before she answered, really considering my question.
If I could go back in time and tell my 25 year old self one thing, she said, I'd say – you don't even know yet the things you don't even know.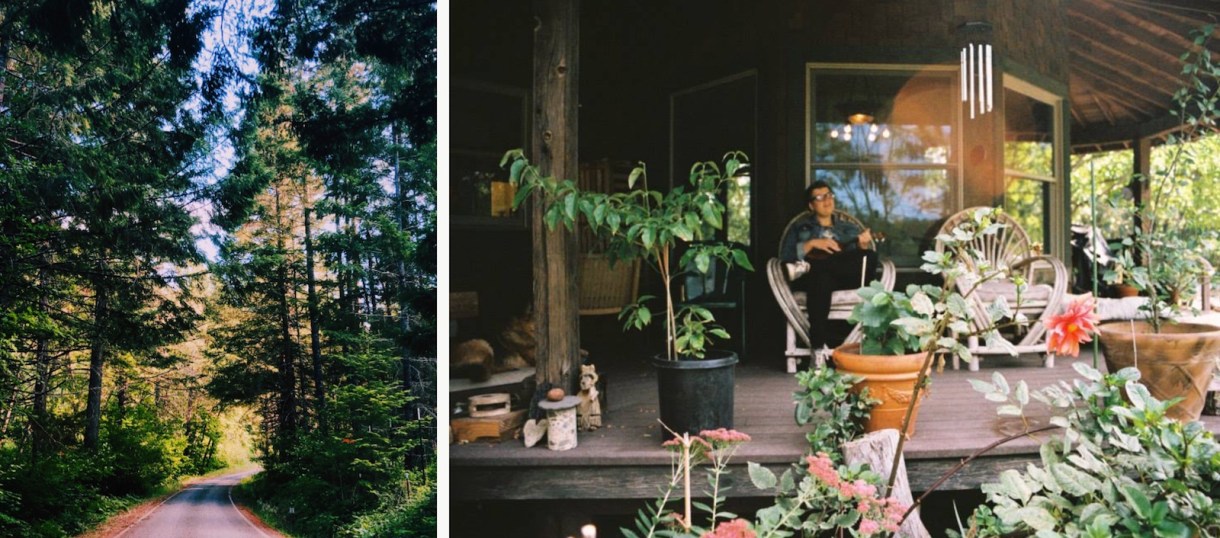 I still don't shave my legs but I do wash my hair somewhat frequently now. I forgot how to use a chainsaw and to be honest I hate using a diva cup. I'm still down to help plaster a cob structure, paint a house, care for the chickens, tend to the garden – I'm down to help on the land with anything you need. I understand solstice and tarot deeper than I did five years ago; I don't eat marijuana at all anymore. I'll never get over my permanent crushes on pretty much all older butches. The people from my old life came back, except the ones who didn't. I didn't lose my mind. I regret to inform you that it turns out that dyke drama is, indeed, forever.
The internet makes it easy to ghost. The summer I lost all my friends we were living in different cities, separated by miles and miles, relying on computer screens and text messages to hold us together and drifting apart when they couldn't. My elders showed me the value in showing up even when you're mad or sad or hurt or horrified or disillusioned or tired or over it. The thing is, when you're living on land together, it's kind of impossible to do anything else.
I was wrong about what it meant to build queer community when I was younger. I was so obsessed with the idea of unconditional love as a moral litmus test, I forgot about the practice of actually building community, of showing up every day even when it doesn't come from the heart. It's a less romantic notion than the one I originally had, but it's simpler. And, as it turns out, much harder. A garden requires watering whether you had a disagreement with your landmate about how to best fertilize the tomato plants the day before or not. If you get snowed in for days at a time during the winter months and lose power, you better hope your landmate with a generator will show up for you. When fifty dykes show up to build a cob house, there's going to be some drama! But that's fine. As long as everyone keeps showing up, things have a way of smoothing over. As long as no one gives up on the community, the heart of it all keeps beating.
The tall tree I slept under the very first night I spent on this land has grown slowly over the past five years, and so have I, and now it's summer and I'm sleeping under its branches again. I'm 30 now. Everything is different and everything is the same. I believe in queer community again, even on days when I'm not entirely sure the best way to build it. I believe in showing up for each other even if we don't all deeply love or even like one another. I believe in patience, in waiting, in listening, in dedication. I believe, now, that there is no other way.
In the summer of 2014 I was broken. Living in community with my queer elders put me back together. And I will be forever grateful, as I grow old enough to know the things I don't yet know, as I keep sleeping in my tiny tent under this giant tree on this beautiful land, as I keep growing in community. To the Land Dykes of Southern Oregon: thank you for forever. I am so grateful.🌲
---
edited by rachel.
---