On Sunday there was a big sportsball game, of which I can tell you exactly nothing about because I only watch so I can eat all the food and watch the funny commercials (of which there were certainly not nearly enough! It's a pandemic, help make us laugh damnit!). But what I can tell you is that directly following this sportsball was the moment I have been waiting for all my life — Queen Latifah, returning to her rightful throne as an action hero in CBS' new reboot of The Equalizer.
When the first trailer for The Equalizer dropped last month, it started off as a joke with my friends. First of all, none of us had made habits of watching a CBS procedural — until now. And all of us wanted to watch Queen Latifah beat up bad men for fun.That's what we call some good ol' family friendly viewing! If you also have an interest in seeing a weekly dose of Queen Latifah: riding a motorcycle, saving women in distress, outsmarting privileged men who think they own the world, and doing that smirk thing she does at the camera when her dimple pops out (you know the one) — well, I have GOOD NEWS for you like I'm Megan Thee Stallion and my album just dropped!
In the first episode we meet Robyn McCall, an ex-CIA agent who left the agency after realizing she wasn't helping enough people and killing at the behest of the government stopped feeling right to her. Now Robyn's a single mom who lives in a multigenerational home with her Aunt Vi (Lorraine Toussaint) and has an old friend from the agency (Chris Noth, forever known to me as Mr. Big) who keeps trying to pull her back in. Until one night, Robyn meets a young girl in trouble, and that's when she finds her true calling as a vigilante hero working outside of the law to right wrongs. Enough! You get the deal. CBS shows aren't that complicated. You came here to see Queen Latifah looking sexy while she rides that damn motorcycle and punches someone in the face.
And so may I present to you my magnum opus work of art, entitled "This Is Queen Latifah…"
---
This Is Queen Latifah Beating Up Dangerous Men in a Closed Down Amusement Park For Fun
This Is Queen Latifah on a Motorcycle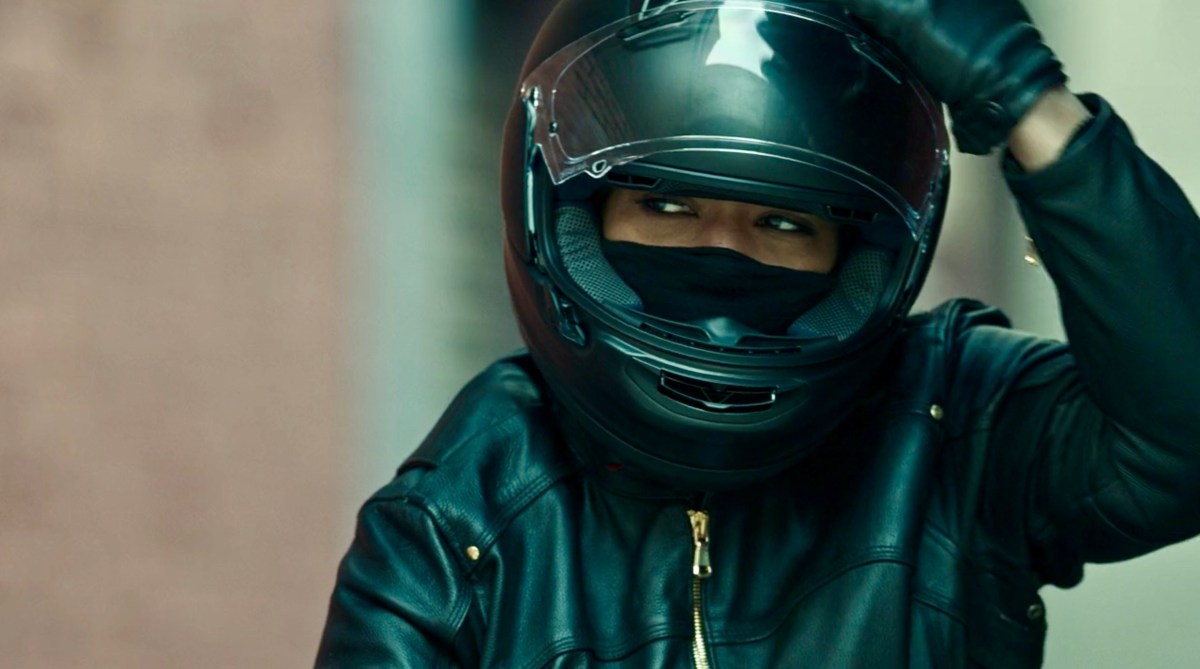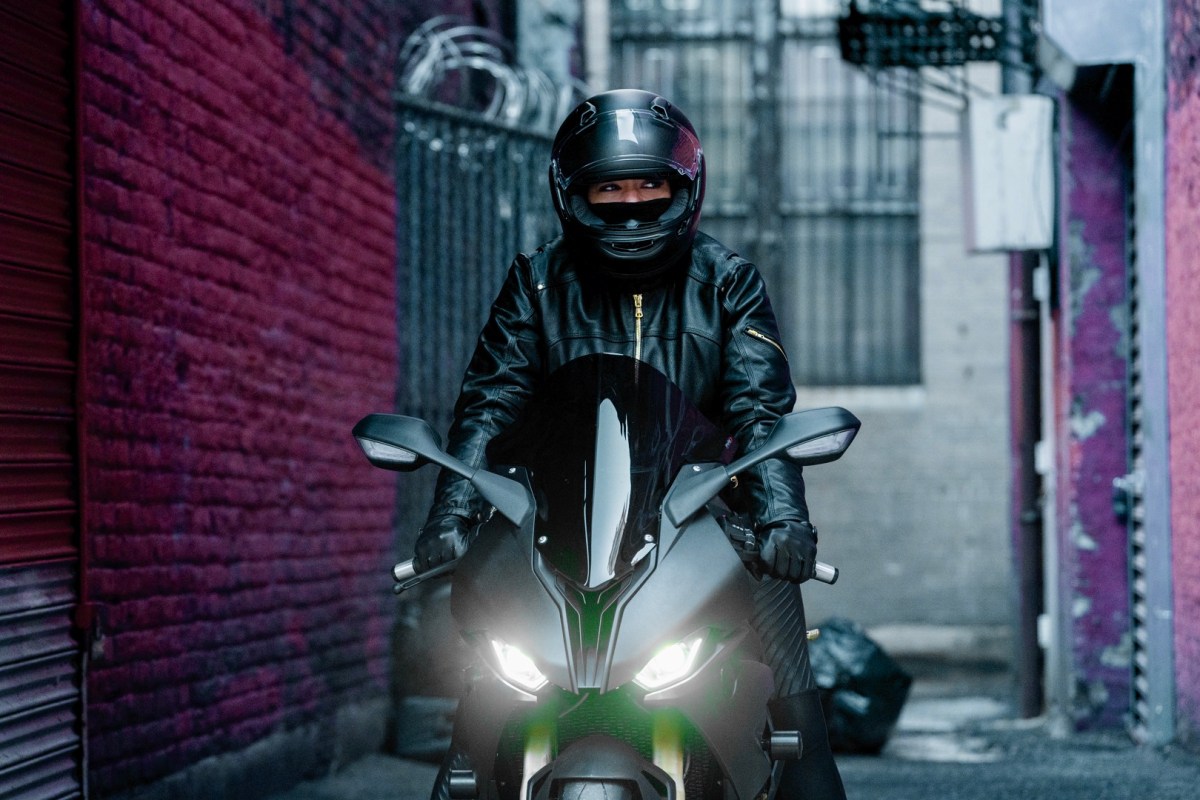 This Is Queen Latifah Saving a Wrongly Accused Woman from NYPD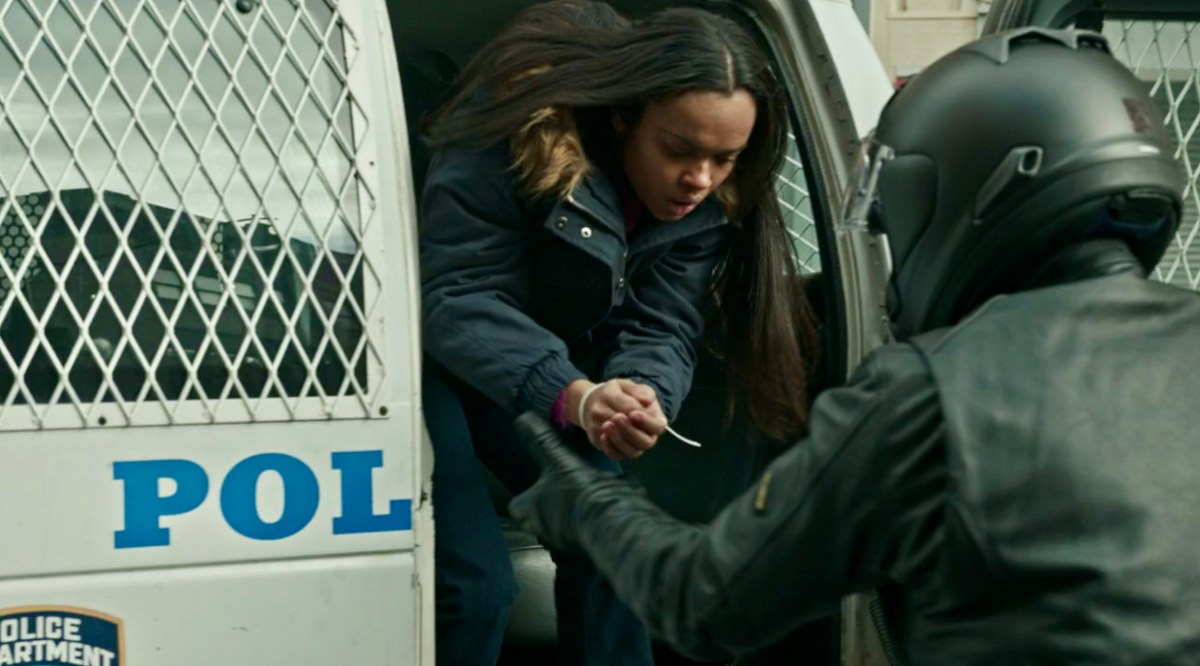 This Is Queen Latifah Fighting with Her Teenage Daughter Who Snuck Out to a Party
This Is Queen Latifah Reminding You That Reading Is Fundamental
This Is Queen Latifah Surviving Water Torture (With an Small Assist from Mr. Big)
This Is Queen Latifah Taking Down an Evil Tech Bro Billionaire
This Is Queen Latifah Winning at Darts
This Is Queen Latifah Deciding to Save the World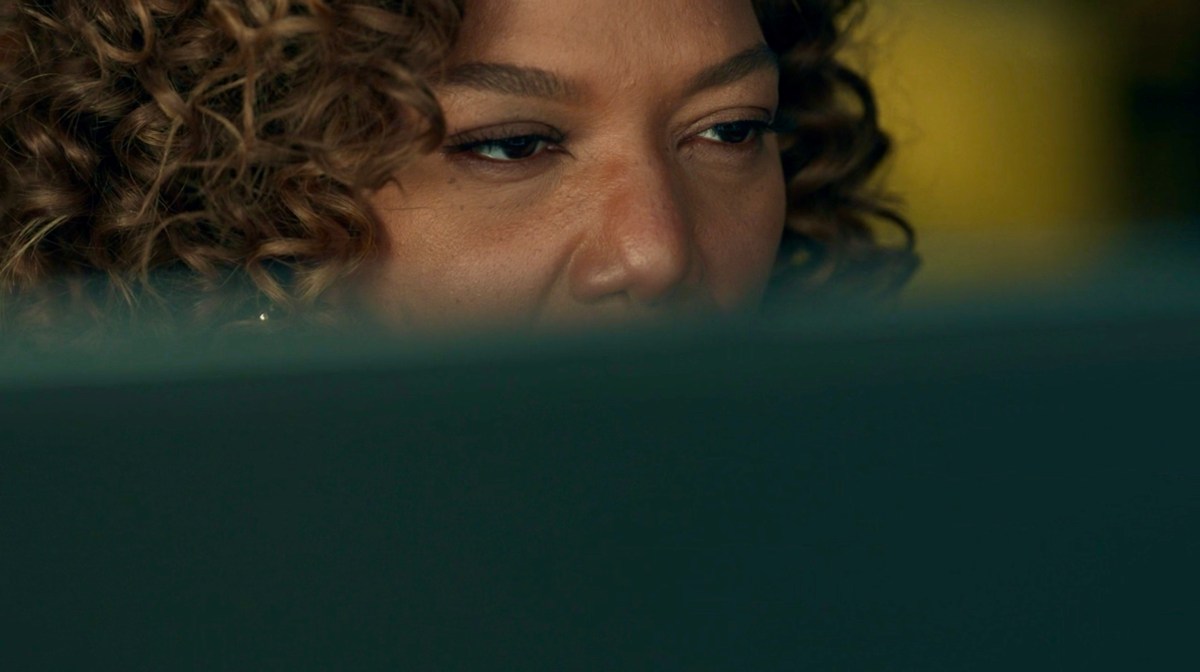 And Finally, Here Are Two More Pictures of Queen Latifah in "The Equalizer" Wherein She Is Decidedly NOT Saving the World…
But She Looks Just So Damn Good.