Well, I don't know about y'all, but I cannot concentrate* on anything but the election, so! But! Here's some queer lil pop culture links for you anyway, in this week's Wednesday Pop Culture Fix. 
*obsess over
---
+ According to Natalie, there's a moment of queerness in Nicole Kidman's new series, The Undoing. I wonder how come every Oscar-winning actress over 40 is playing gay these days? I'm going to call it Carol's Law. Anyway, um. SPOILER SPOILER SPOILER.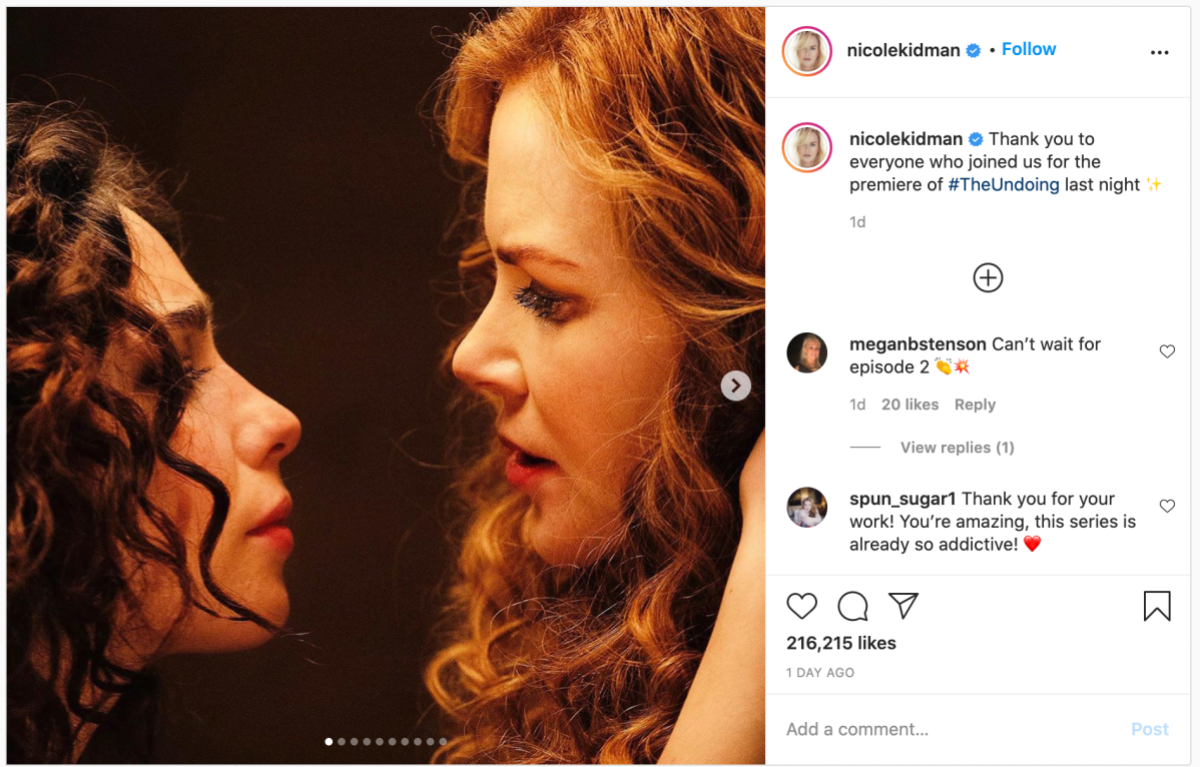 SPOILER 
SPOILER
SPOILER
This storyline not end well.
END OF SPOILER.
+.I missed Kate McKinnon's 2019 psychic skit from this week's SNL; the warning for JKR made me laugh out loud.
+ People keep messaging us to asking if Drew's going to review the new Rebecca. She is not, and this scathing review is the reasons why she is not. But you really should (re)read her masterful review of the classic!
+ Also please enjoy Drew on NPR's Morning Edition!
+ Why is Nintendo Switch so freaking queer?
+ Related: 'If Found…' brings queer '90s nostalgia to Nintendo Switch.
+ Also Related: The queer appeal of Dead by Daylight.
+ How queer comedy became the Internet's favorite quarantine content.
+ Demi Lovato will host the People's Choice Awards.
+ Whitney's "I Will Always Love You" has hit one BILLION YouTube views.
+ Wonder Woman is a gay icon, even if the movies won't go there.
+ Bridezillas has finally featured its first lesbian couple.
+ The full trailer for Netflix's Selena is here! ANYTHING FOR SELENAS!
+ HMMM!!
Old school. New squad. #SavedbytheBell premieres November 25 on #PeacockTV 🔔. pic.twitter.com/0E0fqPW4mP

— Peacock (@peacockTV) October 27, 2020
+ And one more!