Illustrated by Anna Archie
Last week, the new overlords at AfterEllen.com published an article called Naughty Lesbian Sex Scenes, and it was literally just a list of links to mainstream woman-on-woman porn. It was quickly taken down, but not before former editor-in-chief Trish Bendix got a screenshot.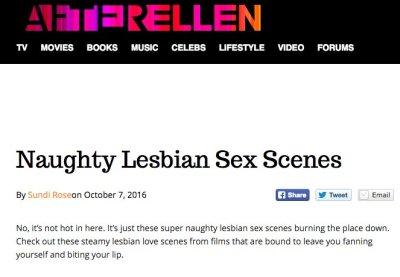 Although this surely riveting set of "love scenes" is no longer available, we thought the queer internet deserved something to keep you titillated. Without further ado, check out some of our favorite naughty queer clips.
It gets a little humid in the hottub as the topic of dismantling capitalism becomes heated

Solo scene: Naughty boi puts trans flag stickers over the word FEMININE on hygiene product signs at their university

In the most salaciously shocking scene yet, a threesome of gay witches hexxx Trump and all his fans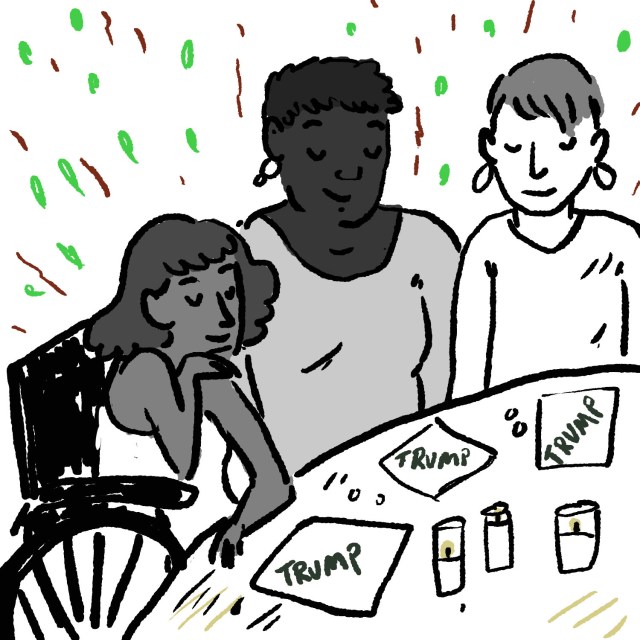 Things get a little sultry as this non-binary cutie scolds their boifriend for eating the last gluten-free muffin

You'll believe in tru luv again after this hottt scene of two queer women flicking off a man yelling 'DYKE' from his truck
 
Nothing gets us going like watching queers wheatpaste "DONT TELL ME TO SMILE" all over the city
Group scene: Dozens of queers pile into a bro bar and turn it into dyke city for one night only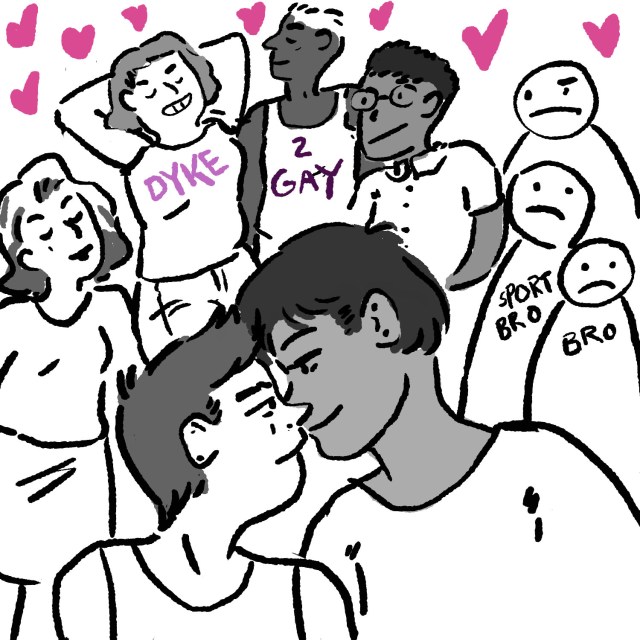 It's never been hotter — a sensual scene of two queers giving each other matching stick-n-poke tattoos

The professor said no…. but that didn't stop one trans girl from distributing flyers about safer sex to everyone in her classroom

You'll learn a few new moves in these raunchy scenes where two lesbians discuss body dysphoria & the tools to keep them safe
 BONUS SCENE: Bite your lip watching this this bisexual farmer cut their best friend's hair in the bathroom while they listen to Cat Power