It's time to use that tool belt for more than just foreplay.
(I'm sorry, do you use a tool belt for tools? Well, here's another project for you to tackle.)
My wife is a magnet for vintage radios. She picks them up at flea markets and tag sales — whether they work or not. Most she can fix, but there are only so many electrical outlets in the house. We decided to upcycle one of the broken ones into a one-of-a-kind planter!
If you want to do it too, you will need…
A vintage radio
A plant in a small pot
Screwdriver
Scrap wood the width and depth of your radio
Sandpaper
Jigsaw
Drill
Spade drill bits
Pencil
Safety glasses
Wood glue
Wood stain (optional)
1. Take off the back of the radio, and remove everything you can from the inside. In our case, that also meant removing the dials from the front. We put them aside to reattach later.
2. Put on your safety glasses and, using your jigsaw, cut through both sides of the top piece of the radio, removing and discarding it.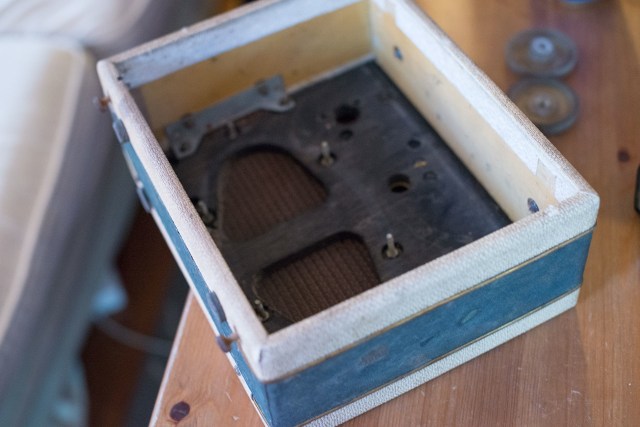 3. Cut a piece of scrap wood the width and depth of your radio (this will replace the top piece you just removed). Sand the edges, and stain it now if you wish.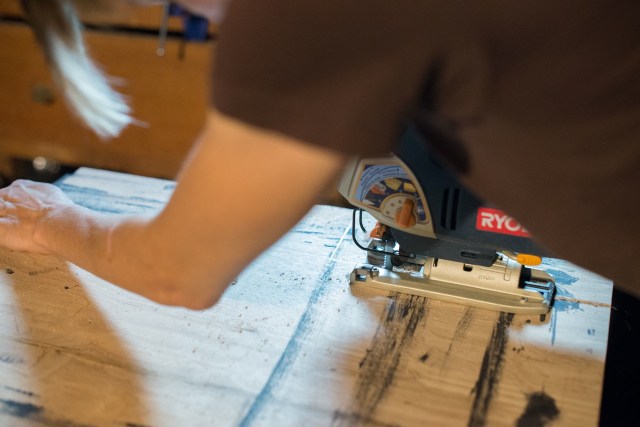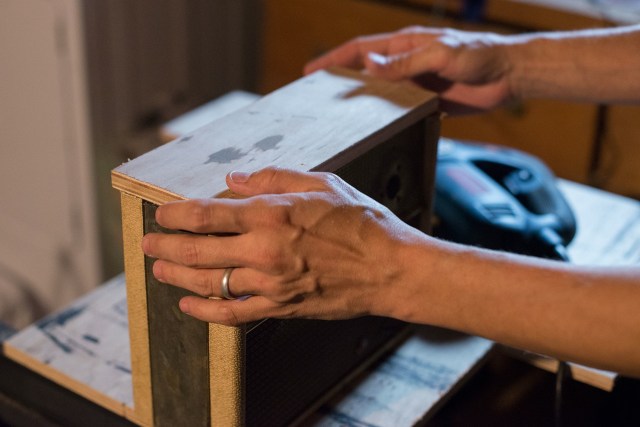 4. Trace the plant pot onto the top wood piece. Using the drill and spade bit, drill a hole in the center of your traced circle. Insert your jigsaw into the hole, and work outward to carve out the circle. We made ours a tiny bit smaller than the trace, so that the pot's lip would rest on the top piece. Sand the edges of the hole.
5. Glue the top piece to the radio, and reattach the dials using glue if necessary! Allow the glue to dry completely before adding your plant and displaying proudly to dinner guests.