Happy Sunday Funday, munchkins and other branded names for donut holes! It's time for another batch of good gay news, which I hope you enjoy as much as I do because this thing we have here is special to me and please never leave okay thanks!
Janet Mock is Adorable, Does Amazing Stuff
Thanks so much for voting for me in "Best Activism" at the #ShortyAwards. This 🏆 is for #girlslikeus!!! pic.twitter.com/ar3gXapopj

— Janet Mock (@janetmock) April 12, 2016
Take This Goat Home, They Are Drunk
This goat just showed up at a Starbucks, and the owner was being sought. It's 10PM. Do you know where your pet goat is?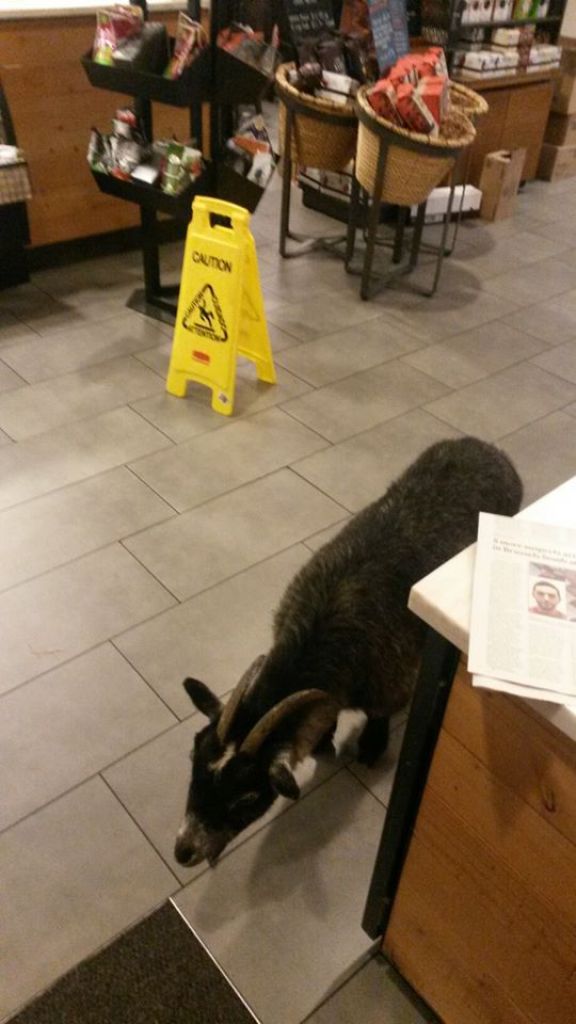 Yup, Everyone Is Still Mad At North Carolina
It's been another stellar week for the HB2 revenge files. Mumford & Sons donated the proceeds from their North Carolina show to various charities, and Duran Duran won't be cancelling their show there but will be asking fans to sign a petition against HB2. Meanwhile, Ani DiFranco cancelled her show there, as did Ringo Starr and Cirque du Soleil. Los Angeles has banned city employees from official state travel to North Carolina (or Mississippi). And now, a local rep is apologizing for his vote and says he wants to repeal the bill.
Richardson admits to his mistake, however, and now wants to reinstate anti-discrimination laws and expand them to the LGBT community.

He acknowledged Governor Pat McCrory's recent amendment to the anti-LGBT law, but agreed that with most people who oppose the legislation, saying that it wasn't enough.

"I think the governor needs to go farther than where he's gone and I hope he will,wp_postshe said. "I really want to be part of the solution to this. It has hurt our credibility in the nation so bad and hurt our businesses. We just can't afford to lose these jobs."
Rihanna Encouraged a Gay Fan to Come Out Because Of Course She Did
Can you imagine being the Rihanna superfan #blessed enough to receive personal encouragement from her in the midst of a sexuality crisis? Yeah, me either.
Small Steps Around the World for LGBT Equality
+ A civil rights group in Kenya is fighting back against their strict anti-gay laws.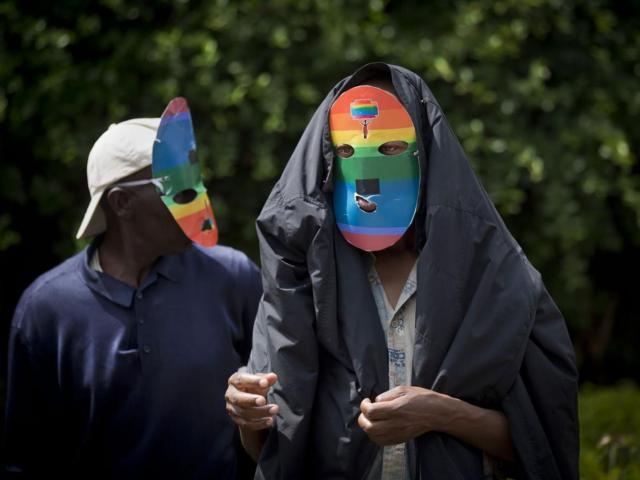 + The UK's intelligence agency boss has said it was "wrong" not to let openly gay people work there prior to 1990. I mean, duh, dude.
+ Entertainment industry leaders have joined the nationwide fight against anti-LGBT legislation led by GLAAD.
+ The White House called Tennessee's anti-LGBT bill "mean-spirited." Um, I guess that's one way to put it.
+ Over 100 people turned out for a gay-straight alliance summit in Saskatoon this week, the first ever in the Canadian province.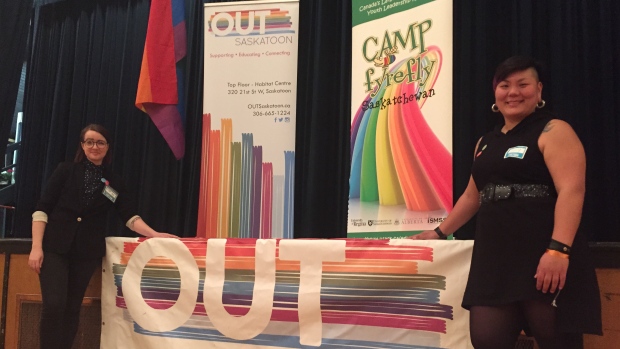 Meet Moose
He's one of the family. And according to his owner, 'straddler Andi, he's eight months old and hates doing cardio but he likes to watch rugby. This is him trying to pick up a stick in the wild.