essay by Bella Dally-Steele; illustrations by Maddy Rea
One of my first memories is of hide and seek. I was five, maybe six years old and had stashed myself behind my parents' bed to wait out the hunt – and to indulge in a certain tingly pleasure. Alas, although I hastened my business as the footsteps of an unsuspecting family member plodded closer, I cut it too close. I remember him opening the door, only to slowly and suspiciously close it after glimpsing me belly-down on the bedroom floor, legs tightly clasped together.
Although I soon learned to indulge only behind locked doors, leg squeezing remained my self-pleasure method of choice throughout the remainder of my childhood and adolescence. Through frank conversations with cross country mates and cheeky hints in coming-of-age films, I learned that masturbation is something people do to their vaginas with fingers, shower heads and (though I often doubted it) hairbrush handles. I intrinsically knew that what happened when I pressed my thighs together and held my breath was masturbation, too, but as my Encyclopedia of Wank expanded with no reflection of my own methods, it became clear that I was missing a fundamental element of jerking off.
Of course, what I was missing was some Booksmart-grade representation, not a guarded secret to self-pleasure.
"Research suggests that most people with clitorises masturbate with their legs in a semi closed or closed position, even when they're using another manipulator," Sheila Addison, a life, marriage and family therapist, told me in a phone interview this August. "I'm not sure if it's a norm, but it's a large minority, if not."
According to the landmark yet woefully outdated Hite Report, at least 3 percent of the women interviewed for the 1976 study reported masturbating by pressing their legs together. That's at least one other girl on my obscenely large high school cross country team who nodded along in confusion when our teammates mentioned "flicking the bean."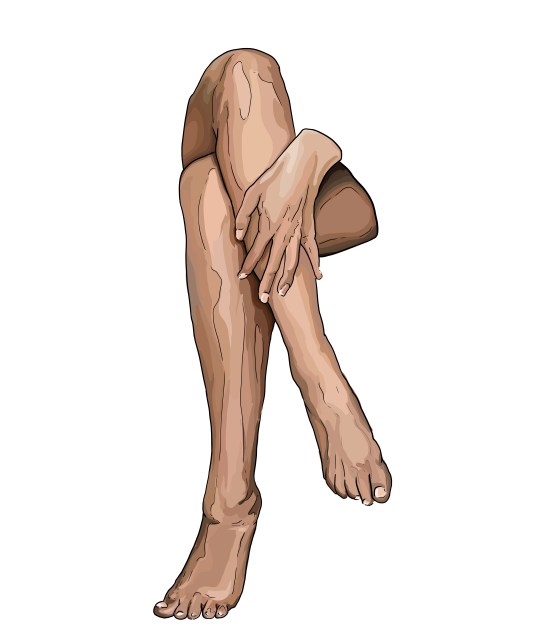 But 3 percent starts to look deceptively conservative when you take into account that thigh clenching is the most common way that children with clitorises discover masturbation. Physiologically, it makes sense, said marriage, family and sex therapist Courtney Watson. The frequency with which you lay or sit with your thighs pressed together makes it exponentially more likely that you will discover pleasure in this position as compared to, say, with a hand spontaneously rubbing on your clit.
It is, as physician and eugenicist Havelock Ellis observed in 1927, a masturbation technique that is often acquired innocently at a young age – with the added bonus that it involves "no indecorum."
Surprisingly, Ellis hit the nail on the head (while, perhaps far less surprisingly, pathologizing gay and racialized people while he was at it). Some people masturbate this way because, like me, they simply never branched out; others, because of its discretion and decorum.
Such was the case for fellow leg-squeezer Maddy Rea. While I was furiously reading unhelpful advice columns on my deviant masturbation technique, she was convincing herself that if she wasn't touching the clit with her fingers, it didn't count.
Maddy, now 24, had discovered self-pleasure in a similarly compromising circumstance – nestled under blankets on her babysitter's couch. Like me, all she needed was a suspicious inquiry as to "what she was doing under there" to nudge her practices into the all-too-common realm of shame. By the time she hit puberty in an abstinence-only high school, she had rewritten the definition of masturbation in her mind. What she did in her bedroom – with bunched up blankets, the spindle of her bedpost or her hand clenched between her thighs – had long since ceased to be the "masturbation" her teachers denounced.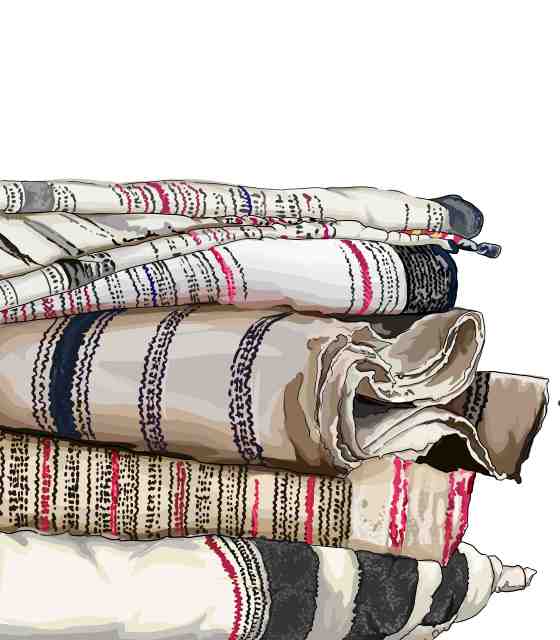 When she started having partnered sexual experiences, Maddy rewrote the definition of "orgasm," too. She could climax within 20 seconds of clenching her legs together while laying on her stomach or sitting with her legs crossed (a skill I deeply envy), but direct fingering or oral sex always plateaued into painful overstimulation. After one self-conscious attempt at replicating her technique on a high school beau's hand, Maddy abandoned hope of incorporating a partner into the only method that could get her off. Orgasms would from then on out stay between her and her thighs alone.
"It's kind of symbolic of closing yourself off from experiencing [pleasure] with someone else," Maddy explained to me in one of numerous Zoom calls from her Ottawa apartment. "Almost like it's only for you."
There's a host of factors that train people to masturbate through leg clenching, most of which have gone unresearched due to a lack of academic interest or incentive in studying clitorises, Addison said.
To begin with, it feels good. While no studies have investigated the mechanics of it, thigh squeezing likely stimulates the internal and external structures of the clitoris, Addison told me.
In addition to the thighs, most people who use this technique also contract muscles throughout the pelvic floor, which are in turn connected to the internal structures of the clitoris (like the bulbs of the vestibule, crura and shaft of the clitoris). Contracting pelvic muscles likely alternates pressure on these internal structures, thus stimulating them, Addison said.
For people with a larger glans of clitoris (the external, hooded mound that most people associate with the word), thigh rubbing might actually "sandwich" the clit between their legs, stimulating it externally as well. Those with smaller glans likely apply pressure by rhythmically squeezing the legs and labia around it.
Perhaps the most evident motivation to continue masturbating through clenched thighs, rather than progressing to other methods, is shame. It's an easy practice to hide from housemates and, for those raised to see wanking as dirty, from yourself. There's no telltale rustling under the covers or – if you train yourself to regulate your breathing like Maddy and I – even labored gasps. Let it never be said that the technique, which is sometimes judiciously branded as "hands-free" masturbation, is without advantages, albeit sex negative ones.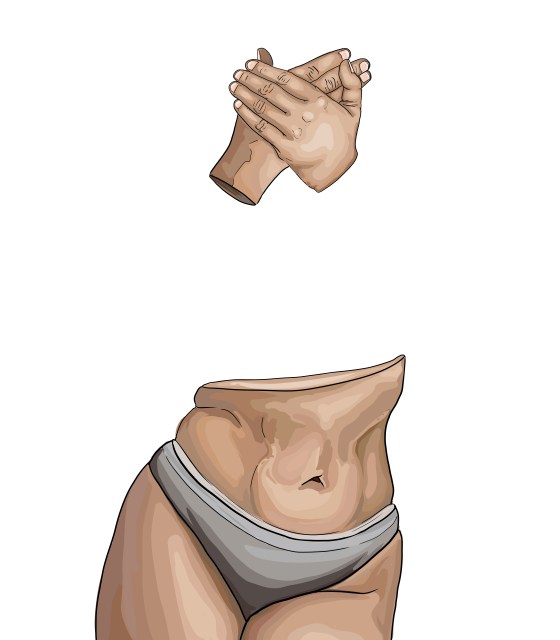 Shame is not always the primary factor in making thigh squeezing an individual's masturbation technique of choice – but it just so happens that this was the case for Maddy and me.
"It can blossom into much more for people who hone in on this technique," Watson said when I asked her about how this method could affect the partnered sex lives of its users. "I think if it's shame based, the shame would have a negative impact… You set the stage."
Naturally, I asked this because the technique – or, as she corrected me, the shame I have associated with it – has negatively impacted my partnered sex life.
In the months before my college graduation, I finally set out to "train" myself into more partner-friendly masturbation habits, per the advice columns I had read years earlier. My efforts were fruitless, often ending in tears of frustration and a cursing of my mutinous genitals.
After crunching the numbers, I came to the conclusion that I needed a toy that could mimic the indirect stimulation I was used to, while allowing me to workshop new, open-legged wanking positions.
For those trying to widen their horizons, Addison recommended following directed masturbation techniques that focus on incrementally opening up one's legs. In partnered penetrative sex, she suggested experimenting with rear or side penetration, which allows the receiver's legs to remain closed.
It took me nearly five months to finally cum through alternative methods – in my case, with a vibrator that shoots waves of air at the glans of the clitoris. From there, I've managed to transition to using fingers.
It's significant that I spent the first three of those five months in a mental block. After a first explosive crack at my shiny new vibrator, I simply refused to touch the thing. It wasn't until I moved across the country, shucked a relationship and found myself with ample free evenings in an empty apartment that I finally dedicated myself to renegotiating pleasure with my body.
By the time I met, and began oversharing with, Maddy the following fall, I had managed to expand my horizons and had even cum for the first time ever in a partnered scenario, with the help of my vibrator and a particularly disarming woman. My chapter of self-pleasure woes was ostensibly behind me.
Maddy and I were still getting to know each other on a hastily-planned trip to Bucharest when a throw-away conversation about hookup culture turned intimate. One of us – I'm not sure who, at this point – mentioned that we masturbated with our legs. All it took was a glint of recognition to spark the conversation we'd both been waiting to have for years.
That night, I scribbled a hurried journal entry:
"We found out we both struggle to orgasm b/c we masturbate in the same leg squeezing way – she's the first person I've ever met who does this too! I gave her some tips on what to do – buy a [suction/air pressure toy], work from there to hand stuff, etc."
Since that hours-long conversation a year ago, Maddy has come out as bisexual, introduced a similar vibrator into her sex life and, like me, discovered a new way to get off. But she has yet to introduce any of her masturbation practices into partnered sex. And I've yet to cum with another partner.
When I started reporting this essay, I asked Watson if she had any advice for readers looking to transition to more partner-friendly masturbation. You might correctly suspect that this question was self-serving. Indeed, Maddy and I had penned it days before, breathless in anticipation of finally learning how to "fix" our masturbation styles and overhaul our partnered sex lives.
I think Watson picked up on my alternative motives, too, because her advice was pointedly not to transition to other practices.
"I love the idea of getting all dressed up in lingerie, and having your partner sit across from you, watching you masturbate [through clenched thighs] … as a way to incorporate this into your sex life," she told me. "It's all about creativity, and a willingness to be vulnerable."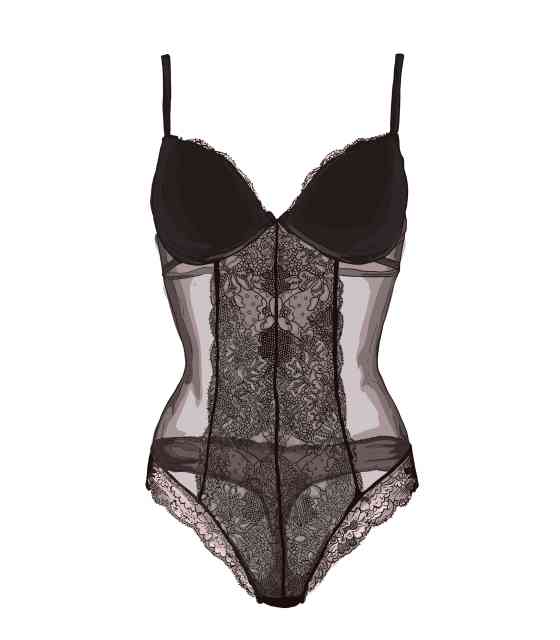 I'm glad she was on the other end of a phone call and not a Zoom, because I visibly cringed. When I relayed her advice to Maddy later that night, she cringed too.
That's how I know Watson is spot on.
Maddy and I cringed because neither of us can imagine letting a partner see us in our most natural, vulnerable state of pleasure. We may have picked up a new masturbation skill, but a more daunting hurdle remains. And it's going to take more than five months and a $100 vibrator to confront it.