feature image via shutterstock
Let's size our shoes really well and accurately and be comfortable forever.
Business Insider has some travel hacks for you.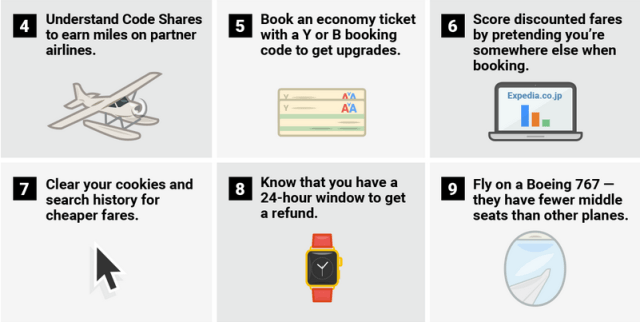 Since the last installment of this column, I found out I officially have carpal tunnel syndrome! Here's some stretches we can all do if we have repetitive motion strain. Her accent is lovely.
As someone who needs approximately seventeen different keys to enter her apartment, really into this list of ideas for how to decorate your keys so they're identifiable.
Many people are headed to begin the fall semester at their universities soon! Many more of us are not. We can all, however, agree that we'd like to know how to make our own instant noodle cups.
If you do by some unfortunate chance have an accident of any kind in your car, you will probably be pretty stressed out by it. That's a good reason why you should be really clear on what to do after an auto accident ahead of time.
No envelopes? No problem.
Public libraries are just the greatest goshdarn things on earth; even besides the VIRTUALLY INFINITE FREE BOOKS, here are some more awesome resources to look for at your local public library.
Once at A-Camp my camper Ashley showed me how to fan cards on a table like this and I thought it was so cool! Now you can learn it too.
Here are some tips on really good iPhone photography in different kinds of lighting.
Some different ways to cook perfect al dente pasta.