Hello Happy Halloween and welcome to this year's community photo gallery celebrating The Holiday Of Our People! Literally every single year I'm like, "Wow, our readers really blew me away this time around, there is no way they'll be able to top themselves next year," AND THEN… you do! The next year rolls around and y'all just top the heck outta yourselves, you really do! [Insert joke about ending the top shortage via creative Halloween costuming here, you're welcome.] Anyhow, today's not a day for me to ramble on. Today's a day to eat mini Milky Way bars you're supposed to be saving for your trick-or-treaters tonight, tell a friend you love them, and browse our truly impressive Halloween community photo gallery, made up entirely of submissions from our lovely readers.
PS: Because Halloween falls on a Wednesday this year and I know some folks will be dressing up today/tonight and some of y'all may even still have Halloween parties this weekend, I'll be accepting submissions for this gallery through *midnight on Sunday, November 4.* If you're very excited about your costume and want it featured here, email me 1-2 photos to vanessa [at] autostraddle [dot] com and include name, age, and costume title for everyone in the photo. Make the subject line Gay Halloween 2018. If you do not follow these instructions I will not post your photo! Thank you!
Happy Halloween 20GAYTEEN!
---
Sarah, Riese, and Courtney, Becx, Kaylah // Ma Anand Sheela, Jane Stork, and Rajneeshees from Wild Wild Country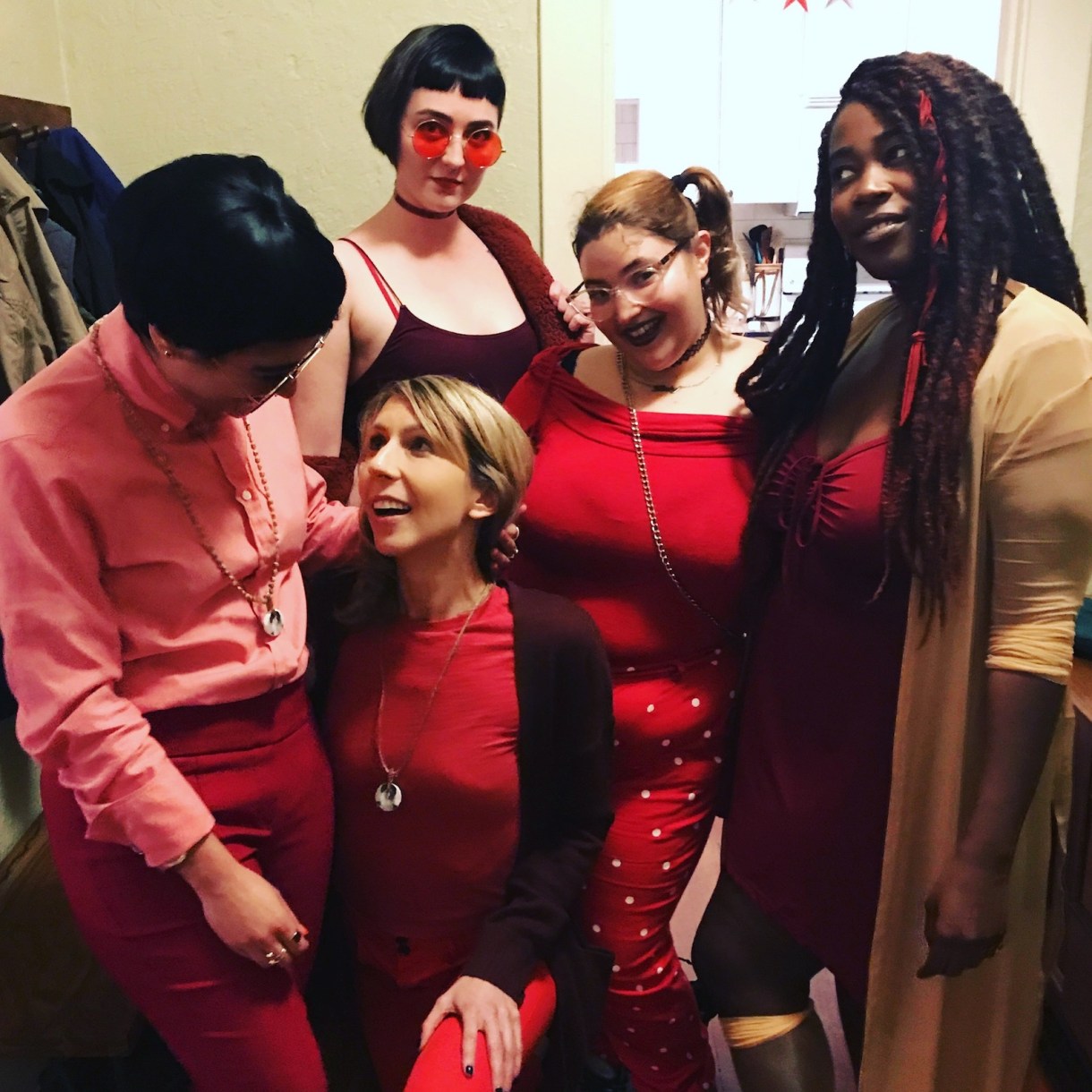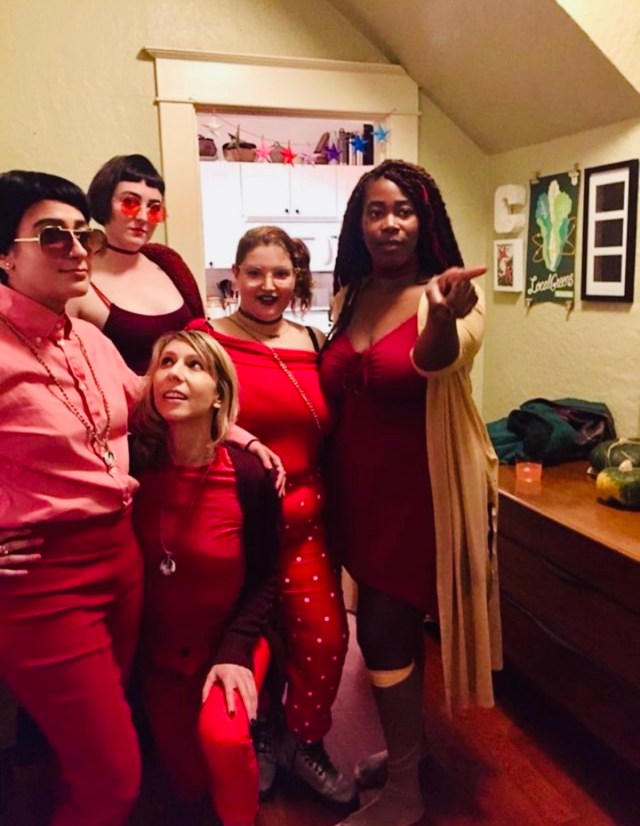 ---
Alyssa, 26 / the "Mother" from the movie Mother!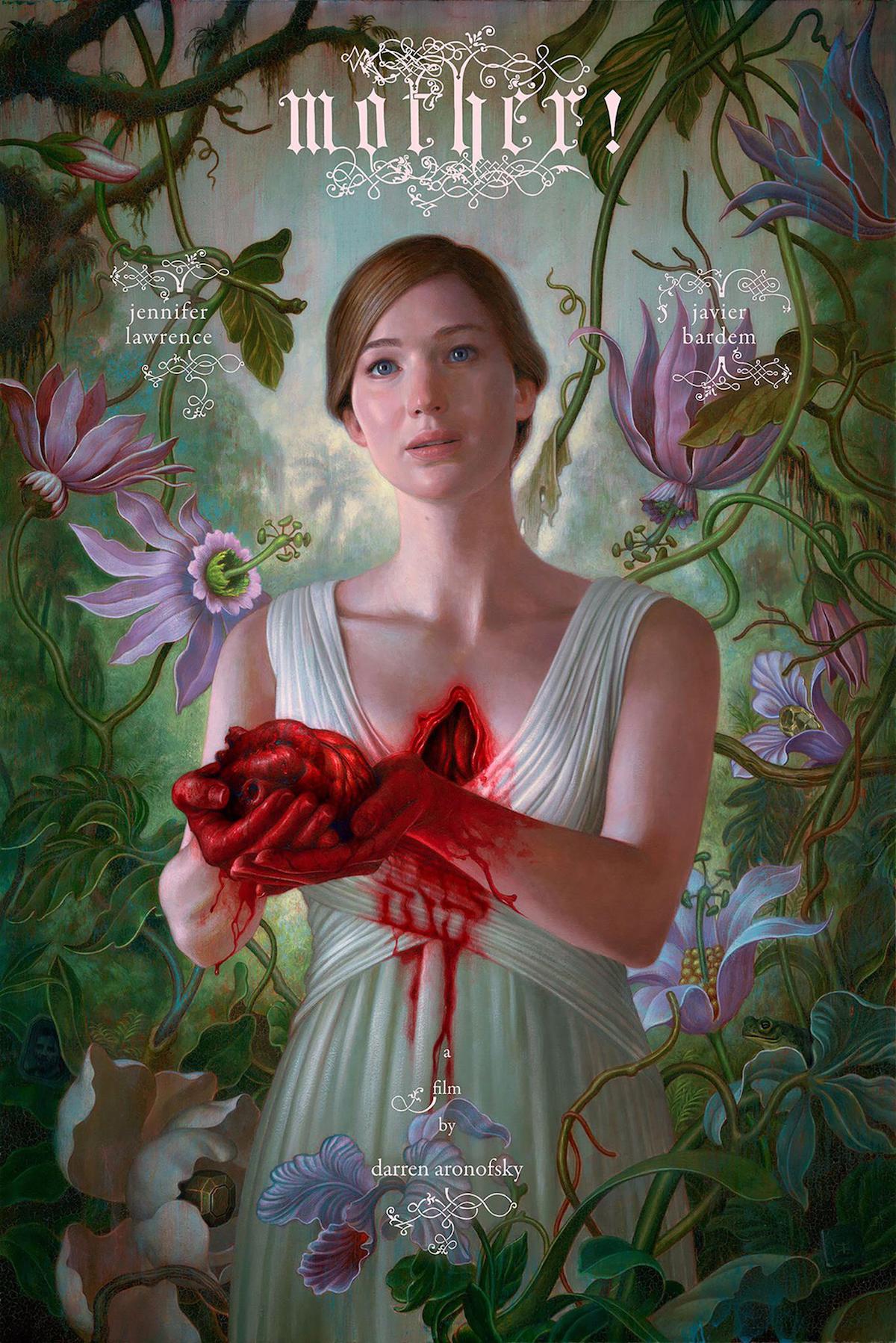 ---
Alyssa, 26 / Furiosa from Mad Max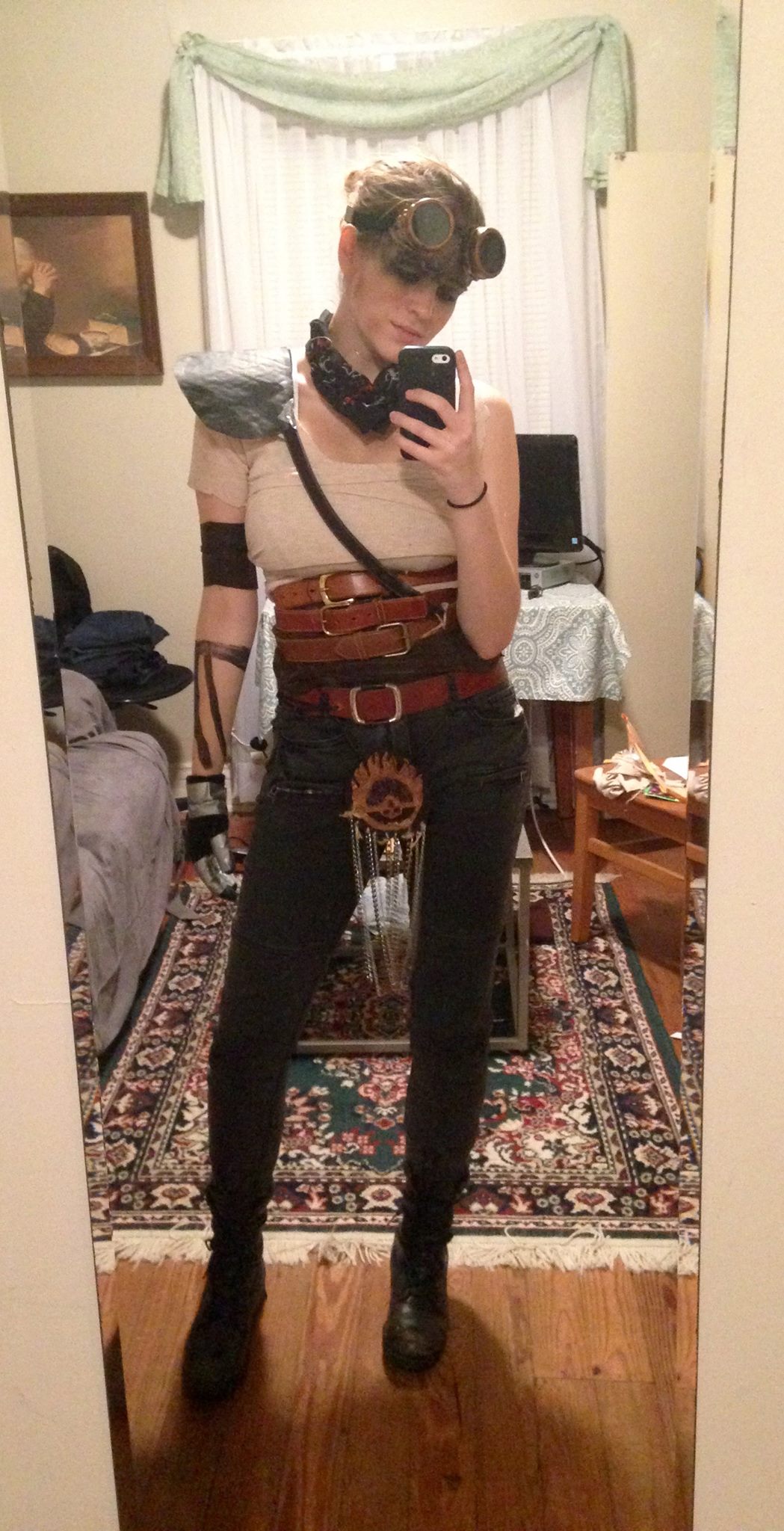 ---
Simone Bauer, 28 / Alex Vause of Orange Is The New Black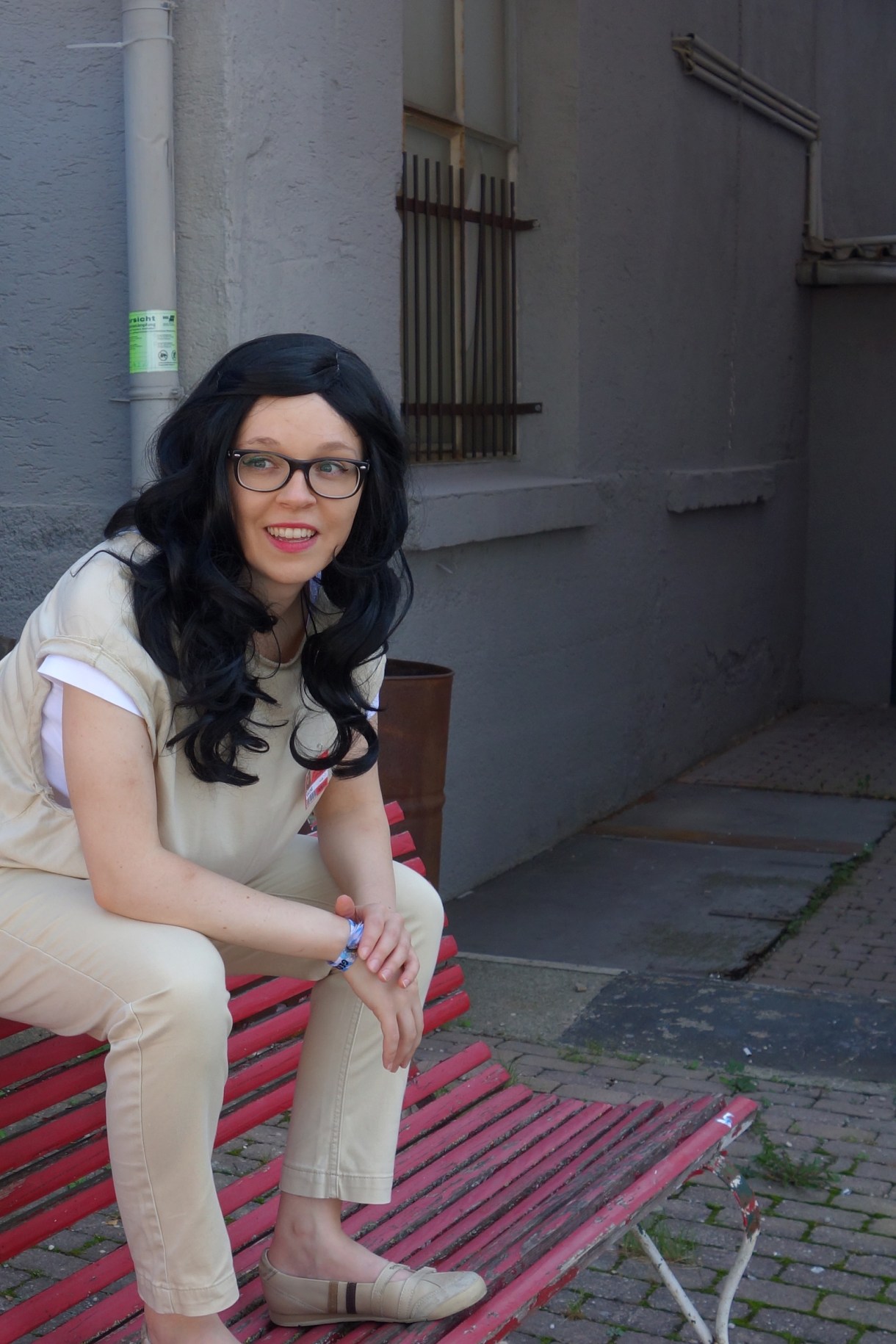 ---
Chani, 23 / Charcoal Sketch!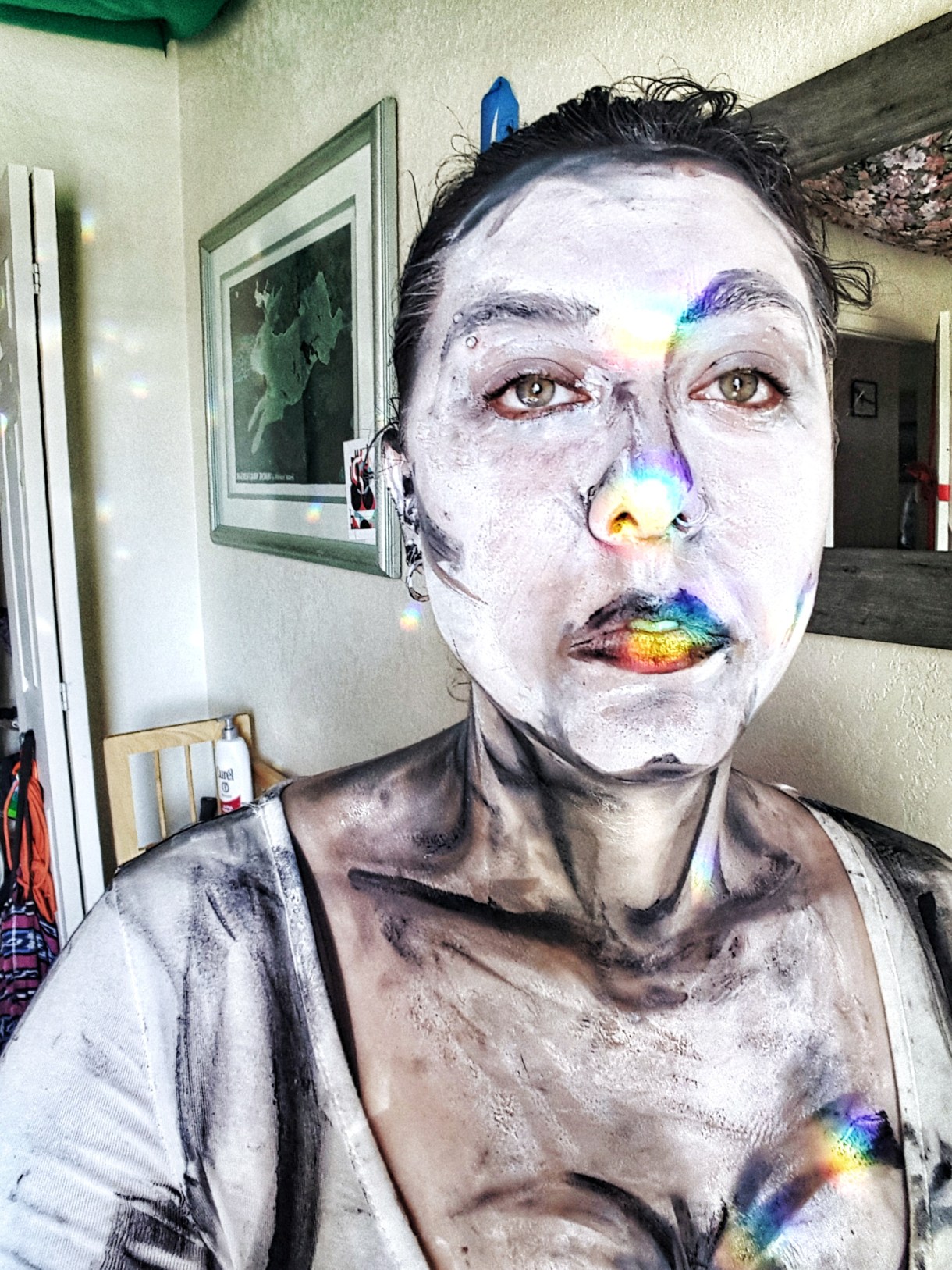 ---
Sarah, 30 / Megara from Hercules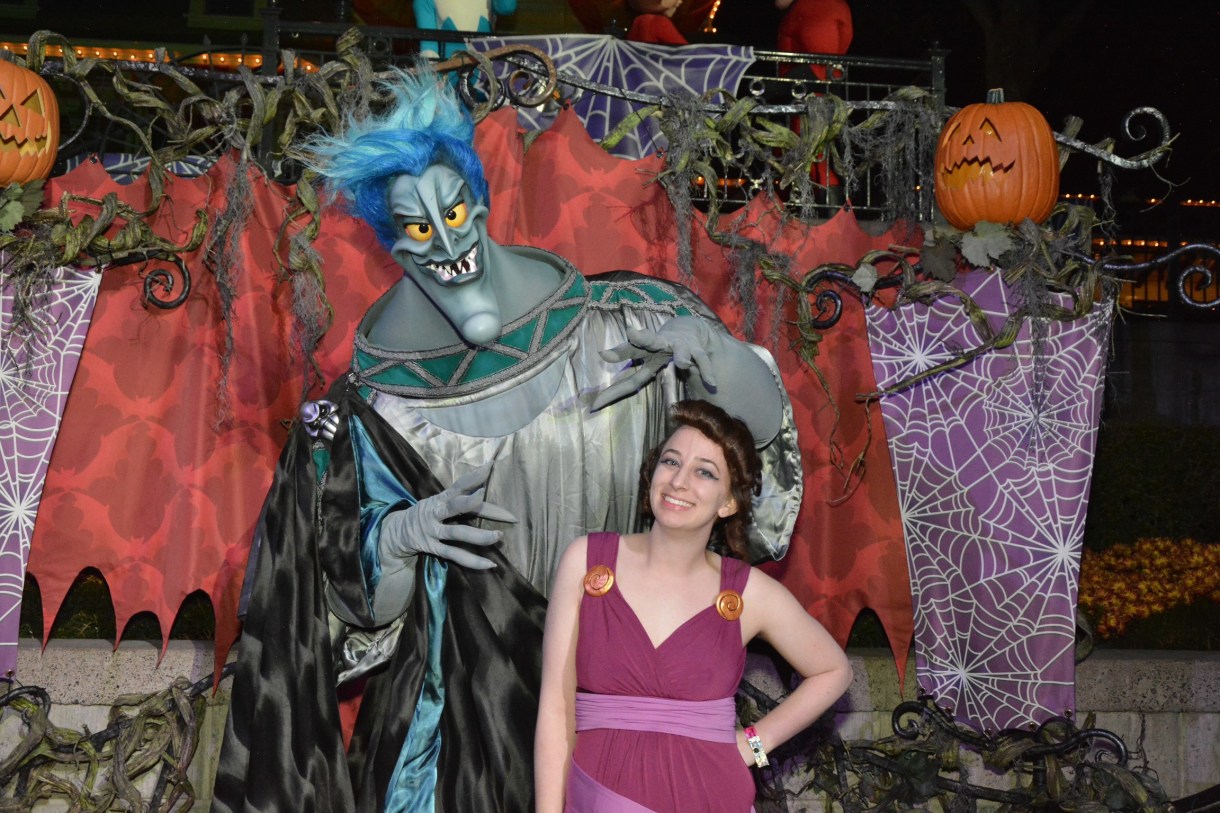 ---
Lianne, 33 and Jessica, 27 / Miss Frizzle and Miss Frizzle's chameleon


---
Heather, 30 / Paulie Bleeker from Juno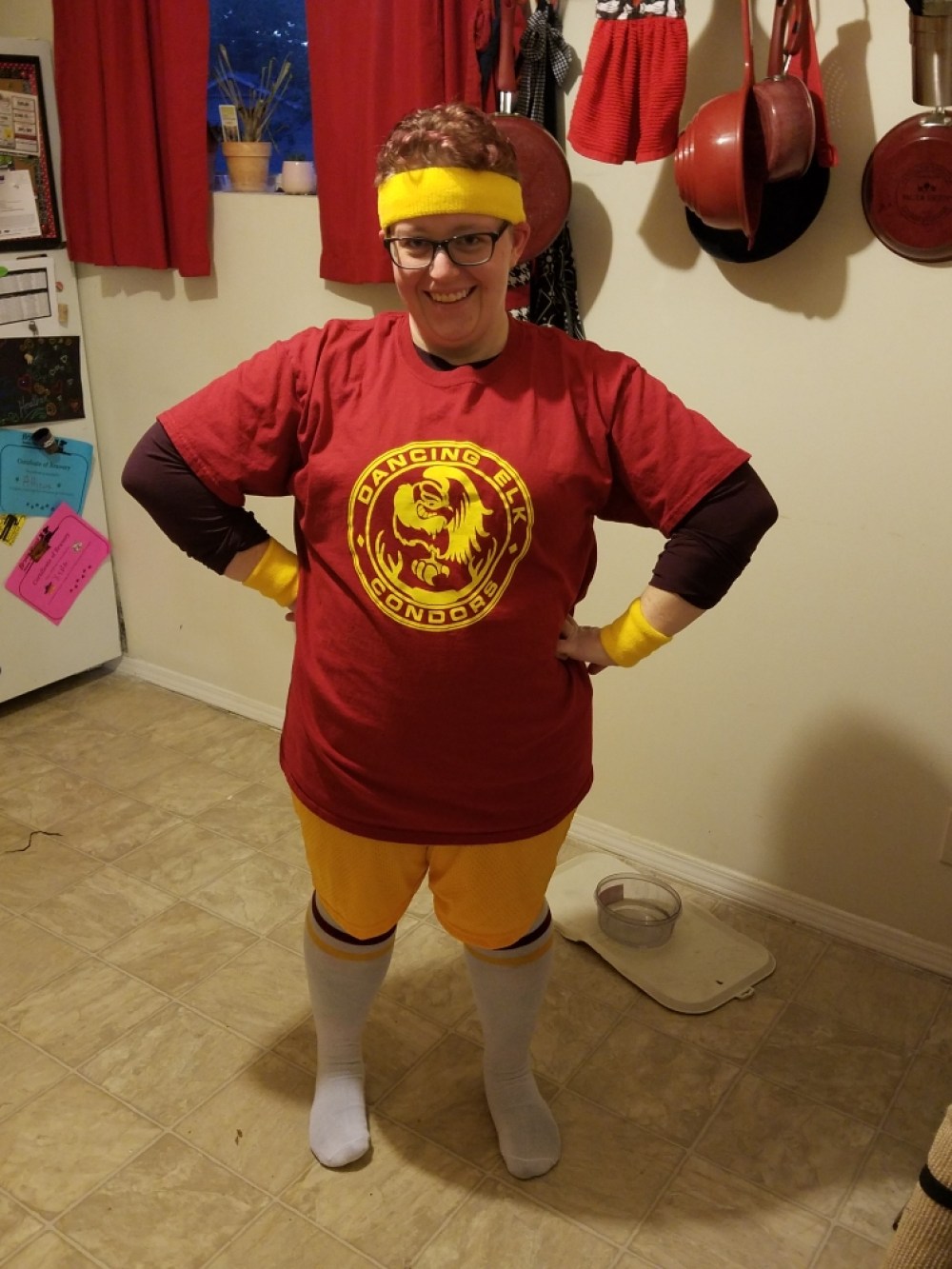 ---
Kae, 36 / Zombie Vanellope von Schweetz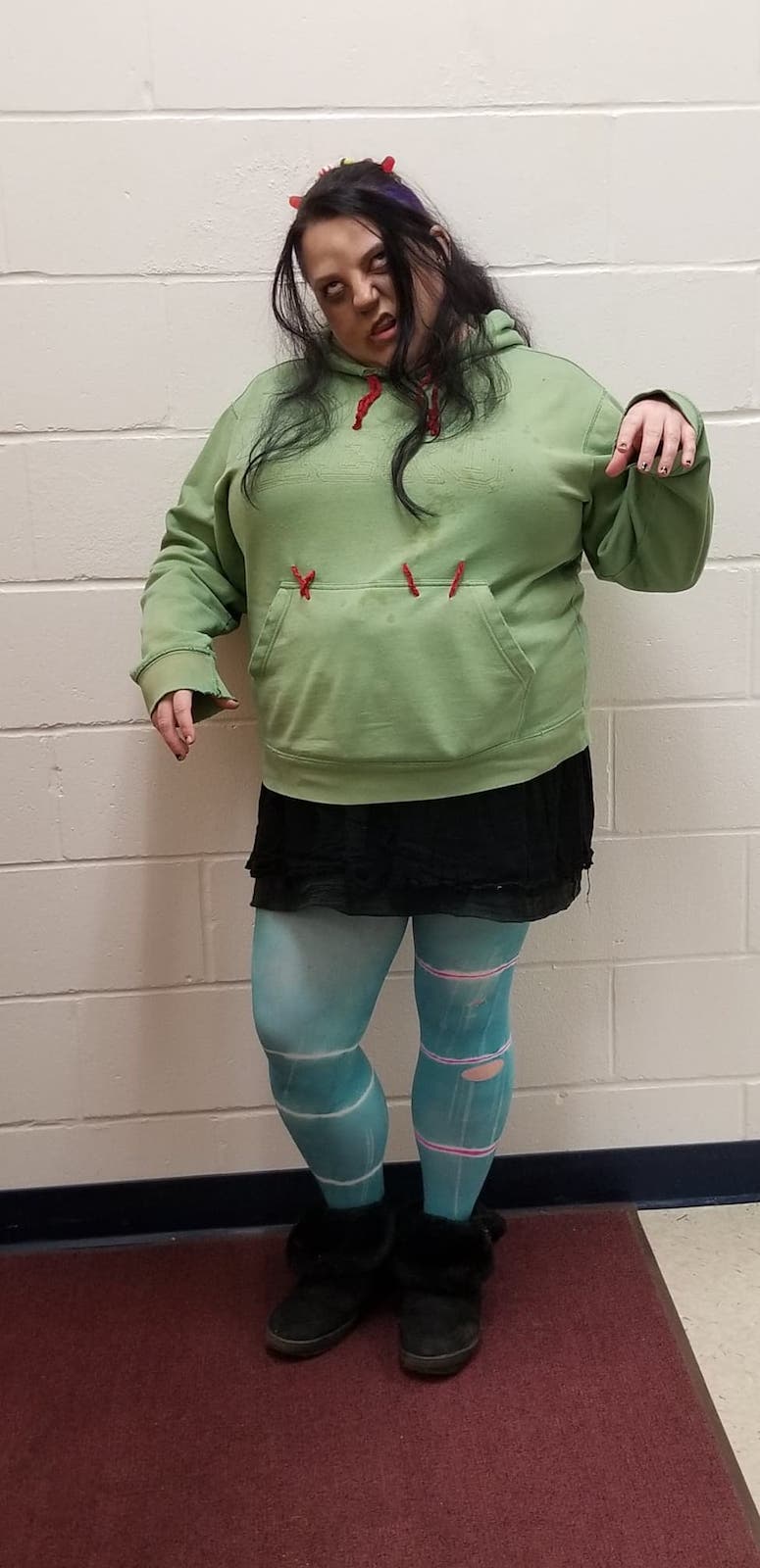 ---
Taylor Quinn, 28 / Forest 'Demon'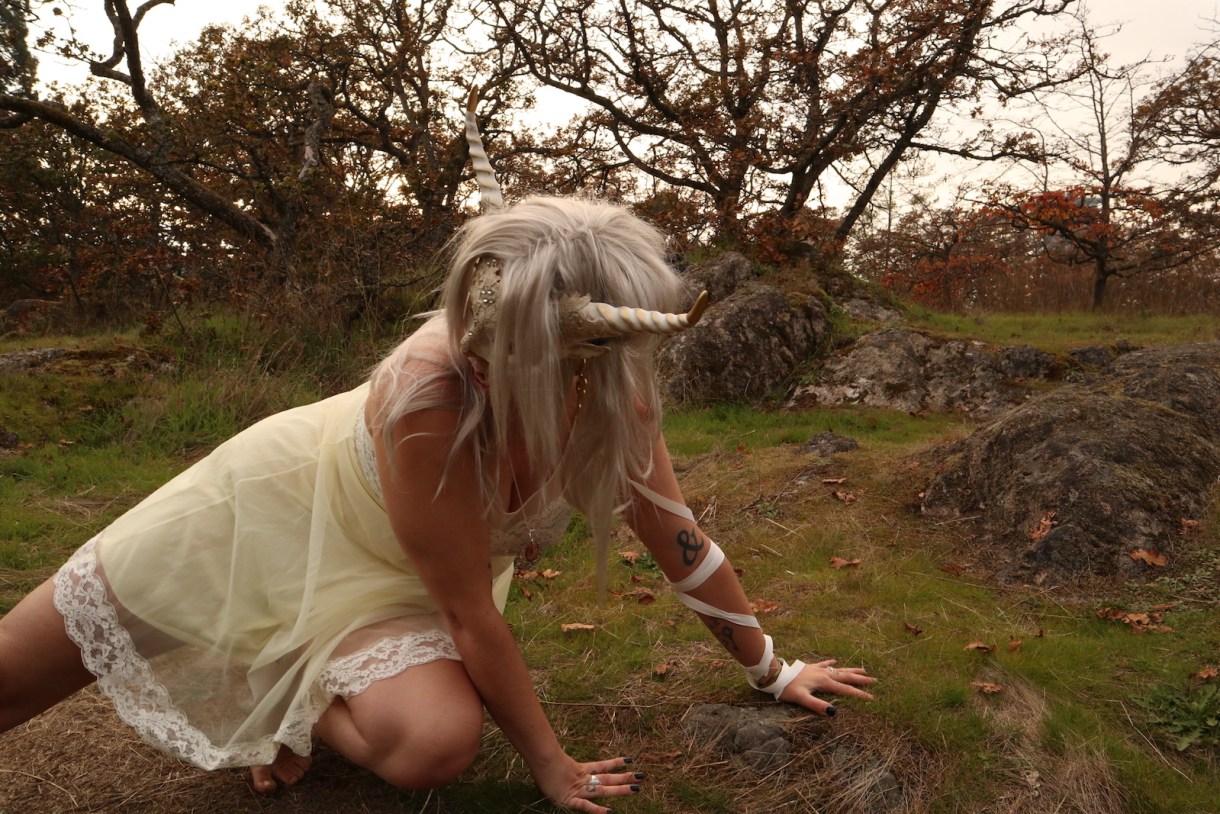 ---
April, 29 / Tenth Doctor from Doctor Who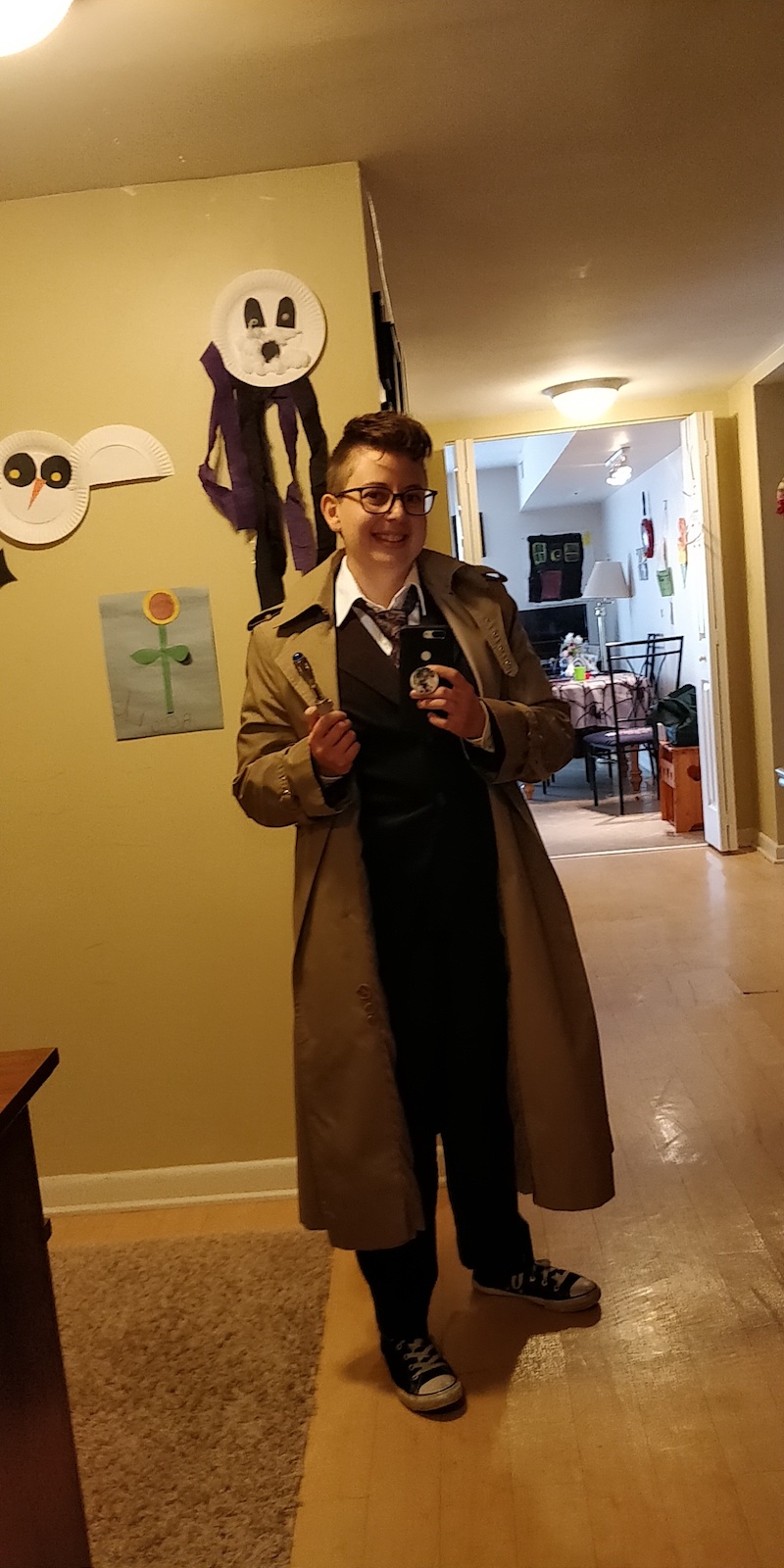 ---
Ebony, 24 and Harper, 24 / Domino and the original Carmilla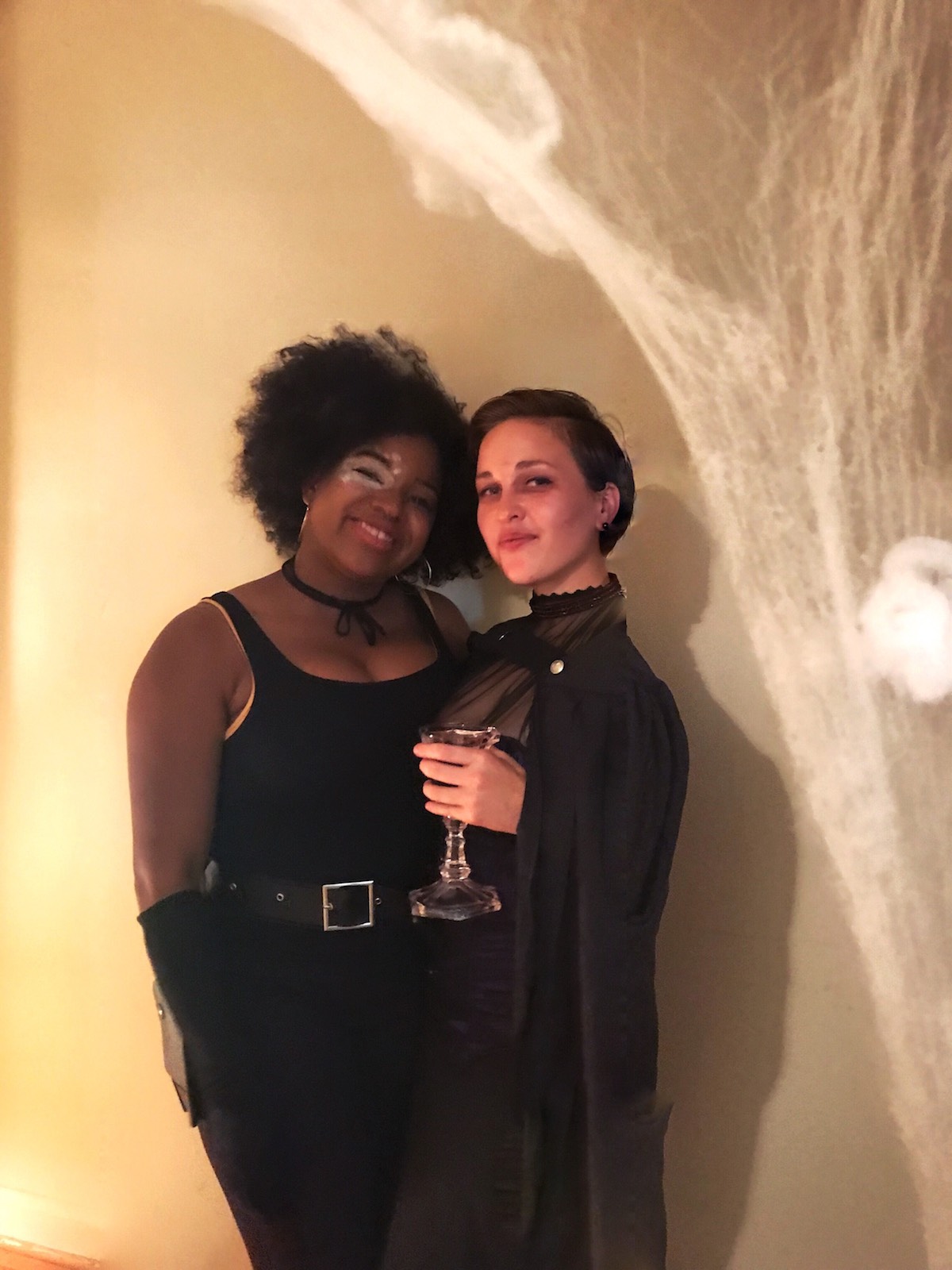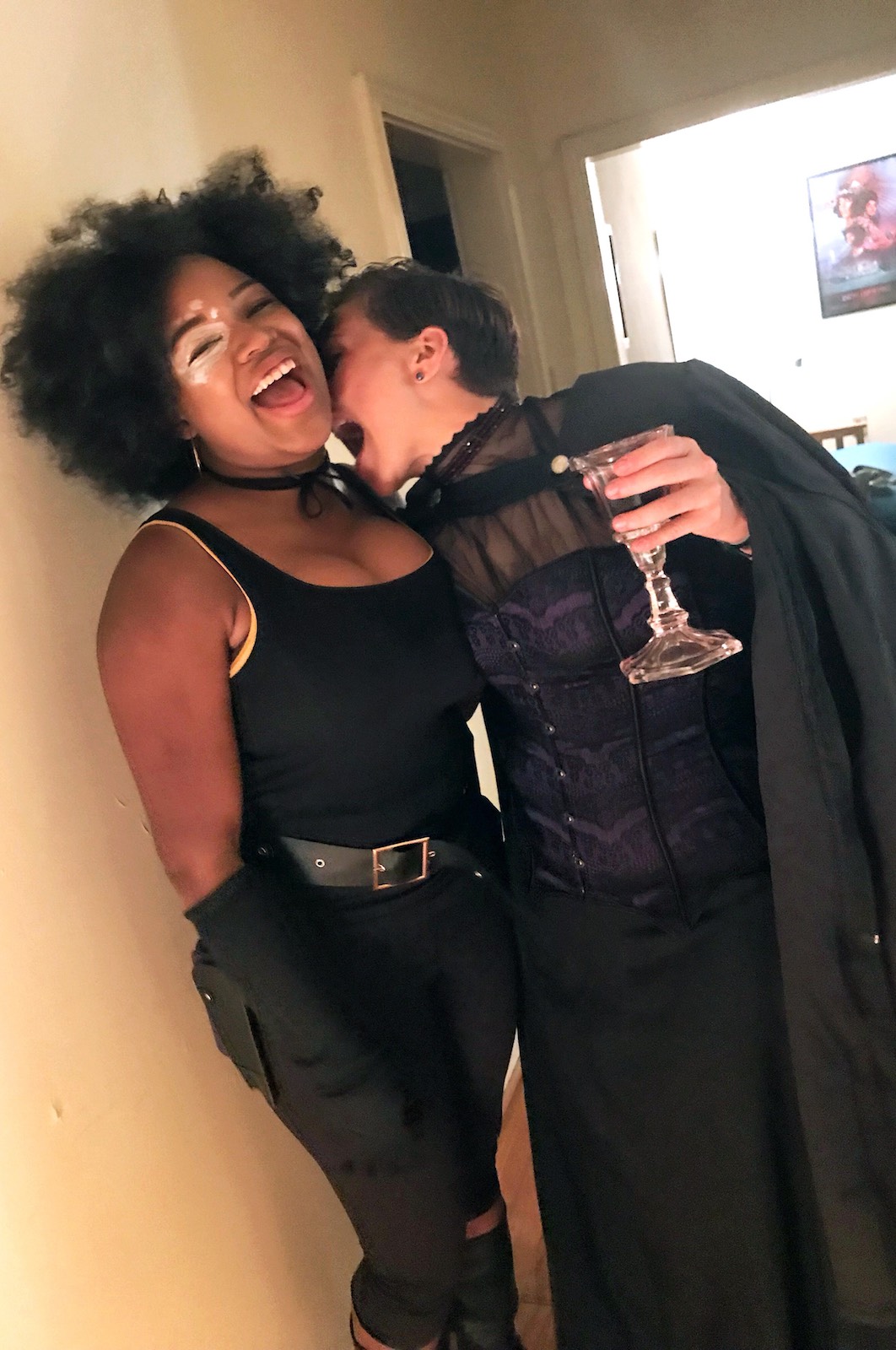 Tracy, 48, Mia, 12 and Josephine, 52 / an 1840s family, inspired by Daguerreotype family portraits from that time period
---
Tracy, 48, Mia, 12 and Josephine 52 / a cat hoarder family, inspired by Kate McKinnon's Whiskers R We skit on Saturday Night Live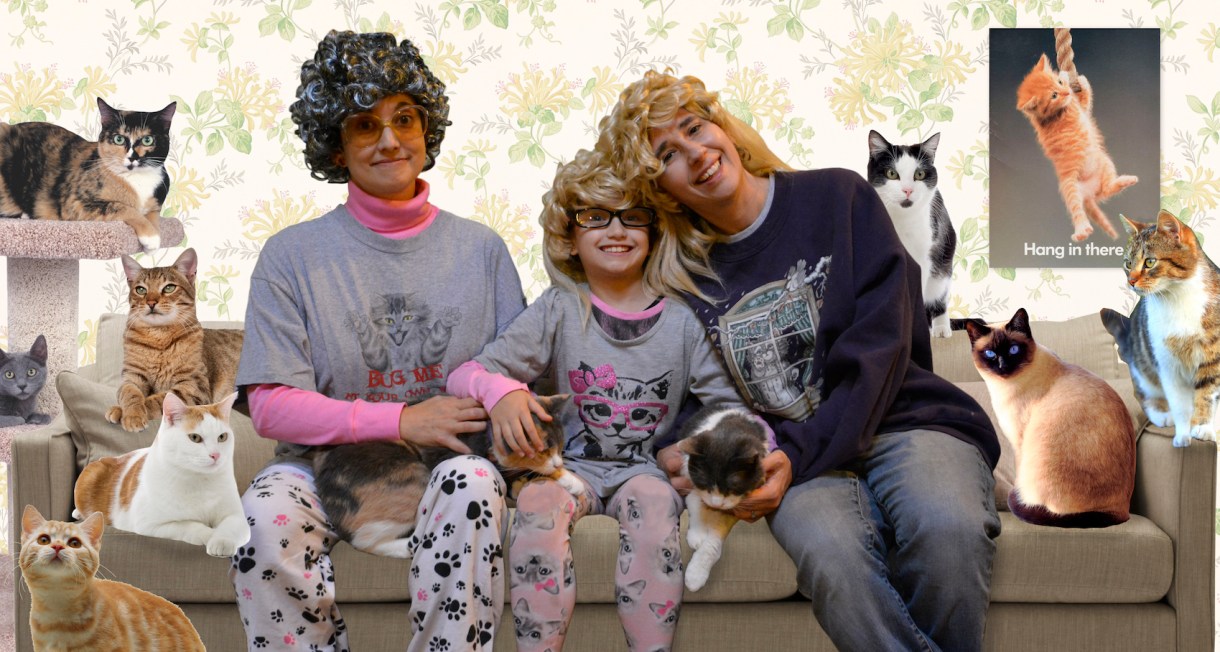 ---
Kaitlyn, 25 and Num, 28 / Bughead! Jughead and Dark Betty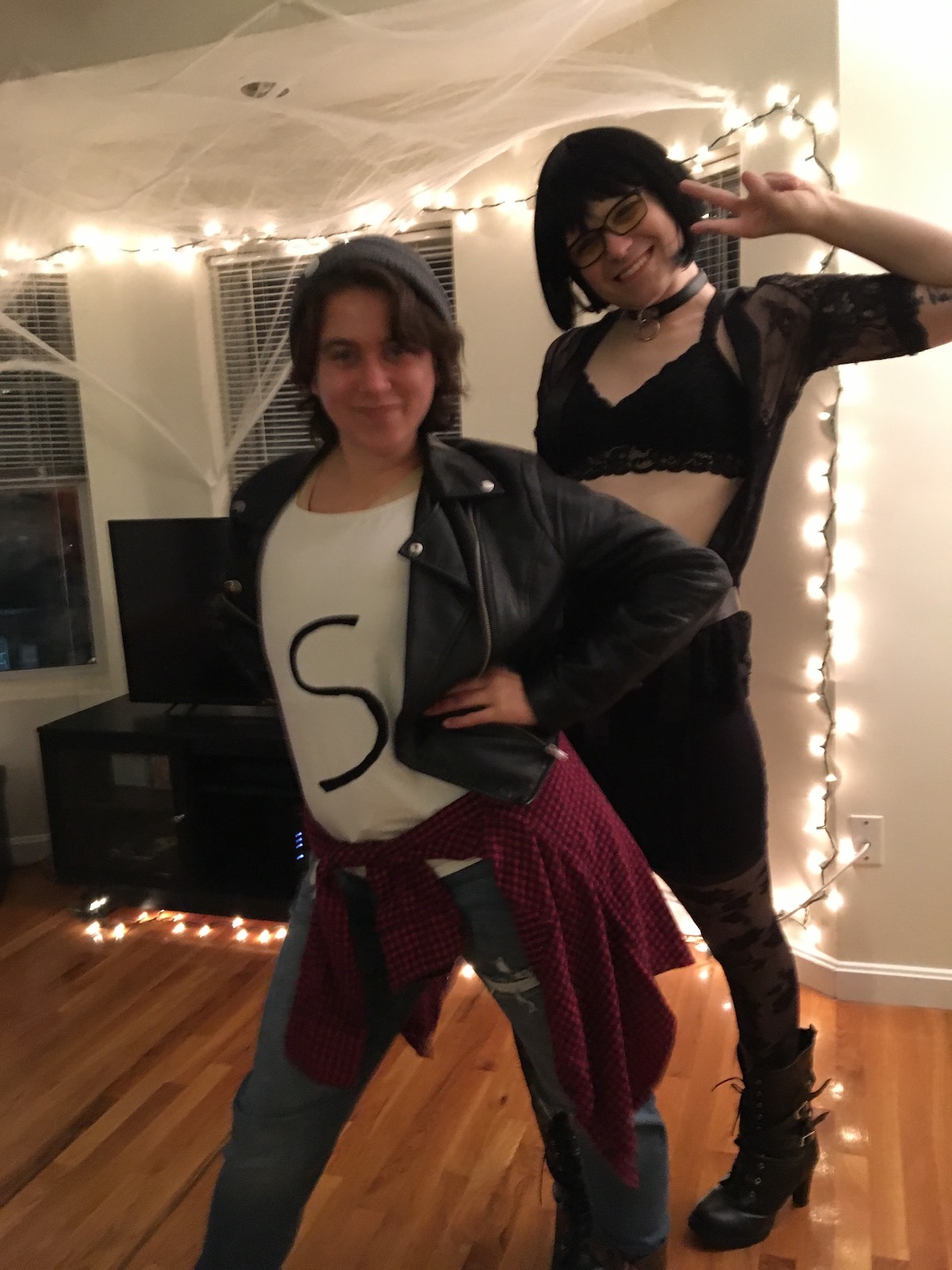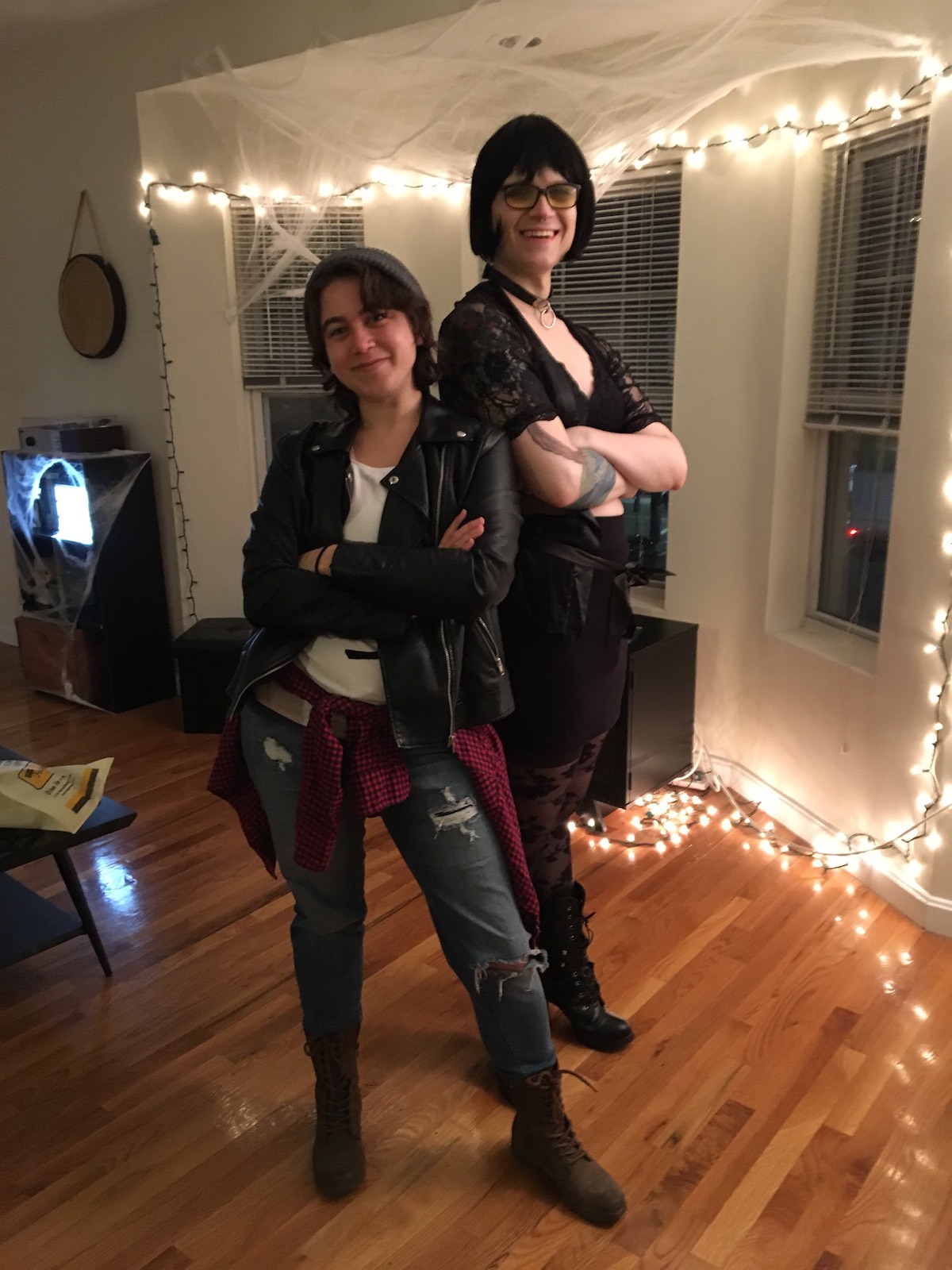 ---
Cate, 27 / Pearl from the "Last One Out of Beach City" episode of Steven Universe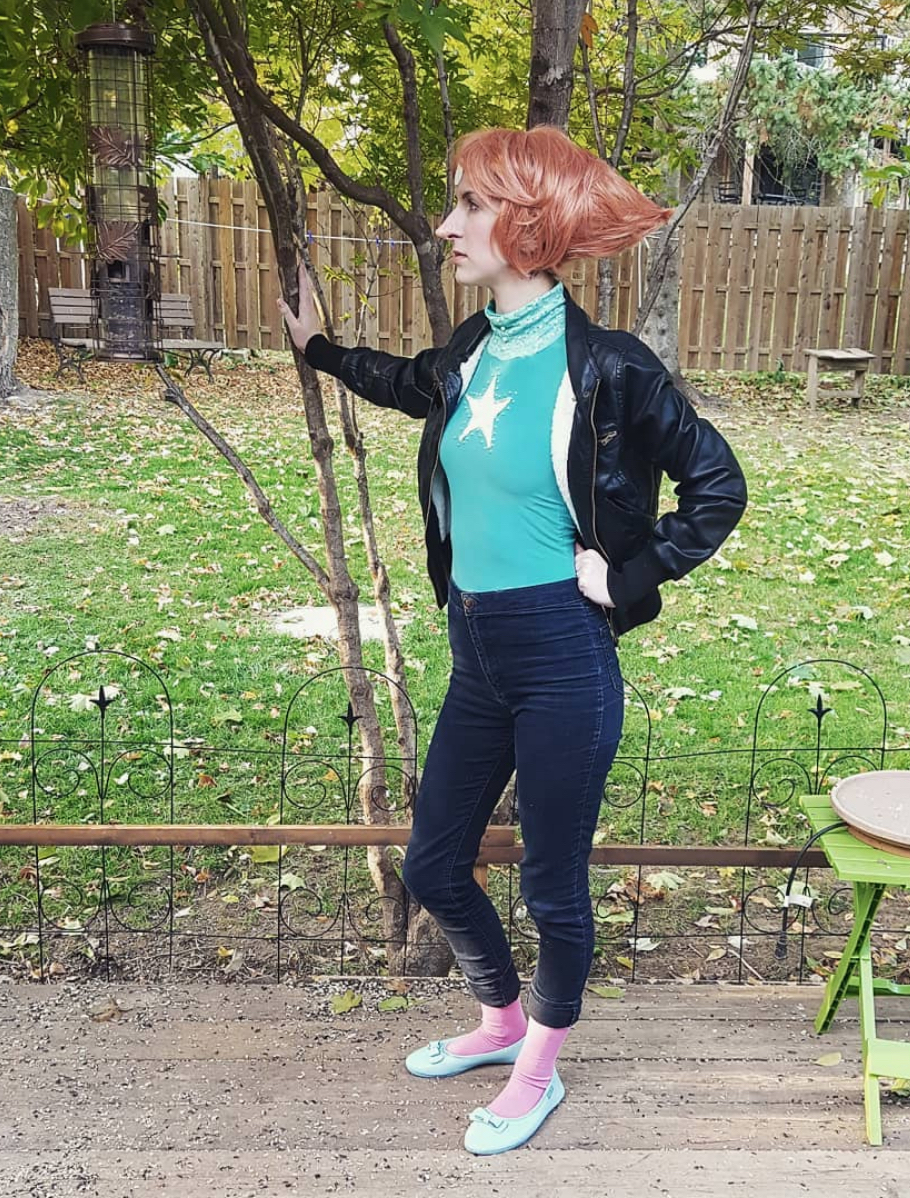 ---
Shea, 28 / "I decided that I couldn't top last Halloween's sexy Nigel Thornberry costume, so I decided to just be a sheet ghost"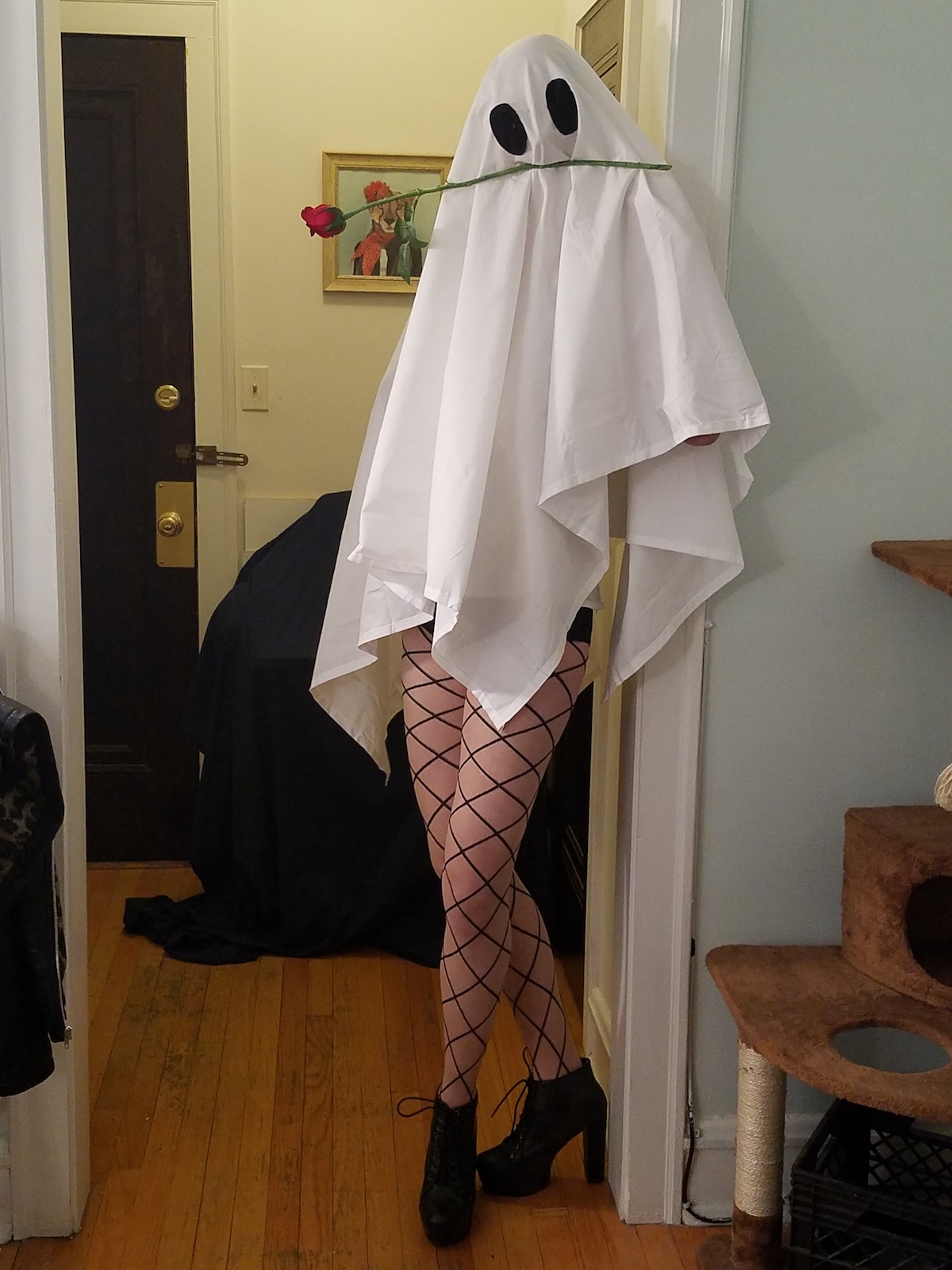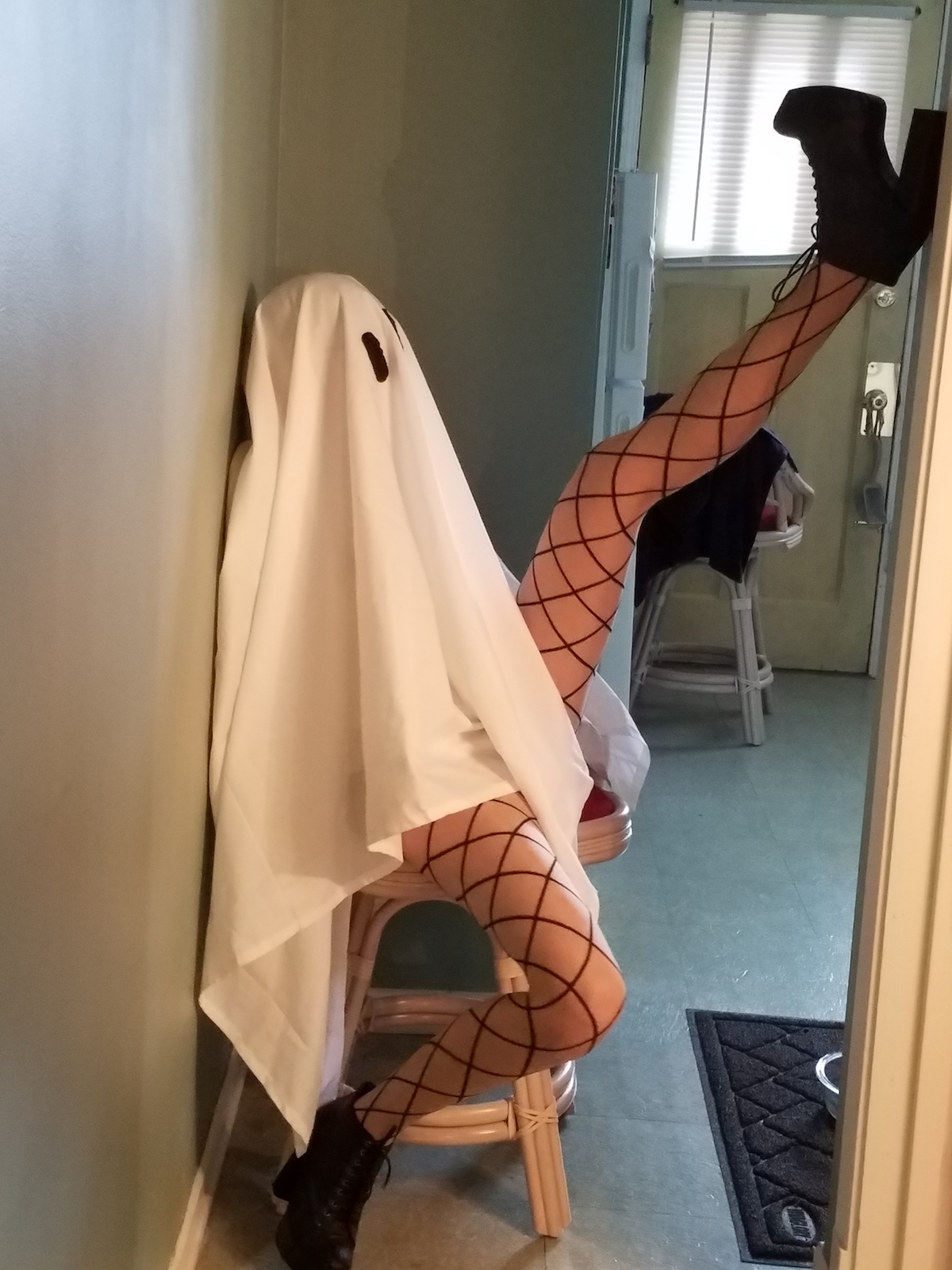 ---
Cassidy, 24 // Judith Slaying Holofernes, as painted by Artemisia Gentileschi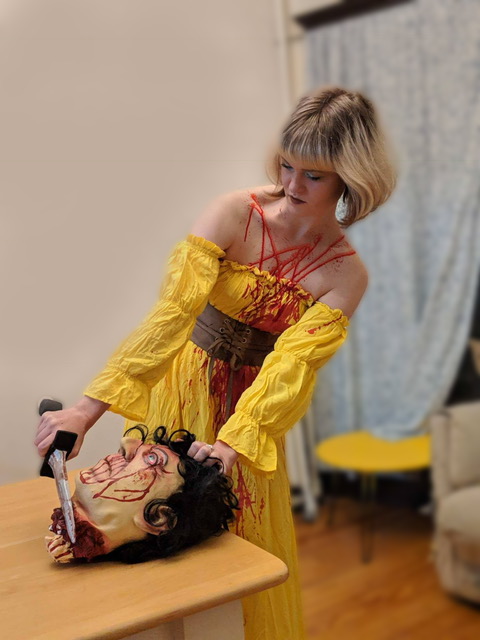 ---
Hannah, 34 // Carrie White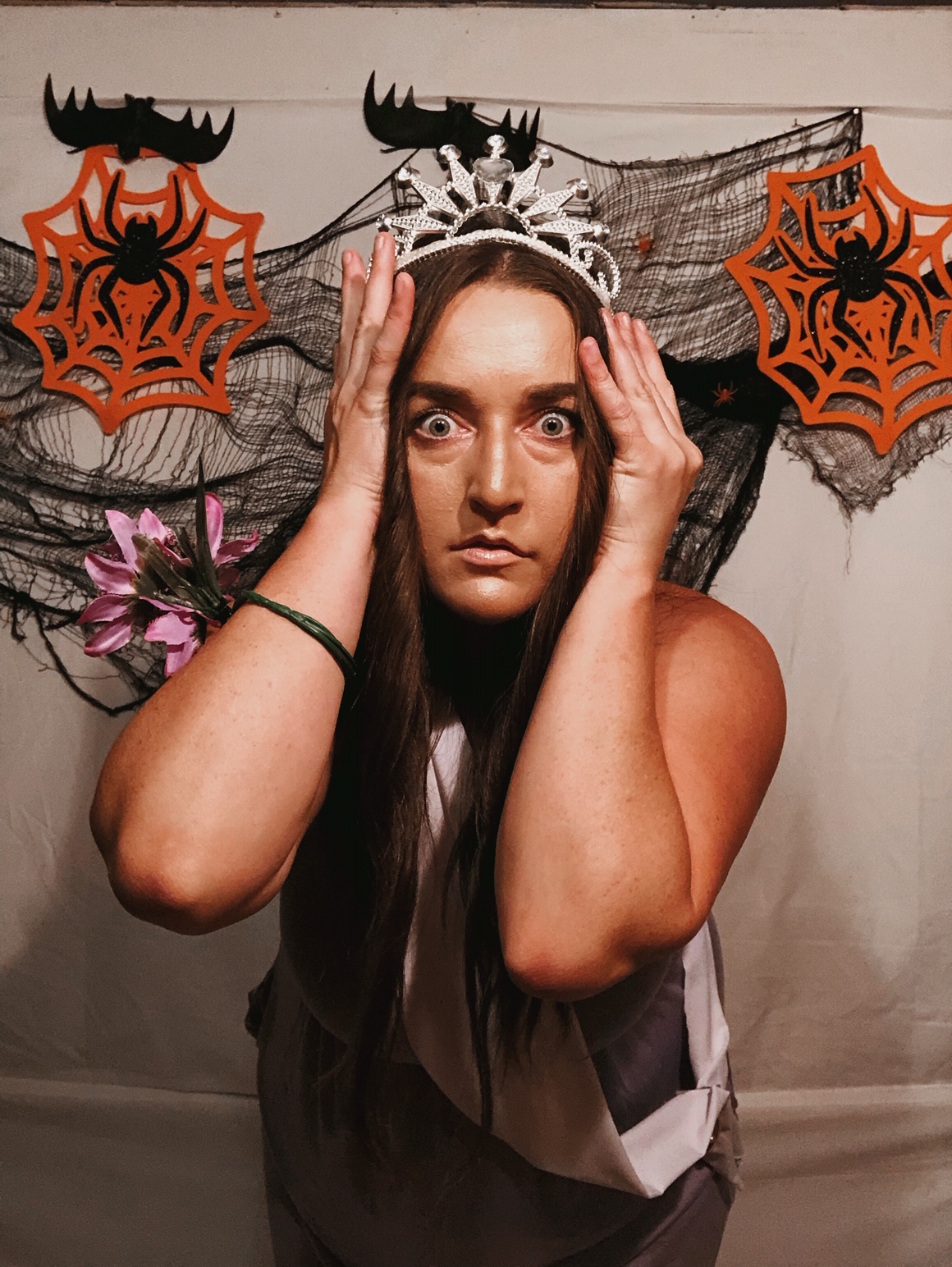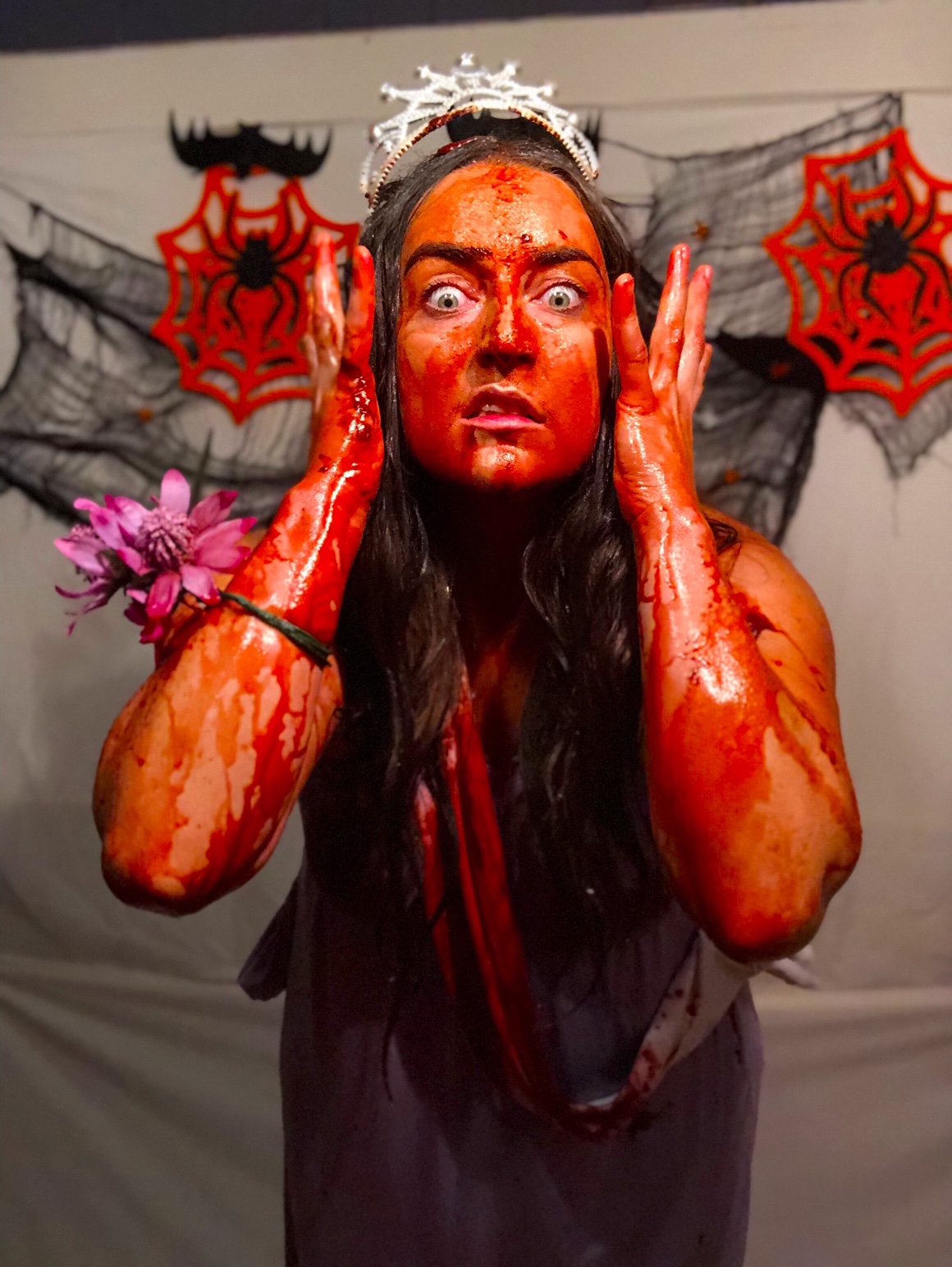 ---
Camille, 27 and Kaitlyn, 26 // Gretchen and Spinelli from Recess!
---
Mika, 26 // Biker Jesus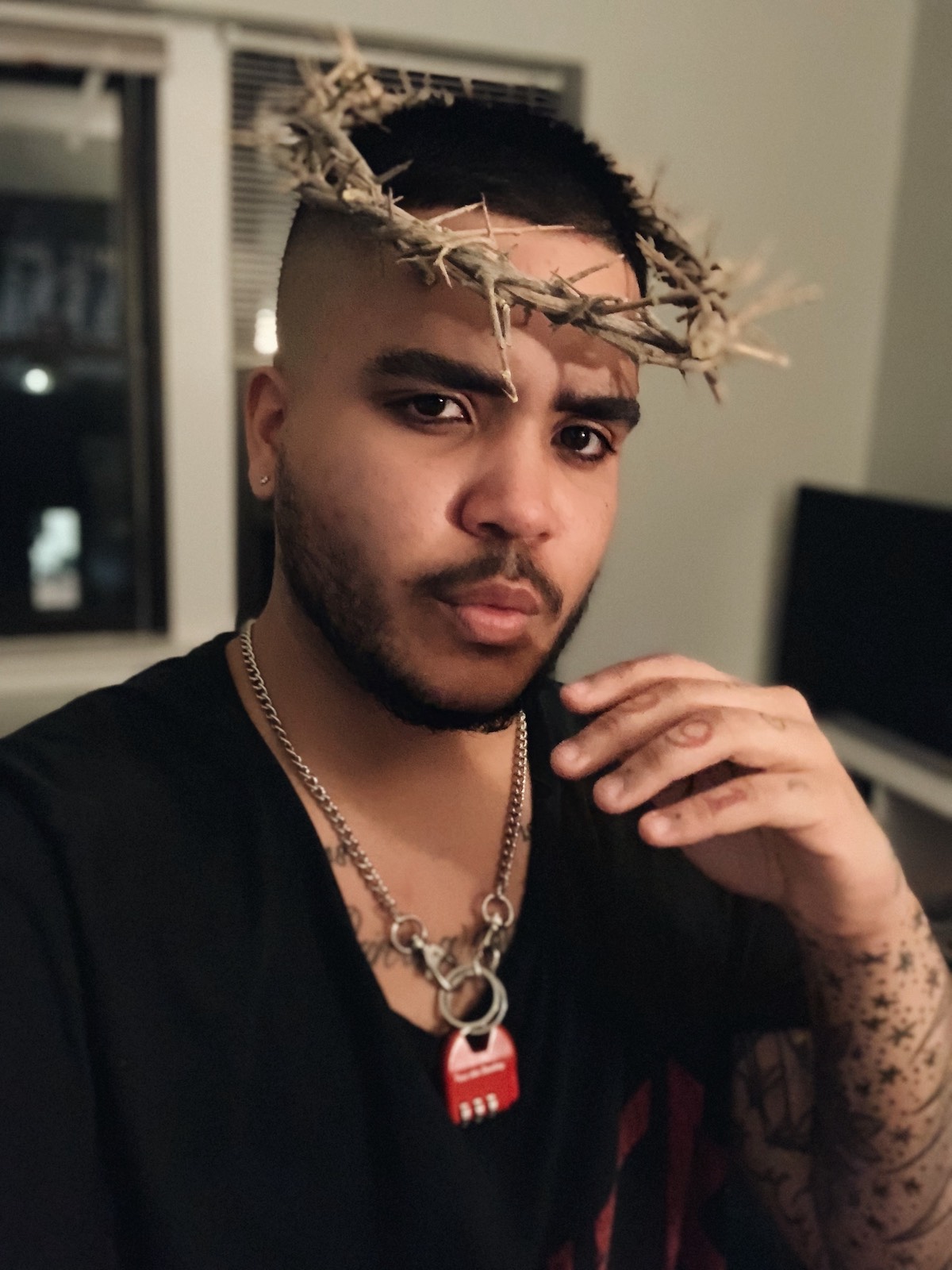 Sarah, 24 and Andy, 24 // Retro Space People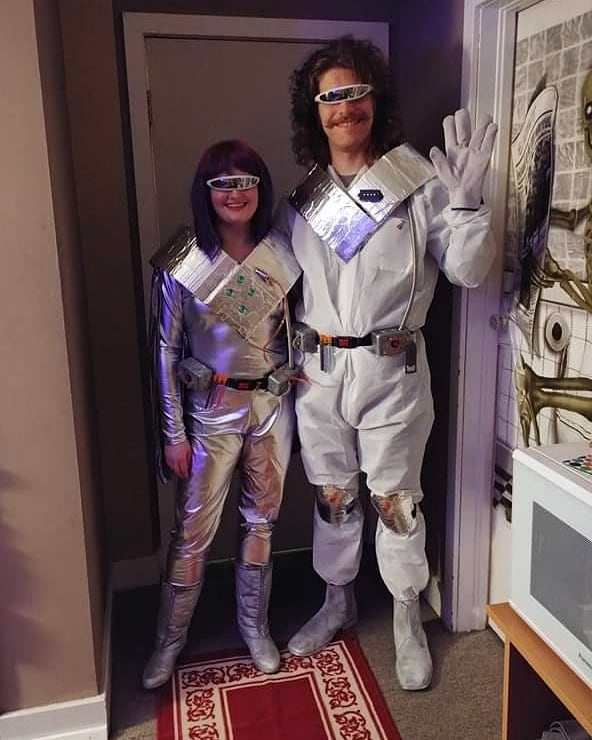 ---
Gilly, 32 // Jana Shortal, Minnesota's own Emmy award winning news anchor/Host of Breaking The News at NBC's affiliate station Kare 11 News!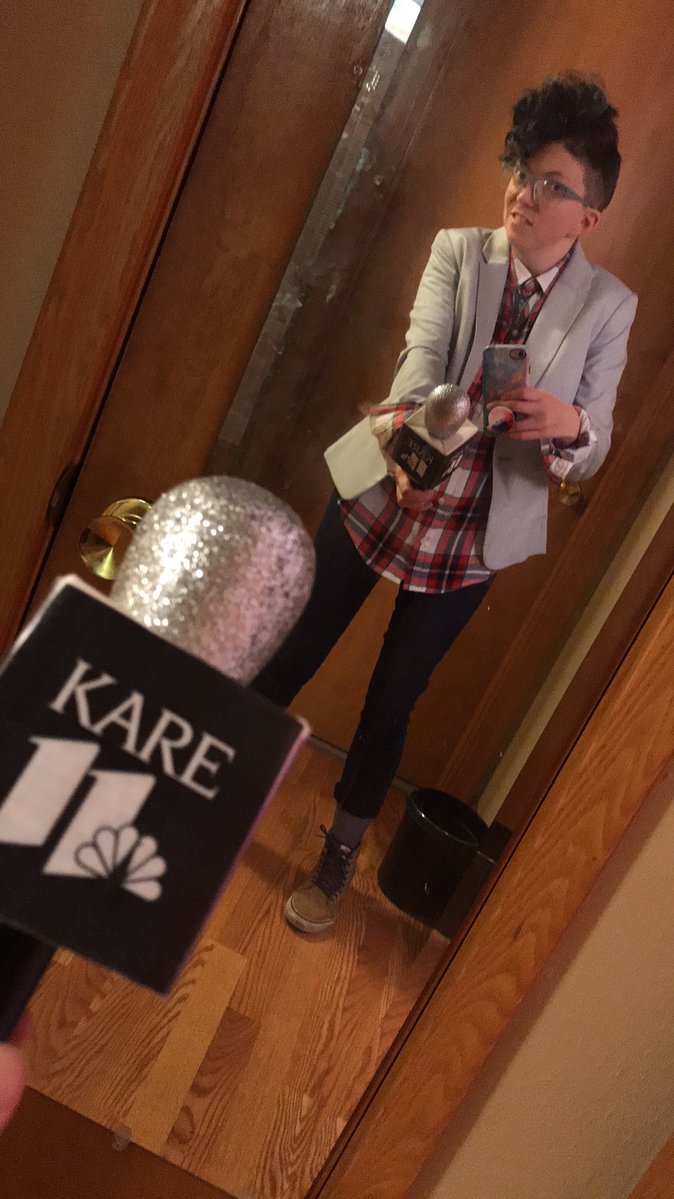 ---
Kendle, 22 and Olivia, 20 // Marceline the Vampire Queen and Princess Bonnibel Bubblegum from Adventure Time!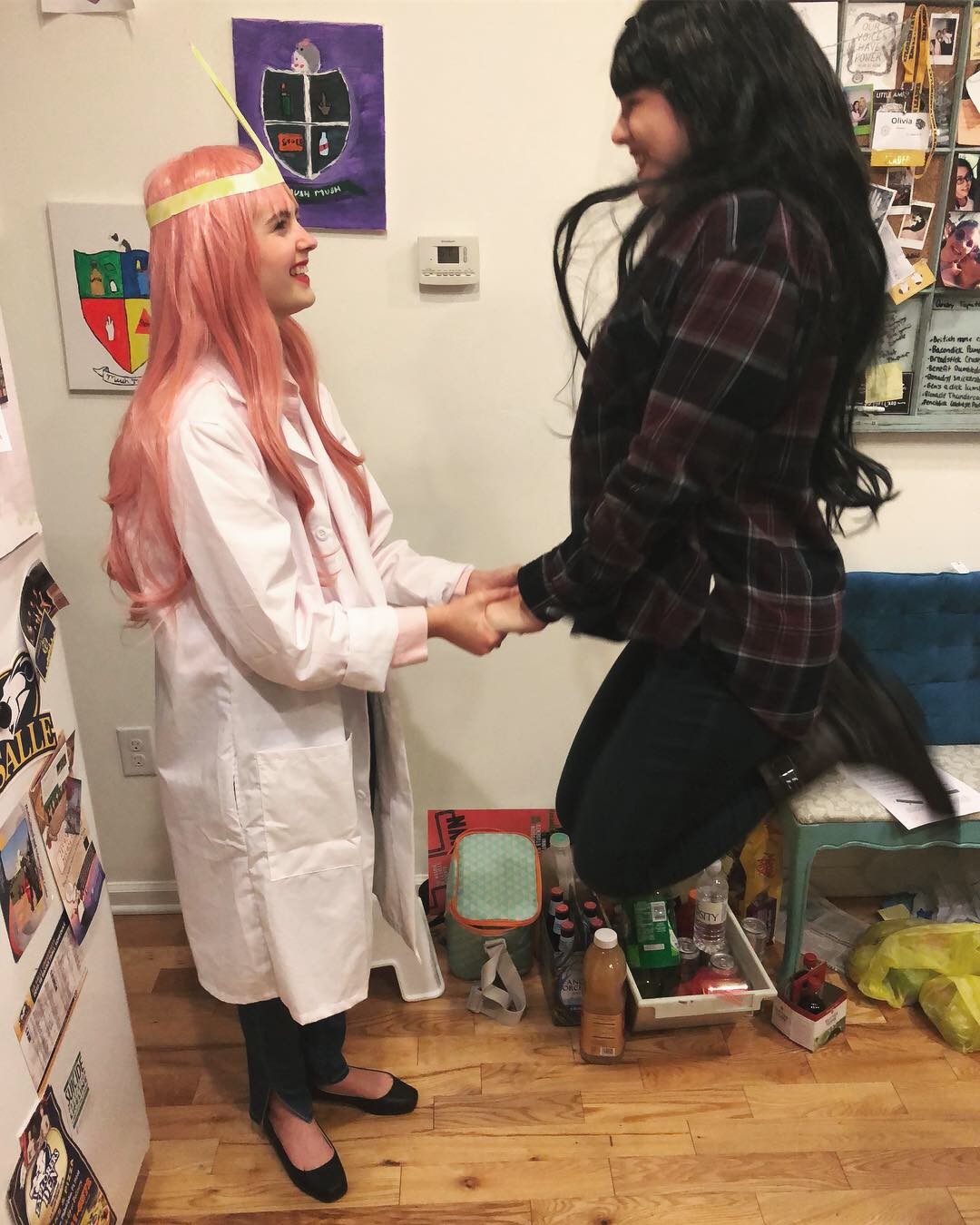 ---
Josie, 22 and Linds, 28 // Juno and Paulie Bleeker from Juno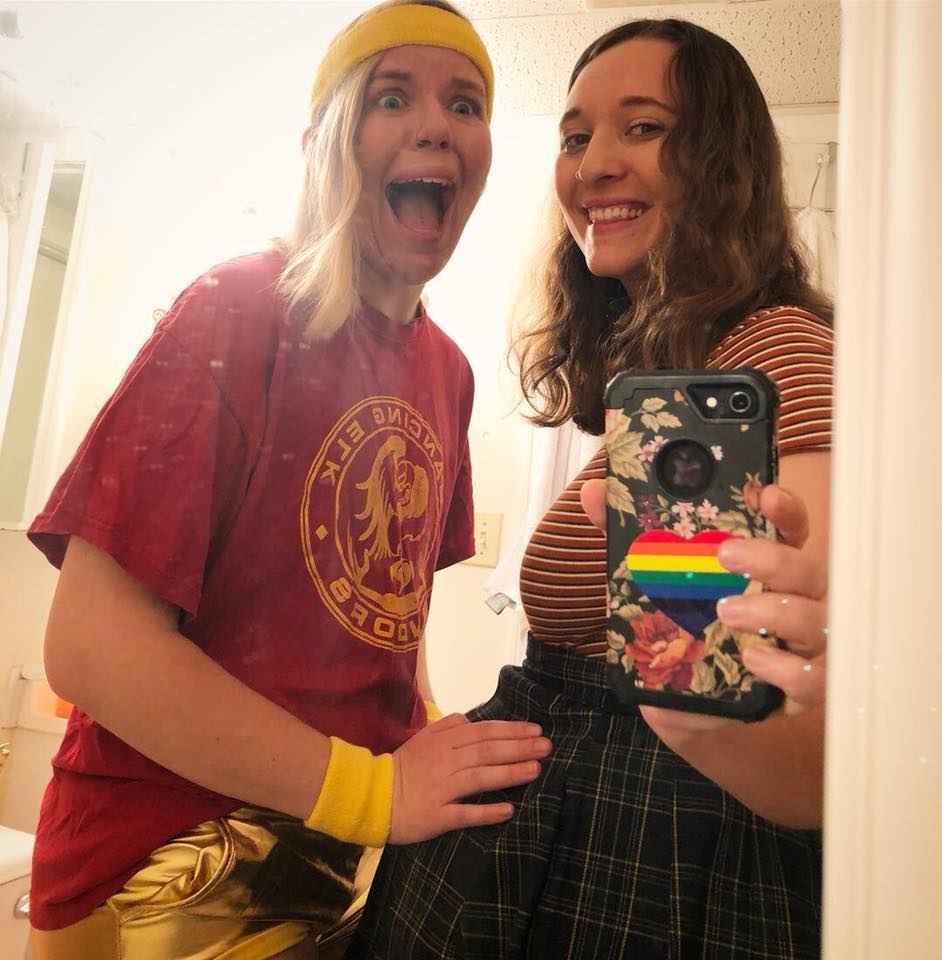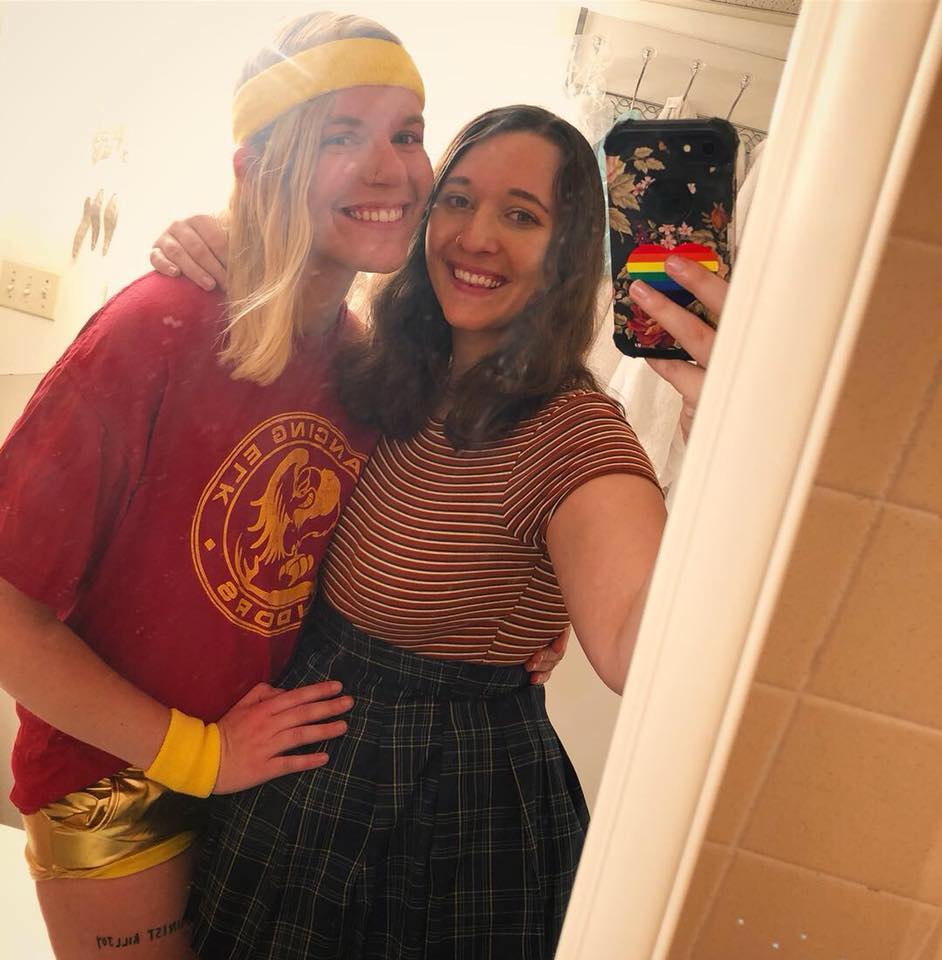 ---
Sam, 28 // Bisexual Icon and glam goth fashion icon, Riverdale's very own Cheryl Blossom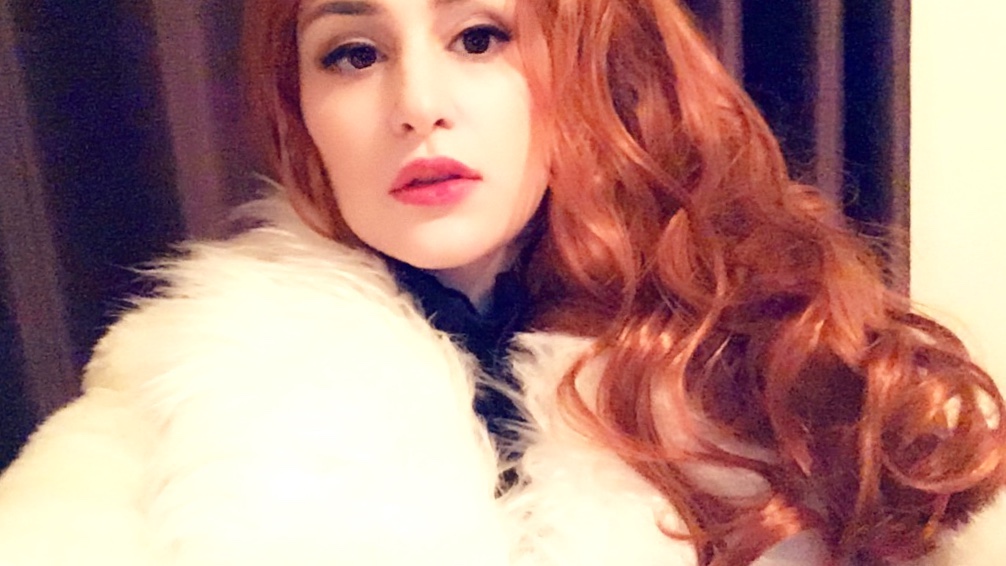 ---
Johnnay, 29 and Crid, 25 // "Scissoring"


---
Kate, 31 and Caitlin, 28 // Ms. Frizzle and the Magic School Bus!
---
Jana, 28 // J Balvin


---
Carrie, 30 and Keely, 26 // Teddy Roosevelt and Teddy Bear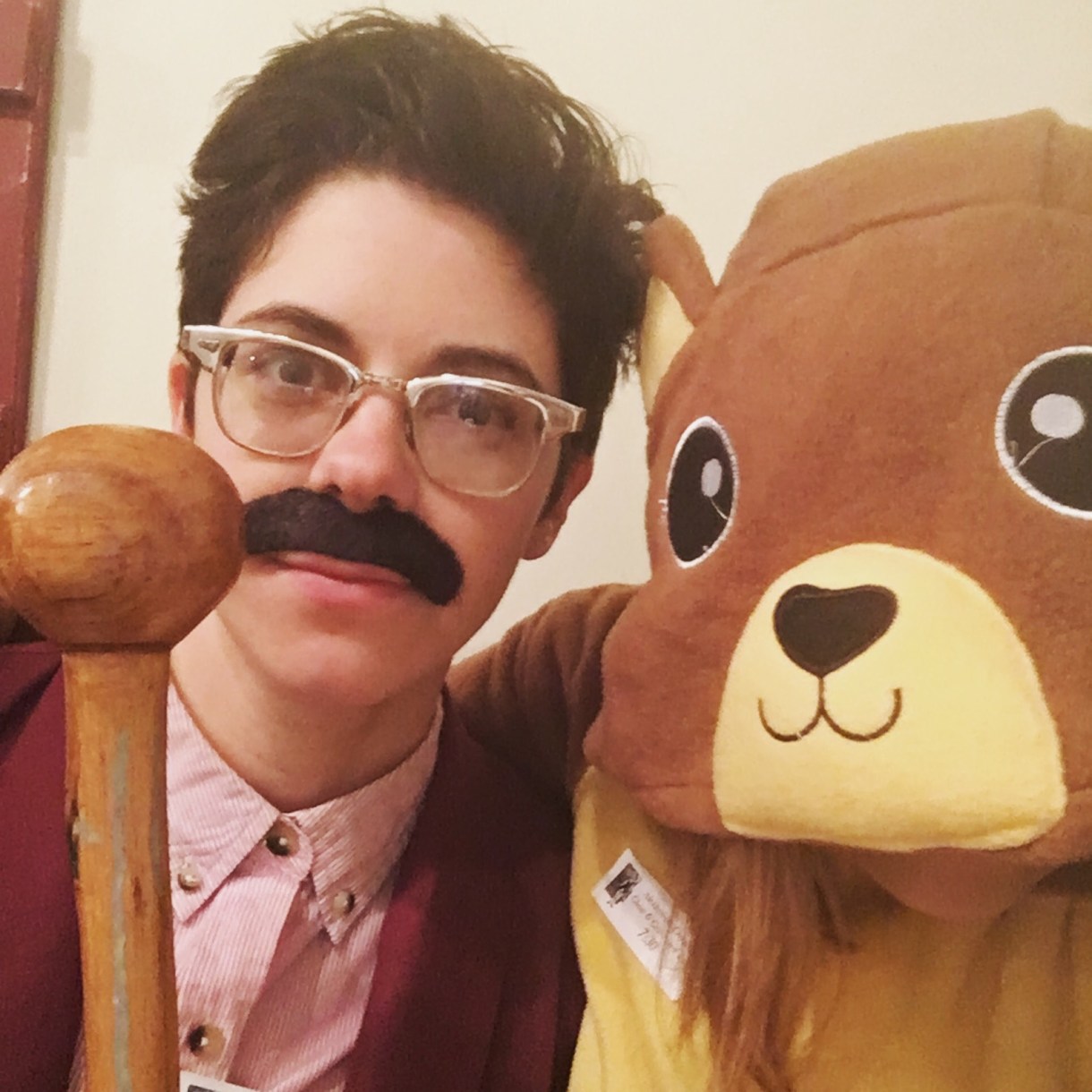 Quinn, 28 and Nate, 26 // Spike and Angel from Buffy the Vampire Slayer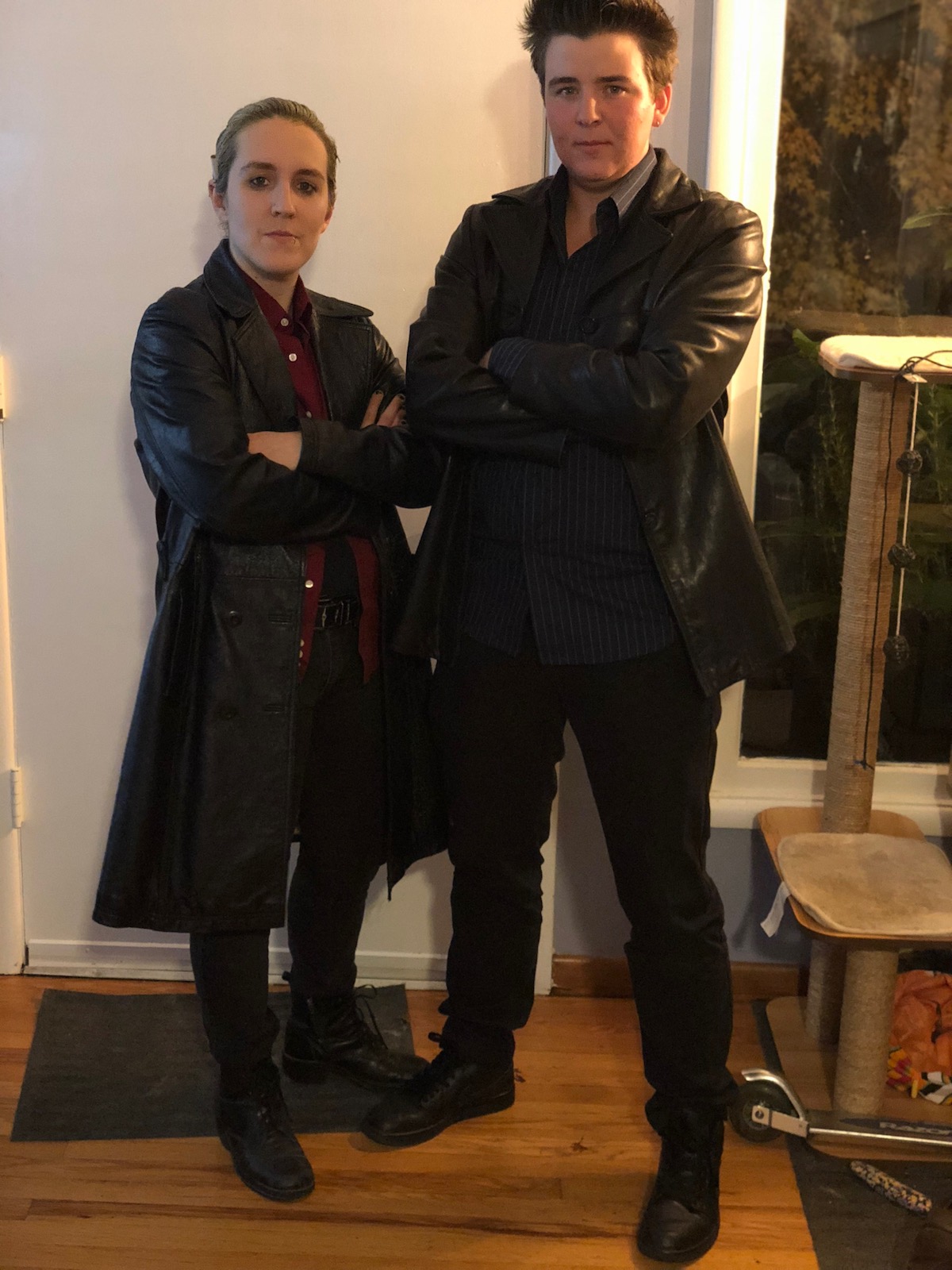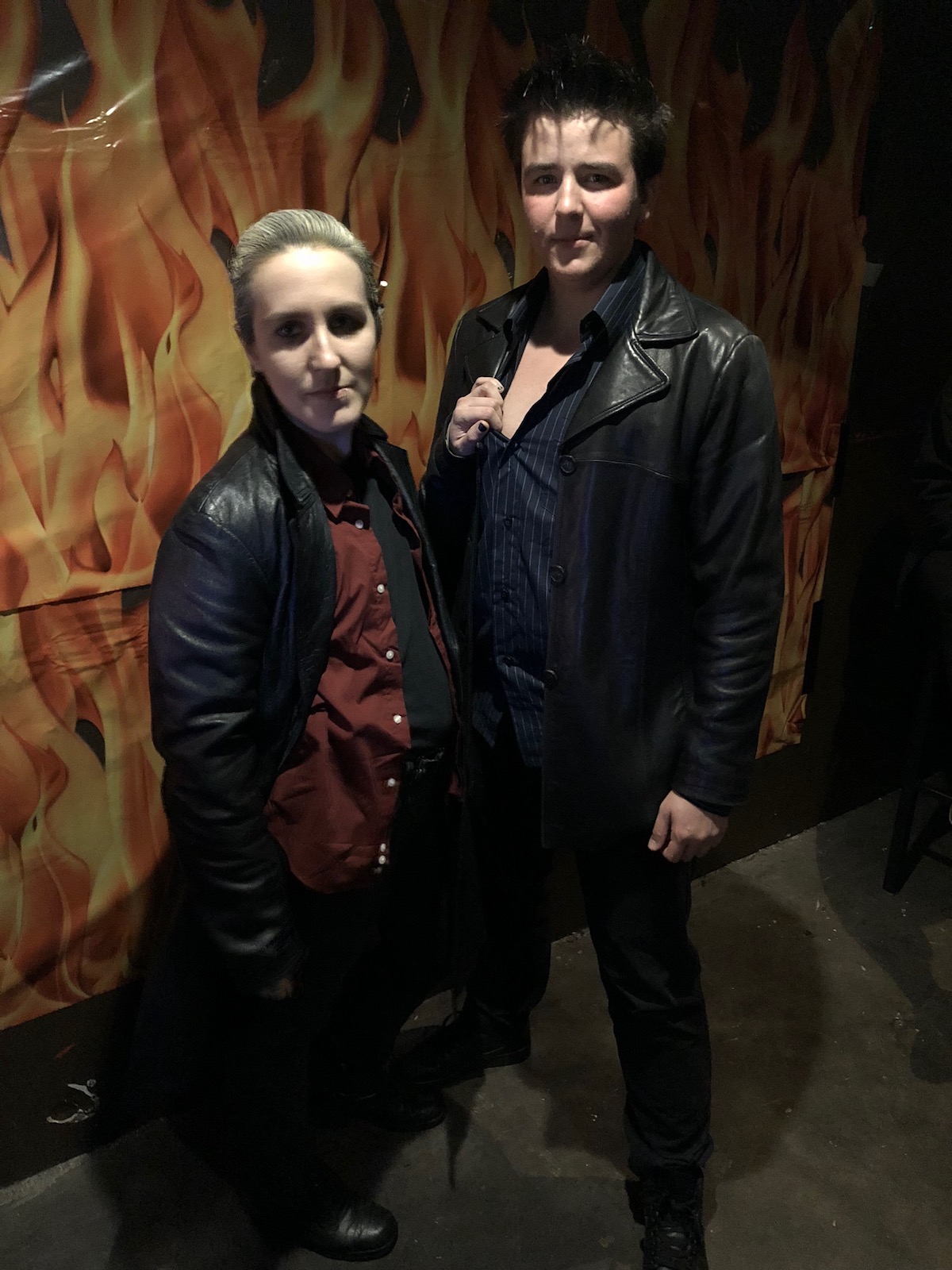 ---
Dee, 39 // Some sort of alien forest fae…mostly an excuse to use all my purple LEDs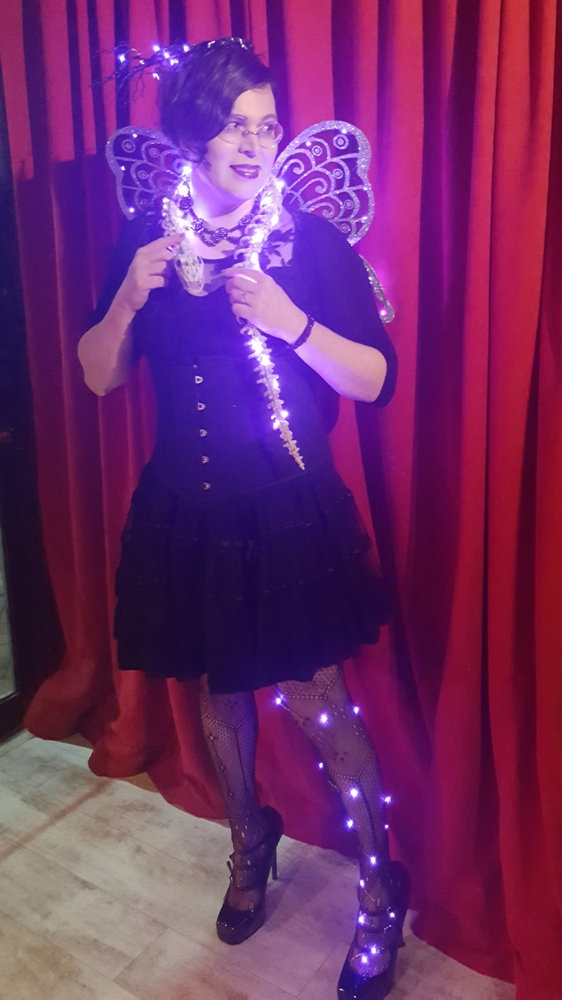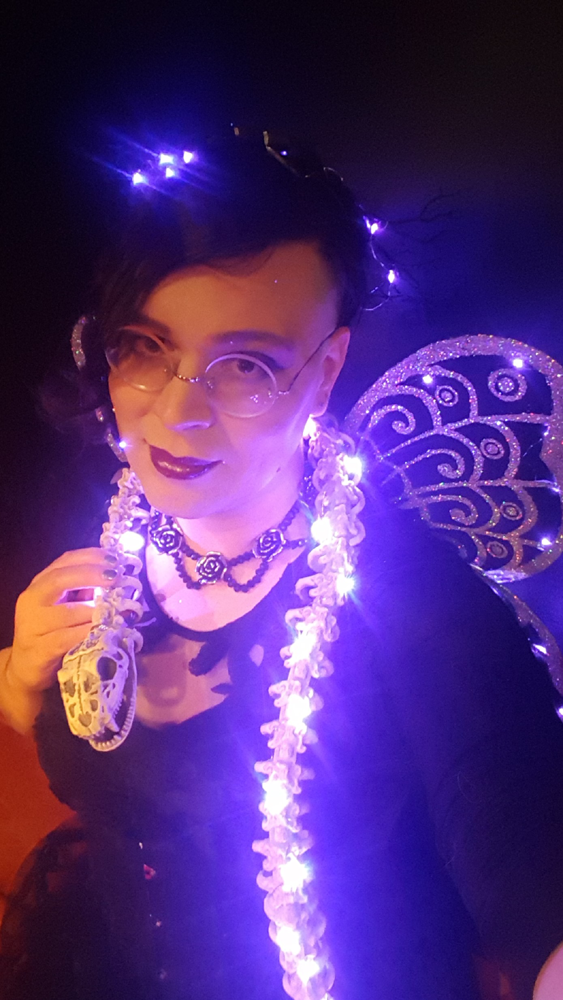 ---
Jillian, 28 and Rachel, 33 // The Woodsman and The Big Bad Wolf
---
June, 25 and Alice, 24 // The Call Me By Your Name boys, Oliver and Elio
---
Kasey, 30 and Kaitlin, 32 // Price Is Right Contestant (Fern and Linda)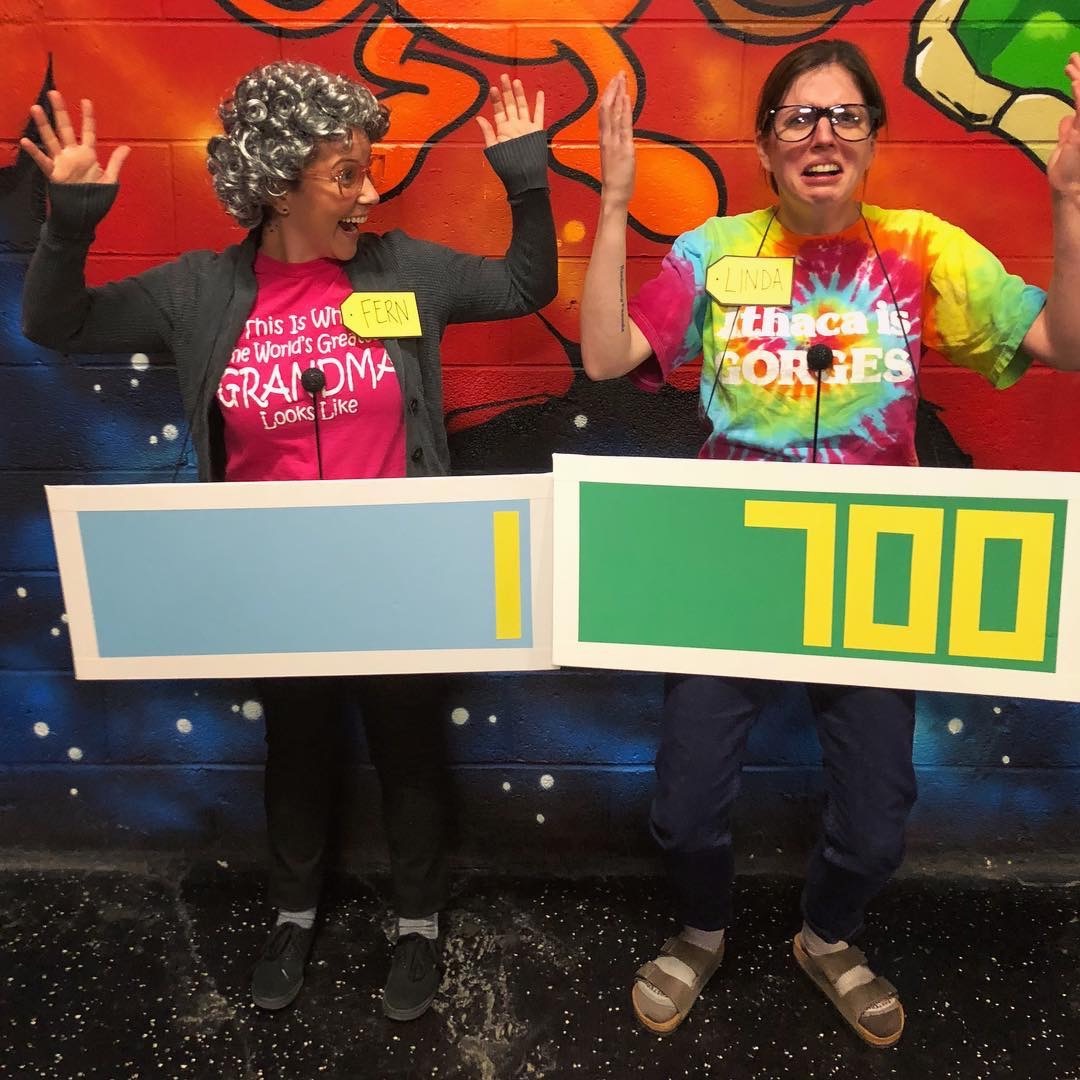 ---
Lyon, 27 // A Big Dill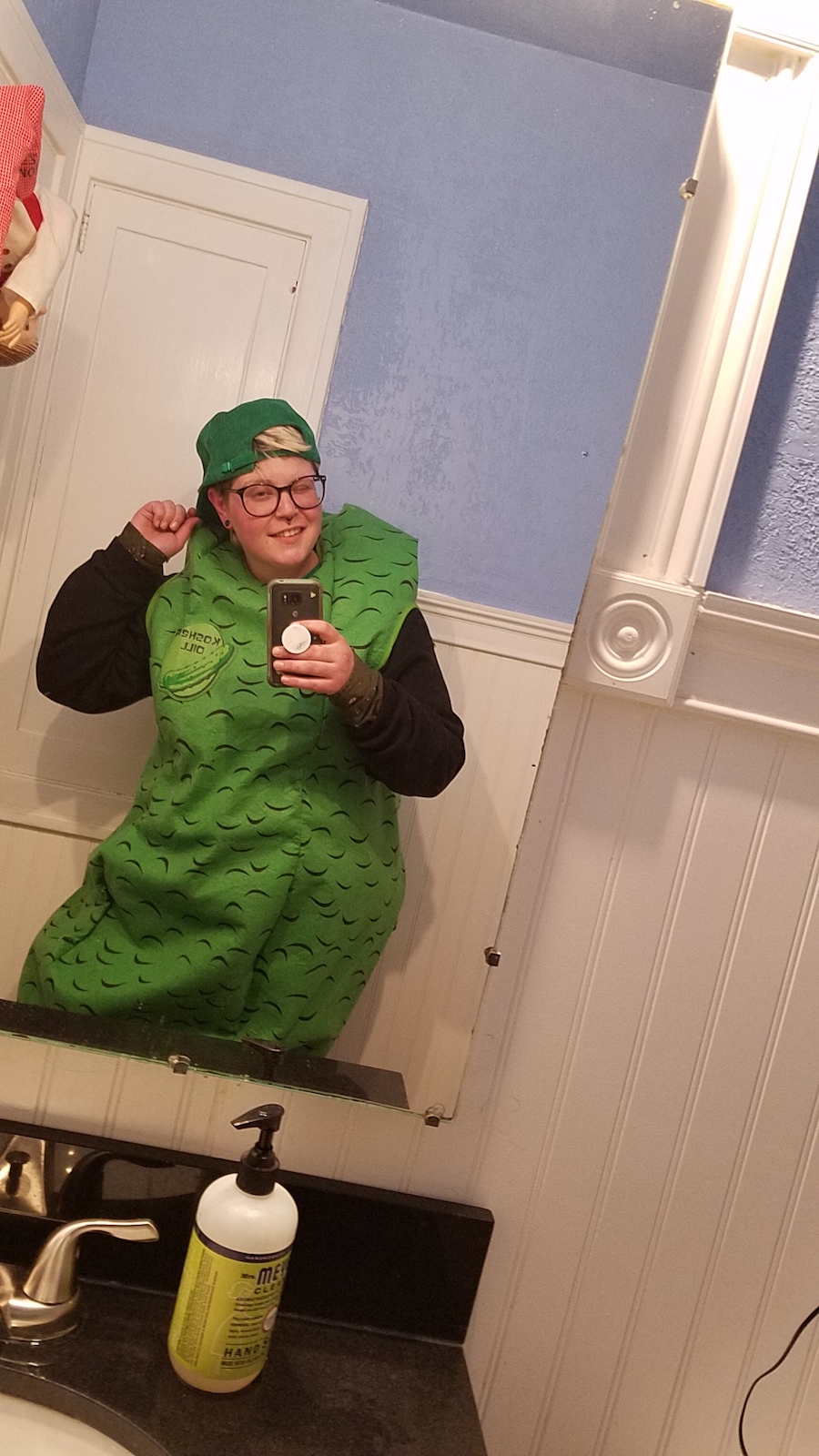 ---
Priscila S Tchorbadjian, 27 // androgynous Cruella De Ville
---
Liz, 24 // Camilla Cream from A Bad Case of Stripes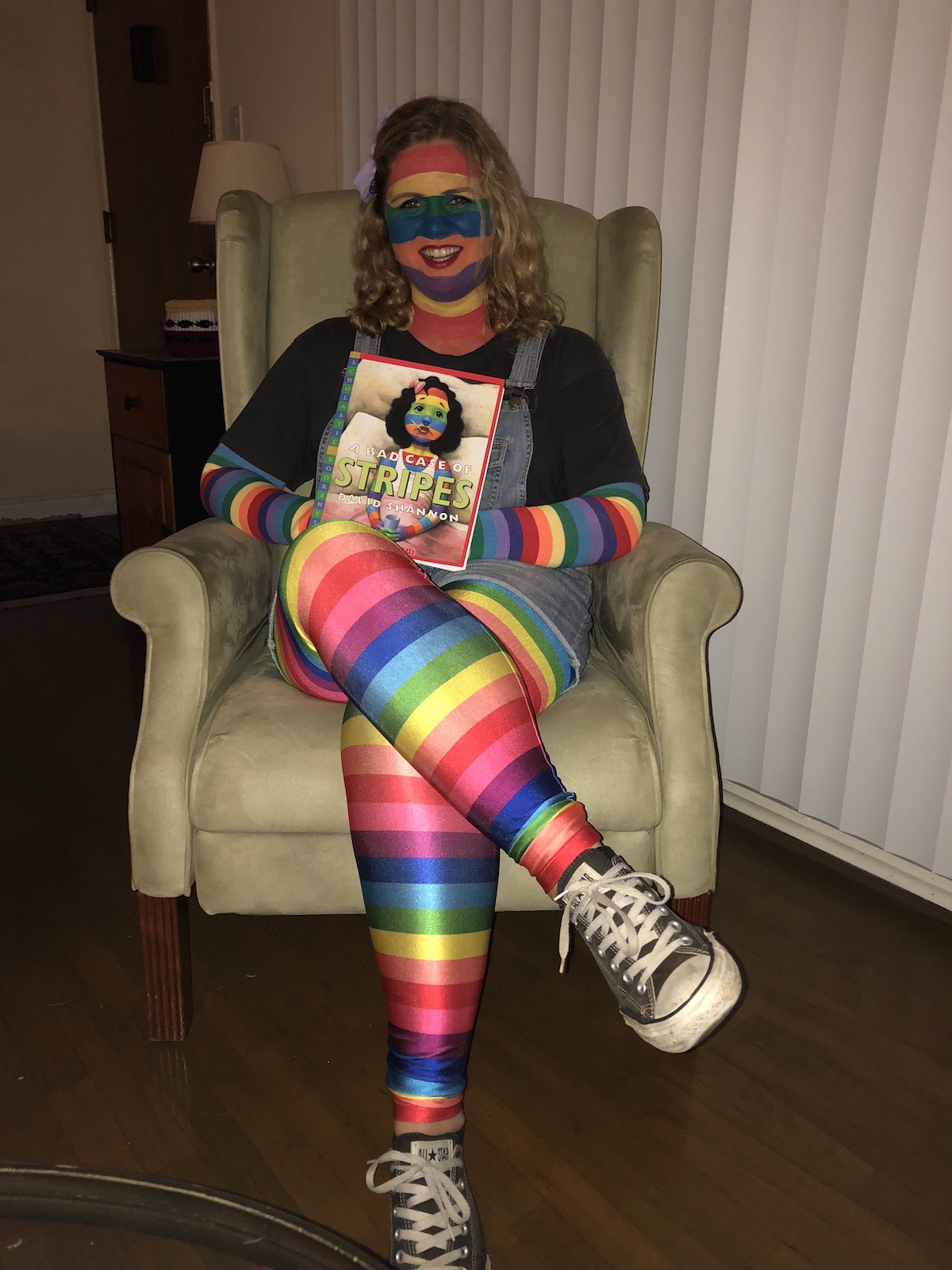 ---
Meridith, 25, and Daria, 22 // Prom Queens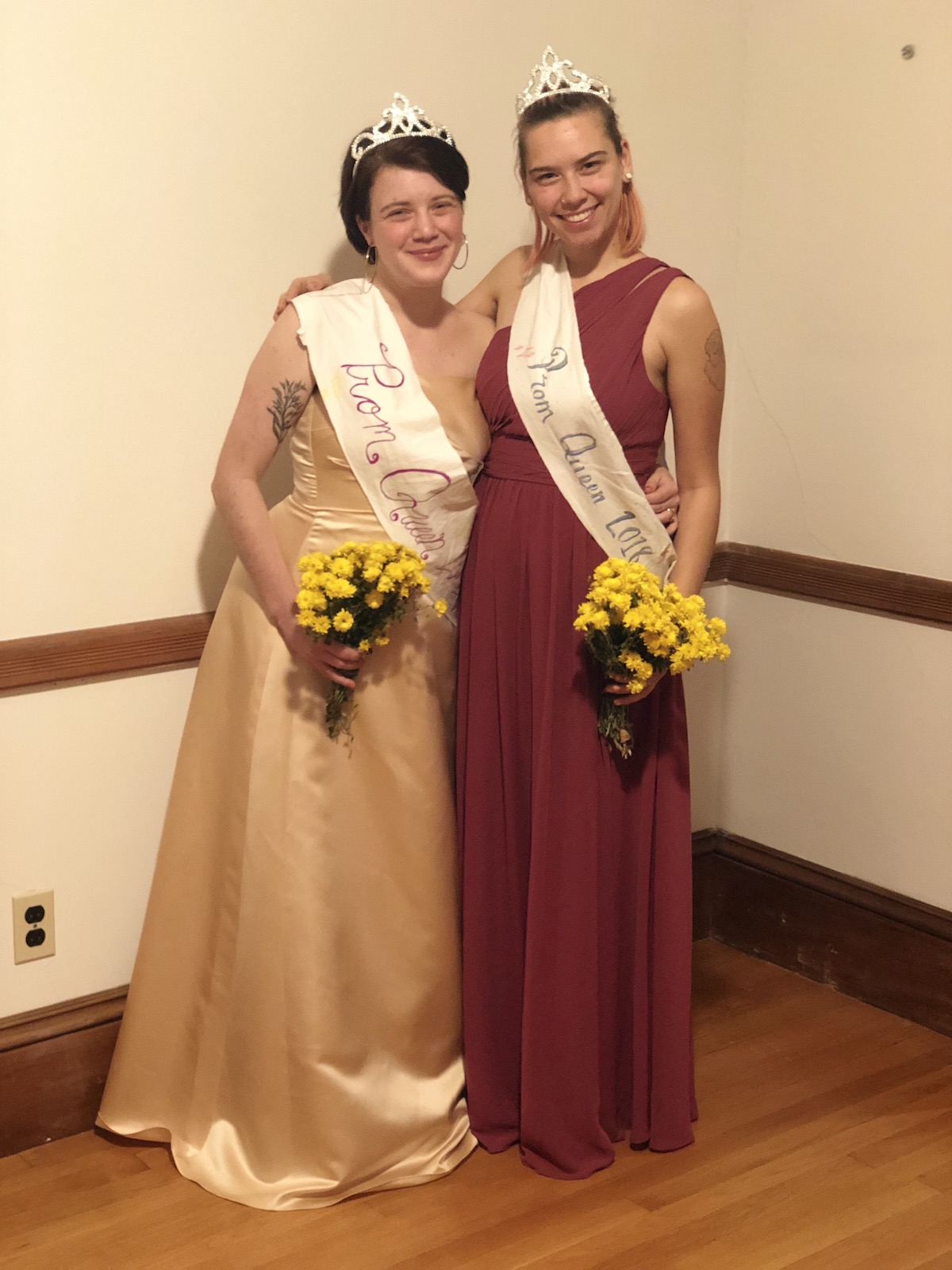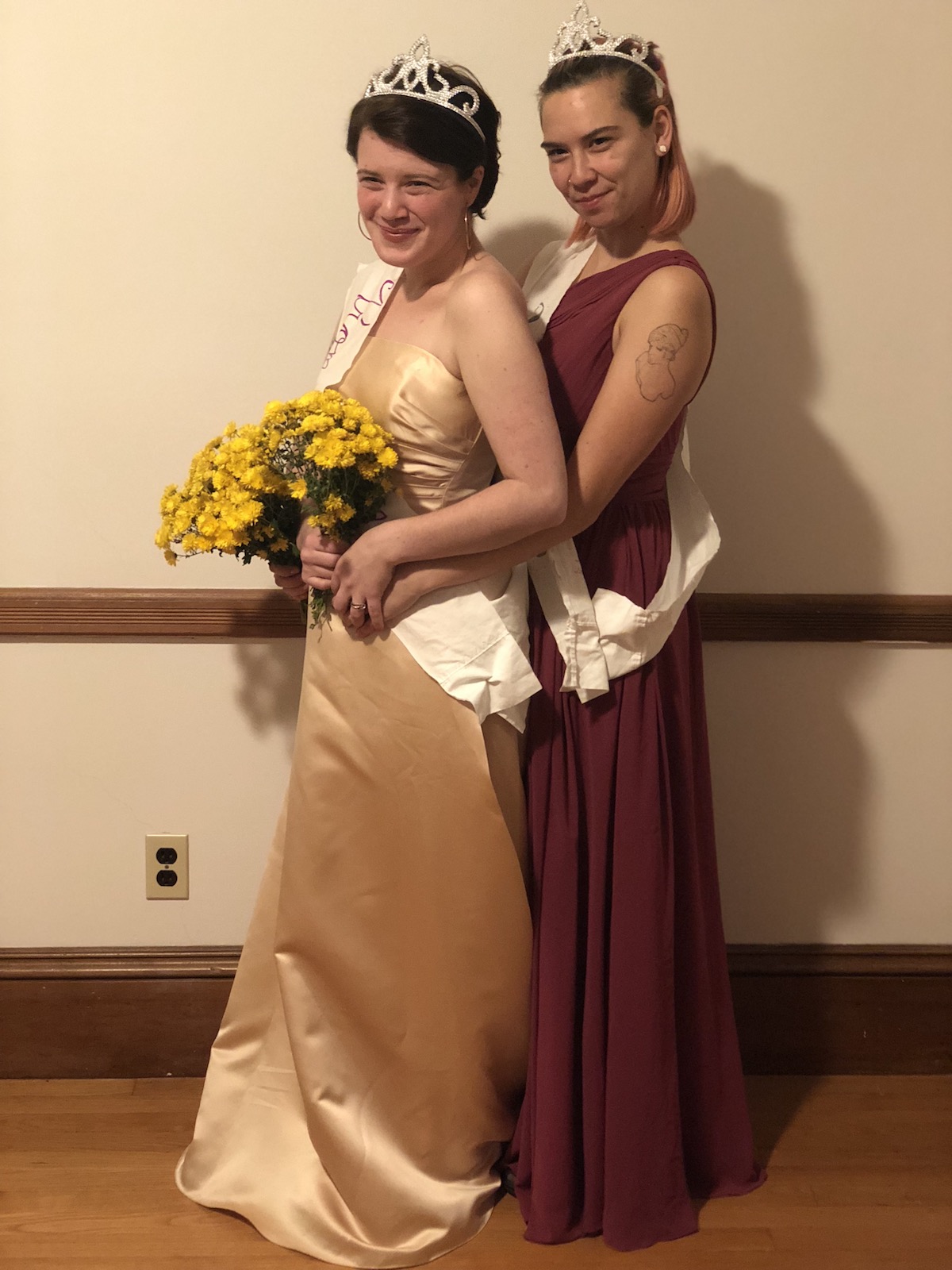 ---
Sarah, 26 // Captain Marvel (Carol Danvers, comic costume)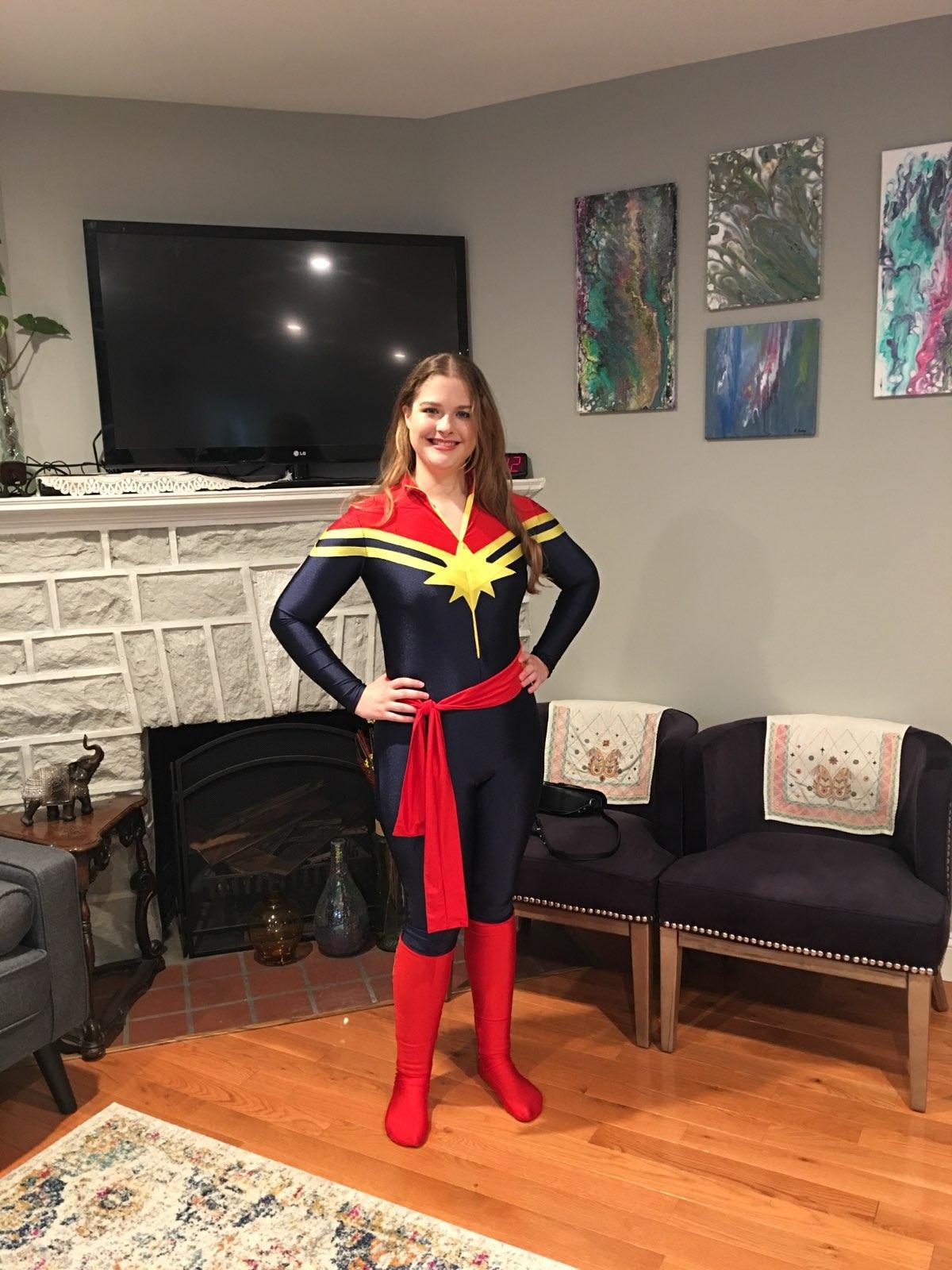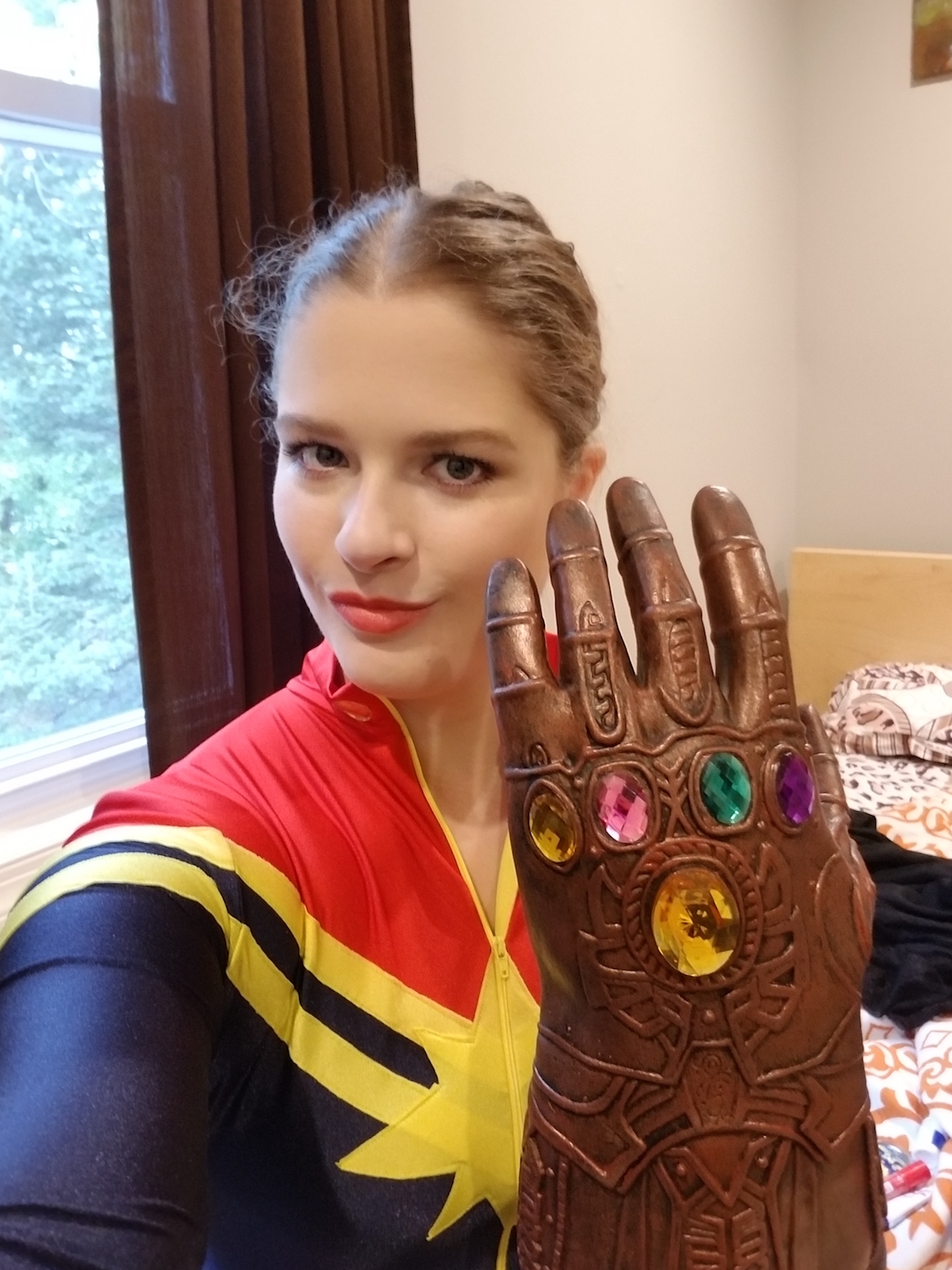 Denver, Raina, and Alley // Teen Wolf, Polly Nor's Airing My Dirty Laundry in Public, and Pattie Gonia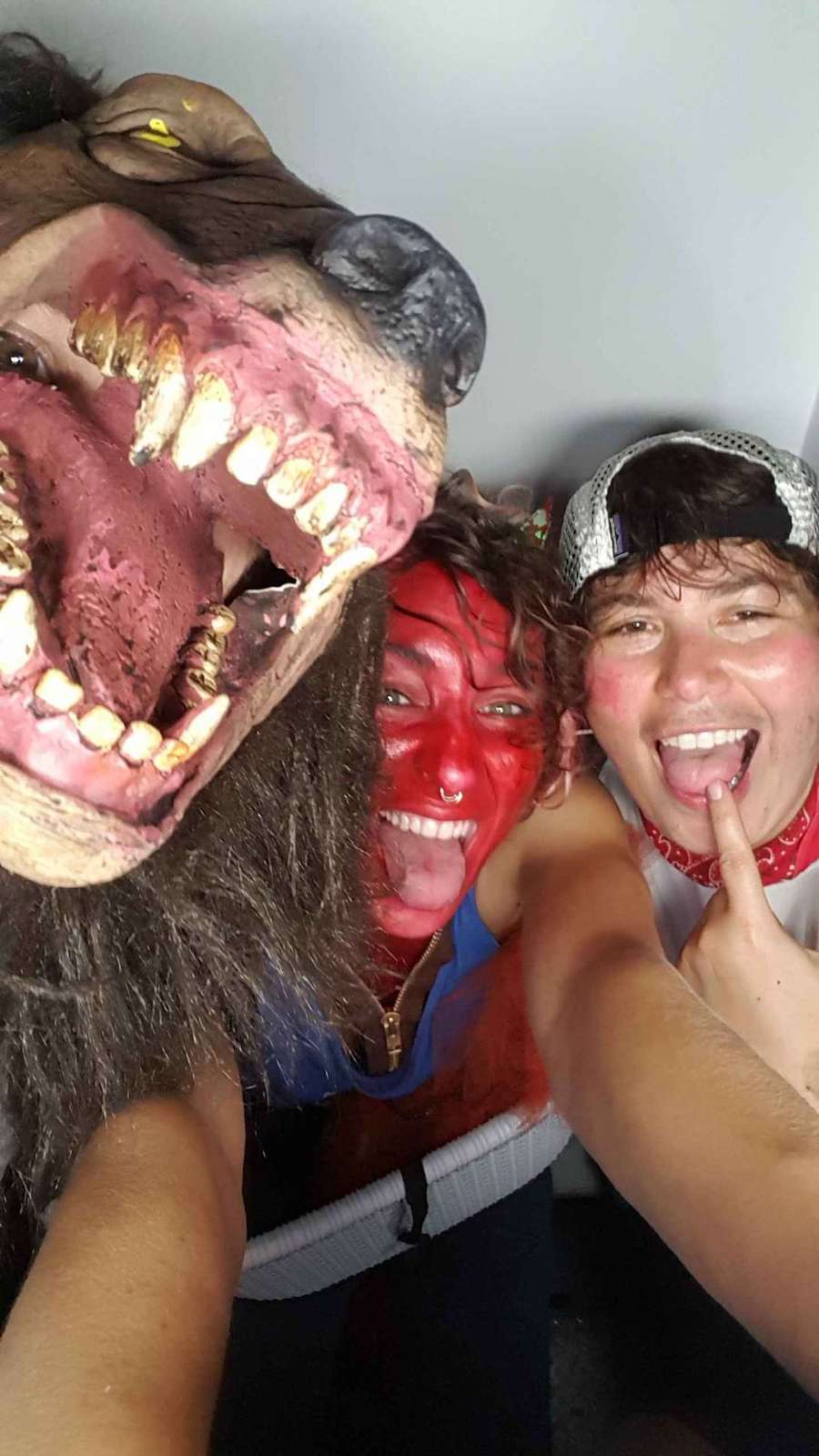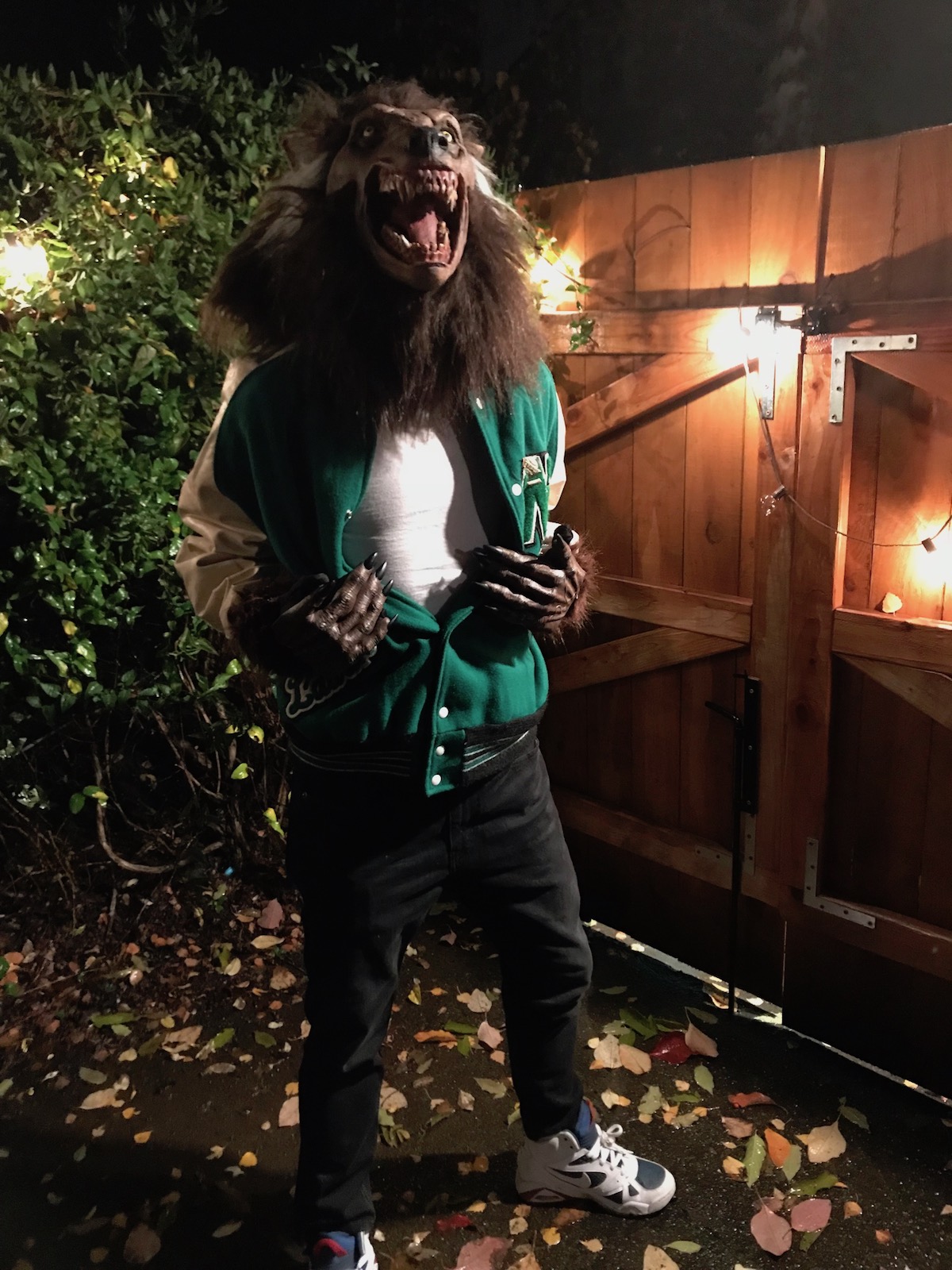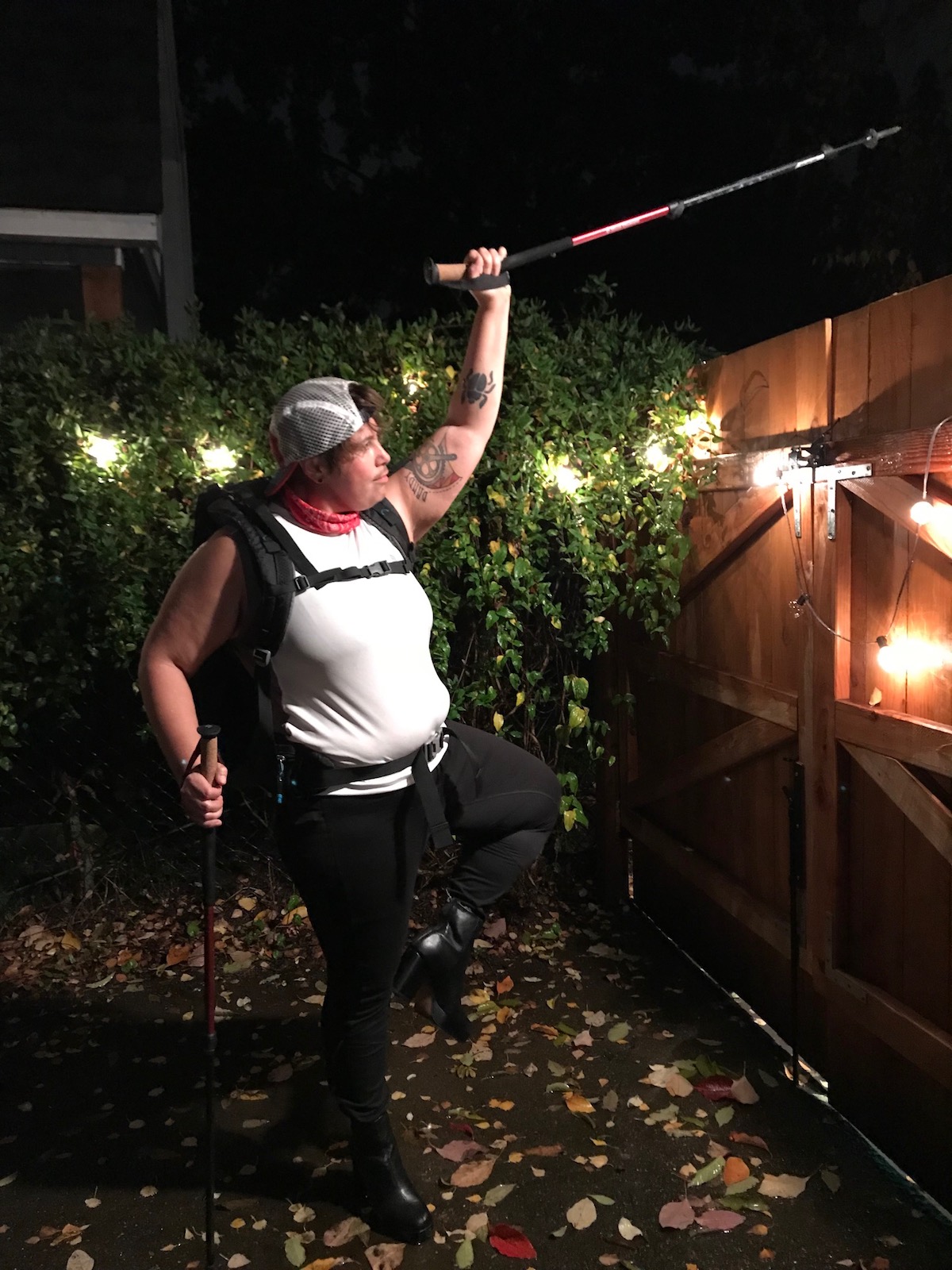 ---
Collin, 22, Sophia, 21, and Emma, 23 // Ina Garten, Jeffrey Garten, and Ina's Perfect Roast Chicken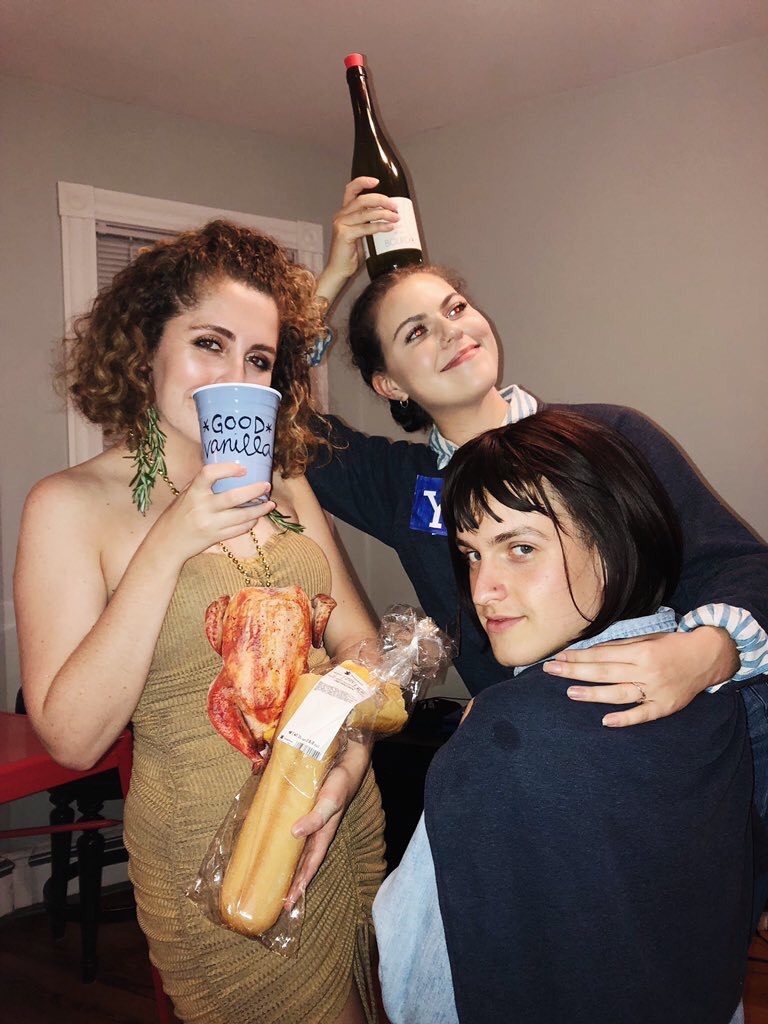 ---
Elliot, 34 // Reverse engineered steampunk boi / princeling of the industrial underworld
---
Erin, 32 // Bowsette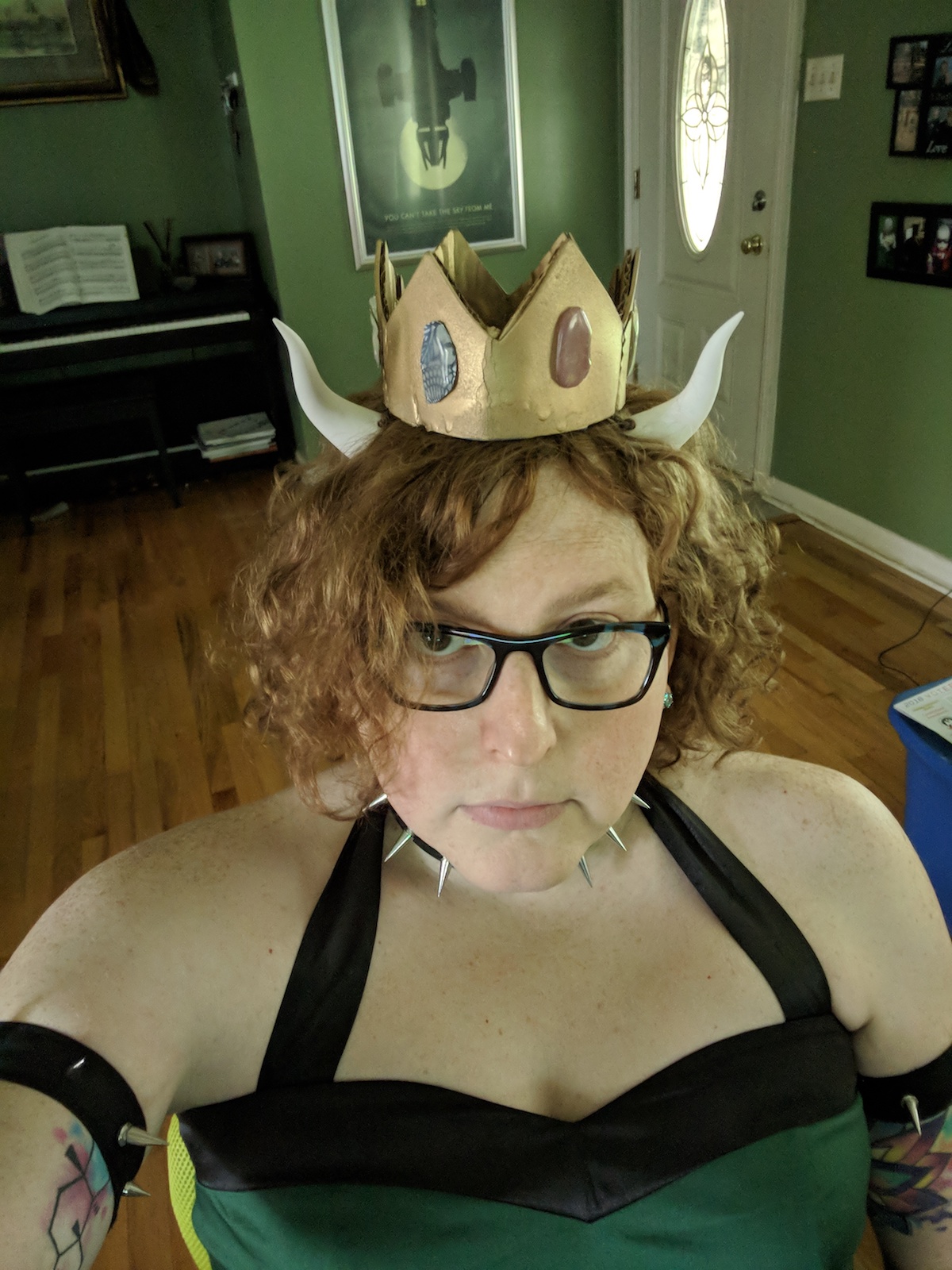 ---
Danielle, 32 / Joan of Arc & Death from Neil Gaiman's Sandman
---
Melissa, 35 and Callie, 32 // Vagina Pants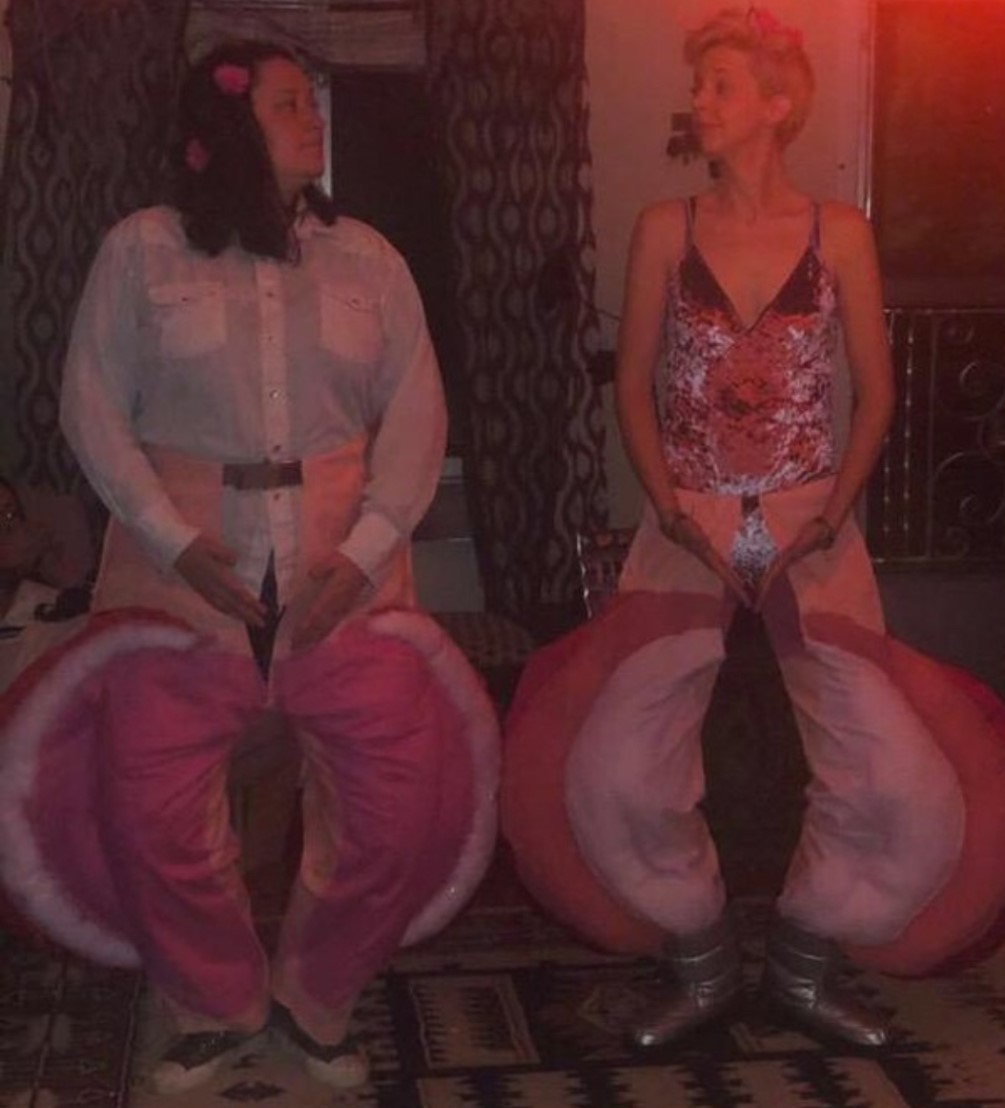 ---
Hannah, 31 // Rainbow Brite!
---
Bessie, 26 // Octocat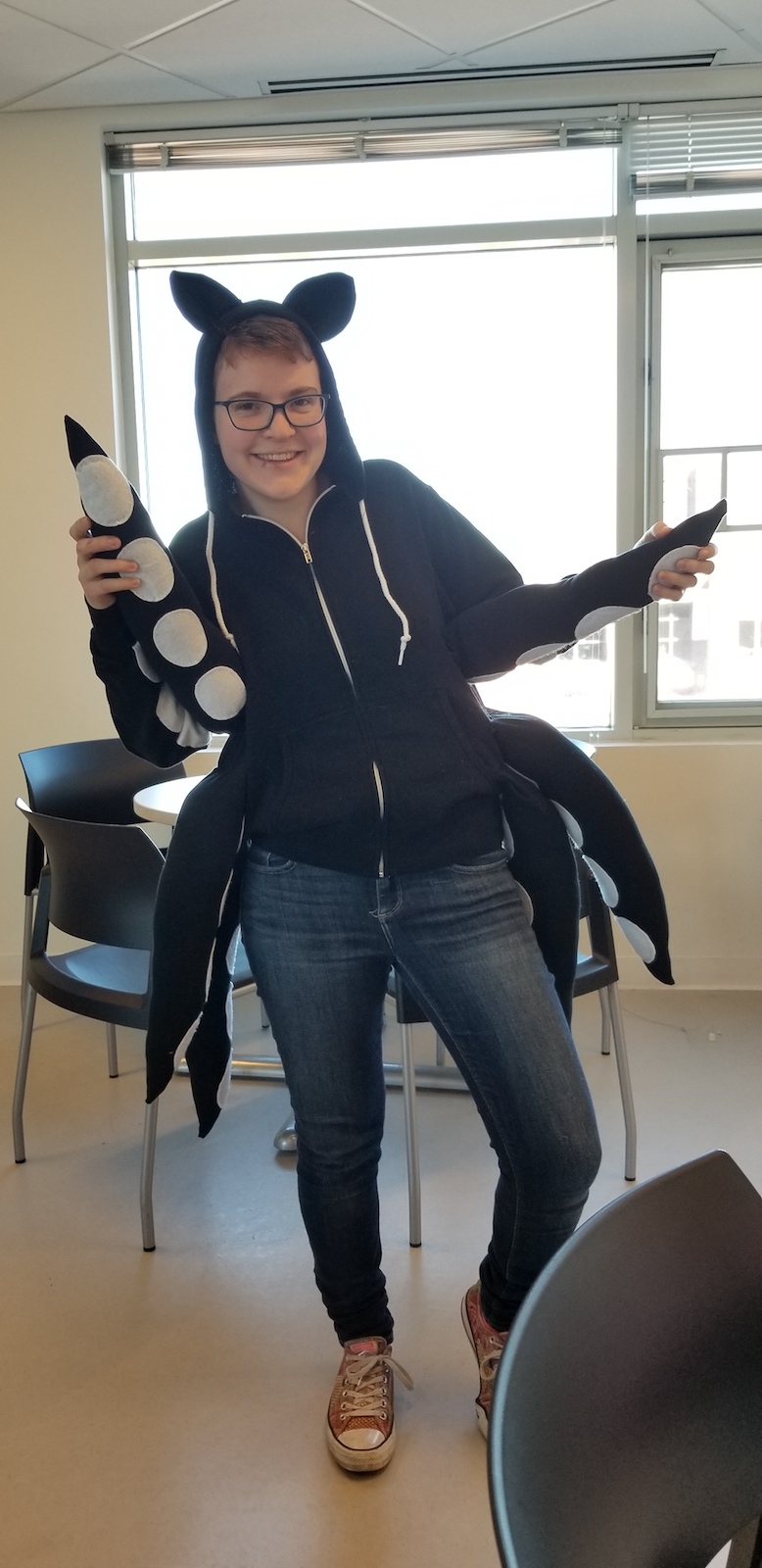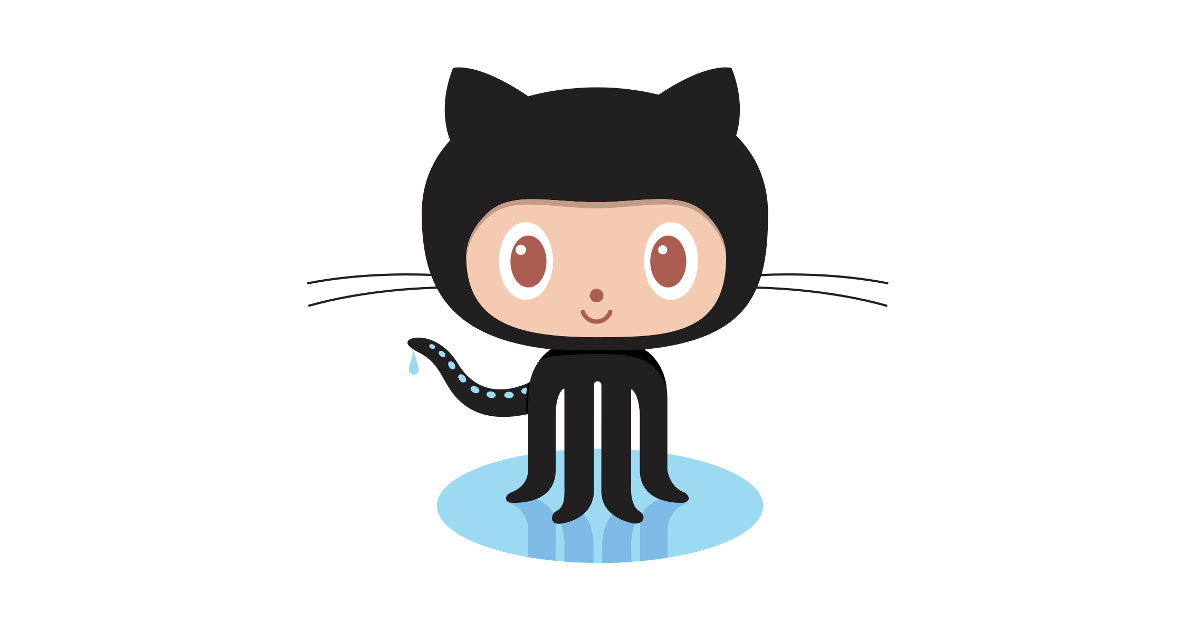 ---
Alex, 34 // The Doctor
---
Dani, 28 // Sexy Tampon