Carmen's Team Pick:
I think I would have read more of the assigned books in high school if they'd featured some sort of kitten. And I'm not even a cat person! Guys I have a dog, did you know?
But how can you not be a kitten person?
Every person is a kitten person.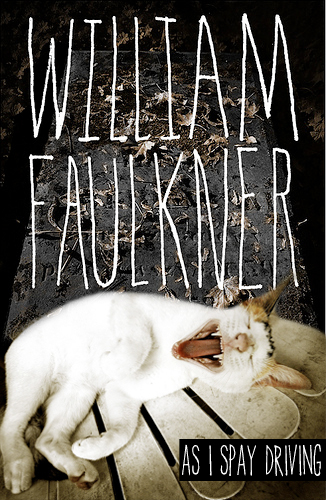 "Kitty Lit 101" made me wish every book was about a kitten, because then instead of reading about other people all day, I could have been reading about a kitten. Don't you agree with me on this one? Fuzzy things are the most interesting, if you ask me.
You totally can't judge a book by it's cover, though. This is about more than kittens cleverly juxtaposed with text. This is about how much better plots would be if they were about cats. I've never even read The Count of Monte Cristo, but this sounds so much fuzzier and captivating:
After being framed for peeing on the bedroom carpet by the dog and exiled into the super-cold-tile-floor laundry room by cruel Dad, the Cat of Monte Cristo embarks on an elaborate plot of revenge, revealing Dad's online pornography habit and the dog's sordid defacement of family heirlooms all during a family reunion.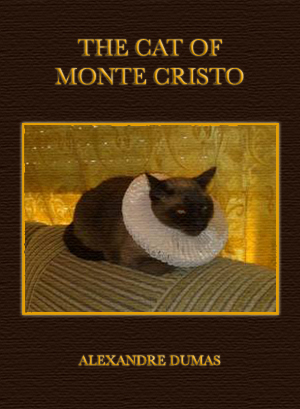 Sorry everyone, I have to go read Romeow and Juliet now:
The classic tale of a star-crossed love: cat falls in love with dog; a doomed romance from both social and scientific viewpoints.  Despite disapproving families and the laws of interspecies mating, Romeow goes the distance to prove his devotion to Juliet.  Juliet returns the favor by biting Romeow, who has to get 12 stitches at the vet, and isn't allowed to be an outdoor cat anymore.
See you in Kitty Lit class.