Happy Sunday Funday, queermos! As I pack my succulent plant and a pair of slippers for my office in preparation for the hellish time of the week that is Monday, I'm gonna need some positive energy. So let's do this thing!
Evan Rachel Wood Bisexual and Ellen Page Are Totally In Love, JK
Queers that film together stick together. Like, really close together. And for the world to see.
Shooting #intotheforest with the incredible @evanrachelwood
Photo credit — @kellybushnovak pic.twitter.com/Q3HNDQcvHF

— Ellen Page (@EllenPage) August 7, 2014
Jesus to Compete in Gay Games, Is Proud of His Two Dads
The United Church of Christ has become the first-ever religious sponsor of the Gay Games, which gives them one more notch on their "Church of Firsts" belt. This also probably adds a dimension for anyone who considers sporting events to be "a religious experience."
Uganda's First Pride Parade!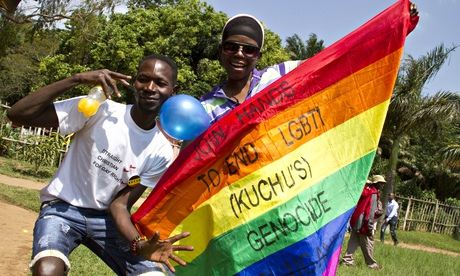 Since the shitty law holding them back is (likely temporarily) invalid, the queers of Uganda are coming out in force.
Sandra Ntebi, organiser of the rally held on Saturday in Entebbe, 35km from the capital Kampala, said police had granted permission for the invitation-only "Uganda Pride" event.

"This event is to bring us together. Everyone was in hiding before because of the anti-homosexuality law," she said. "It is a happy day for all of us, getting together."

…"Since I discovered I was gay I feared coming out, but now I have the courage after the law was thrown out," said Alex Musoke, one of more than 100 people at the event.
Not Even Laverne Cox Can Save Conan's Hair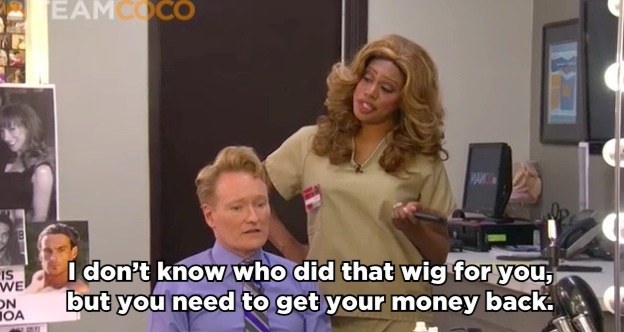 You can even watch her try for yourself.
I'd Like a Large Purrito Please
A purrito is a cat wrapped up like a burrito. In other words, it's your entire life.