I hope you had a happy Christmas! My favorite part of this column every year is the knowledge that it helps support so many of my favorite queer people and comics creators. This year, I started working on this article as a list of alternative ways to support queer creators other than Patreon. Patreon had changed its payment policy to charge supporters an extra fee, making it impossible for many people to keep up the level of support they previously had. However, thanks to a huge backlash from both creators and supporters, they reversed their decision.
Each creator's name will link to their Patreon or other ways you can support them. If you're not into Patreon or can't support on a monthly basis, most of these creators will have links to their twitters or websites where you can find other ways to support them with one time payments or through online stores. If you see anything you like or that piques your interest, click on the link and support queer people making queer art!
Ed. Note: Autostraddle is a website primarily focused on "girl-on-girl culturewp_posts(a.k.a. LGBQ cis and trans women) that also welcomes and often makes specific space for non-binary people, which's why this list was originally limited to those two populations. Trans men are men, there's no question about that. But we also recognize that for many trans men and trans masculine people, this is the only community they feel safe in, that many built family in queer women's communities, that they read this website and support it financially, and that when it comes to lists like this (as a trans cartoonist pointed out to us on twitter), if they're not on this list, whose list will they be on? Trans men are often ostracized from cis male culture and not included in gay men's spaces or publications. Therefore we decided to add some trans masc and trans male artists to this list. This doesn't reflect a shift in Autostraddle's editorial direction for the website on the whole, but is in fact what we've done from the beginning, which is occasionally expand our coverage to a broader segment of our community on a post-by-post / case-by-case basis. Basically, this seemed like a kind thing to do, erring on the side of family regardless of politics. I hope you enjoy this new, expanded list.
---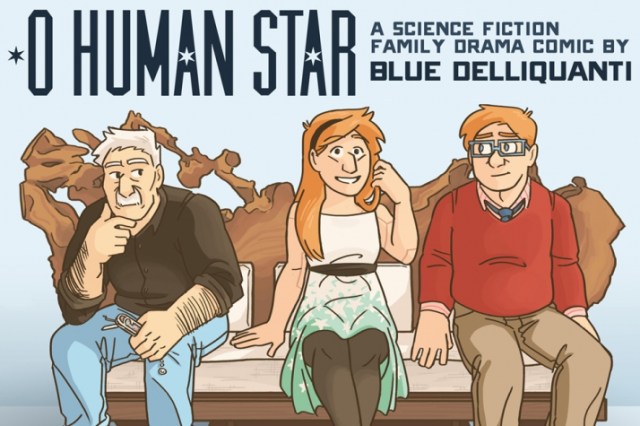 Blue is the non-binary creator of the gay and trans robot webcomic O Human Star and other comics.
---
Gilman, who's also non-binary, created the webcomic-turned book As the Crow Flies about two young queer kids who meet at a Christian camp for girls.
---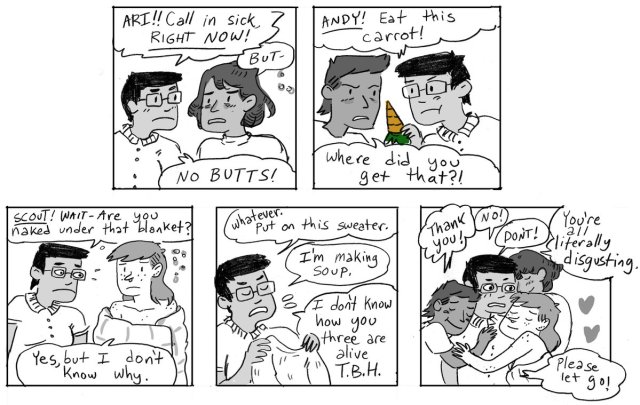 Archie is one of Autostraddle's resident Saturday Morning Cartoonists, and they're making Grease Bats, lots of drawings of queer hunks, lots of zines and an upcoming guide to they/them pronouns.
---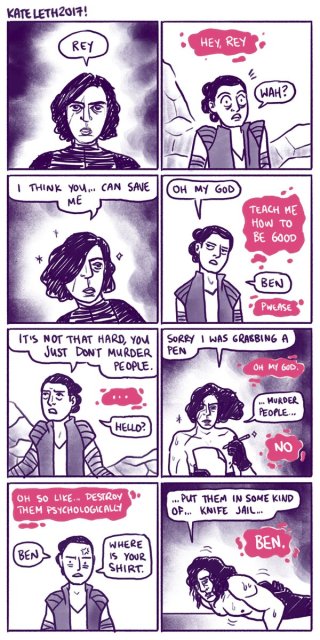 Come on, you know who Kate Leth is. She's worked on comics from Adventure Time and Bravest Warriors to Patsy Walker, AKA Hellcat and Spell on Wheels. She also works in animation and makes some really amazing illustrations and autobio comics.
---
Wendy is one of my favorite artists, and is working on the witch/werewolf webcomic Mooncakes and other beautiful fantasy and sci-fi fables and tales.
---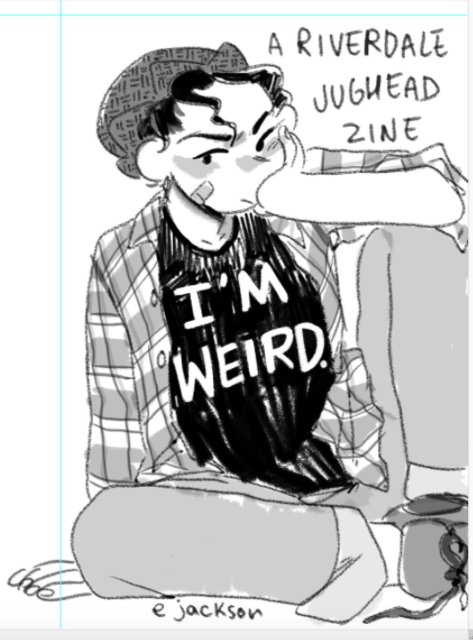 e is a super great and lovely person and draws some of the cutest and softest characters on the internet.
---
If you love babely babes and women with big muscles, you need to check out Hannah's work right now.
---
Noella is both one of the best butches on the internet and the super talented artist and creator of the queer pirate webcomic Broadside.
---
Harmon makes some of the best autobio comics you'll ever see and draws lots of cute creatures too!
---
Maddi Gonzalez is an amazing artist who draws all of my twitter icons and also makes really amazing autobio comics about mental illness.
---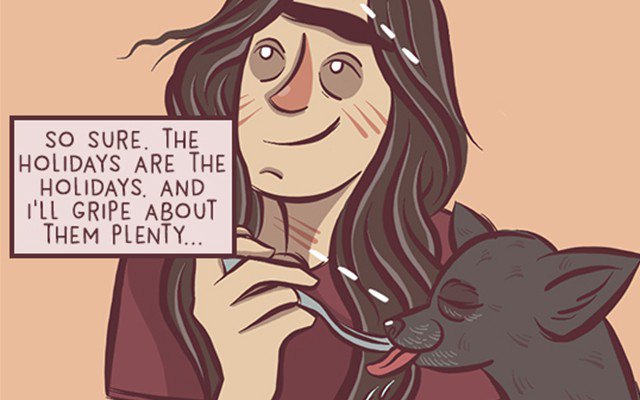 Another one of Autostraddle's cartoonists, Alyssa draws and writes the autobio comic Oh Hey It's Alyssa about her life, disability, love and her dog George.
---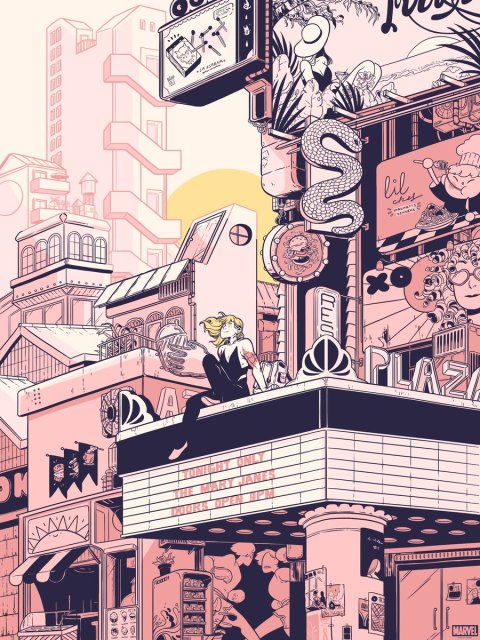 Rosemary's one of the absolute best illustrators out there and is working on a graphic novel right now.
---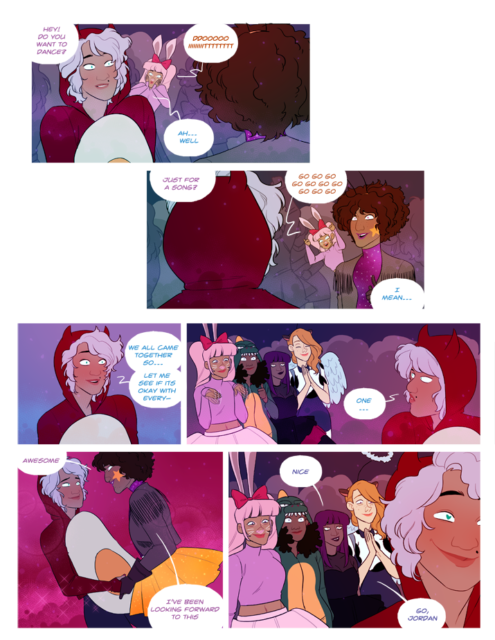 Louis is one of the best artists online, she's the creator of the magical girl comic Agents of the Realm.
---
Ariel is the creator of the best comic about witches you'll ever read, Witchy.
---
Maya Kern writes the adorable and adorably gay comic Monster Pop.
---
Furedi is an Australian artist who makes Rock and Riot, a webcomic with gay, bi, pan, ace, trans and other queer characters.
---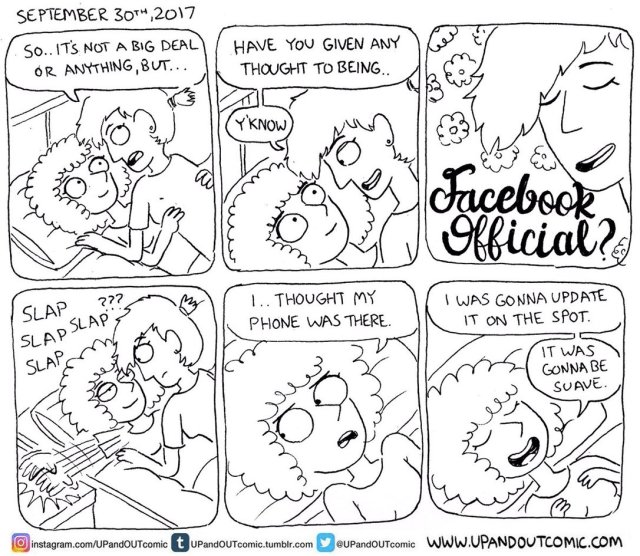 Kaye is a queer trans woman who makes some of the best and cutest trans autobio comics ever. Her comic is called Up and Out.
---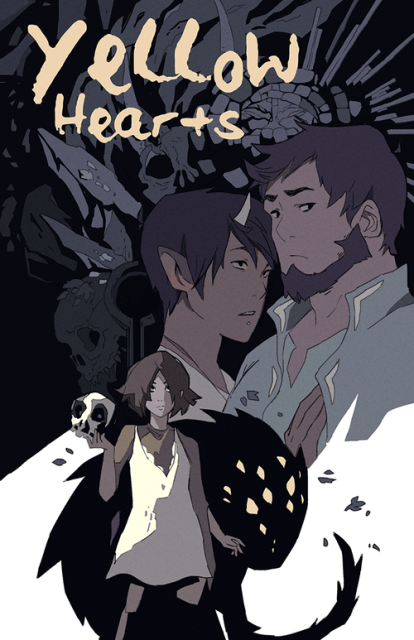 Young is an incredibly talented artist and the creator of comics like Yellow Hearts and Taproot.
---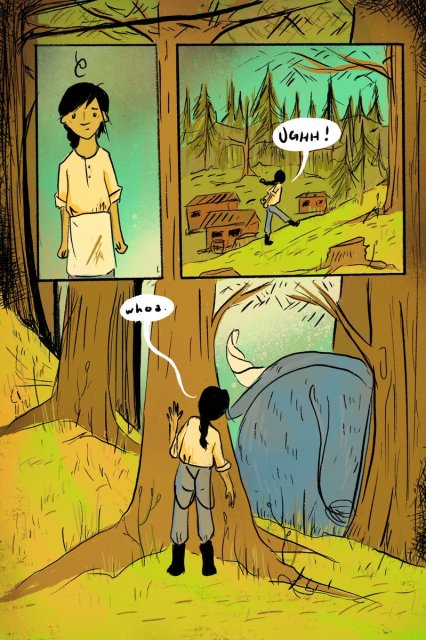 Shing makes installation art and wonderful comics and illustrations.
---
Kylie Wu is another trans comic creator and is still the creator behind the funniest single page trans comic ever (see above)
---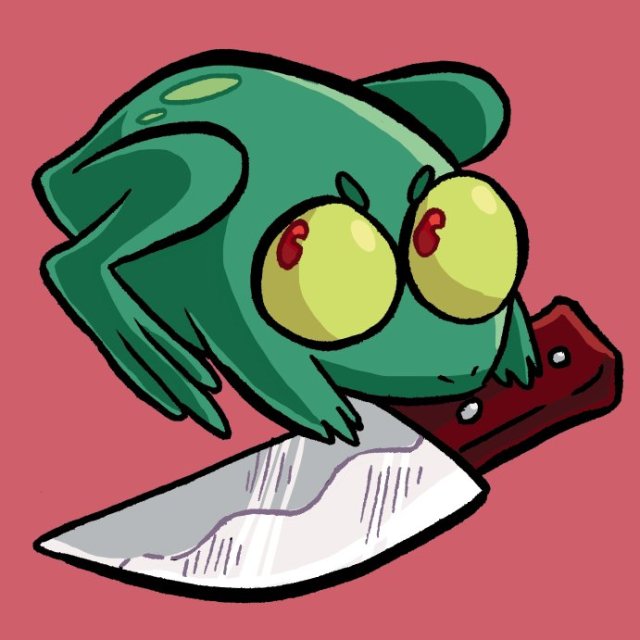 Goetter makes the cute webcomic Boozle and the furry Dungeons and Dragons project Dungeon Critters.
---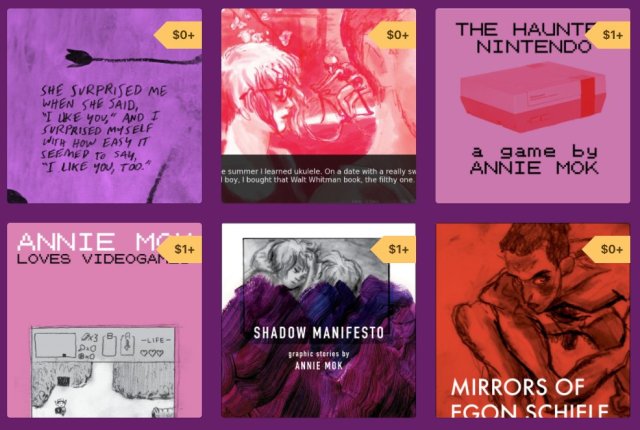 Mok is a trans woman, musician, podcaster and comic creator.
---
Katy Farina is a comic artist and illustrator who worked on the Steven Universe comic.
---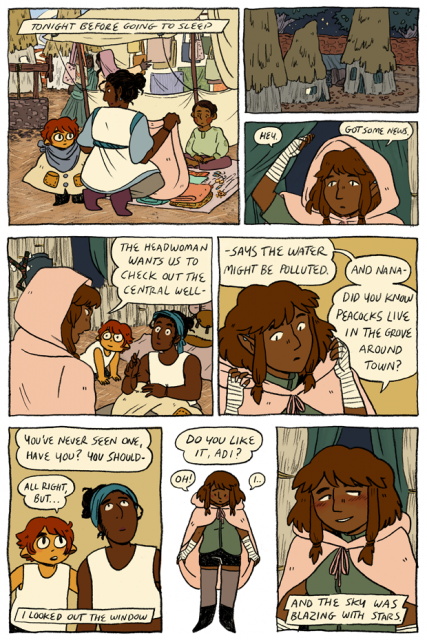 Aatmaja is one of the most skilled illustrators and is great at crafting really great relaxing stories.
---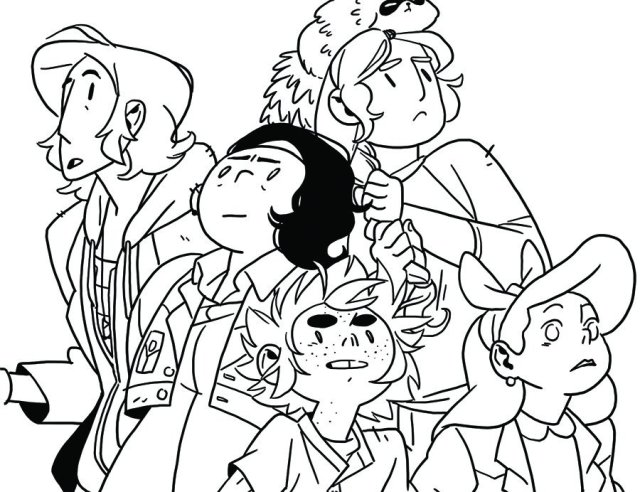 Leyh has worked on great queer comics from SuperCakes to Lumberjanes.
---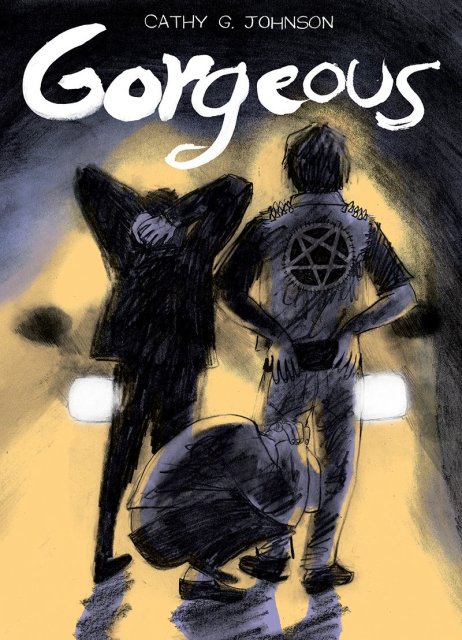 I'm in love with Cathy G. Johnson's illustration and writing style. Check her out and you will be too
---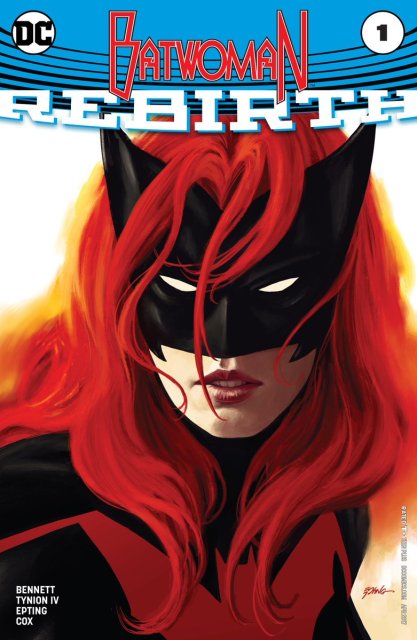 Bennett is the writer of super queer titles like Batwoman, Bombshells United and InSEXts.
---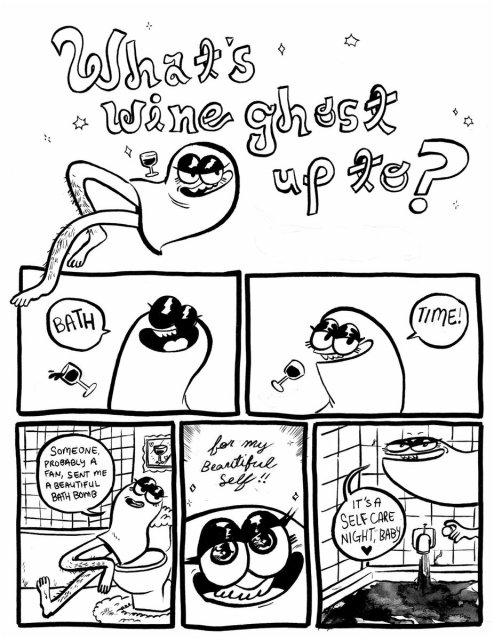 Coffey is a comic creator who makes comics about anxiety and "little critters."
---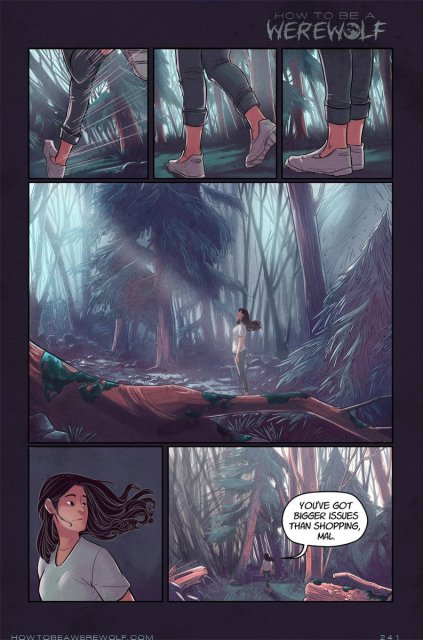 Lenore is an illustrator from outside of Chicago who makes the webcomic How to Be a Werewolf.
---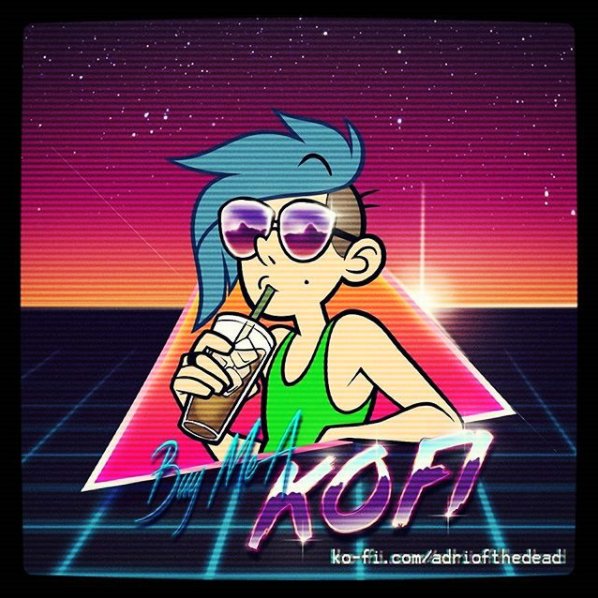 According to twitter, Tibbs is "a digital cartoonist, character artist, illustrator, & Internet Cool Kid."
---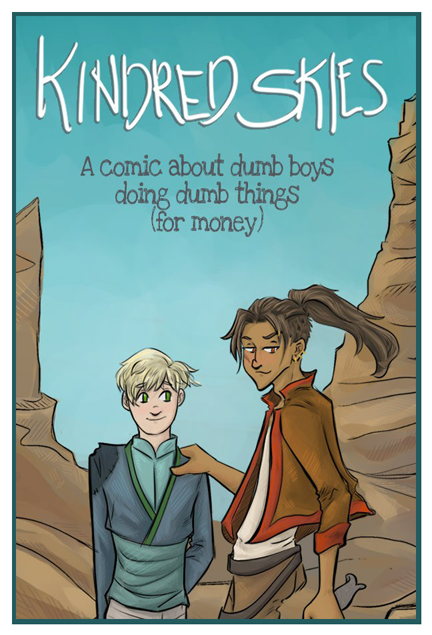 Jamie and Margot are the people behind the webcomic Kindrid Skies.
---
Cecily Pérez is a non-binary, Mestizx illustrator from Minneapolis who's working on comics, illustrations and a tarot deck.
---
Houle is a queer Canadian and the creator of a lot of comics over at Filthy Figments.
---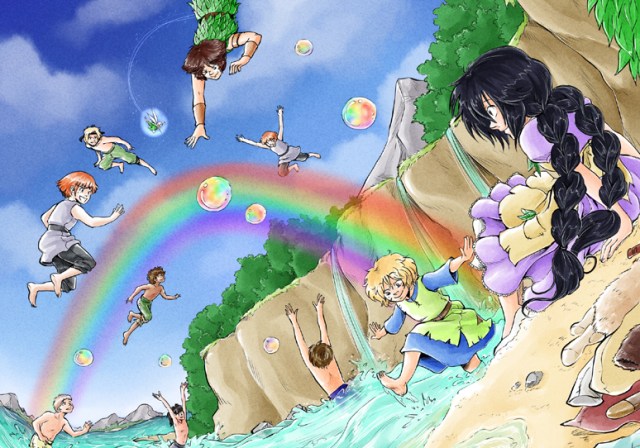 Tipping is an artist who is behind the queer fantasy comic Pathways: Chronicals of Tuvana, illustrations and fan comics and autobio comics about her life in Japan.
---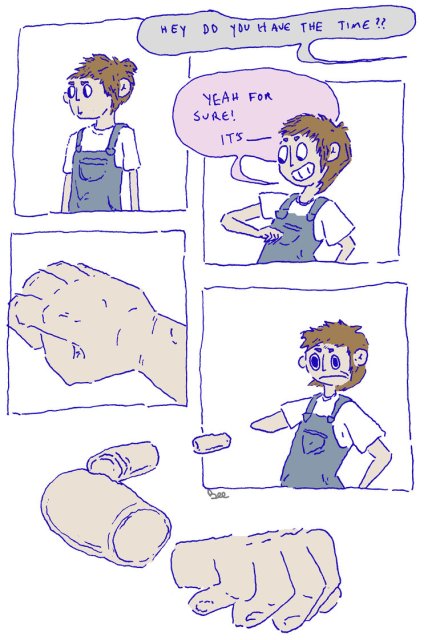 Fanty is a non-binary illustrator who makes comics and music.
---
Baggy is a freelance artist from Manchester who does fanart, her own projects and Chibi illustrations.
---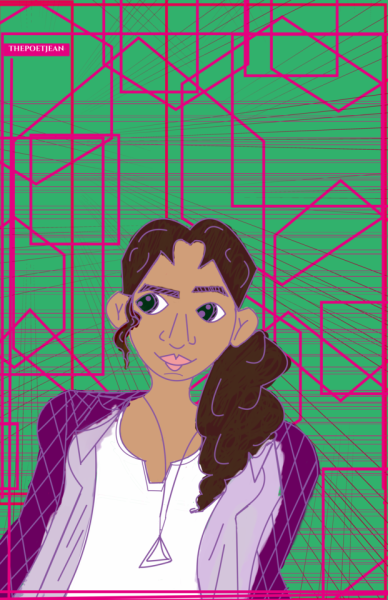 Hodges is a writer and artist who writes urban fantasy and is open to commissions of many kinds.
---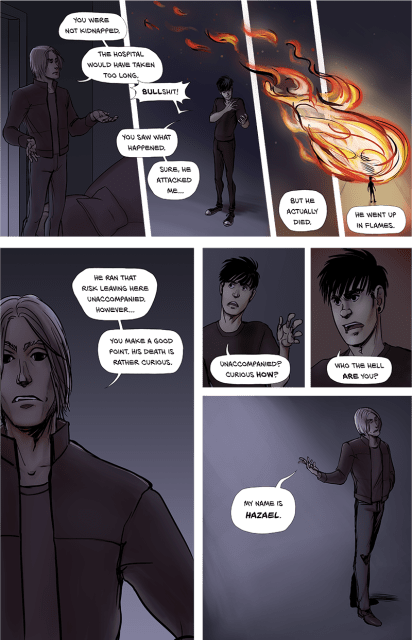 Ash is an artist and writer who works on the webcomic Heat and other projects.
---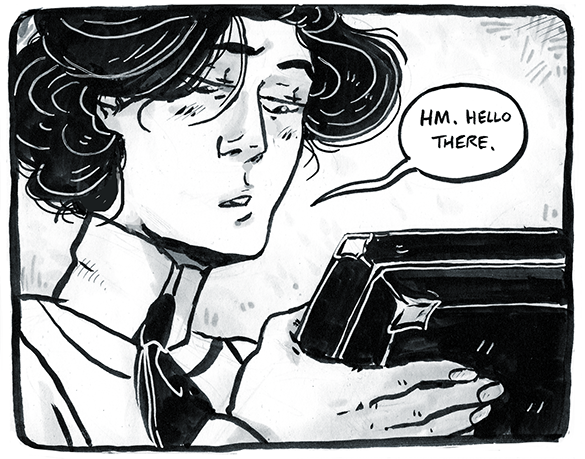 McCammon is the creator of the webcomic Obelisk, which she says is a "queer romance comic, a horror comic, and several things in between."
---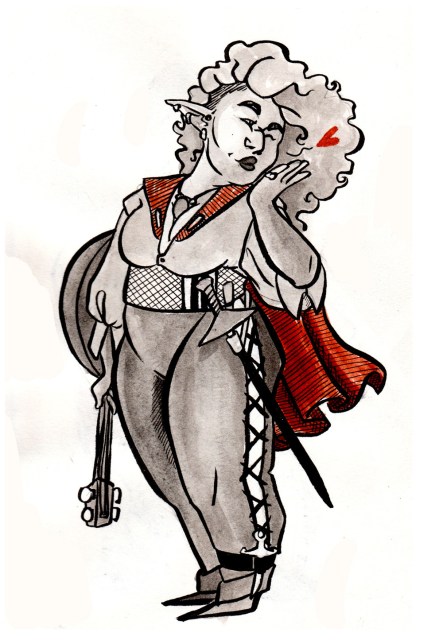 Ward makes fantasy comics like Sephie, an adaptation of Persephone stories and a current secretive comic called only "the Queer Witch Comic."
---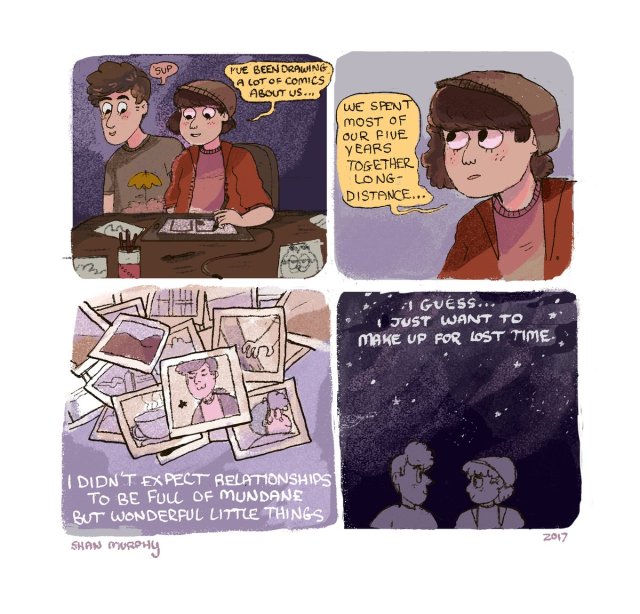 Murphy is one of my favorite artists on all of twitter. They should be one of yours too!
---
Niki Smith is the brilliant creator behind the nerdy, clever and sexy comic Crossplay and other great comics.
---
Nicole makes one of my all-time favorite webcomics ever, This is Not Fiction.
---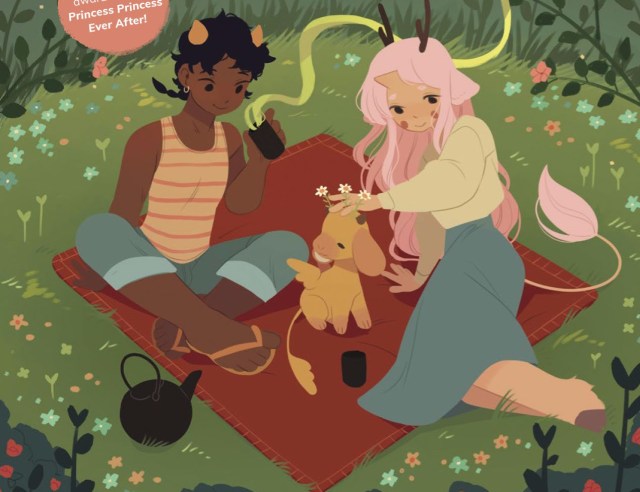 Katie O'Neill makes some of the cutest comics ever, like Princess Princess Ever After and The Tea Dragon Society.
---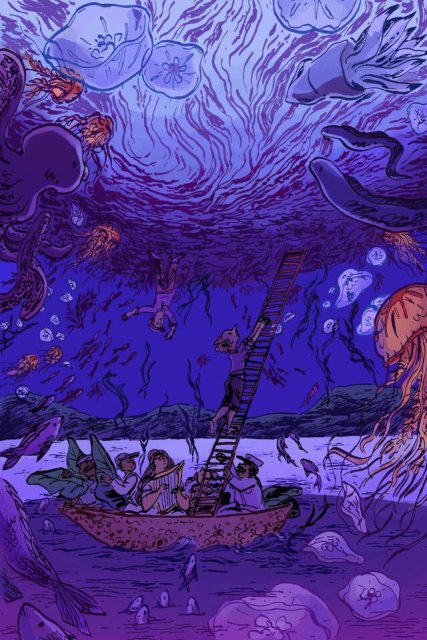 Sunmi is a supremely talented Korean-American illustrator and cartoonist who makes some of my favorite pieces of art.
---
Barros and Perez are the super talented team behind the gay lady knight comic Order of the Belfry.
---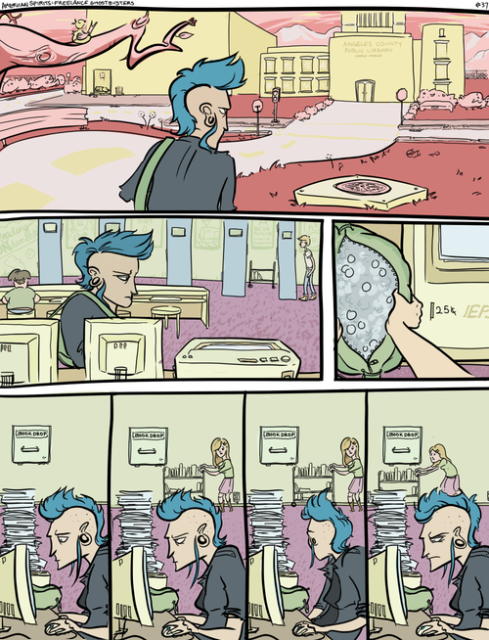 Santagata is the cartoonist and illustrator behind the autobio webcomic Trans Man Walking and other comics.
---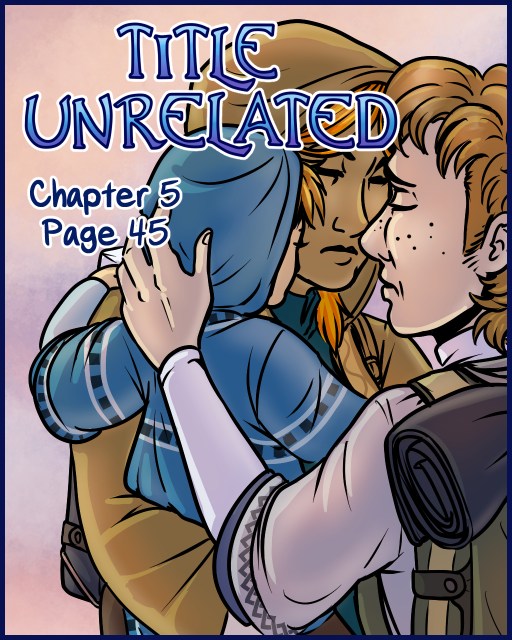 Pike is a transmasc, nonbinary artist who makes the webcomic Title Unrelated.
---
Kaplan is a trans guy who writes the queer scifi comic Full-Spectrum Therapy.
---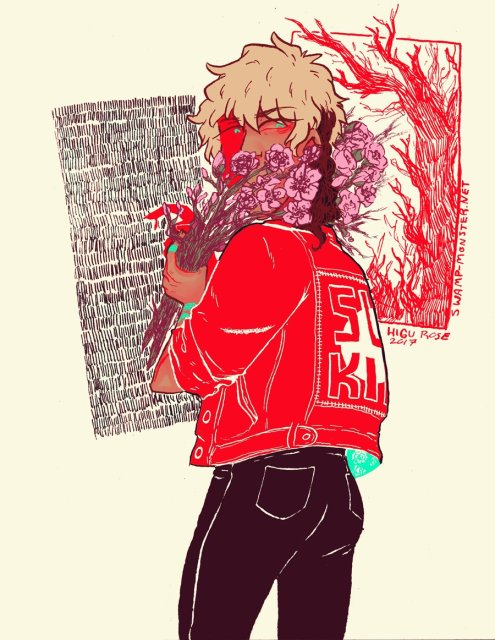 Rose is a Black artist from Chicago who makes both fiction and autobio comics.
---
The GENDER Book is "a fun, colorful, community-based resource, which illustrates the beautiful diversity of gender – a gender 101 for anyone and everyone."
---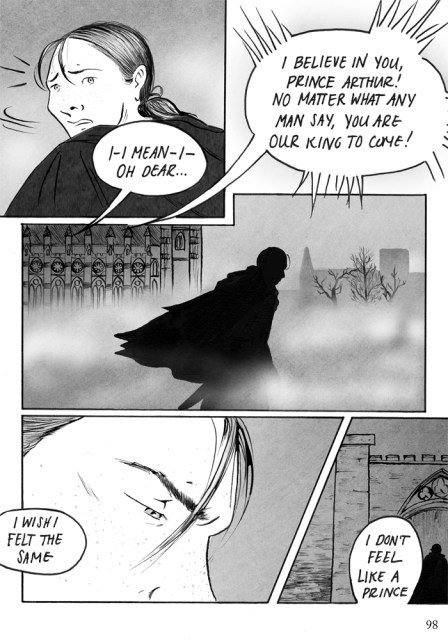 Häxan is a trans masc artist making a queer comic retelling of the King Arthur mythos called The Arthurian Smut Cycle.
---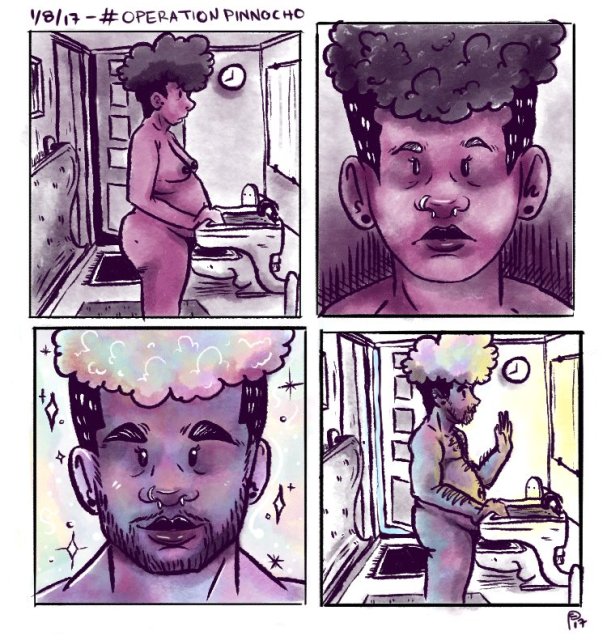 Parker is an agender, queer, Black trans artist who makes autobio comics about mental illness, their transition, gender and other life experiences.
---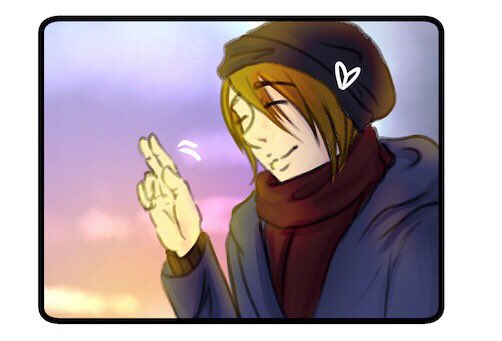 Kai is a Youtuber, illustrator and the creator of the webcomic What-Sexual? about a college student struggling with sexuality, gender identity and suicidal thoughts.
---
Claude is a queer trans guy who mostly does horror and erotic comics.
---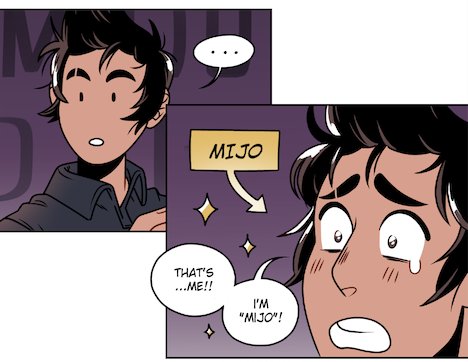 Leigh is a queer Xicano artist from Texas who makes the webcomic Poltergeist Incorporated.
---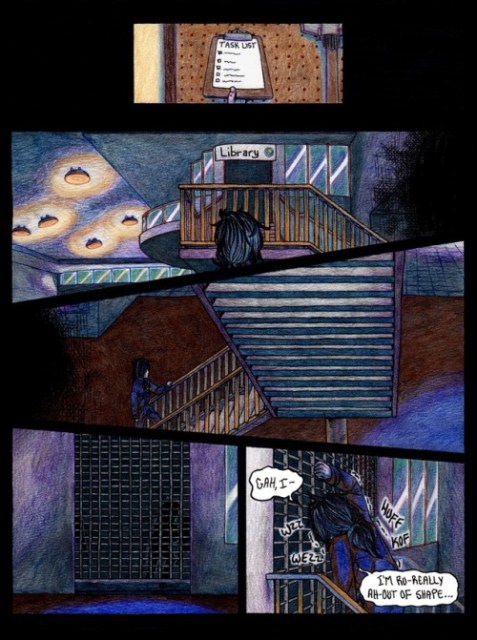 Dani is a transmasc non-binary cartoonist making the webcomic The Guide to a Healthy Relationship.
---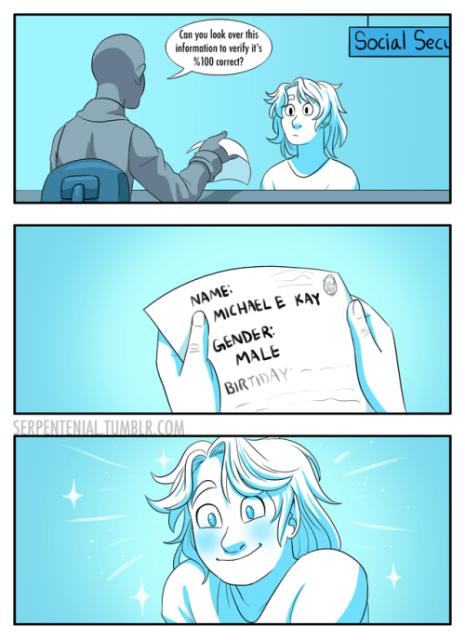 Kay is a 21 year old trans man comic artist and illustrator from the Twin Cities who has an autobio comic Pretty Boy.
---
Withers is a Canadian trans man, cartoonist and illustrator.
---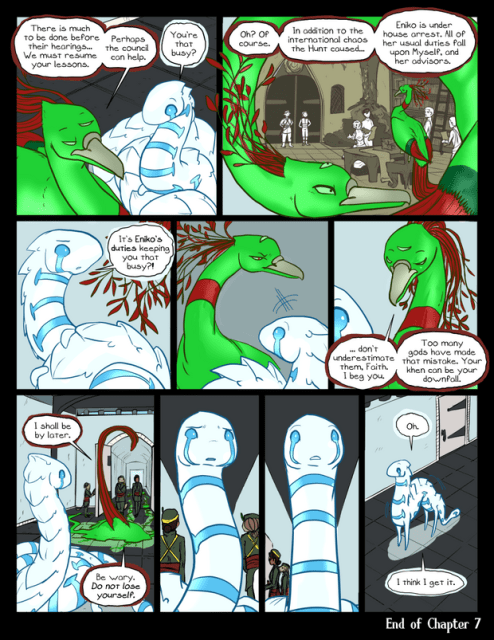 Columbus is a poly and pansexual trans guy from Oregon who makes the fantasy webcomic Holystone.
---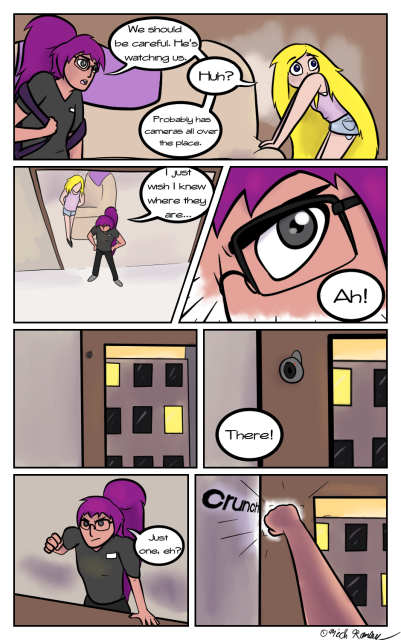 Ramsey is a non-binary cartoonists who draws dragons and furries and makes the webcomic Star Light, Strobe Light.
---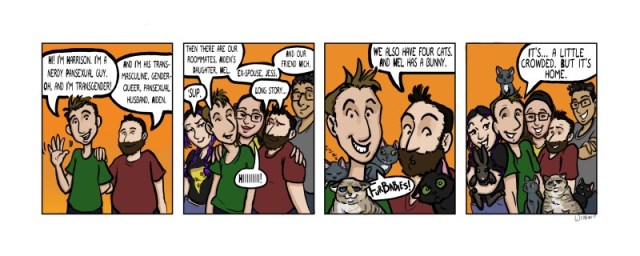 Together these two trans men make art and a webcomic called Chaotic Good about living together as a trans and queer blended family.
---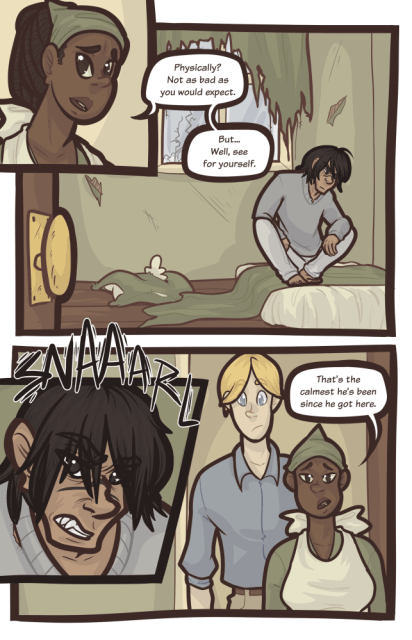 Samuels is a trans man who writes and illustrates the fantasy comic Rended about "a boy trying to find himself and a man trying to lose himself."
---
Oliver is a queer guy who draws the webcomic Conduit, about ghosts mental illness and queer people.
---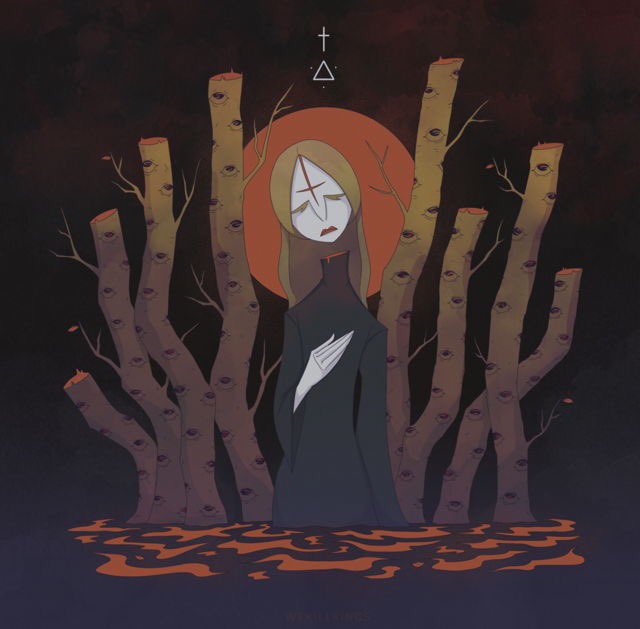 Viani is a queer comic artist, horror lover and illustrator.
---
Alex Reeder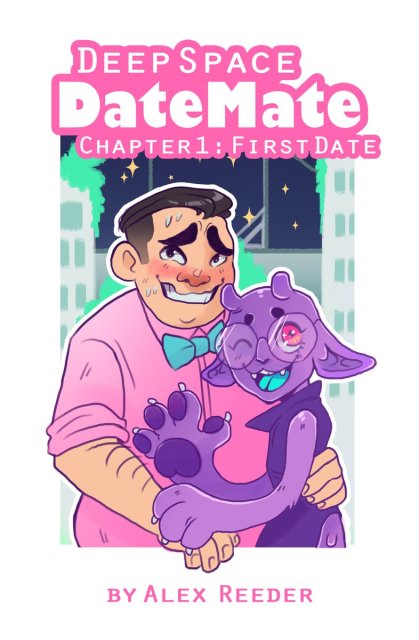 Reeder is a queer, transmasc artist who makes comics about queer romance, mental health and queer erotica.
---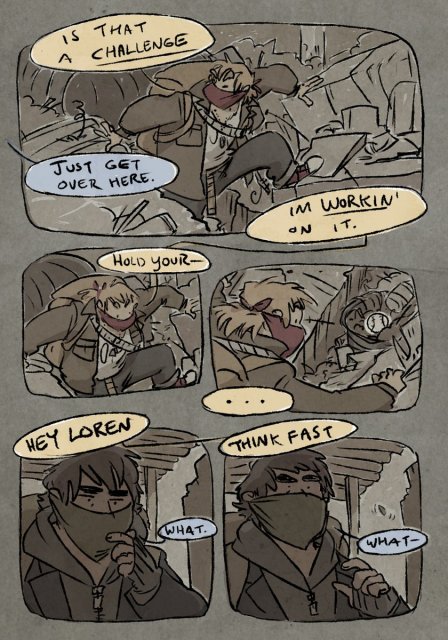 Montclair is a non-binary artist who created the webcomic Scraps, about characters surviving in a post-apocalyptic world.
---
Zombie is a queer and trans artist from Colorado who makes the superhero webcomic Switch.
---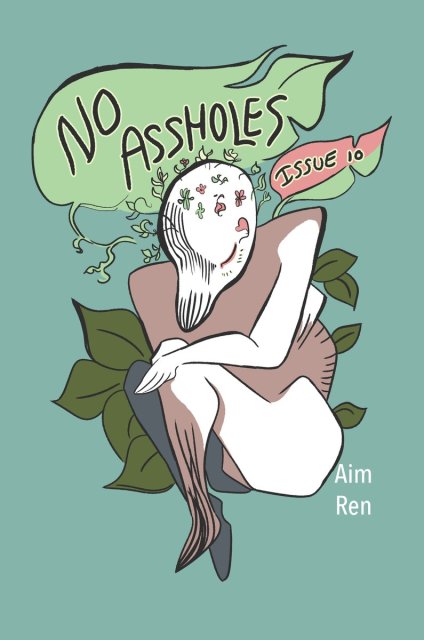 Ren is a Chicago-based illustrator who works on art focusing on identity and accessibility.
---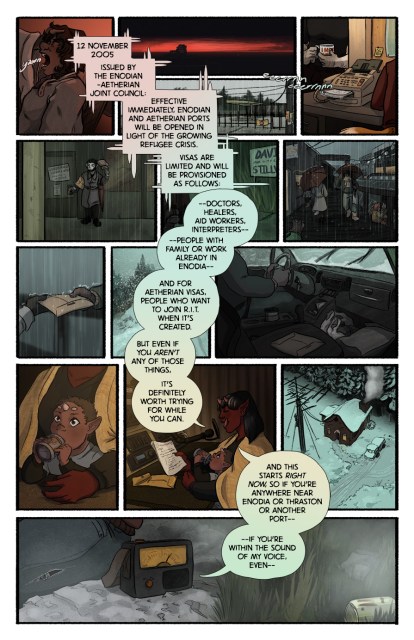 Lee has been making the LGBTQ webcomic White Noise about mythological monsters and does illustrations.
---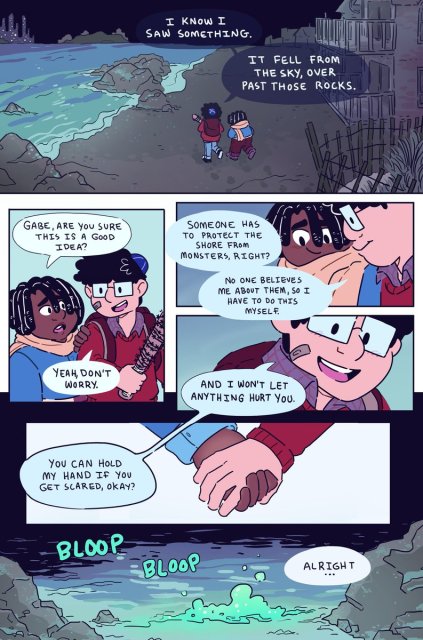 Goldstein is an animation student who makes comics including an upcomic webcomic called Confused Youth.
---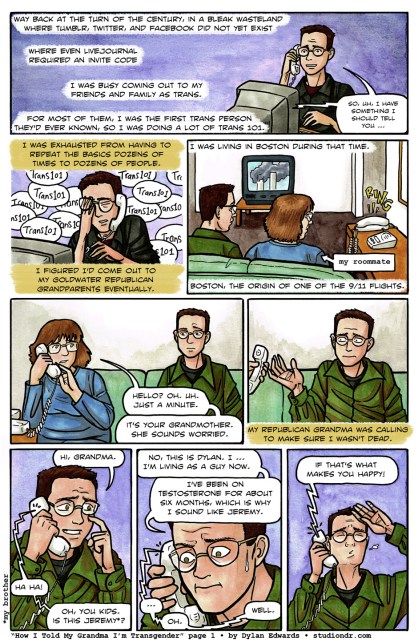 Edwards is a queer and trans artist who makes lots of comics including Transposes, Politically InQueerect and Valley of the Silk Sky.
---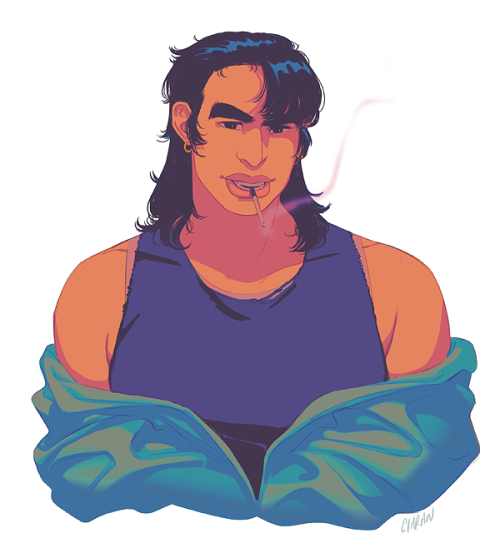 These two non-binary creators are making the 80's slice-of-life/sci-fi webcomic Superpose.
---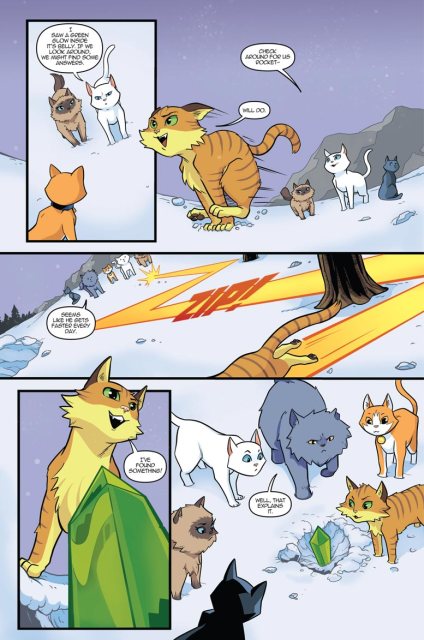 Sigi is an artist and colorist who works in comics and graphic design.
---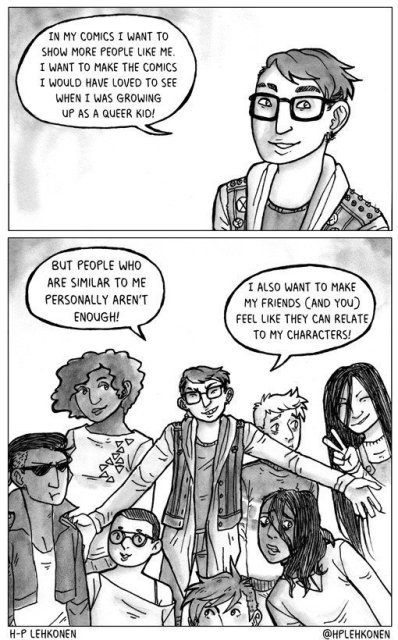 Lehkonen is a trans, queer comic artist who makes the LGBT romance comic Life Outside the Circle.
---
New Releases (December 27)
Jem & The Holograms Dimensions #2
Moon Girl and Devil Dinosaur #26
Moon Girl and Devil Dinosaur Vol 4 Girl-Moon TP
Phoenix Resurrection: Return of Jean Grey #1
Steven Universe #1
---
Welcome to Drawn to Comics! From diary comics to superheroes, from webcomics to graphic novels – this is where we'll be taking a look at comics by, featuring and for queer ladies. So whether you love to look at detailed personal accounts of other people's lives, explore new and creative worlds, or you just love to see hot ladies in spandex, we've got something for you.
If you have a comic that you'd like to see me review, you can email me at mey [at] autostraddle [dot] com.